An authentic bomber jacket – the kind that not only looks good but will keep you warm – is one of the most important sartorial investments you can make. As your particular choice of outerwear will not only see you through this season, but several seasons to come. Think of it as your new 'old-favourite' – that familiar sense of comfort and luxury that will come around more than once a year.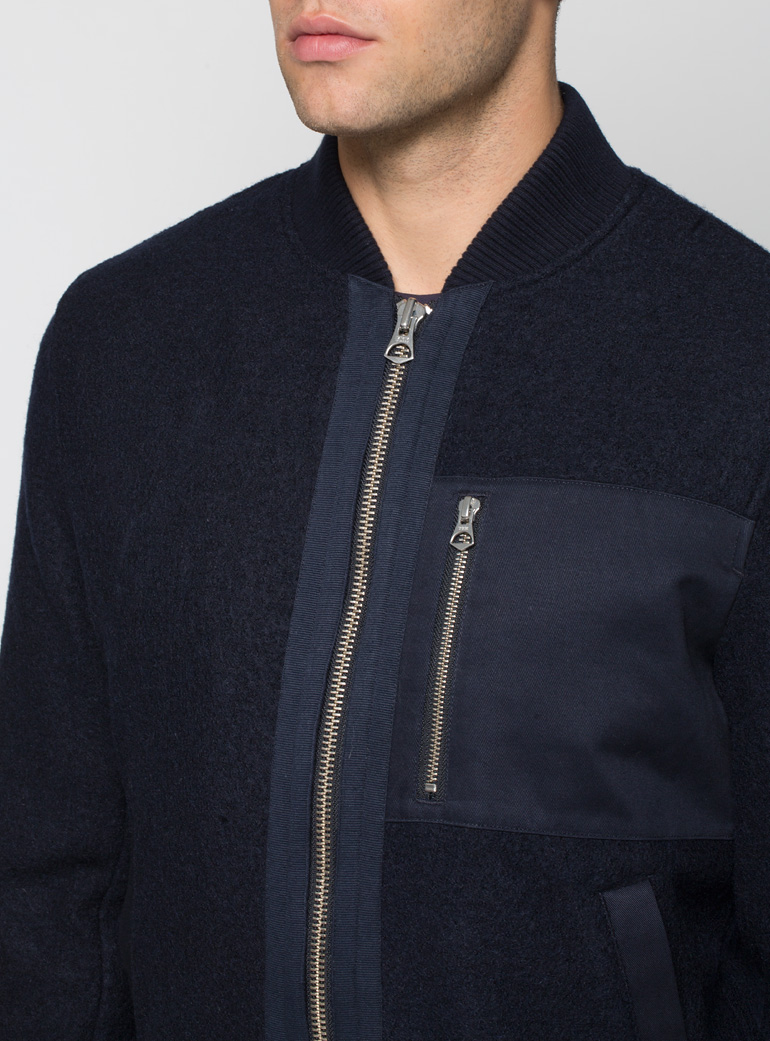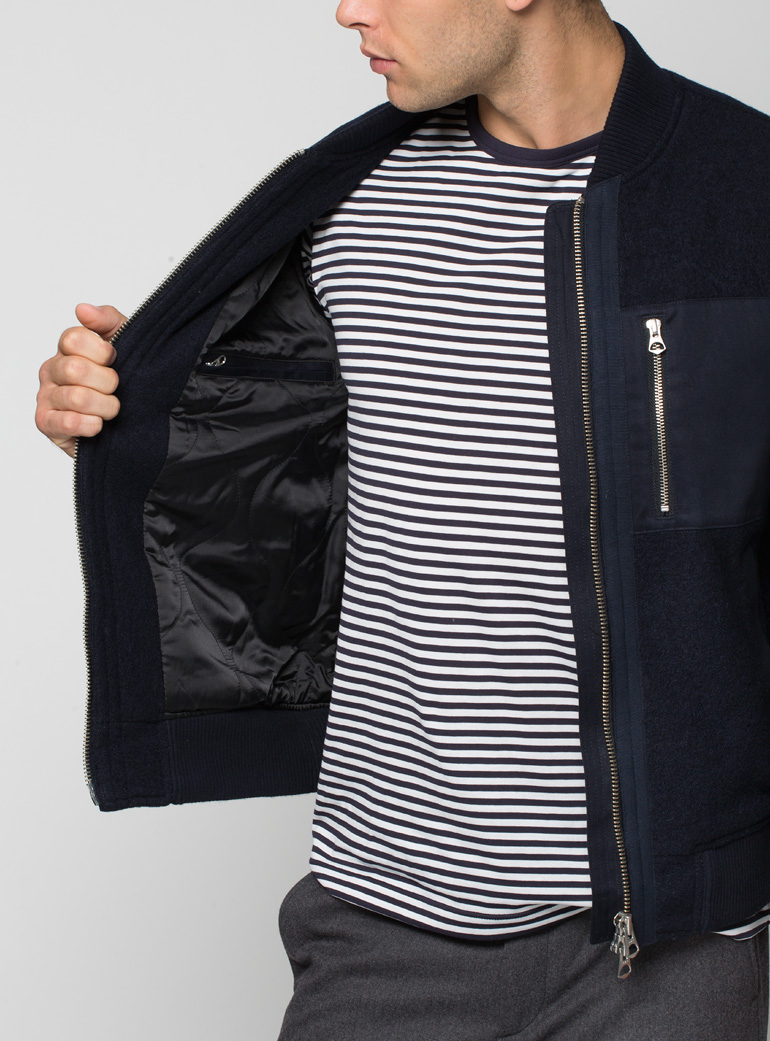 With Autumn/Winter collections landing daily at OPUMO, it comes as the perfect time to introduce you to one of our favourite men's bomber jackets – the Woolly Bomber from Gant Rugger. The classic silhouette is immersed in military tradition, which in itself provides reliability, versatility and an air-of self-assurance. But Gant Rugger's Wool Bomber Jacket leans towards the contemporary scale of military-inspired menswear – as the beautiful midnight blue wool quilted bomber features statement hardware including a two-way zip closure and classic MA-1 pocket detailing.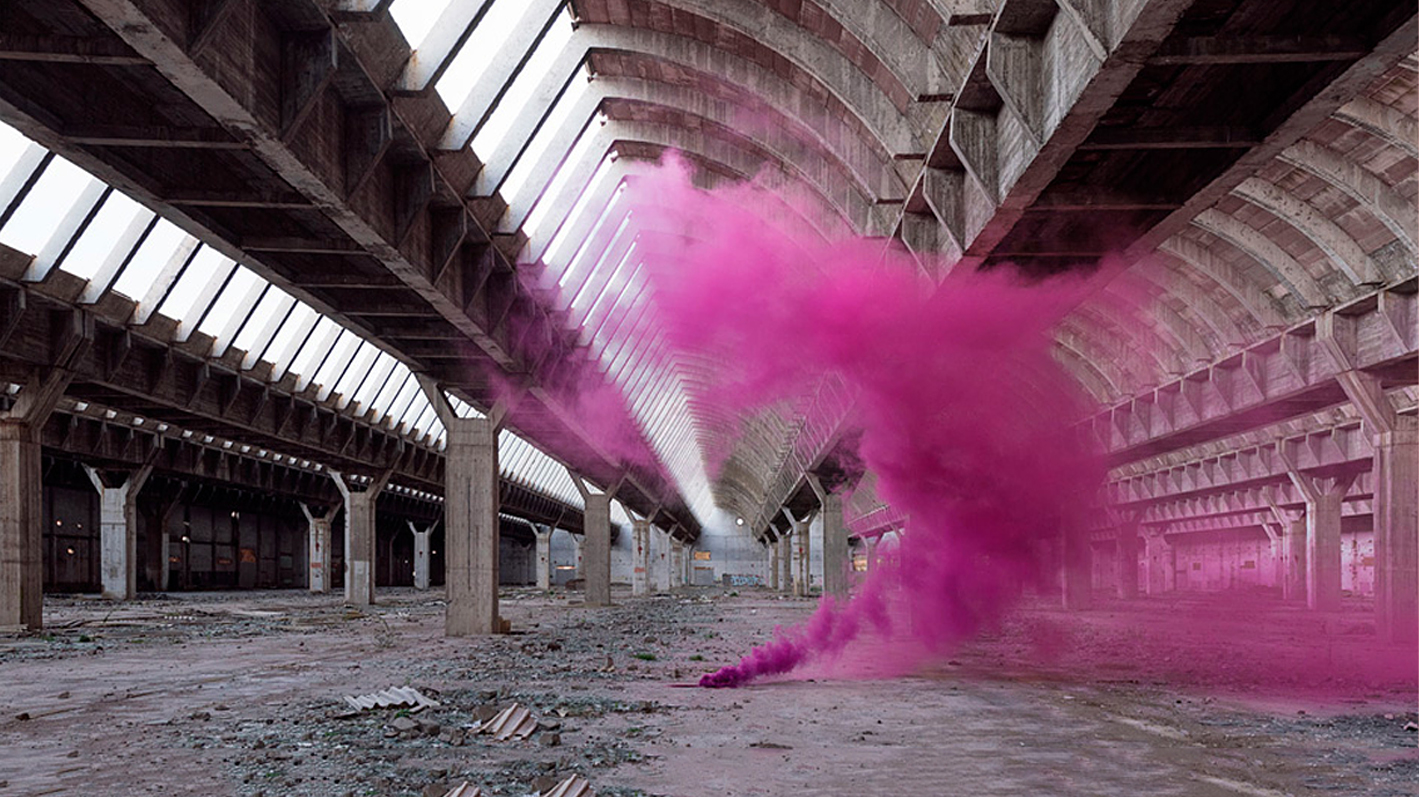 Traditionally identified by its short waist length with ribbed waistband and cuff, the bomber jacket's characteristically oversized shoulder-to-sleeve construction provides an endless array of layering options without looking forced, uncomfortable or overloaded. To complement the subtle navy wool texture of the Gant Rugger jacket, and to dress-down the silver hardware, we opted for a classic long-sleeve Stripe T-Shirt from Sunspel and a tailored Soho Grey Trouser from NN07. In appearance, the soft grey shade brings a clean contrast to the flight jacket, while the stripe motif strikes the perfect balance between a tailored touch and relaxed layering.
Shop the new Gant Rugger collection at OPUMO.
Be sure to read our ultimate guide to men's coats and jackets.