'It was acceptable in the '80s, it was acceptable at the time.' A timeless quote from Scottish philosopher Calvin Harris. Of course, Calvin Harris is not a philosopher, he is a DJ and producer but that takes nothing away from wise words. Fashion is a cycle. What was acceptable at the time will soon be acceptable again and if you enjoyed the '80s aesthetic, we've got good news for you. The '80s is back, baby. In a big way.
You've seen it coming over recent years. The Lost Boys (1987) anniversary screenings in 4K. The popularity of Stranger Things. People buying Soda Streams. It's almost as if the government of the day is trying to get in on the act too as it relentlessly pisses off the unions. The hooligans are scrapping again. So on and so forth. For most however, the '80s brings to mind music, film and fashion. Three almost inseparable forces influencing each other. What was acceptable in the '80s is now acceptable again, so here are the '80s men's fashion trends to look out for and how to wear them.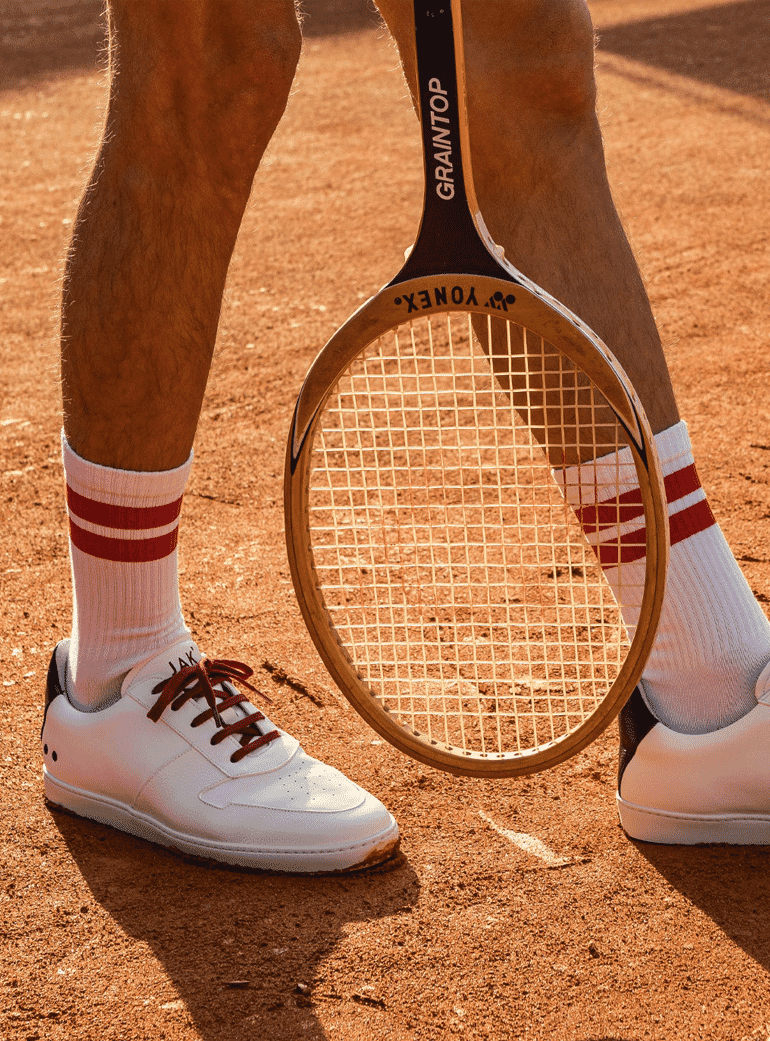 Best '80s trends to adopt
Retro sneakers
They've been in and out of the wider pop culture consciousness but this year they're likely to be back in a big way. Air (2023), the Air Jordans biopic starring Matt Damon and Ben Affleck will no doubt inspire people to invest in new or dust off an old pair. Old-school Vans akin to those worn by Sean Penn in Fast Times At Ridgemont High (1982) and hip hop-inspired Adidas are also experiencing a resurgence. Think early Beastie Boys. Think Run-DMC. Big brands are looking through the archives whilst newer brands are capitalising on new, sustainablility-minded takes on old silhouettes.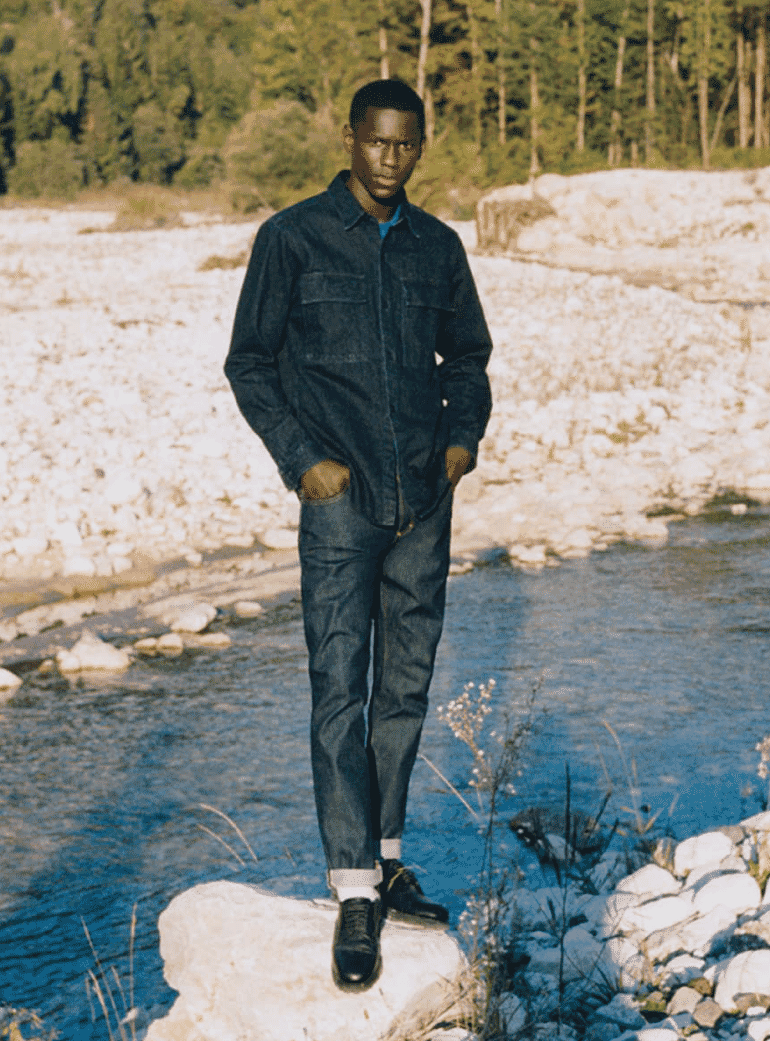 Double denim
Double denim always comes and goes but it certainly enjoyed a glorious peak during the '80s. Everyone from the Beastie Boys to George Michael via Madonna and Cyndi Lauper were rocking top to bottom denim back then. In the modern day 2023 AD, invest in two well-crafted, long-lasting, sustainability-focused denim pieces for top and bottom that'll last you a decade or at least until the next '80s fashion trends resurgence.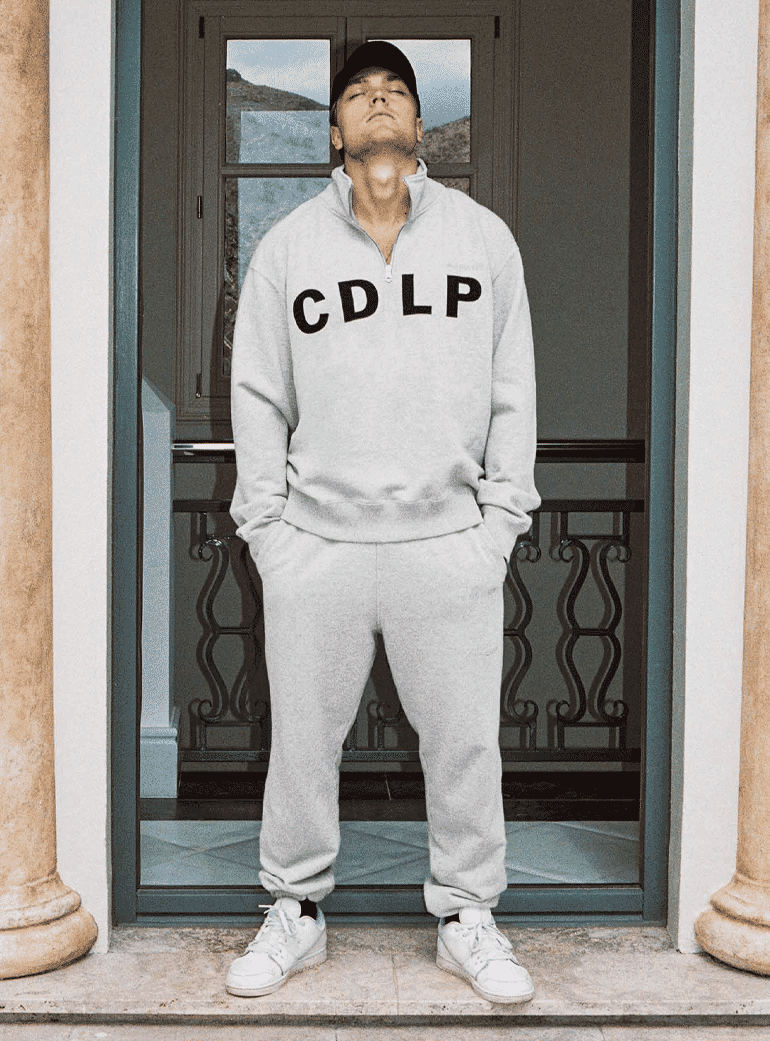 Sportswear
We're talking sportswear but make it fashionably ironic. Back when sportswear meant pastels rather than performance. Work baggy joggers into your look, rock a pair of short running shorts with your Cuban collar shirt in summer or opt for a bold vintage logo sweatshirt. As far as brands go, the prominence of the Adidas Originals trefoil and stripes are key players here. Opt for the loudest colours and don't underestimate the versatility of a track jacket.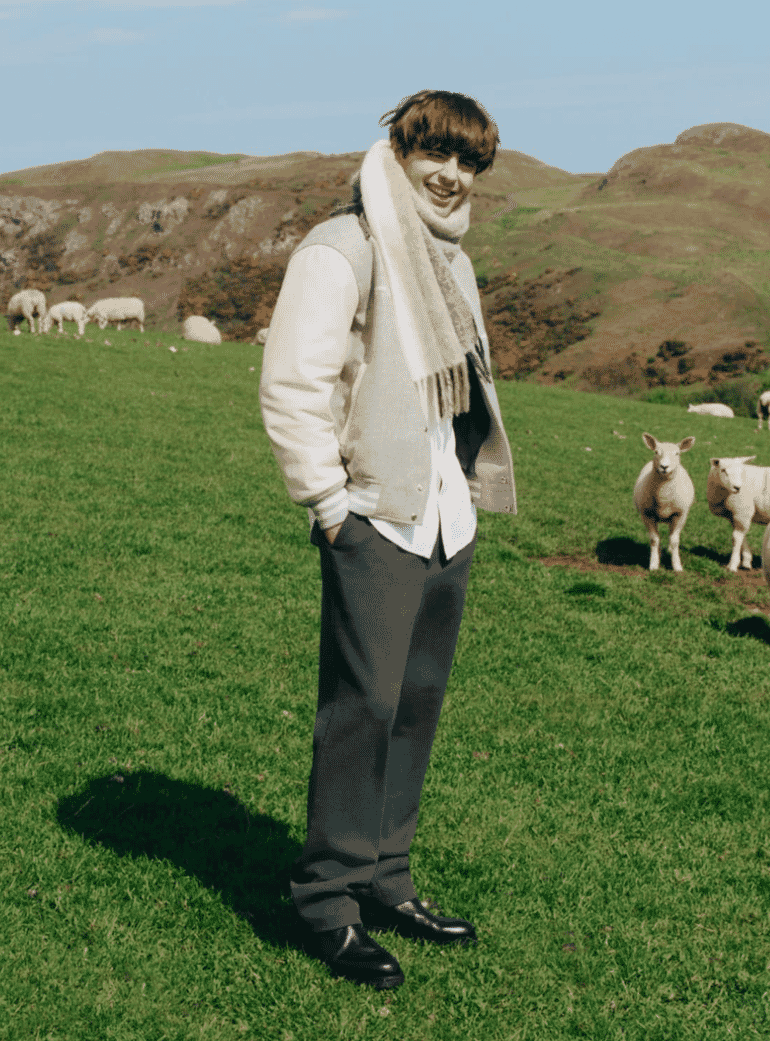 Varsity jackets
It's highly likely that your reference point for the humble varsity jacket is the teen movies of the '80s. Michael J Fox, The Breakfast Club, Ferris Bueller and the like. Mischief on campus, worn by heroes and bullies alike, jocks and nerds. Brands across the spectrum have taken on the varsity jacket as a canvas, be it Billionaire Boys Club or Celine. A varsity jacket makes for a great statement piece for an otherwise tame capsule wardrobe, worn casual or formal. For the latter brands are doing away with motifs and detailing while keeping contrast arms and ribbed hems and sleeves.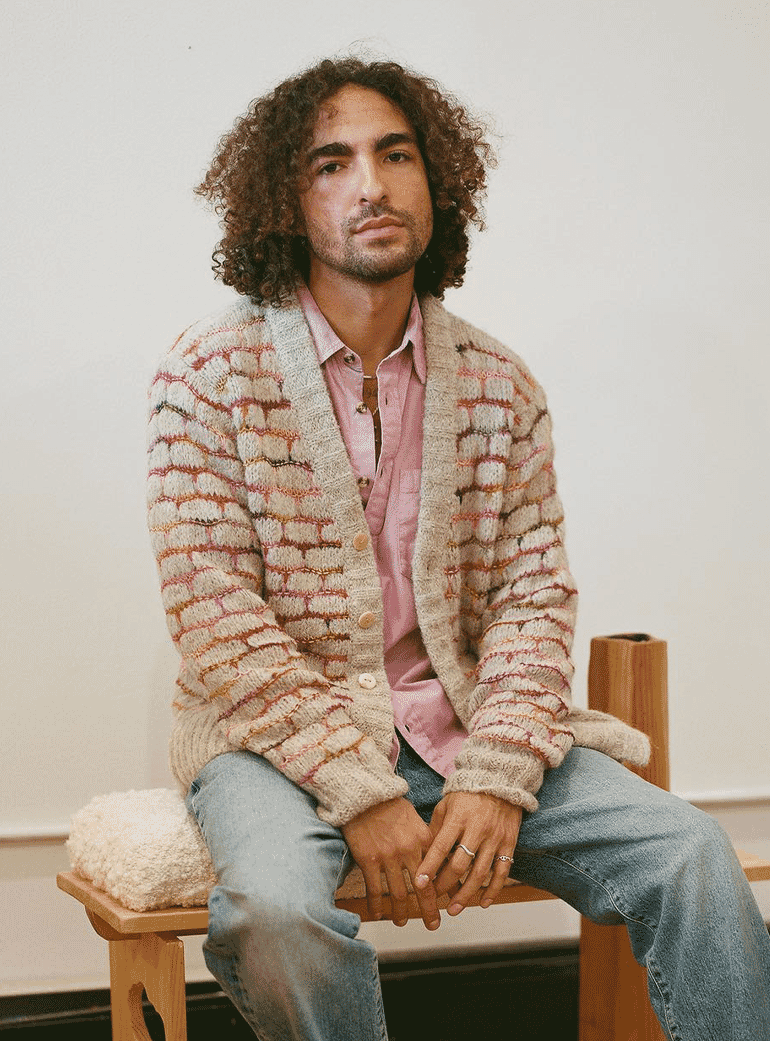 Pastel prep
Campus prep was a big '80s trend, again bringing prominent pastel shades with it. Slacks are a key feature here, rolled at the ankle over white socks and loafers, boat shoes or a simple white plimsole. Up top its school campus meets the golf course with polo tops in the sort of colours you might paint your house with if you lived in the children's TV show Balamory. Ralph Lauren reigns supreme here, with the associated polo but also chinos, Harrington-style jackets and jumpers tied loosely over the shoulders.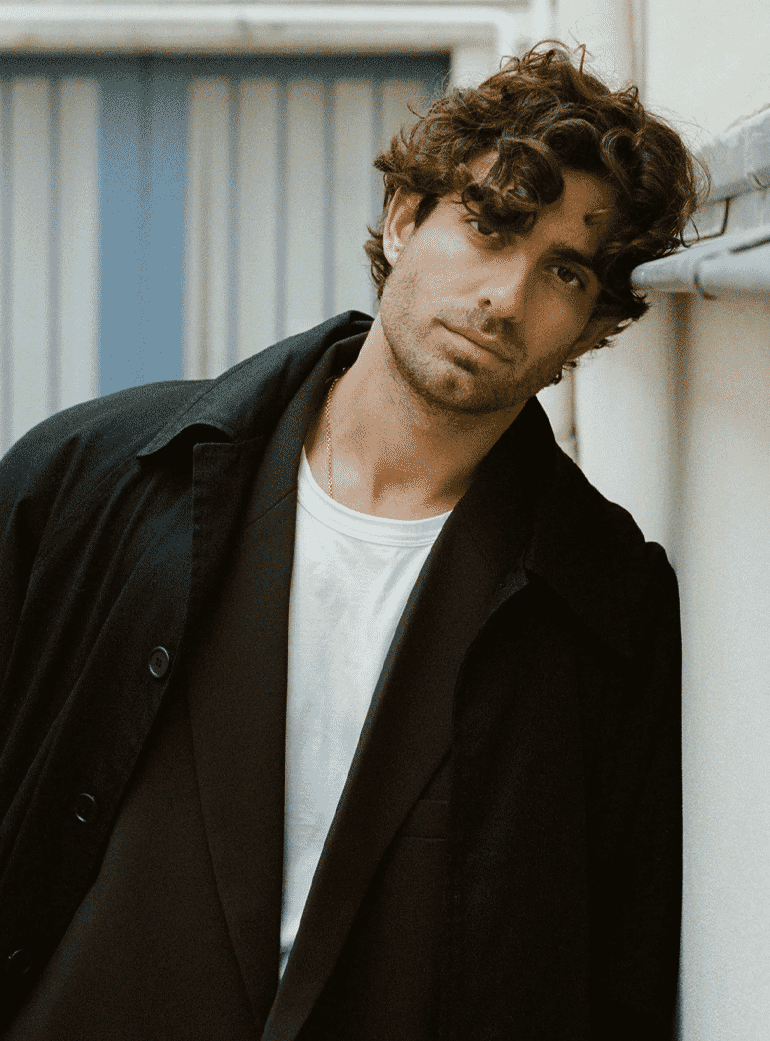 Boxy tailoring
It's a power thing. Broad shoulders, longer suit jackets and wider silhouettes. Making yourself bigger, a presence. The obvious example here is Gordon Gecko played by Michael Douglas in Wall Street (1987) but it could quite easily be Duran Duran on the boat singing Rio. The takeaways here are larger tailoring accompanied with a simple t-shirt and sneaker but also quashing any conventions that slimmer frames can't work a double-breasted jacket. A myth that needs busting.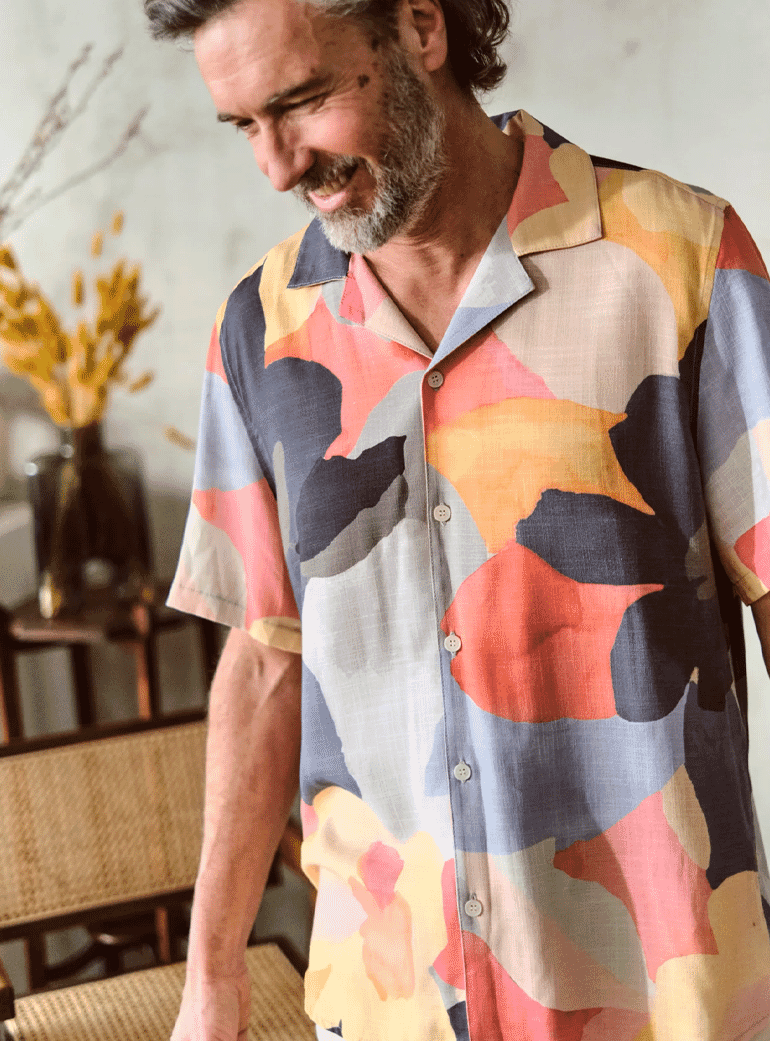 Floral shirts
The '80s were a time of expression and in summer that meant a loud shirt. A loud floral shirt. Tom Selleck in Magnum, PI was the trailblazer sat on that beautiful Ferrari. You can learn from him. White or blue denim, a floral shirt on top. A risk but one worth taking. Let trusted brands guide you through, be it Wax London, Corridor or Closed. 
Best '80s-inspired gear to buy now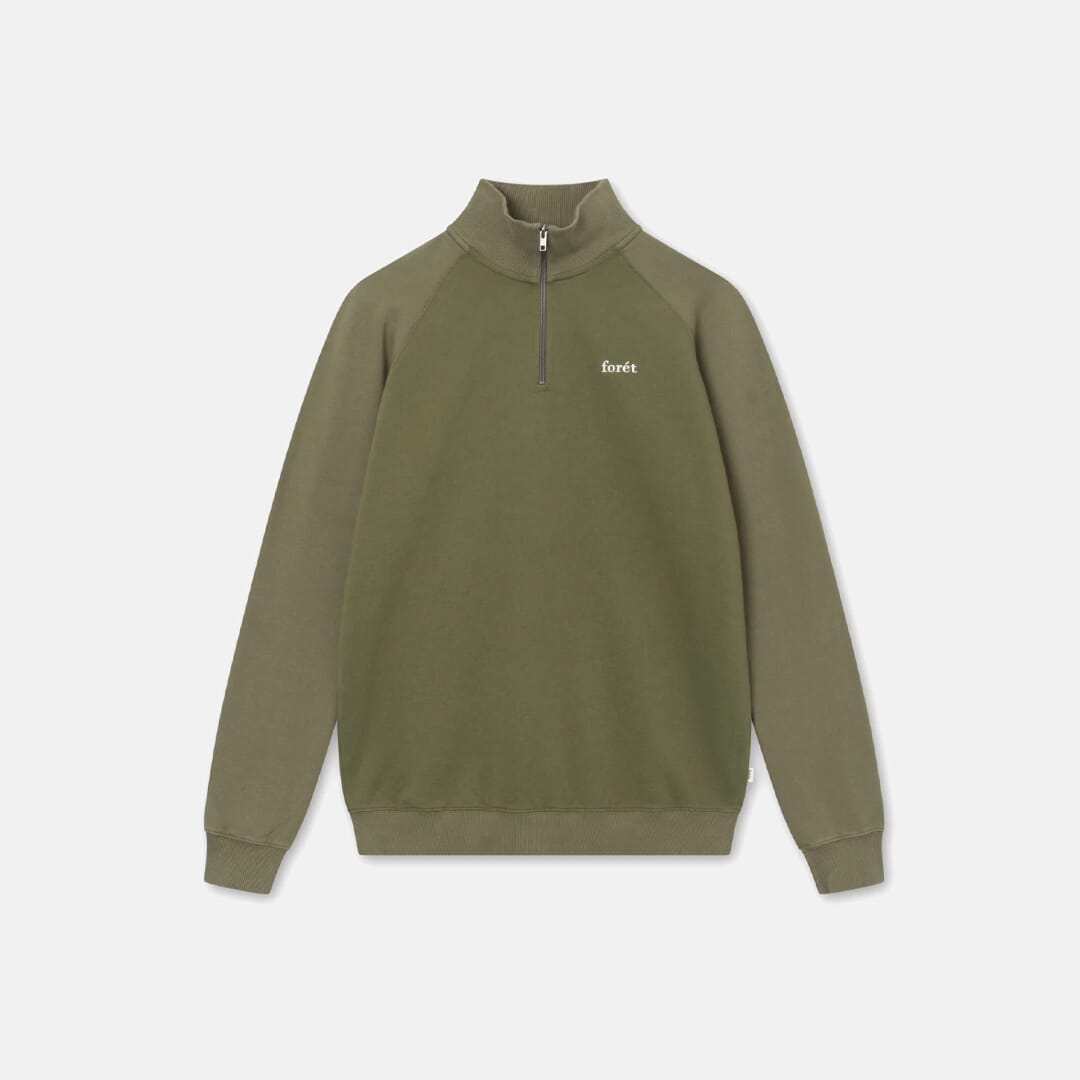 Forét Creek Half Zip
This Creek half-zip from Scandi brand Forét has a touch of the campus prep about it in an earthy army dark olive green. Wear over some utility trousers for an '80s camping vibe or soften some tailoring with it, underneath a jacket in a similar earthy tone.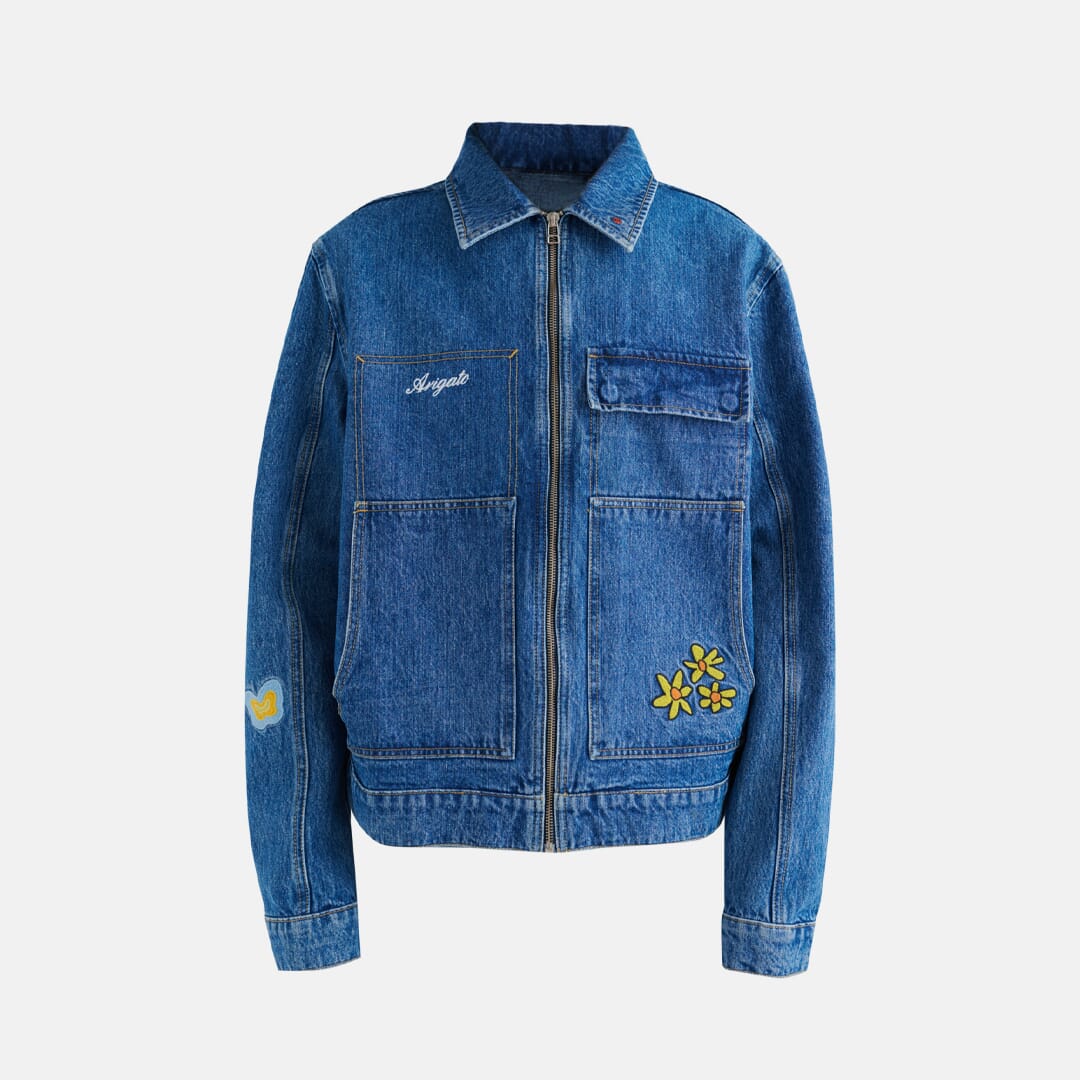 Axel Arigato Beam Denim Jacket
We're into this denim jacket in a big way. We could see early Brad Pitt wearing it, double denim of course. Borrowing from classic workwear, the Axel Arigato Beam jacket has a boxy collared profile but with added pockets and fun detailing. Cut in a regular fit, it's always nice to see a zip on a denim jacket. Do the '80s proud and double up on your denim.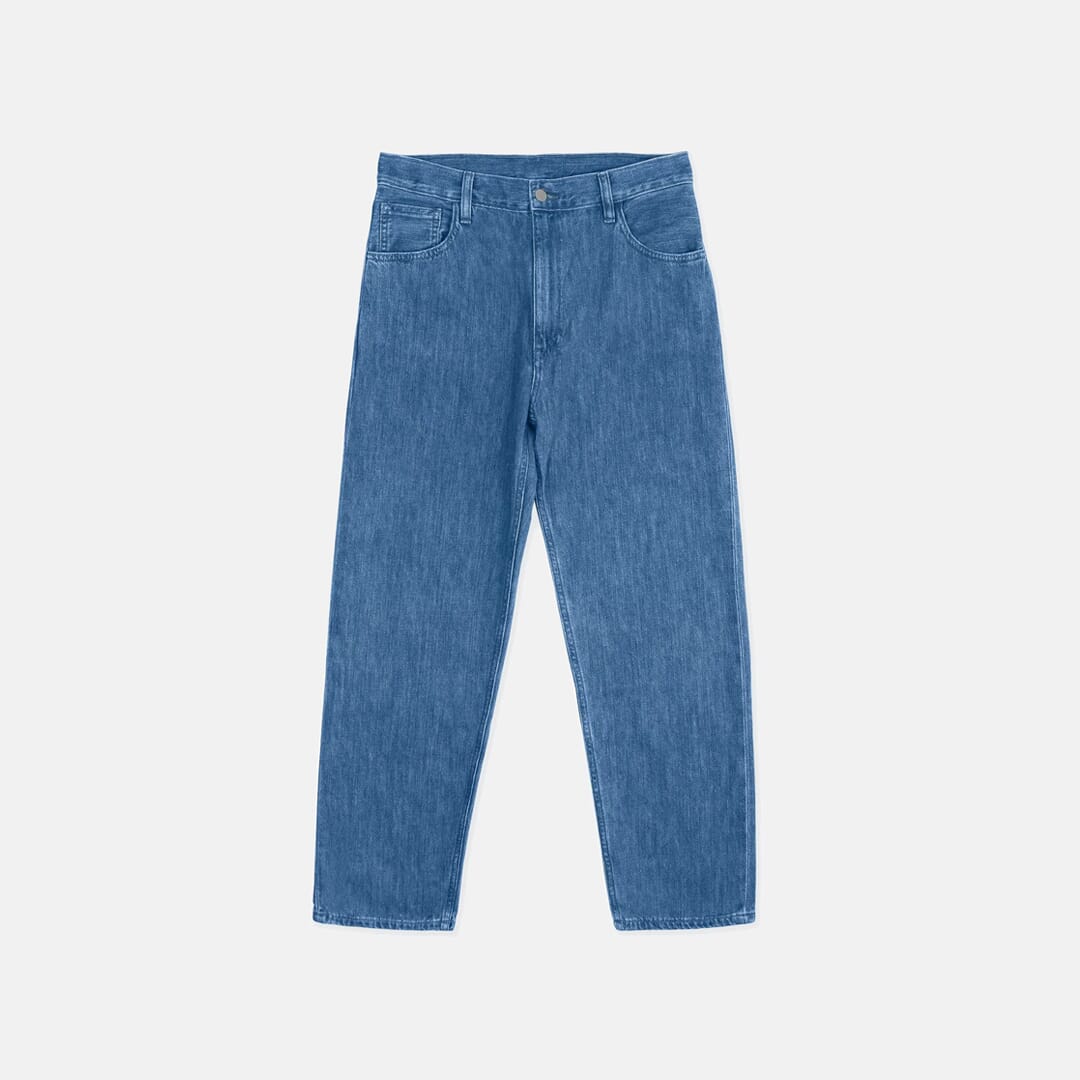 non Relaxed Jean
We've given you the jacket inspiration, now here are the jeans. A pair of relaxed jeans from sustainable denim brand non. Selvedge denim in a classic eco stone wash reminiscent of the '80s, these jeans come with a mid-rise and tapered leg. That's right, do them justice with a denim jacket on top.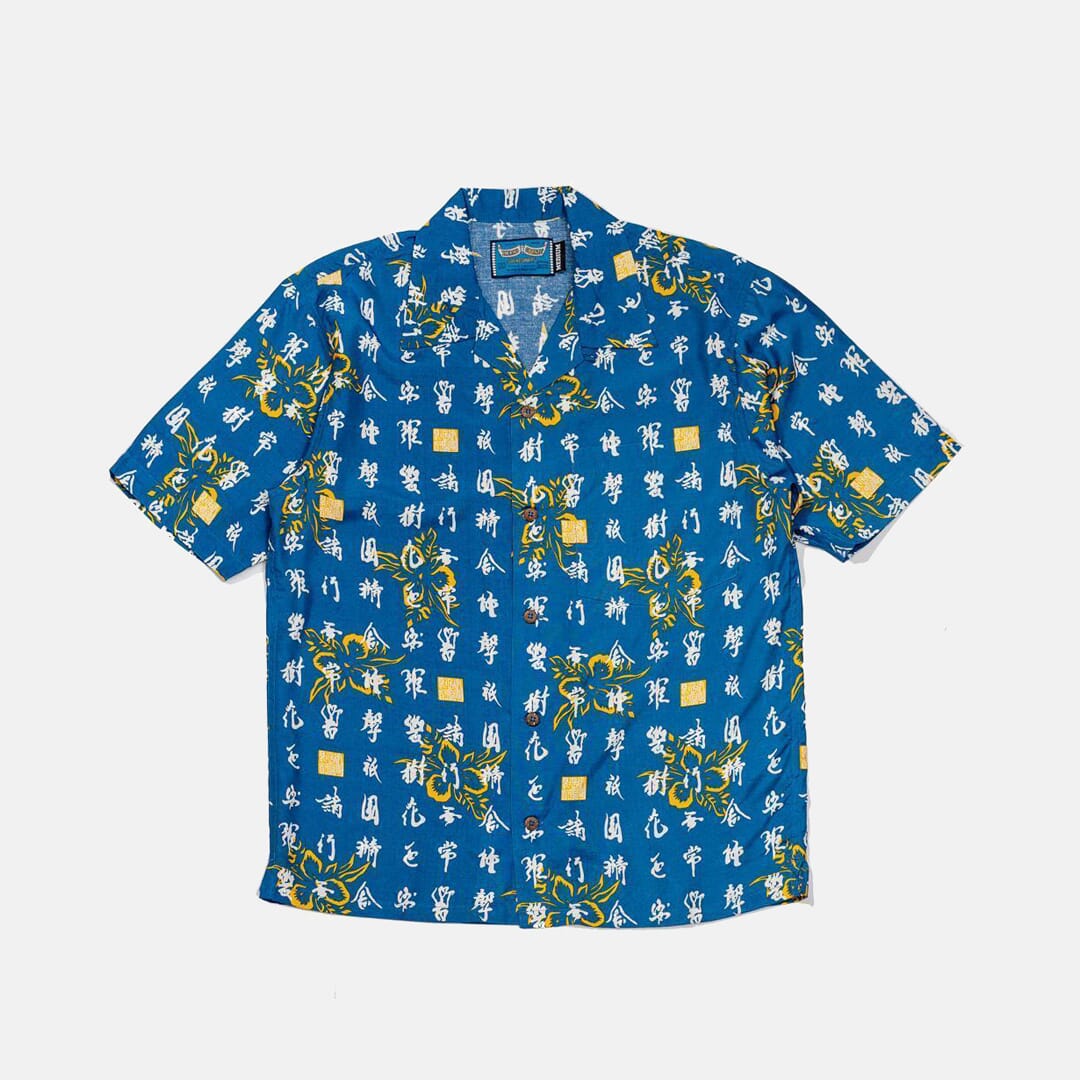 Pherrow's x Head Goonie Hawaiian Shirt
We love Clutch Cafe's unique curated selection of brands and you can always count on them to have a particular item you're after, be it a leather jacket or Hawaiian shirt, made by a meticulous, vintage-inspired brand that's difficult to find anywhere else. This Hawaiian shirt, a collaboration between Pherrow's and Head Goonie is a prime example. Florals are mixed with Japanese Kanji typography for a special piece.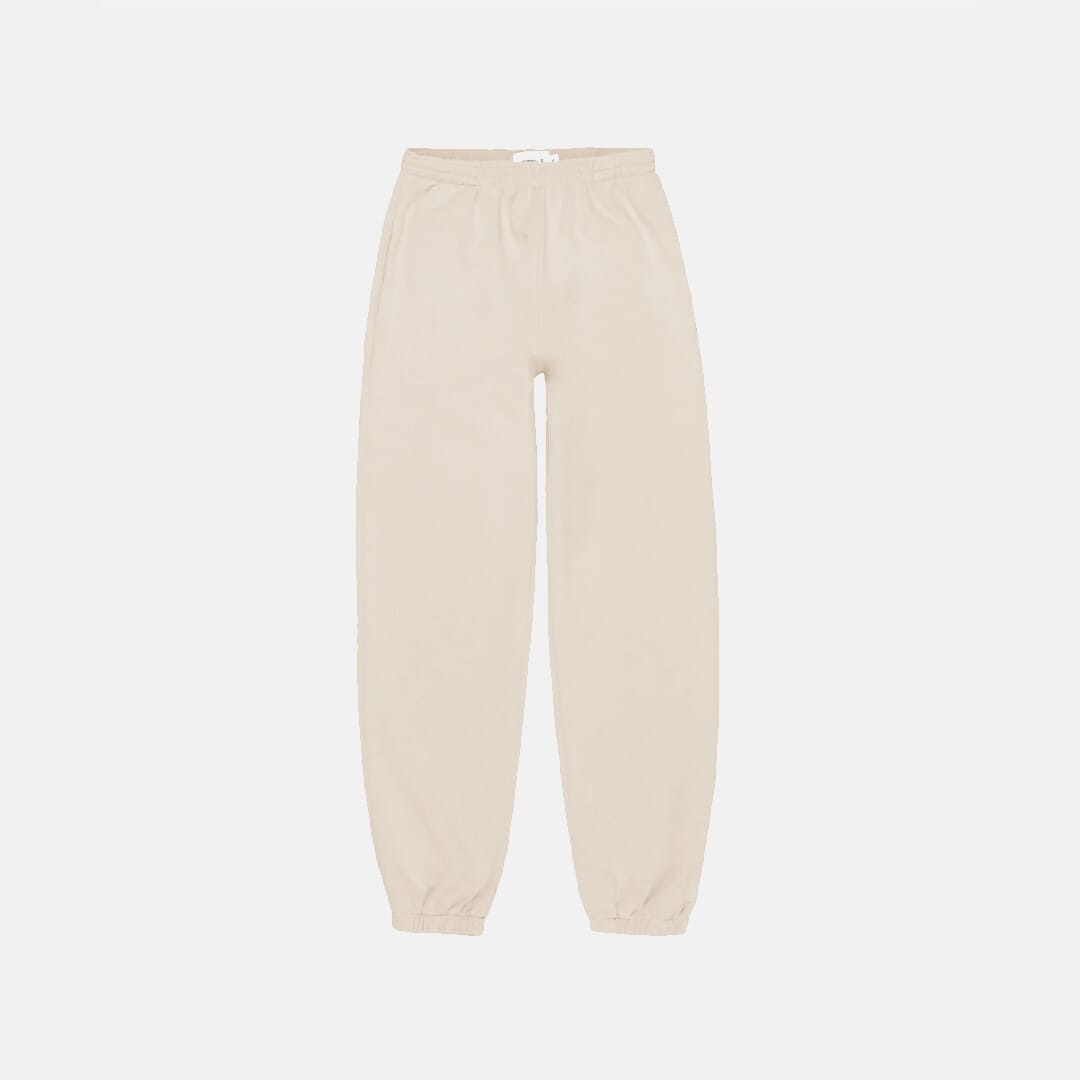 Neutrale Natural Soft Pants
Pastel athleisurewear. Who wouldn't want a piece of that? Especially when it's coming courtesy of Madrid-based essentials brand Neutrale. Allow these soft pants to tone down your campus prep or add an extra comfy addition to your pastel-minded sportswear look. 
For more retro-inspired style, check out our pick of the best retro sunglasses for men.
---
---