You need seven seats but you're reluctant to sacrifice style. That used to mean you'd have to settle for a repurposed van or uncomfortably styled multi-purpose vehicle, the extra seats shoehorned in the back. No longer. Today's 7-seaters range from high end premium SUVs to futuristic electric all-wheel-drives for the great outdoors. There's a wide choice available from both long-standing manufacturers and upstart newcomers. We've come up with 10 of the best 7-seater cars. Your only choice? Who to take on your next group trip.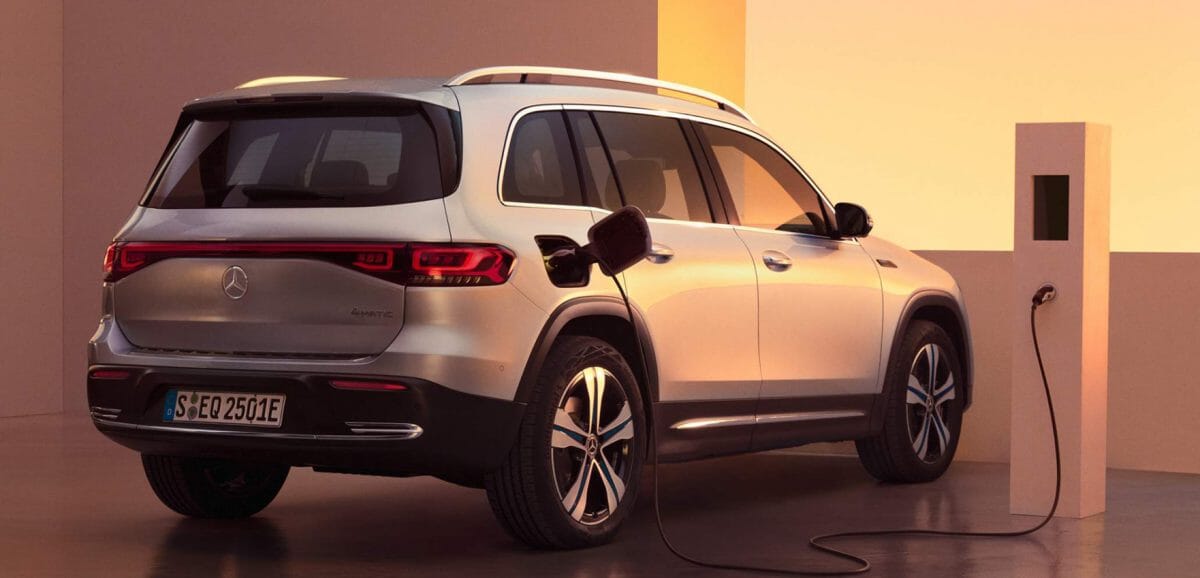 10 best 7-seater cars
Mercedes EQB
The all-electric EQB has bluff styling that - no doubt deliberately - recalls the firm's military-derived G-Class. There the similarity ends, because this battery-powered seven-seater is a key part of the German marque's electrification programme. The EQB is the seven-seater to choose for proven Mercedes-Benz luxury and the latest technology, not to mention the snob value of the three-pointed star on the blanked out front grille. Range is around 250 miles, deluxe progress guaranteed.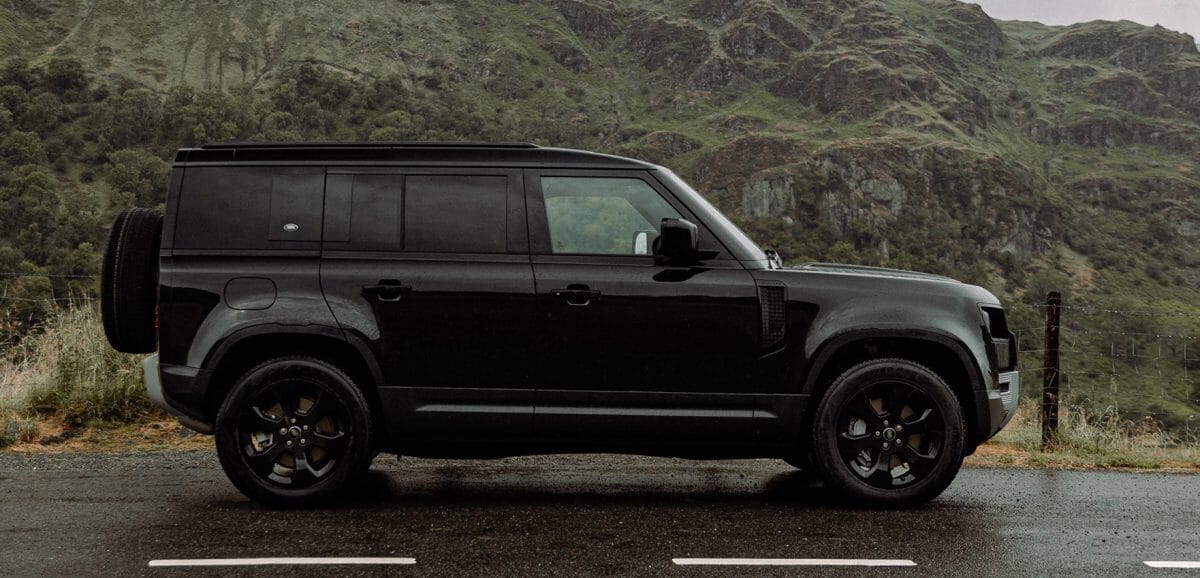 Land Rover Defender 110
The reborn Defender has been an unqualified success for Land Rover, its slab-sided design simultaneously highly contemporary and paying homage to the hallowed original. Choose the 110 long wheelbase version and there's the option of seven seats for your next Defender, which naturally will also feature go-anywhere four-wheel-drive along with Land Rover's well-established electronic trickery to enable you literally to climb every mountain and ford every stream, all in Range Rover-like luxury. Expensive, but brilliant.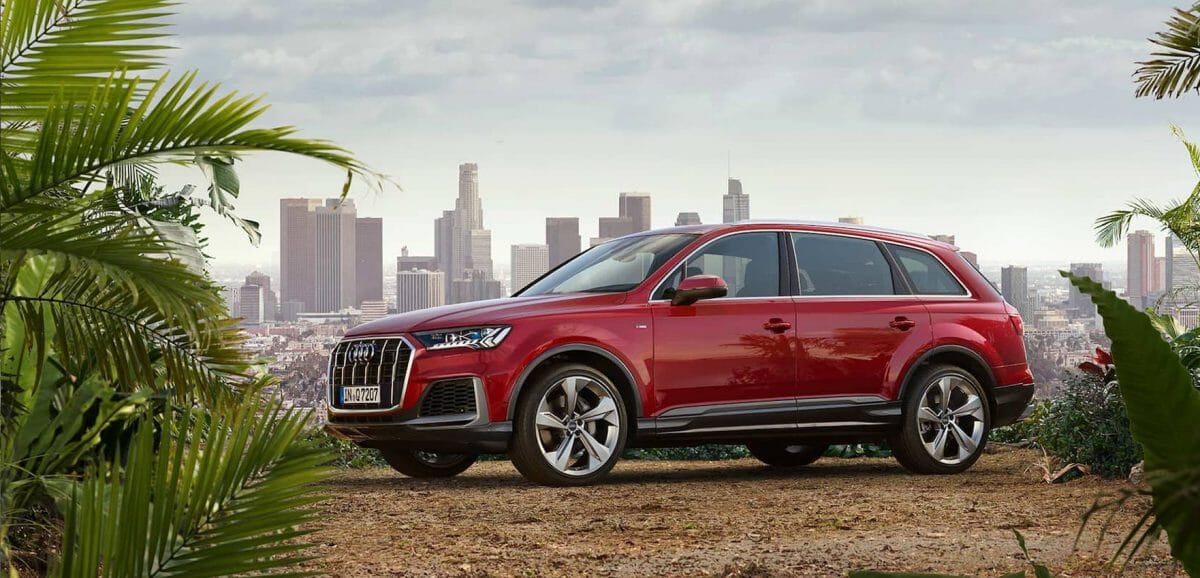 Audi Q7
Trust Audi to come up with a 7-seater car that exudes technological self-confidence. The Q7 is big, so you might want to ensure that your drive is large enough and also to realise that multi-storey car parks might prove a challenge, but if you're looking for the hi-tech luxury that only Audi can deliver, then the Q7 is for you. This is a car with real presence, and you and your passengers will arrive at your destination - whether that's Penzance or Paris - refreshed and relaxed. The Q7 really is that good.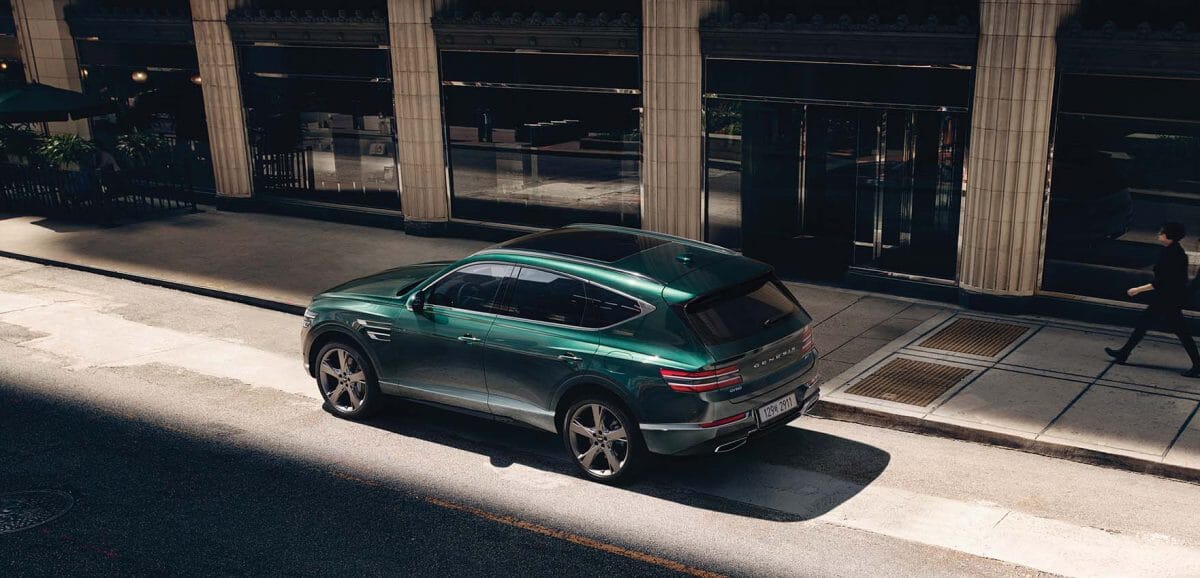 Genesis GV80
Hyundai's luxury sub-brand - think what Lexus is to Toyota and you get the picture - is winning industry plaudits for the simply enormous GV80 SUV. Exterior is as design-led as you'd expect from a marque with former Lamborghini designer Luc Donckerwolke in charge. Interiors are the real story here, though: all seven of you are going to travel in real luxury, surrounded by deluxe, soft-to-the-touch materials. A surprisingly compelling contender from the South Korean manufacturer.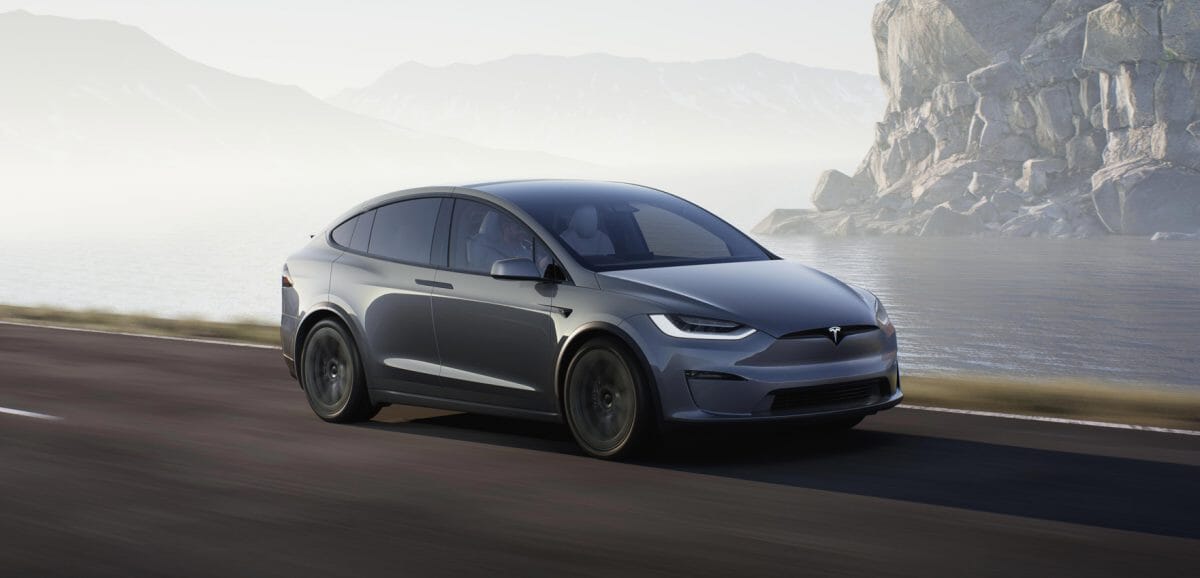 Tesla Model X
Drama of the Model X's gullwing rear doors - Tesla prefer to call them "Falcon Wings" - will never fade, but do be sure there's enough space to open them before letting out the hordes in the back. You'll need to configure your Model X specifically with seven seats, and then let Elon Musk and his team do the rest. Ride is set up for comfort, so don't expect a b-road stormer. Do expect decent range: up to 350 miles, all with the swift progress you'd expect from an EV.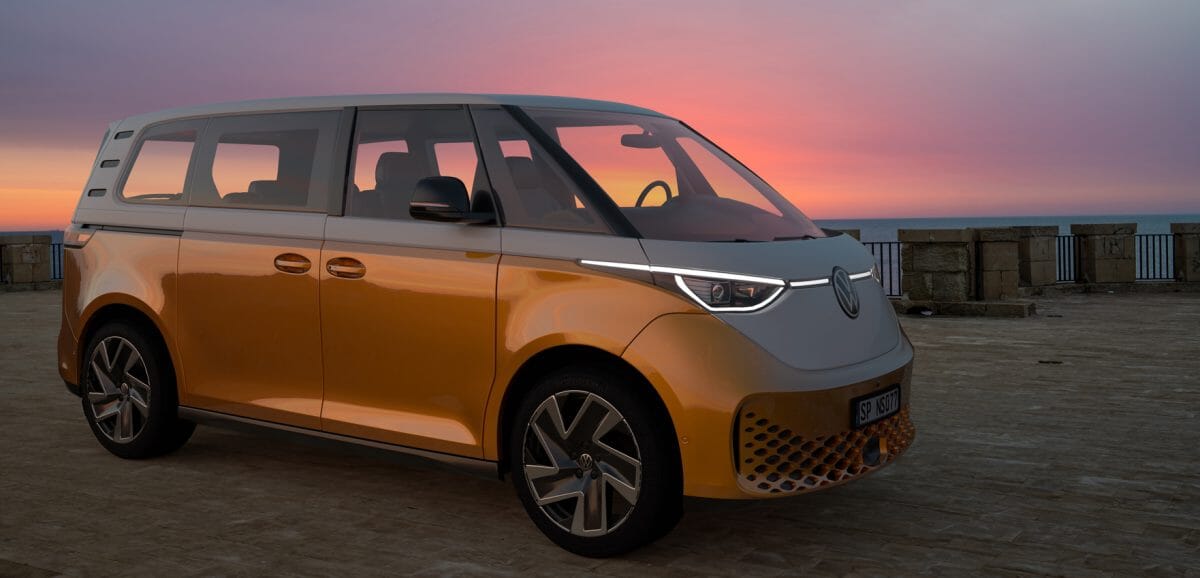 Volkswagen ID Buzz
Okay, you might argue that the Buzz, now available to order, is a van. But this on-point reinvention of VW's much loved Microbus for the electric era hits all the buttons. Easily seats seven people, with an official range estimated as just over 250 miles, and a recharge time of as little as 30 minutes. Also: just look at it. Dimensions are compact, styling is sharp - cute even - while VW themselves describe the Buzz as "a homage to the first campervan". We love it.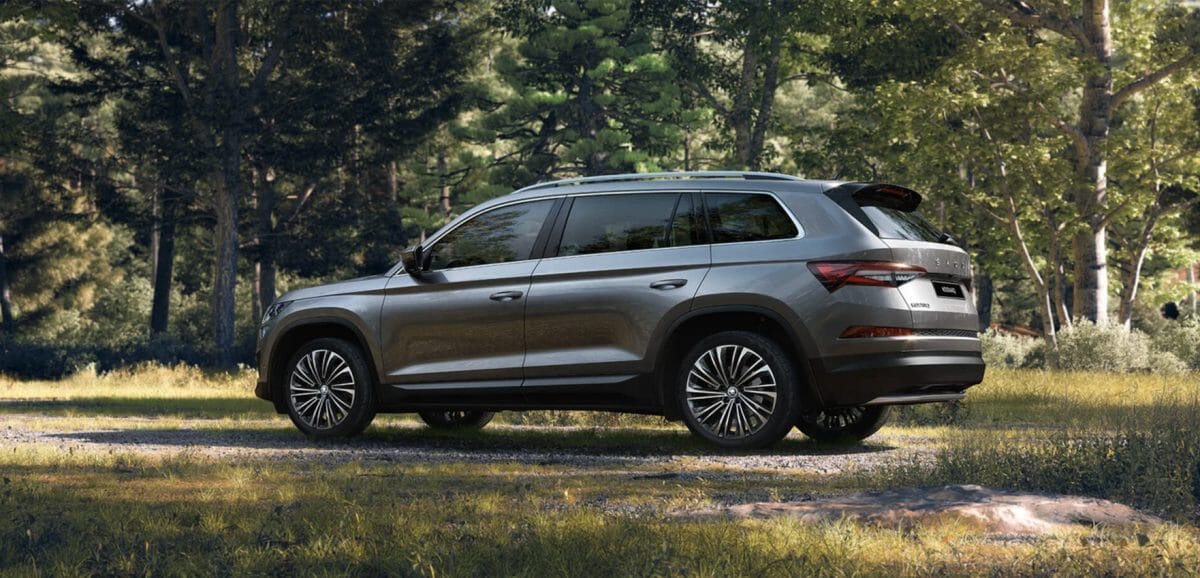 Škoda Kodiaq
Škoda to come up with the bulletproof, filled-with-useful-features contender. Styling is no-nonsense, interiors are designed to be practical rather than luxurious and there will be those who argue the Kodiaq is all the better for that. For those in search of a bit of fun with their 7-seater car, Skoda offer a high performance VRS version. Your passengers might wince at the firmer ride that results, but there will be few complaints about how quickly you'll reach your destination.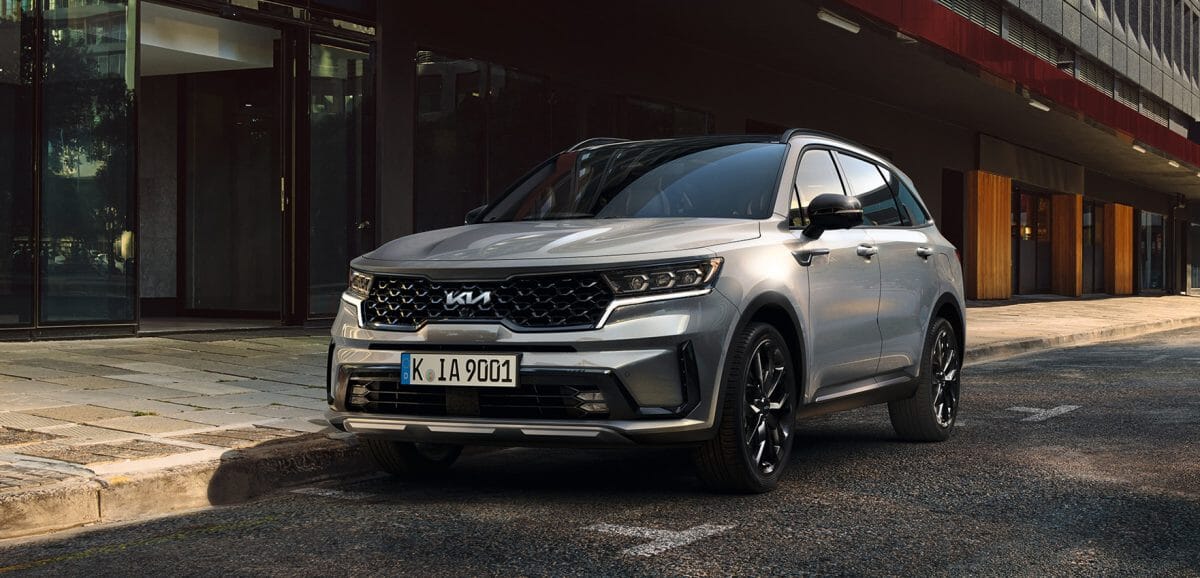 Kia Sorento
Surprisingly upmarket in both design and interior materials, the big Kia remains one of the 7-seater bargains. South Korea's Kia used to sell on reliability and lengthy guarantees, but today there's an edge of desirability too, naturally overlaid with practicality. Plentiful space for seven in a perfectly pleasant cabin with hybrid and plug-in hybrid options among the many power plants available. All that - and the industry-leading seven year/100,000 mile warranty. Still one of the best options for 7-seater cars.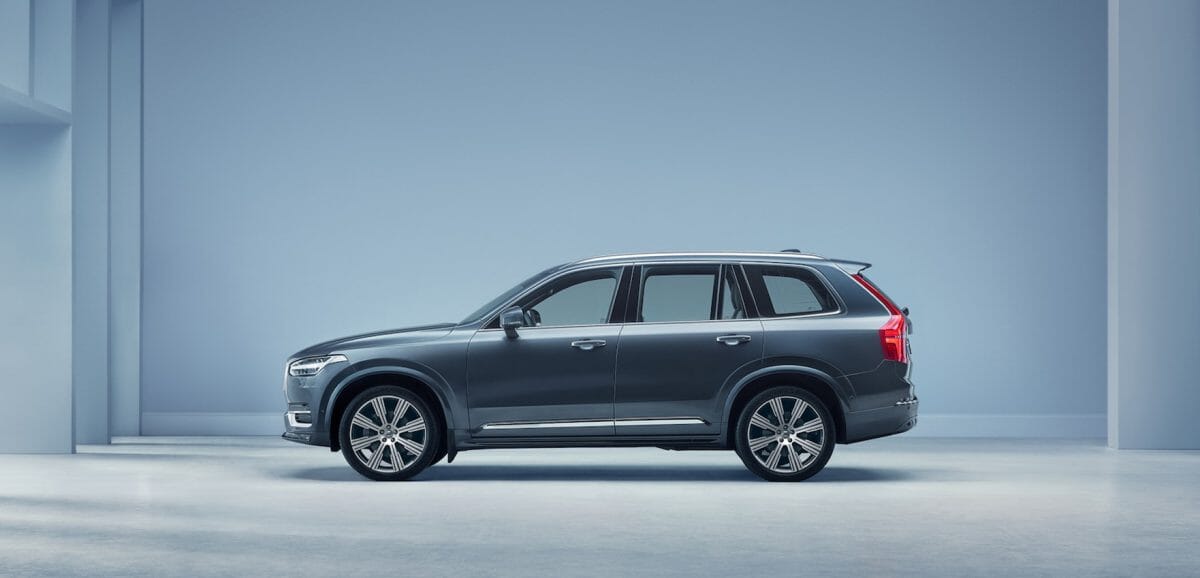 Volvo XC90
Scandi-cool is the interior theme of Volvo's biggest offering, so all seven of you will be inside a light, airy and downright chic space. All XC90s are designed as 7-seater cars whichever powerplant you choose - and there are hybrids available. For added comfort, third row seats can be specified with their own individual air conditioning vents. Exterior design somehow conceals the sheer bulk of the XC90, Volvo's long-standing reputation for safety remains a key selling point.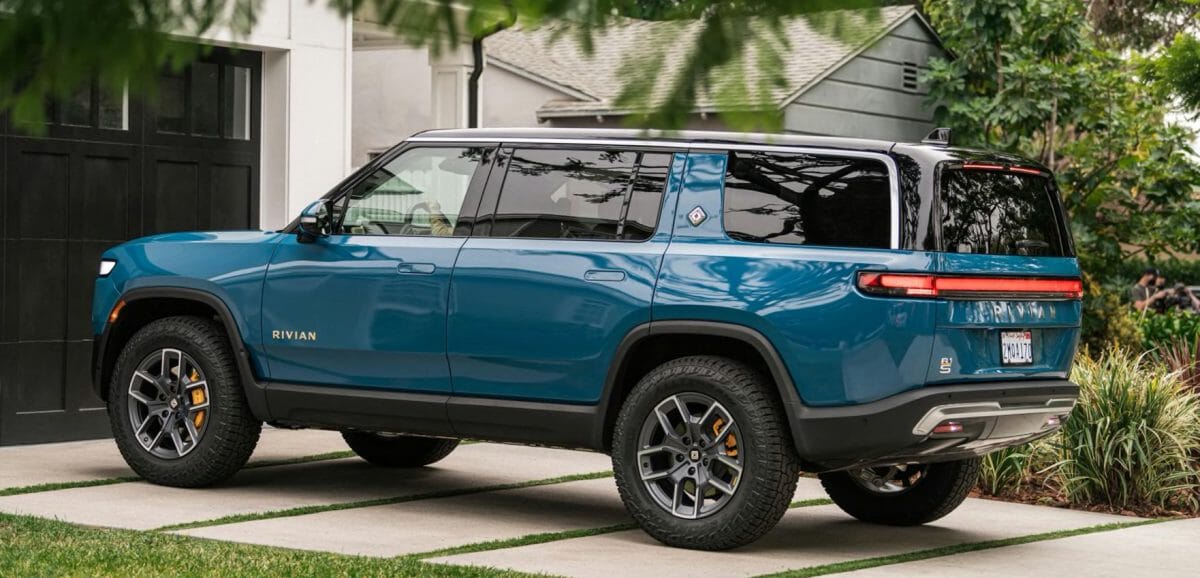 Rivian R1S
You're looking at the future. Or so ambitious Rivian hope. They're the Californian all-electric start-up that's aiming at the Range Rover market with the R1S, a luxury seven-seater set to be available next year. Should you wait? Specifications are promising: Rivian say this hefty SUV will reach 60 mph in a barely believable three seconds, with all-wheel-drive for the steepest of gradients and ground clearance sufficient to clear water three feet deep. Range of 300 miles might seal the deal if you're attracted by the uncompromising 'Robocop' looks.
Get your fix of all things automotive at The Garage.
---
---