We know you love great lifestyle and fashion blogs because - we say this modestly - you're reading one of our favourites. Since we're an open-minded lot, we'd always suggest reading widely to find what you need to live your best life in a rapidly changing man's world. Whether your passion is the finest houses, yachts - or grooming products, there's a blog for you. Some of our picks are US-based, some Australian, others proudly from Manchester or London, to offer a truly global perspective. Take a look at some of the top men's fashion and lifestyle blogs - and a warning: once you start reading, some of our choices can really can be addictive.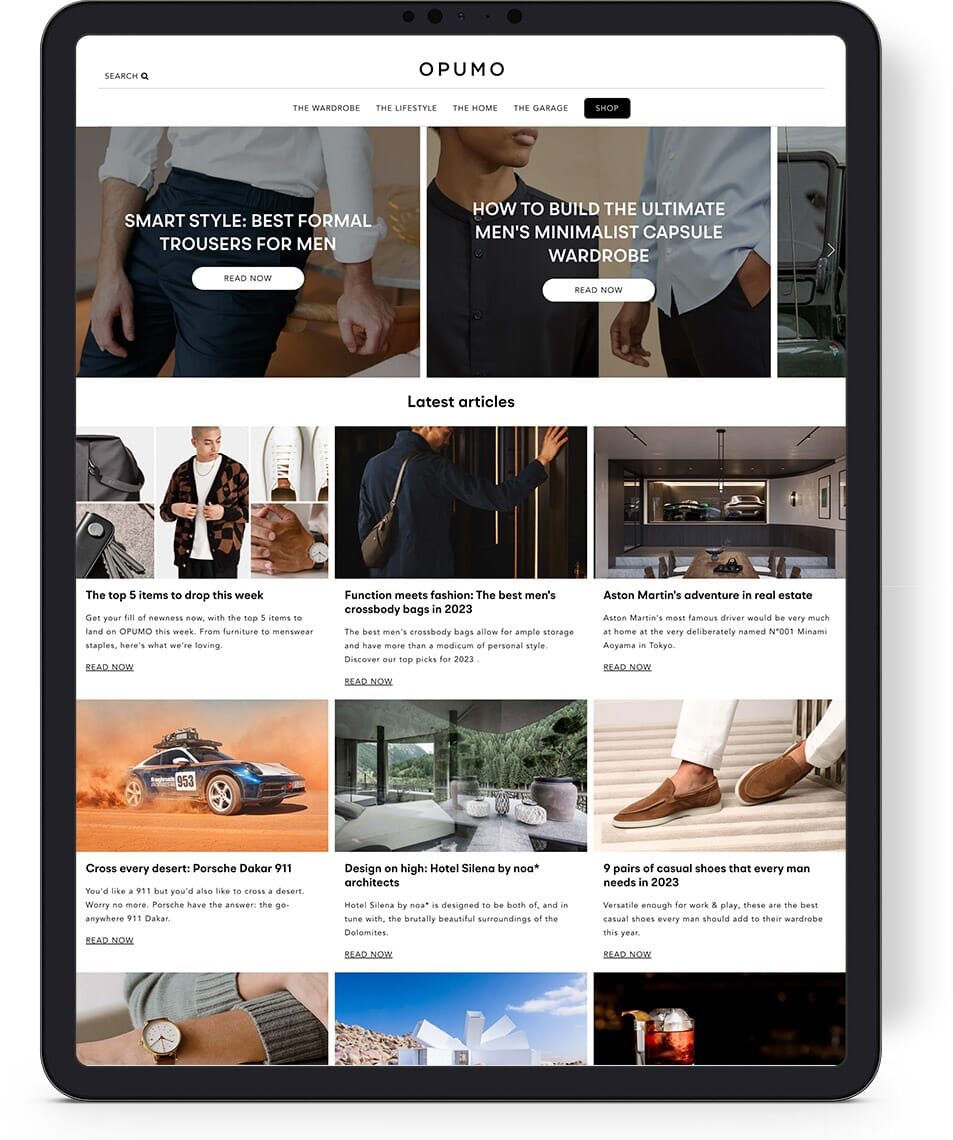 Best men's fashion and lifestyle blogs
OPUMO
You're reading it already, so you're without doubt a person of fine judgement and discernment. We think of OPUMO rather like a high end glossy magazine, featuring only the best of contemporary design. The Wardrobe has our picks of how to build your clothing collection for all seasons, The Lifestyle advises on everything from razors and moisturisers to Michelin-starred restaurants, The Home focuses on cutting-edge architecture and how to turn your own dwelling into somewhere special, while The Garage is a must-read for petrolheads, and the place to find your next dream machine. Essential reading? Of course.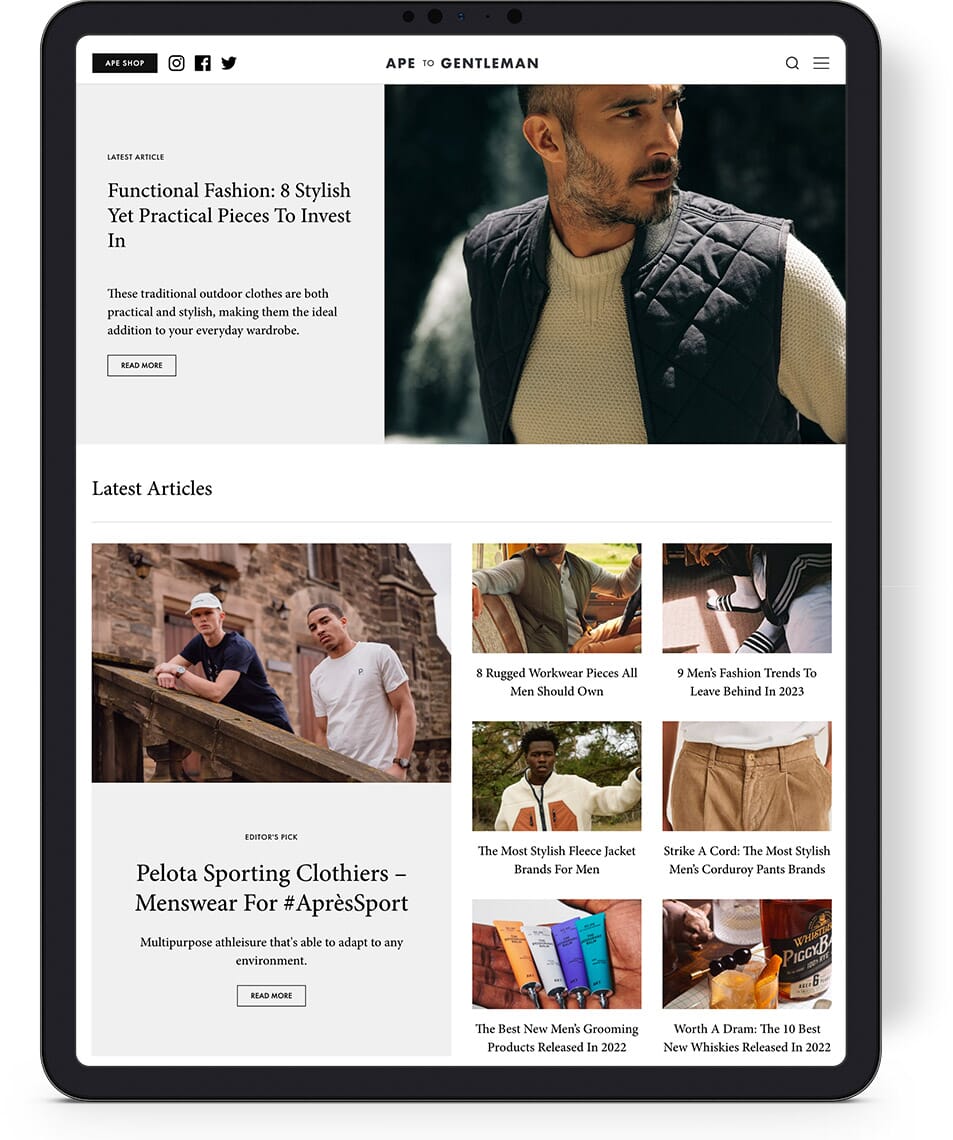 Ape to Gentleman
Launched in 2009, Ape to Gentleman describe themselves as  "a resource for men on style, grooming and life". The idea is a sort of digital handbook for the modern gentleman, with a range of dedicated writers on everything from style and grooming to the latest in the motoring world. The blog works with a collection of brands, each chosen, say its editors, for "quality, longevity and value for money". A key is what Ape to Gentleman like to call their Ten Commandments of Menswear, available onscreen rather than on stone tablets.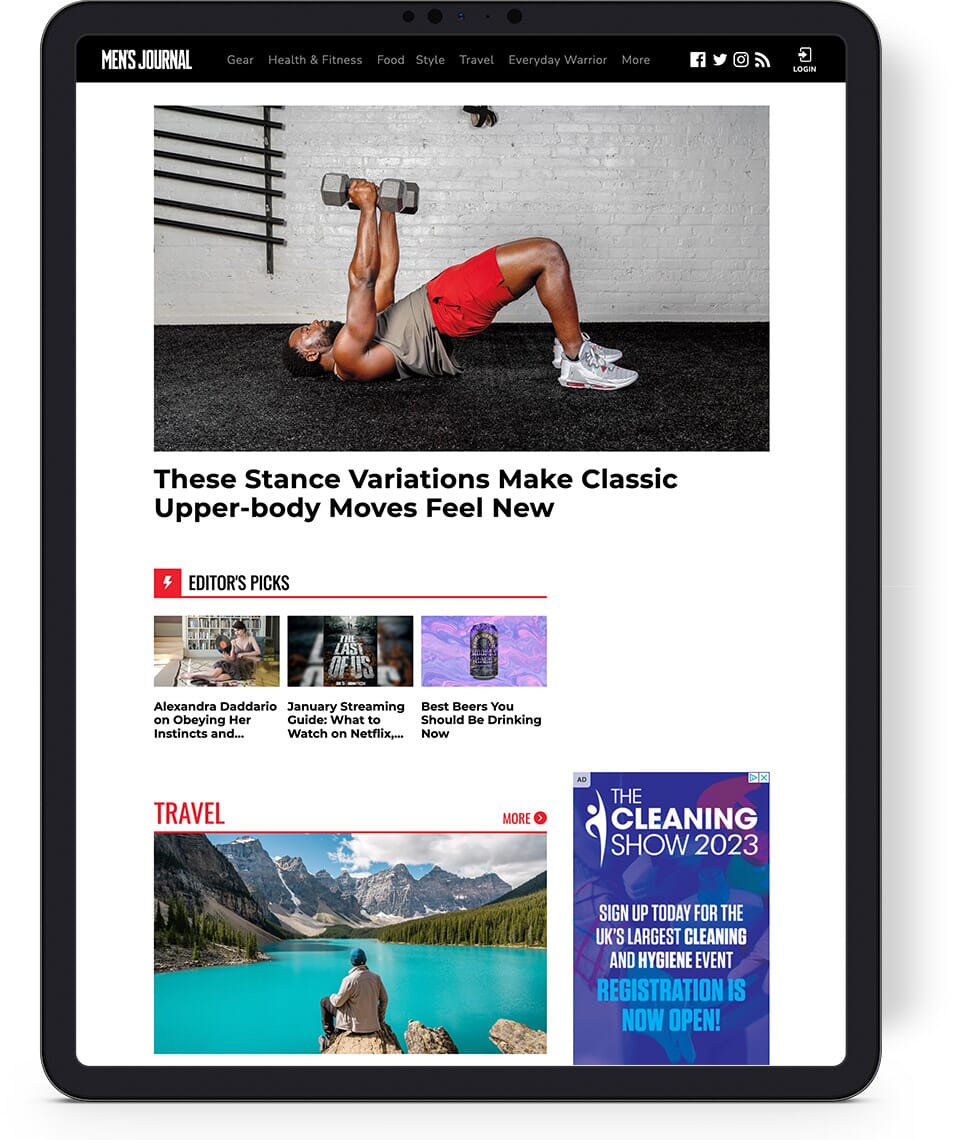 Men's Journal
Along with fashion tips - on anything from performance denim to the best snowshoes - American-based Men's Journal also showcases travel advice, fitness programmes, style pieces - and tips for spicing up your taste in food and drink, among others. Everyday Warrior has text and videos designed to inspire through celebrating achievement using a bespoke team including athletes, doctors and business people. If you want to climb every mountain, this is the place to go.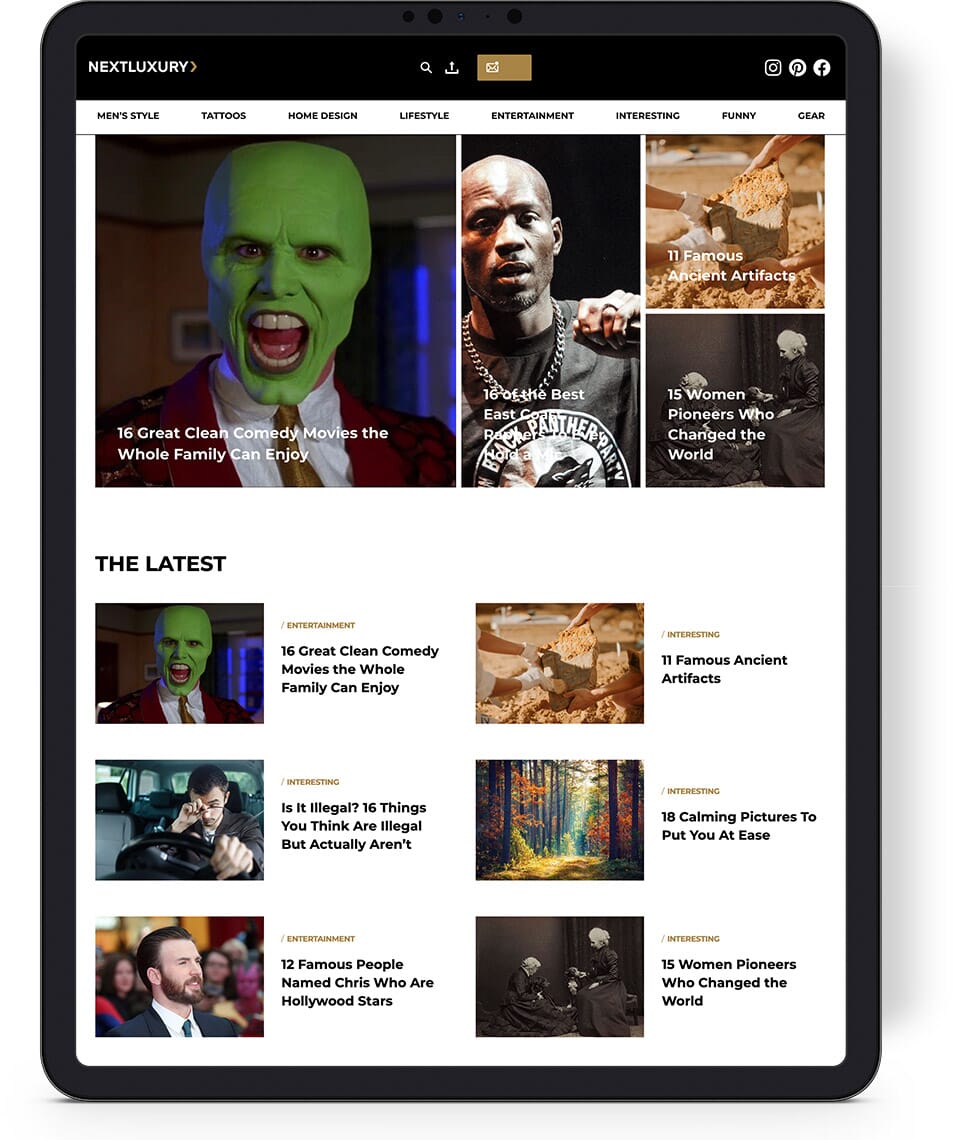 Next Luxury
Aim here is to provide the best of the best for the modern gentleman to choose from, with a distinct North American accent, using writers from the US, Canada and around the world. Next Luxury has lifestyle and health pieces - and also regular advice on tattoos aimed at those for whom a lot of ink is never enough. Next Luxury's Funny is the sort of blog feature that will consume many happy minutes when you really should be doing something else than considering the latest Zoom backgrounds.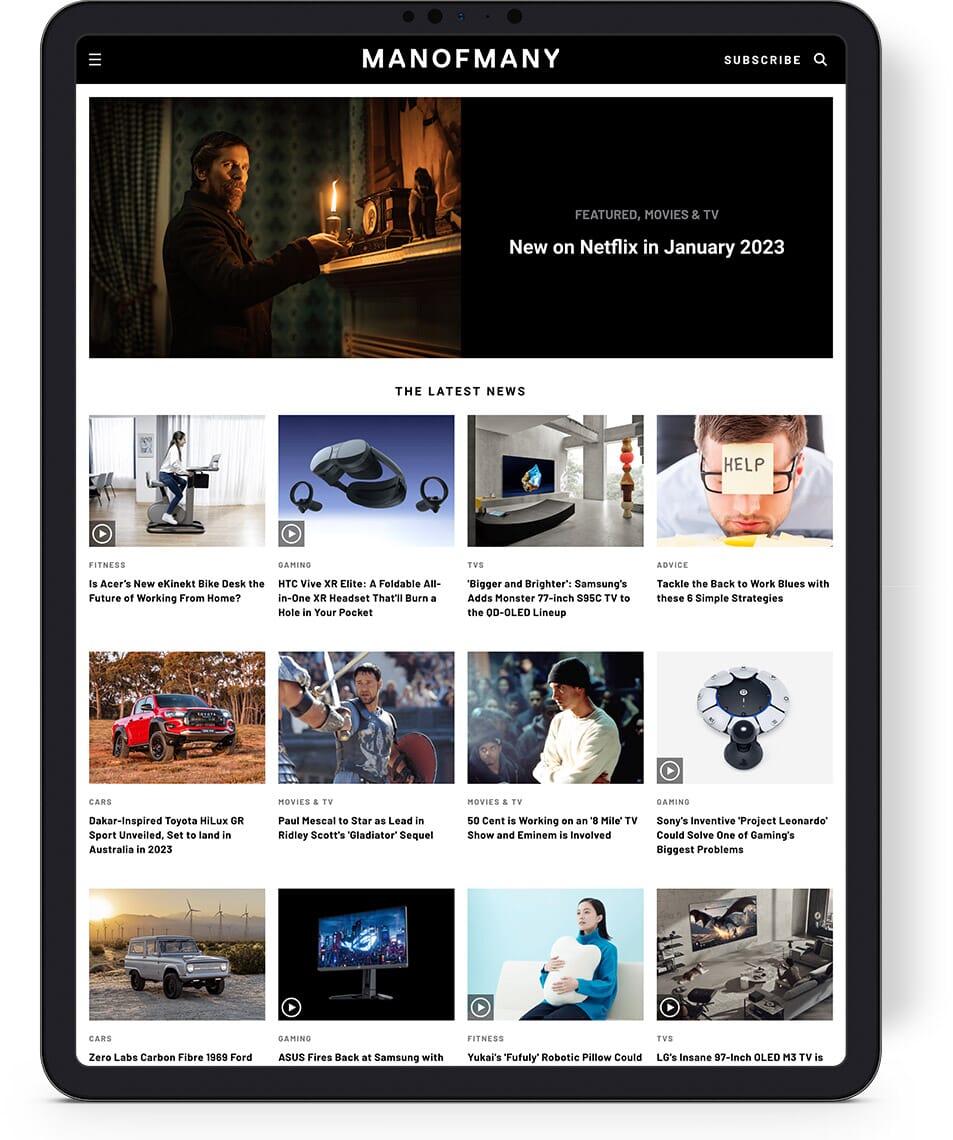 Man of Many
Mutliple award-winning Australian lifestyle blog with an emphasis on health and wellbeing, consumer trends and the latest technology news. As you'd expect from such an active country, there's extensive reporting on outdoor life - from skateboarding to camping and surfing. Music and movies get their own sections too, in keeping with Man of Many's commitment to entertainment reporting. Boats and aeroplanes join cars in a Rides section.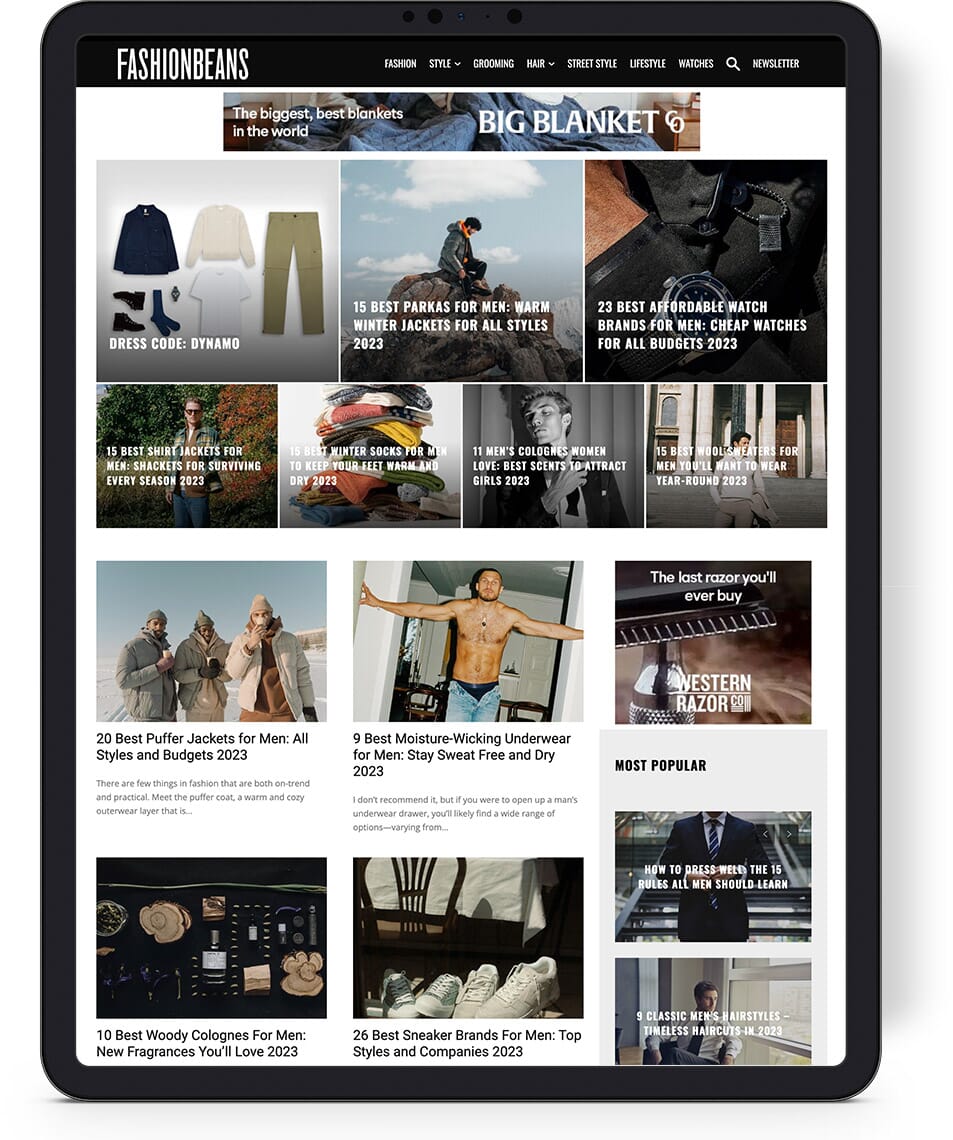 FashionBeans
American-based FashionBeans places an emphasis on casual fashion and lifestyle advice. If you're looking for advice on colognes that women love and the latest moisture-wicking underwear, this is the place to go. Grooming and hair styles get the own sections - while FashionBeans' Street Style feature comprises contributions by street photographers from around the world, and is a great place to browse your next traffic-stopping look.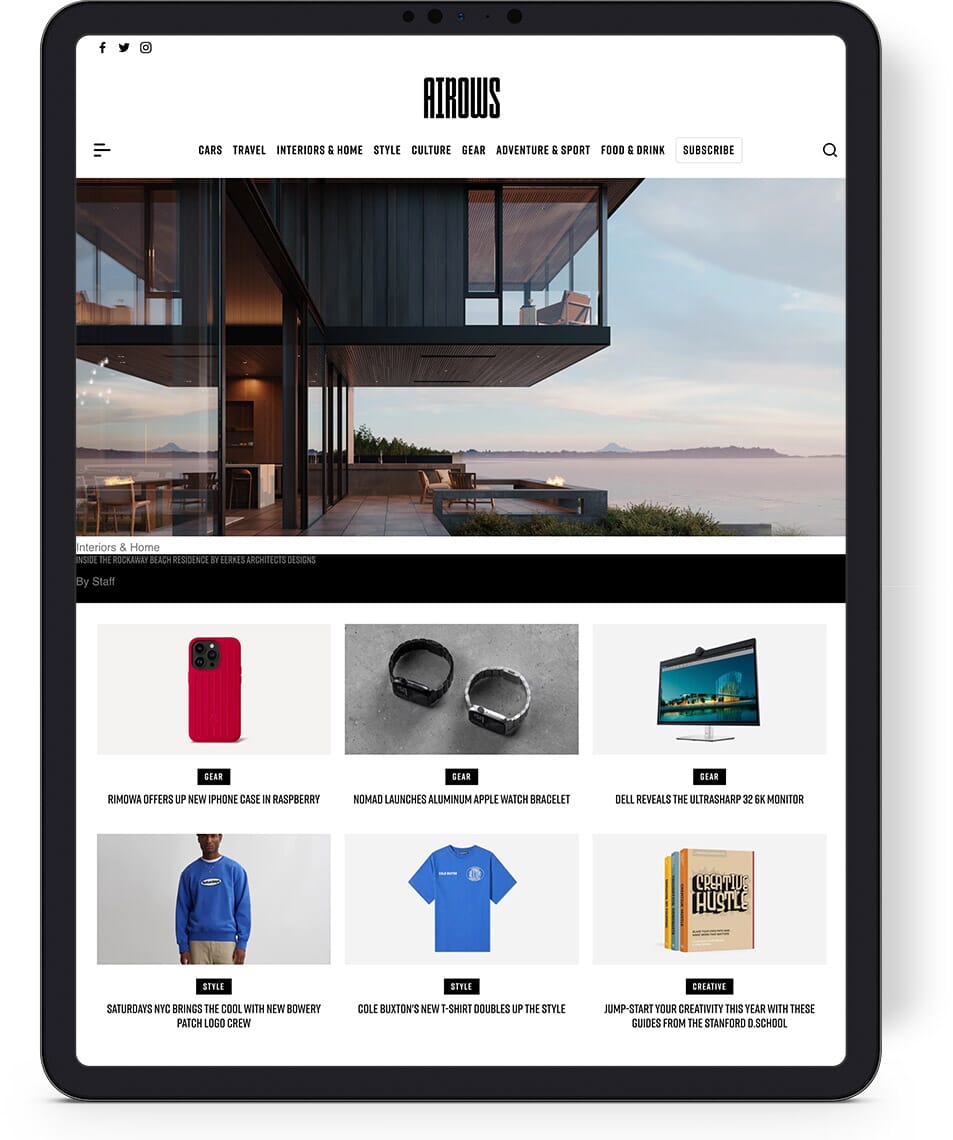 Airows
The American blogsters behind Airows promise "actionable lifestyle and design intel", which translates into everything from a Lego Aston Martin DB5 - who doesn't want one? - to covetable towels and bed linen - as well as the latest casual clothing in the Airows Style section, featuring everything from advice on sliders to news on big brand sales, again with a distinct emphasis on those in the US. Perfect for advance notice on trends across the Atlantic.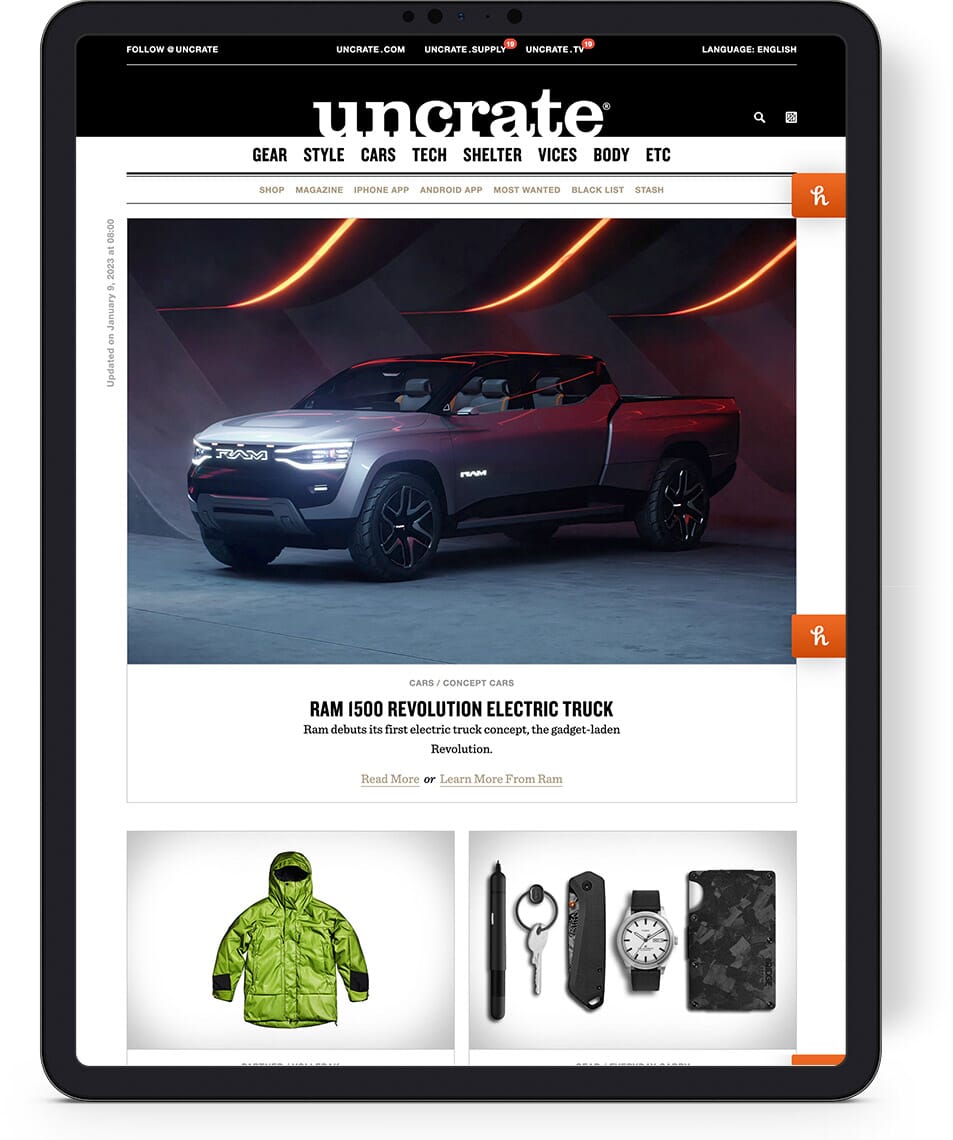 Uncrate
In the world of men's lifestyle blogs, Uncrate is a vertitable veteran, having been around since 2005 - and now claims to be the "leading buyer's guide for men". These dedicated Americans might be suggesting innovative packs of travel coffee in an addictive Etc section, an Eames coat rack - or advice on your next millionaire's home with an appropriate mind-bending price attached. Well, we can all dream. Turn to Vices for advice on the latest spirits - and cocktail recipes that might not have reached our shores yet.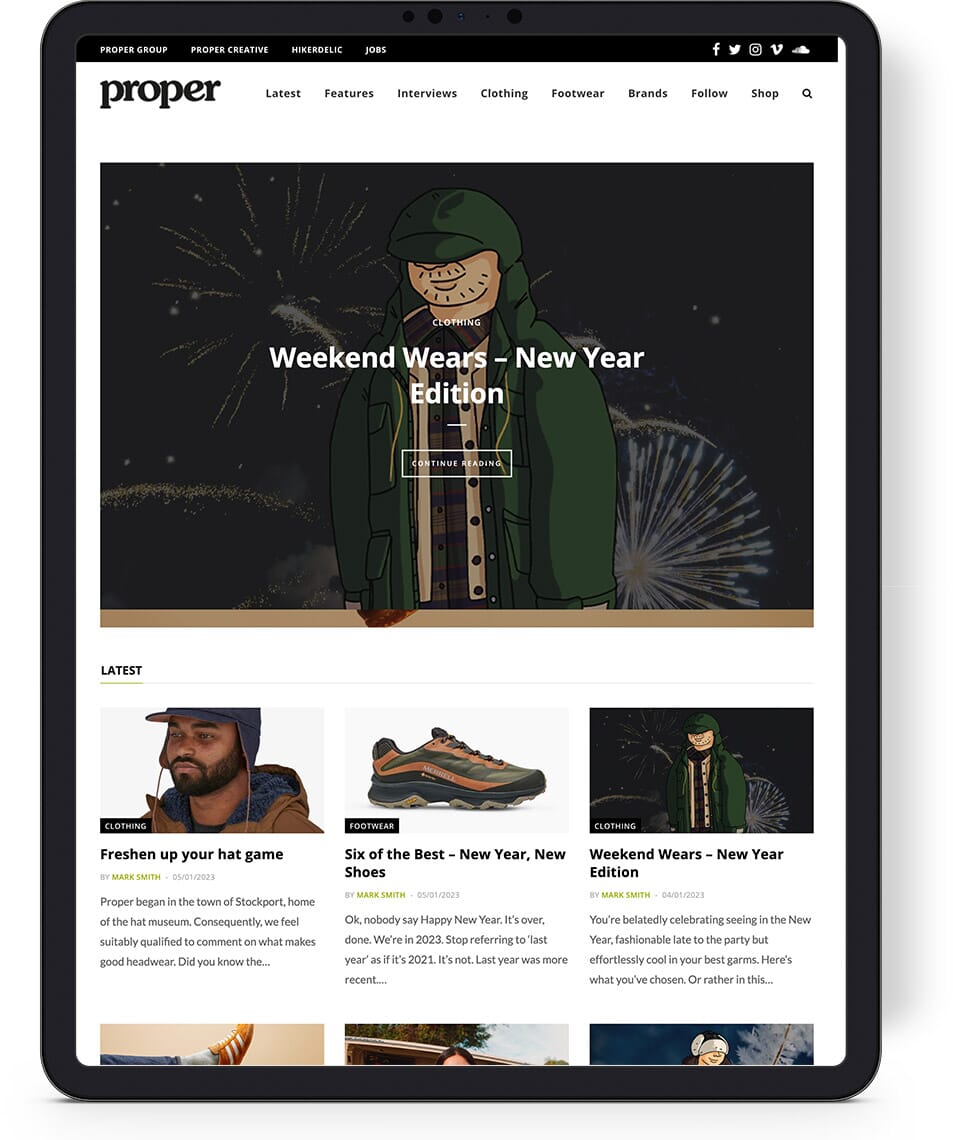 Proper Magazine
Manchester-based and with origins as a fanzine, Proper Magazine pride themselves on a single-sentence ethos: "Our authenticity is our authority," they say. Working with a shortlist of selected brands, the fashion focus is very much on casualwear and cutting edge street style. This is the place to come when you're looking for advice on the latest knitwear, winter headgear - or a look inspired by edgy football terrace style.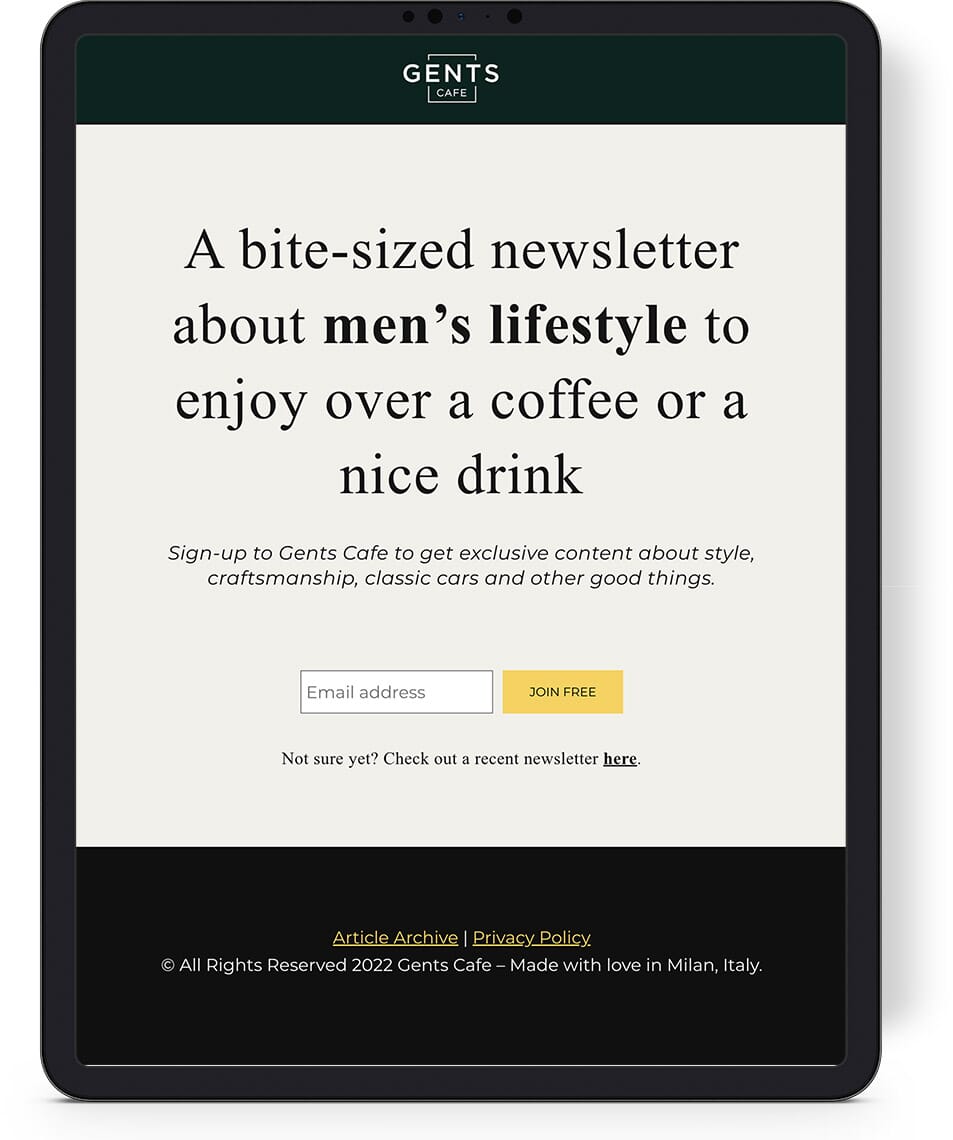 Gent's Cafe
Less a blog and more of a regular newsletter curated by Italian Alessandro Coltro, who describes himself as a brand consultant and urban explorer. He's base in Milan so expect a super-stylish take on trends and possessions, written by contributors from around the world. Topics are often idiosyncratic - from favourite florists to the allure of Dunhill lighters - and Gent's Cafe is all the better for that distinctive approach.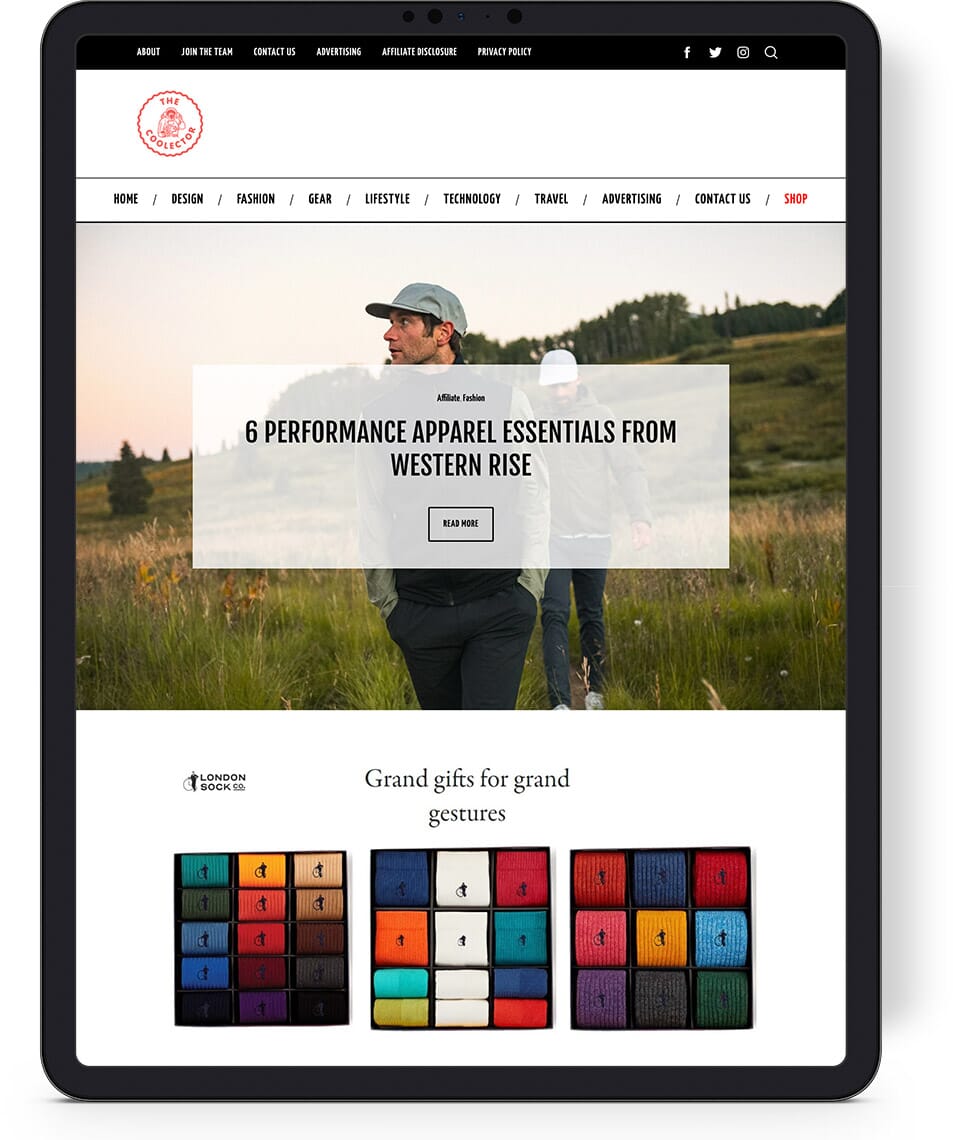 The Coolector
Wit and humour are trademarks at The Coolector, "one of Europe's leading men's lifestyle magazines" according to its founder Leo Davie who suggests, "we aim to be the first port of call for any man who is on the hunt for the next essential product to spend their loot upon". Dedicated sections take in design, technology, travel and fashion, among others. Expect everything from rugged watches to equally rugged backpacks to feature among The Collector's Gear picks.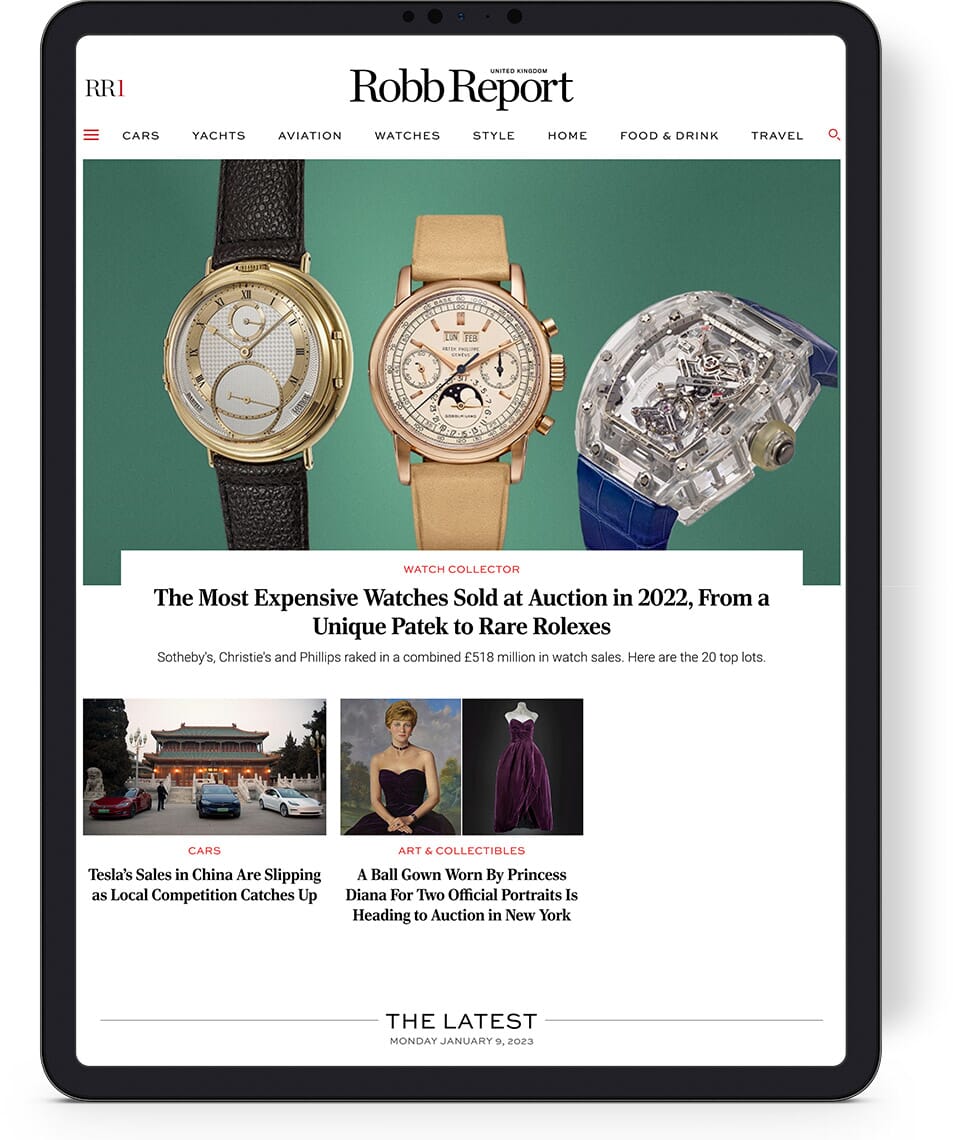 The Robb Report
"The best luxury cars, jets, yachts, travel, watches" is the audacious promise from the Robb Report, American-based and with a bespoke British version of their magazine. Whether you're day dreaming about owning a 131-foot superyacht or deciding on your next multi-million pound mansion in Mallorca, The Robb Report is the place to go. Motoring fans will be delighted with the Cars section, where there's everything from the latest on the Goodwood record-breaking McMurtry Spéirling to how much you should pay for a Lamborghini Diablo. Clue: more than a Ford Fiesta.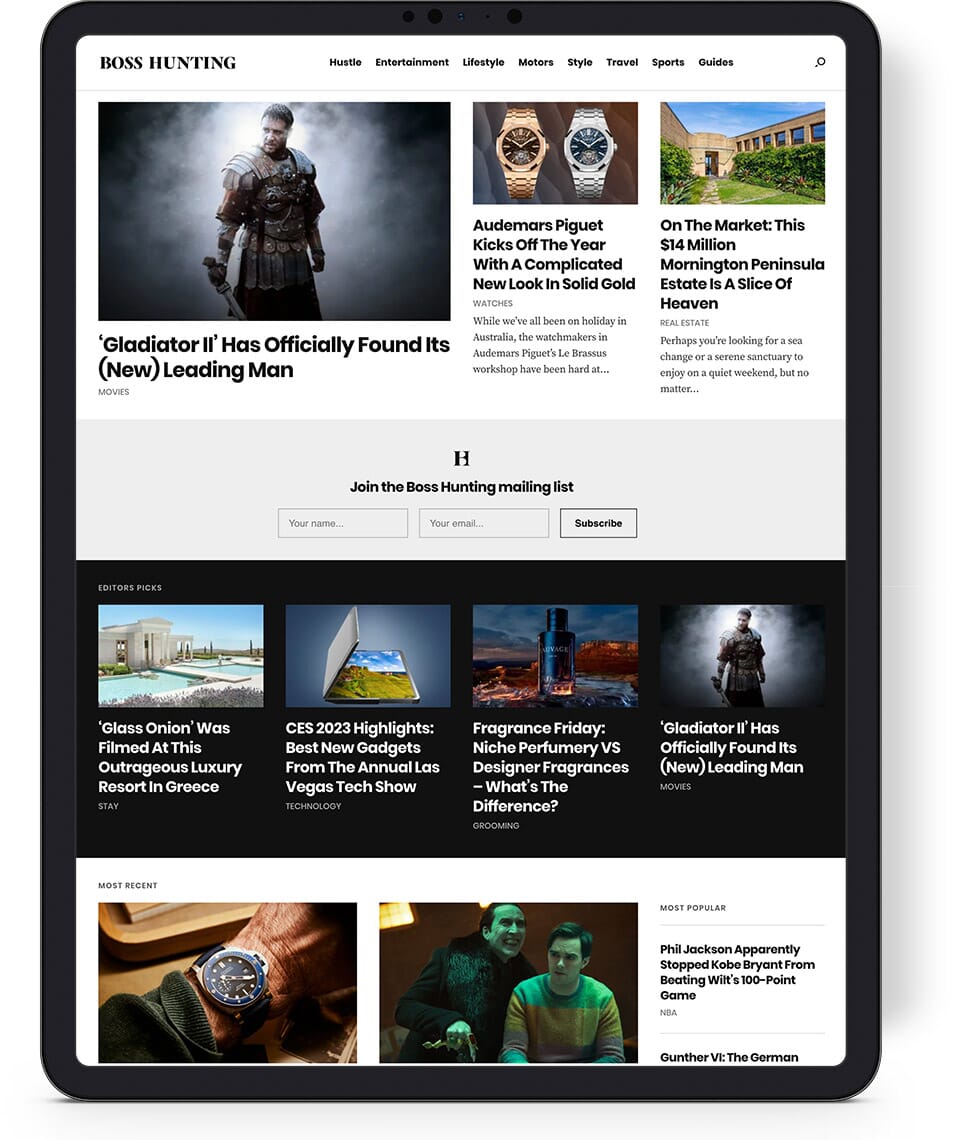 Boss Hunting
Lively Australian-based blog that began life on social media aiming its content then as now towards men aged between 18 and 40. You might find yourself, after browsing the more familiar sections on lifestyle, motoring and travel, spending more time than you'd expect on Boss Hunting's Hustle section for the latest on everyone from Sam Bankman-Fried and Tom Ford to Elon Musk and back.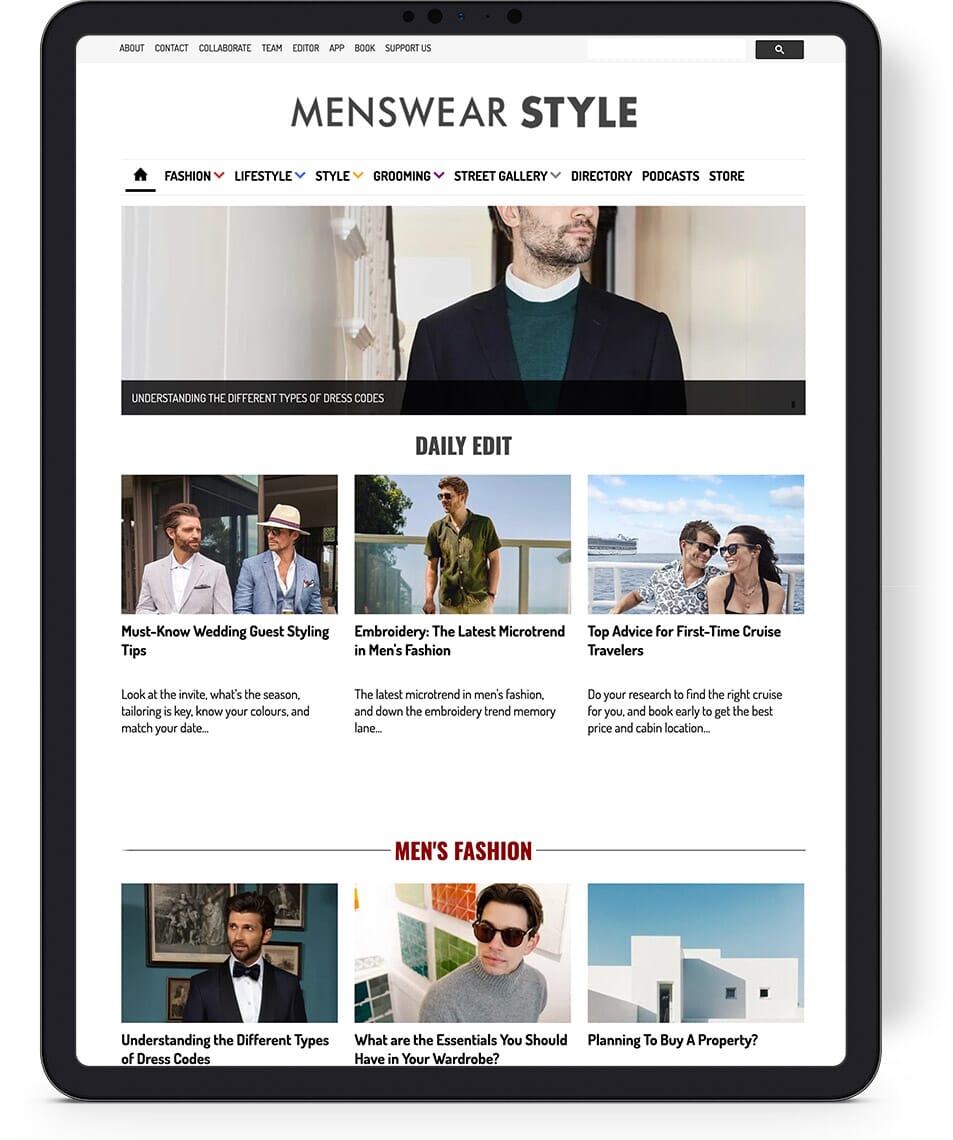 Menswear Style
Award winning daily style and fashion tips from a cutting edge London based team of writers. There's an addictive Street Gallery for a look at what everyone else is doing on the fashion front, with casual and formal sections. Regular interviews are one of the draws in Menswear Style's lifestyle section, there are newsy fashion features - while Icons draws on inspirational men both past and present.
You've checked out the best men's blogs. Now, discover some of our favourite men's accessory brands.
---
---