From premium to bespoke, from everyday to exclusive, the shooting brake is having a real moment in international car design. Roots of the shooting brake stretch back to the very dawn of motoring, in early motor cars literally designed to take their country house owners on a shoot, with enough space for dogs, guns and a lavish picnic too. Classic shooting brake look is two-door, with a raked estate-style rear. Contemporary updating adds rear doors, but retains the large coupé look. You may be unlikely to go out hunting anything but the weekly supermarket shop, and these shooting brake cars will make sure you do so in real style. Like yours with a V12? No problem. Check out our pick of the best shooting brake cars to find the wheels of your dreams.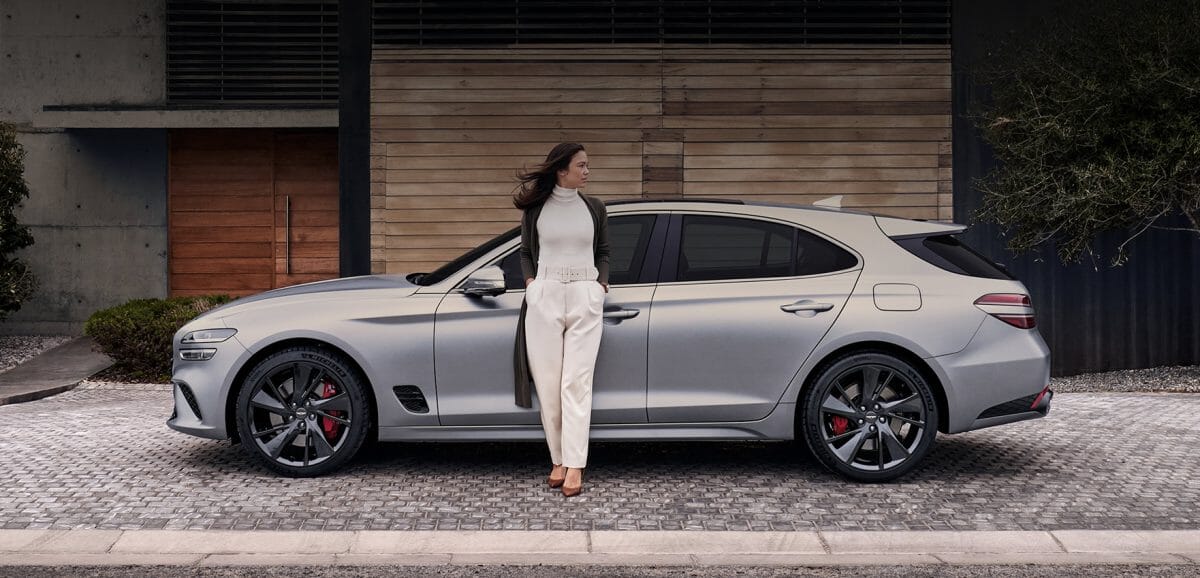 10 best shooting brake cars
Genesis G70 Shooting Brake
Hyundai's newly-launched premium brand hits the deluxe mark with this quietly extravagant machine. Interiors are genuinely high end - think diamond stitched nappa leather that bears more than a passing resemblance to Bentley's best efforts - and exterior styling is seriously sinuous. Huge carrying capacity is impressive too, as is the fact - ideal to silence pub doubters - that it's the work of former Lambo chief designer Luc Donckerwolke.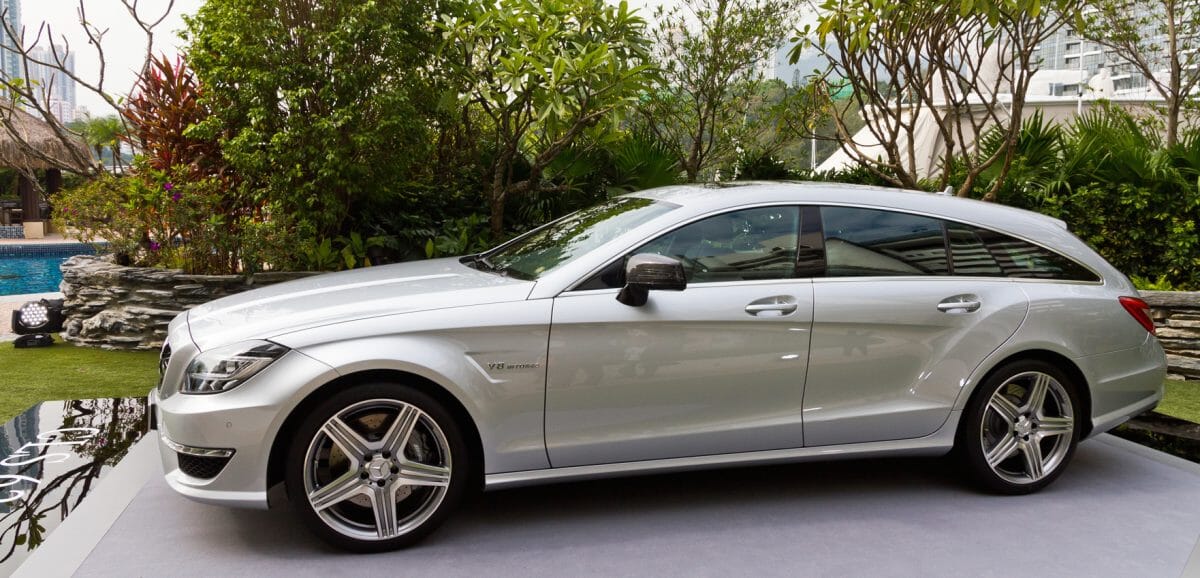 Mercedes-Benz CLS Shooting Brake
In big saloon form, the CLS was the first consciously to adopt a coupé look, admired so much by German rivals such as Audi and BMW that they've built their own. CLS Shooting Brake takes the concept a step further and you'll go a long way to find a more refined super-estate. Huge capacity should be enough to swallow all of those Louis Vuitton trunks, while testers describe the luxurious interior as cocooning the lucky occupants. Choose the 577 bhp AMG version for swiftest progress.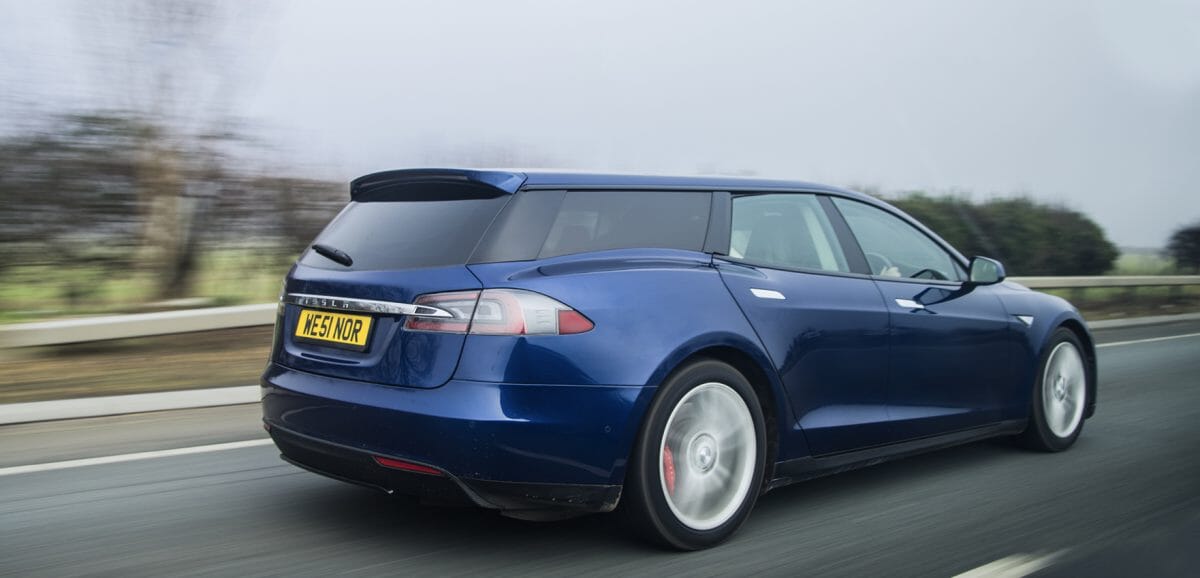 Qwest Tesla Model S
A Tesla, but built in Norfolk, rather than California. Qwest's conversion uses carbon fibre for this surprisingly well-resolved conversion, and was spurred by a pub conversation about wanting to carry a dog, a classic shooting brake passenger, in all-electric comfort. Tesla apparently approve, so you won't have Elon Musk knocking on your door to complain. Maker claims it's the world's fastest accelerating estate car, but Ferrari and Aston Martin might have something to say about that.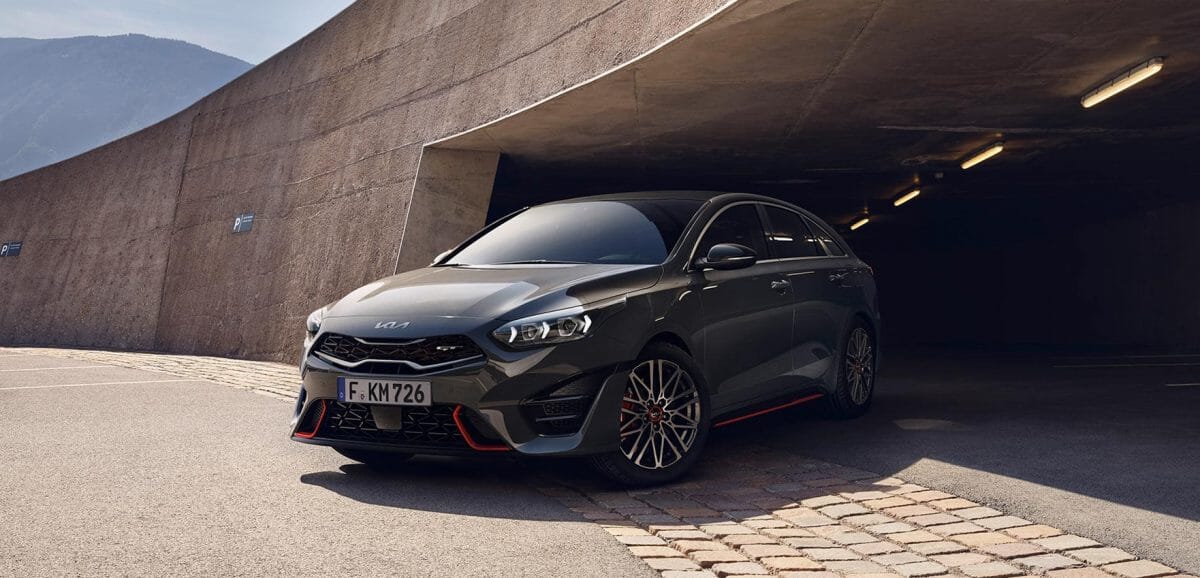 Kia Pro Ceed Shooting Brake
A striking example of the high-end, downright desirable motor cars now being constructed by South Korea's Kia, the Pro Ceed Shooting Brake has a look designed to impress style-conscious friends at a price that will be appreciated by your bank manager. Genuinely cavernous inside, even when you're carrying passengers, so you'll be able to pack in whatever you need for that deluxe weekend away. No slouch - expect a 120 mph top speed - and a real everyday contender.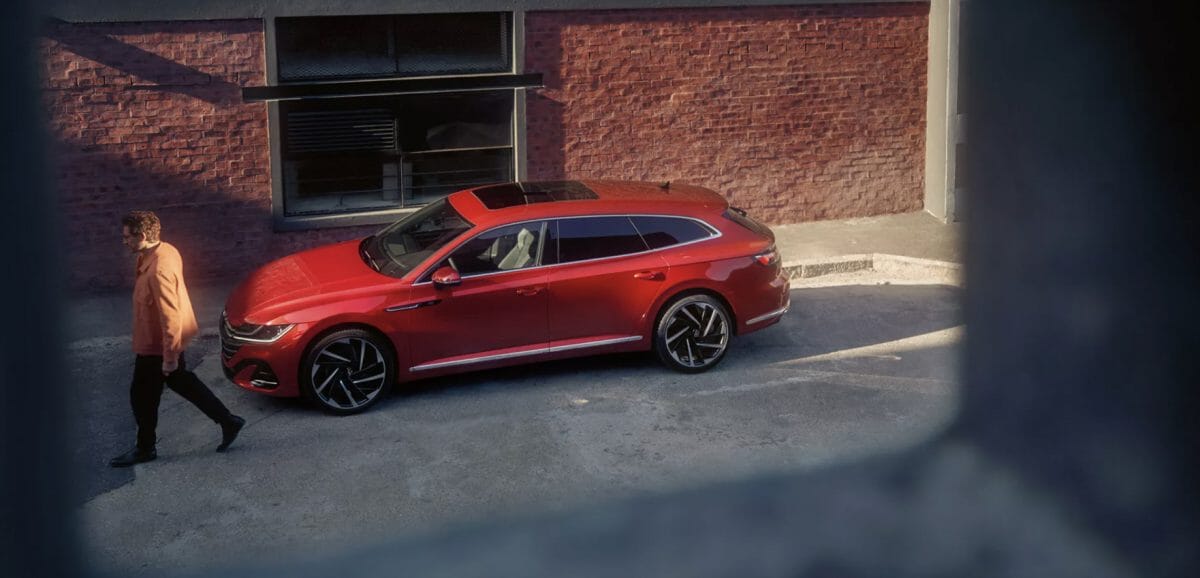 VW Arteon Shooting Brake
Wolfsburg's full-size saloons have often had a mixed reception in the UK - Bentley-engined Phaeton anyone? - but the Shooting Brake version of the commodious Arteon hits the mark, with both classic shooting brake style and trademark Volkswagen levels of functional luxury. Sloping rear adds real elegance over the slightly awkward saloon version, while the high performance R version is more than swift enough - 155 mph top speed - for those autobahn runs to your continental retreat.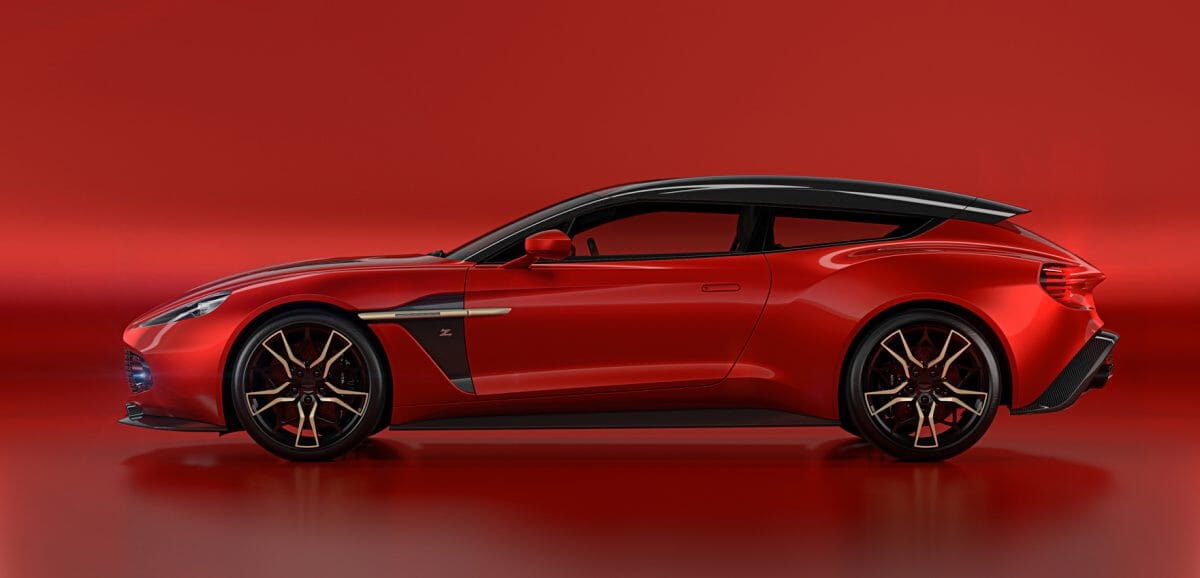 Aston Martin Vanquish Zagato Shooting Brake
Brilliantly realised by Italian coachbuilders Zagato, who have a long history of building bespoke Aston Martins, the Vanquish Shooting Brake is a limited edition - just 99 will be built - that's already been described by motoring journalists as "the world's ultimate estate car". Standout feature - apart from the frankly sensational swooping lines - is a cabin-long central roof panel in photochromic glass, darkened at the press of a button. Not exactly slow either: Aston's V12 means 60 mph comes up in 3.5 seconds.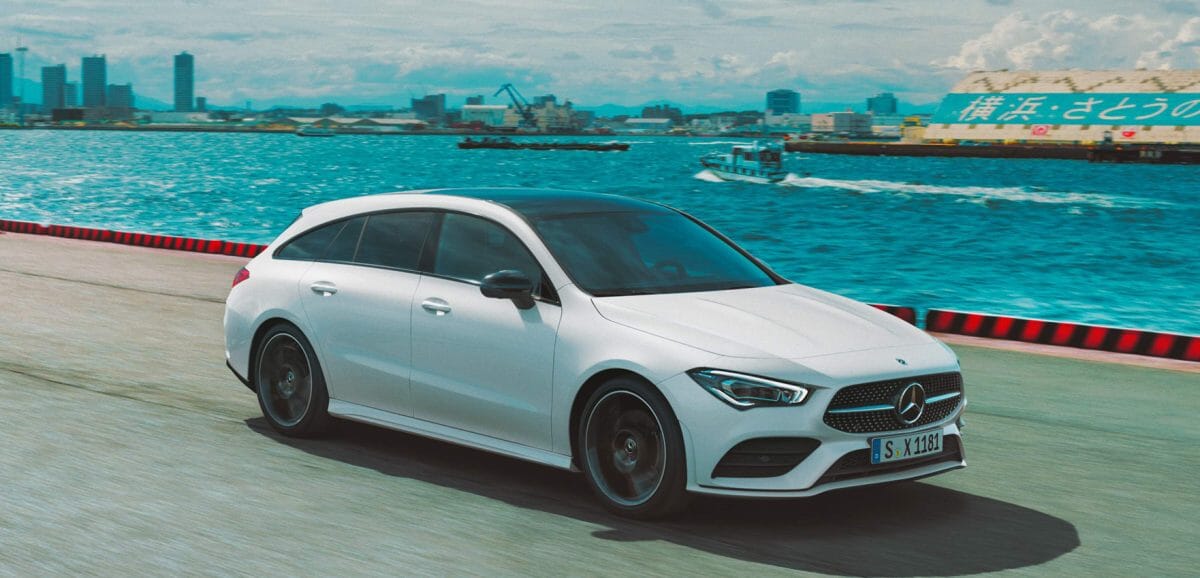 Mercedes-Benz CLA Shooting Brake
In reality more of a small estate than a shooting brake, but nomenclature hints at the compact luxury that every CLA driver enjoys. Sleek rear style looks great, but limits absolute carrying capacity, though your dog will probably approve so long as it, too, is fairly compact. More practical than saloon sibling, and to our eyes better looking too, Mercedes badge means that however long the winding driveway that leads up to your weekend retreat, you'll fit right in.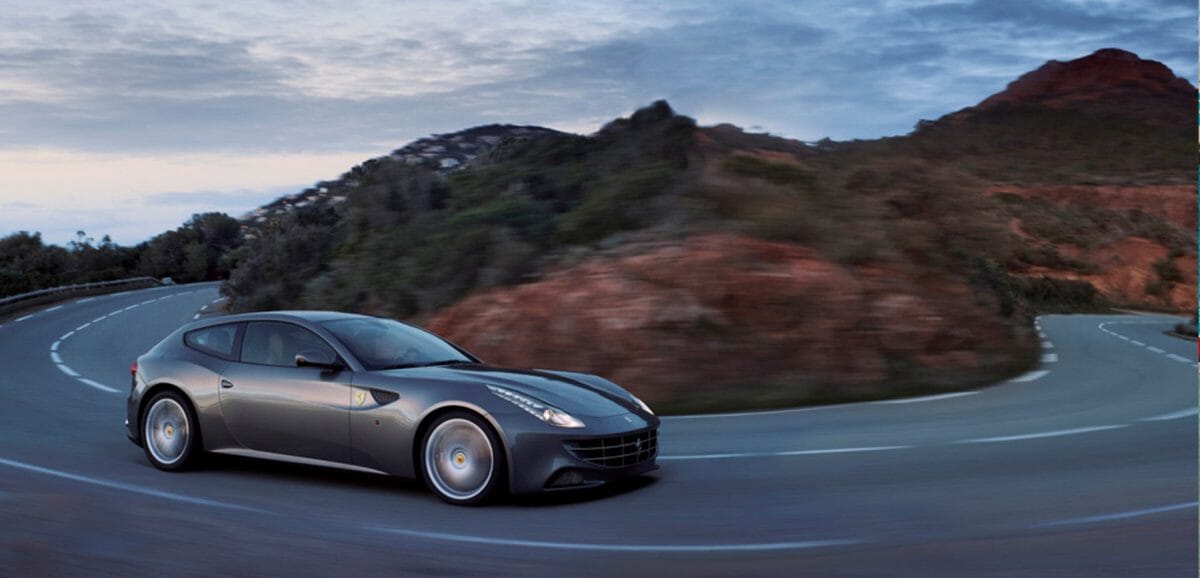 Ferrari FF
Who wouldn't want a Ferrari that's also a shooting brake? Ferrari doesn't actually use those words to describe their first four-seater estate, and just look at that Pininfarina-designed bodystyle: two doors, rakish estate rear, sybaritic luxury within. Ferrari say all four occupants will be "as comfortable as in their own lounge", just as long as that lounge features hand-stitched leathers, the famous prancing house logo and is capable - courtesy a front-mounted V12 - of 208 mph.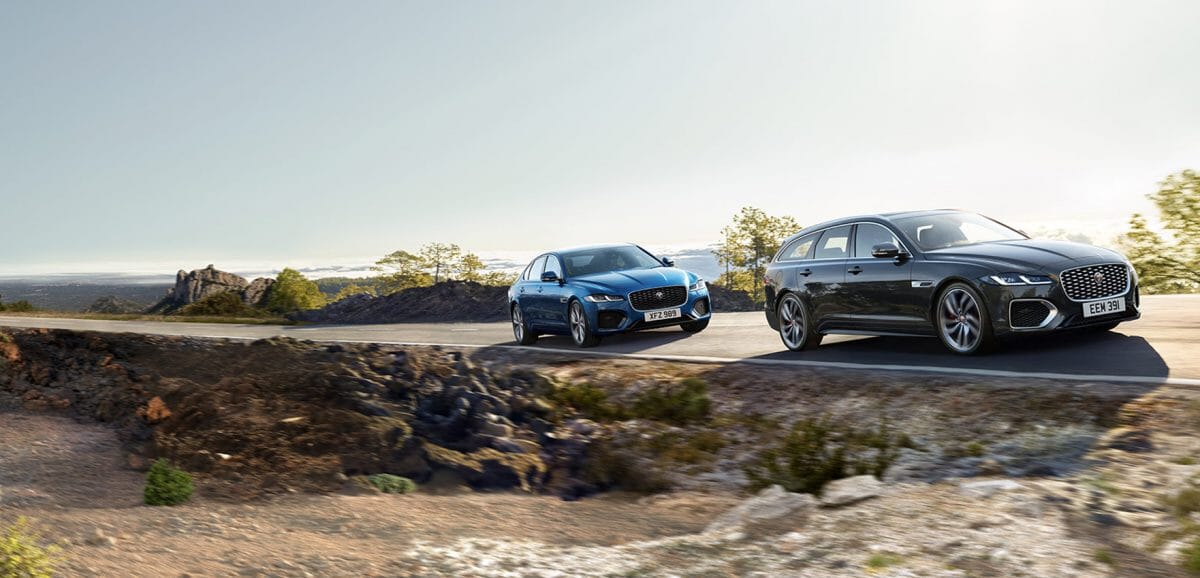 Jaguar XF Sportbrake
A shooting brake in all but the full name, the elegant Sportbrake version of Jaguar's big saloon has the requisite four-door coupé styling, and the equally requisite luxury interior of exactly the sort that you'd hope for from Jaguar and that's essential for maximum comfort on the way to those country house weekends. Four-wheel drive is available, and obviously recommended if you're headed off over the fields. Body style is a perfect fit with the heritage of the Jaguar badge.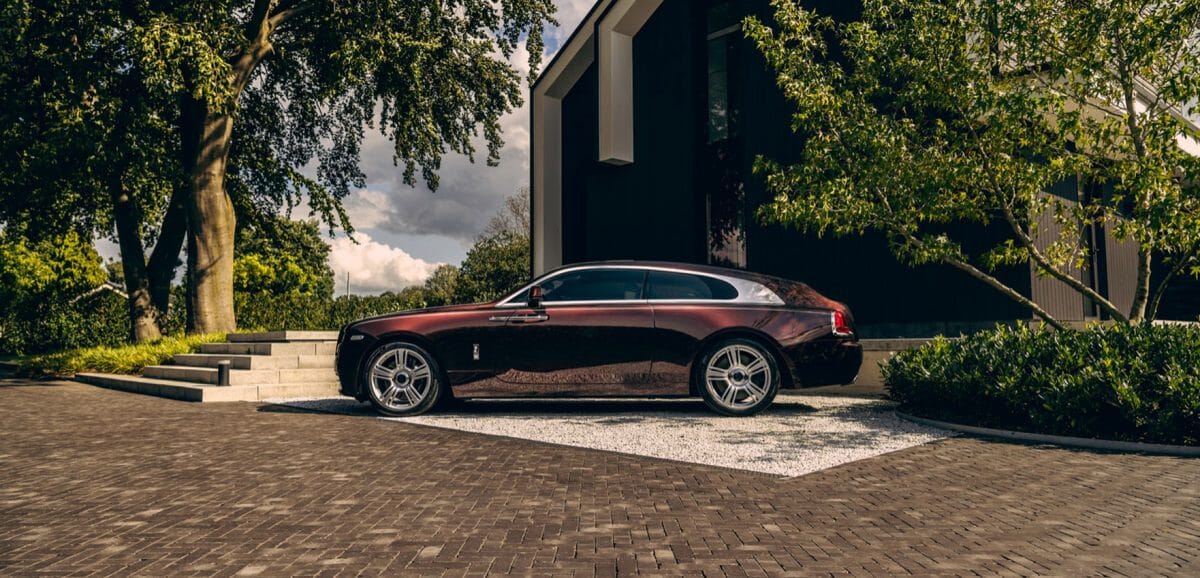 Silver Spectre Shooting Brake
Individually coachbuilt in the grand tradition of the shooting brake, and ruinously expensive, the Silver Spectre Shooting Brake is to a design by Niels van Roij Design and hand-made, over a period of seven months, by the expert artisans at Carat Duchatelet in Liège. The Silver Spectre is for those for whom the base car, the already exclusive Rolls-Royce Silver Wraith, is not nearly individual enough. Uses carbon fibre to keep weight down, will significantly lighten your wallet, too.
Get your fix of all things automotive at The Garage.
---
---