Carhartt was founded by Hamilton Carhartt in 1889 – a time of steel, smoke and locomotives. Hamilton began with just two sewing machines in a loft in Detroit and, after several failed attempts at making workwear, realised that the key to great product lay in research. So, Mr. Carhartt began to talk directly with railroad workers to find out what was needed. Under the motto: "Honest value for an honest dollar," the Carhartt overall became the item that would spark the beginning of a monumental journey. 
Carhartt is still, to this day, known for providing extremely high-quality men's workwear for great prices, but the plan has evolved since 1889. Carhartt now plays a central role in popular culture, somehow becoming the go-to label for skaters, rappers, and modern-day workers alike. The wide-reaching influence of Carhartt has been compounded by Carhartt WIP.
---
---
Carhartt WIP rolled into action around 100 years after Carhartt was founded. The off-shoot label was used to modify the classic workwear products, instilling them with a contemporary edge for a European audience which looked for more refined design that also stayed true to the roots of the original brand.
Carhartt WIP is connected to a label so deeply rooted in the tradition of durable, long-lasting clothing that's made to stand up to a beating while also offering a stylish twist. We think this positions it as one of the best places to look for a fail-safe jacket that will stand the test of time – in terms of both looks and durability. Here are the best men's jackets of the season from Carhartt WIP.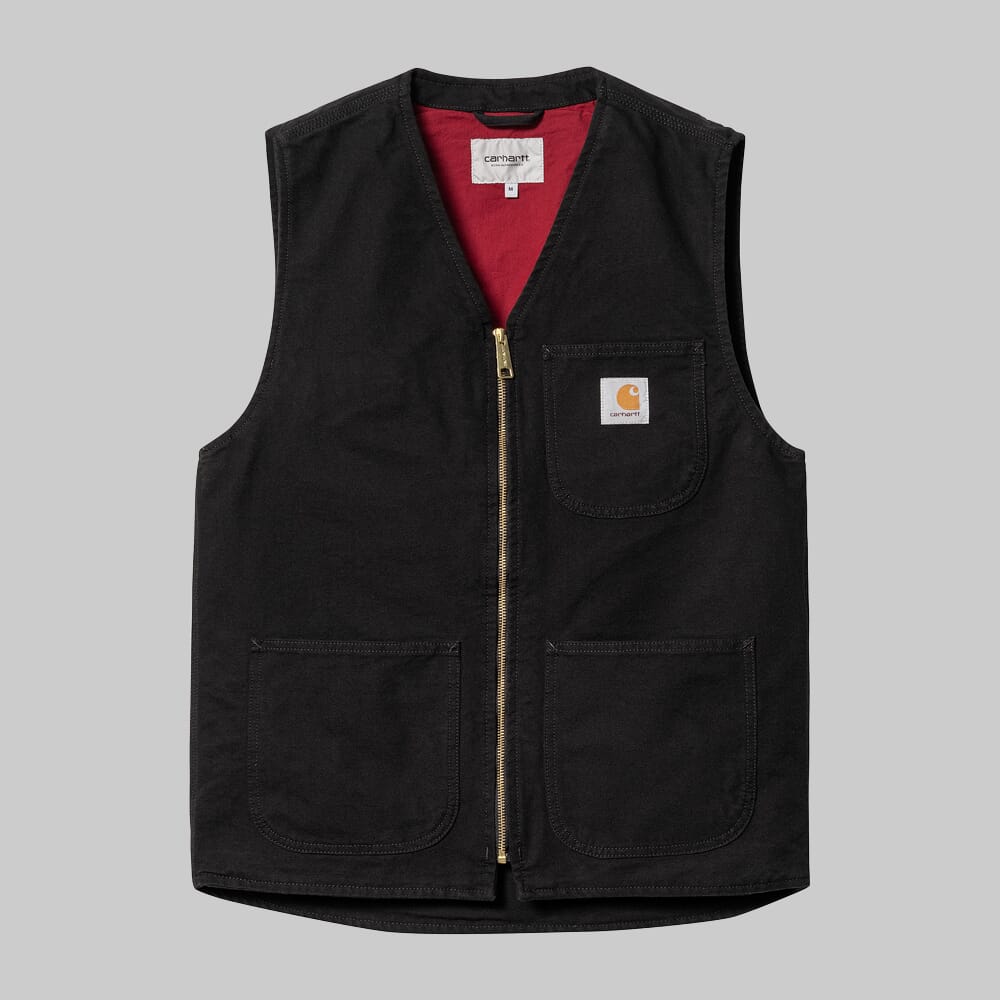 Best Carhartt WIP coats and jackets
Carhartt WIP Arbor Vest
Carhartt WIP's Arbor Vest is the ultimate transeasonal staple, a trusty layer for the tricky in-between months. It boasts hard-wearing 12 oz organic cotton Dearborn canvas construction and classic utilitarian details like multiple front pockets – perfect for storing all your bits and bobs. Choose from 8 classic hues.
Carhartt WIP Detroit Jacket
Many Carhartt garments go through several rounds of redesigns to earn the WIP tag. The Carhartt Detroit Jacket, however, is almost unchanged. This classic worker jacket is a workwear icon thanks to its heavyweight canvas construction and classic corduroy collar.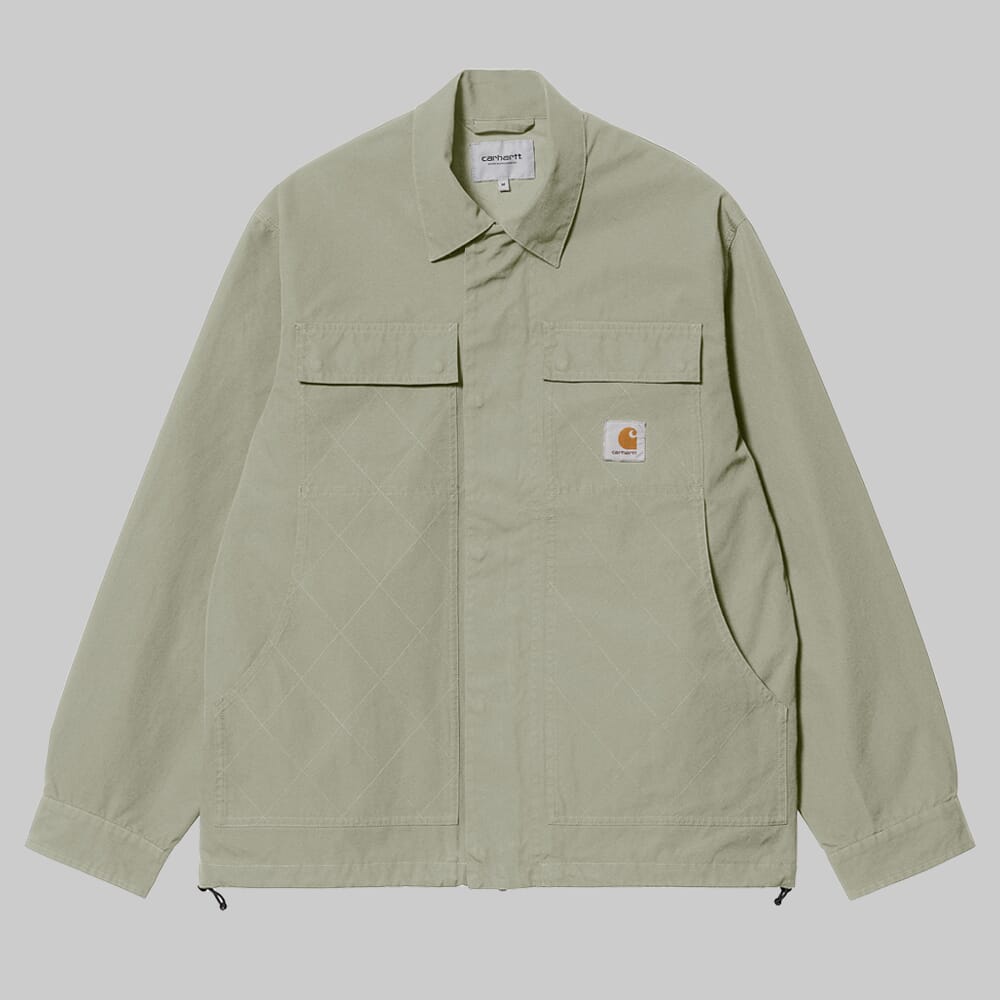 Carhartt WIP Tyler Jacket
Carhartt's Tyler jacket is a versatile workwear-inspired layer that you'll reach for time and again. Constructed from midweight cotton and lined with poplin fabric, it features an adjustable hem and cuffs, for easy adaptability, plus a hidden two-way zip and handy flap pockets. The ideal spring jacket doesn't exi–
Carhartt WIP Michigan Coat
Boasting a similar utilitarian charm to the Detroit Jacket, the Carhartt WIP Michigan Coat is an unlined men's chore coat, but features a heavyweight organic cotton canvas shell ready to fight off anything – really, anything – thrown at it. Classic detailing like a corduroy collar trim, multiple pockets and a button front closure add to the timeless workwear appeal of this jacket.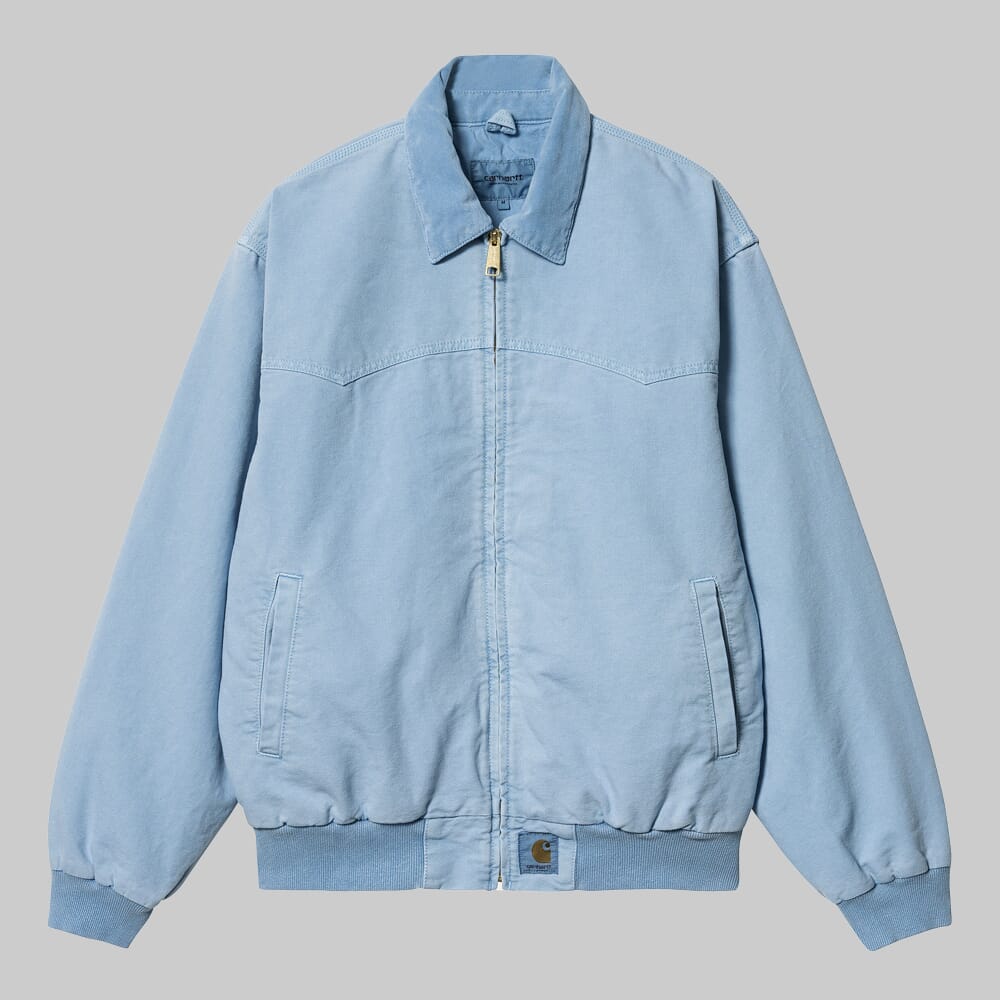 Carhartt WIP OG Santa Fe Jacket
The Harrington jacket has been a stalwart in the world of men's outerwear since it was first designed in the 1930s. This updated version from Carhartt WIP is a contemporary classic that serves as the ultimate lightweight layer. Made from Carhartt's iconic heavyweight organic Dearborn canvas, it features a loose fit for a relaxed look that will complement any casual ensemble.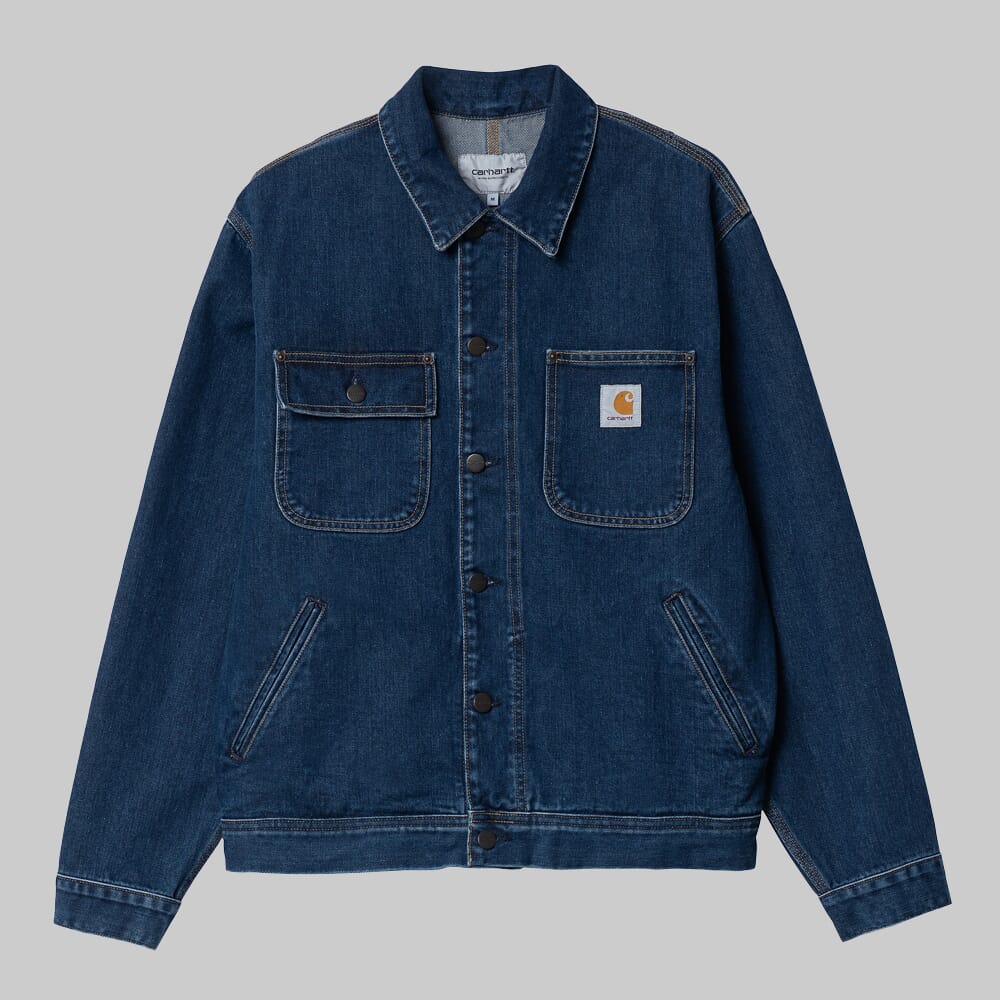 Carhartt WIP Saledo Jacket
You can never go wrong with a classic denim jacket, and this style from Carhartt WIP is right up our alley. The boxy design combines elements from both the Michigan Coat and Detroit Jacket, such as triple stitching and pocket and collar detailing, while pleats at the back accentuate the loose look. Team with baggy jeans and canvas trainers for a skatepark-approved look.
For more essential outerwear, check out our pick of the best bomber jackets for men.
---
---