The changing of the seasons always calls for a new jacket. Always. Transitionary weather inevitably requires coverage but it also requires versatility. Coverage but not too much coverage. A bit of windbreaking but not at the extent of breathability. A smart feel but still allowing for a casual all-round level of understated formality. Step forward the humble Harrington jacket. The stylish all-rounder.
The history of the Harrington jacket
Funnily enough, like a lot of cool things in this world, the men's Harrington jacket has roots in Manchester, England. Rainy, epicentre of the industrial revolution, a city centre area named cottonopolis due to the amount of cotton being processed back in the day. All very appropriate. Fertile surroundings for raincoat makers too, one of which was a little company called Baracuta. You might have heard of them.
Baracuta, owned by brothers John and Isaac Miller was a company that made raincoats for the likes of Aquascutum and Burberry. In the 1930s, Baracuta began making its own unique designs, one of which was a waist-length, lightweight, zipped up waterproof jacket launched in 1937 called the G9. The G owing to the jacket's roots as golfing attire.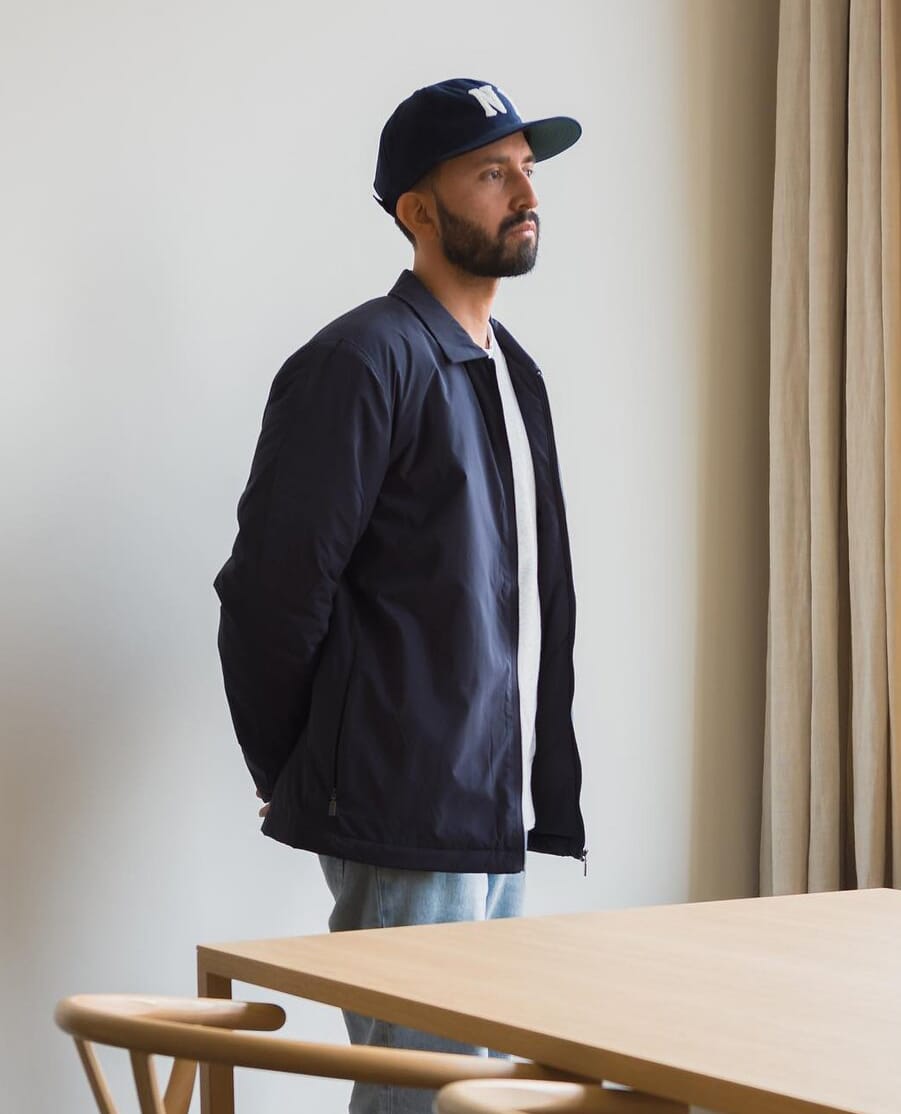 This smart jacket protected its wearer from inclement weather on the course whilst also allowing for a level of manoeuvrability. A jacket you could swing a club in. The following year, Baracuta approached Lord Lovat, the 24th Chieftain of Clan Fraser asking to use the famous Fraser tartan for the inside lining of the jacket. No doubt the golf connection helped. That then formed the basis of the jacket we still wear today.
Golf again took the G9 overseas to the states where it was quickly adopted on and off the course with the likes of Bing Crosby, Elvis, Frank Sinatra and James Dean raising the jacket's profile as a cultural staple. Steve McQueen's fondness for the jacket raised it further.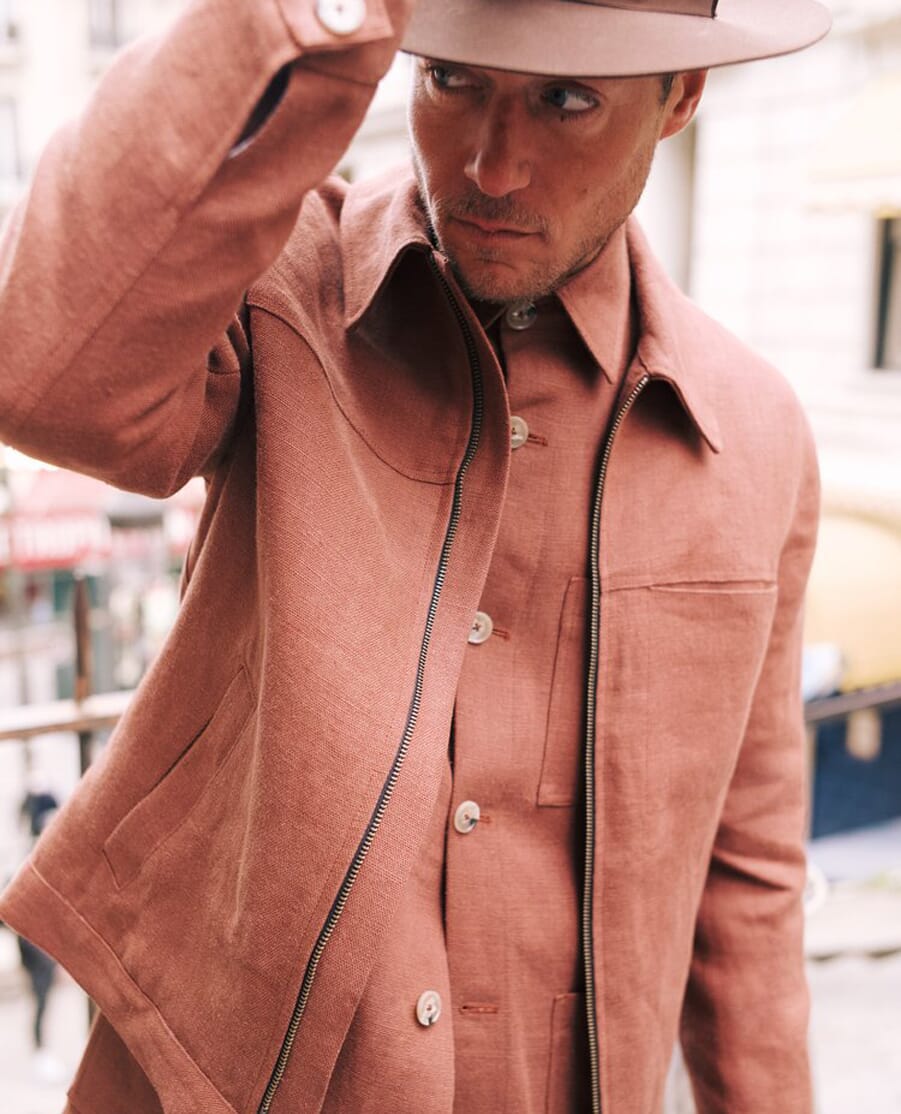 Iconic London menswear store John Simon brought the jacket back to the UK, inspired by Ivy League and early mod aesthetics and it was the shop's promotion of the jacket as the Rodney Harrington jacket (named after a character in a 60s soap opera) that made the Harrington name stick.
From there it's a case of taking your popular culture pick. Steve McQueen in The Thomas Crown Affair (1968), mods, skinheads, punks, Britpop, 00s indie, you name it. Not to mention the array of leading film stars who've worn the timeless jacket. If they're worth knowing about, they will have worn one.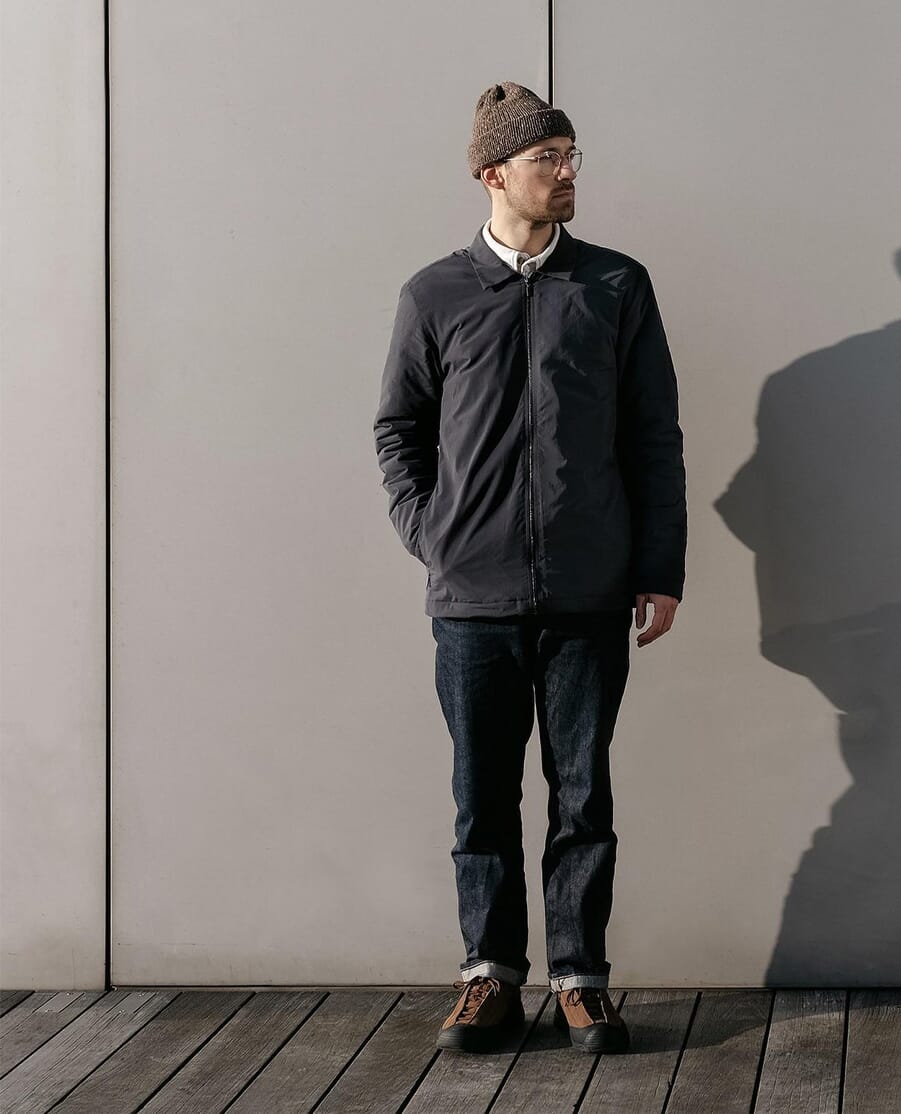 How to style a Harrington jacket
The Harrington jacket is a universal jacket. Anyone can wear one and it's the sort of jacket that will work well with almost anything you wear it with. It's light, but zipped up it can still protect from the elements. It's casual, but with a pop of the collar and owing to its roots in one of the more formally-dressed sports, it lends itself to a bit of tailoring. It's the perfect jacket for transitioning in and out of seasons.
For inspiration on styling, consider the jacket's roots. Ivy league style is all about campus prep. Think smart slacks, knitted polos and Oxford shirts in crisp cotton and a pair of loafers to finish the look off. John Simon would be proud.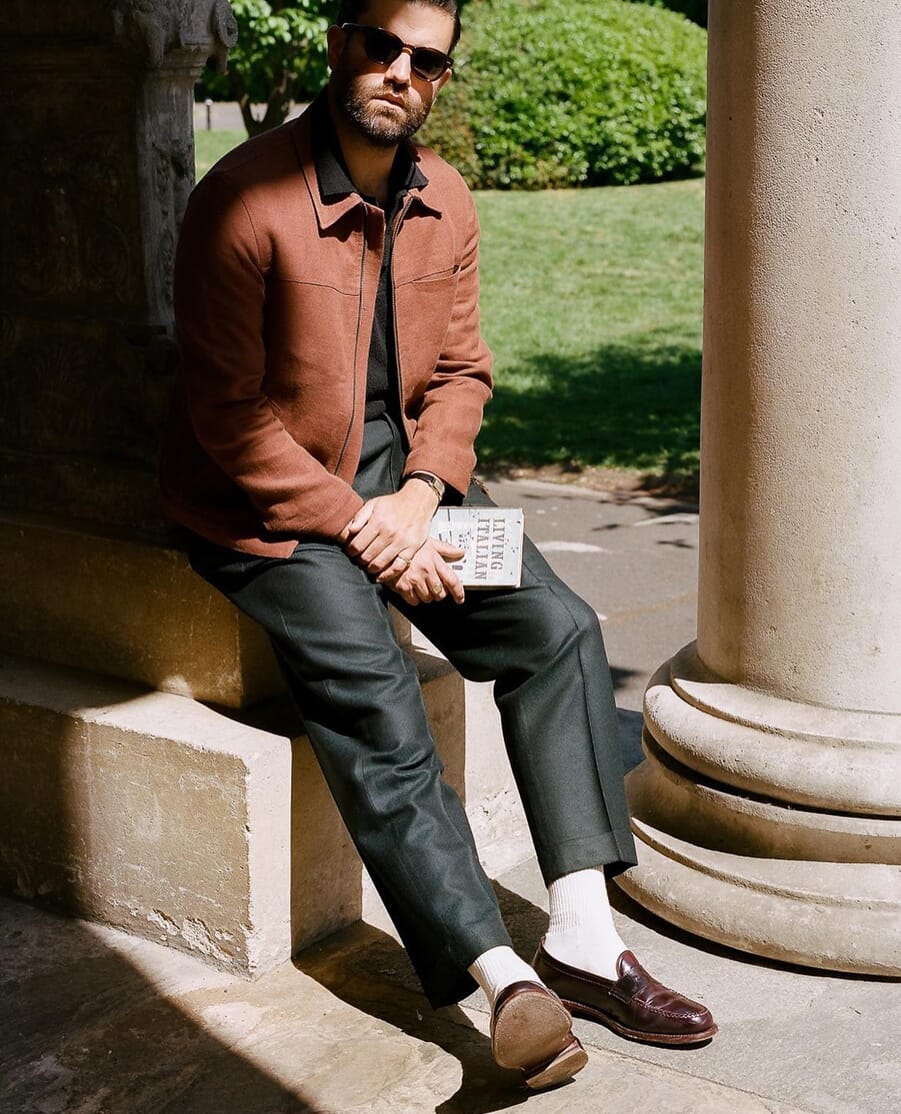 There's also the opportunity to bring the jacket to the front of an outfit, choosing one in a more stand out material or pattern, or simply wear a tame Harrington over a similar pattern or colour-minded jumper underneath. In lighter shades of tan and cream a Harrington is great for wearing over business wear, with the open zip and colour framing shirt and tie especially well.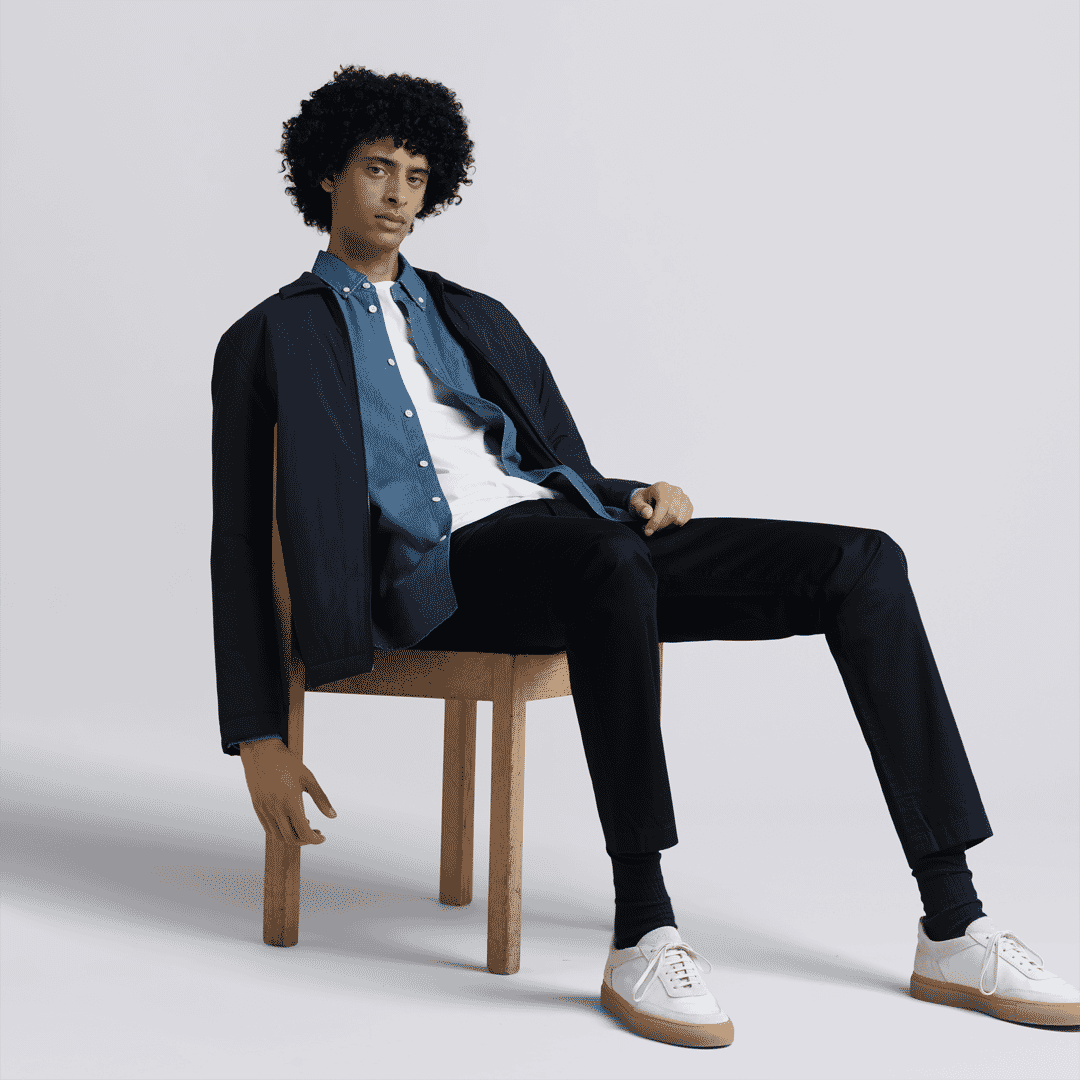 Best men's Harrington jackets in 2023
ASKET Zip Jacket
Stockholm-based brand ASKET stays true to its minimalist design philosophy, keeping things classic with this perfectly pared-back Harrington jacket that marries form and function. It's cut from a super lightweight, water-repellent fabric made from 100% recycled nylon and insulated for warmth with PrimaLoft® Silver insulation from recycled PET bottles. The perfect transeasonal layer that's as sustainable as it is stylish.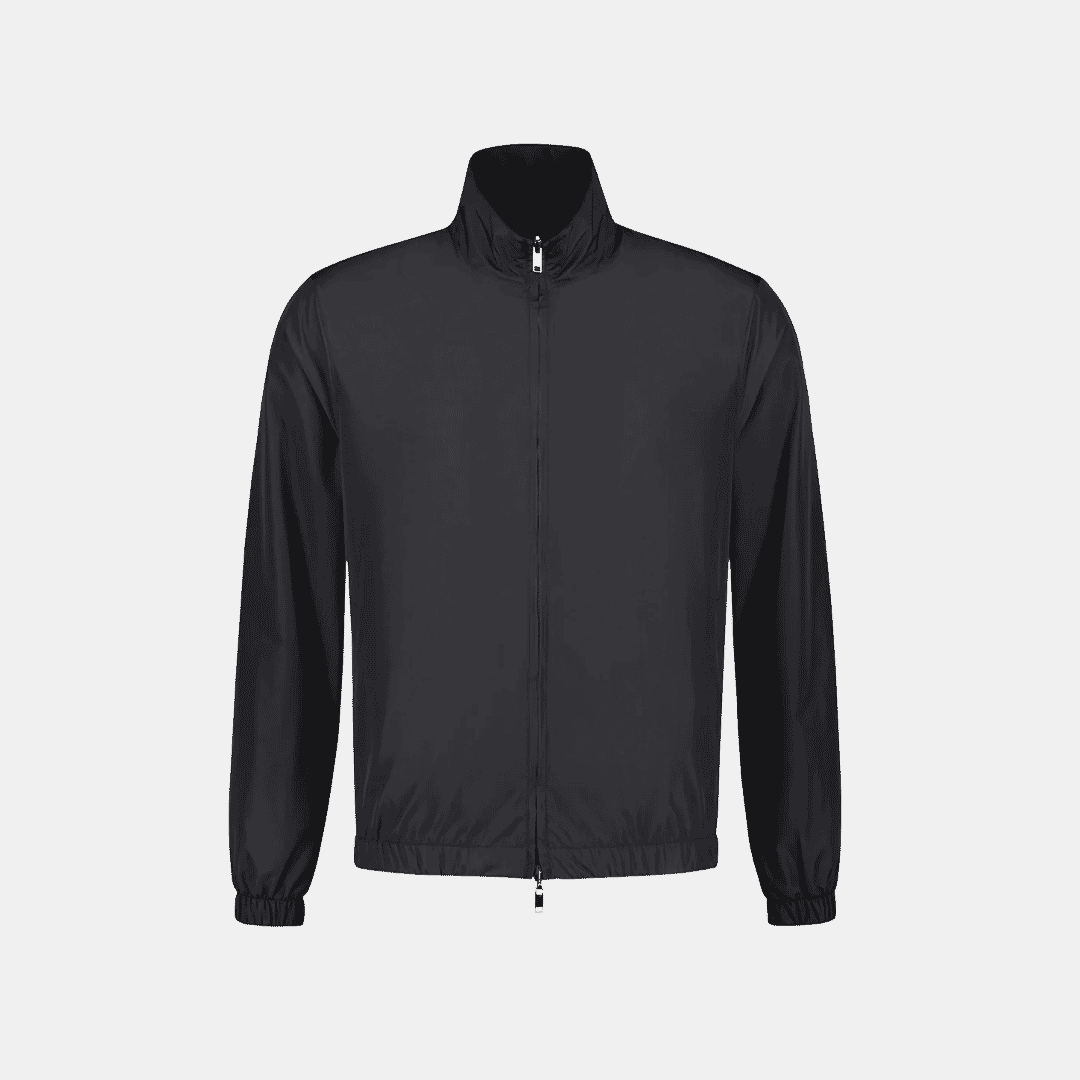 Aurélien Reversible Voyager Jacket
Aurélien's Italian-crafted Voyager style is one of the most versatile men's Harrington jackets we've come across, thanks to its reversible design that combines an extra soft contrasting jersey side with a lightweight shell alternative that's specially treated for wind and rain resistance. A sleek silhouette and minimal detailing make it an easy go-to for both work and play.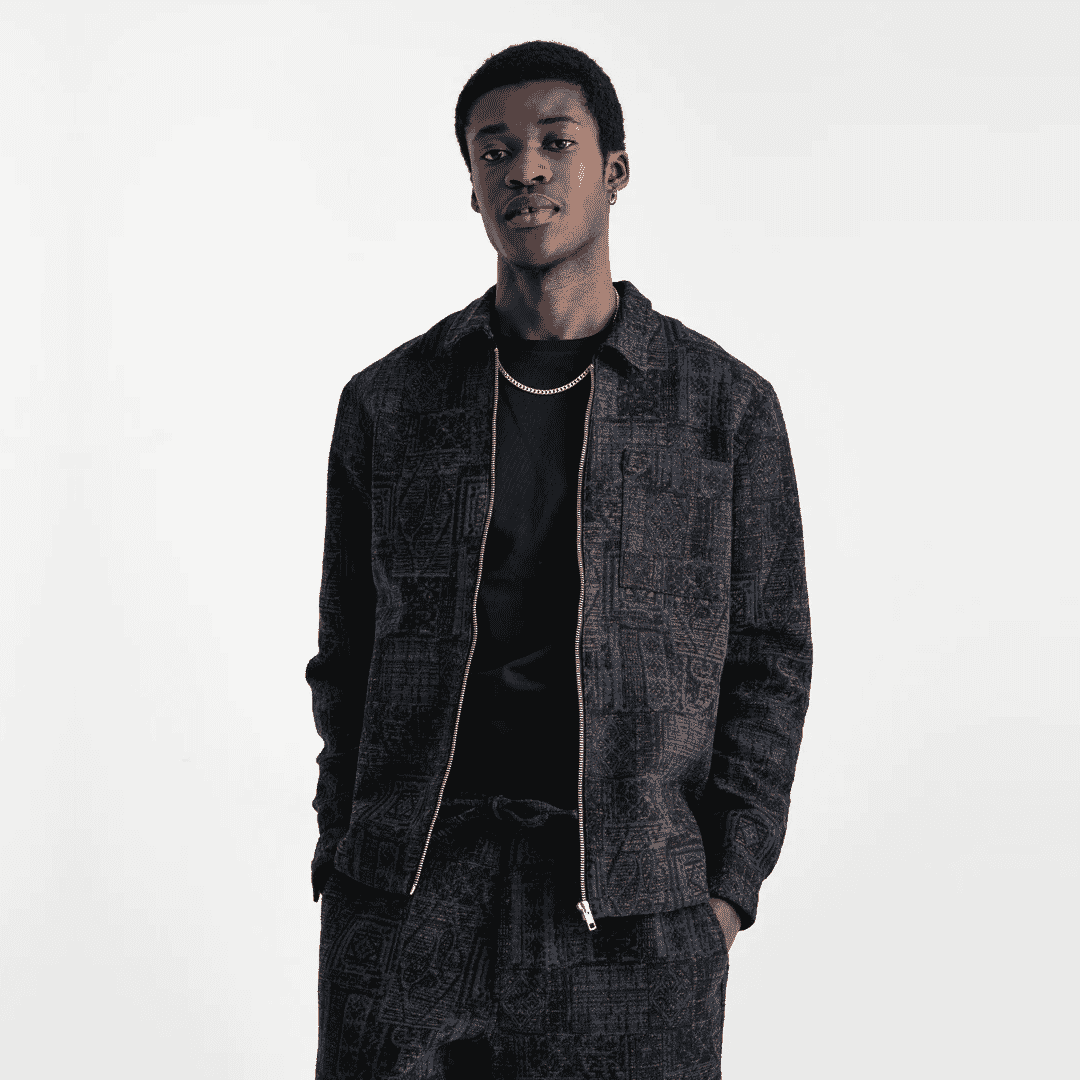 Wax London Navy Seaton Chase Jacket
If you're on the lookout for more of a statement Harrington, Wax London have the jacket for you. The brand's Chase jacket takes the hallmarks of a classic Harrington whilst adding a rock and roll Jacquard print. The cotton blend makes the jacket super soft to the touch and the brand's matching trousers mean a pretty out there two-piece awaits if you're that way inclined. No problem if not, just throw over a tee and some jeans and let the jacket speak for itself.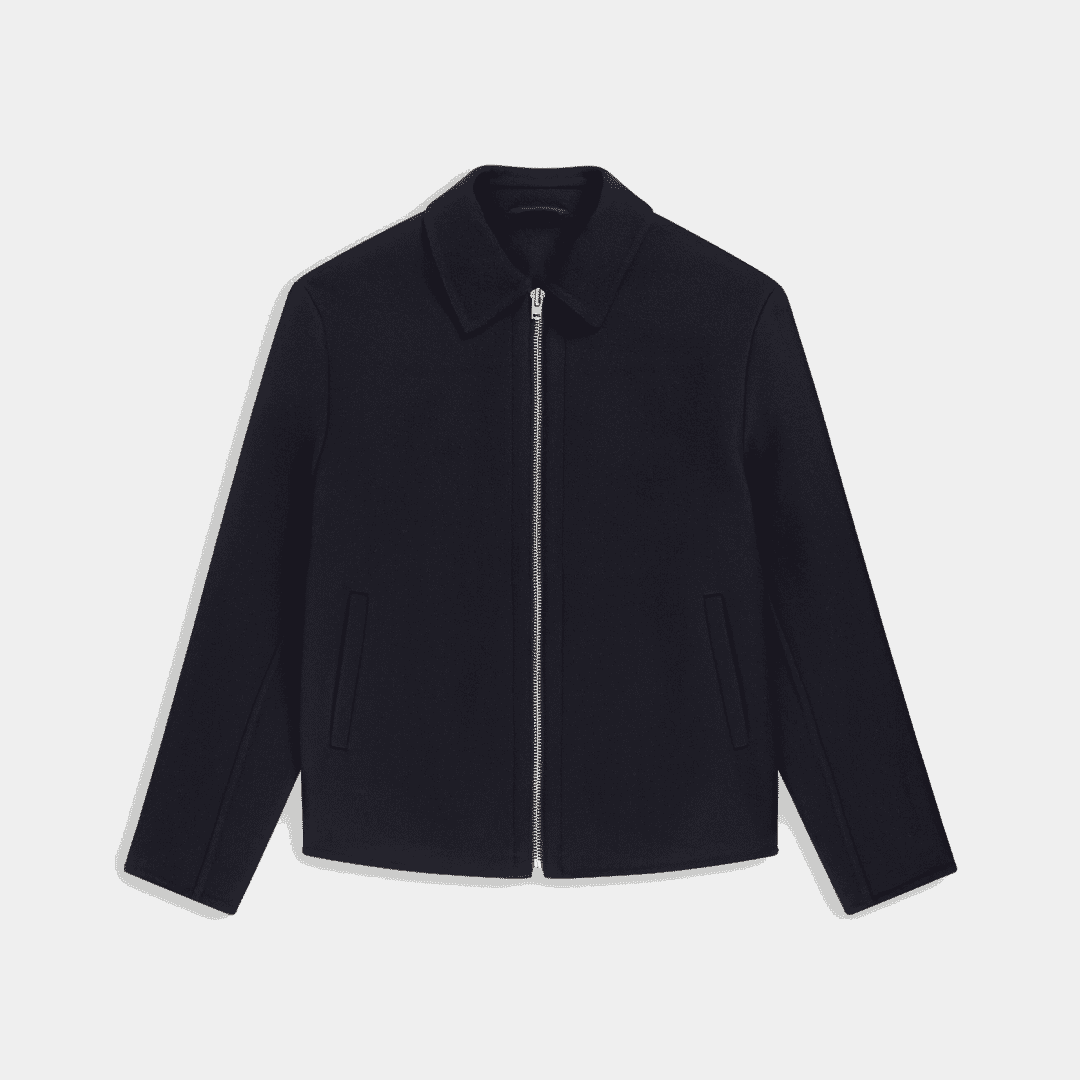 Closed Quilted Shirt Jacket
Now for something a little different. Same trademark Harrington collar, but here Closed have gone with a luxurious wool-cashmere blend instead of the more traditional cotton construction. A versatile smart-casual number, it will suit a tee and chinos down to the ground, but will also work nicely with a good shirt, tailored trousers and Derby shoes.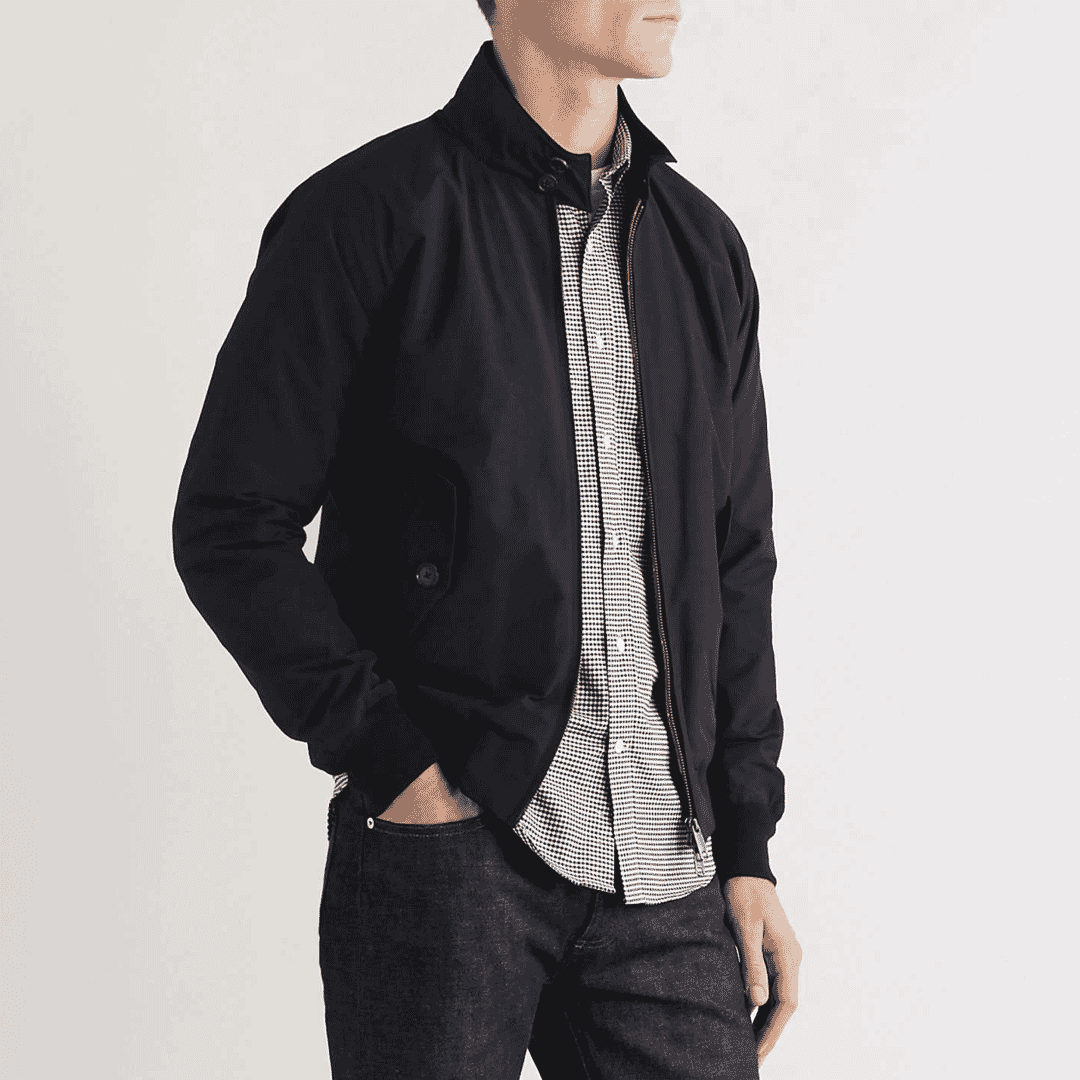 Baracuta G9 Cotton-Blend Harrington Jacket
As far as men's Harrington jackets go, Baracuta's G9 is the OG – a fail-safe classic that's been around for almost a century, and isn't set to go out of style anytime soon. The iconic style, which has been sported by everyone from Steve McQueen to Elvis is made from a water-resistant cotton-blend and lined in the brand's signature Fraser tartan. Team with a collared shirt, dark denim jeans and leather trainers for an effortless smart-casual look.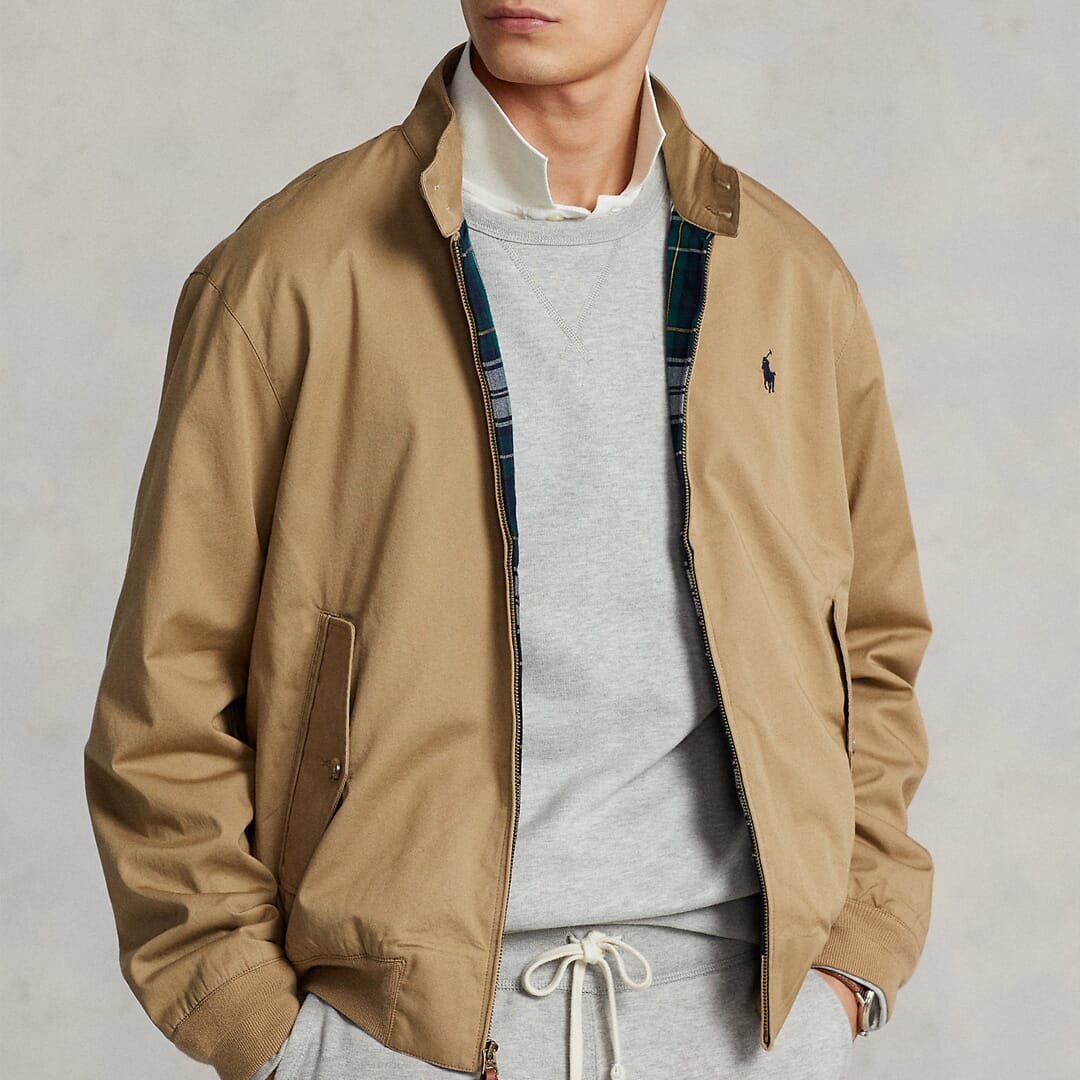 Ralph Lauren Chino Jacket
You're not going to get away with a preppy style icon without Ralph Lauren throwing in its stylish two cents in. The brand's chino jacket is the Harrington equivalent with tartan lining and two button fasten collar. Available in tan, navy and the brighter royal navy, the jacket packs rib-knit hem and cuffs with two front waisted button pockets. Wear it down with a pair of varsity style joggers or go campus prep with chinos and an Oxford shirt.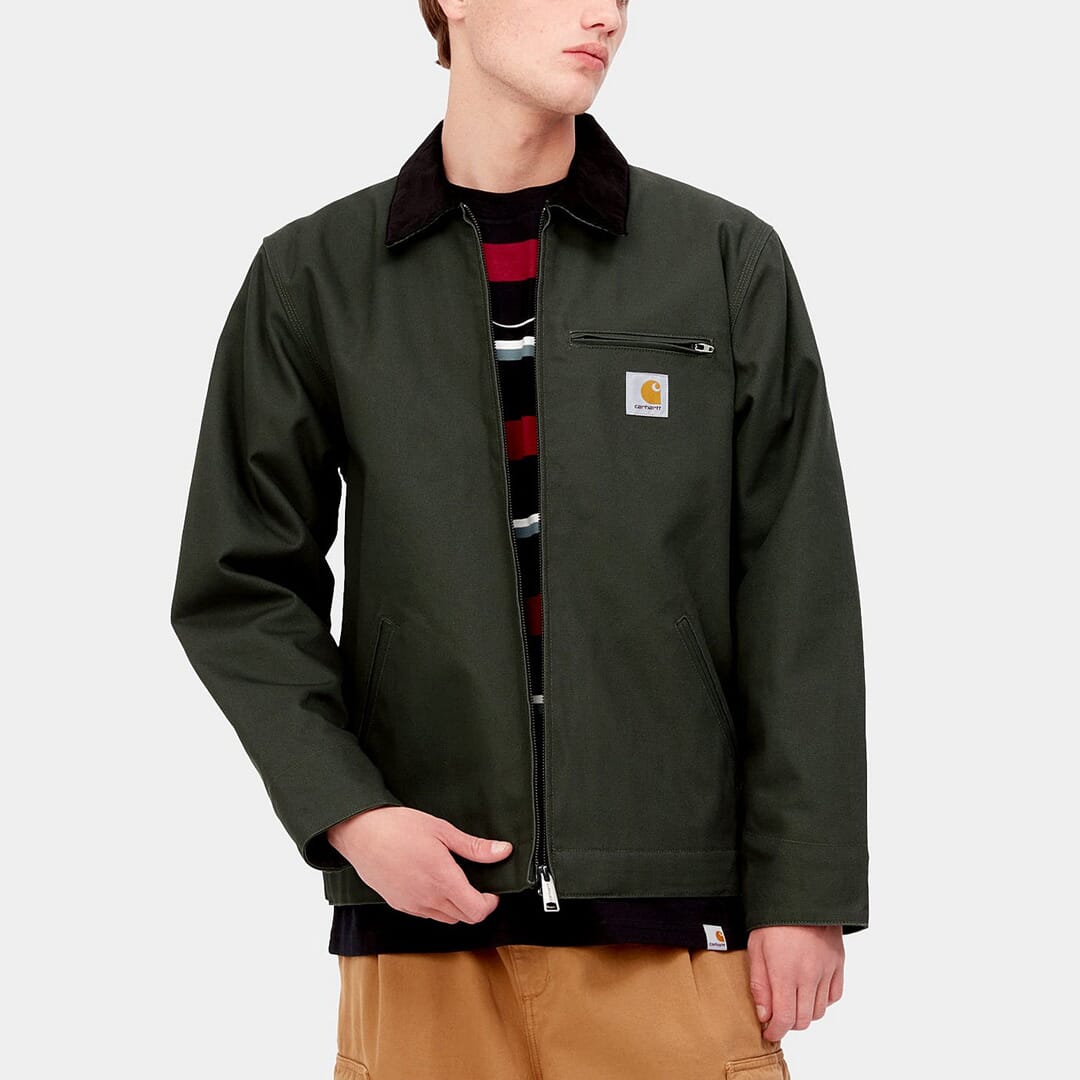 Carhartt WIP Detroit Jacket
A Harrington with a serious workwear slant. Carhartt's winter version of the Detroit jacket is a 100% cotton classic, constructed in robust 12 oz Dearborn canvas (don't even tell us about your canvas unless it's being measured in oz) and with a blanket lining for warmth. A corduroy collar also adds comfort and warmth whilst channelling classic workwear. Get it on top of a pair of heavy jeans or trousers and add a sneaker.
Discover another outerwear hero: the chore jacket.
---
---