We've been fans of Danish design studio Norm Architects for quite some time now – having featured the incredible Gjovik House and the multi-functional showroom designed in collaboration with Menu in the last few months– and now they are back with another intimate interior renovation in the heart of the Danish countryside.
The coastal home sits on a scenic North Zealand, around an hour out of Copenhagen, and it has been especially designed to embrace its primal scenery.
Designed to portray the simple beauty of the natural world, the Scandi-bohemian interior merges Japanese zen aesthetics and traditional Danish cottage charm to bring together Nordic luxury and eclectic design elements.
"The ambition to bring nature into the space comes from a wish to reclaim a connect with nature – an ambition shared by many people in today's increasingly digital and urbanised world," the architects explain. The range of materials reflect this concept, as the textures, colours and furnishings blend with the dominant presence of the ocean views.
With this in mind, the practice decided to employ a restrained colour scheme that would keep focus on the ocean waves and grassy banks visible through the ground floor's full-height windows.
Dark-stained timber, which is intended to mimic the colour of soil, has been used to craft the kitchen cabinetry and to clad the living area's central gabled wall. In some areas it has been purposefully weathered to reflect the "wild character" of the outdoors.
The Seaside Abode is a masterpiece in relaxation and luxury, or as Norm explain it, "the house gives you the feeling of being in the middle of nature while inside the house."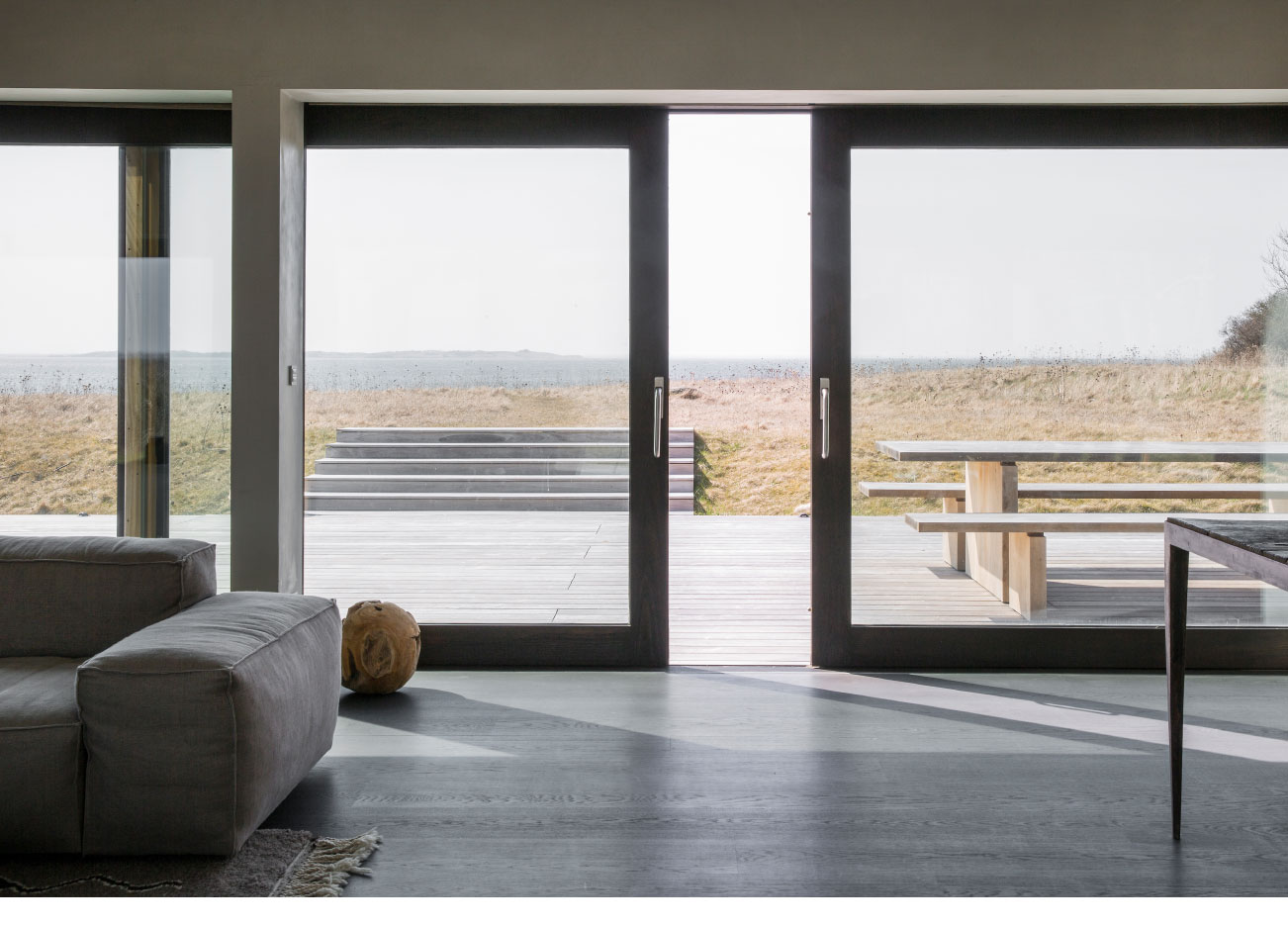 Discover more interior design inspiration on the Norm Architects website.
If you're in the mood for more of the world's finest architecture, then check out Villa Waalre; a pared-back concrete home in the heart of a Dutch forest.