In picturing a white Christmas, we often forget that the coldest days usually arrive after the holiday. The dark mornings and evenings of cold January are lit only by the afterglow of a memorable festive period. We suggest supplementing this afterglow with a new set of winter accessories, too. A new scarf, hat and pair of gloves will keep the important bits cosy and positive over the least enjoyable period of the year. With the help of Mujjo, Cafe Leather Supply, Unrecorded and Holzweiler, we have rounded up our essential men's scarves, the best winter gloves and warmest woollen hats.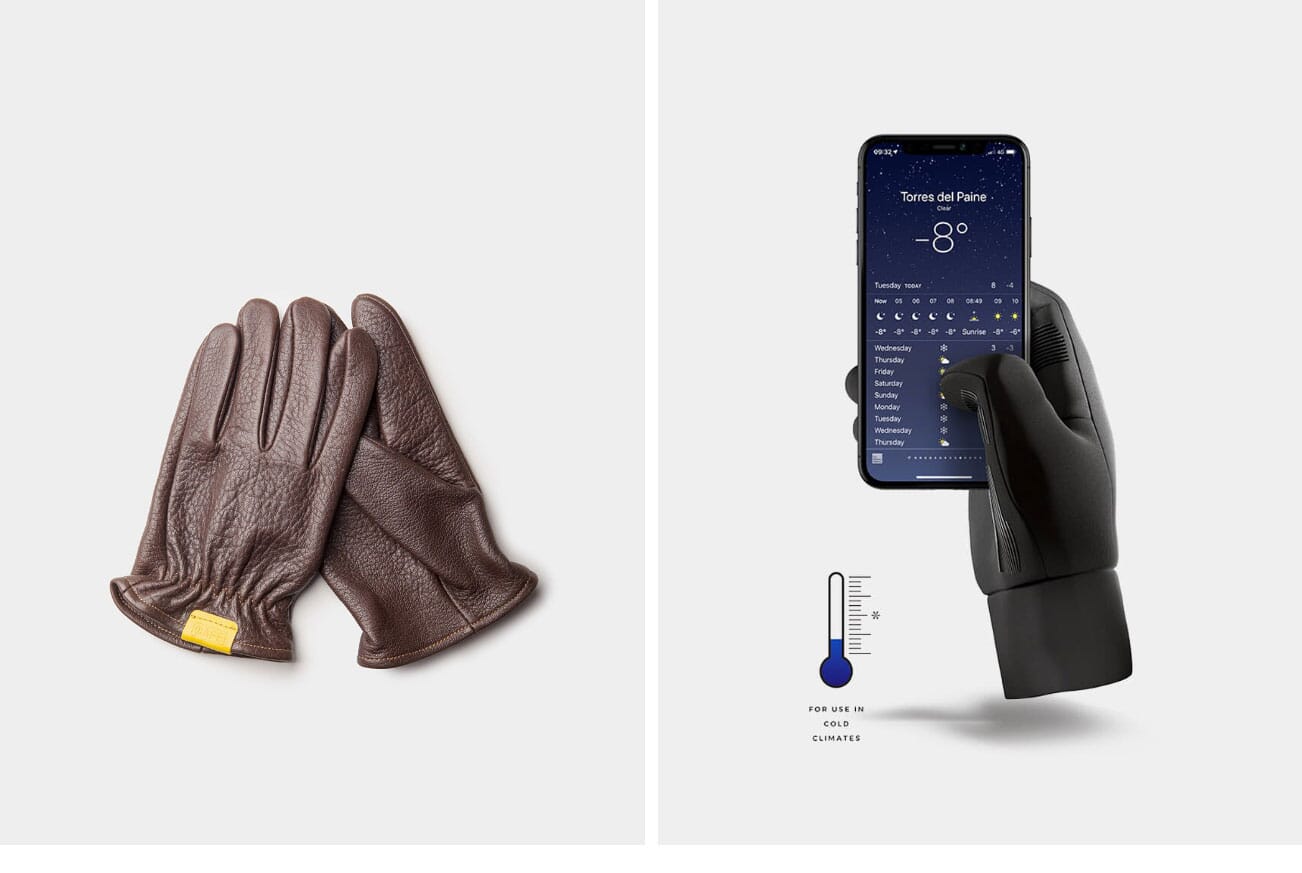 Winter gloves
Cafe Leather Supply Black Coffee Leather Rascal Gloves
Taking a more classic approach to winter gloves, Cafe Leather Supply's Rascal Gloves prove that men's leather gloves are here to stay. Made for heavy, everyday use, these gloves will age and develop a beautiful patina to make each pair unique to its owner. Leather gloves are an easy option when it comes to styling: wear them in tandem with a woollen overcoat or a down jacket, they'll look great either way.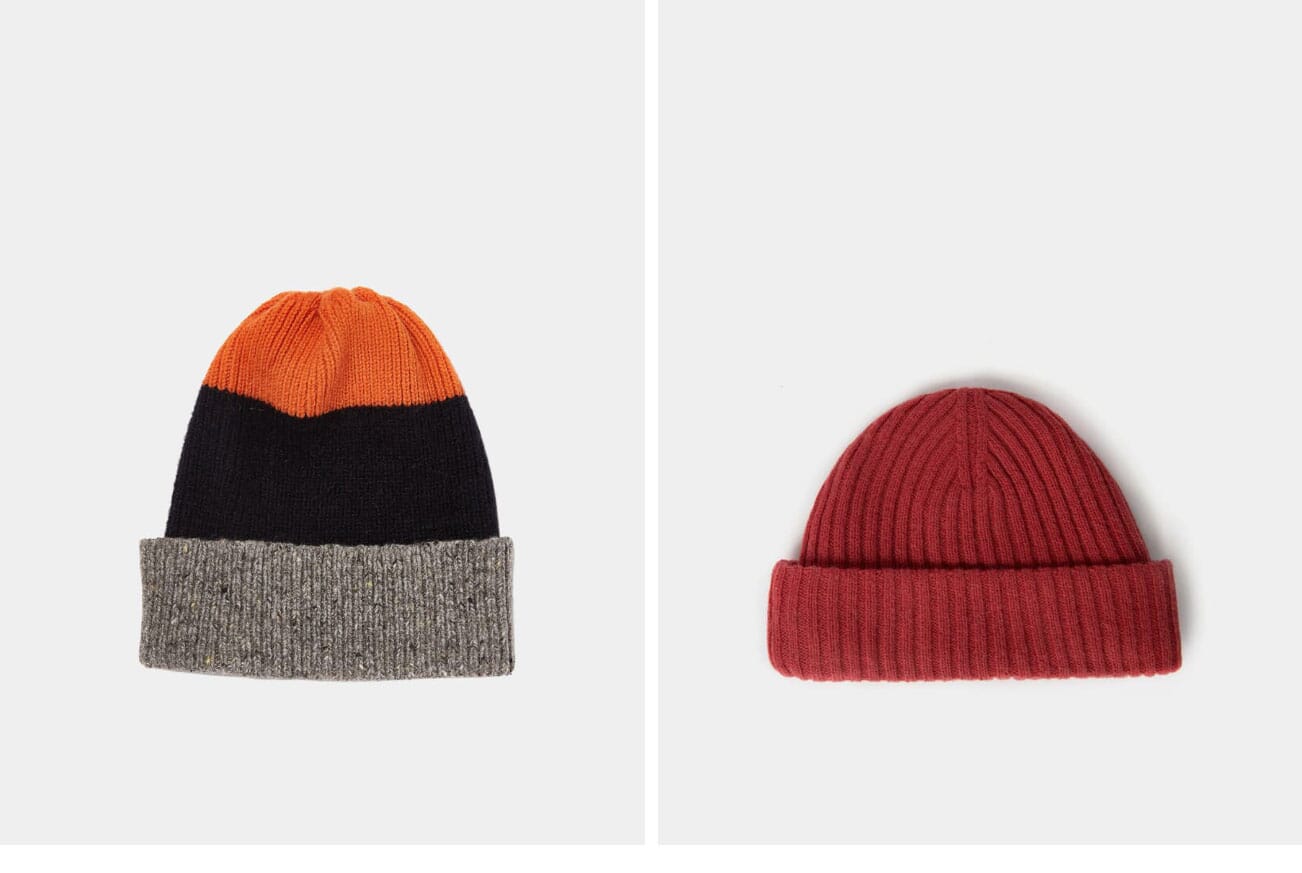 Men's winter hats
Unrecorded Red Beanie
Unrecorded places an onus on materials and craftsmanship by completely bypassing the branding route. With as few details as possible, Unrecorded presents a collection of wardrobe essentials across the board. The Red Beanie has been a permanent fixture of our winter so far, the extra-fine merino wool construction provides lightweight warmth and promises to keep its shape over time – a hurdle that many wool beanies fail to jump.
The best scarves for winter
Holzweiler Lysing Aster Check Scarf
Oslo-based label Holzweiler has made a name for itself in recent seasons for its clothing line which blends luxury with sportswear and streetwear influences. What many don't know is that the brand began life with a collection of scarves. With 8 years of experience in making some of Scandinavia's most coveted scarves, Holzweiler is a solid bet this winter. The Lysing Aster Check Scarf is a tartan scarf made in Italy from a soft alpaca blend.
Unrecorded Burgundy Wool Scarf
Woven from some of the world's finest lambswool, Unrecorded's Burgundy Wool Scarf is such a pleasure to wear that you may find it fairly difficult to take off. We absolutely love the deep burgundy hue of the Italian lambswool – pair it with grey for a guaranteed winter win.