The space between the hem of a pair of trousers and the shoe is one that has always fascinated us. That ankle zone, despite just being a seemingly innocent area of no sartorial interest is anything but. Not only is it a sock exhibition space, but it's also crucial in showing of your shoes. Too much loose fabric around there and you're in danger of getting papped for Jeans & Sheux.
A cuffed jean is the equivalent of putting the term attention to detail on your CV and actually meaning it. Say no to excess fabric and overlooked shoes, say yes to cuffed jeans. Here's how to cuff jeans and which jeans to try it out on.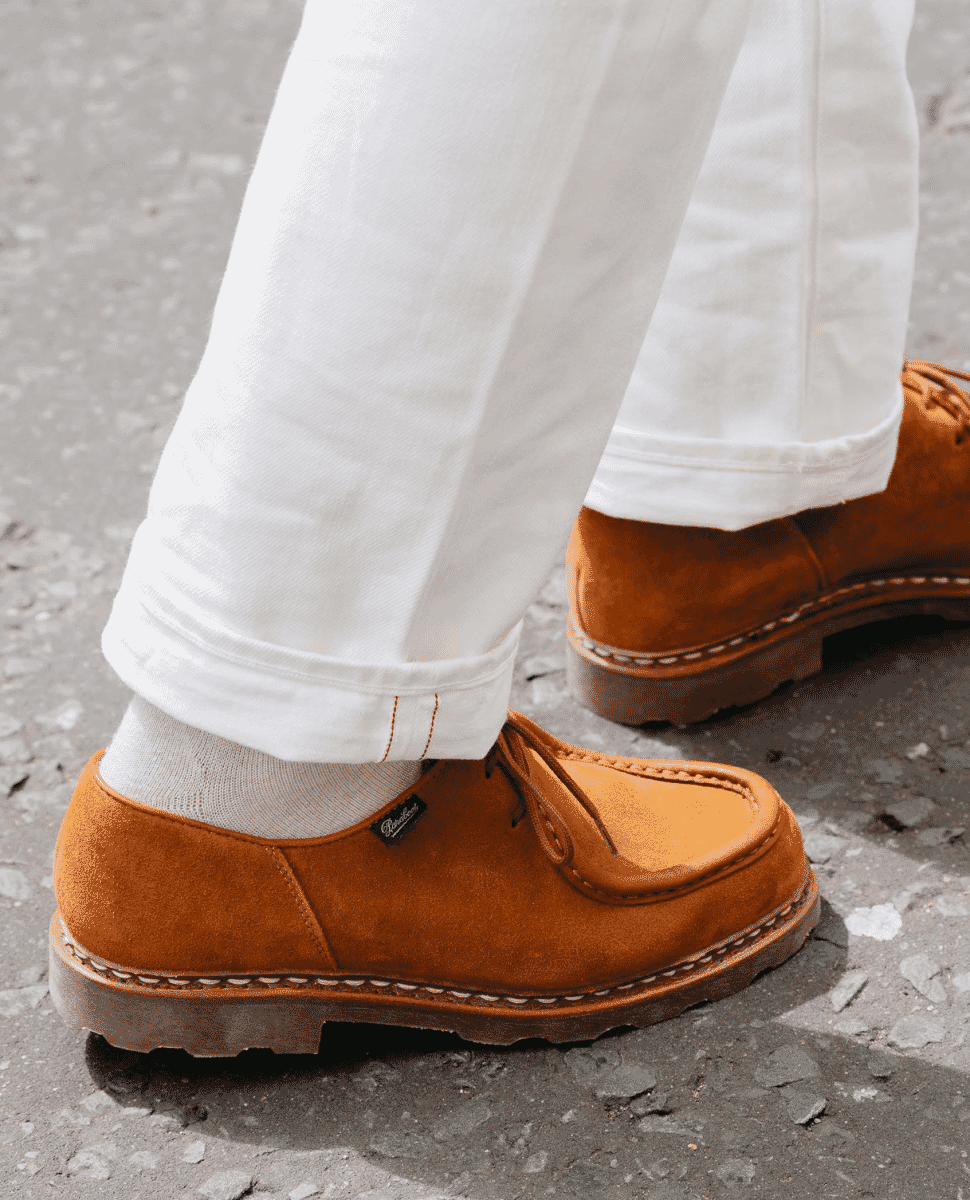 Techniques for cuffing jeans
The single cuff
This technique does exactly what it says on the tin. Fold the hem of your jeans outwards once for a cuff of about four to five centimetres. When cuffing, always use your thumb inside the folded space to even out any creases. The cuff should sit on top of the shoe (stacked) or slightly above.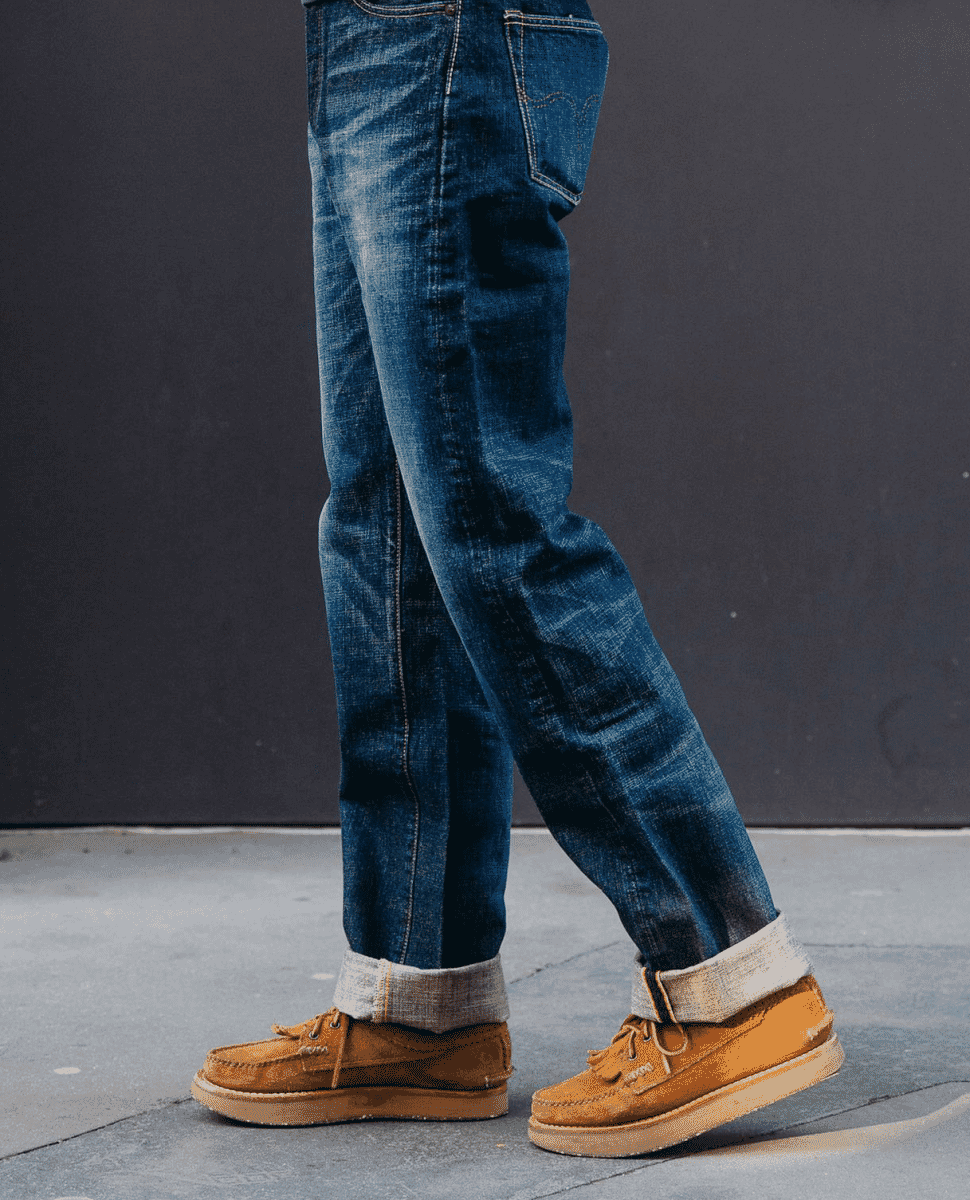 The double cuff
Similar to the single cuff albeit with a double fold. A double cuff provides a welcome contrast to the rest of the jean and works better with slimmer styles. This technique is also handy for taking out the unwanted length from a pair of jeans.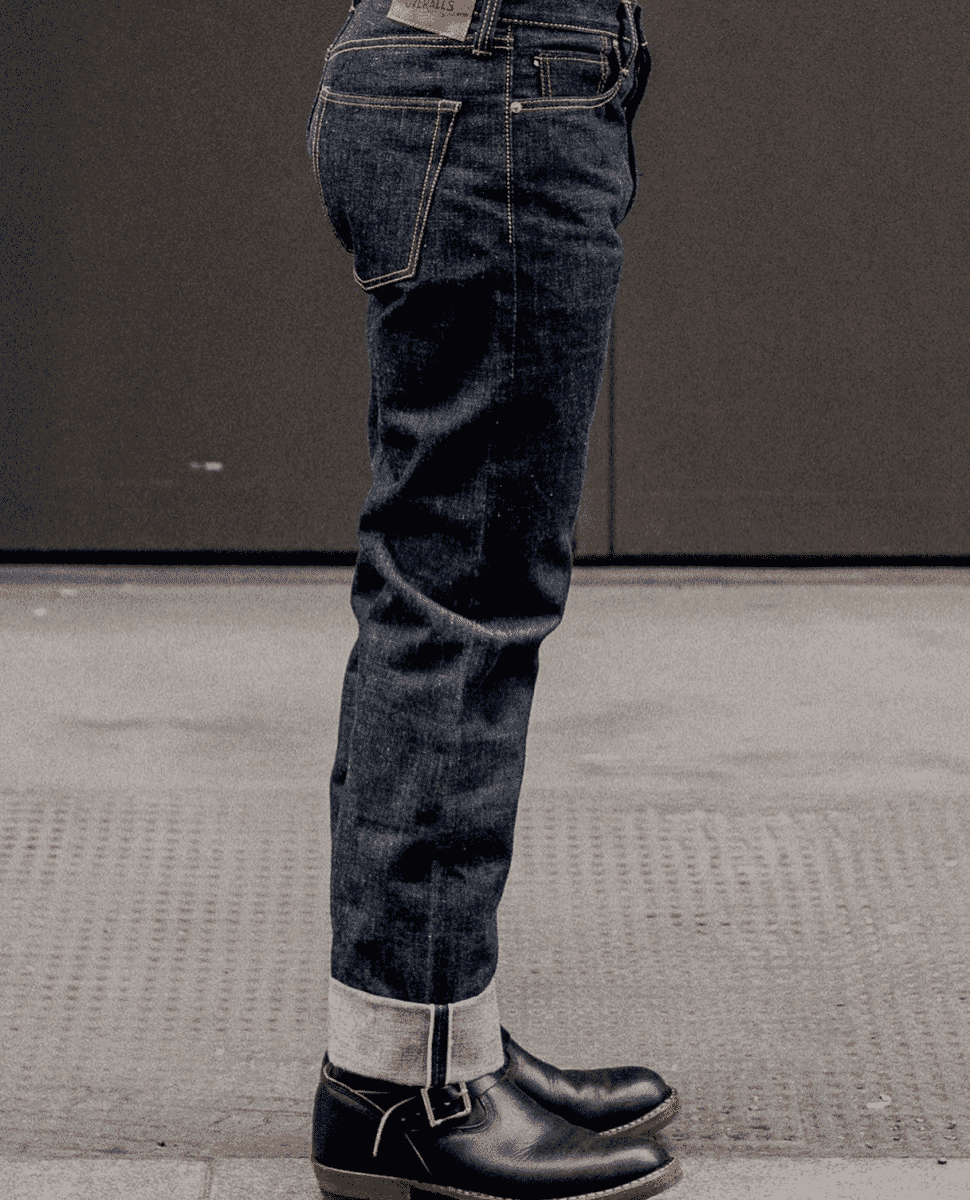 The mega cuff
Readers of Japanese magazine Clutch will be familiar with this style which is often associated with the rockabilly subculture. A mega cuff as its name suggests is a single, larger cuff that is usually ten centimetres or above. It's a brave move that lends itself to taller legs and boots.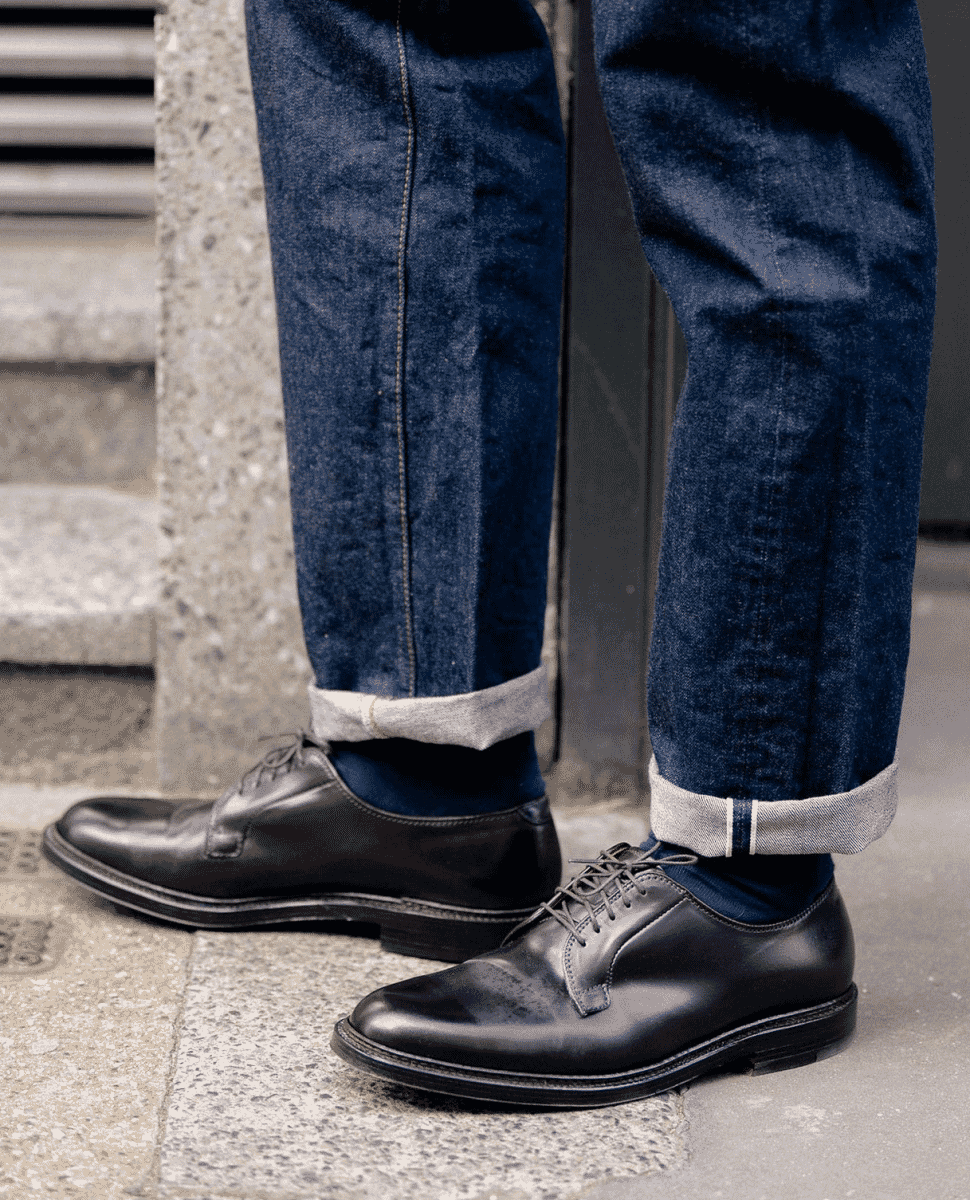 The Japanese cuff
The so-called Japanese cuff or 'Tokyo turnup' as it's called in some circles requires a cuff of about ten centimetres, with another single cuff on top of that. The original hem sewing at the bottom of the jean will show on top of a cuff roughly four to five centimetres.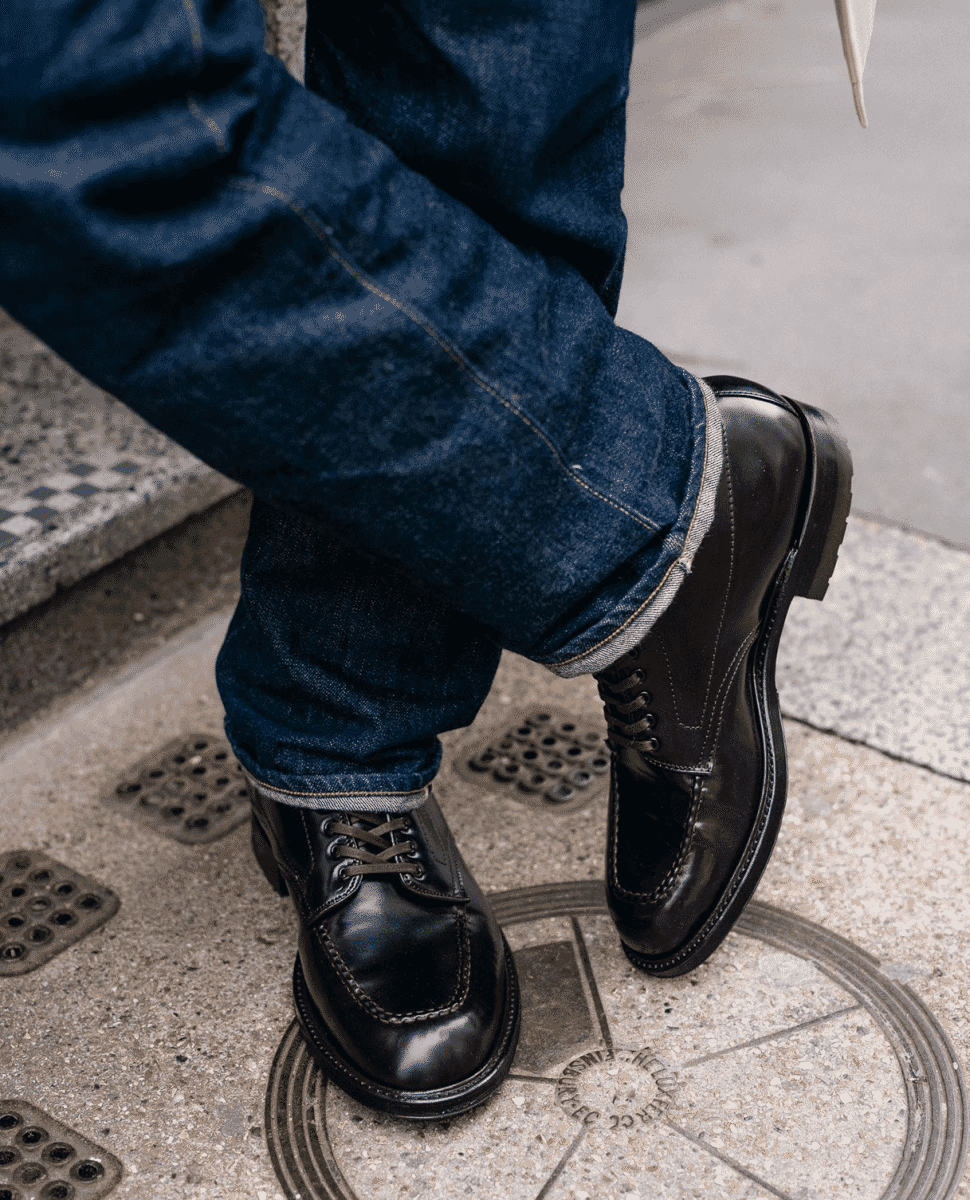 The loose cuff
A loosely rolled cuff once or twice usually further up the leg towards the calf. Imagine the sort of cuff you'd quickly turn up on the beach before paddling in the sea.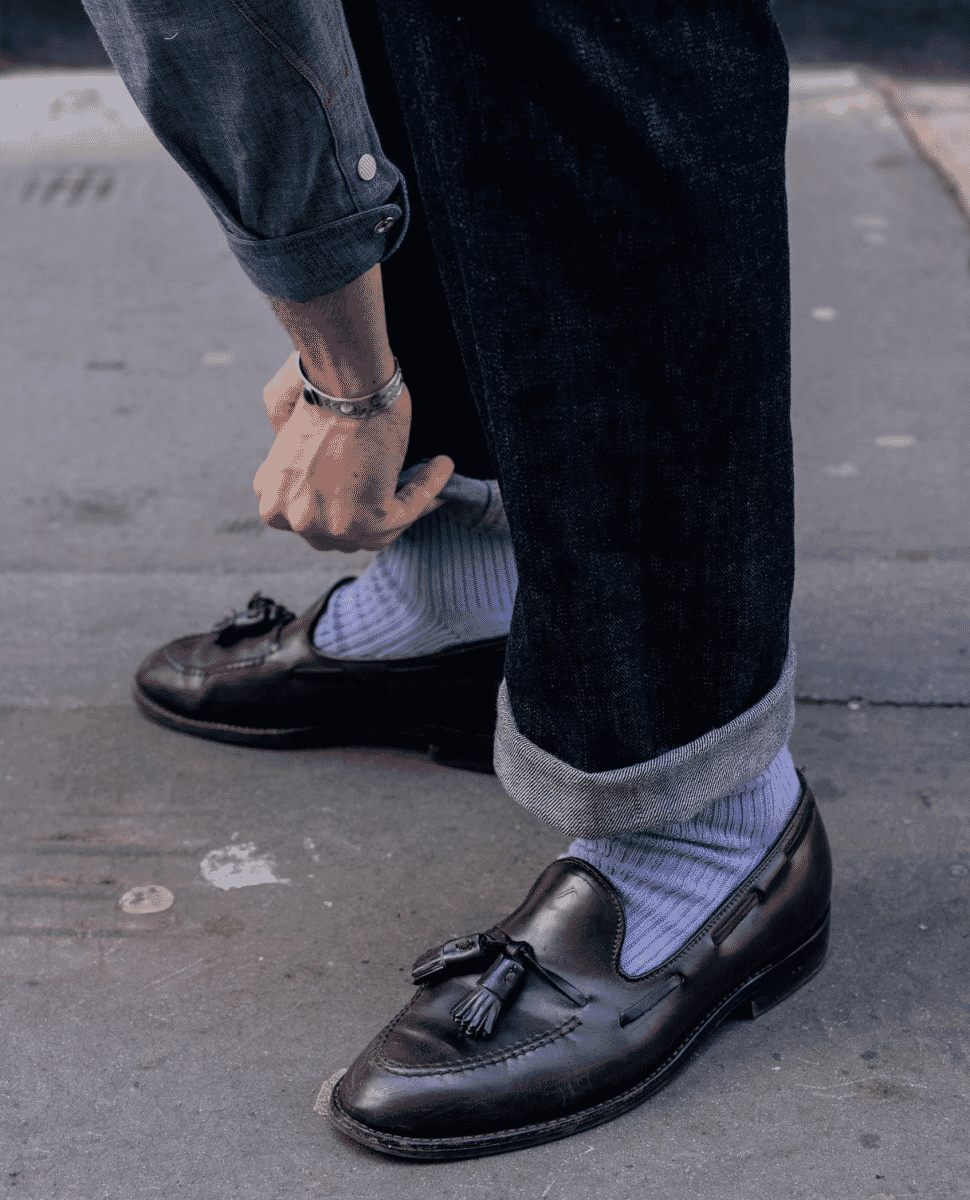 The pin roll cuff
This technique, as well as shortening a pair of jeans, actively tapers them. Fold the inseam of the jeans to the back of the leg and then fold a single or double cuff. This technique works best for slim or tapered styles.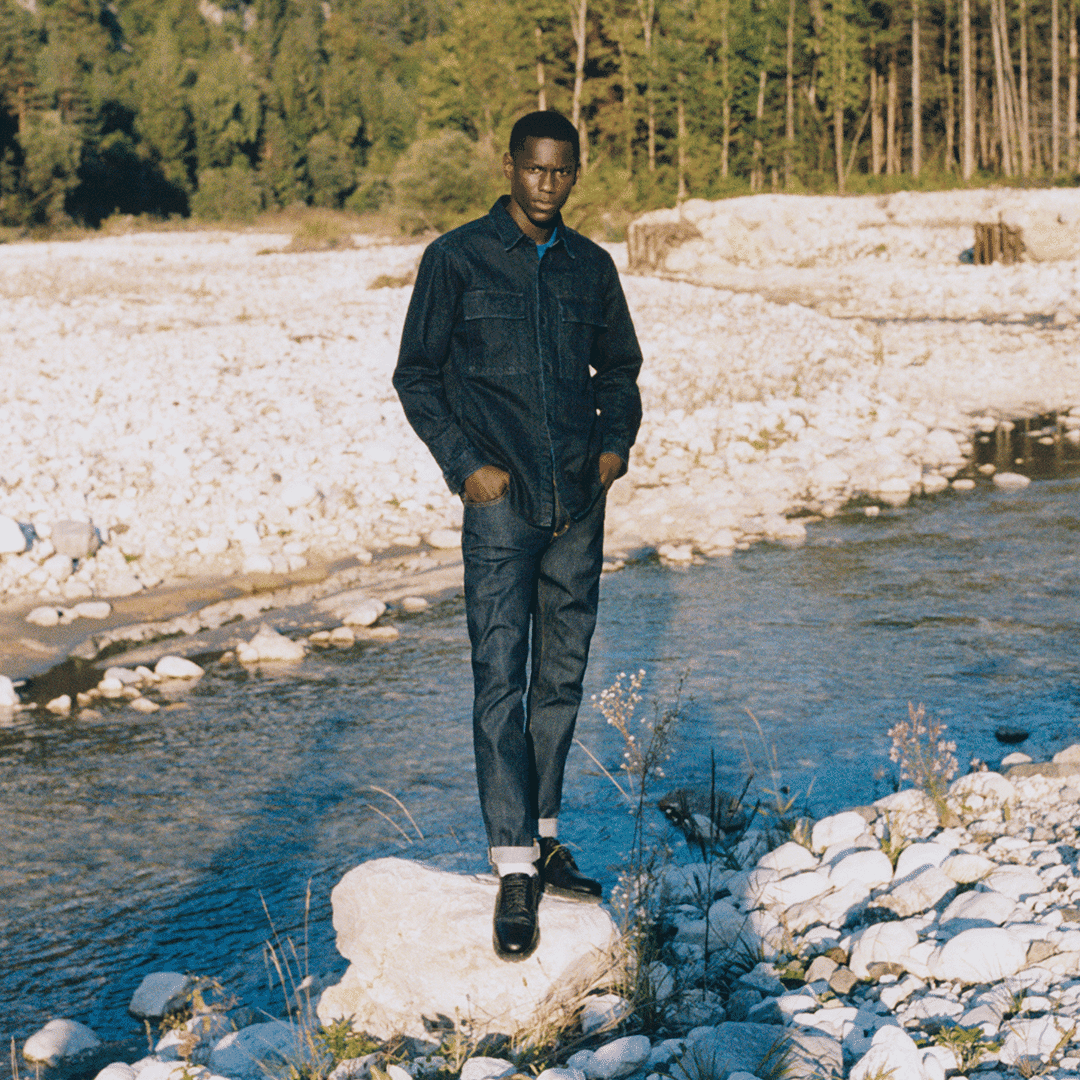 Best jeans to cuff
Closed Unity Slim Jeans
Closed can do no wrong when it comes to jeans. The German denim label offers a huge array of cuts, fades and fits, but we're eyeing up the iconic Unity Slim style. Crafted from strong and compact selvedge denim, they feature a hint of light stretch for comfort and ease-of-movement. With their raw denim look and special selvedge detailing, they're a denim die-hard's dream.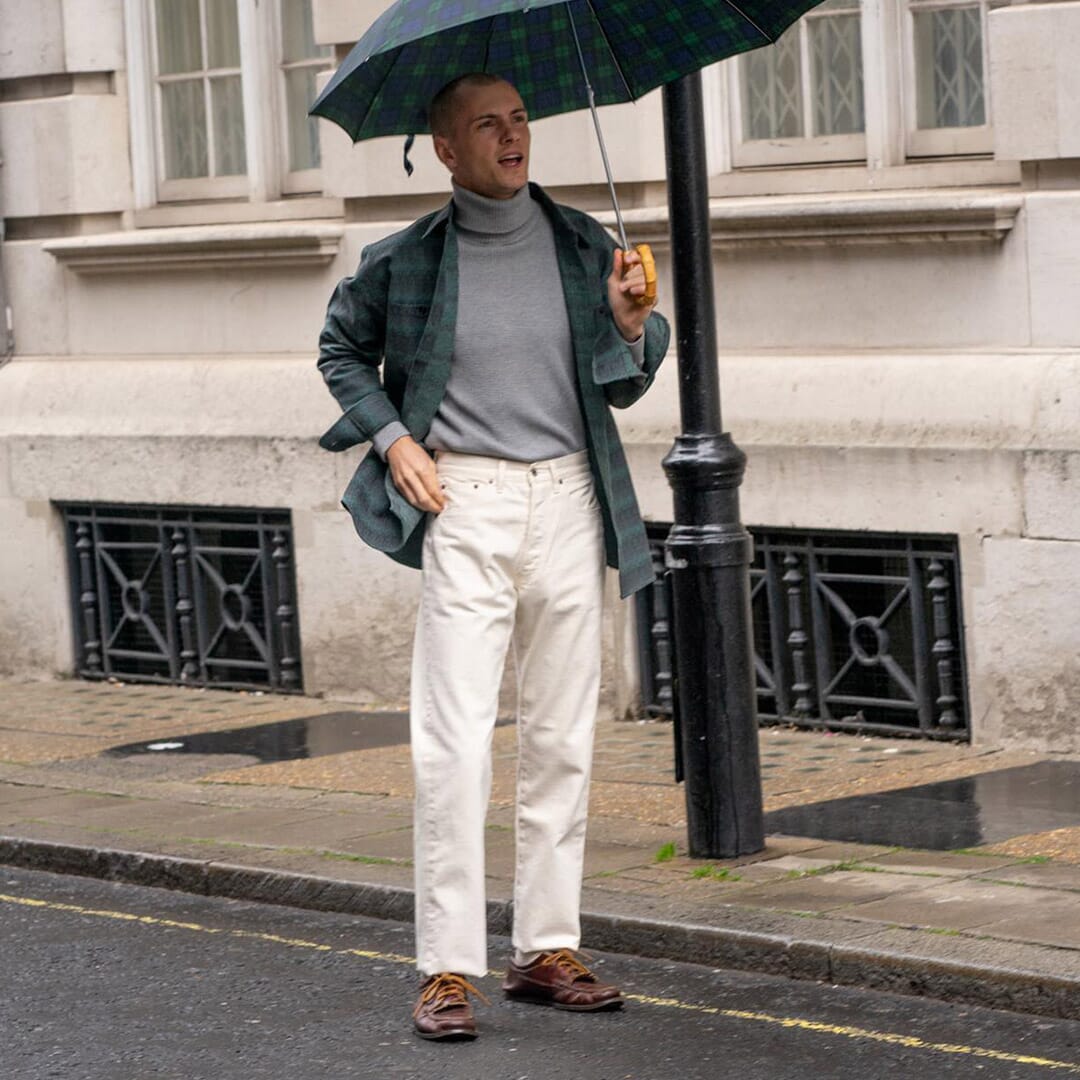 Allevol 'Roku Roku' 66 Denim Jean Kinari
White jeans are an underrated denim essential, in our humble opinion. For a timeless style that you'll reach for all year-round, opt for this pair by Japanese heritage label Allevol. Inspired by classic denim styles of the late 1960s, they feature a flattering medium to high rise, with a straight leg that recalls the old-school Ivy League look.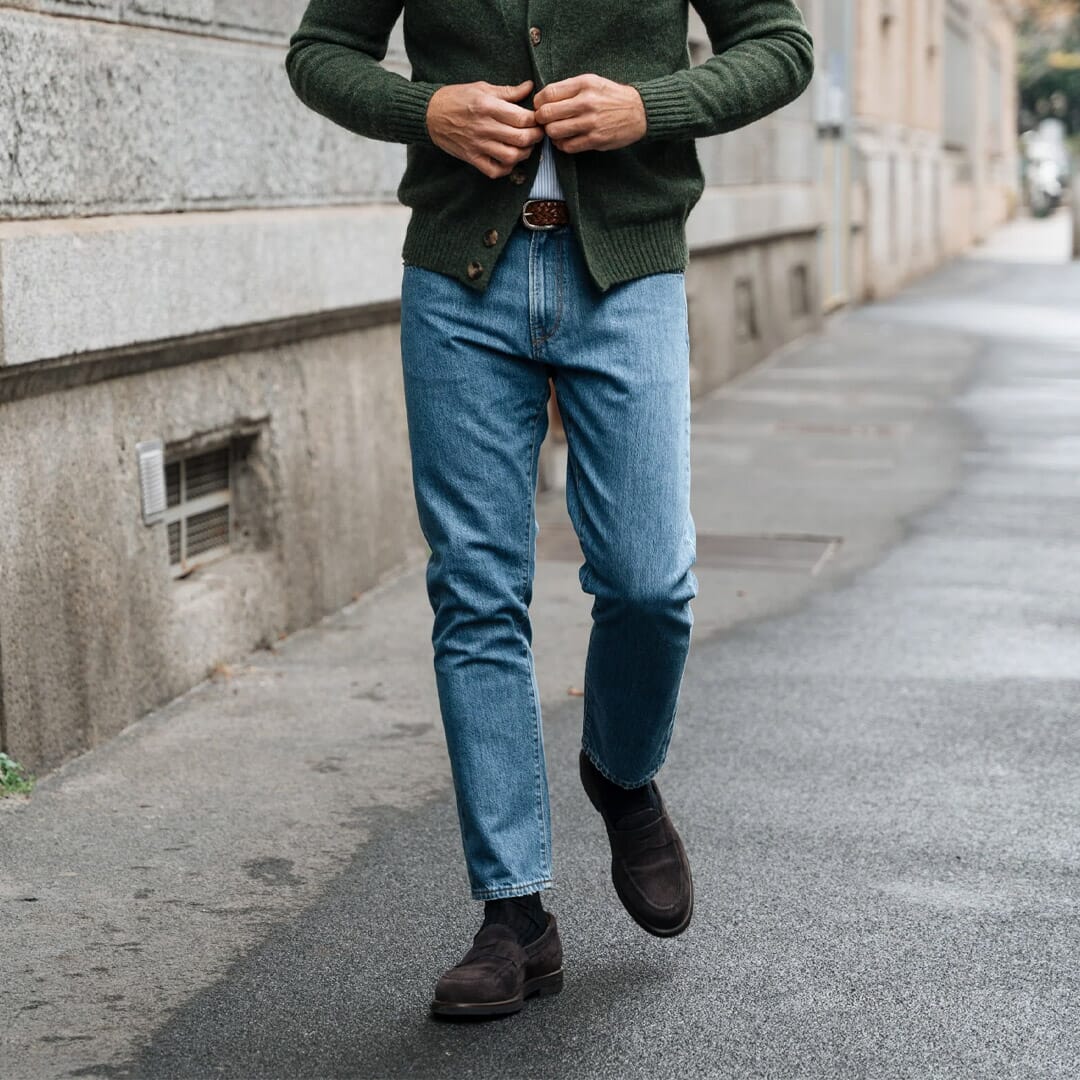 Velasca Millesimo Jeans
Velasca's Italian-made Millesmo jeans will remain a firm fixture in your wardrobe for many years to come, thanks to their simple straight-leg silhouette and classic blue wash. Wear them as they are or give them a straightforward single cuff. Team with an unstructured blazer, plain white tee and suede loafers for a smart-casual look that will take you from the office to after work drinks.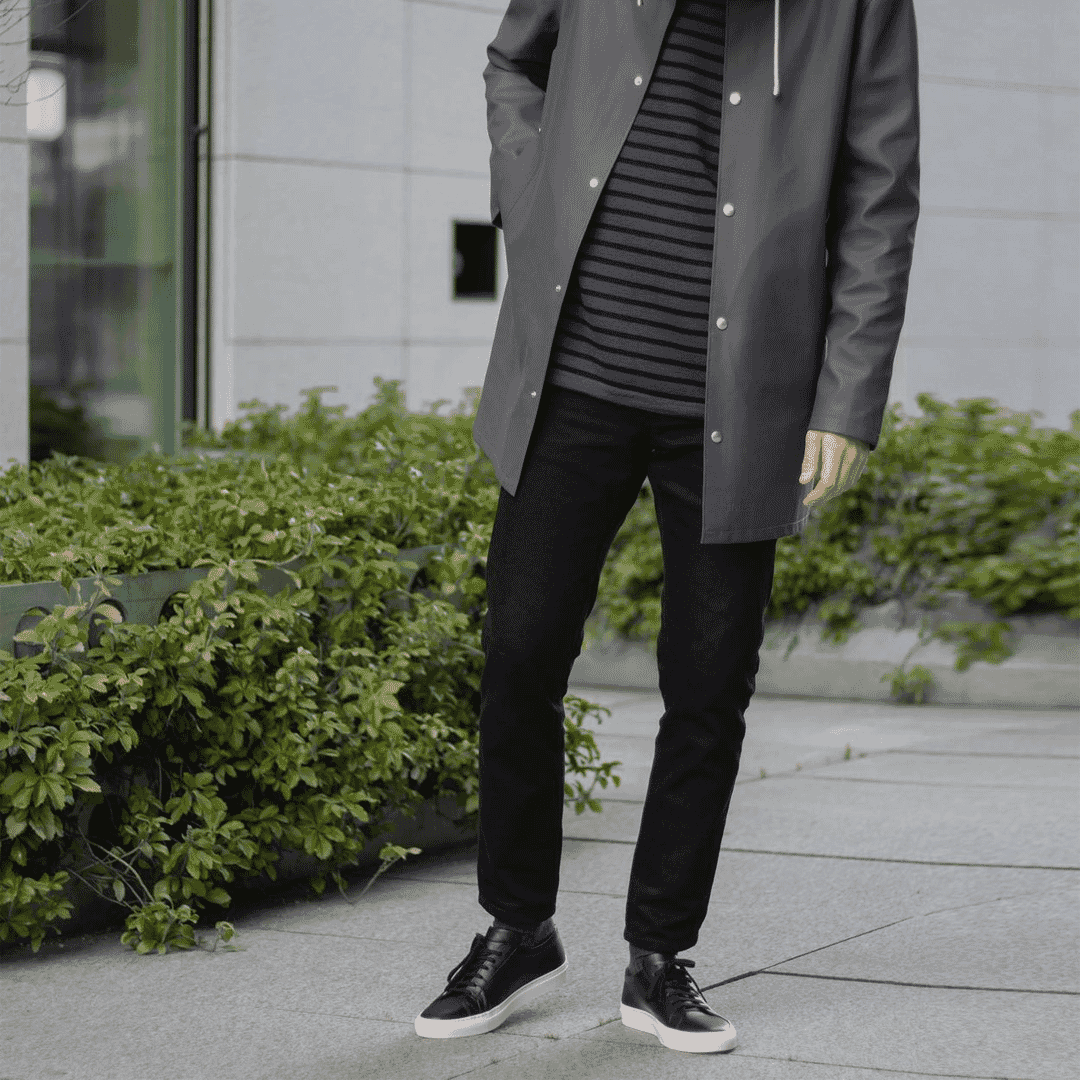 ASKET Black Denim Jeans
We're in capsule wardrobe territory with the black denim jeans from Scandi essentials purveyors, ASKET. Great over a Chelsea boot (as pictured) or even a Cuban heel, this pair are cut from 100% organic cotton 1/3 twill engineered to be comfortable and to last. ASKET's stay black tech will ensure they do just that, whilst the grey wash will weather over time for a lived-in look. Double cuff them over black boots or rock a single cuff above some sneakers with a casual grey tee. The rock 'n' roll jean choice.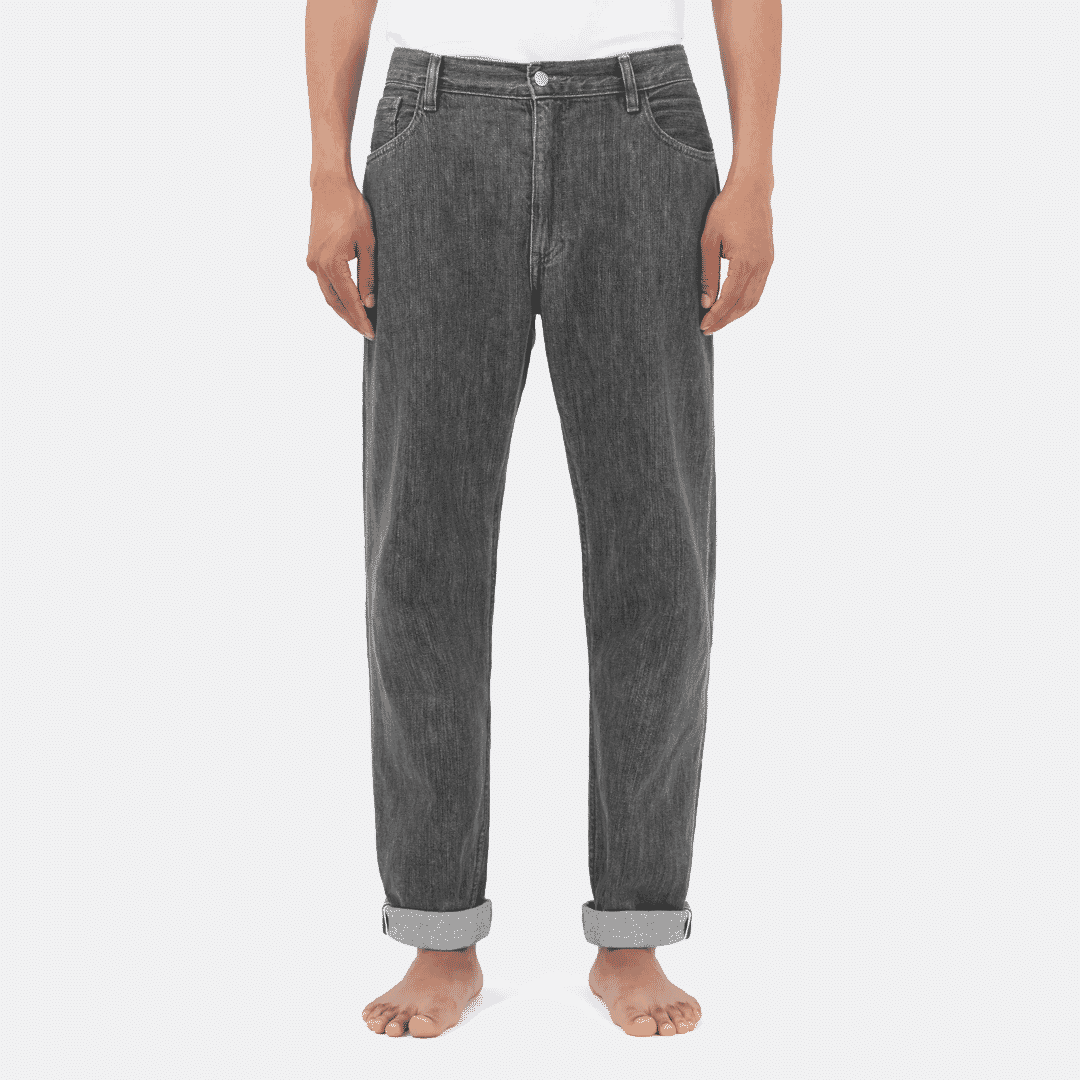 non Relaxed Jean
A company that knows its denim, non make jeans to high standards using sustainably-sourced materials with zero waste initiatives and environmentally conscious production. The brand's relaxed jean in washed grey selvedge denim is made with a mid-rise, tapered leg and made from half and half recycled and organic cotton. Carefully constructed to be rivet free, the relaxed fit works well with a double cuff.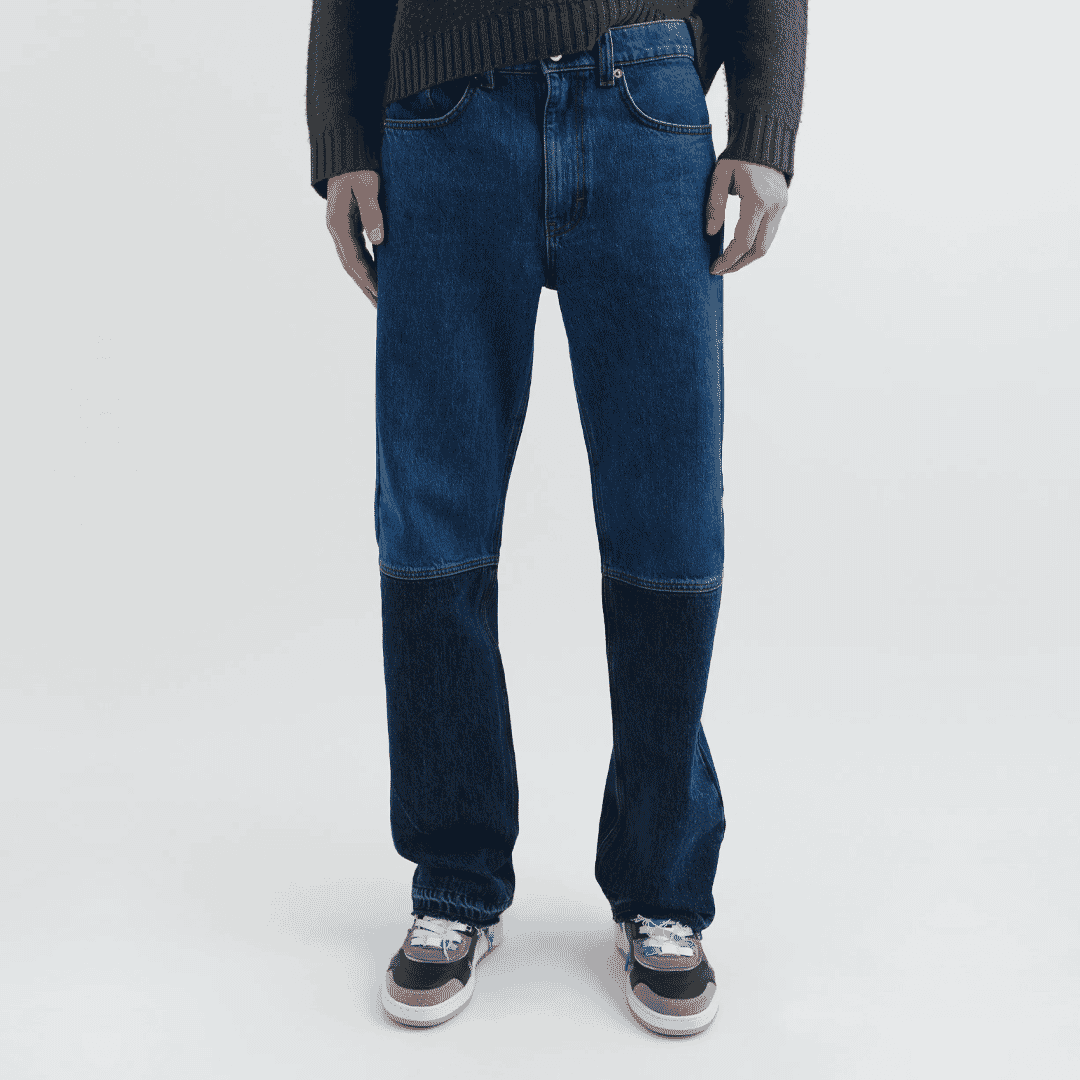 Axel Arigato Archive Jeans
You can always trust Axel Arigato to switch things up and this pair of archive jeans in mid and dark blue are a fine example. Made from panels of partly recycled denim that get darker from top to bottom, the pair in a relaxed fit with straight leg, feature raw frilled hems and a leather logo patch on the back waist. Let them stack above a sneaker or if you've got longer legs that aren't afraid to make a statement, risk a mega cuff.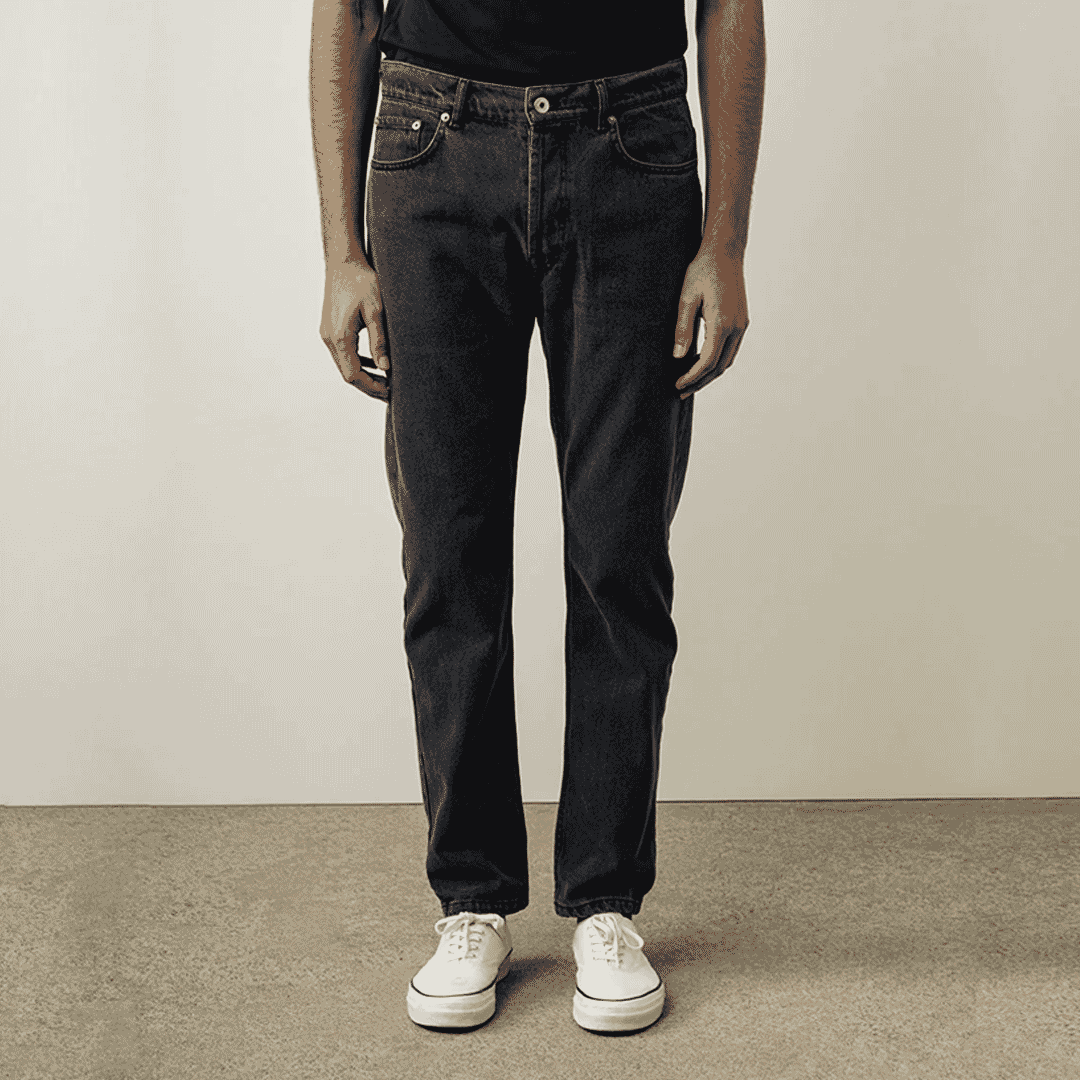 ISTO. Everyday Denim Jeans
ISTO. has made its first ever pair of men's denim and it's a sight to behold in an undyed off-white ecru ('undyed, not colourless'). Part of the brand's everyday denim, also available in washed black and blue, the pair are cut from a heavy organic cotton denim twill with a tapered leg. Cuff them once or twice above a desert boot or Wallabee with a summery overshirt up top.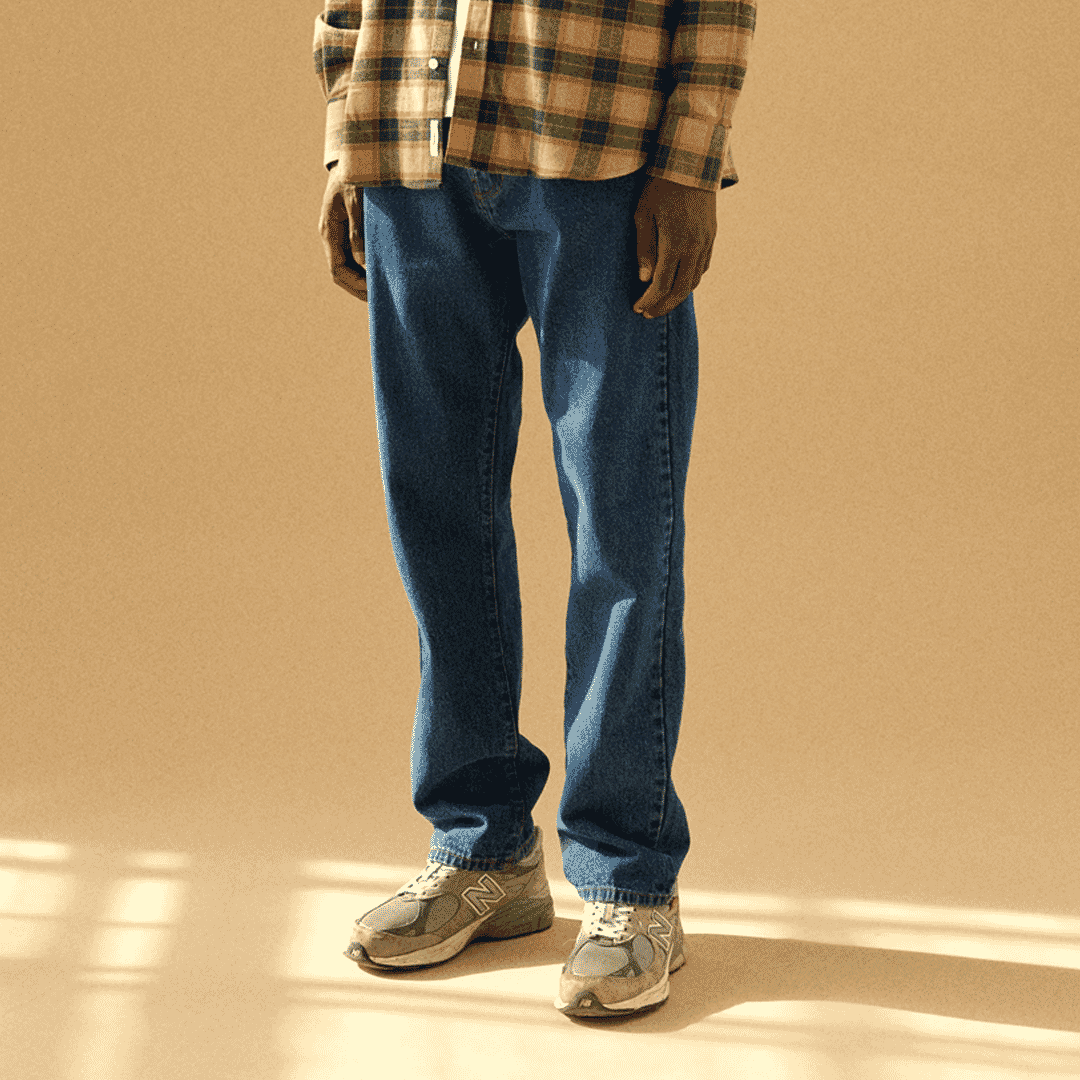 Forét Heath Denim Jeans
These could well be your next favourite pair of comfortable jeans. Purely functional but coming from a place of style and intent. The Heath denim jeans in stone-wash from Forét are made from GOTS-certified organic cotton and stack nicely above a comfortable sneaker. The jeans feature a small logo label, a mid-rise fit and classic five-pocket design. Cuff them once and let the baggy denim stack.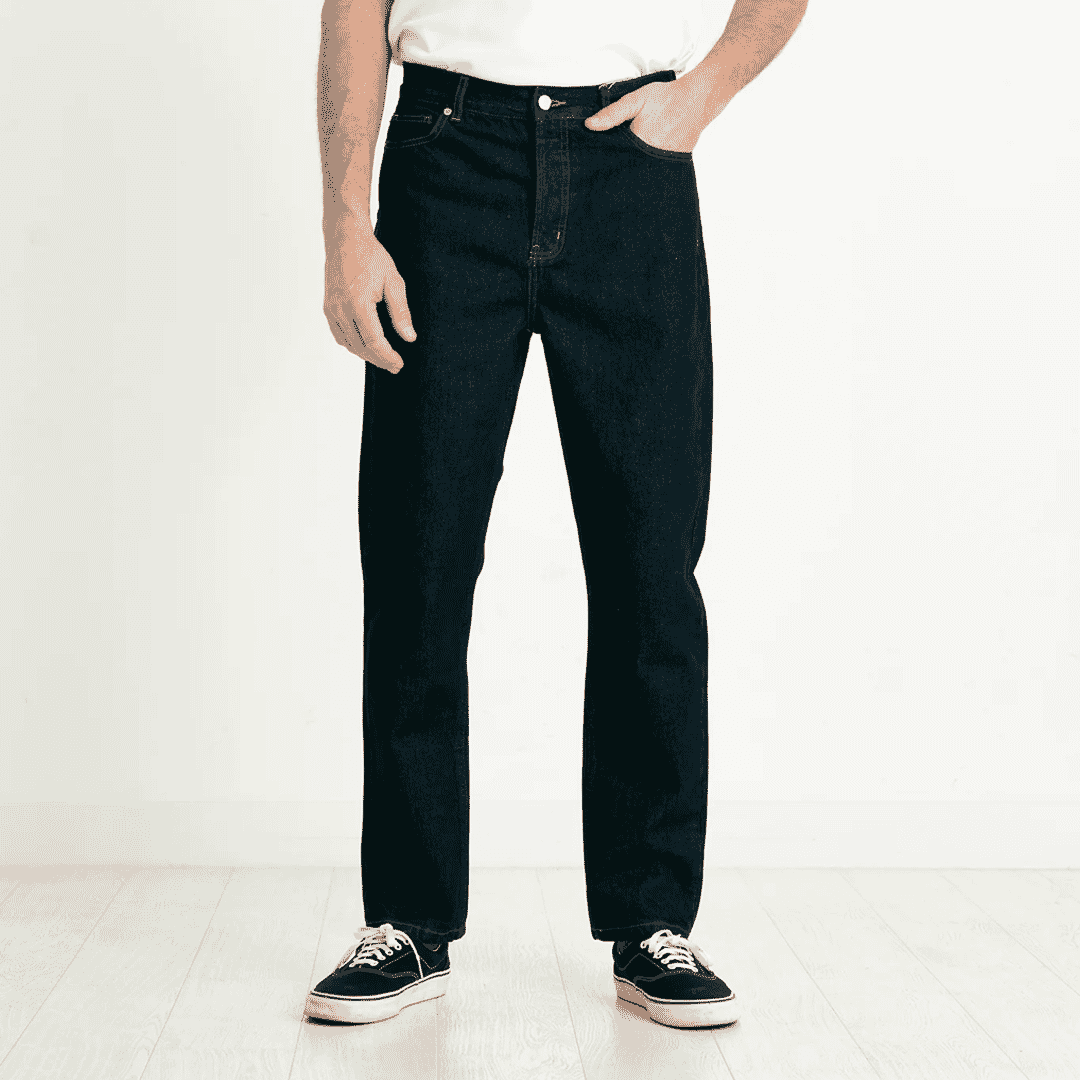 Wax London Slim Fit Jeans
A classic slim fit jean from Wax London that is gagging for a bit of double or pin roll cuffing for some contrast to the dark denim above the ankle. Part of the brand's debut denim collection, the relaunched slim jean comes in mid-wash or rinse wash and pre-laundered for that effortless worn-in timeless vibe. They'll happily sit above a pair of Converse or Vans but we prefer a cuff to break things up.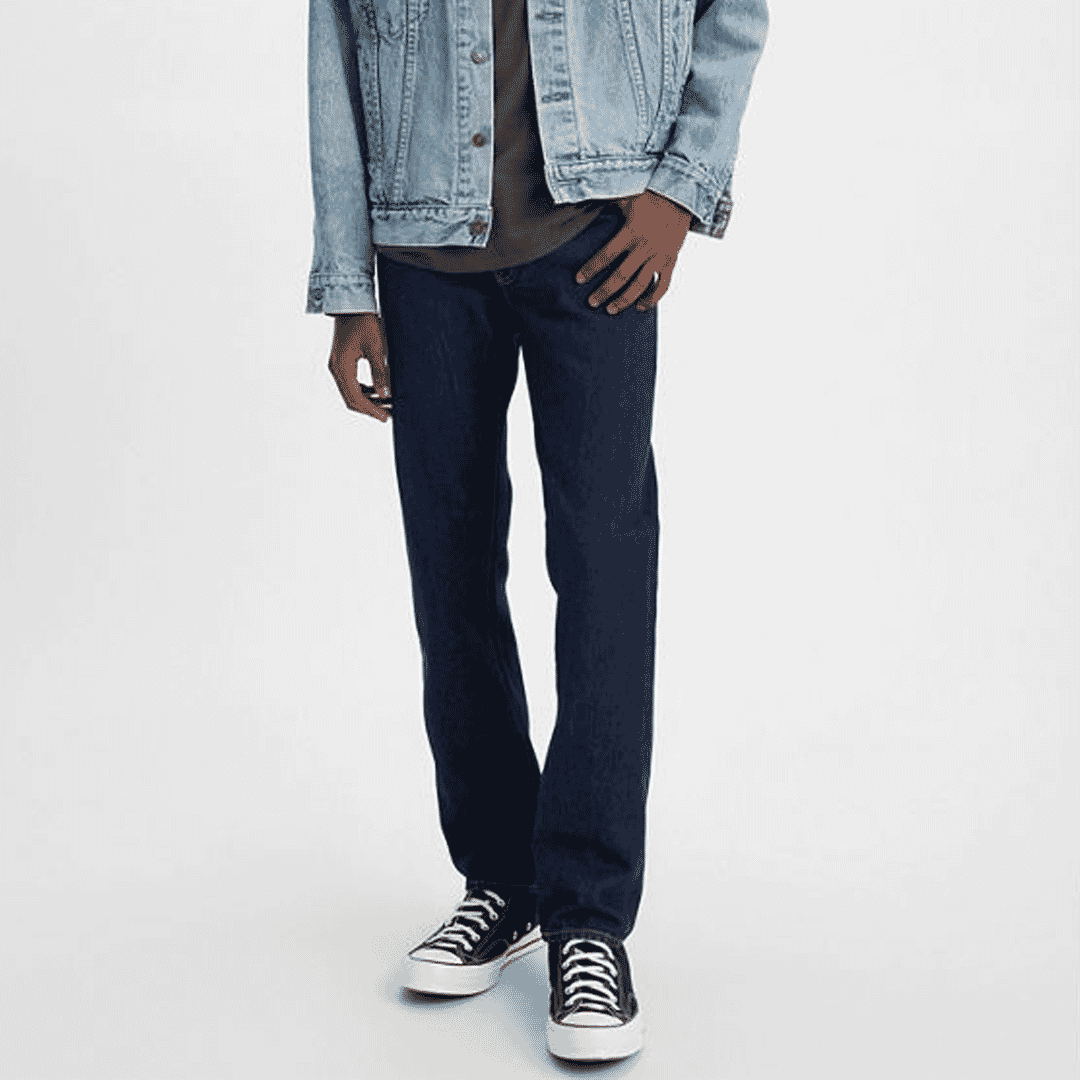 Levi's 501 '54 Jeans
Happy birthday to the Levi's 501. One of the most iconic pieces of clothing on this planet with a history that transcends subcultures, scenes and generations. The '54 is a vintage-inspired classic slim leg jean, with a straight fit in the seat and thigh making it extremely comfortable. Whilst we love the dark indigo rinse in blue, the '54 is a blank canvas made for different washes and styling. A simple single cuff is enough to set this pair off.
Check out our pick of the best black jeans for men.
---
---