From one angle this piece of Norwegian architecture in Nordmakka, a forest wilderness to the north of Oslo, resembles a traditional small log cabin. Indeed, right next to what turns out to be a very modern cabin is its 1930s companion, left untouched by environmental architects Rever & Drage. Look to one side, however, and the intricate genius of this modern log cabin becomes clear: a huge, irregularly shaped glazed wall to the southwest, looking out to the spectacular landscape - and to sunsets worthy of a fine cocktail.
For this is a modern cabin that first and foremost honours its setting, One significant engineering example: foundations are six steel bolts to the rock beneath, raising this modernised cabin above the ground and allowing it to be removed with relative ease. As the architects point out, "Historically this kind of building has served as a shelter while doing other recreational activities such as hiking, hunting or fishing." In our over-busy contemporary era, however, this remarkable example of Norwegian architecture is a retreat from urban bustle, a small log cabin that's a reconnection with our natural landscape.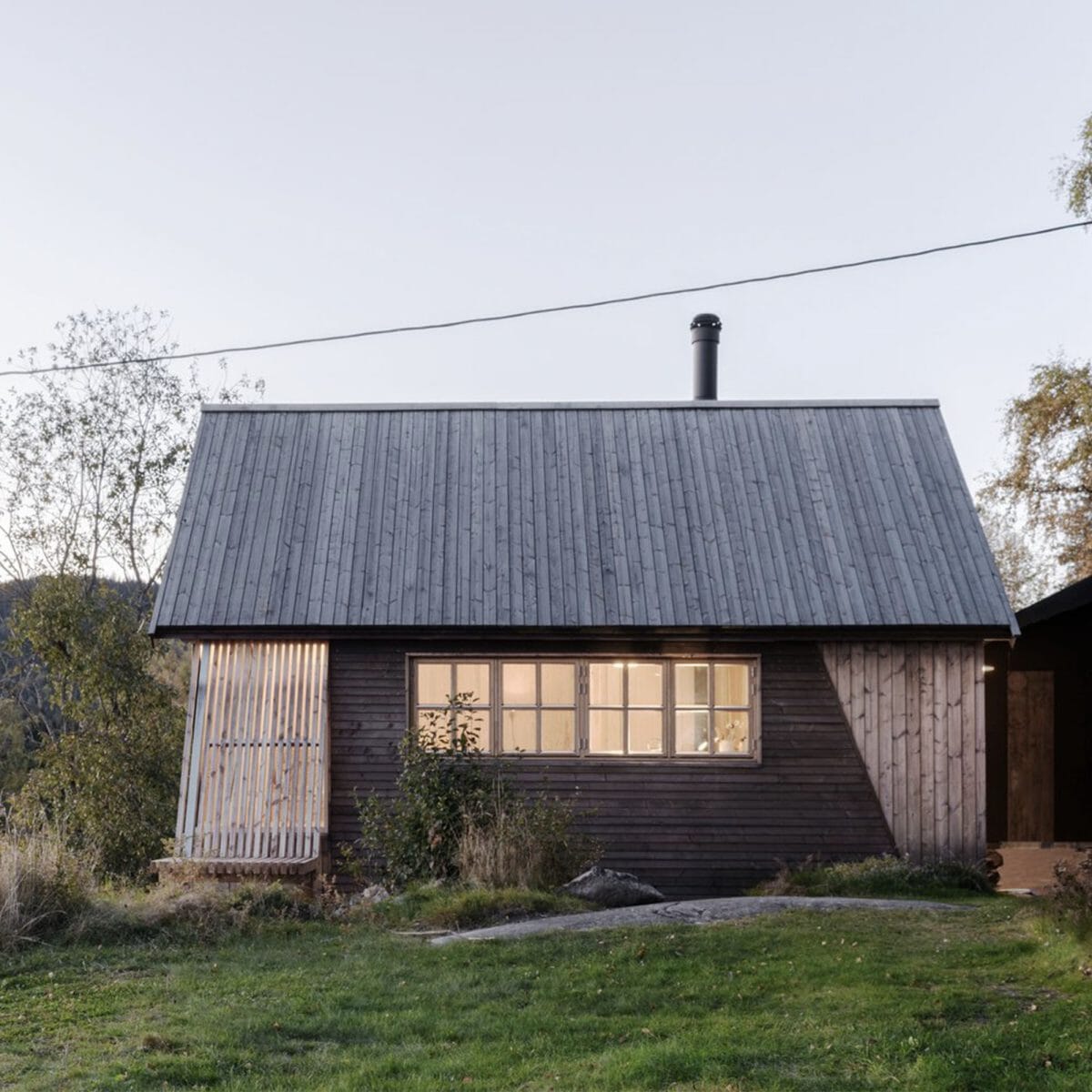 Step inside for the revelation of what a minimalist modern cabin interior can be. Simplicity is key. "It contains the most necessary features," say Rever & Drage, "but not much more. It is easy to keep clean and easy to maintain. It is light and open, but also intimate and cosy." Materials are pale wood, as if the trees beyond are all around you in your modern rustic cabin. Main bedroom merges with the living area, sharing a breathtaking view of woods and lakes through that huge window. That cosseting timber contrasts with plain steel worktops. A mezzanine, reached by a simple ladder, takes care of a youngsters' play area.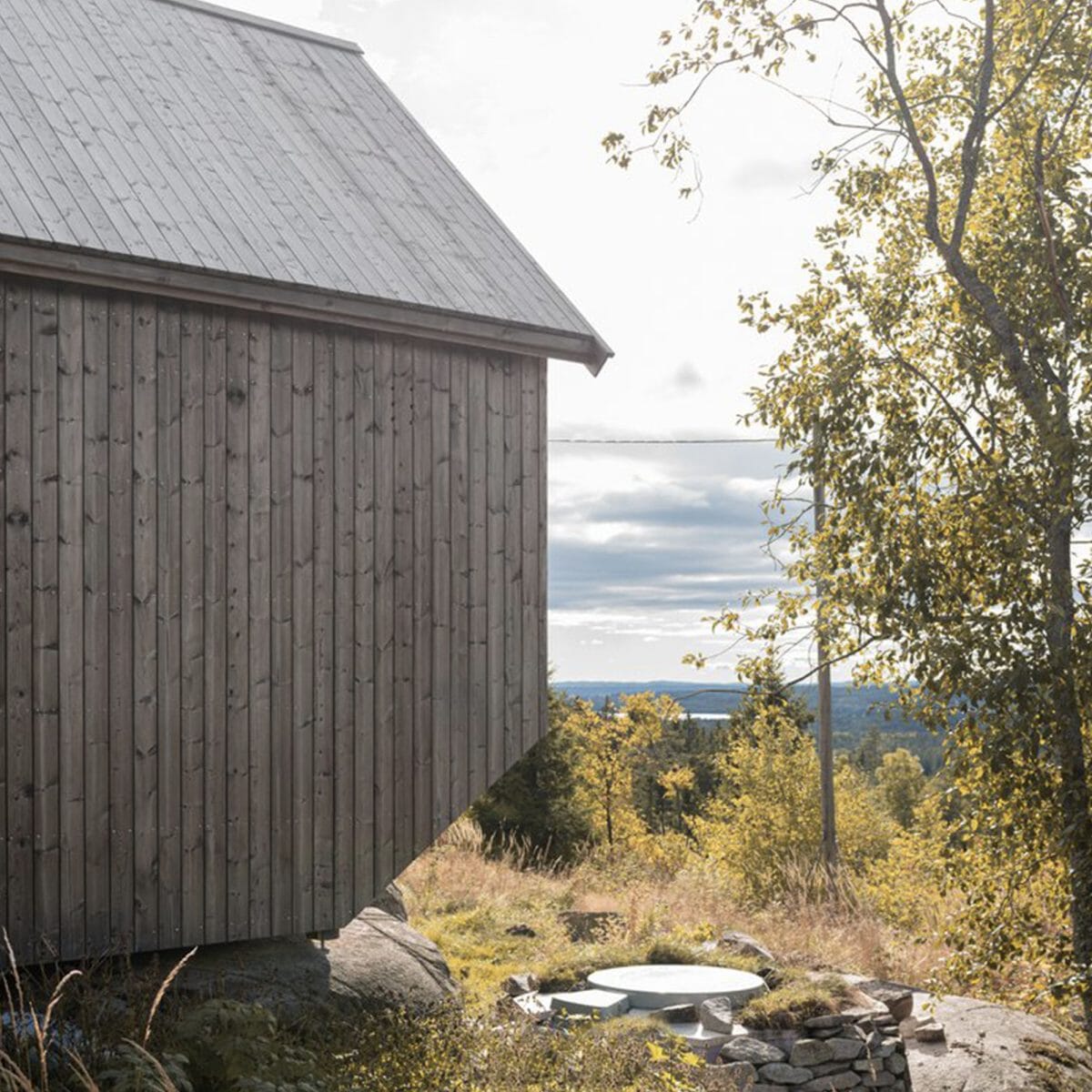 Great design is that which you hardly notice. The care that Eirik Lilledrange, Martin Beverfjord and Tom Auger for River & Drage have intricately worked into their modern cabin plans is there in every quiet detail, respecting materials, respecting the traditional architecture of cabins in Norway, above all respecting the setting and caring for those privileged enough to own this modern cabin. As for us, we'd love an invitation.
Peek into these Stockholm homes for another dose of Scandinavian style.
---
---