When it comes to Thom Browne sizing, the renowned fashion house led by the visionary designer Thom Browne himself, there's more than meets the eye. Known for challenging and modernizing today's uniform, Thom Browne's designs bring a unique American sensibility to the world of fashion. Founded in 2001 with just five suits, the brand has since evolved into a global phenomenon, offering ready-to-wear collections, accessories, and fragrances for men, women, and children. Browne's precision tailoring and thought-provoking runway presentations have garnered international acclaim, making his designs a sought-after choice. As you embark on your Thom Browne journey, this sizing guide will ensure that your selections fit with the precision and sophistication the brand is known for.
Thom Browne sizing notes
Finding the perfect fit is paramount to fully embracing the brand's tailored aesthetic. Thom Browne pieces are typically crafted with a slim fit, emphasizing precision and sophistication in design. To ensure that the items you select align seamlessly with your style and body shape, it's crucial to know your own measurements. Additionally, keep in mind that the brand's knitwear and outerwear are intentionally designed to be worn cropped, offering a unique silhouette. Some items labeled as 'slim' will also tend to fit a bit smaller, so it's wise to consider this when placing your order. The attention to detail in their designs is matched only by the importance of the perfect fit, making our unique design notes indespensible for your next purchase.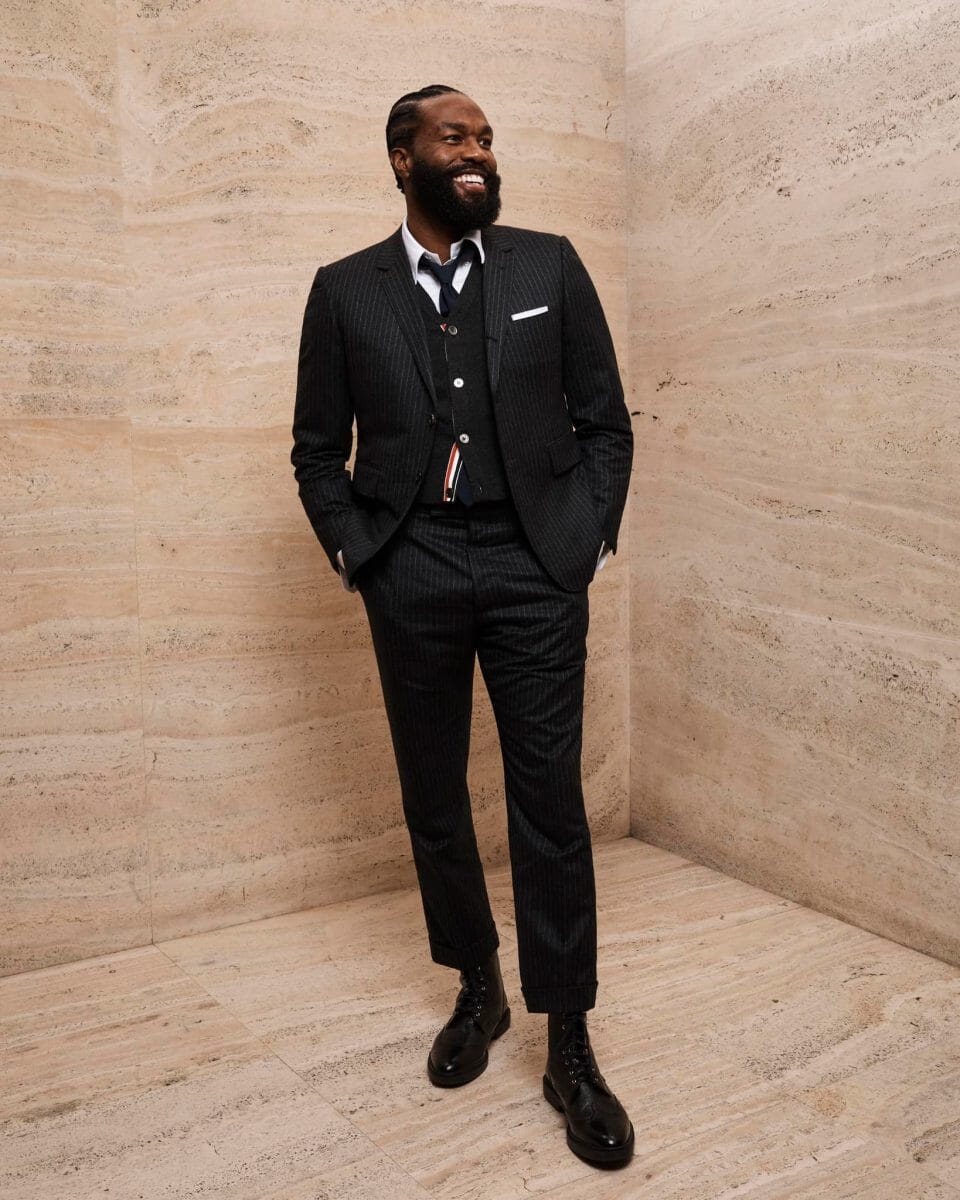 Thom Browne sizing guide: Men's shirting
| | | | | | | | |
| --- | --- | --- | --- | --- | --- | --- | --- |
| UNIVERSAL SIZE | XXS | XS | S | M | L | XL | XXL |
| THOM BROWNE | 00 | 0 | 1 | 2 | 3 | 4 | 5 |
| NECK | 14" | 14.5" | 15" | 15.5" | 16" | 16.5" | 17" |
Thom Browne sizing guide: Men's trousers
| | | | | | | | |
| --- | --- | --- | --- | --- | --- | --- | --- |
| UNIVERSAL SIZE | XXS | XS | S | M | L | XL | XXL |
| THOM BROWNE | 00 | 0 | 1 | 2 | 3 | 4 | 5 |
| FR | 36 | 38 | 40 | 42 | 44 | 48 | 50 |
| IT | 42 | 44 | 46 | 48 | 50 | 52 | 54 |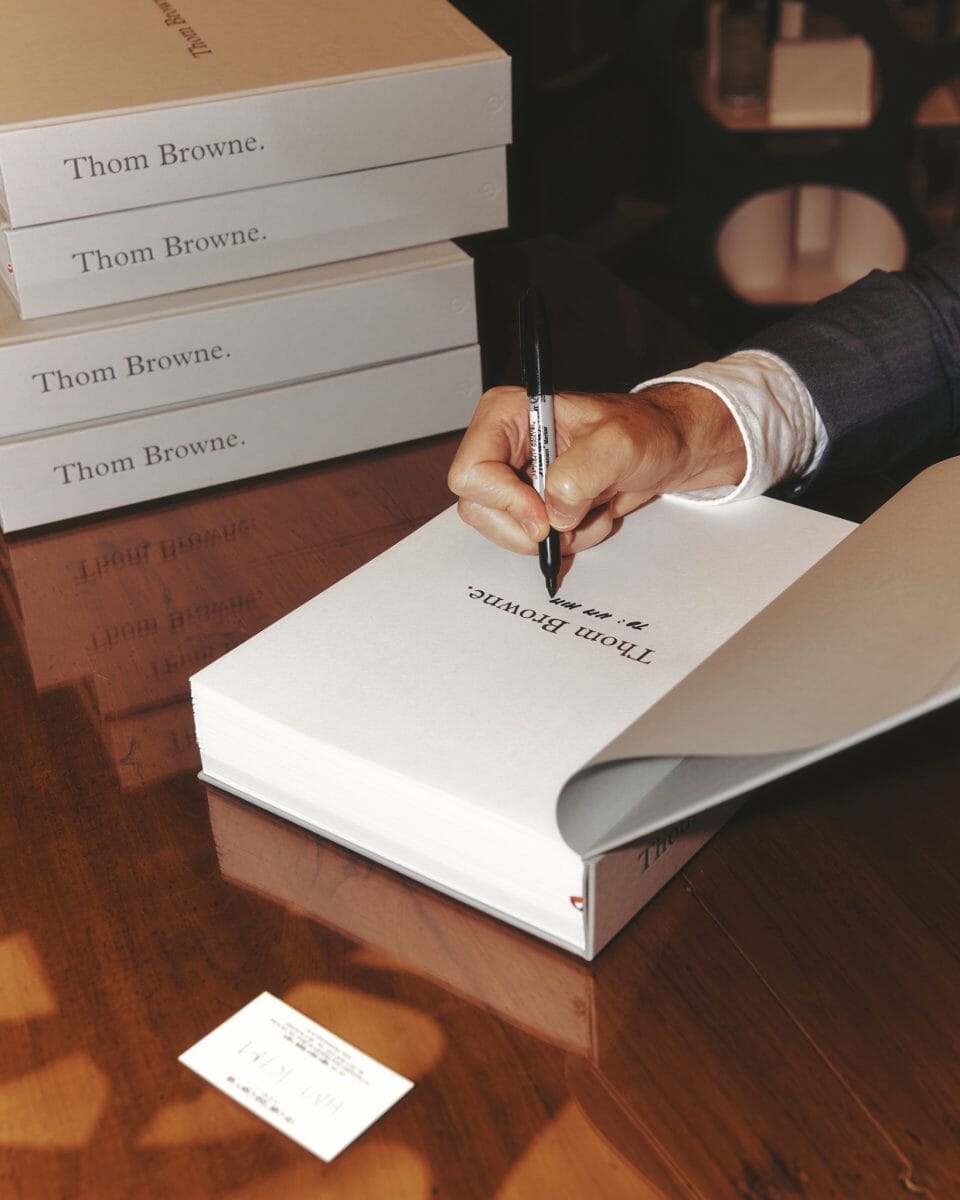 Thom Browne sizing guide: Men's jackets
| | | | | | | | |
| --- | --- | --- | --- | --- | --- | --- | --- |
| THOM BROWNE | 00 | 0 | 1 | 2 | 3 | 4 | 5 |
| US/UK | 34 | 36 | 38 | 40 | 42 | 44 | 46 |
| FR | 38 | 40 | 42 | 44 | 46 | 48 | 50 |
| IT | 44 | 46 | 48 | 50 | 52 | 54 | 56 |
Thom Browne sizing guide: Men's footwear
---
---