Rome wasn't built in a day. Great things take time. Slow and steady wins the race. We've been taught for our whole lives that patience is a virtue in every walk of life. There's no point jumping into the complicated stuff if you haven't mastered the basics, so why do we overlook basics when it comes to building a wardrobe? The key pieces in the modern man's wardrobe are without doubt his minimal crewneck sweater, plain white T-shirt, premium Oxford shirt, French worker's jacket and the like. These menswear staples are universally useful, hard to get wrong and completely timeless. When it comes to the basics, one name comes to mind instantly: Unrecorded.
Created in 2017 in Amsterdam, Unrecorded was founded on the appreciation for well-made things, love for great design and because its founders care about the planet and the people on it. Jolle and Daniel have designed a collection of premium menswear staples crafted from organic materials in ethical factories and we can't see any reason to not fill our wardrobes with it. Here are the essential basics that literally every wardrobe should contain.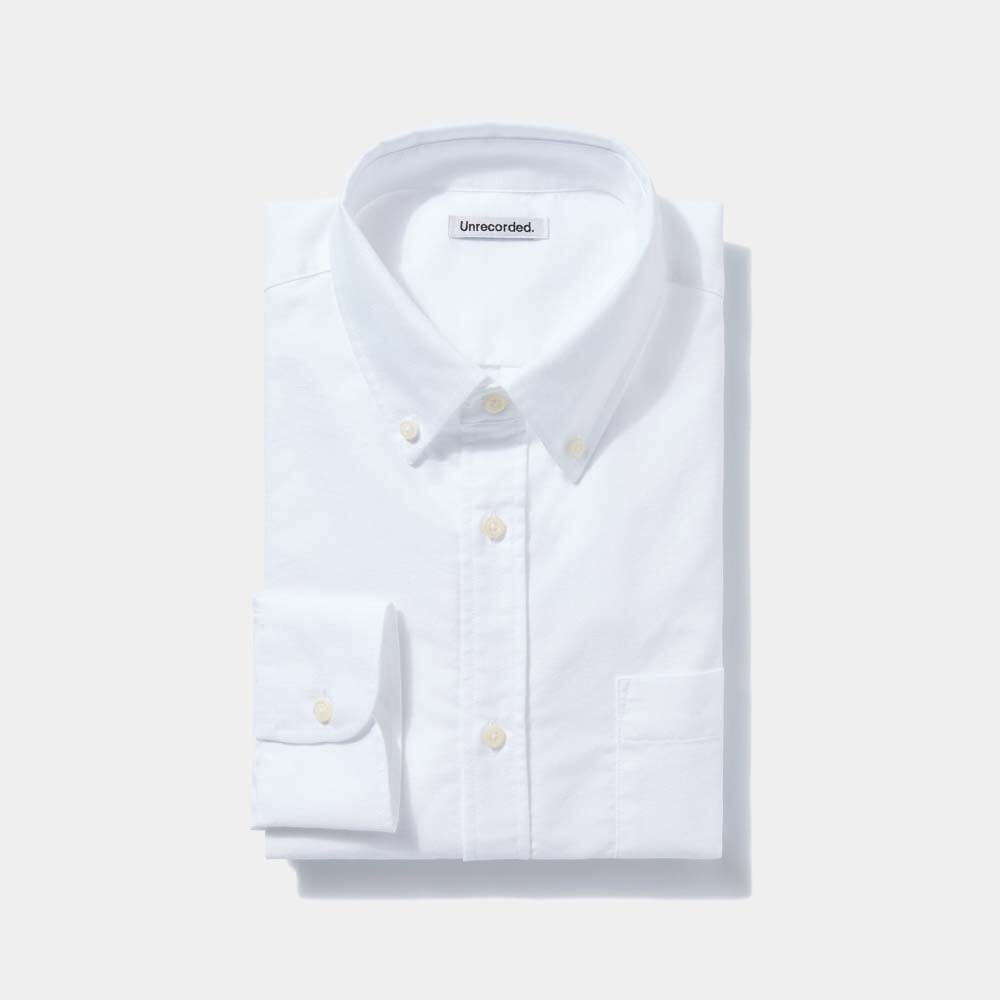 White Oxford Shirt
Cut for a straight slim fit, Unrecorded's classic white Oxford shirt is made from an organic cotton Oxford canvas in Braga, Portugal. Suitable for casual and formal occasions alike, the classic men's Oxford shirt is an essential founding member of the modern wardrobe.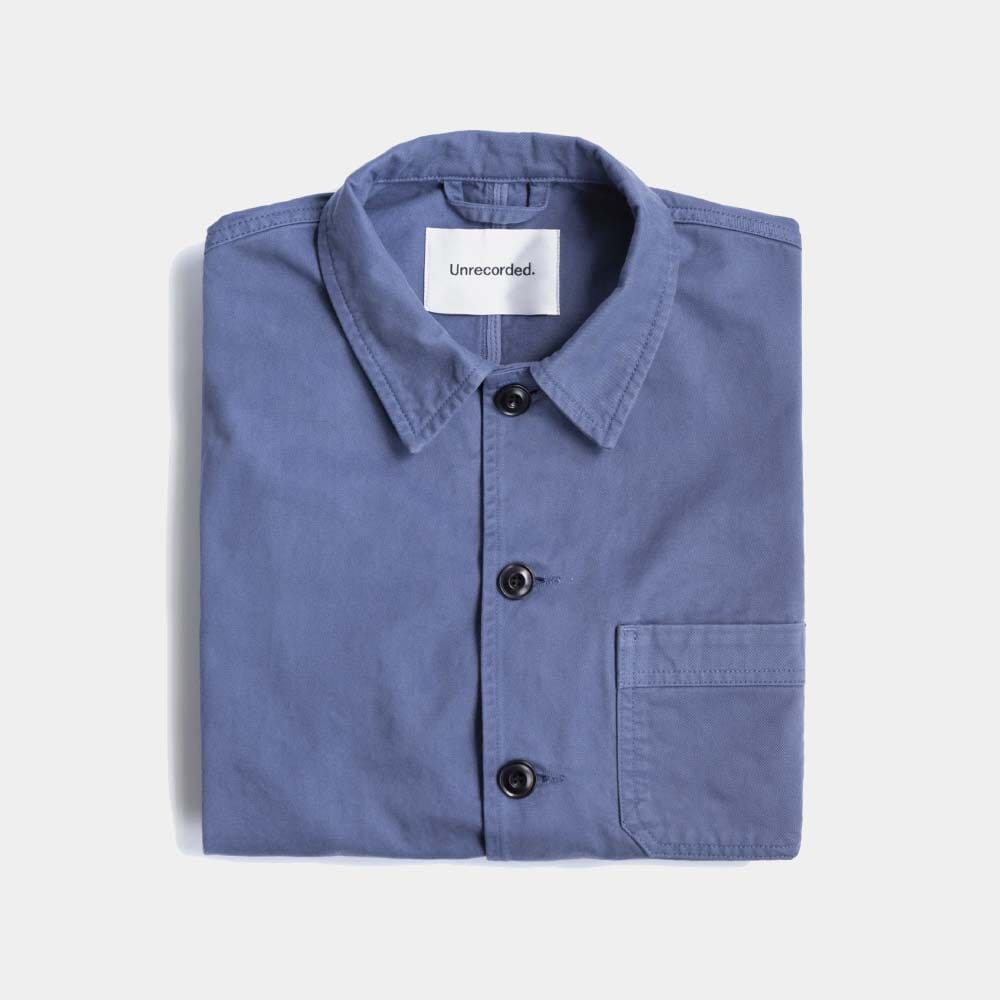 Dusty Blue Worker Jacket 
This classic French worker jacket presents the opportunity for exploration into layering. This lightweight men's jacket finds its roots in the late 19th century in France when manual workers needed light but supremely durable garments to see them through the day. Nowadays, this traditional men's workwear jacket is made from a heavy organic cotton twill with a cotton lining and features corozo buttons made from tagua nuts.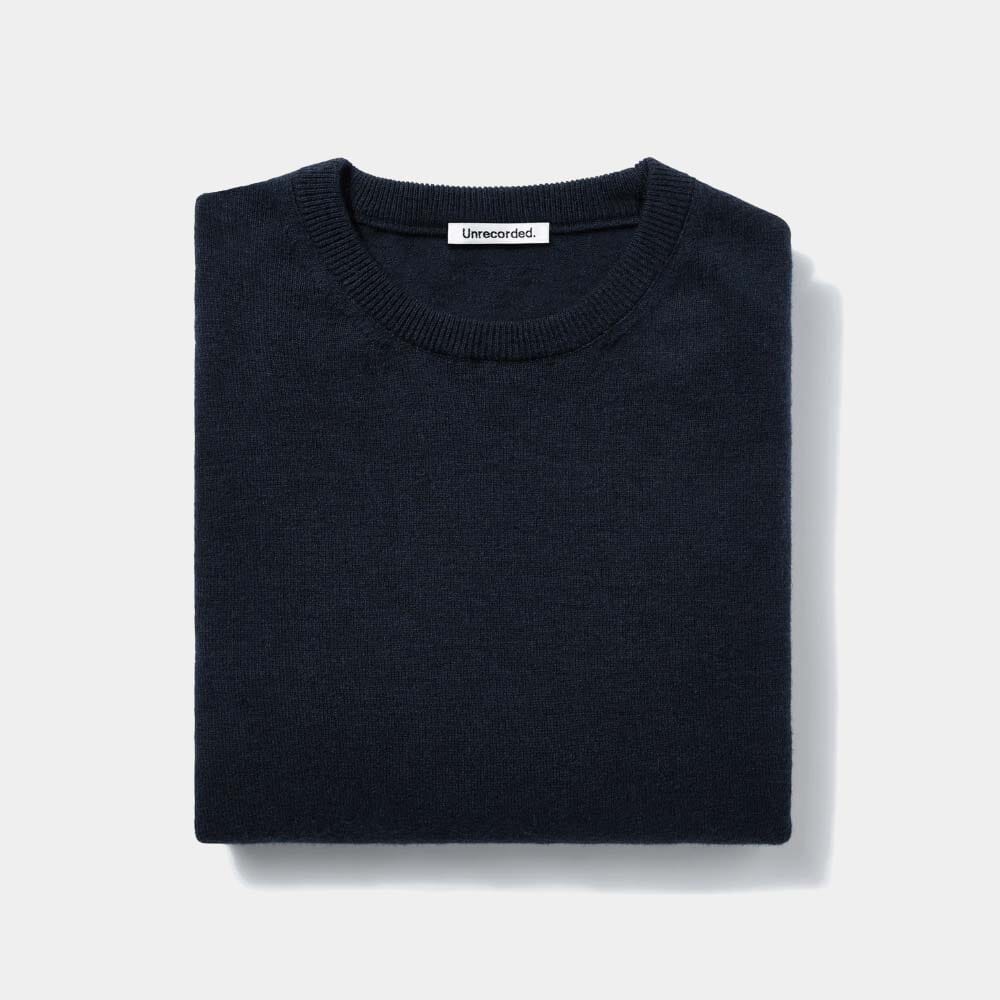 Lambswool Sweater Navy
The simple crewneck merino wool sweater is an undefeated essential. Lightweight but warm, the Unrecorded Lambswool Sweater boasts a two-ply, twelve-gauge knit structure crafted from Australian extra-fine merino wool. This seemingly delicate material is actually extremely hard-wearing and warm, making it the perfect layering piece as we transition into spring. We're opting for the sumptuously dark blue colour as it will be super easy to style in a range of outfits.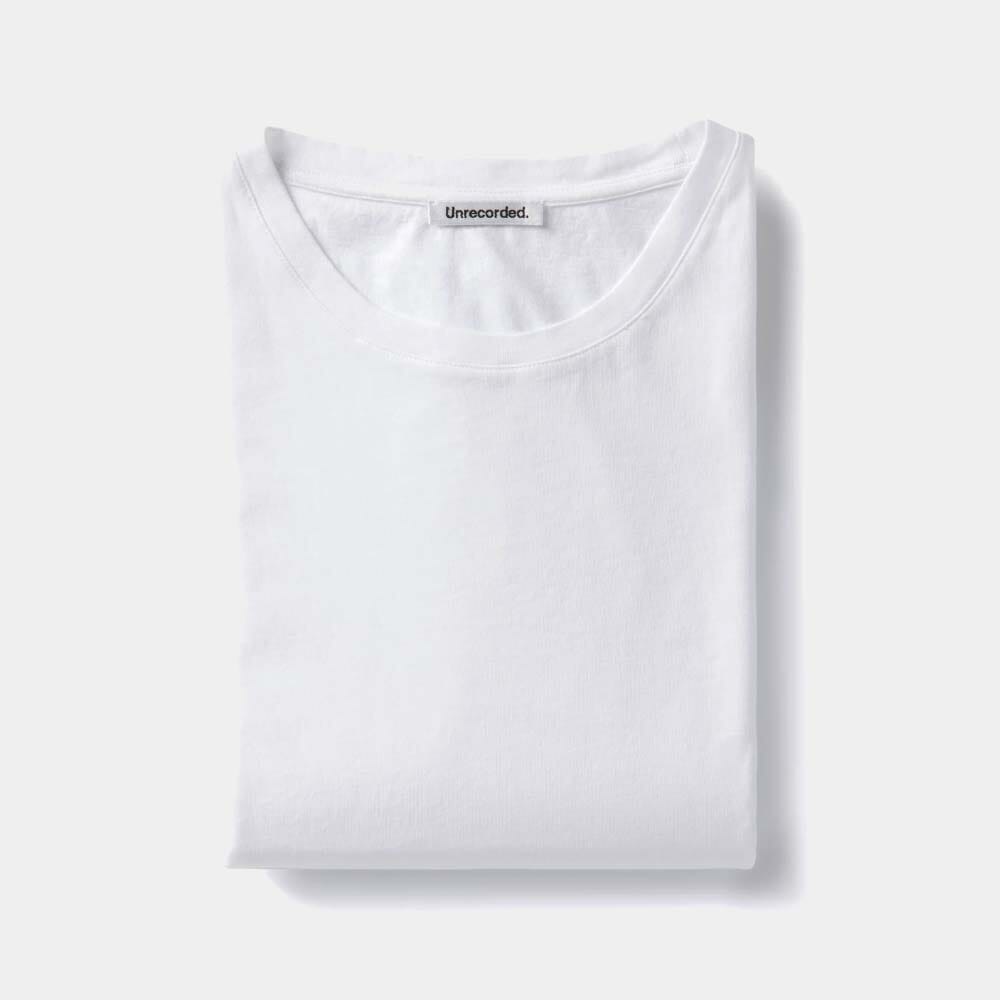 White T-Shirt
What kind of essentials rundown would miss out the plain white t-shirt? Not ours. We've long sung the praises of a high-quality, straight-cut white T-shirt and we won't be stopping any time soon. Unrecorded's White T-shirt is made from middleweight 155 GSM organic cotton to make it as versatile as possible. Save yourself the hassle and get three of these premium crewneck T-shirts at once, you won't regret it.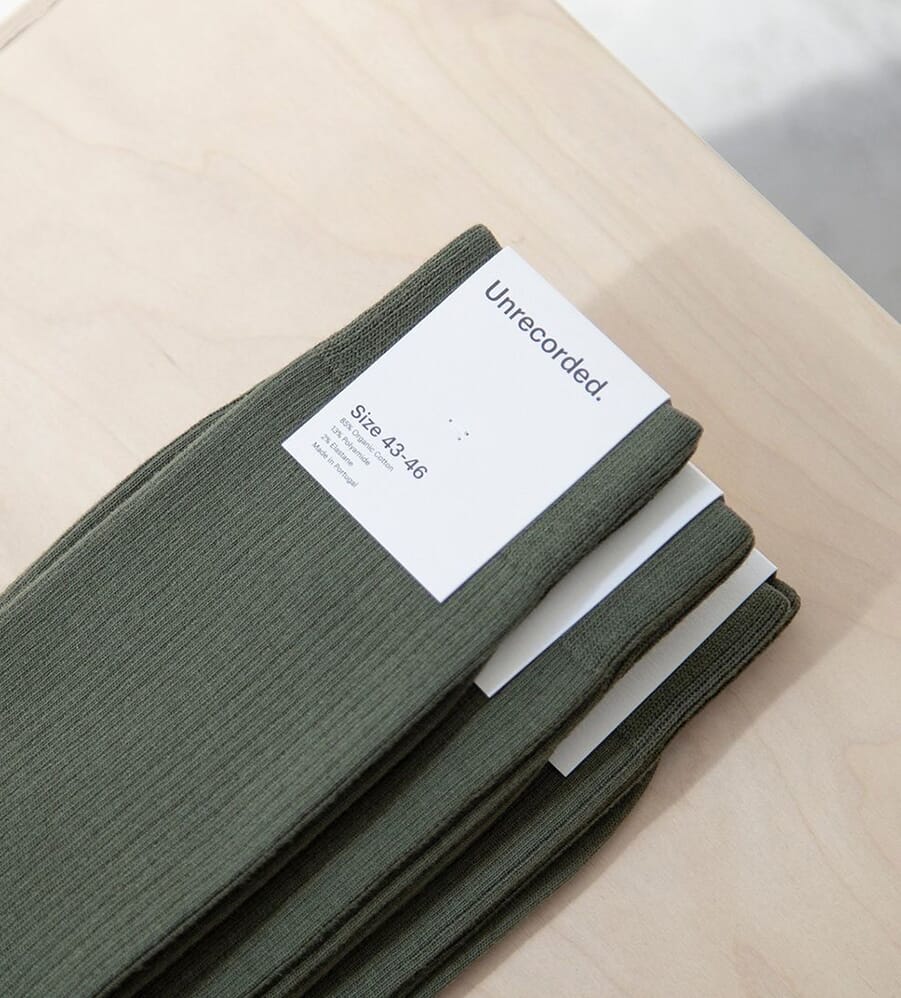 Triple Black Organic Socks
Few things in life bring us as much pleasure as a pair of high-quality men's socks. Is that sad? It may well be, but we're wearing Unrecorded Black Organic Socks so we're happy either way. Knitted in Portugal from an organic cotton blend, these organic men's socks feature a subtle rib texture for comfort and perfect fit.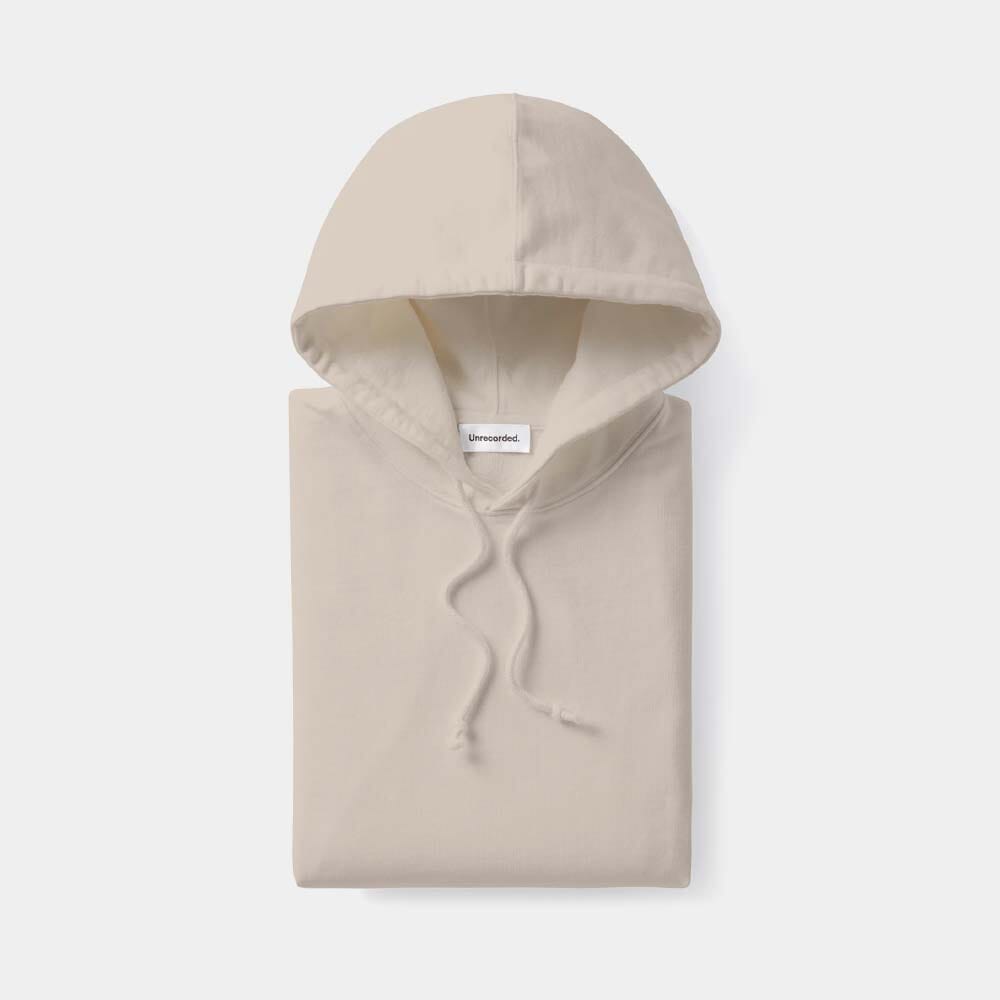 Khaki Hoodie
While the hoodie may not be as versatile as a premium white T-shirt, it's still an essential. We're loving the Unrecorded Khaki Hoodie because it's such a useful tool when it comes to styling. Whether you're simply relaxing on an off-duty day or if you're looking to make your woollen overcoat look a little more casual, this heavyweight men's hoodie will do the trick. Cut from 100% organic cotton weighing in at 360 GSM, this men's hooded jumper will see you through every season.
Shop Unrecorded at OPUMO.
Also, find out more about the brains behind the brand in our Unrecorded interview.
---
---
---
---