On one level it's an A-frame cabin, unobtrusively set in the rugged dunes of Great Barrier Island. On another this inspirational piece of New Zealand architecture by multiple award-winning Auckland firm RTA is so much more than the mere - tiny - A-frame cabin that it appears at first glance.  Because the A-frame home plans for this cabin, known as Dune Dormer, draw on those for traditional Maori homes in New Zealand. Truth is the quiet genius of this cabin is available only to the privileged family who commissioned it. And what a startlingly brilliant A-frame home they enjoy. So, come in.
Step inside to explore this calming interior. Upending that traditional New Zealand architecture, upstairs is where you'll find the three bedrooms. Master suite faces towards the ocean, materials - as throughout this extraordinary A-frame cabin - are simple: timber, exposed supports and underside of the roof. Serene honesty is everywhere, a feature of this modern A-frame cabin and testament to the care taken in every detail. Two further bedrooms face to the rear of the A-frame cabin, all windows concealed - for privacy and against the sun - by bespoke screens. There's magic in these A-frame home plans, too, because as RTA architects put it, "upper screens pivot forward like wings of a bird or kites in the sky".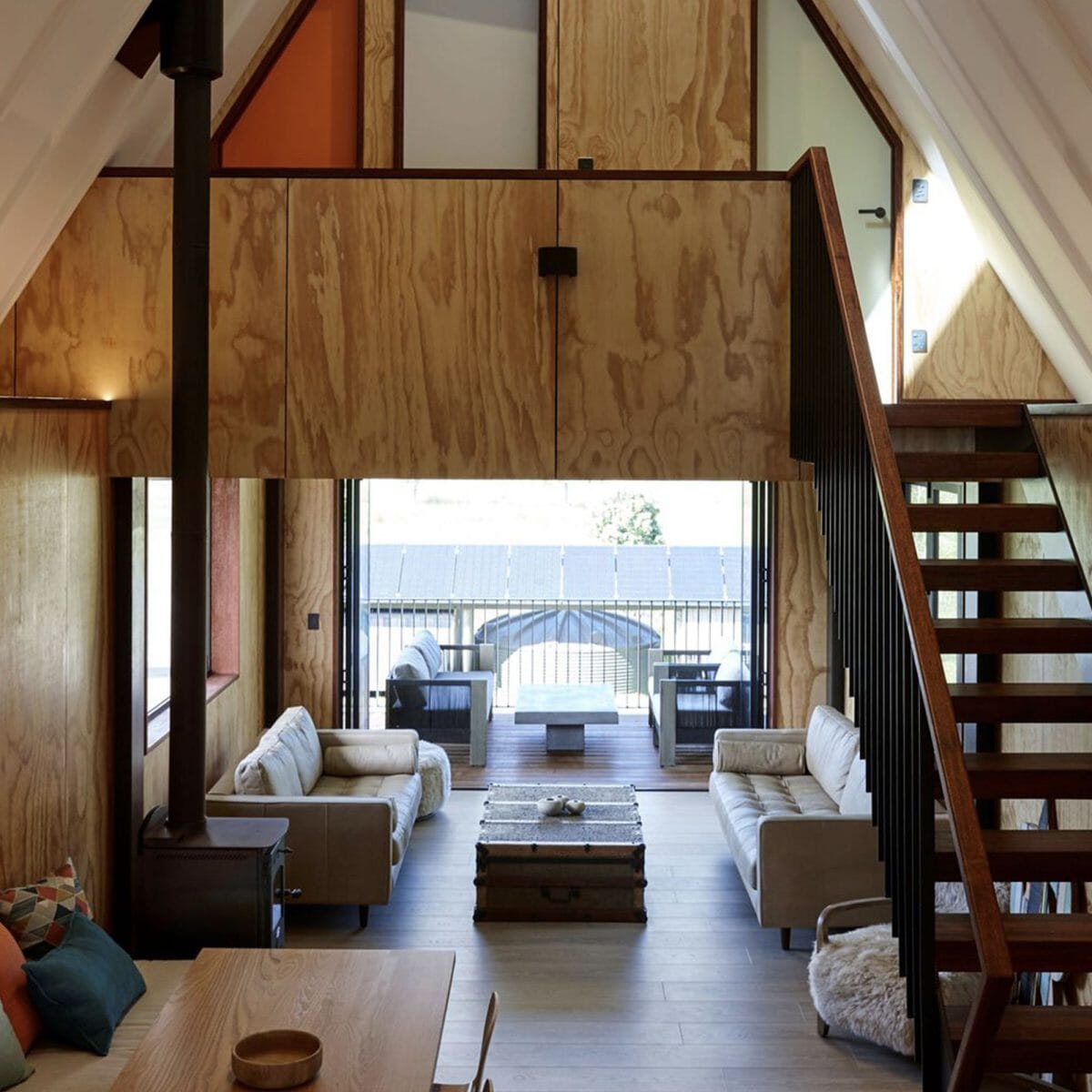 Living space downstairs - connected to the land as upper bedrooms in the A-frame cabin are connected to the sky - is a free-flowing space, inside and out. You won't want to leave. Arriving from the sea, you'll only notice the A-frame cabin's shape, like a marker, its designers say, calling in seafarers. Auckland is just a few hours by ferry from this remarkable A-frame cabin retreat. Or take your own boat, because beneath the floorboards of even such a tiny home, there's space to store one.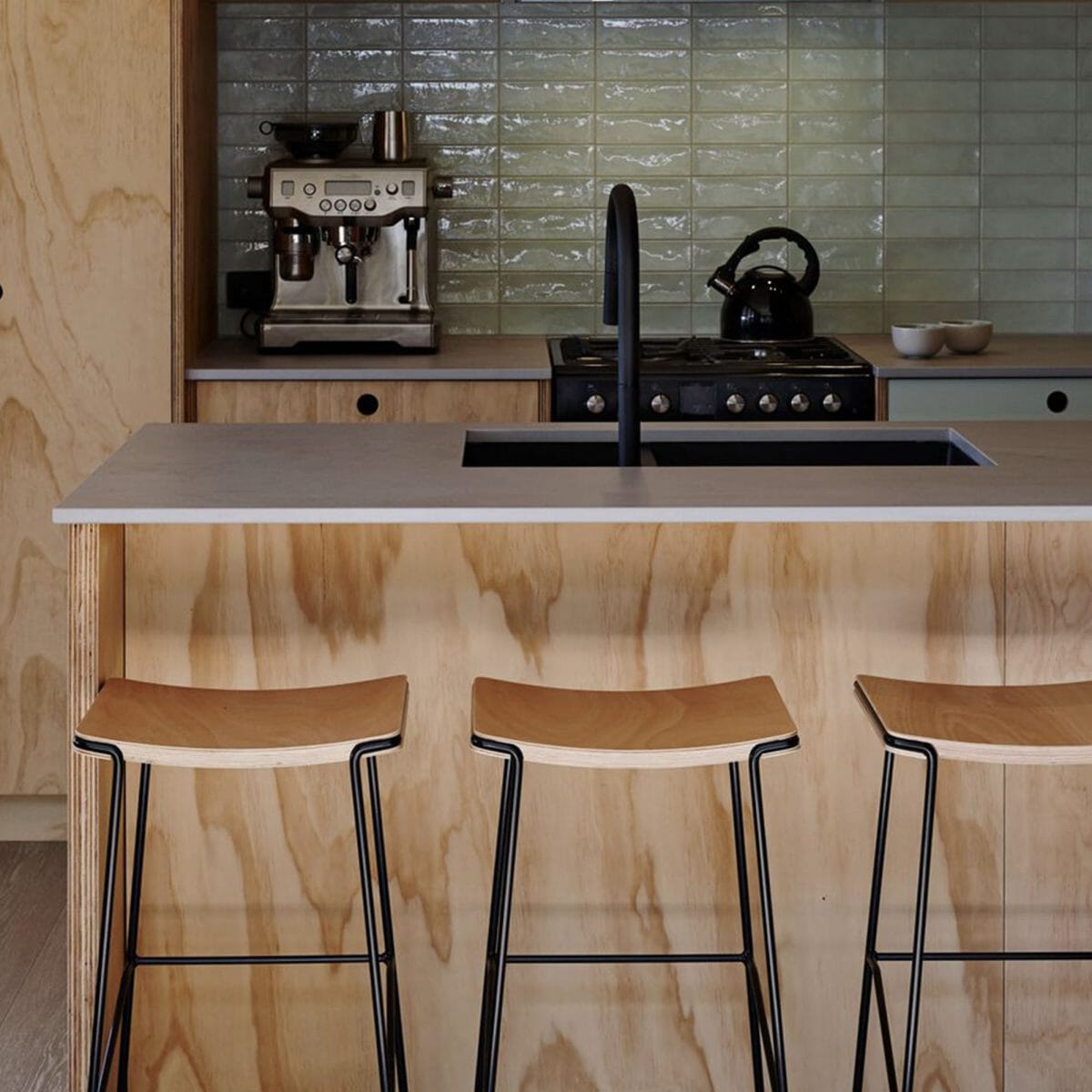 From the extraordinary use of space specified in the A-frame home design plans, to complete integration with surroundings, Dune Dormer earns an A+ in our book. Or as RTA's Richard Naish puts it, "Our work aims to make a lasting contribution to the urban and natural context by challenging, provoking and delighting." And delight - in landscape, respect, heritage, and those views - is exactly what this architectural masterpiece is all about.
Inside a modern cabin amid a Nordic oasis.
---
---