It should come as no surprise that Italy, a country synonymous with some of the finest cars money can buy, also made a special pair of shoes to wear whilst driving them. A more recent clothing staple than you might think, the driving shoe was originally designed by Italian artisan Gianni Mostile and hit the market in 1963, coming via the aptly-named Car Shoe brand. Since then the style has been taken up by numerous brands in high and low fashion becoming a staple of modern indulgent style. Scroll on for our ultimate guide to driving shoes, including how to style them and our pick of the best driving shoes for men in 2023.
What are driving shoes?
A traditional men's driving shoe is a pebble-soled moccasin loafer with the rubber-dotted sole being a practical point of difference. The driving shoe was originally employed as an alternative option to day to day footwear, so that the soles of your best loafer or brogue wouldn't be worn out driving. The dotted sole, the rubber dots reaching up the back of the shoe, was practical, allowing for superior grip on the pedals and making for a more comfortable, controlled driving experience.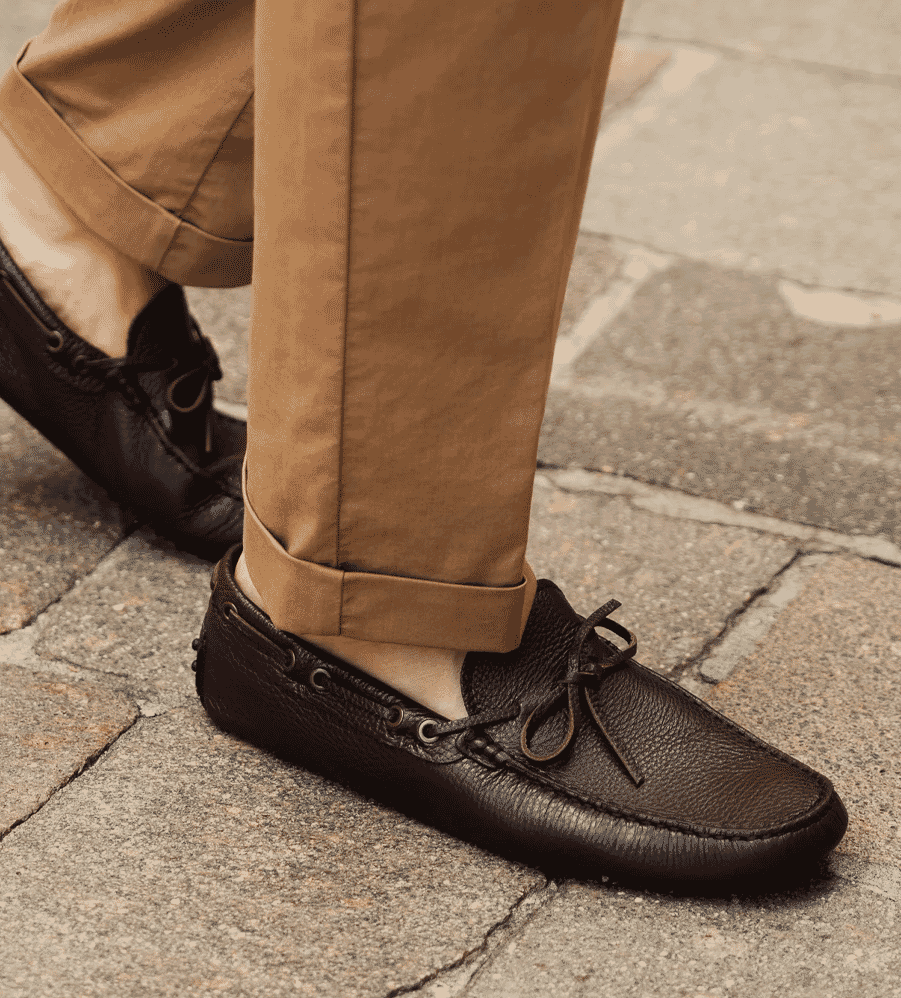 How to wear driving shoes
The point of a pair of driving shoes is leisure and luxury which should inform your choices when wearing them. They are not the sort of shoes to be pounding pavements in on a weekend city break. Think poolside riviera chic, with shorts and a short sleeved button down shirt or polo, or loose evening fits comprising linens top and bottom. We like them for a warm weather or beachside wedding too. Never wear them with socks. Bare ankles only.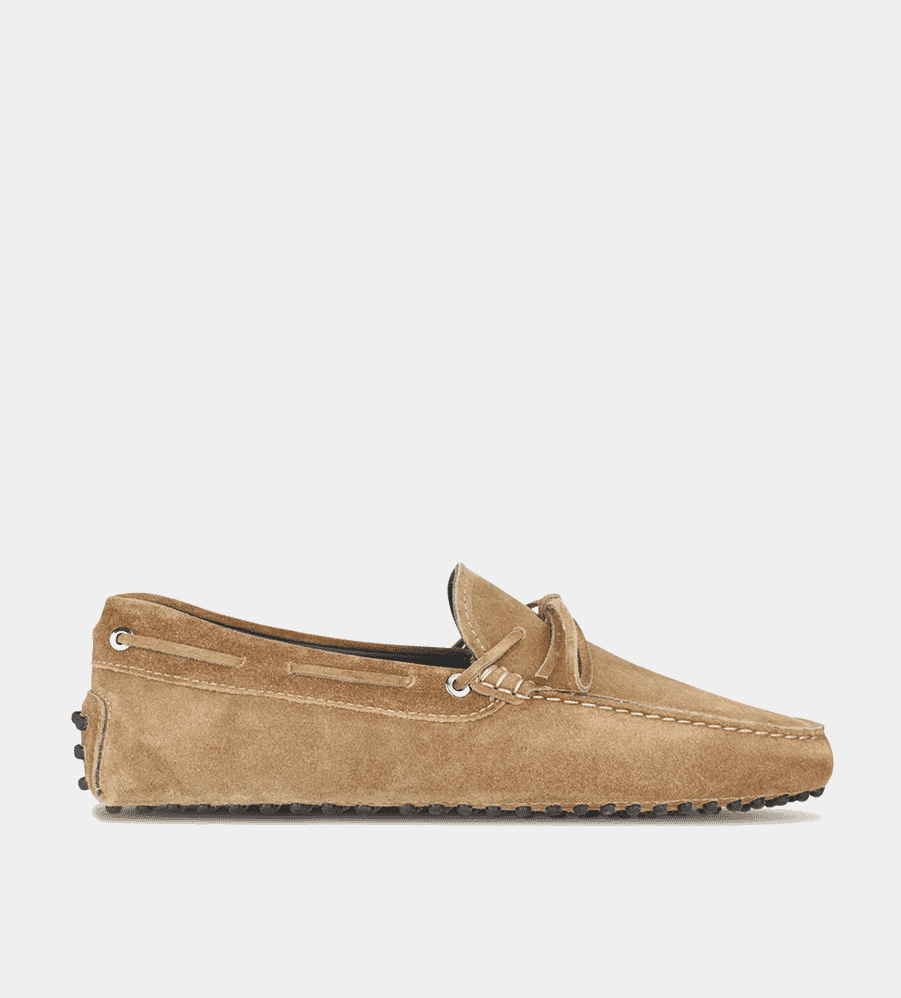 Best driving shoes for men in 2023
Aurélien Suede Driving Shoes
Picture the scene, you're in a pair of these from Aurélien. Mediterranean getaway shoes. You're cruising along the riviera in a convertible with the wind whistling Serge Gainsbourg melodies through your hair, your feet sinking into the brand's trademark luxurious Softey suede. You pull in for an espresso somewhere and as the car door opens and one foot touches the ground the camera zooms in. Beige driving shoe, exposed ankle, white chino. Exposed stitching and the front ties are stand out details as the rubber pebble sole touches hot tarmac. Pure footwear cinema.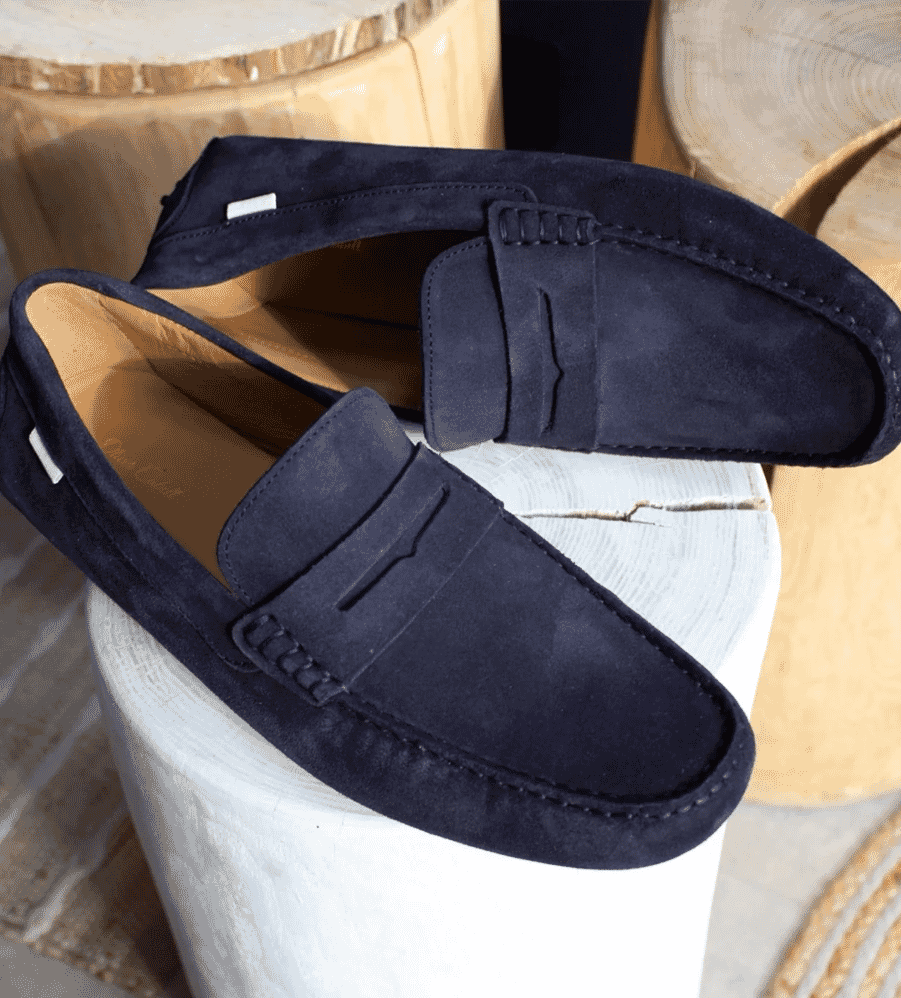 Oliver Cabell Driver
Bricks and mortar swerving footwear revolutionaries Oliver Cabell continue their pursuit of world domination, this time with a foot in the driving shoe arena. The brand's Driver shoe in Navy favours a 3oz Italian suede upper and is an affordable but no less comfortable and well-built alternative to luxury brand options. Italian calfskin leather over Arneflex micro foam offers additional support and comfort. A lot of tannery research has gone into the brand so you can bet you're getting the best materials for the price with these driving shoes for men.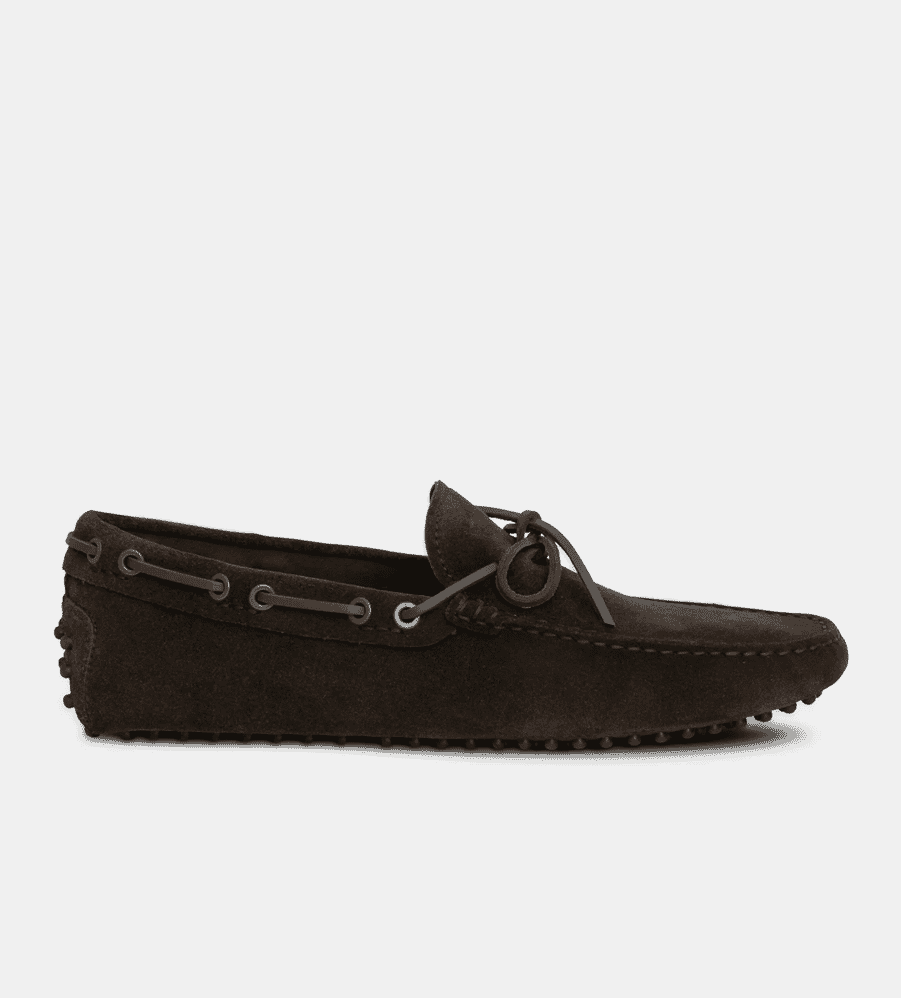 Velasca Spesiè
With the Spesie, Italian brand Velasca has made a driving shoe that's as versatile as possible. Available in seven colourways, all safely autumnal, suede as well as grain leather, the summer moccasin style driving shoe has a waterproof suede and rubber pellet leather sole and a soft, velvety calfskin interior ensure ultimate comfort. We're especially fond of these in dark brown, with matching laces for wearing with denim and linen on summer evenings.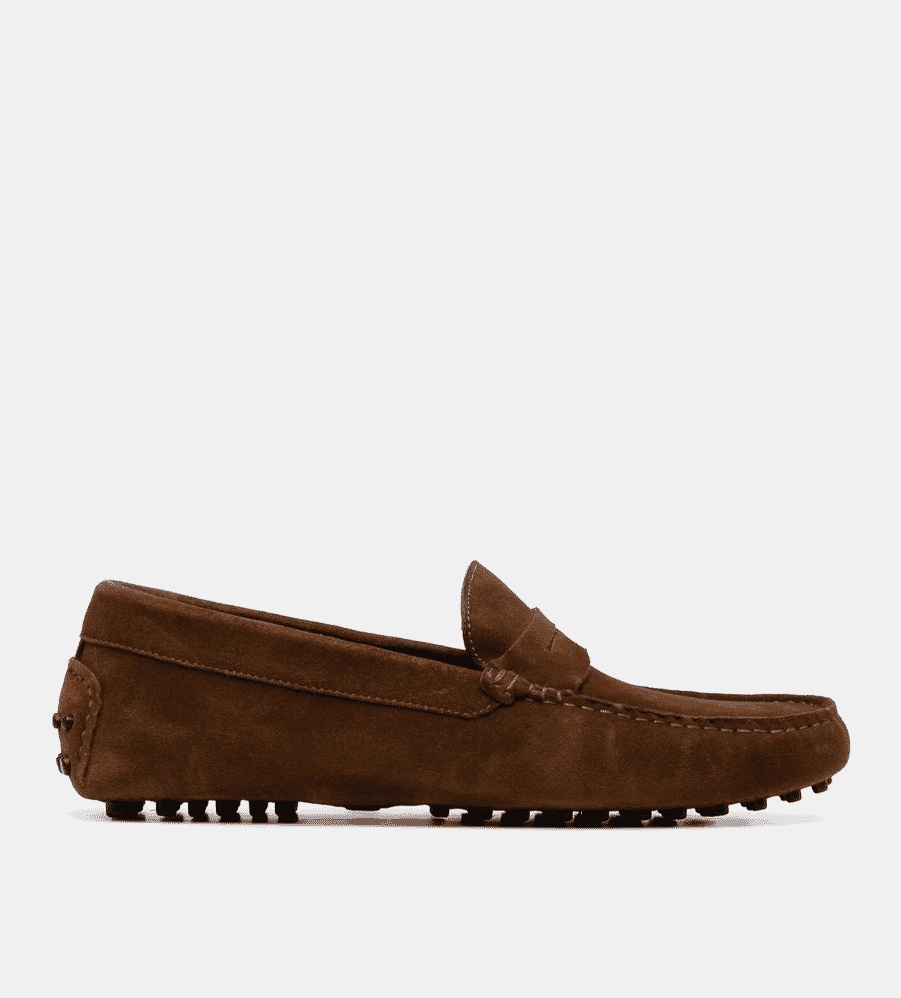 Scarosso Michael Driving Shoes
If you're on the hunt for a tassel or lace-free leather driving shoe more akin to a penny loafer, Scarosso have got you. The brand's driving shoes are produced in Italy using quality materials with this particular pair using premium dark brown calfskin for a comfortable, slick pair that are also available in suede. Wear with wide-leg trousers and a linen shirt for a carefree comfortable weekend fit.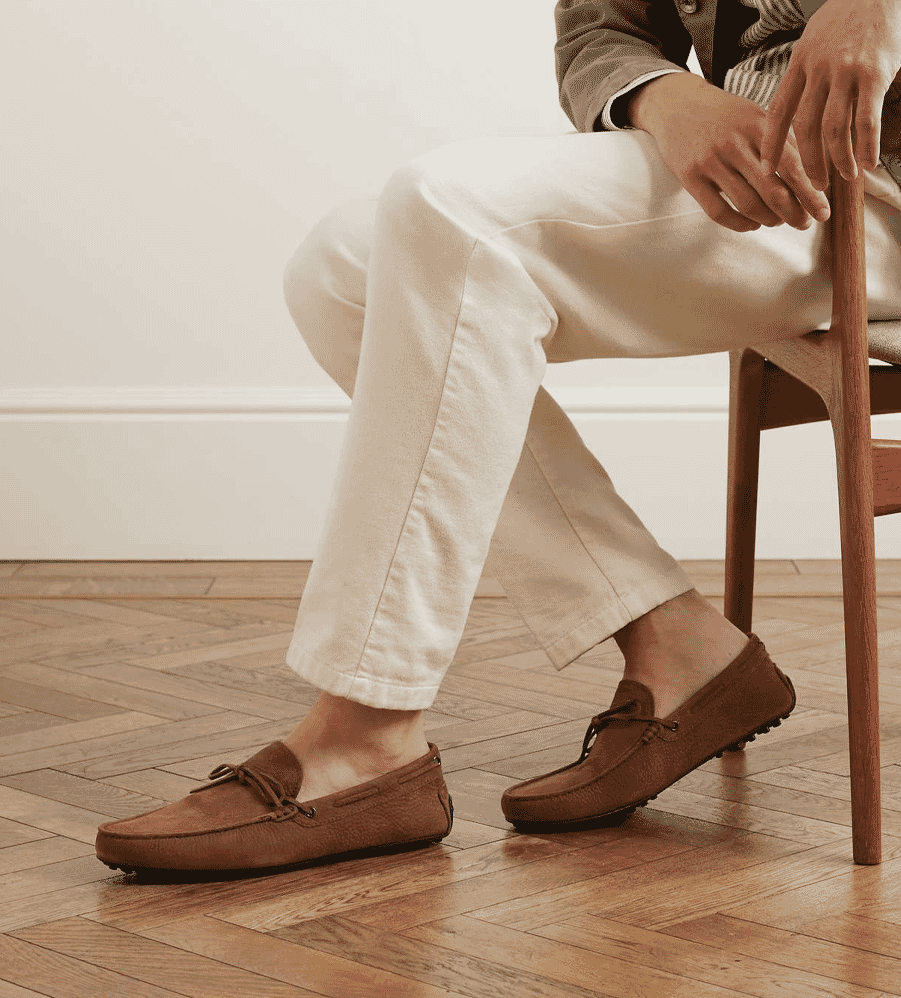 Tod's City Gommino Driving Shoes
The brand most synonymous with men's driving shoes has got to be Tod's. For a time it was almost impossible to open a men's fashion magazine without seeing a shoe prominent editorial from the Italian brand. Driving shoes are their bread and butter and the City Gommino is a fine example of the style. It's easy to forget that Tod's had been going since the 1920s before it hit driving shoe gold in the '70s. This City pair boasts full grain nubuck and signature Gommino pebble soles.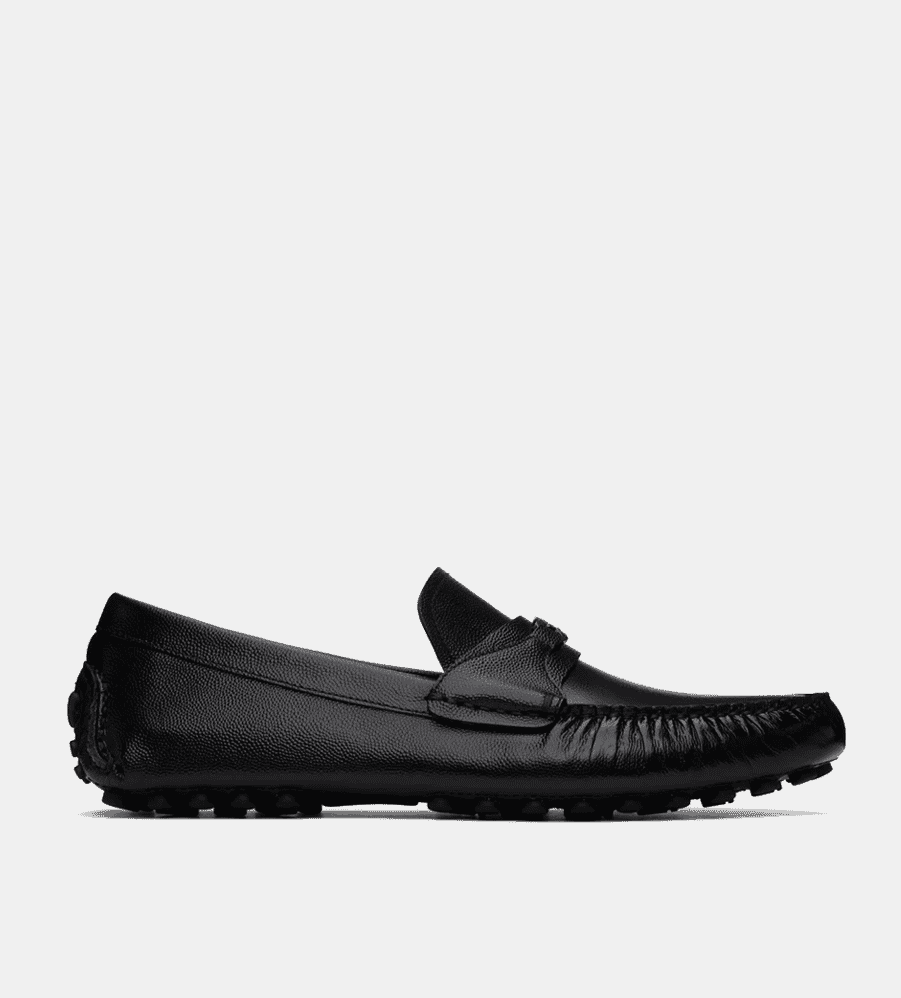 Salvatore Ferragamo Gancini Loafers
Now look at us. Up in the big leagues. Jet black Ferragamo Gancini loafers handcrafted using the finest grained calfskin. A substantial tread featuring nods to the pebble sole, an almond moc toe and a strap with the logo on the vamp make for a formidable combination on a serious looking driving shoe from the Italian heavyweights. Rock them with a big print shirt and let your trousers comfortably sit at the ankle.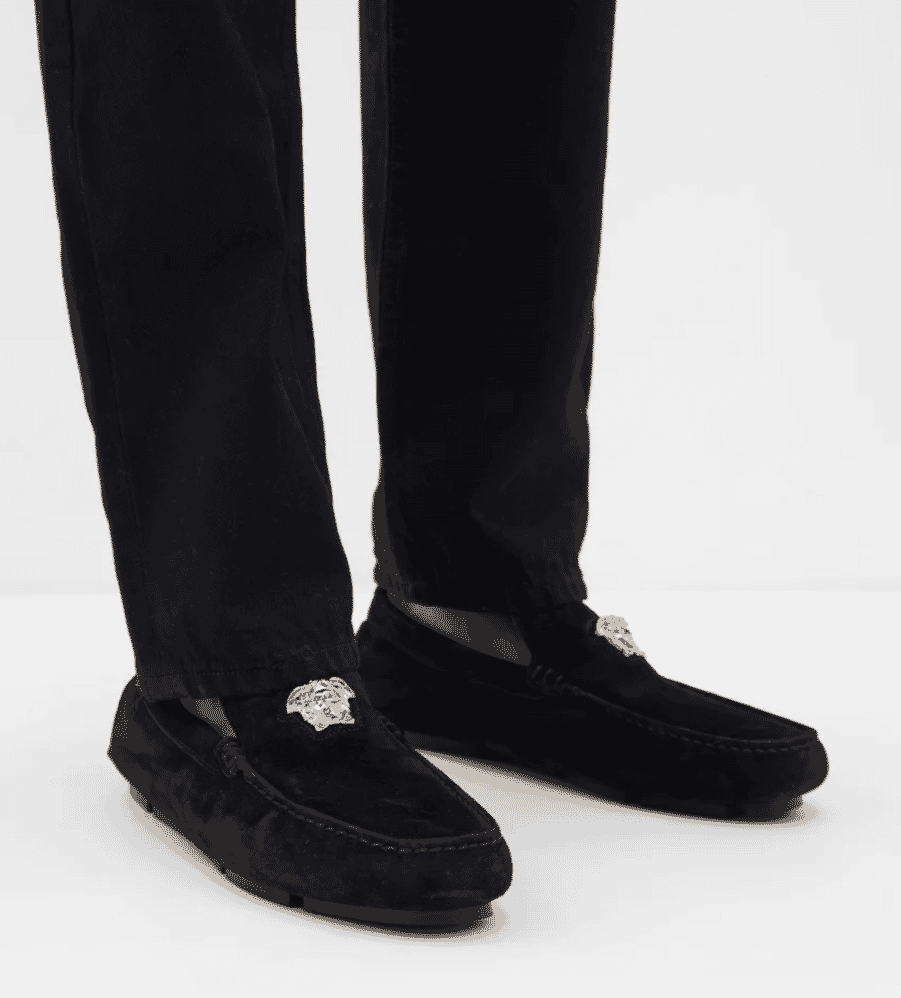 Versace La Medusa Suede Loafers
The La Medusa suede loafer is exactly what you would expect from a Versace loafer modelled on a classic driving shoe. The pebble sole is swapped for a Versace logo articulated flex rubber sole, the upper is lined in suede and there's even a polished logo plaque on the vamp. They are a serious luxury driving shoe to be seen in. Statement slippers.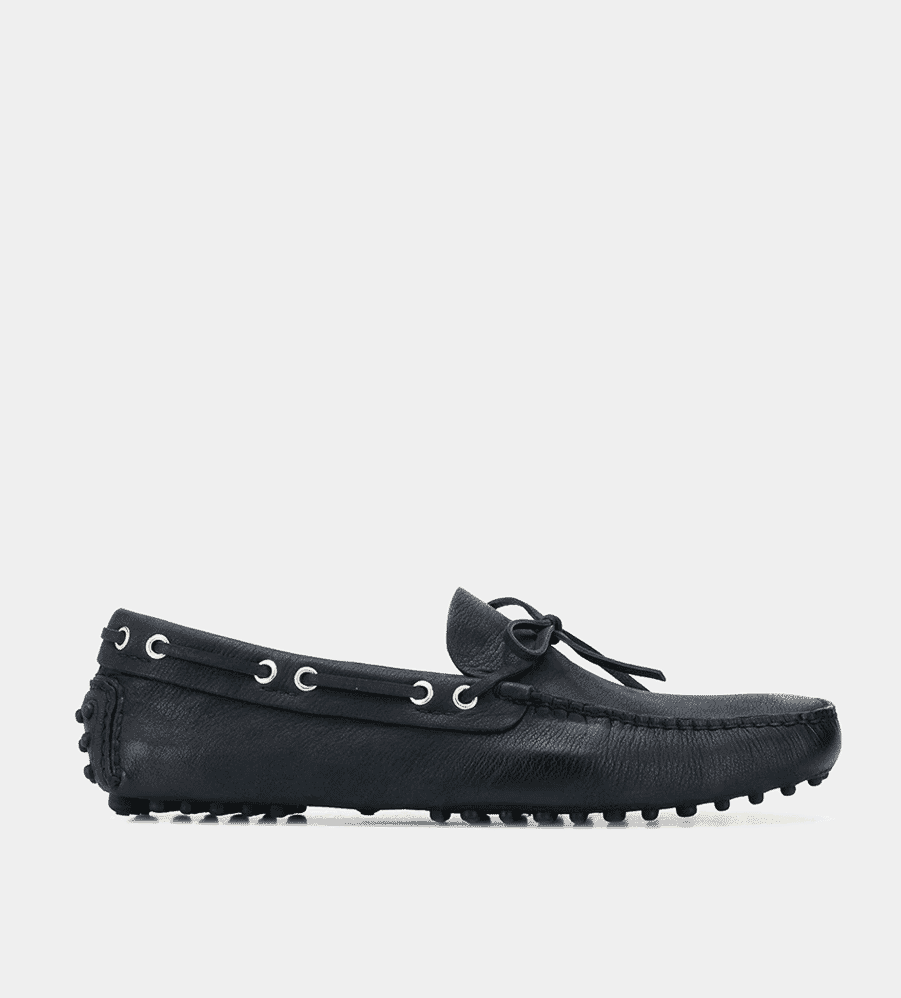 Car Shoe Driving Slip-On Loafers
Last but not least, a dashing pair of navy driving shoes from Italian pioneers Car Shoe, a brand which sits beneath the Prada umbrella now, but was previously the originator of the style. This is one of the few times a navy shoe does the trick. Sticking with the traditional pebble sole, this pair also features a tie fastening, square toe, flat heel and the original 1963 logo. A true OG driving shoe, if you know you know.
For something a bit more formal, check out our pick of the best Oxford shoes for men.
---
---