Words by Alek Rose
The internet is a difficult place to navigate. With so much content, it's hard to discern who you should be following, and what to ignore. Much like our product curation, we think it's always better to strip life down to the essentials, and make sure everything fulfils its job and you enjoy each part of your daily journey - so we're continue to compile some of our favourite people to follow on social media. Hueguh maintains a pristine YouTube and Instagram presence, priding himself on great camera skills and an eye for understated design. He's the latest to fall under our creative microscope.
Name: 
Eric Tamayo.
Full-time job: 
Electrical Engineer.
When did fashion begin to interest you?
When I first started my career I wore a bunch of fast fashion brands that were easily accessible at my local mall. At the time I purchased those items without much interest in fashion and as I was looking for something to get the job done, so I would buy whatever was on display.
As each piece of clothing deteriorated after a couple of wears I began to seek quality essentials for work. Upon sifting through countless google searches, Reddit forums and Youtube videos, I discovered that not all clothing was created equal. I realised that fashion designers utilised the same design process any engineer would use to design quality clothing. The small details, like material choice and construction methods used to make a piece of clothing fit and feel a certain way, it's what ultimately got me into fashion.
What was the first brand or garment that you really fell in love with stylistically?
The first brand I fell in love with was Common Projects. Like many, I had a hard time understanding the high price point for a simple white sneaker. However, as simple as it is, there is no other shoe company that can compete with the fit, finish and classic silhouette of the Achilles Low.
What's one brand that you can't get enough of at the moment?
I've been a long time fan of A Day's March, they make some of the best overshirts for that price range, my personal favourite is their Navy Wool Overshirt.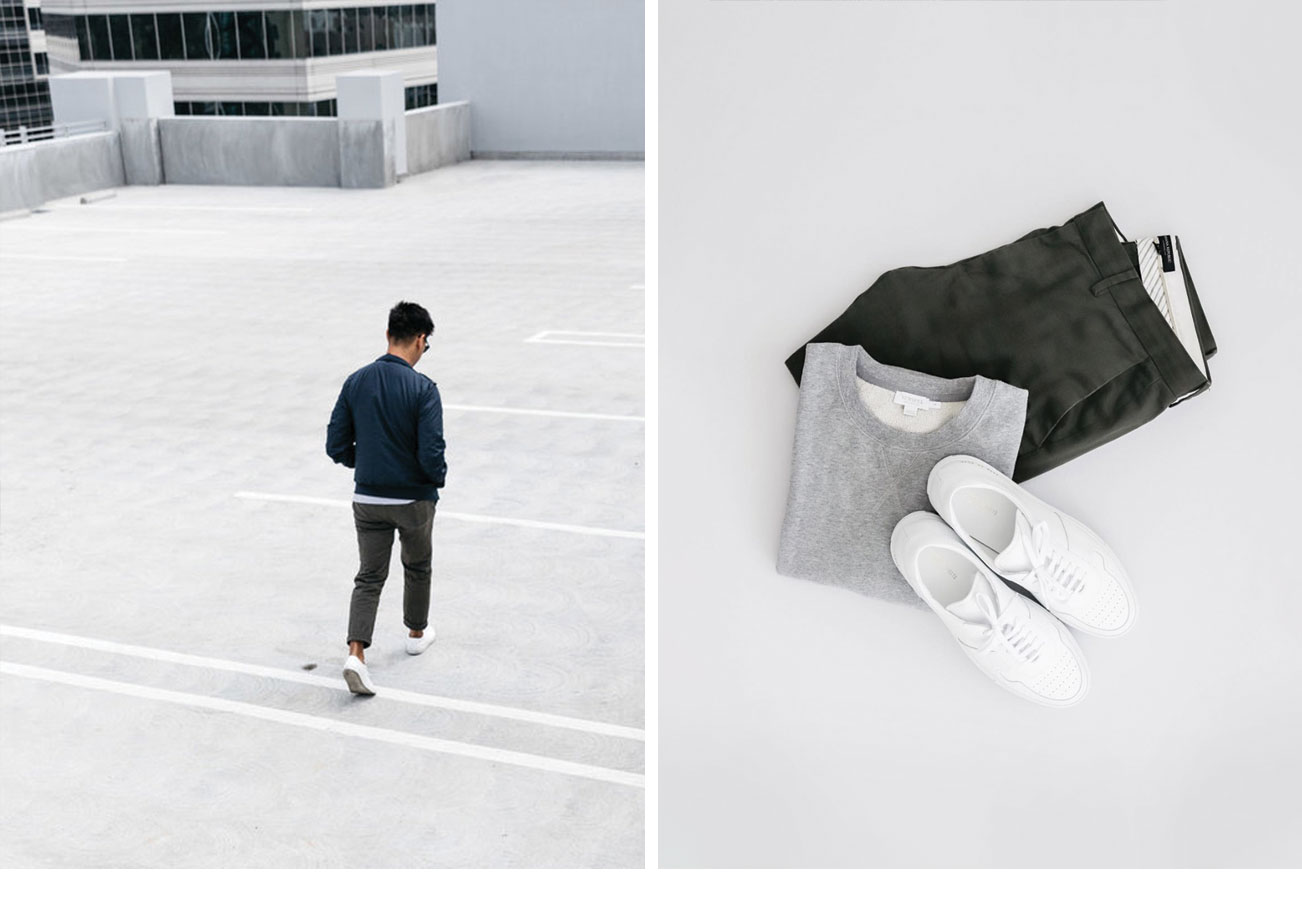 Who are your style heroes?
I remember the day I discovered Fredrik Risvik, he made me want to throw out my closet and start over. 
Your Youtube and Instagram pages are still very young. Has it shocked you to see how successful it has been in so little time?
Yes, at first I thought the best way to grow an audience was to beat the infamous Instagram and Youtube algorithm. I tried everything, only to recognise that good content will prevail regardless of the algorithm.
What inspired you to begin your channel in 2011?
I actually made the channel in 2011 to subscribe to my favourite video game streamers, Seananners and Hutch. I changed the channel name to Hueguh and started uploading at the end of 2017 to satisfy my upcoming 2018 new year's resolution of using my camera more.
What is it that drives you to grow the platform?
At first, the drive to grow the platform came from the love of solving the technical challenges of photography and videography. Anytime I discovered a new technique that I could apply to my content I'd run to get my camera. Lately though, as the channel has grown, the audience has taken over. My Youtube, Instagram, and email are flooded with nothing but kind words and support. Some people will even take time out of their day to simply send a personal thank you. I could never have imagined this kind of response to my content and I am truly motivated by my audience.
Everything on the channel is underpinned by Scandinavian design – what initially made you fall in love with that design movement?
My love for design came from watches. I only have one watch but constantly follow sites like Hodinkee and Worn and Wound. For me, watches are the perfect marriage of masterful engineering and beautiful industrial design. As I learned about watches, I also started to learn more about mid-century modern design, Bauhaus design and ultimately Scandinavian design.
Biggest fashion faux-pas of 2018?
The ugly sneaker trend. I mean, it has ugly in the name.
What is something you saw in menswear in 2018 that should continue?
I loved the return to sub 40mm watch cases, as I prefer the style and design of vintage watches. The Tudor Black Bay 58 released in 2018 is perfection.
Three things that every male wardrobe should have?
Navy Suit

Navy Chinos

Navy Cashmere Sweater
What's the worst job you have ever had?
Besides working as an engineer now, I've worked a variety of jobs since I was 16. I mowed lawns, washed cars, prepared food, repaired phones and photographed weddings. Honestly I enjoyed every job, I always enjoyed new challenges and the opportunity to learn something new. The worst part is the schedule and the inability to operate independently. I'd love to be my own boss someday.
One place you want to visit before you die?
I would love to visit Denmark and experience Danish Hygge.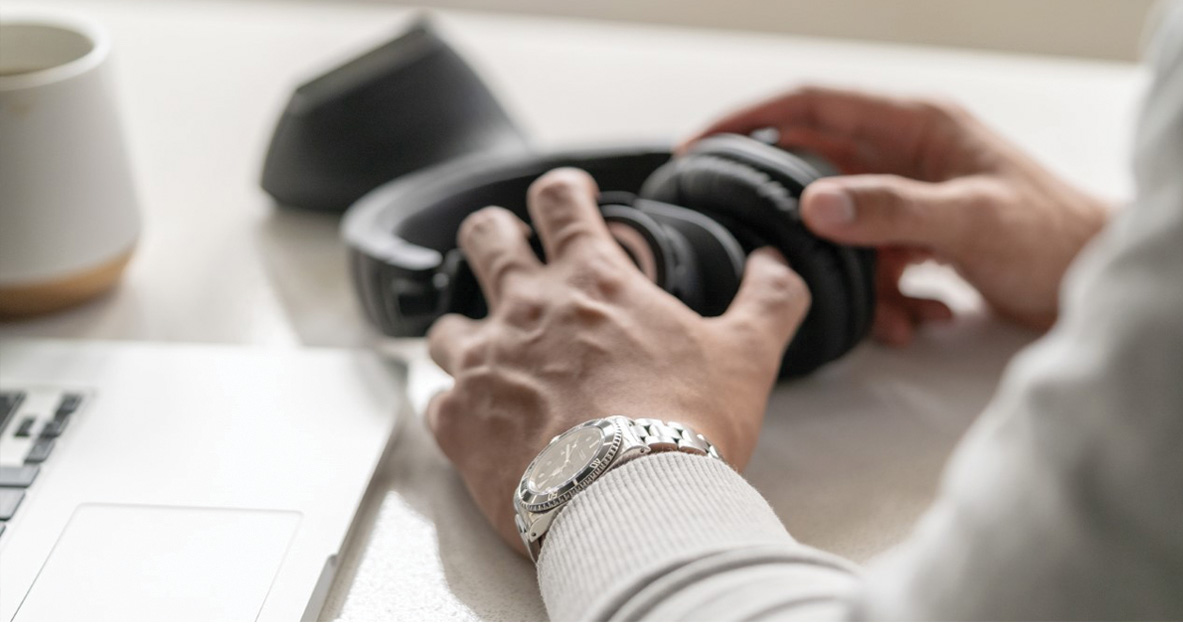 Keep up with all things Hueguh by checking out his YouTube channel and following him on Instagram, too.
Looking for more in the 'Who We're Following' series? Then check out our exclusive interview with one of our favourite photographers, Matthew Johnson.