The great thing about the 'Who We're Following Series' is that we get genuinely excited when we get to sit down with someone that we've been a fan of for so long. It's a chance to divulge a little bit deeper into their world – discover the highs, the lows and the secrets that add the colour to their story. We've done a whole load of them. Photographers, car lovers, interior designers, influencers, the lot. You can check them out here. But this one, with photographer Matthew Johnson, is one that's been a long time coming but one that has been well worth the wait.
Originally from the San Francisco Bay Area – the East Bay, between Oakland and San Jose, Matthew made his way to the East Coast to get a sense of the unique culture of New York – a city he now describes as home. It was around that time he started to work and build a big friendship with Rosa Park and Rich Stapleton of Cereal Magazine. Since that meeting, Matthew hasn't really looked back. Nor have we stopped following him.
Anyway, this week we sat down with Matthew to learn a little bit more about that journey and discuss everything from inspirations and aspirations to the appreciation of happy accidents. Enjoy.
Tell us a little bit about how you started as a photographer…
During college I started exploring writing seriously. That was my first method of telling a story. I was passionate about it and poured my energy into writing a book the year after graduation. It was alright, but I wanted to write another—a proper novel. I bought an around-the-world ticket plane ticket with the plan of traveling alone and being inspired and writing tirelessly, etc. But I brought a camera on the trip and ended up taking many more photos than writing words.
Was there a specific moment where you realised that photography was always going to be more than just a hobby for you?
It was a little bit out of necessity, I think. After sharing photographs from my travels, people started to reach out to see if I could take some photos from then. Small things—events and engagements and so on. I saw that there might be a more immediate opportunity to earn rent money from photography than the long, risky process of writing a novel. I started searching for small gigs, learning more and more as I went.
You're the New York correspondent for Cereal Magazine; how did you get that gig & how has that journey been?
My wife I moved to New York from Oakland, CA to cut our teeth in the big city. I wanted to get more serious about photography as a career. I would spend hours sitting down in magazine shops seeing what people were creating and Cereal was one of the first magazines that caught my attention; I felt like we had similar stylistic sensibilities.
I curated a series of images I had from the foggy California coast and submitted it to them. They ran the series on their blog and I think just in our email correspondence we would tell we would enjoy working with each other. As the magazine grew and as my style evolved, we continued to collaborate, and our relationship deepened to where it is now. I consider Rich and Rosa of Cereal close friends.
You must travel a lot to capture the wonderful photographs that you take, so do you see yourself staying in New York?
This year I'll have travelled a good amount, but in general I don't travel nearly as much as some photographers I know - or the Cereal folks, in particular. We recently moved to New York's Hudson Valley, and it really feels like home. Traveling is great, but I'm always happy to come back.
Where are your favourite spots to hit up in New York when you're in search for inspiration?
The best part of New York City is that it doesn't matter what neighbourhood you're in, inspiration abounds. There's so much happening at all times, so many moments. I just put a music or a podcast on and walk, camera in hand, you can't go wrong.
Who were your early influences?
My biggest influences came when I moved to New York and started really paying attention to the sort of images that resonated with me. It took me a little while to realise I didn't have to shoot fashion just because I was in NY and had spent some time in that world. Learning more about photographers like Fan Ho and Saul Leiter inspired me to explore an individual style, but I was also really influenced by my friends, like photographer Renato D'Agostin, who taught me a lot about photography as art. We'd hang out at his studio and have some wine and he could talk forever about photography, never tiring of my questions. His passion was and is really influential.
What is your favourite project/photograph that you've worked on to date?
Probably traveling to Japan with Nalata Nalata. We visited many small towns and artists I never would have known about without their guidance. The series of observational photographs I took in-between those visits is one of my favourite collections for sure.
What was the last image or project that took your breath away?
I photographed a private residence with my friend Nash Waters developed in TriBeCa, just north of the Freedom Tower. It was such an open-air and design-forward oasis in the middle of the concrete jungle, with a beautiful rooftop terrace. I was really impressed with the design he used to open the space up and feel a part of the outdoors, despite being surrounded by tall buildings.
What are the steps and secrets to becoming a successful photographer with the fierce competition faced in Instagram etc?
I think the flood of imagery on Instagram can make you second guess your work or tempt you to conform your style into what you're seeing. I found I took a big step in my photography when I was able to really hone-in on my voice and stop allowing myself to change my style because of what I 'thought' I ought to be creating.
What is the best piece of advice that you've received on your creative journey?
Read. It's very basic but find time to read. I still am working on this, but whenever I read consistently, I find ideas and inspiration come far more frequently.
What is it that drives you to keep creating?
Happy accidents. The shifts and evolutions in my work have come largely serendipitously—a mistake in exposure or an odd observation in the field. I'm driven to continue creating because I'm anxious to know what I'll stumble into next.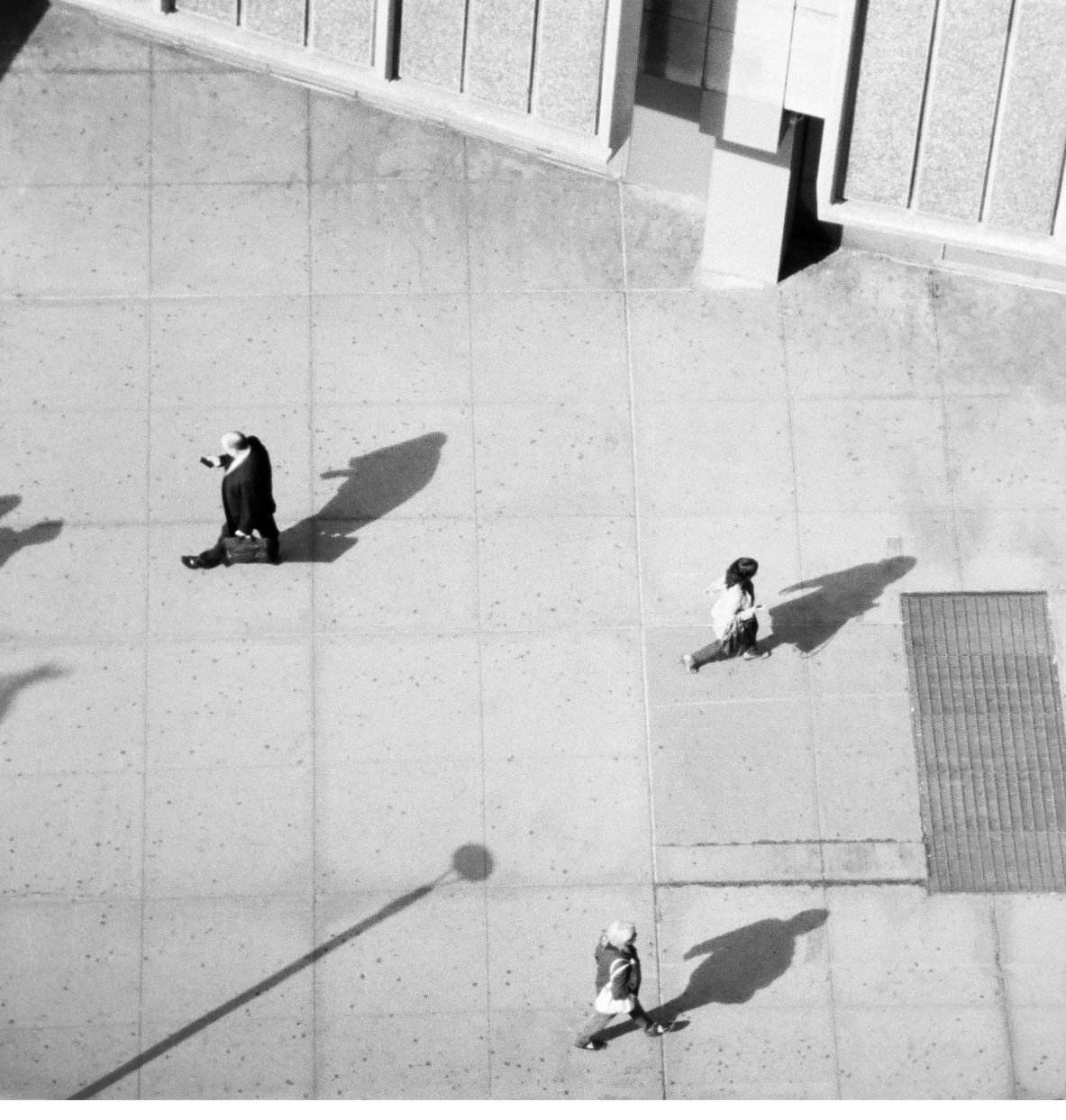 What do you hope to do this year that you've never done before?
Later this month I'll actually be joining a gallery, which is really exciting and new for me. Rosa Park, editor of Cereal, is opening Francis Gallery, and she'll be representing me as an artist. I'm looking forward to being able to focus solely on cohesive works of art and learn more about what being represented by a gallery really means.
You've got $100 in your pocket right now, what would you spend it on?
It's getting cold here in Upstate New York. I'd probably spring for a really nice bottle of bourbon.
Follow Matthew's incredible work on his website and Instagram.
Enjoyed this? Check out our exclusive interview with another one of our favourite automotive photographers, Kevin McCauley aka @CapturingTheMachine.