Get ready to embark on a captivating journey through North-89's AW23 Collection, where impeccable style converges seamlessly with unwavering functionality. This season marks a significant step in North-89's evolution as they reimagine timeless classics with a contemporary twist and introduce ground-breaking materials that redefine the landscape of luxury menswear.
As you delve into the heart of North-89's AW23 Collection, prepare to experience a realm where style knows no bounds. Each step you take is a testament to the brand's commitment to comfort and enduring elegance. North-89's dedication to craftsmanship and quality resonates throughout their offerings, promising an unparalleled experience that transcends mere footwear.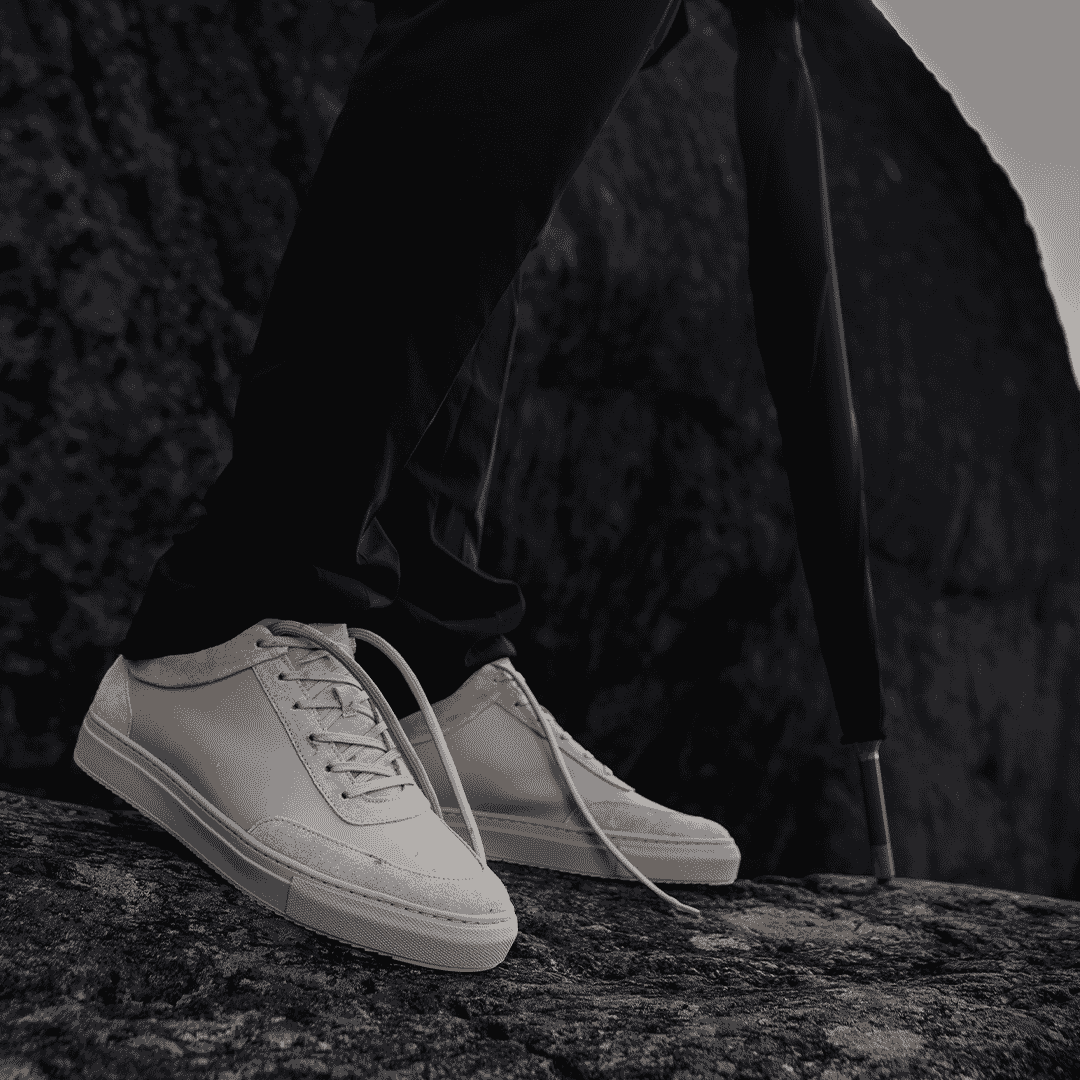 Innovative materials for unmatched comfort
One of the standout features of this collection is the introduction of rubberized leather, inspired by North-89's inaugural collection in 2016. This upgraded material seamlessly merges form and function. Beyond its striking Scandinavian minimalist aesthetics, rubberized leather offers unparalleled breathability, unmatched comfort, and extraordinary durability.
North-89's dedication to craftsmanship and quality permeates every aspect of their rubberized leather. Drawing inspiration from the ever-changing Scandinavian climate, this innovative material ensures that every step you take is a journey of delight and comfort. Whether navigating bustling city streets or embarking on countryside escapades, North-89's rubberized leather sneakers will swiftly become your indispensable companions.
Moreover, the incorporation of this innovative material underscores North-89's deep commitment to environmental sustainability. The brand takes a resolute step towards eco-consciousness, integrating materials that excel in performance while contributing to a greener, more sustainable world. By choosing North-89, you not only embrace impeccable style but also actively participate in shaping a brighter, environmentally responsible future.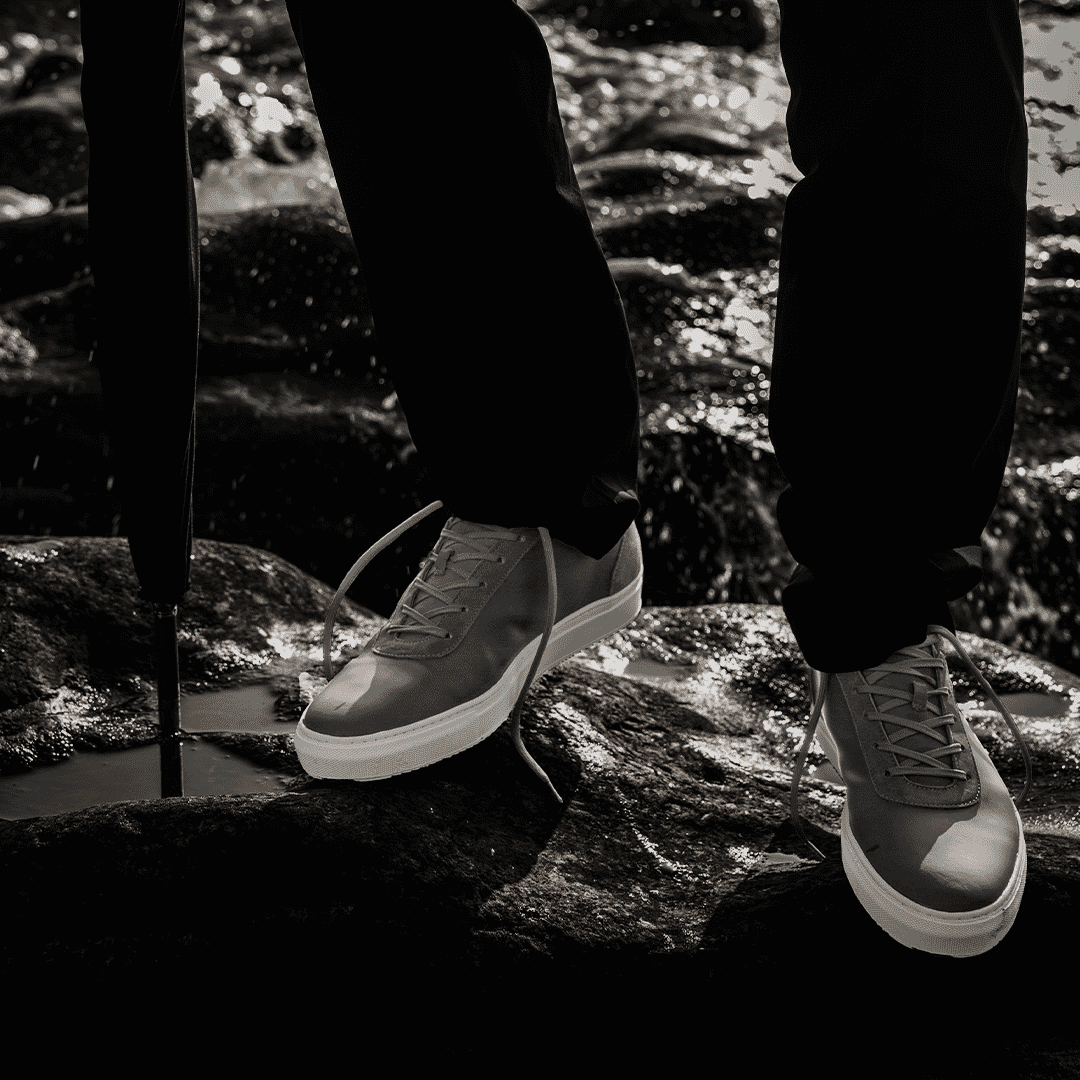 The art of craftsmanship
Since its inception in 2016, North-89 has undertaken a profound mission to revolutionize sneaker functionality. With each collection, they draw inspiration from the ever-evolving Scandinavian climate, a testament to their dedication to quality, functionality, and aesthetics. Nestled in Stockholm, where all four seasons eloquently depict nature's beauty, North-89 designs footwear that encapsulates the essence of Scandinavian design principles.
Skilled artisans meticulously craft each pair of North-89 sneakers in a family-owned factory in Portugal. Here, no compromises are made; only the finest Italian leathers and cutting-edge materials find their place in the creation process. The outcome? Footwear that boldly stands out, harmoniously marrying Scandinavian sensibilities with contemporary craftsmanship.
What truly distinguishes North-89 is their unwavering commitment to detail. They ensure that each pair epitomizes precision, leaving no element overlooked. From the discerning choice of materials to the intricate stitching and impeccable finishing touches, every stage of production underscores North-89's unwavering determination to craft exceptional footwear.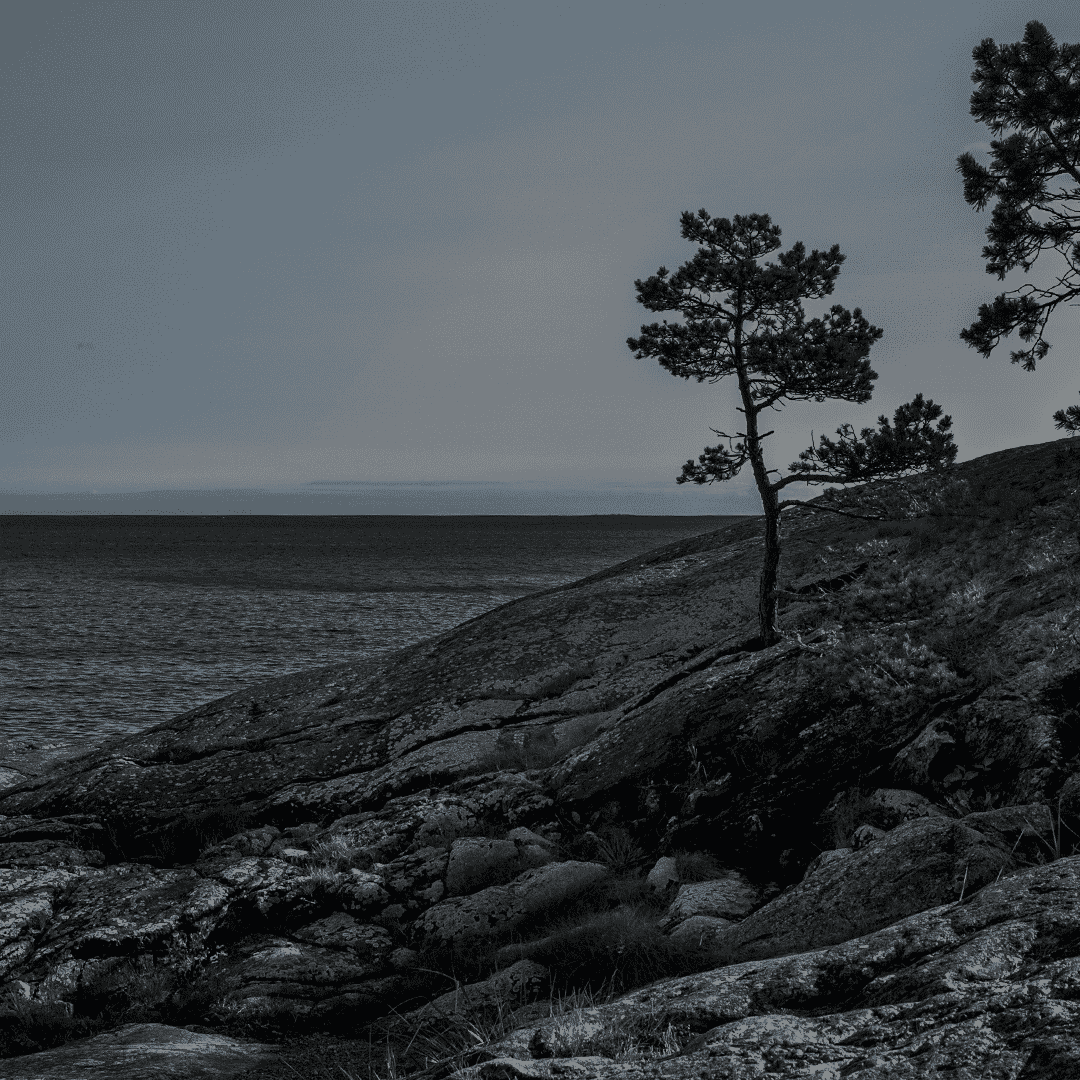 Embracing excellence
As you embark on your voyage through North-89's AW23 Collection, you'll discover not merely footwear but a symphony of impeccable style and unwavering performance. Dive into a world where luxury and innovation converge, promising an unparalleled blend of style and comfort. With North-89, your every step becomes a statement of sophistication, and your feet deserve nothing less than the epitome of excellence.
---
---