Chronograph watches go beyond the simple time-telling purpose of a normal watch to offer a range of impressive functions. At their most basic, they serve as a watch and a stop watch, but many chronograph watches feature a telemeter for measuring distance, a pulsometer for measuring heart rate and sometimes even a tachymeter for measuring speed. And that's not even to mention their visually pleasing design features: the considered arrangement of multiple counters on the dial creates a sense of aesthetic harmony and intrigue.
You may think that all of this warrants a particularly high price tag, but this isn't necessarily the case. Whatever your budget, there's a chronograph or you. Scroll on for our pick of some of the best chronograph watches for men under £250, £500 and £1000 pounds.
The best men's chronograph watches under £2

50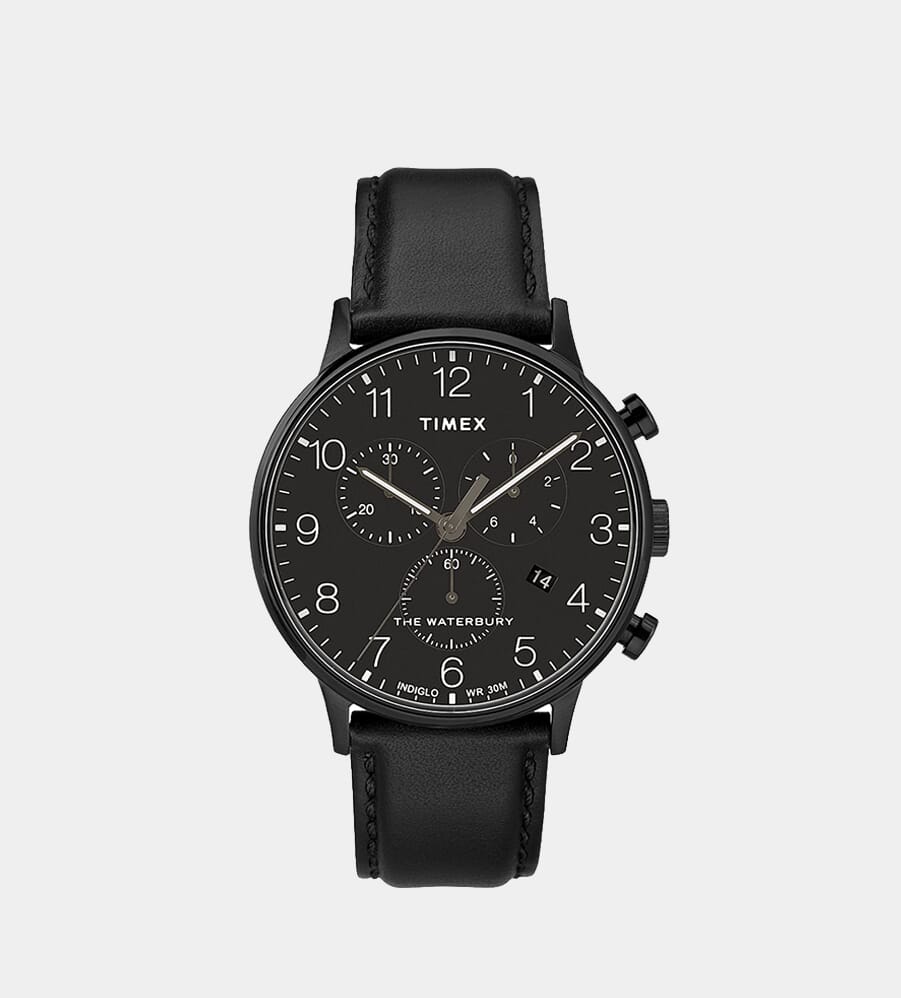 Timex Waterbury Classic Chronograph
If you're looking for a chronograph disguised as a handsome dress watch, look no further than this sleek and sophisticated timepiece from Timex. Its matte black case, black leather strap and pared-back design lend it a sense of understated elegance. Team it with anything from classic evening attire to your weekend get-up of overshirt and jeans.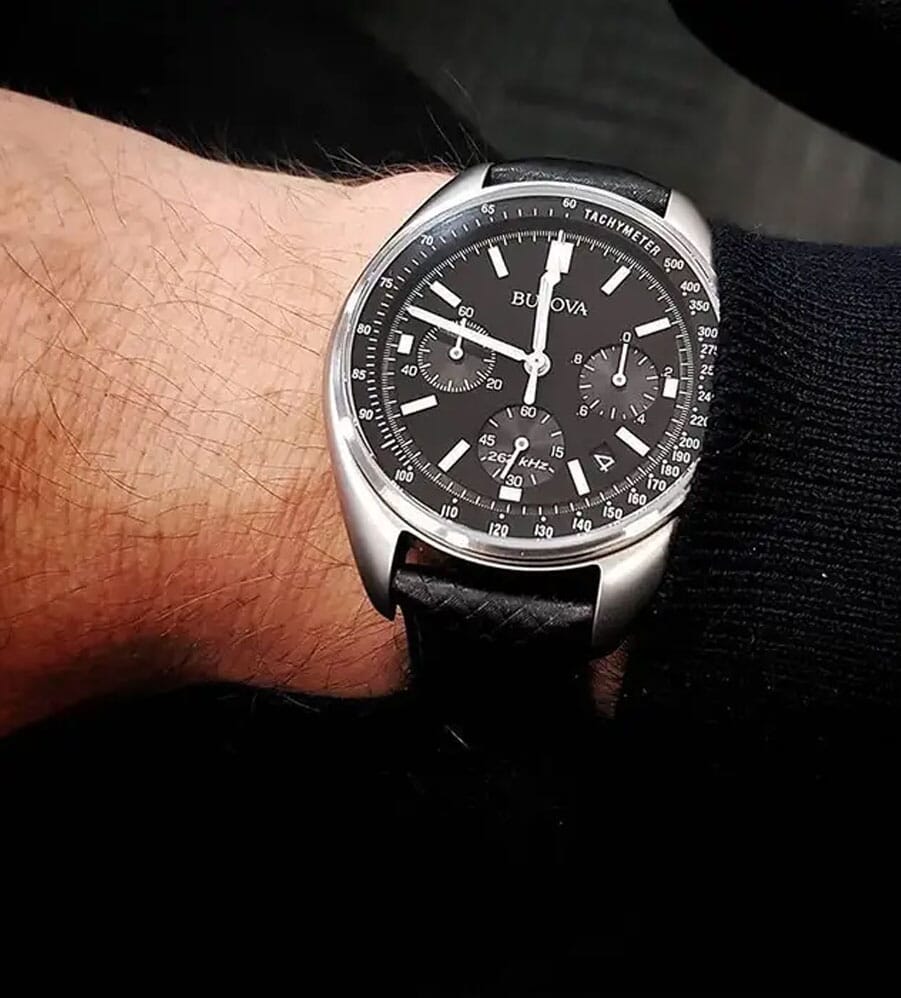 The best men's chronograph watches under £500
Bulova Lunar Pilot
Most of Bulova's watches don't come cheap, but there's a small selection of more affordable options under the £500 mark. We're particularly drawn to the Lunar Pilot chronograph, a stylish leather strap watch that boasts a sleek black dial and silver-hued stainless steel case. It's powered by an ultra-accurate high performance quartz movement with a frequency of 262 kHz and is water resistant up to 50 metres.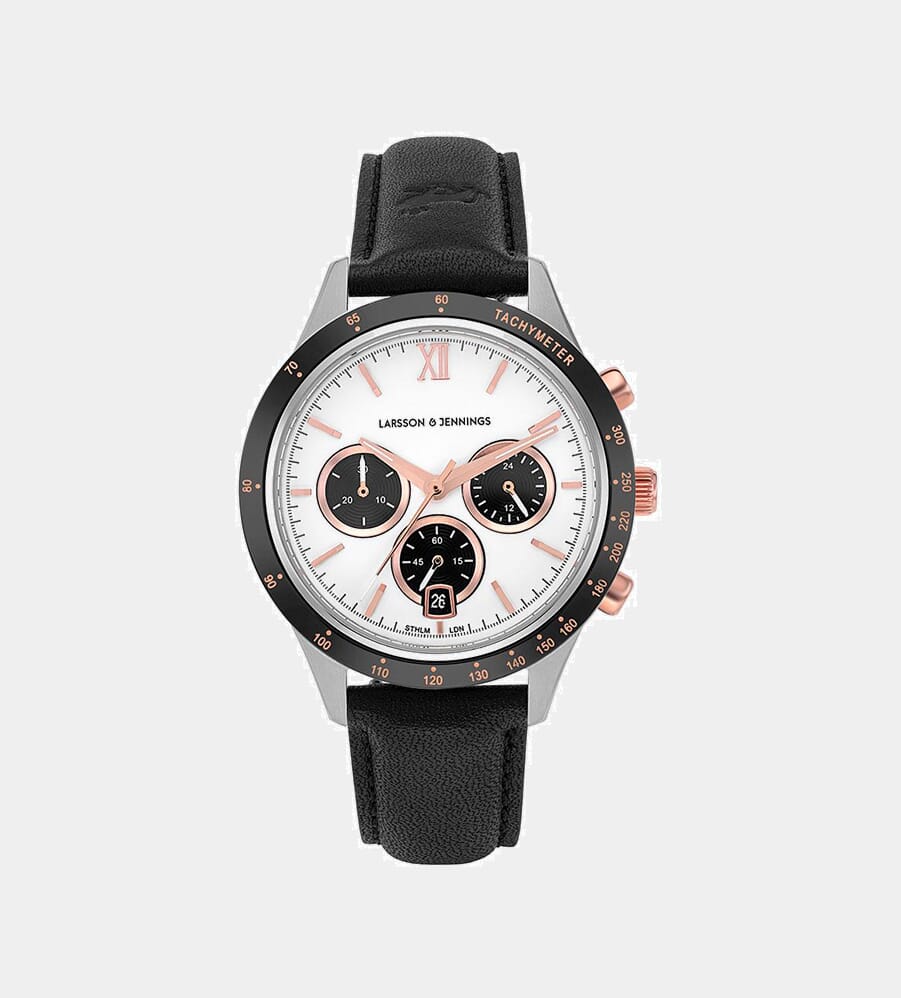 Larsson and Jennings Rally Chronograph Watch
With a focus on precision and legibility, the Larsson and Jennings Rally sports Chronograph boasts clean lines, luminous markers and hands and an ultra-precise quartz movement. A durable vegan leather strap and a scratch-resistant sapphire-coated mineral glass dome reinforce this classic racing watch's premium quality.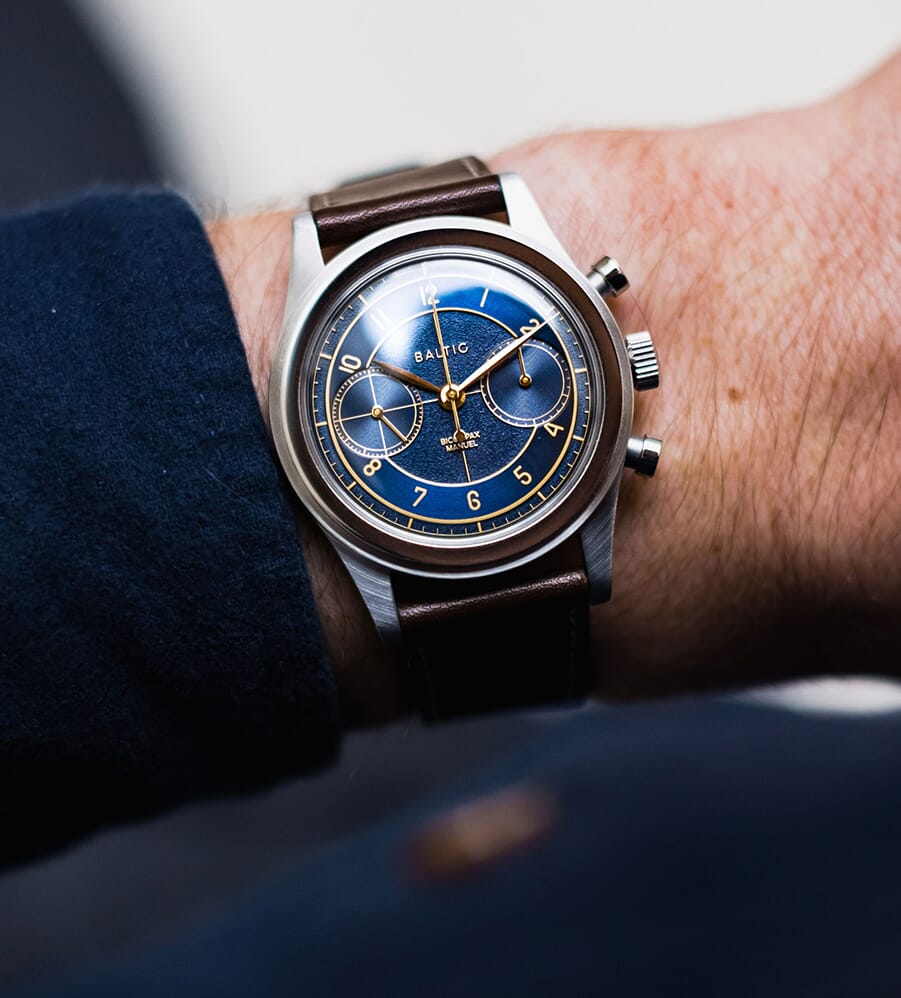 The best men's chronograph watches under £1000
BALTIC Watches Bicompax 002
BALTIC Watches' elegant Bicompax 002 draws inspiration from the chronograph watches of the 1940s, while maintaining a distinctively modern feel. The watch boasts linear brushing on the side, circular brushing on the lugs, and mirror polishing on the last step on the case, ensuring that the watch catches the light beautifully at all times. An art deco-inspired dial design tops it all off.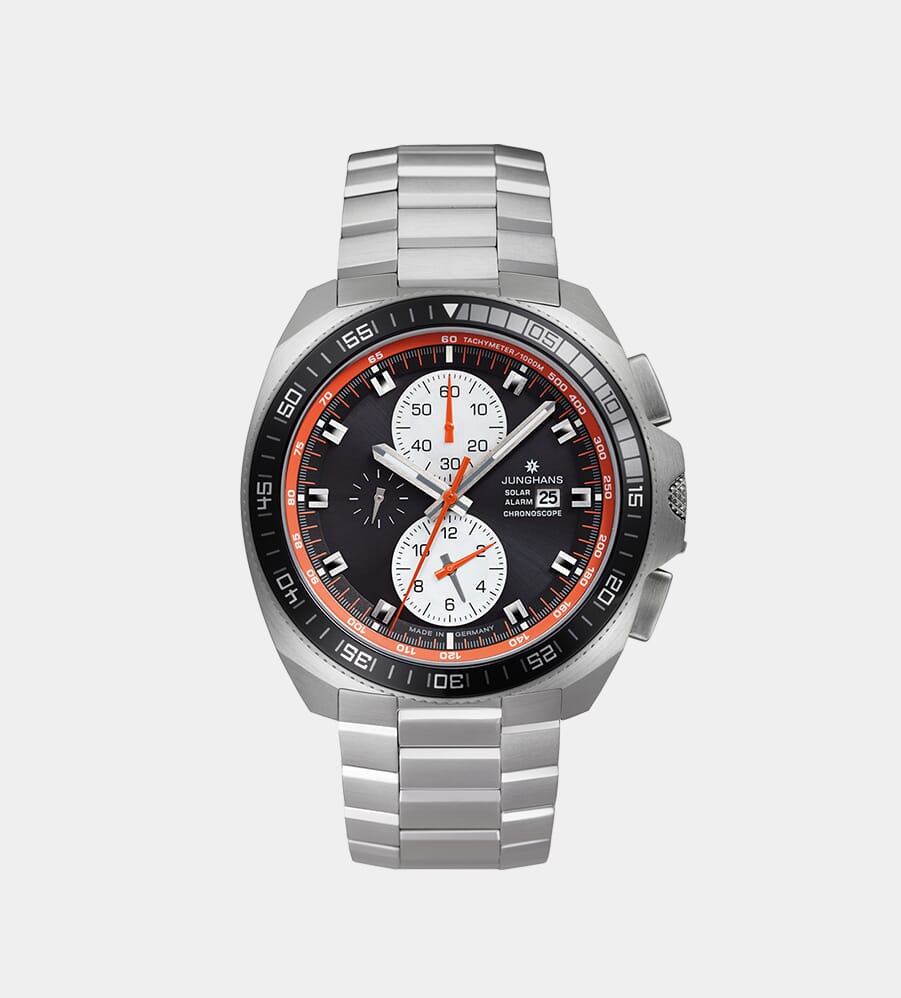 Junghans 1972 Chronoscope Solar
Junghans' 1972 Series harks back to an era of new measurement technology and revives the style of the 1970s. The Chronoscope Solar is the perfect example of time-honoured style fused with contemporary machinery. Its transparent anthracite-grey face is easy to read and kept precise by a solar-quartz movement.
Read our ultimate guides to quartz watches and mechanical watches.
Shop all men's watches at OPUMO.
---
---