Whether you love it or hate it – for the record, we love it – Christmas is right around the corner. We all know that as soon as the clock hits midnight on 1st November, the seconds begin to tick a little faster and don't slow down until the final bite of the Christmas feast. Don't fear though, we're here to make your festive season a little bit less stressful this year, with our ultimate 2023 Christmas gift guide. We've done the hard work for you and broken the guide down into categories for the various people in your life that you need to be stocking up for – from your girlfriend to your old man. All that's left for you to do is click 'add to cart' and watch your loved ones' excitement unfold.
Table of Contents
Best gifts for boyfriends
Gift buying for a S.O. is always a somewhat challenging task – whether you're 20 years into the relationship or still enjoying the honeymoon period. There are some gifts you can't go wrong with however – like elegantly understated jewellery or a crisp white shirt. Here are some options he's bound to love.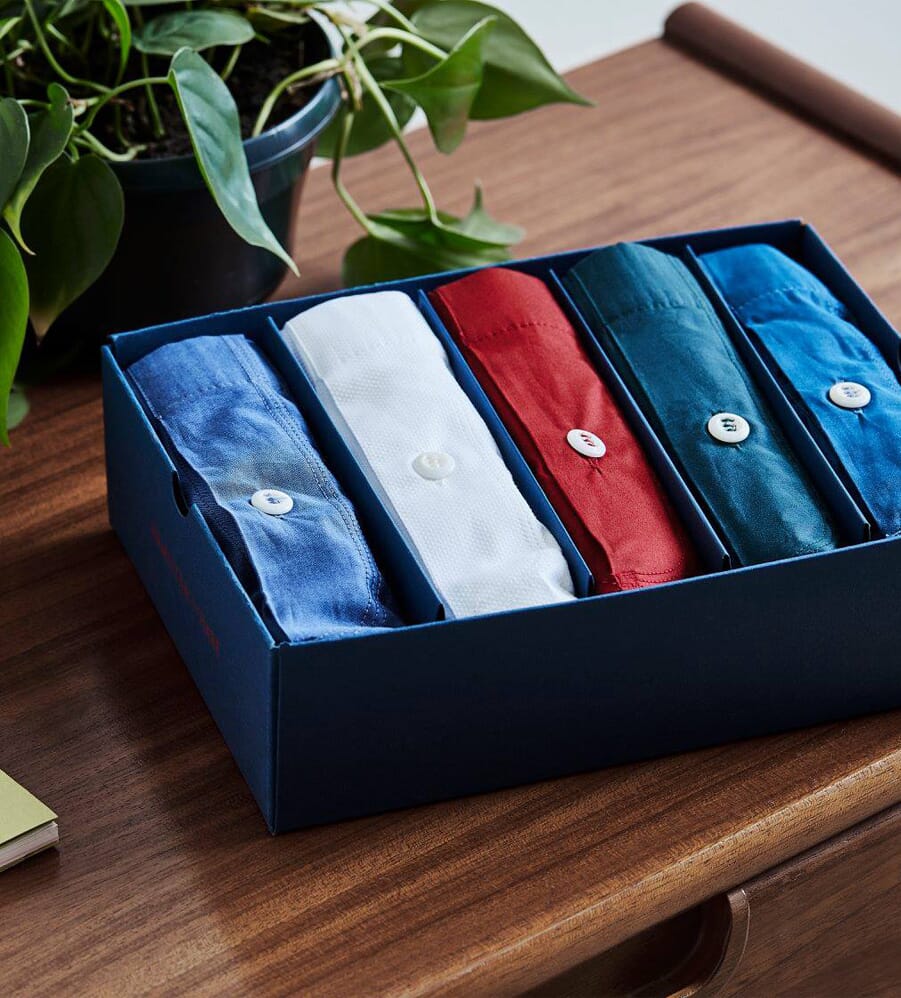 Hamilton and Hare Boxer Short 5-Pack Set
Boxers for Christmas? We'd usually be firmly against the idea, but not so when they're from a high-end label like Hamilton and Hare. This particular set features five pairs, all designed in collaboration with a Savile Row tailor and cut from luxurious shirting-grade cotton in a flattering slimline fit.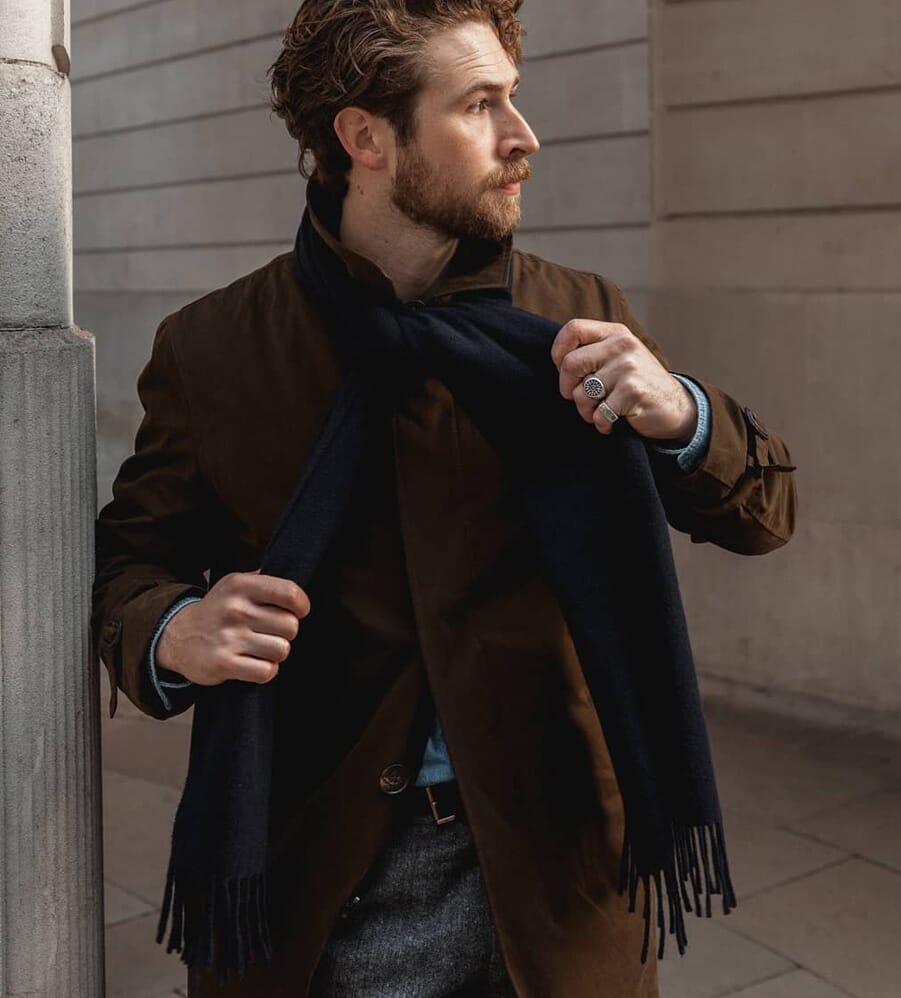 ASKET Cashmere Wool Scarf
ASKET is a Stockholm-based label that creates sustainable staples designed to transcend trends and stand the test of time. The brand's cashmere wool scarf – available in four versatile neutral hues – is made from a blend of recycled cashmere and recycled wool. Stylish, soft and sustainable, what's not to love?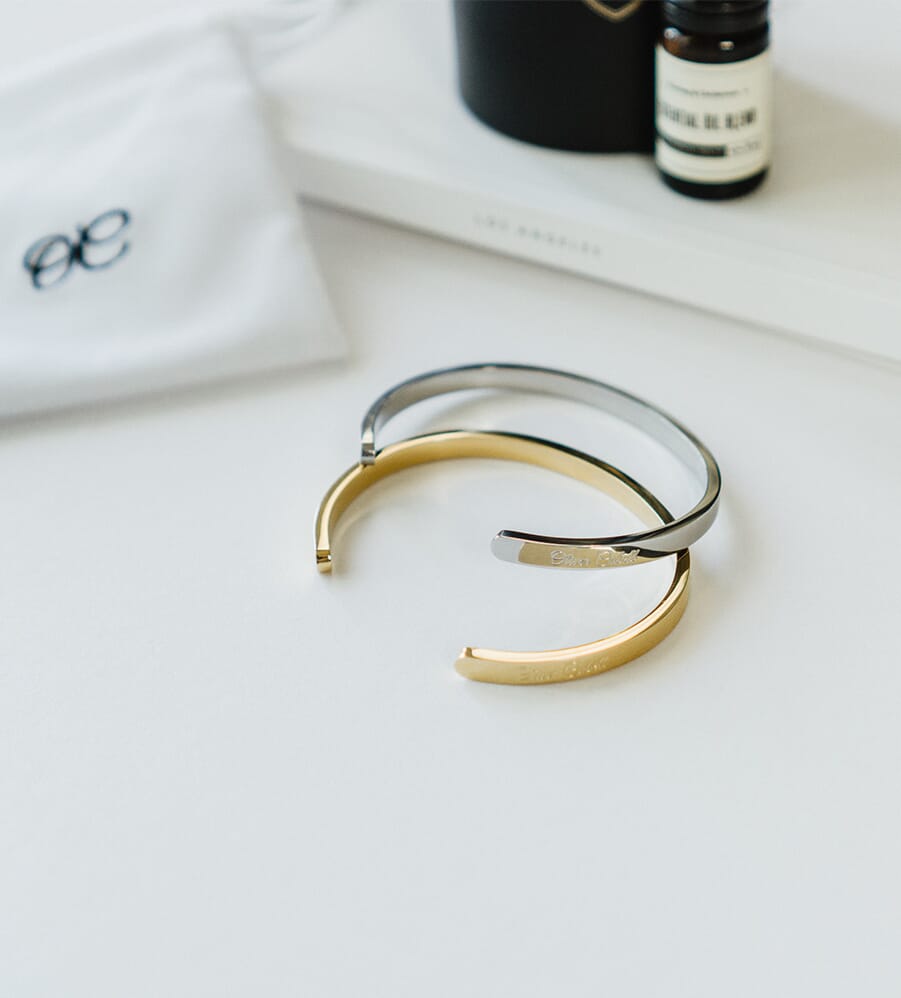 Oliver Cabell Gold Alan Cuff
Crafted by expert jewellers from 14k gold, this simple yet elegant cuff from Oliver Cabell is a timeless classic that its wearer will cherish for years. It's waterproof and sweatproof, making it perfect for active types.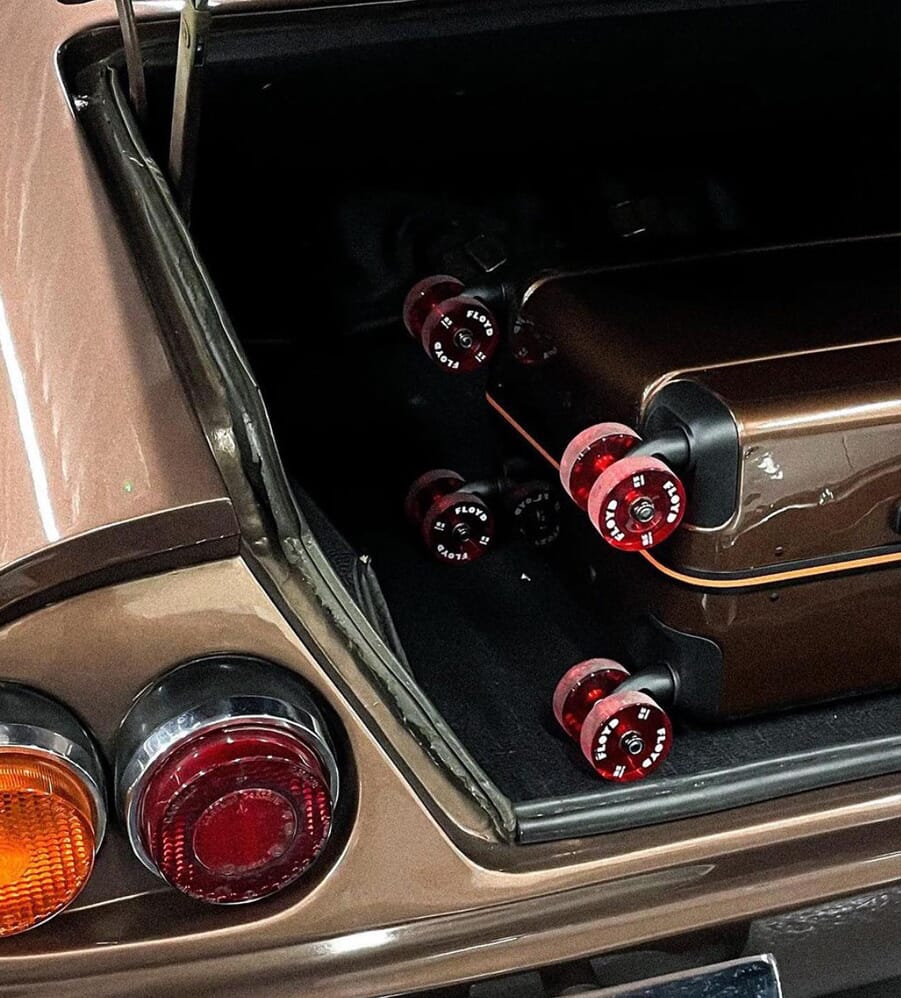 Floyd Check-In Case
German luggage label Floyd offers a serious upgrade from sub-par luggage with its sturdy and stylish check-in case. A high-end polycarbonate shell, super-smooth polyurethane wheels and a durable aluminium handle are combined to create a case that will withstand years of adventures.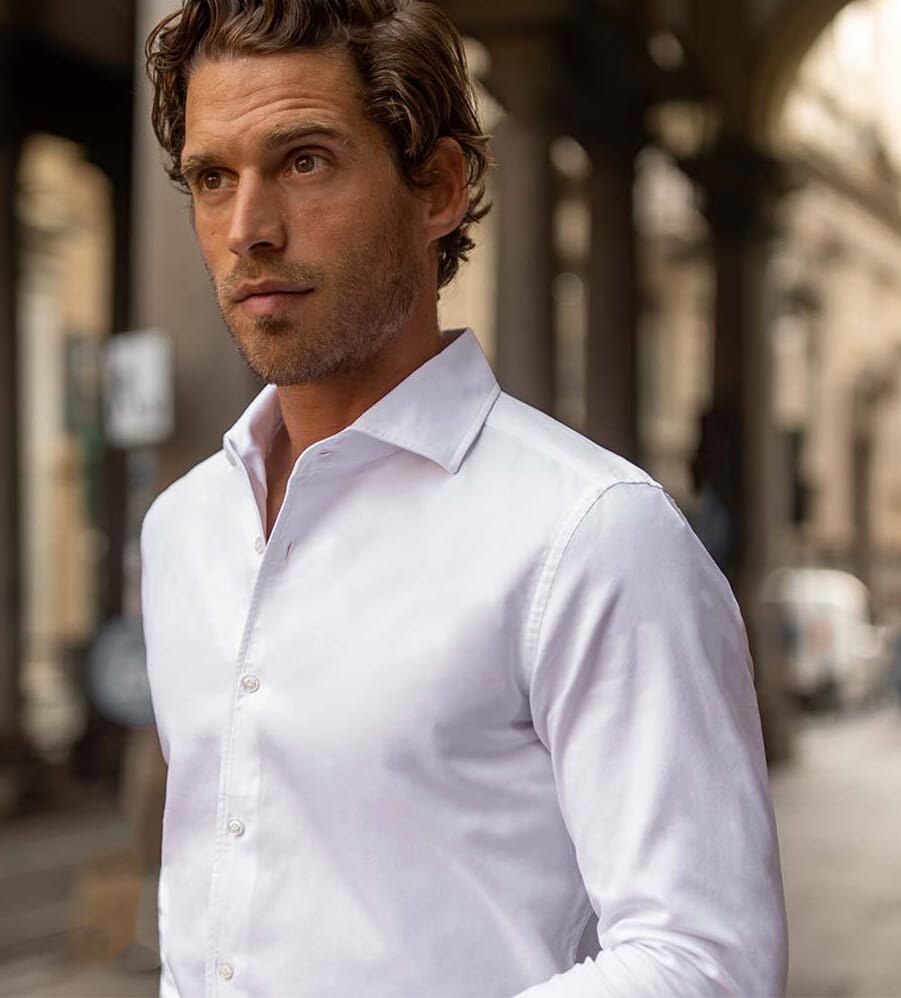 Luca Faloni White Cotton Oxford Shirt
A classic white Oxford shirt is a tried-and-true classic that you simply can't go wrong with. This impeccably-cut version from Italian menswear maestro Luca Faloni is crafted from the world's finest Egyptian cotton, renowned for its hypoallergenic and breathable qualities.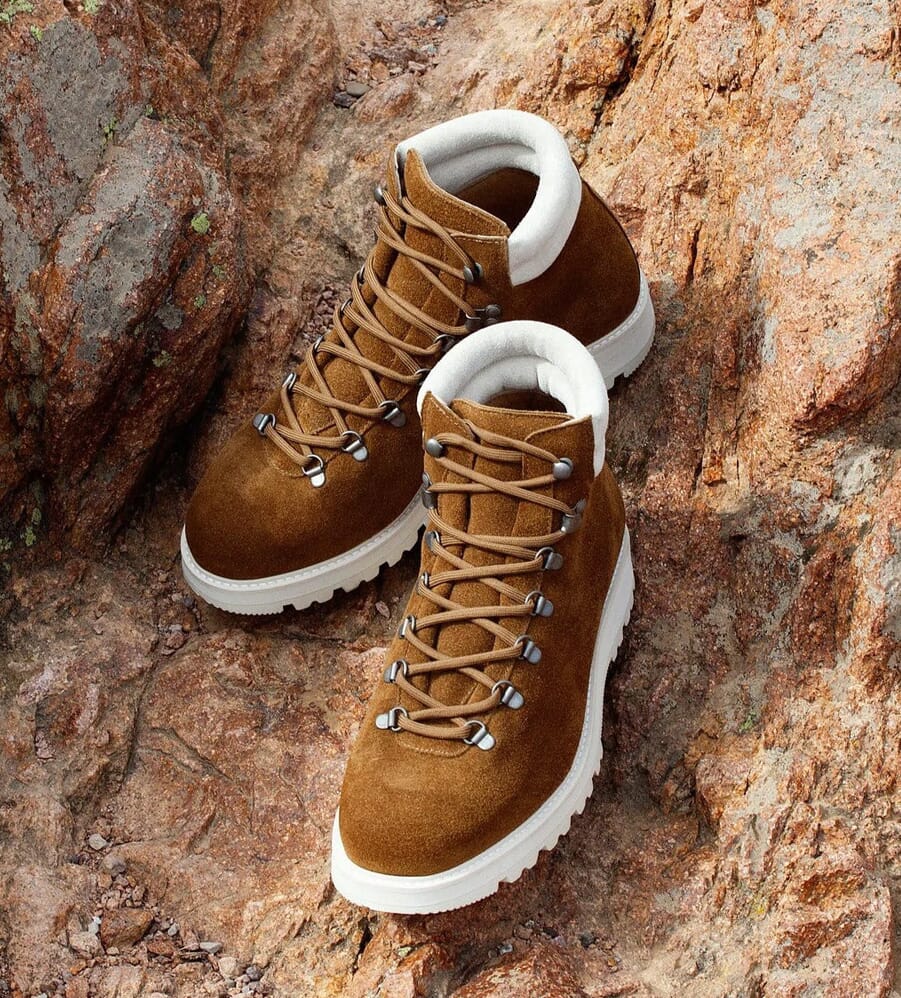 Myrqvist Duved II Suede Boots
For proper winter boots that will look as good in the mountains as the city, you can't go past this pair from Swedish footwear label Myrqvist. Crafted from premium water repellent suede, they feature a tough rubber sole, padded collar and waterproof lining for ultimate comfort, no matter the conditions.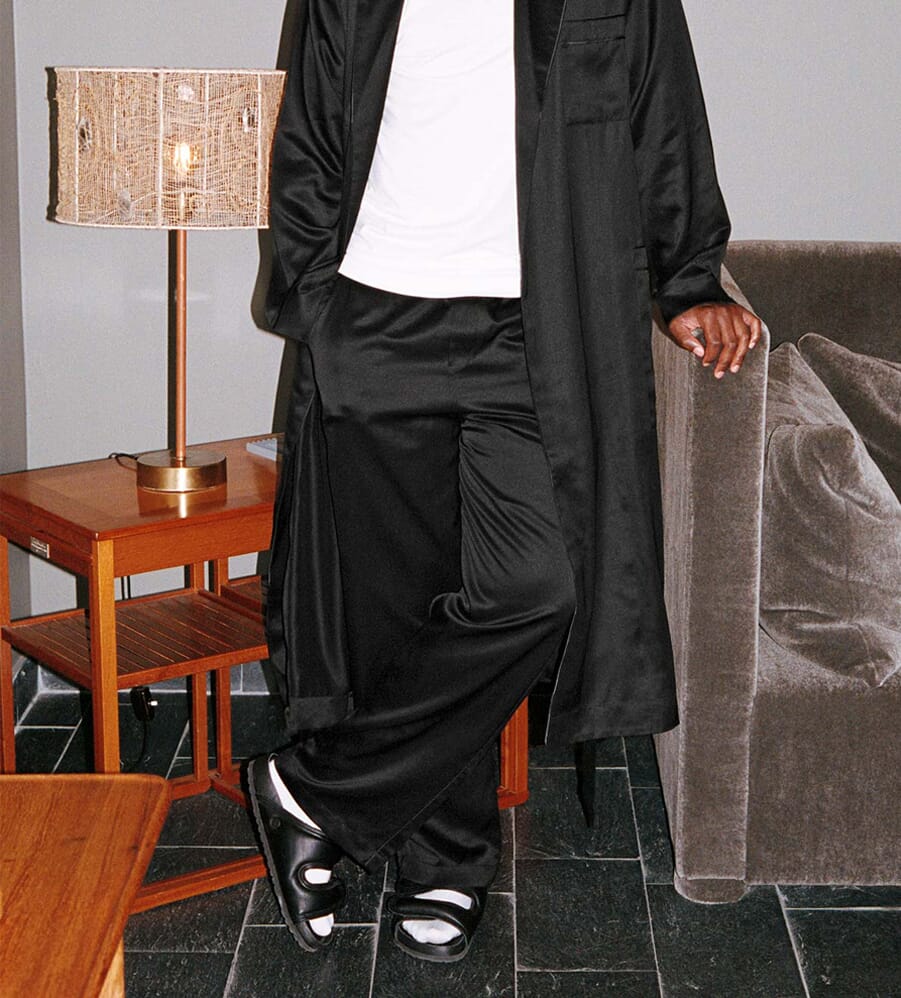 CDLP Home Robe
CDLP takes lounging around the house to the next level, with its elegant Home Robe. The ultra-comfortable gown will satisfy any sartorially-inclined homebody. It's cut a lustrous woven lyocell fabric and features accent satin piping, pockets, and a smooth belt.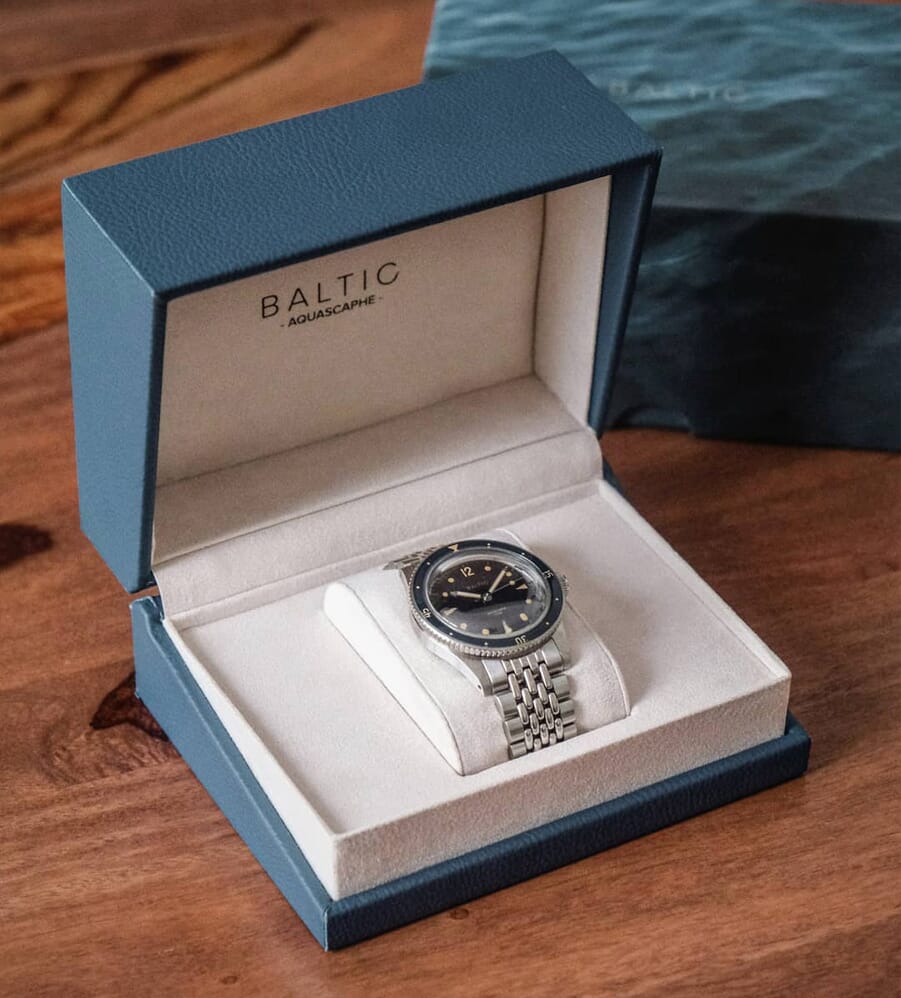 BALTIC Watches Bicompax 002 Silver
BALTIC's Bicompax 002 in silver exudes elegance. A step case inspired by 1940s timepieces features a dial with a left counter that displays the permanent second, and a right-hand side for a 30 minutes counter. One for true watch lovers.
Best gifts for brothers
Put aside any sibling rivalry for a moment and show your brother you love him, with a Christmas gift that's guaranteed to make you sibling of the year. From a luxuriously soft sweater to a timeless suede belt, we've got just the stuff.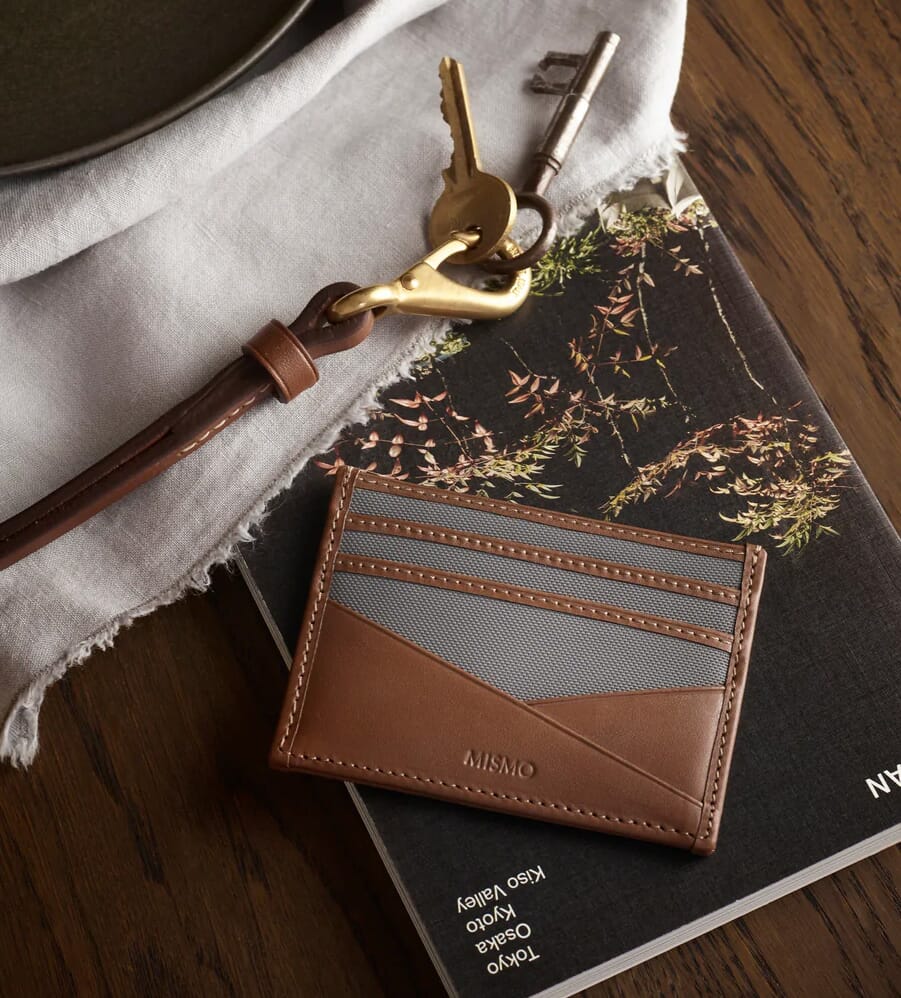 Mismo M/S Cardholder
This classic cardholder from Danish accessories experts Mismo makes for a thoughtful gift that will stand the test of time. Crafted from a durable and elegant combination of vegetable tanned leather and waterproof nylon, it's the ultimate everyday essential.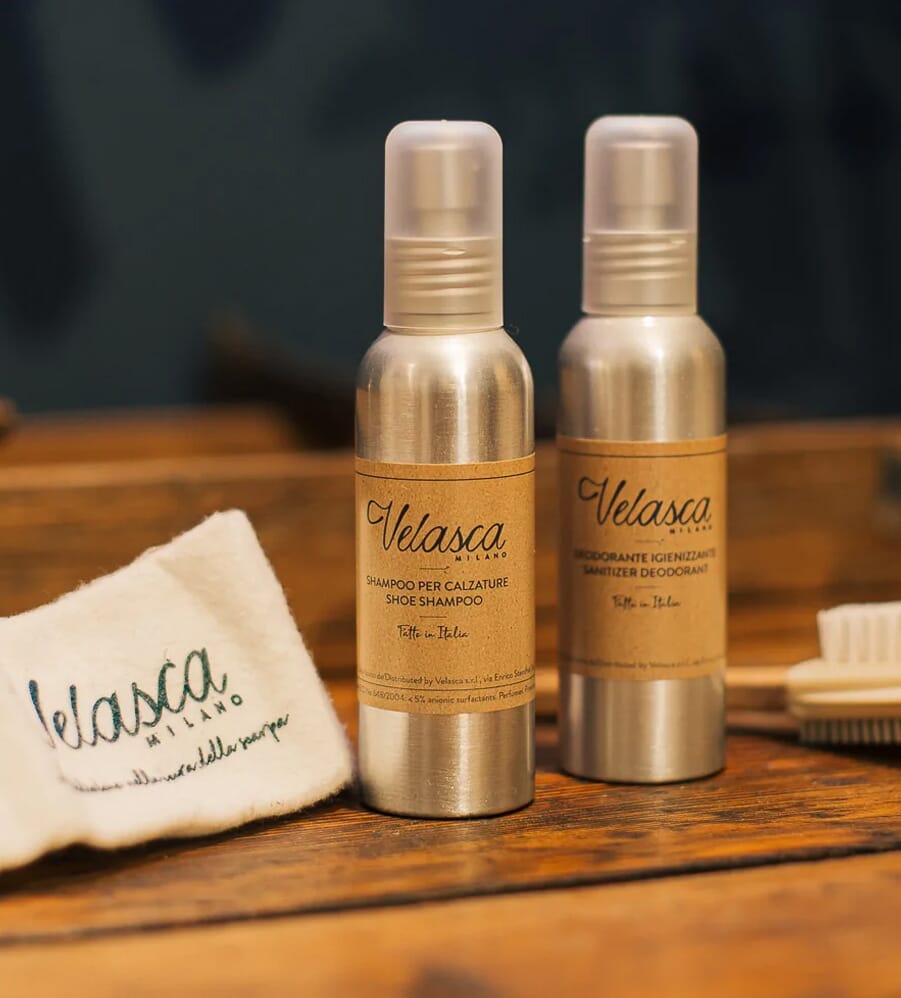 Velasca Stralùsc Sports Shoe Care Travel Kit
What good is a fresh pair of sneakers if you don't care from them properly? Luckily, Italian footwear label Velasca has put together the ultimate sports shoe care travel kit, complete with a shoe shampoo, a deodorant spray and a small brush – everything sneakerheads need to make their sneakers last longer, in an easy to carry travel pack.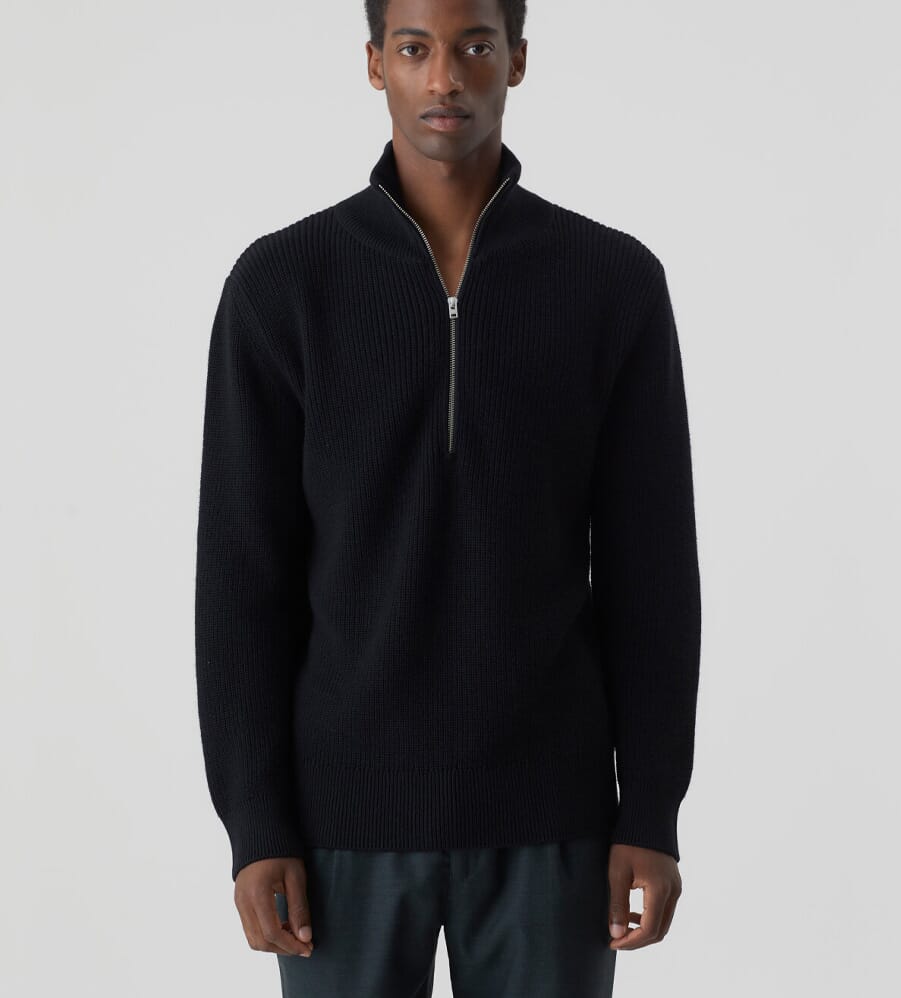 Closed Wool & Cotton Pullover
Crafted from a soft and breathable blend of wool and cotton, this luxurious knit sweater from Closed is a sure-fire winter staple that your brother will reach for time and again. The fisherman's rib adds on-trend texture while the half-zip style lends it ultimate versatility: it will look as good with jeans and trainers as with tailored trousers and loafers.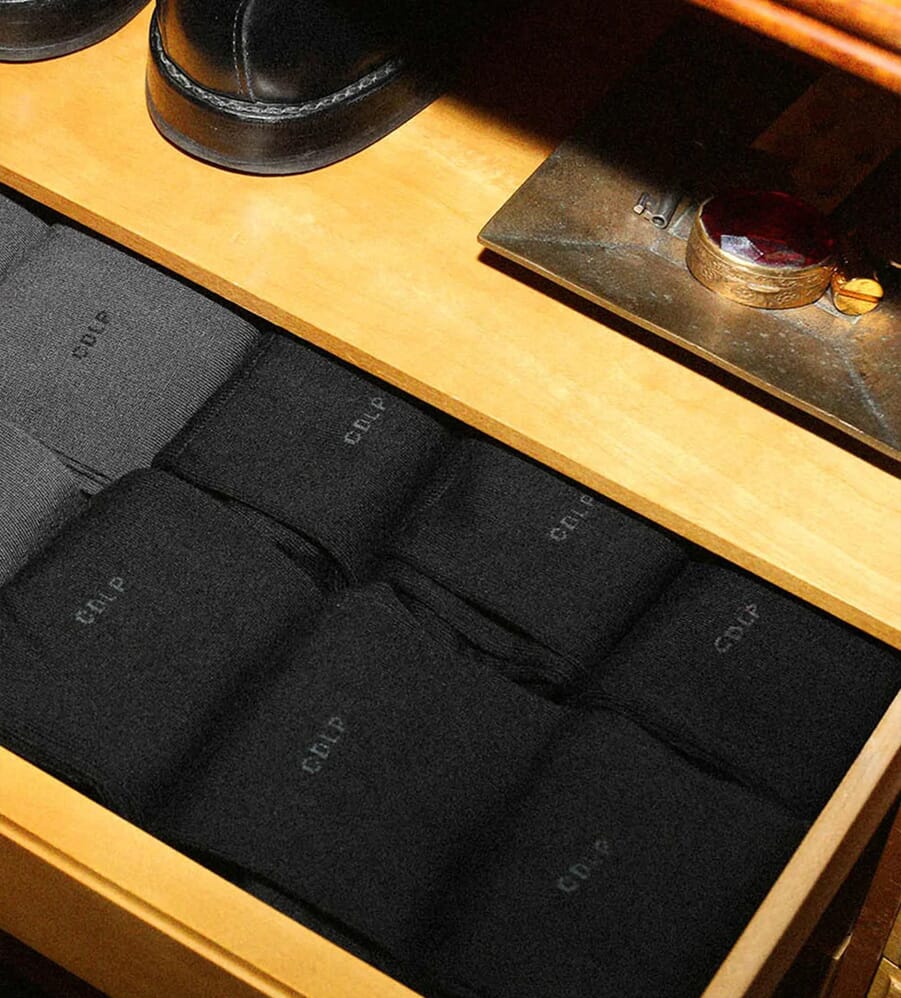 CDLP 10x Mid-Length Socks
Don't scoff: these aren't just any old socks. CDLP's ultra-soft mid-length socks are consciously woven in Italy from bamboo, a natural fibre that lends them lustre, flexibility and breathability, as well as anti-odour and anti-bacterial properties. The 10 pack will ensure their wearer always has a pair on hand.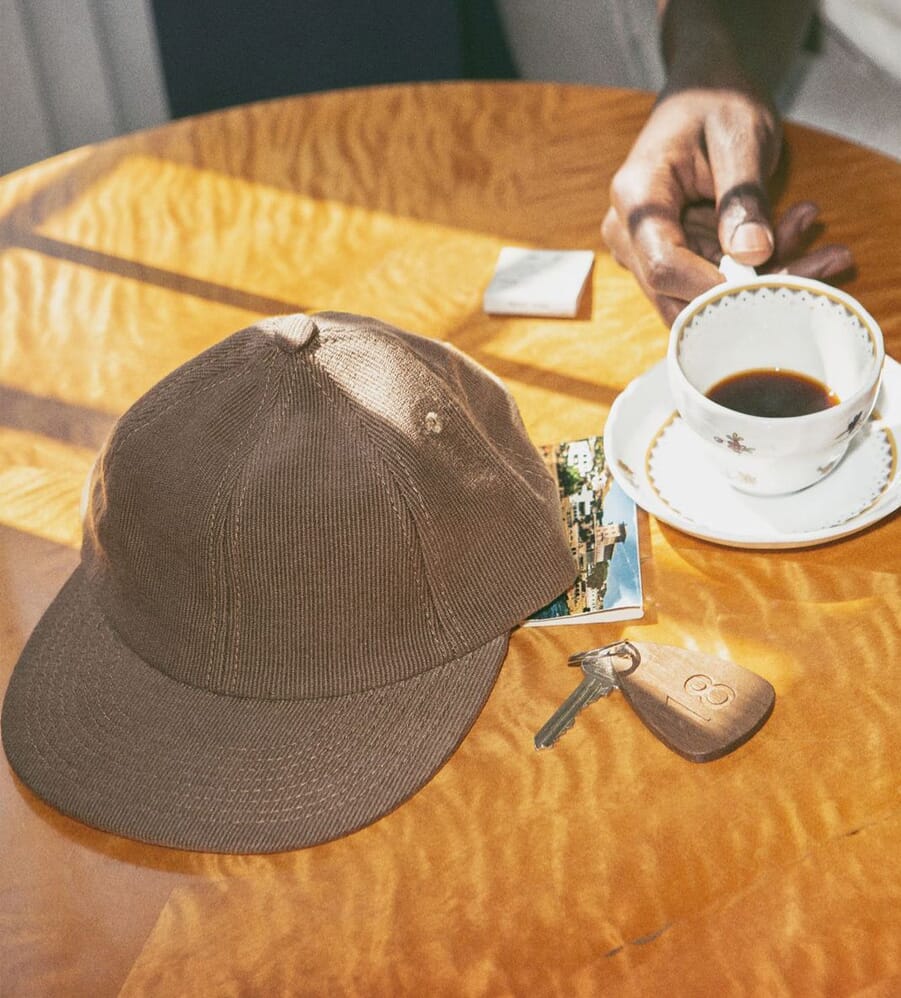 Stiksen 105 Canvas Umber Cap
Cap wearers no longer have to resort to boring headwear. Swedish label Stiksen is raising the bar, with its meticulously made minimalist caps that fuse functionality and understated style. The 105 Canvas Umber Cap is made from 100% organic cotton, woven in a fine, canvas structure.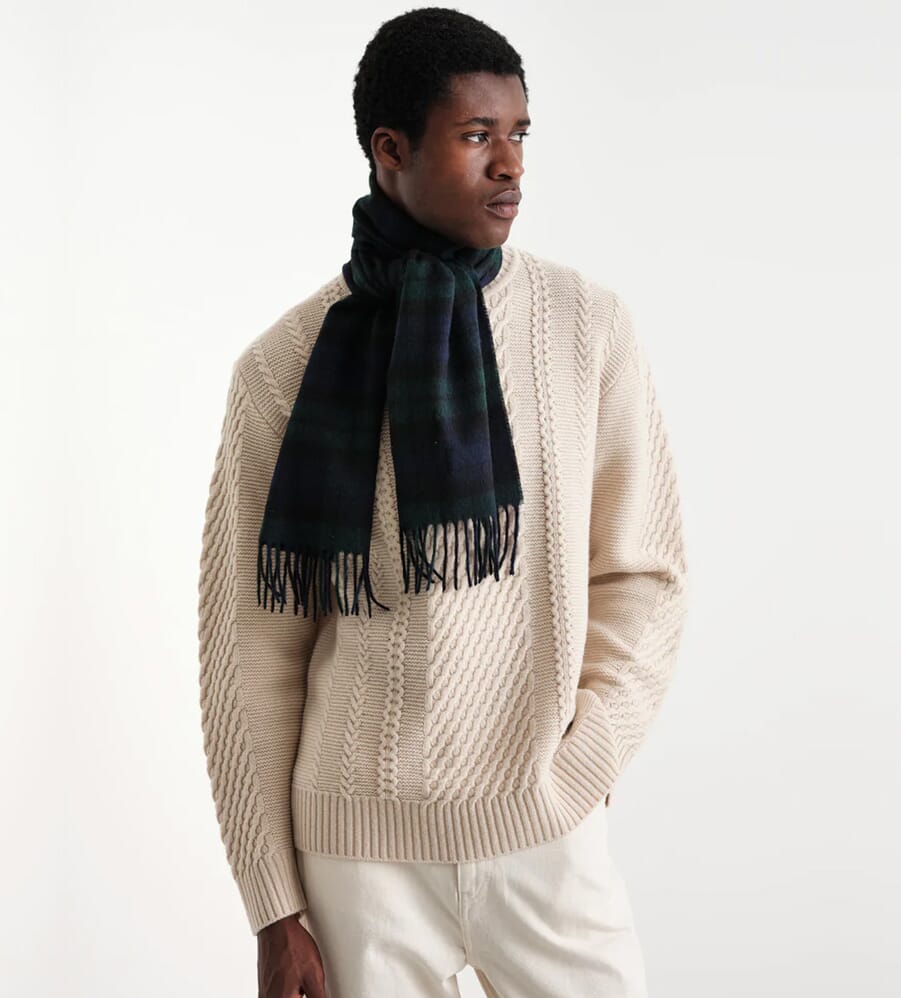 Wax London Eden Scarf
This British-made tartan scarf from Wax London is an elegant winter warmer that will complement any outfit – from jeans and a sweater to sharp tailoring. 100% wool construction lends it durability and a super-soft feel.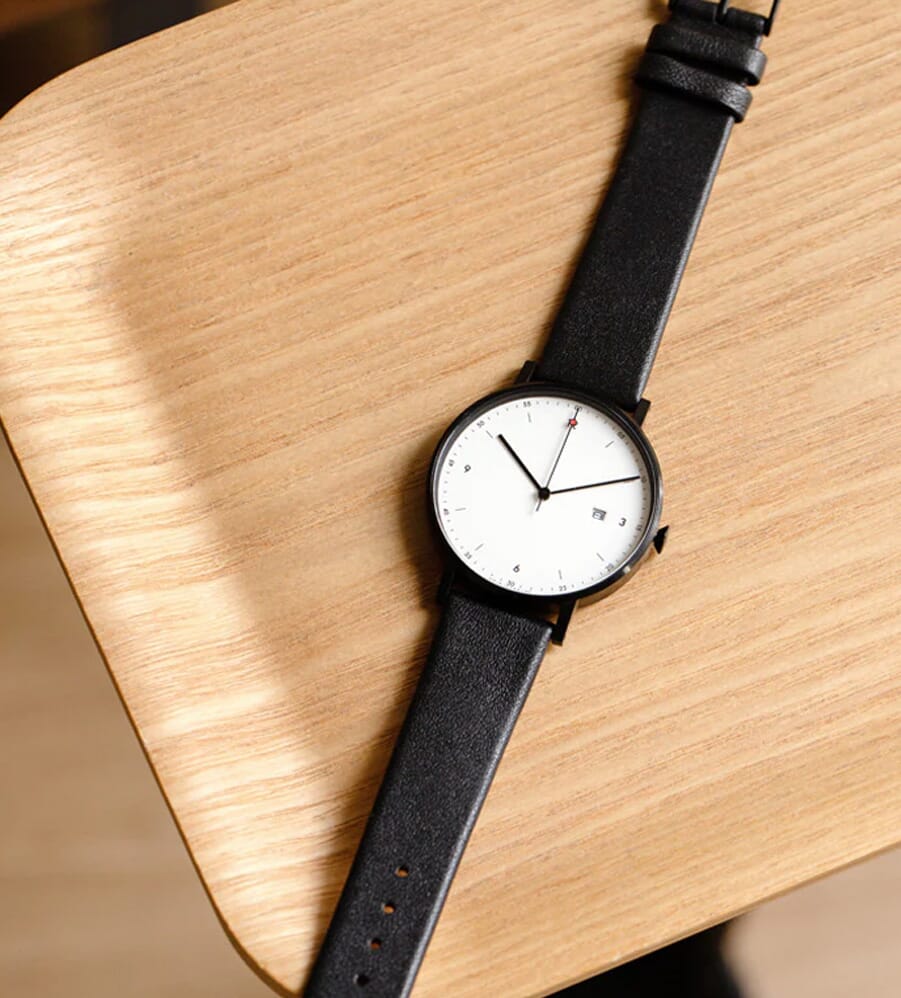 VOID Watches PKG01 Watch
A sleek minimalist watch will please the fussiest of gift recipients. This stripped-back style from Scandi watch label VOID will elevate an outfit without commanding all of the attention. It boasts a clean, easy-to-read dial, while its case features different surface finishes. An elegant leather strap completes the look.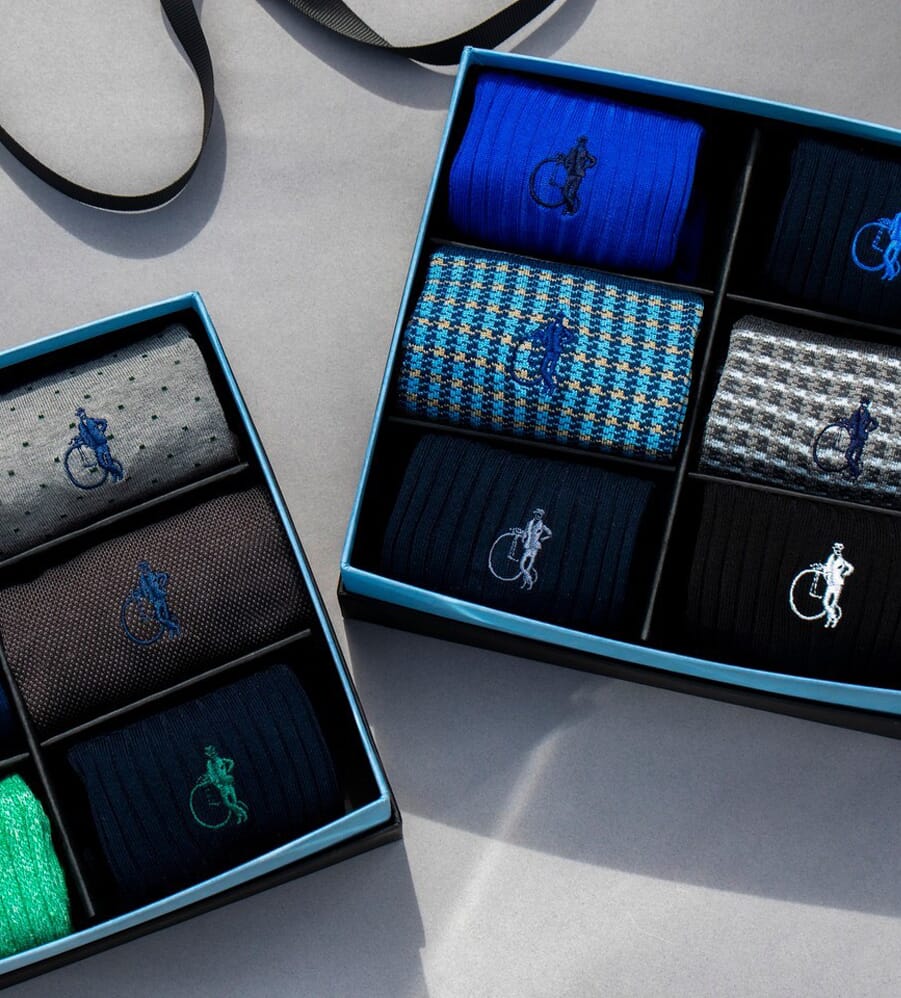 London Sock Company x Sipsmith, 3-Pair Box
Socks and gin aren't a combo you typically come across, but we're completely on board with it. This gift pack from London Sock Company comes with three miniature Sipsmith gins, along with three of London Sock Company's iconic Simply Sartorial styles. It's the collaboration we never knew we needed.
Best gifts for dads
Dads are notoriously difficult to buy for, but that's no excuse to resort to a cliché novelty mug or tacky tie. Here are some thoughtful present ideas that your dad will cherish – from a classic timepiece to cosy cardigan.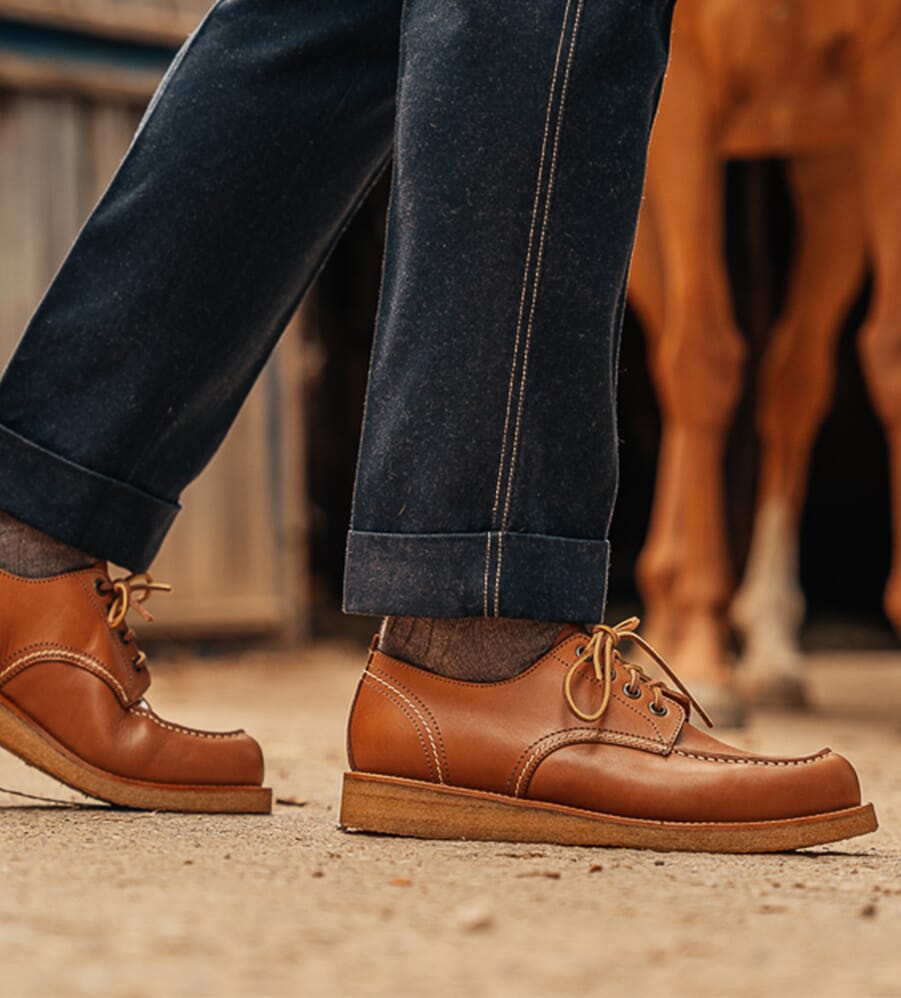 Velasca Oreves Derbies
Your dad deserves the best, and these meticulously-made derby shoes from Velasca are exactly that. Crafted in Montegranaro from super smooth leather and boasting a sturdy Para rubber sole, they're equally as ideal for embracing country pursuits as for commuting in the city.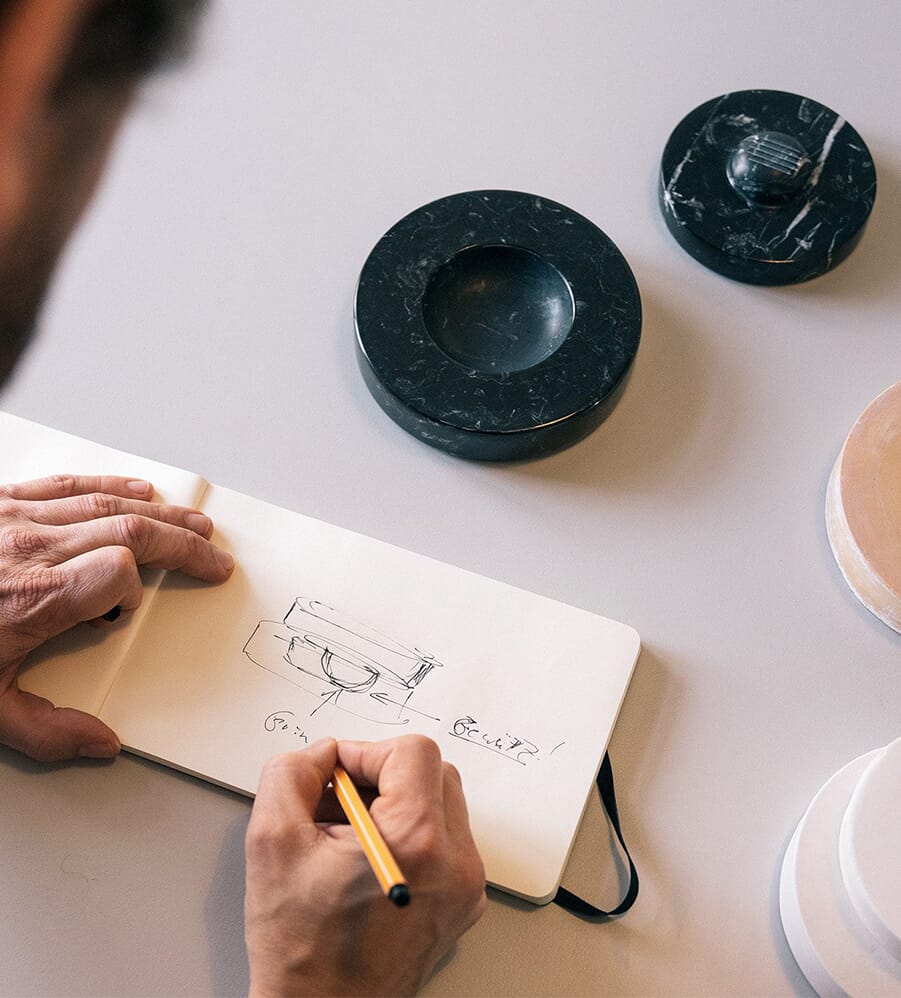 Hem Table Mortar by Mark Braun
If your dad is the type to spend too much time watching Masterchef and 'experimenting' in the kitchen, he'll no doubt appreciate this marble table mortar designed by Mark Braun for Swedish homewares powerhouse Hem. It's as functional as it is stylish and will look beautiful displayed front and centre on your tabletop.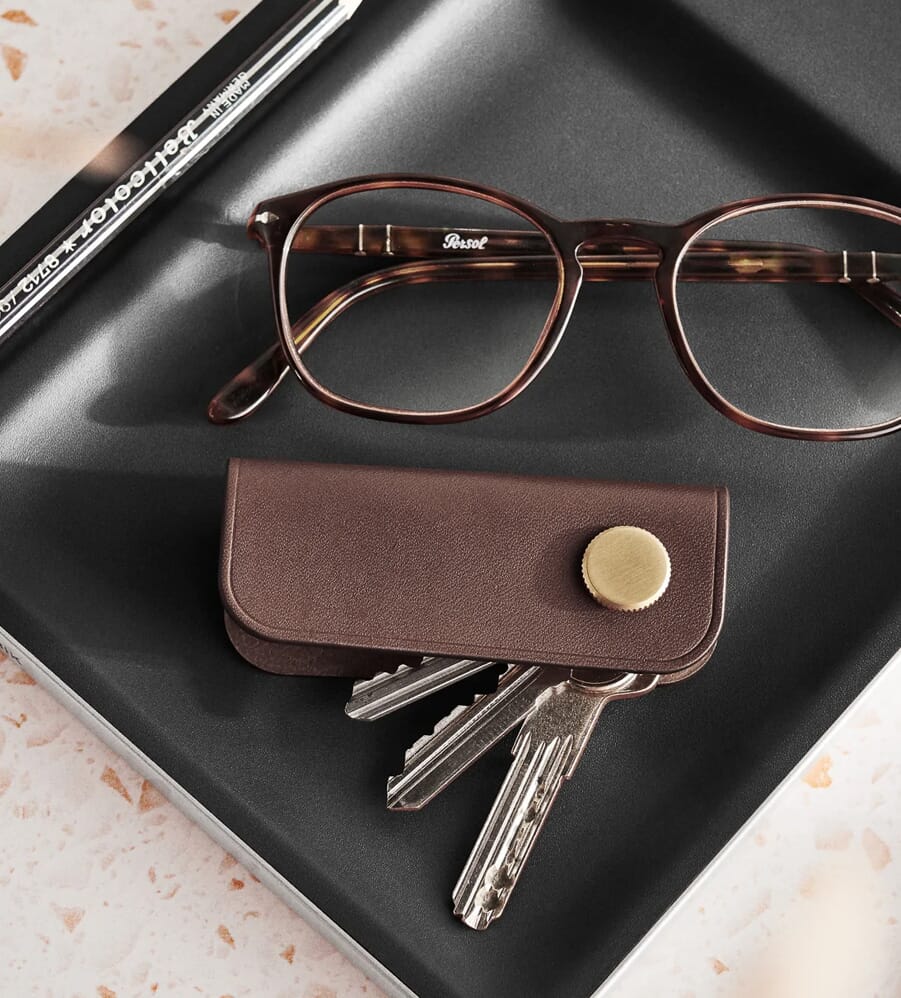 Carl Friedrik Charging Tray
Here's one's for the tech heads and organisation obsessives. This two-in-one charging accessory and leather tray from Carl Friedrik allows you to wirelessly power your device while keeping your daily essentials organised. Plus it looks the part, wrapped in elegant Italian Vachetta leather.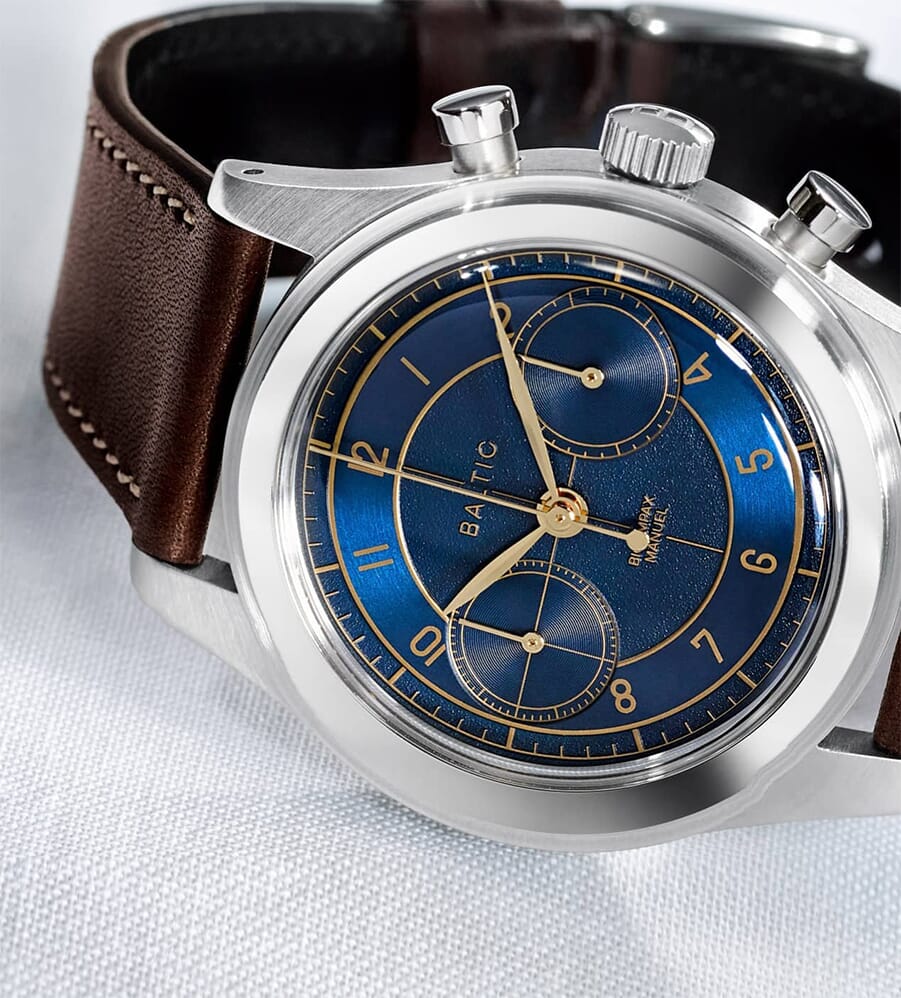 BALTIC Watches Bicompax 002
Drawing inspiration from classic watches from the 1940s, French watchmakers BALTIC Watches created the elegant Bicompax 002. The chronograph timepiece boasts a stunning dial with three different finishes that capture the light superbly. The perfect gift for seasoned watch collectors and first-timers alike.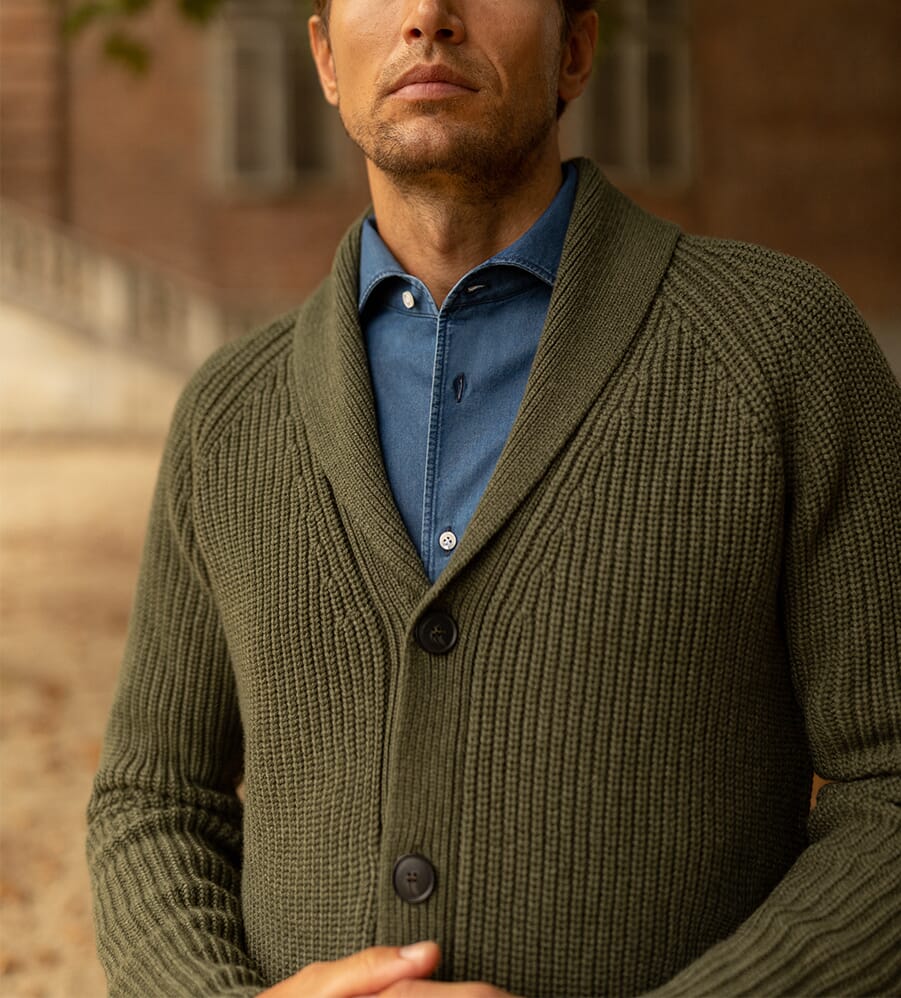 Luca Faloni Hunting Green Chunky Knit Cashmere Cardigan
You can't go wrong with a luxurious cashmere sweater and few do it better than Luca Faloni. This chunky ribbed shawl collar cardigan will be your dad's ultimate cold weather companion. It looks just as great teamed with tailored trousers and Oxfords as it does with jeans and sneakers.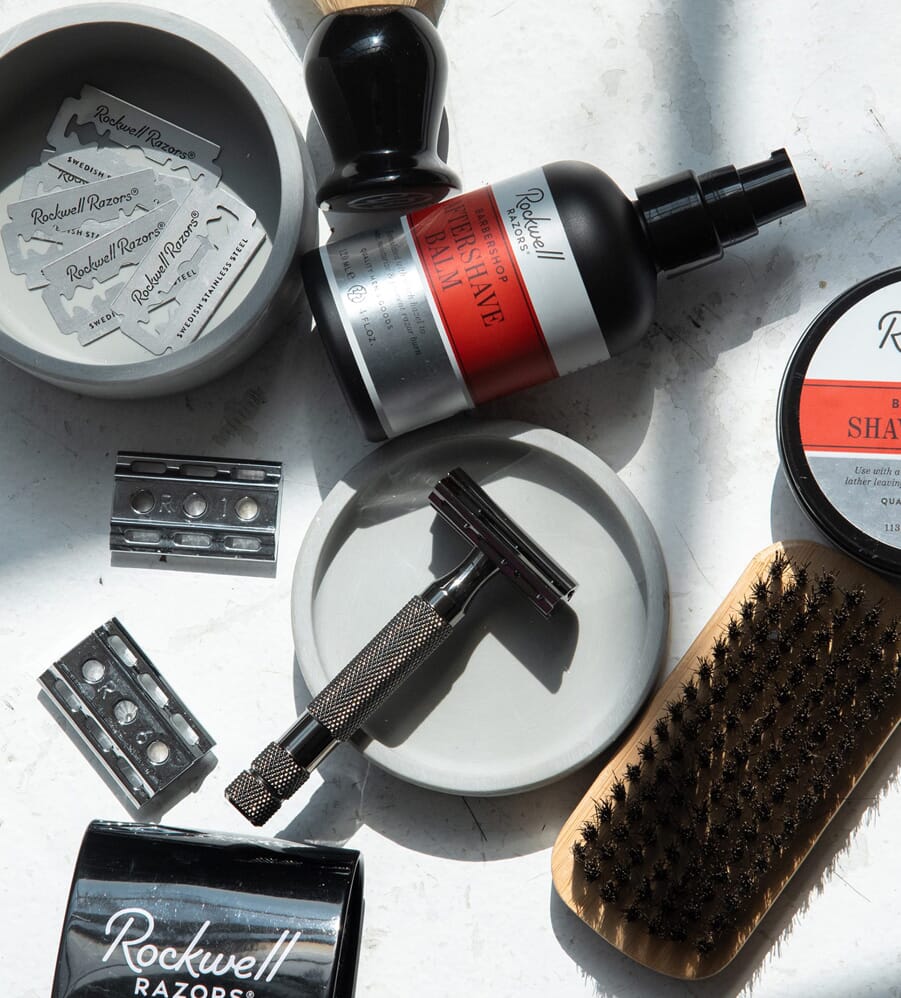 Rockwell 6S Shave Kit
Do your dad a favour and upgrade his grooming routine, with this handy shave kit from Rockwell, designed to be gentle on the skin and help eliminate plastic waste from razors. It features a Rockwell 6S Stainless Steel Safety Razor, 6 adjustable shave settings, Rockwell Barbershop Shave Cream and a synthetic shave brush.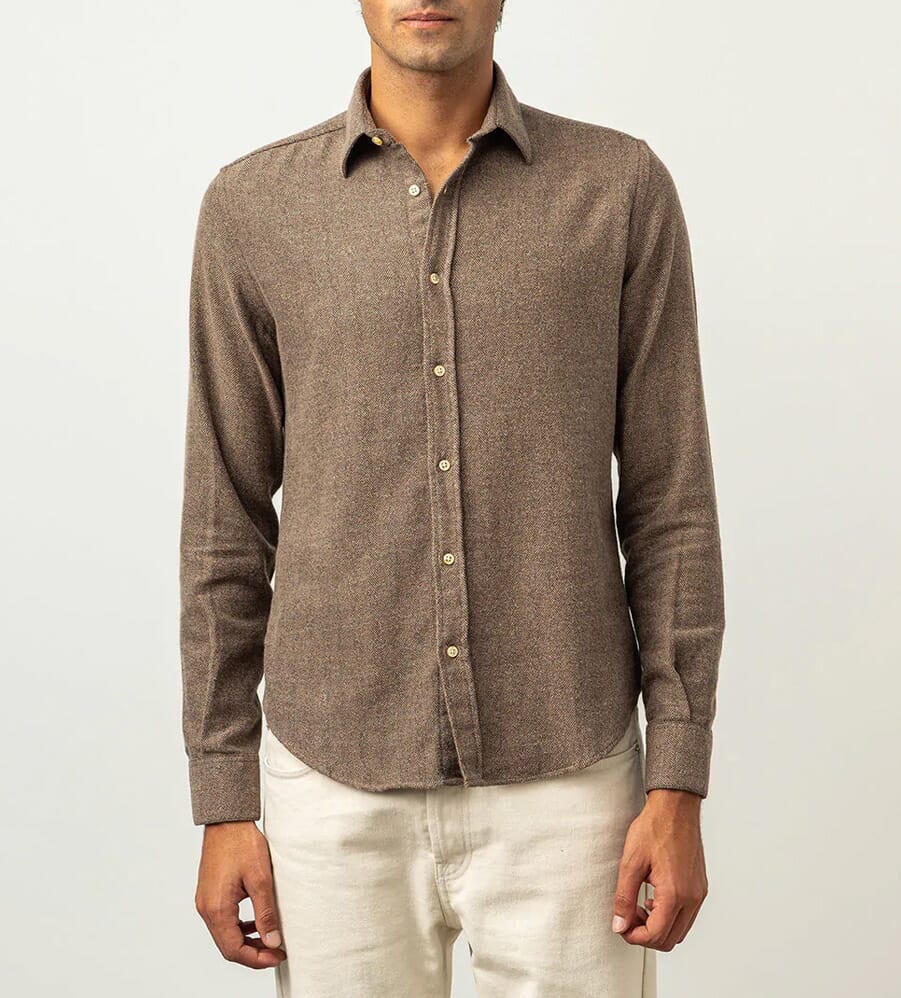 ISTO. Flannel Shirt
This Portuguese-made organic cotton shirt from Lisbon-based label ISTO. is a soft, stylish and sustainable shirting staple. It's ultra versatile too and can be easily dressed up or down, buttoned up or unbuttoned over a plain white tee.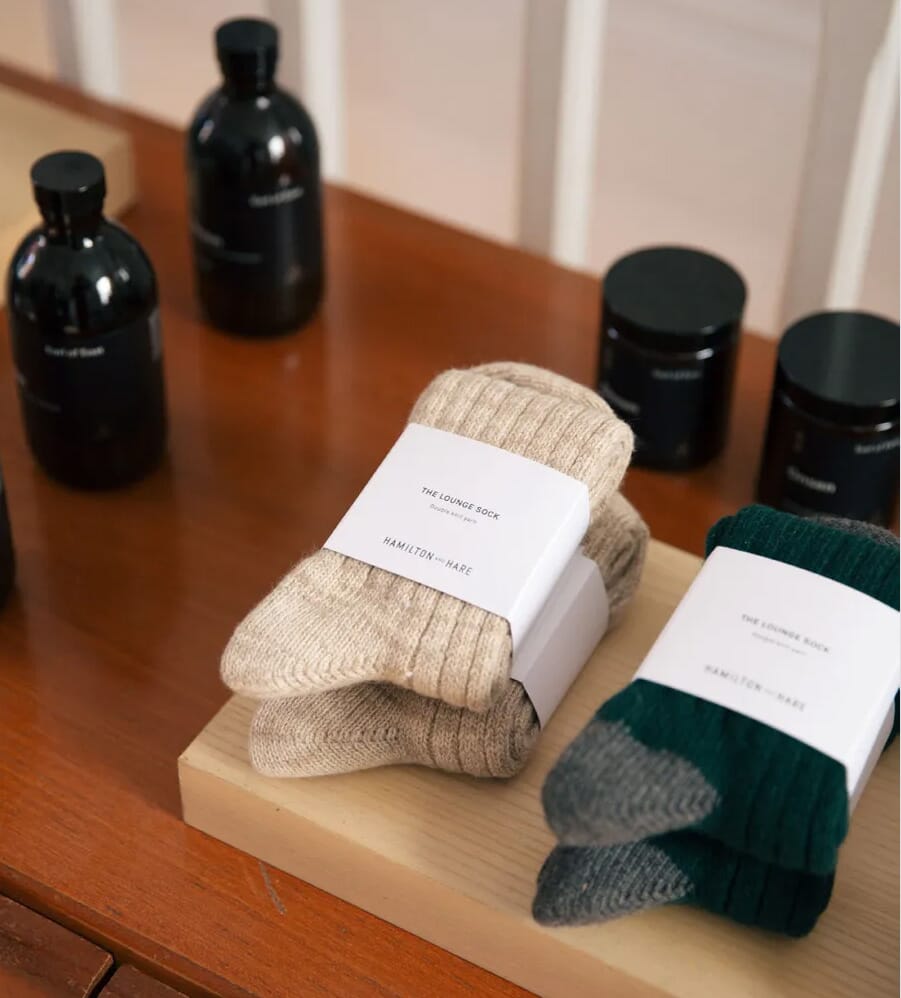 Hamilton and Hare Double Knit Sock 2 Pack
Crafted from an advanced mix of recycled and sustainable materials called GREENCASH, these thick ribbed socks from b and Hare boast a much lower environmental footprint than standard cotton socks. Plus, they're an absolute dream to wear.
Best gifts for girlfriends
These are the Christmas gifts we can guarantee your better half will love – from elegant jewellery to a timeless handbag. The state of your relationship depends on this one, so don't mess it up.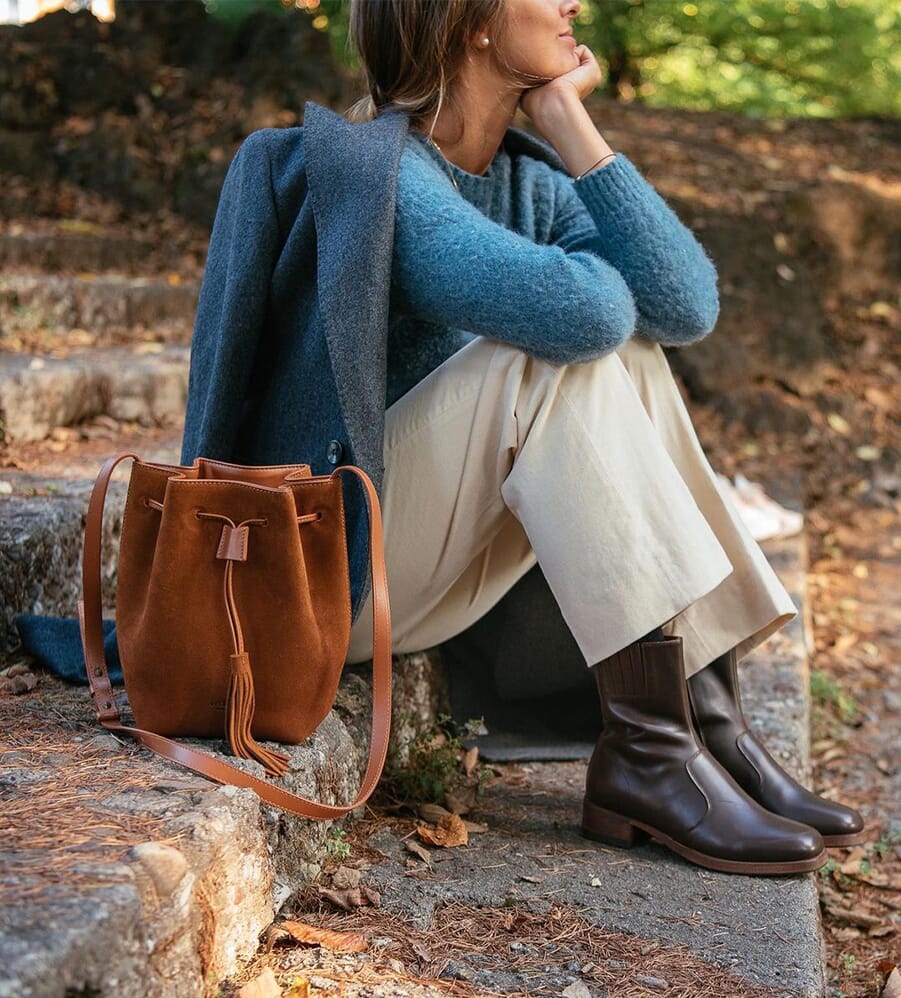 Velasca Baslot Bag
With its minimalist silhouette and simple drawstring closure, Velasca's elegant suede calf leather Baslot handbag is the perfect accessory for fussy gift recipients. Impeccably crafted according to Italian tradition, it's guaranteed to stand the test of time.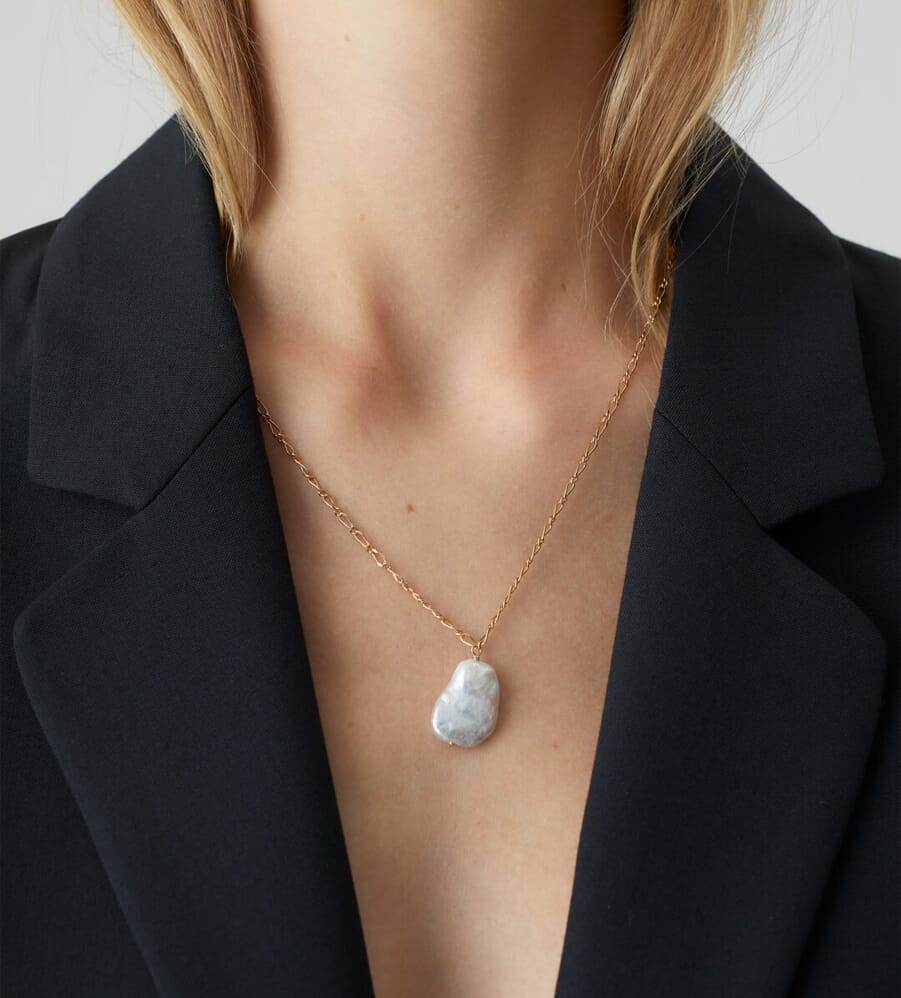 Closed Romantico Romantico 'Mimi' Chain
Jewellery is a fail-safe gift that will be cherished for decades. If you're looking for something elegant and refined that won't break the bank, Closed has you sorted. This handcrafted 18 carat gold-plated chain features a shimmering freshwater pearl, for a subtle statement that will amp up any outfit.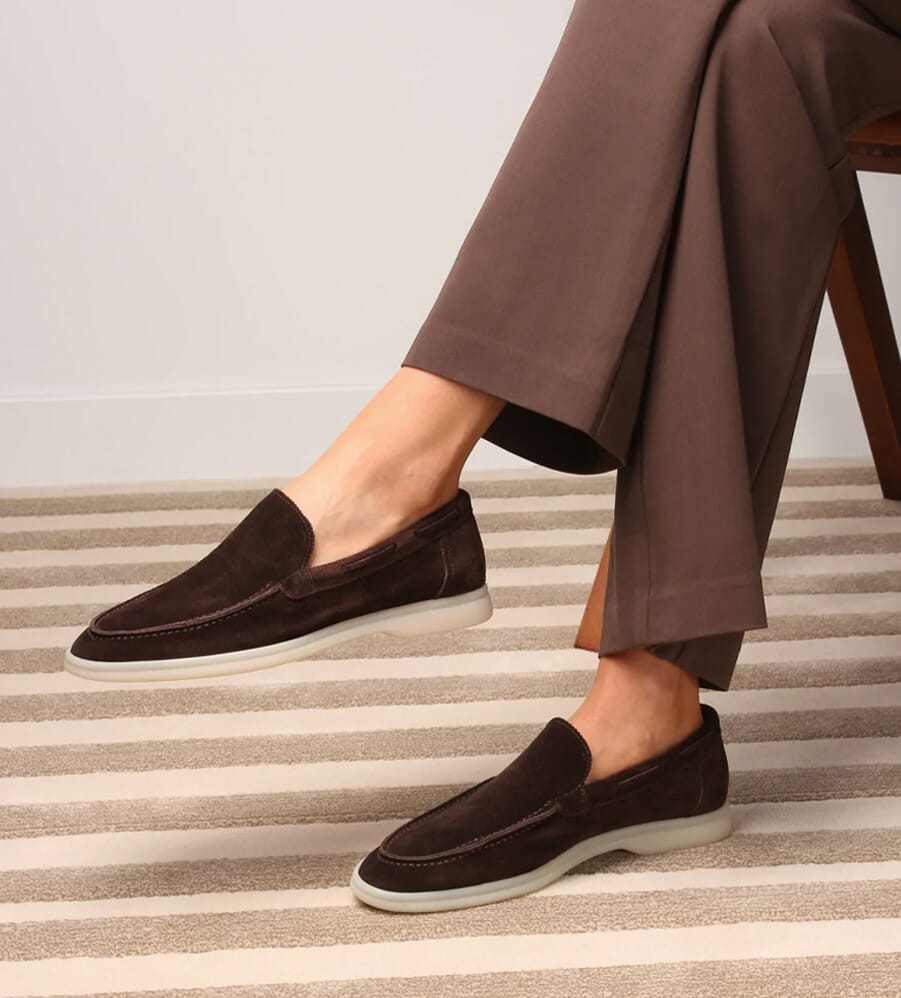 Aurélien Yacht Loafers
These smart suede loafers from Aurélien boast equal parts comfort and elegance. The suede uppers are set on sailing-inspired rubber soles, while almond-shaped toes offer enhanced sophistication. Ideal for day to night dressing.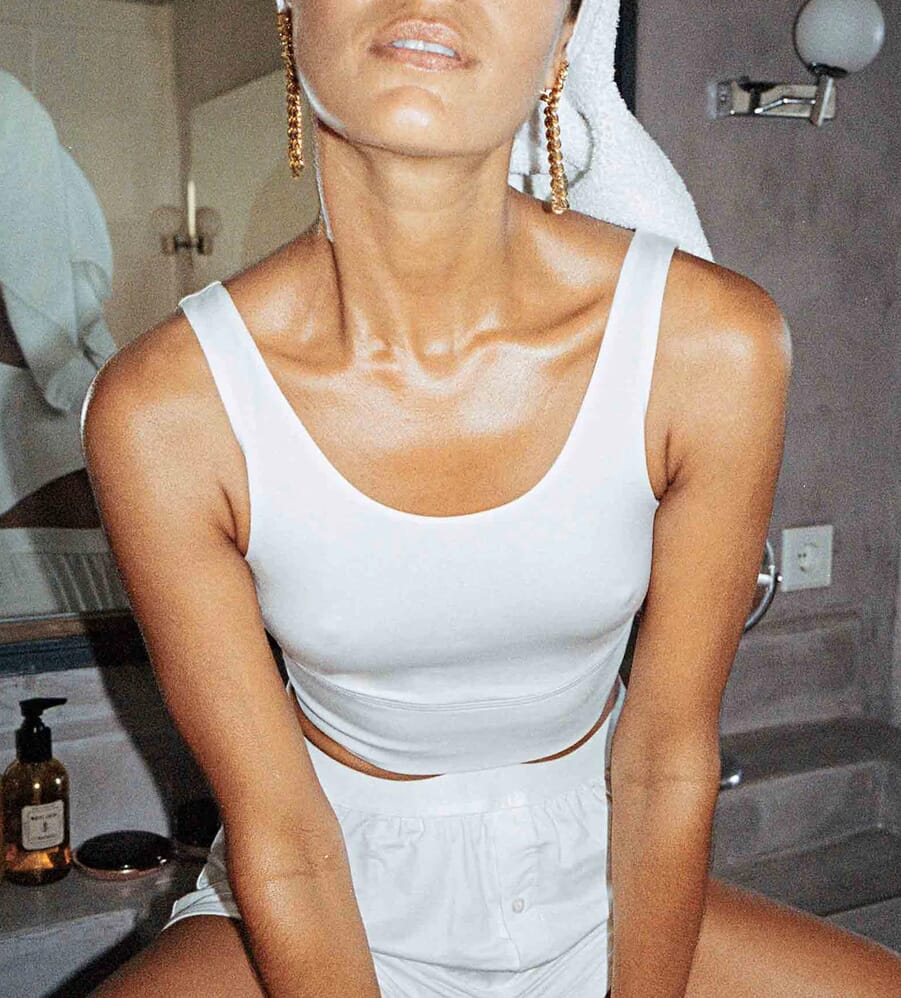 CDLP Crop Top
CDLP creates elevated essentials, like this ultra-comfy crop top. It's crafted from lyocell, a unique fibre derived from certified renewable wood sources—providing silk-like softness, superior breathability, and natural moisture-wicking properties.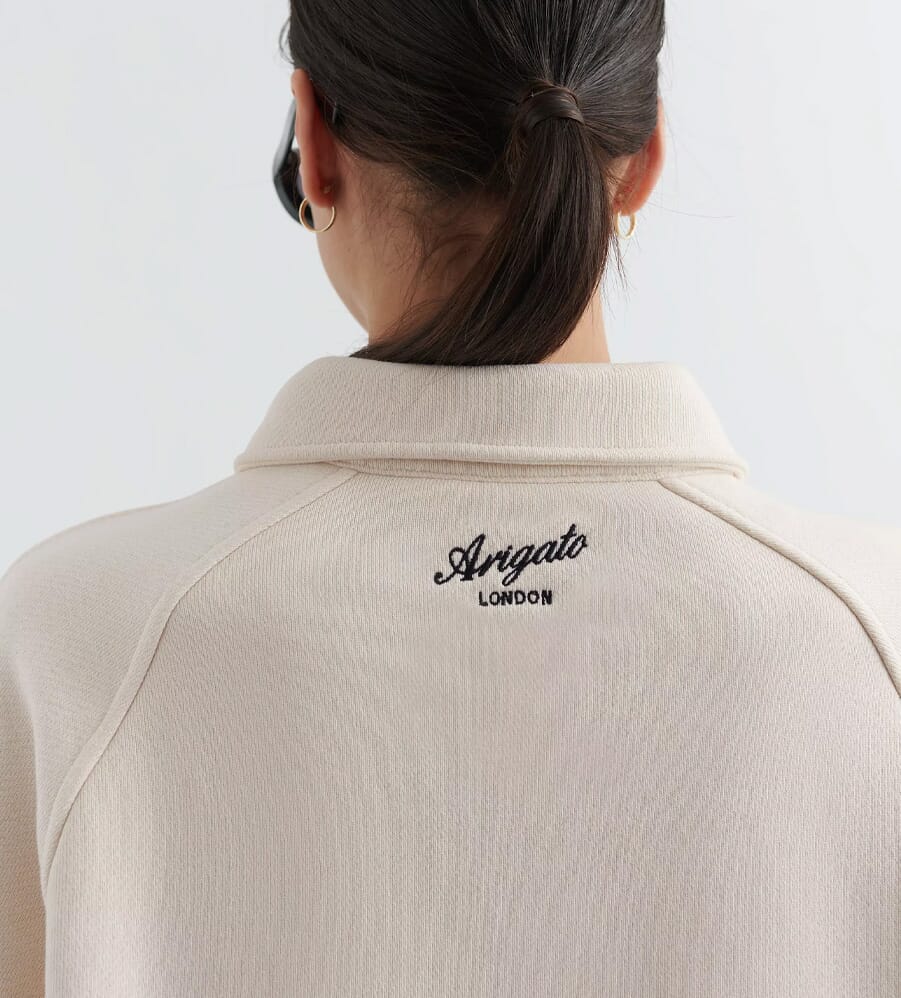 Axel Arigato Sunday Polo Sweatshirt
Nothing beats a cosy double sweater in the cold winter months, and this version from Axel Arigato is as cosy as they come. Inspired by classic polo styles, it boasts an on-trend oversized silhouette and organic cotton construction for ultimate softness and durability.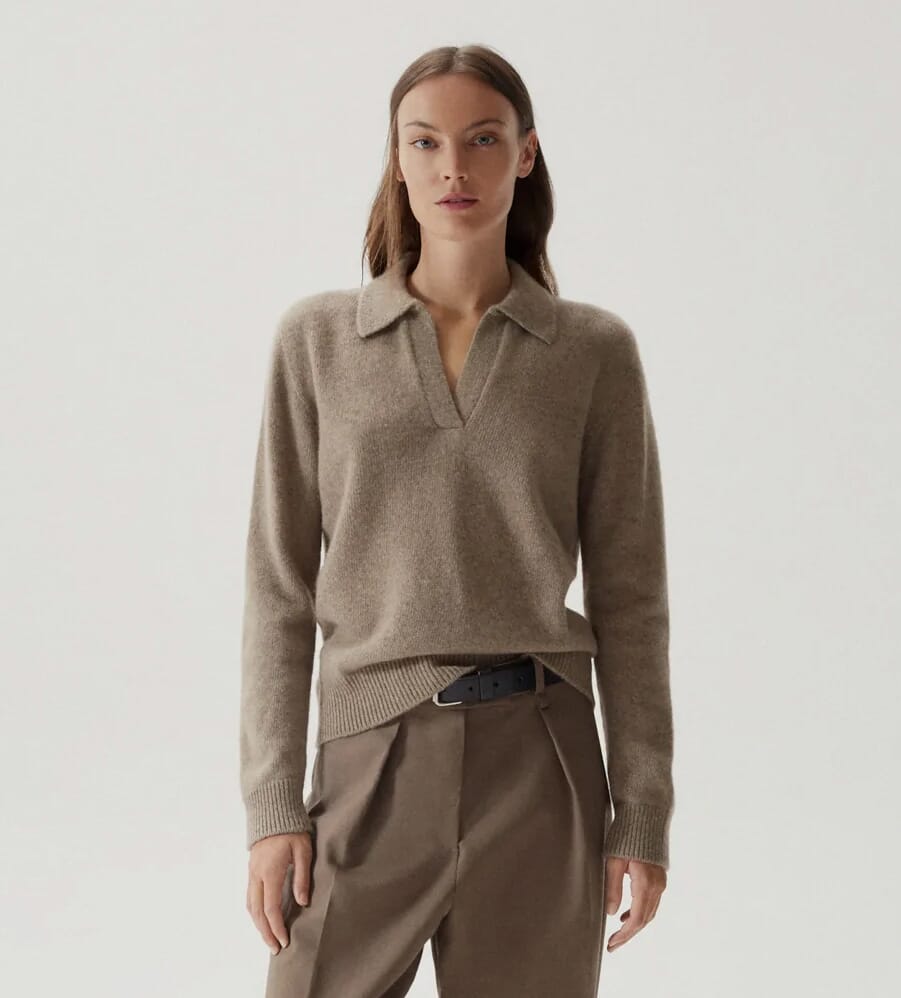 Artknit Studios Upcycled Cashmere Polo
Crafted from 100% upcycled cashmere, this polo knit from Artknit Studios epitomises the brand's ability to expertly fuse luxury with sustainable design. Made to last, it's a purchase you don't have to feel guilty about.
Shop all accessories at OPUMO.
---
---