The checked shirt is here because the checked shirt never went away. Very philosophical but ultimately true. In various guises the check shirt has ebbed and flowed, gingham has come and gone with indie music revivals. Likewise grunge music and its subsequent appearances have dictated an influx of heavy plaids and lumberjack style prints. Even Western-inspired checks have featured. It's not just the music.
The bottom line is checks are timeless and they are easy. Whether that's fine checks, ginghams, tartans or otherwise, the humble men's checked shirt in casual and more formal options will always be a wardrobe essential. Here's a list of the best checked shirts for men to buy now, and how to style them.
How to style a checked shirt
The beauty in checked shirts is how easy they are to style. Brushed cotton checked shirts lean casual, so throw one on top of your favourite jeans and off you go. You can go slim fit or you can go baggy, both will work. Buttoned up with nothing underneath or left open over a t-shirt, very Kurt. Throw a jacket or mac coat on top and you're sorted.
Checks also work for overshirts and larger plaid style jackets. Big shirts that work as the jacket layer. It's here where flannel and plaid often get mixed up so remember, flannel is the fabric, plaid is the pattern. A safety rule of thumb is try to isolate a check with bold colours around it, for instance if you're wearing a big checked overshirt, stick to bold shades underneath. Likewise, don't wear a checked shirt underneath and then a louder check on top. Too busy.
Best checked shirts for men in 2023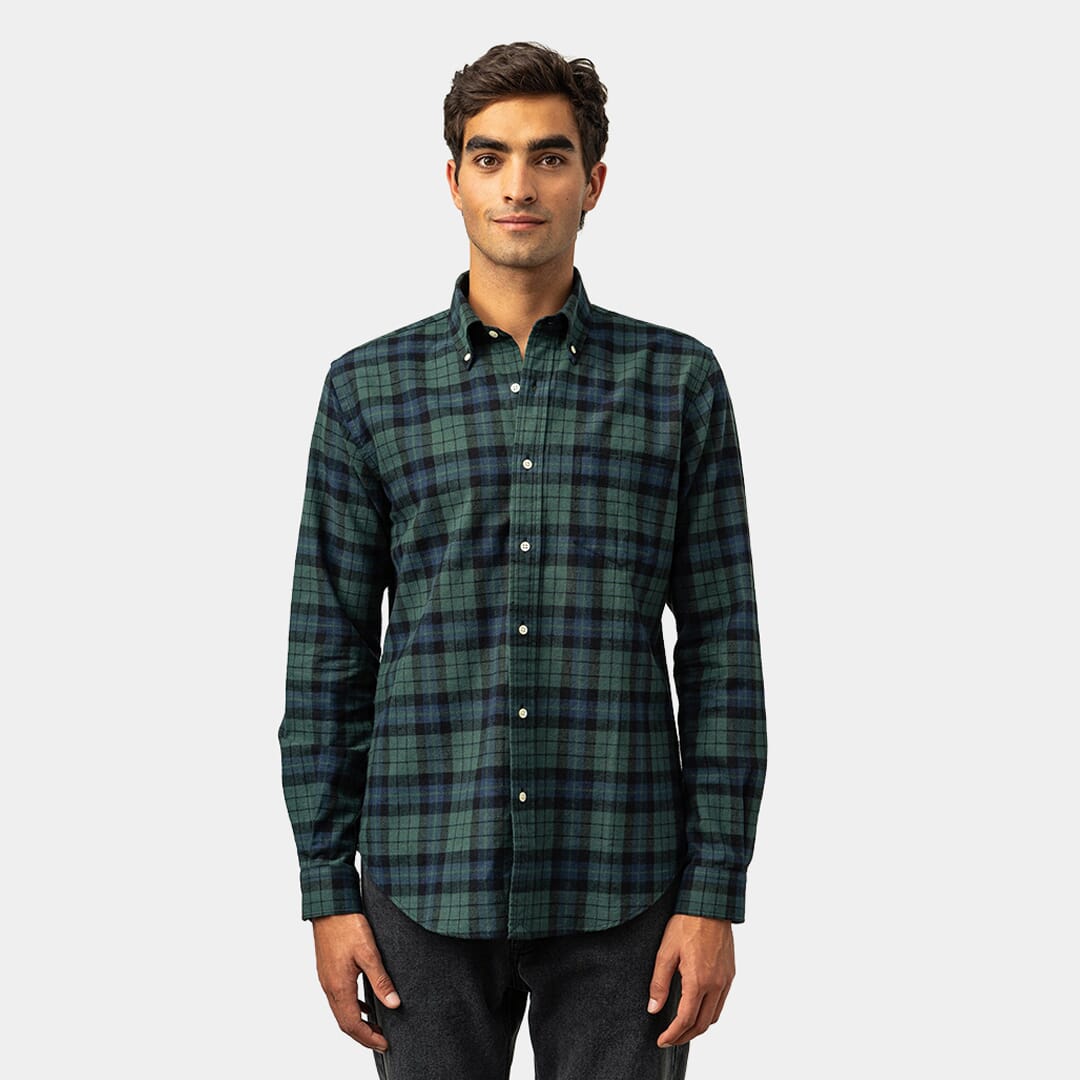 ISTO. Checked Flannel Shirt
It's not hard to imagine yourself wearing this on a winter sun mission to Lisbon. Temperatures ever so slightly dropped and the odd storm in the air. Warm but not stifling. A good addition for laying. ISTO.'s checked flannel version in organic cotton linen has a slightly slim Oxford shirt fit with the fabric itself weighing in at 155GSM. They reckon it's great for a Sunday roast, we prefer to fantasise sweeping pastel de nata crumbs off it.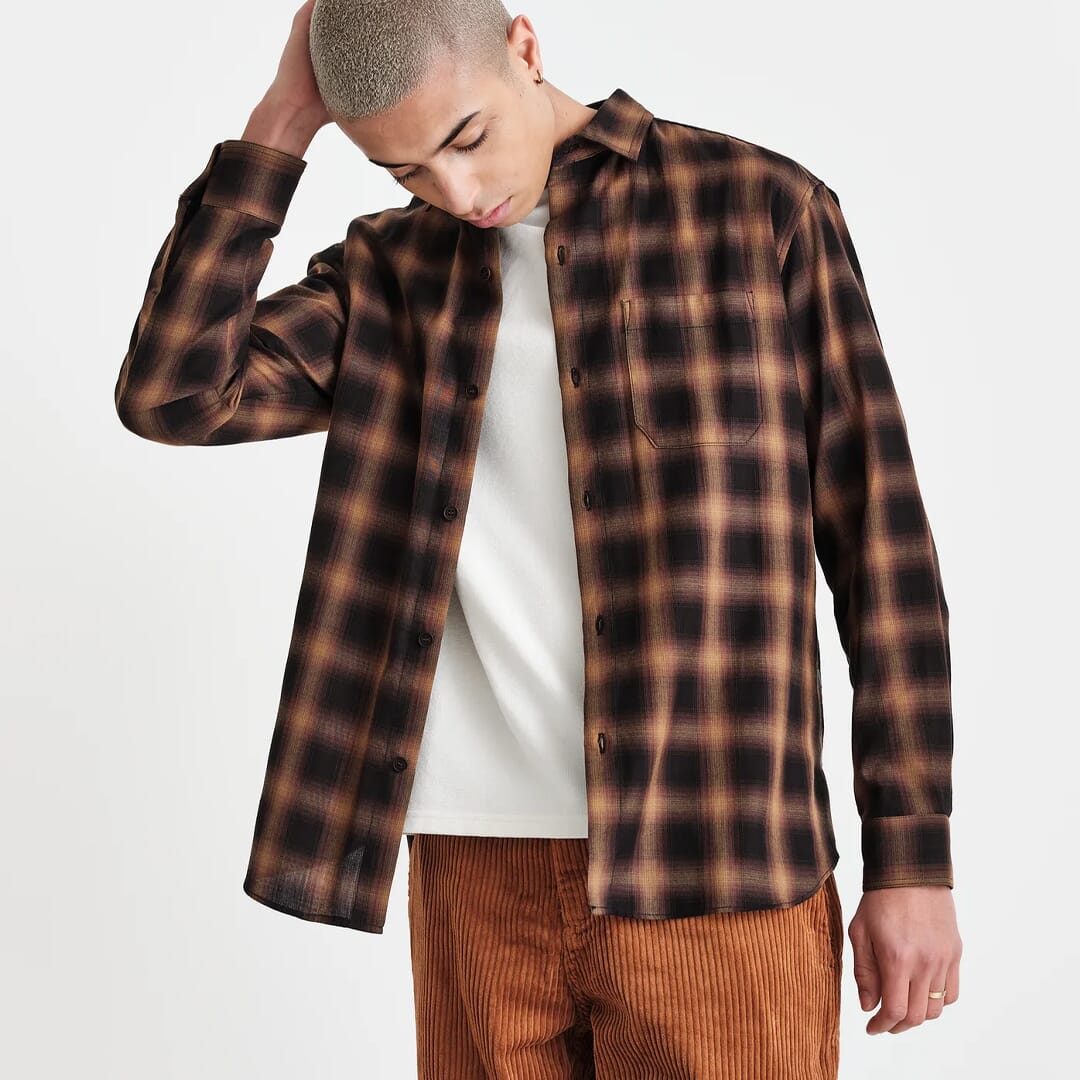 Wax London Oz Shirt Berkley Check
Take your pick of the patterns with Wax London's Oz shirt. We've gone for brown Berkley check but there's plenty of choice allowing you to experiment with hues and colour. Some will work for your complexion and skin tone, some will certainly not. Regardless, the shirt comes in a relaxed shape and fit with a side seam split detail and chest pocket. 100% cotton makes it a comfortable every day easy option.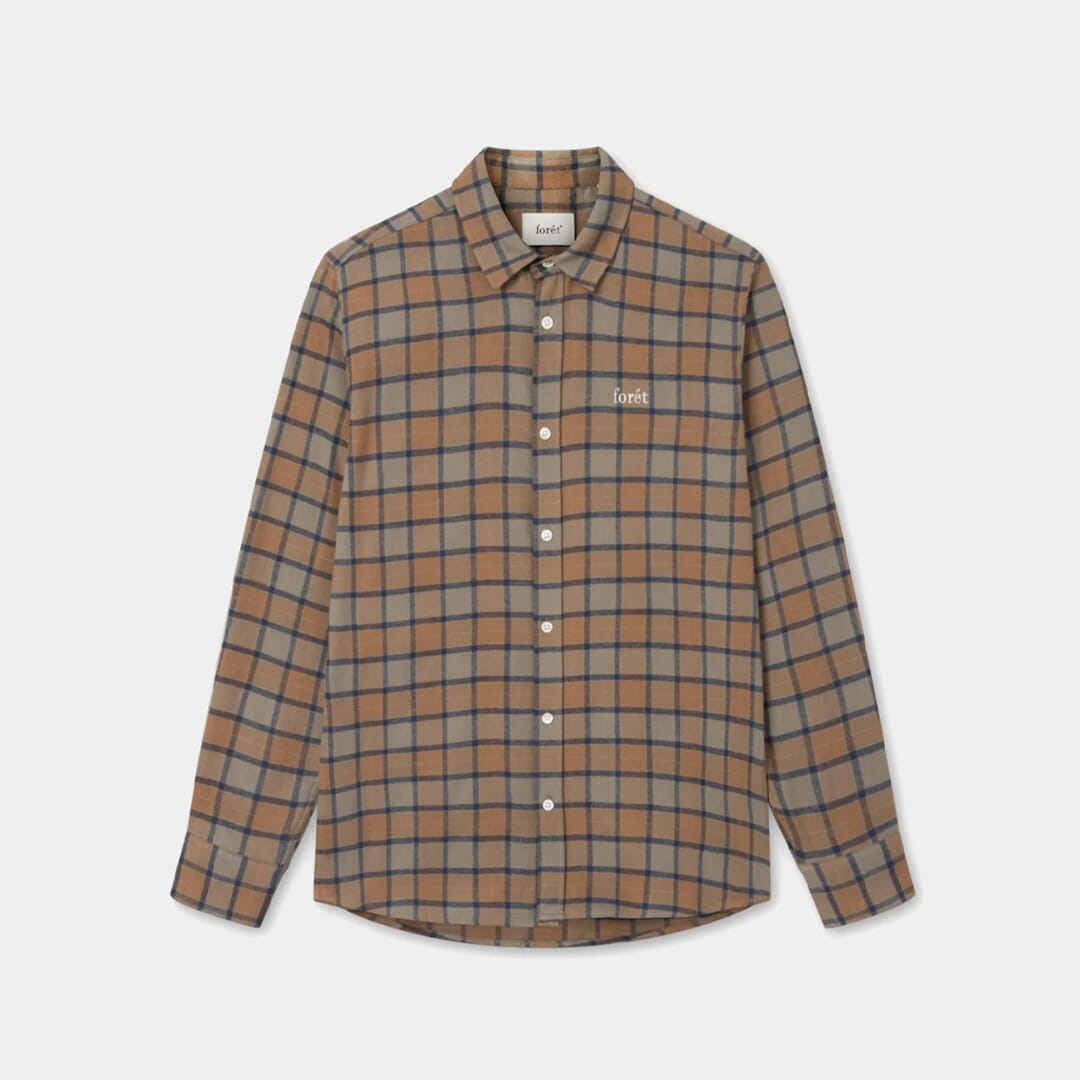 Forét Pillar Shirt - Rubber Check
They're going for an everyday workhorse with the rubber check pillar shirt at Forét. Earthy colours, blue checks, made from 100% GOTS (Global Organic Textile Standard) organic cotton with embroidered tag. It's a best friend shirt. Another one for boosting the comfort of an outfit made up of your favourite baggy jeans and worn in sneakers. Every day wear with sustainable materials and an eye on style.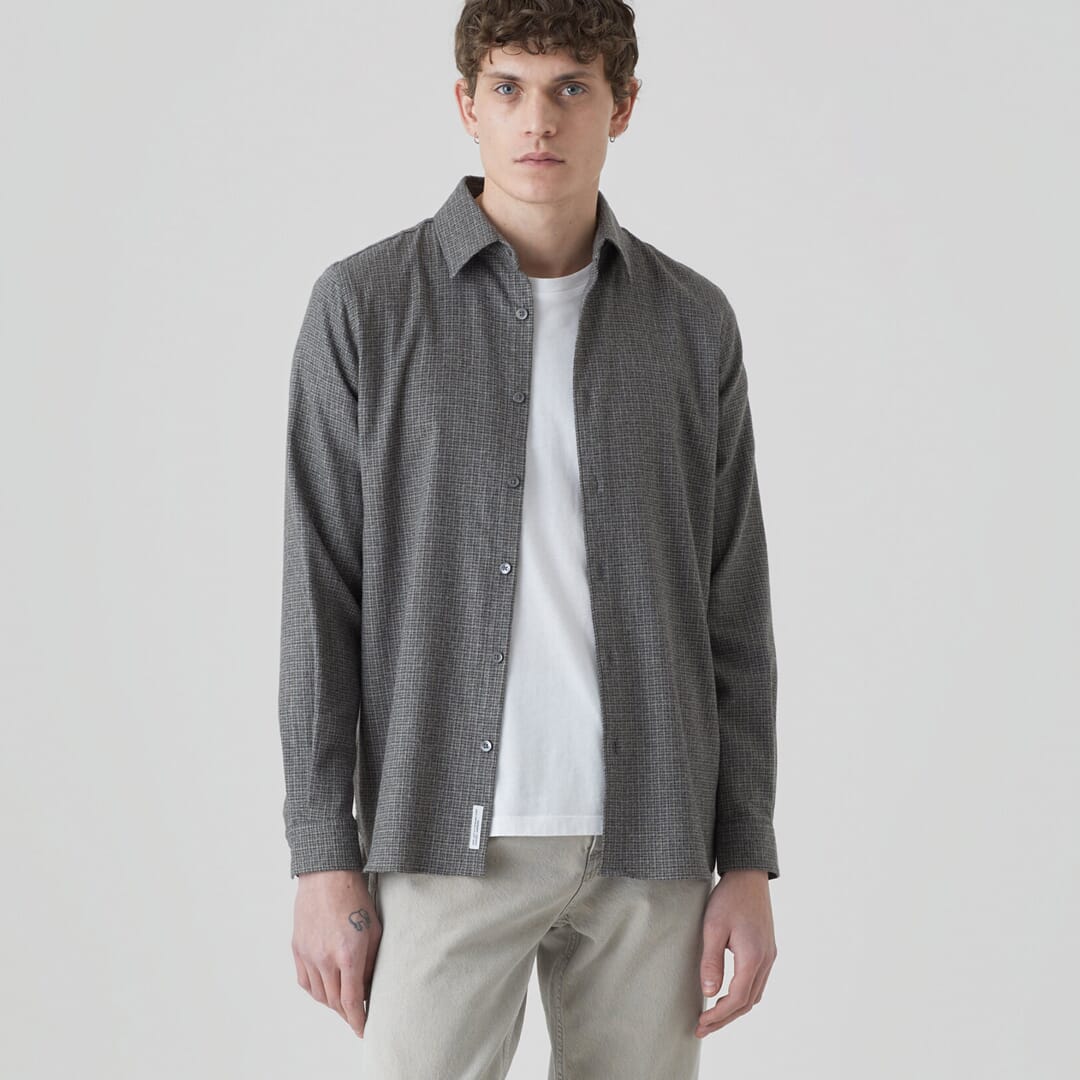 Closed Italian Wool Shirt
Checked shirts are going to give you the opportunity to experiment with materials too. Closed has given check shirts the wool treatment with this melange grey number. Made from a light and soft yarn-died Italian wool, the shirt fits regular and is made for tucking in with a bit of billowing around the waist. That said you can also wear it loose and open over a t-shirt if you please.
Form&Thread Soft Check Atelier Overshirt
Of course you can't do checked shirts without the overshirt variety. Form&Thread has given its best-selling Atelier overshirt the gingham check treatment in limited edition brushed cotton. The four pocket jacket comprises the classic jacket collar and clean French-front placket front, with the jacket itself cut in a regular fit. Wear it with jeans and t-shirts for heightened casual with a bit of character.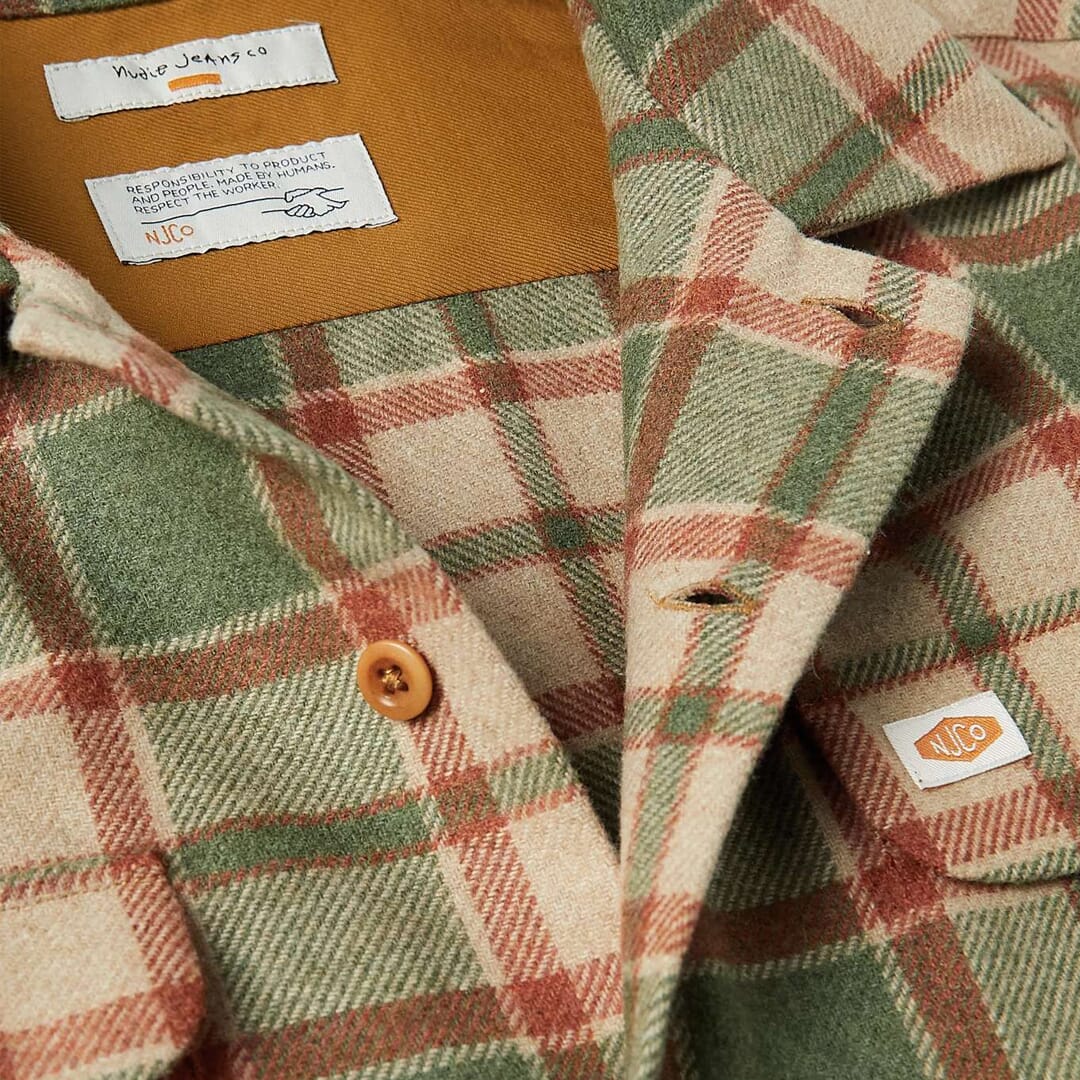 Nudie Jeans Sten Checked Wool-Blend Flannel Shirt
Bring on the boxy fits. Checked shirts with heft that lumberjacks could wear. The Nudie Jeans Sten checked wool-blend flannel shirt is one such shirt. You can almost picture it in the forest. An ideal component in winter weather layering, the wool blend flannel will keep you warm and the boxiness gives a welcome shape to workwear looks. The neutral check in earthy colours should work well with most bits in a solid capsule wardrobe.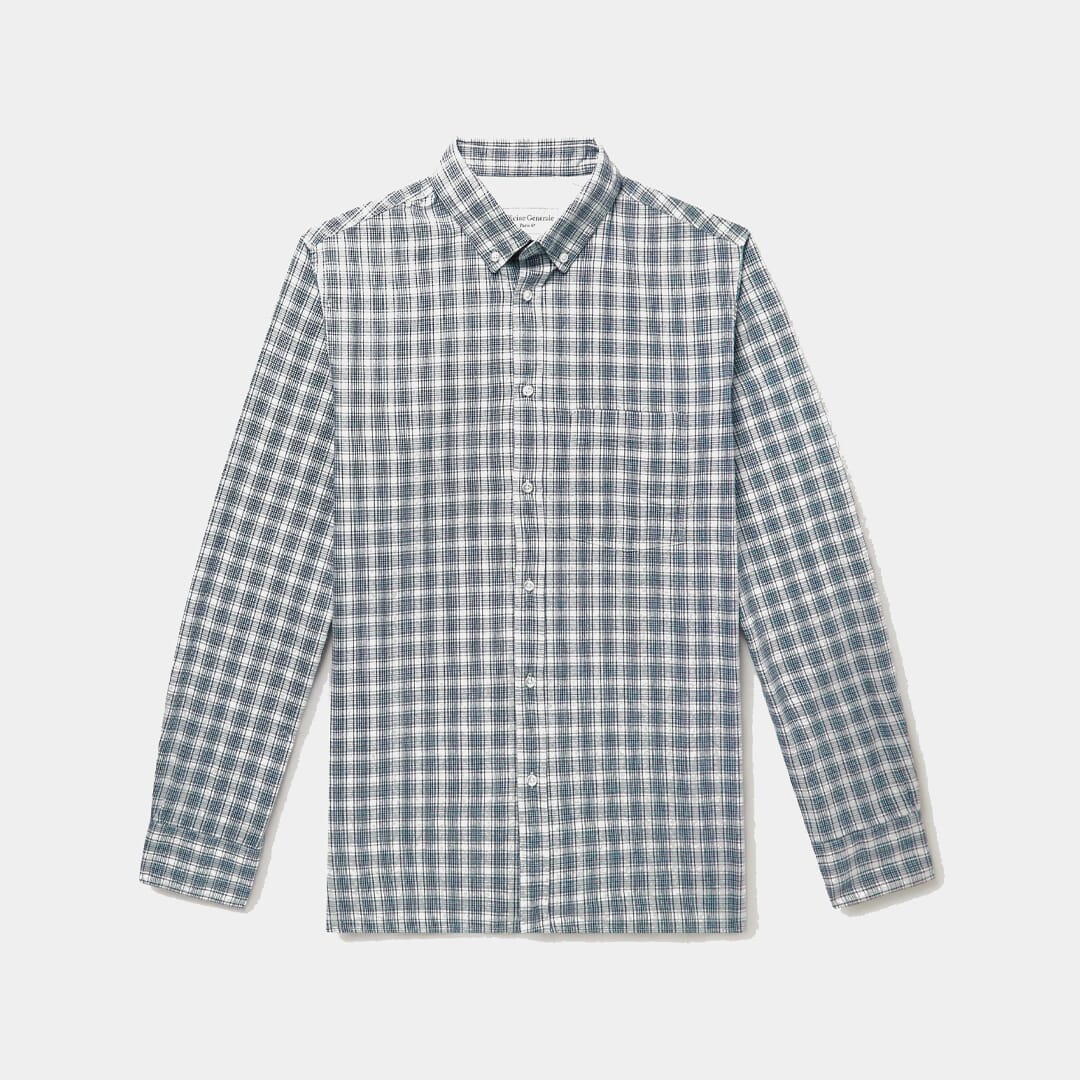 Officine Générale Arsene Button-Down Collar Checked Organic Cotton Shirt
Named in honour of a former Arsenal manager? You tell us. What's for sure is the Arsene button down is a solid choice in the check shirt department. Officine Générale's take on the genre uses breathable organic cotton with a subtle white and navy check with a smart button down collar. It's Call Me By Your Name levels of Euro prep, with sizing up encouraged to make sure it hangs loose and flows. Great with a pair of white trousers.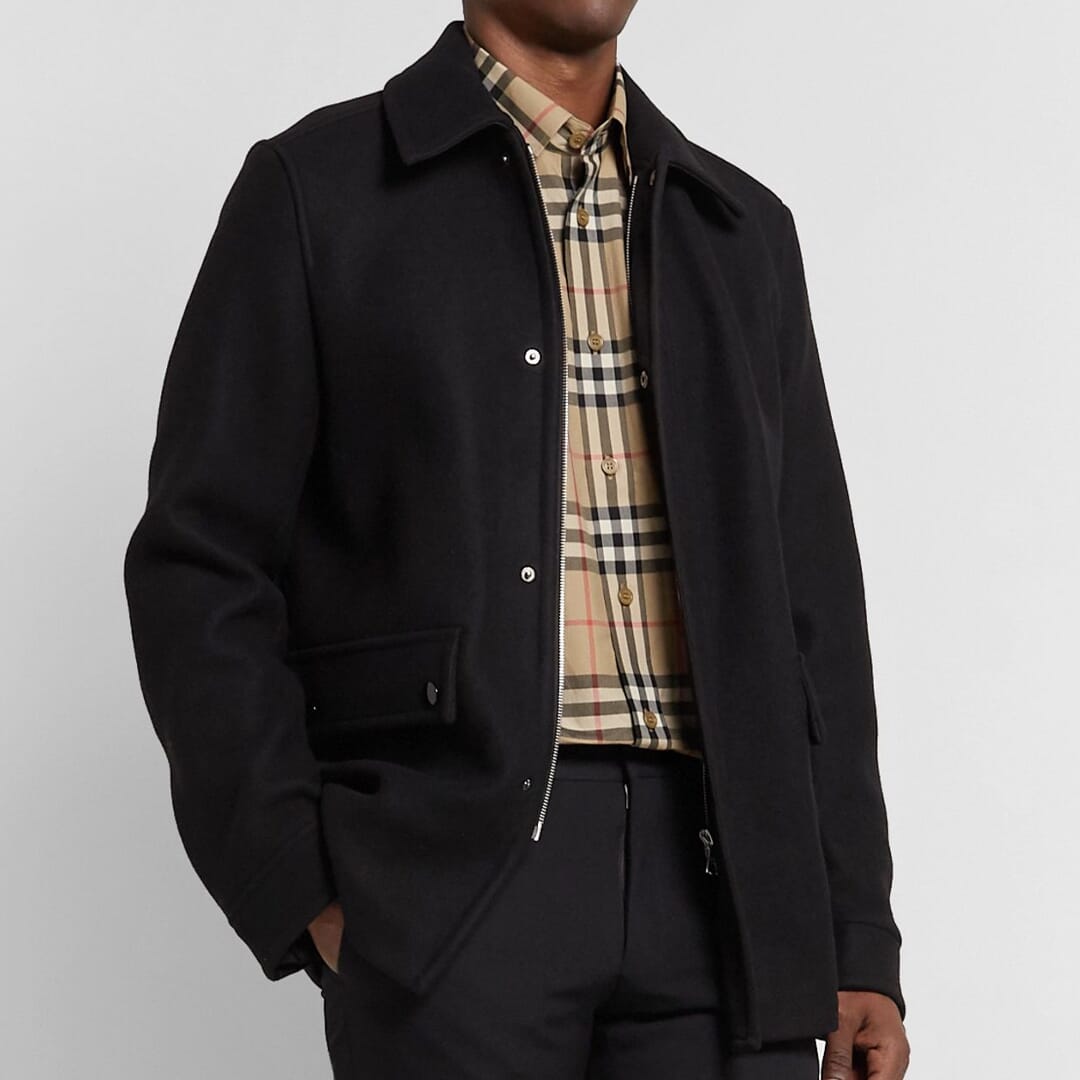 Burberry Checked Cotton-Poplin Shirt
Here it is. Arguably the most iconic check in fashion. Debuted as a coat lining in the 1920s, the Burberry check has since been taken on by various subcultures in its time, but if you want a shirt made from it then you'll have to pay the big bucks. This short-sleeved one, made from lightweight poplin, packs a neatly tailored regular fit with a standard collar. Wear it under tailoring or wear it on its own. Everyone knows the deal.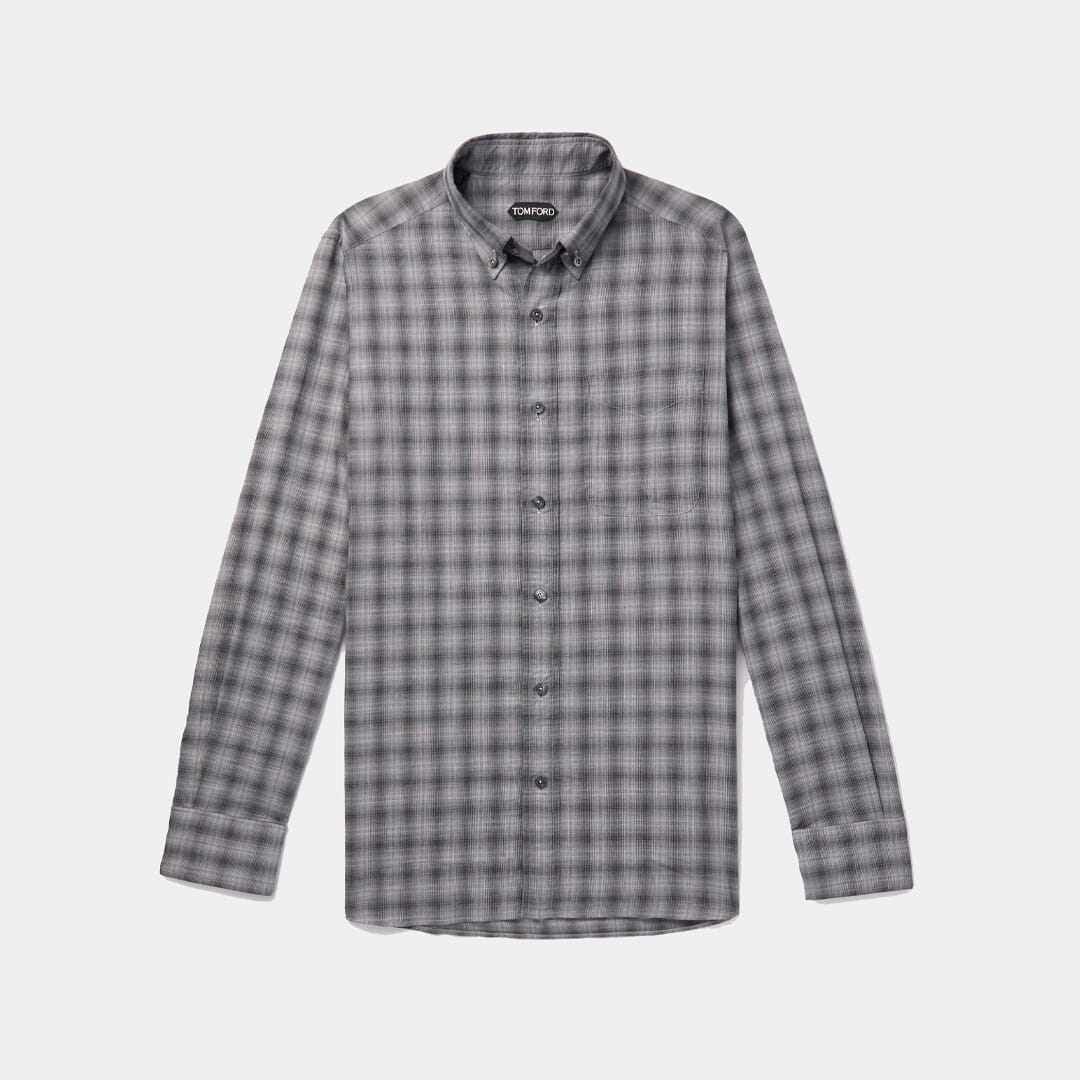 Tom Ford Checked Cotton-Flannel Shirt
Another big hitting designer, a more modest version of the checked shirt. The Tom Ford checked cotton flannel shirt is a casual number that's been given the same attention to detail treatment as the fashion house's tailoring. Made from softly brushed flannel cotton, the check brings to mind Spaghetti Western influences harking to lone riders on the planes. Regular fit and friend to chinos and a leather shoe.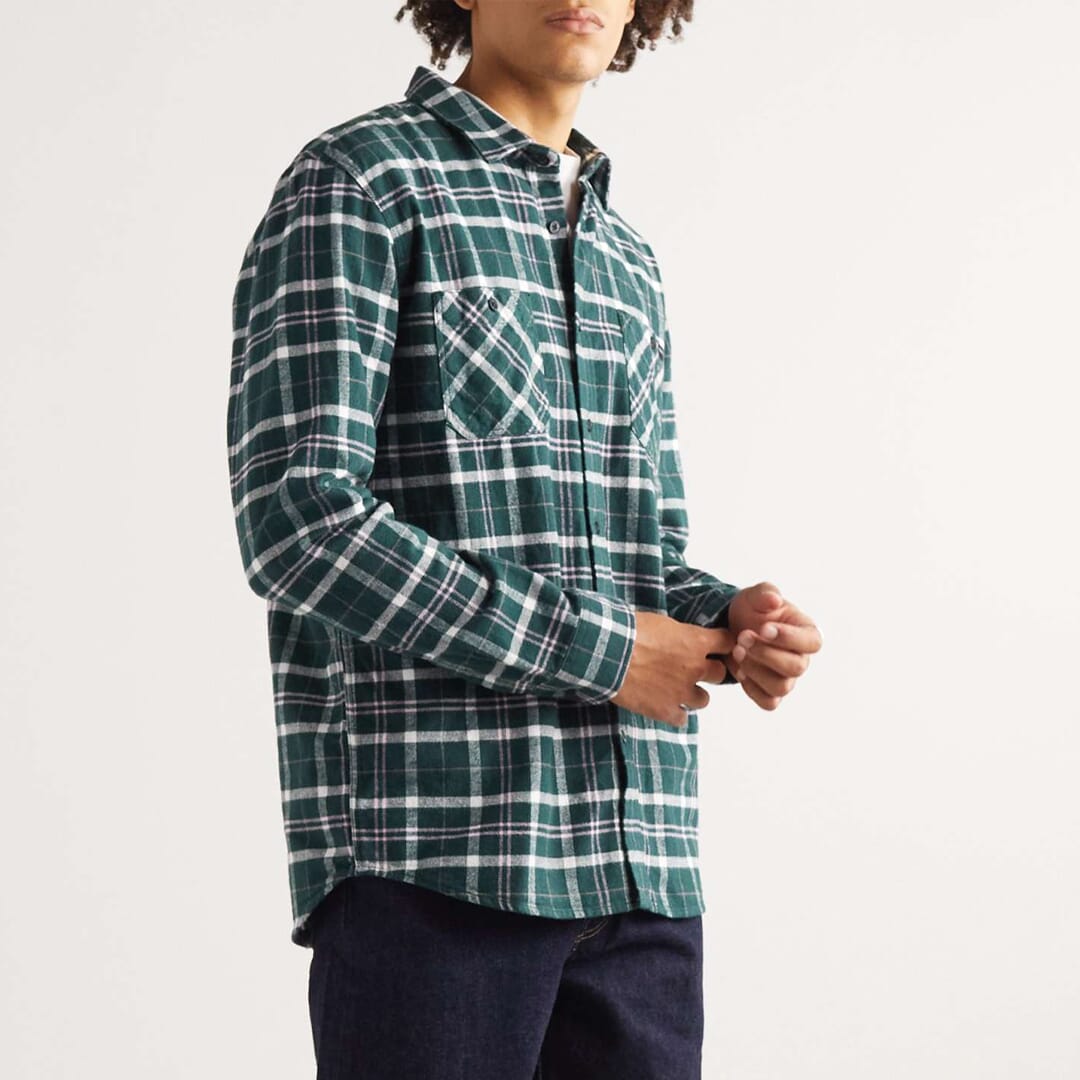 Edwin Checked Brushed Cotton-Flannel Shirt
An easy to wear, versatile casual checked shirt. What more do you want? A bold, pop of colour in green, this Edwin brushed cotton flannel shirt is the sort of shirt you can easily reach for in the wardrobe and know that your casual outfit is sorted. A round hem means it looks good untucked over jeans or trousers and that brushed cotton means it'll be as comfortable as anything. A solid capsule wardrobe pick
---
---