If you want to give your summer shoe rotation the upgrade that it deserves but you're not entirely sure where to even begin, try adding a pair of leather sandals to it. The perfect balance between off duty style and all day comfort, unlike your average pair of slides or even white plimsolls, they also make something of a sartorial statement. So, if you're looking for the a pair of men's leather sandals, we've hand selected 10 of the best brands that should definitely be on your radar this season. Let's get to it.
What to look for in a pair of leather sandals
A good pair of leather sandals can literally last years and years, but you need to know what to look out for first. While it seems oversimplified, each pair is made up of two very important components: the upper and the sole.
The former should be crafted from a tough, sturdy material. They should be made from full grain leather, but if you're searching for something that's a little more cow-friendly, vegan leather is also a good option, but it can get expensive. The latter, on the other hand, should be hand stitched rather than glued. This delivers extra durability, and glued soles are known to come off quite easily after just a few wears.
Something else that you need to look out for when getting a pair of leather sandals is that they actually fit you. Unlike a pair of shoes or trainers where your feet are protected at all times, with sandals, they're exposed. That means if your toes or heel hang off the edges even a little bit, there's a chance that you could get hurt. Make sure you get a pair that fits your overall foot shape. Most leather sandals are a little on the narrower side, so if you have particularly wide feet then it's something to bear in mind.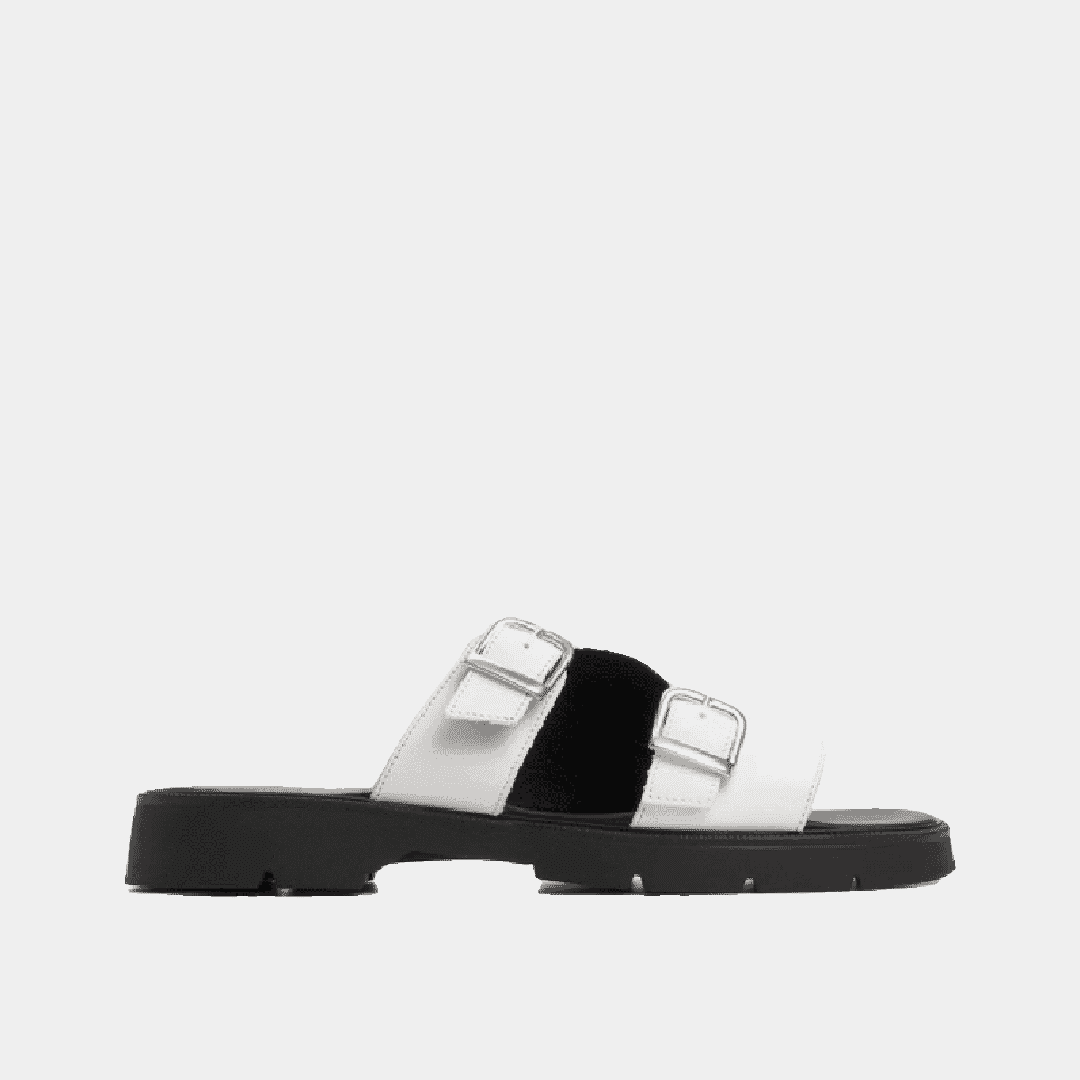 Best leather sandals for men in 2023
KLEMAN
You just can't talk about the best leather sandals for men without giving KLEMAN a special shoutout. For almost eight decades, the French company has been producing some of the finest footwear out there. Unlike most names in this calibre, rather than following the latest trends, KLEMAN makes them instead. The Hublot VGT 2 model is one of their latest silhouettes, and it's quickly becoming one of their most popular too.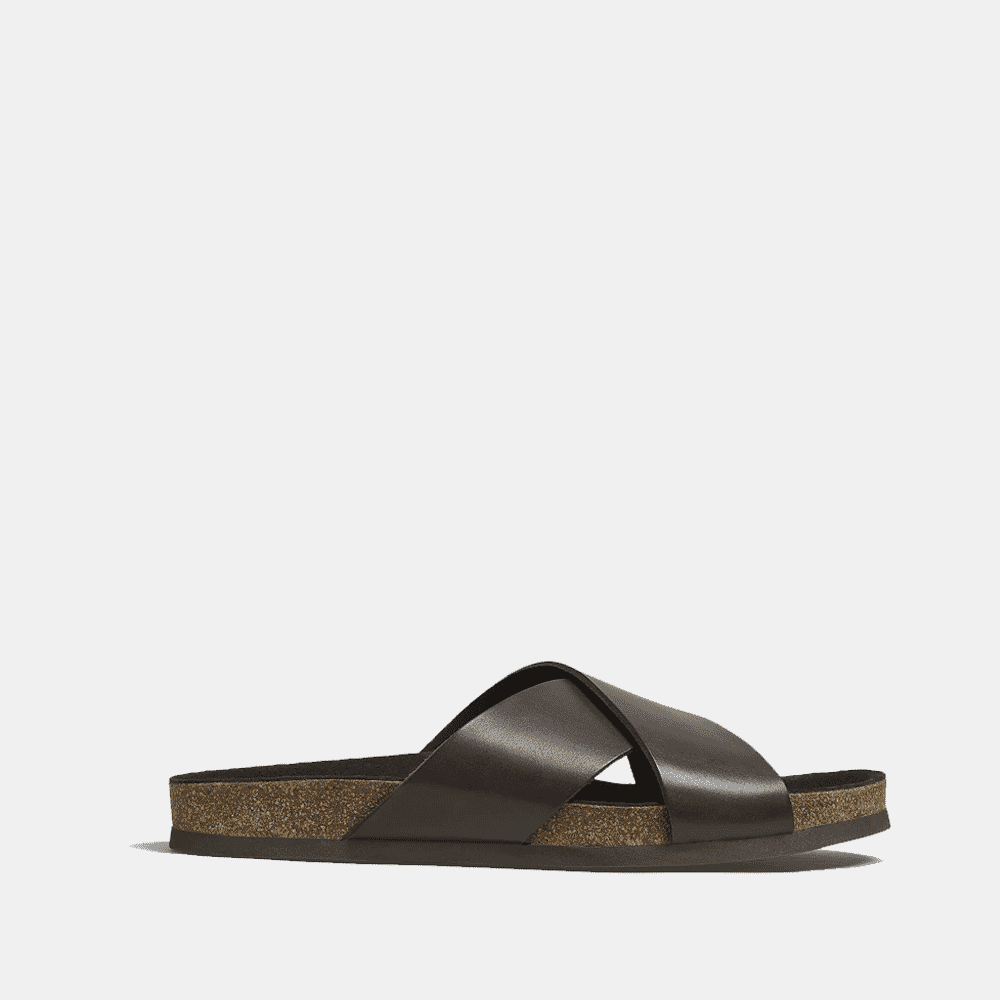 Myrqvist
If you're searching for a pair of leather sandals that are both aesthetically-pleasing and well made, Myrqvist should be on your radar. Back in 2016, the Scandi label was founded with the idea of creating footwear with a "top-quality craftsmanship and a modest price point." After seven years, this lofty ethos still holds water. Our favourite model is the Solvik that's handmade in Portugal from premium calf leather. What's there not to love?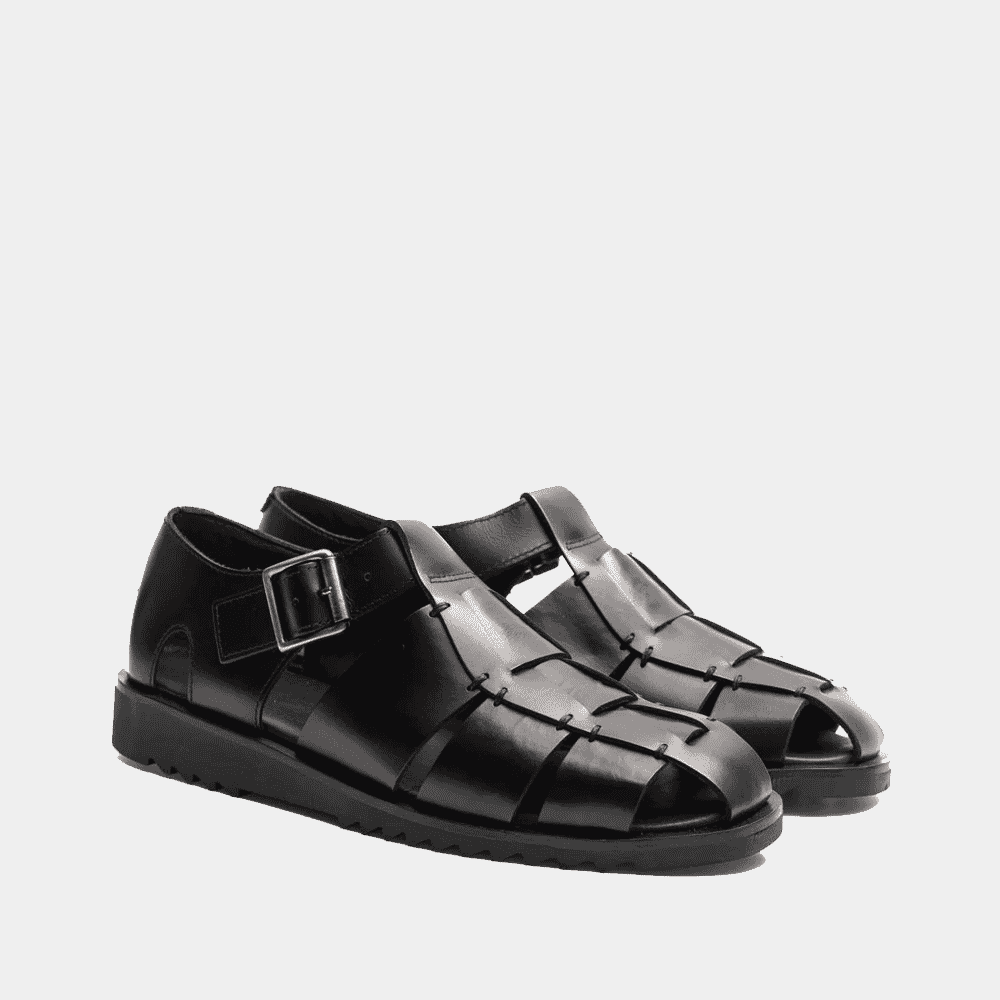 Paraboot
While Paraboot is known mostly for their, well, boots, the French company have actually been making all types of shoes for well over a century, including a vast selection of leather sandals that will make any menswear enthusiast swoon. Their bestseller has got to be the Pacific. It features an old school three-strap design that's inspired by Chartreux monks from back in the day. It's also available in a bunch of colourways so you can find one that's just right for you.
Dr Martens
Dr Martens – of very chunky boot fame – are also purveyors of some of the finest leather sandals on the market. They have undoubtedly one of the largest ranges ever, with silhouettes like the Myles being one of their all-time favourites. If you're looking for something that's a little more on the traditional side, check out the Jorge II. Each one of these are crafted from premium full-grain materials, and they sit on top of rubber Ziggy soles for extra grip.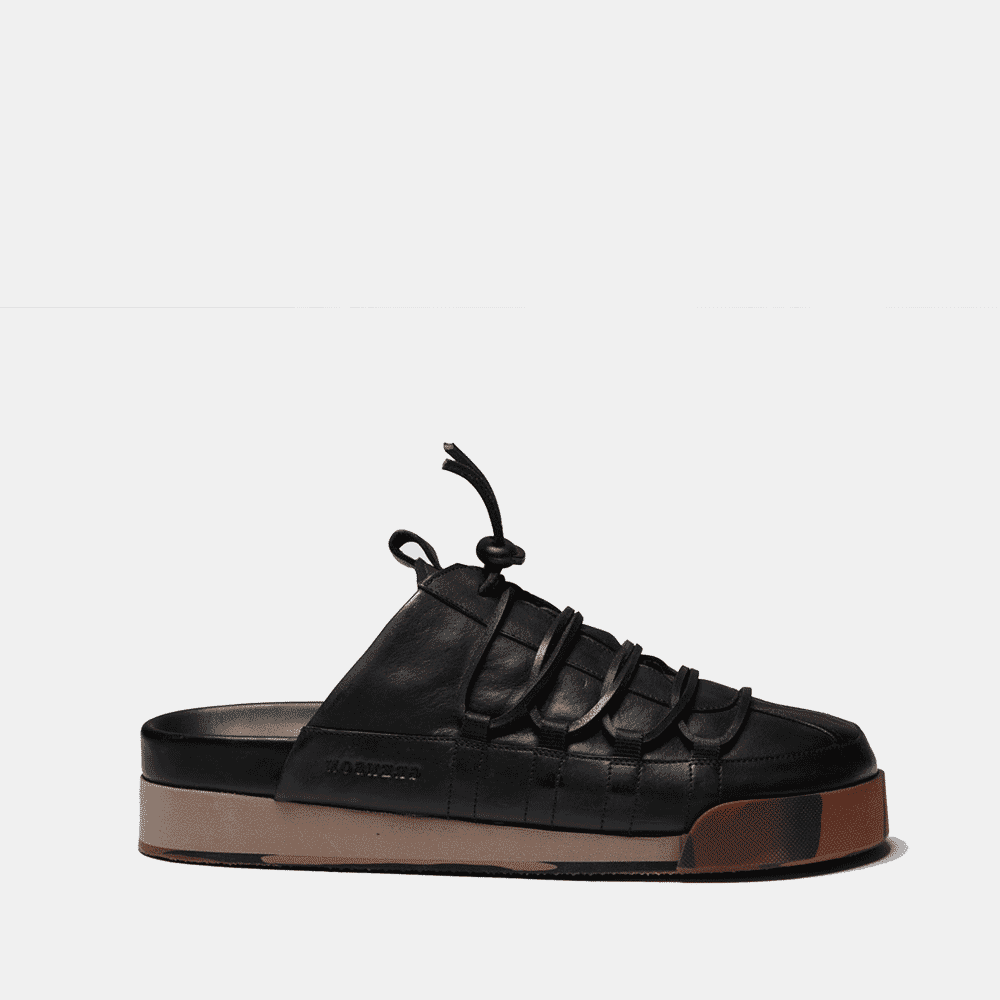 Grenson
Looking for a quintessentially British brand that makes some of the best leather sandals for men on the face of this earth? Grenson is what you've been searching for all this time. Simple and beautifully made, each model is crafted with traditional techniques, but that doesn't mean Grenson doesn't have room to experiment. Take the all-new Sneaker 75, for example. A mix between a trainer and a slip-on, get you a shoe that does both.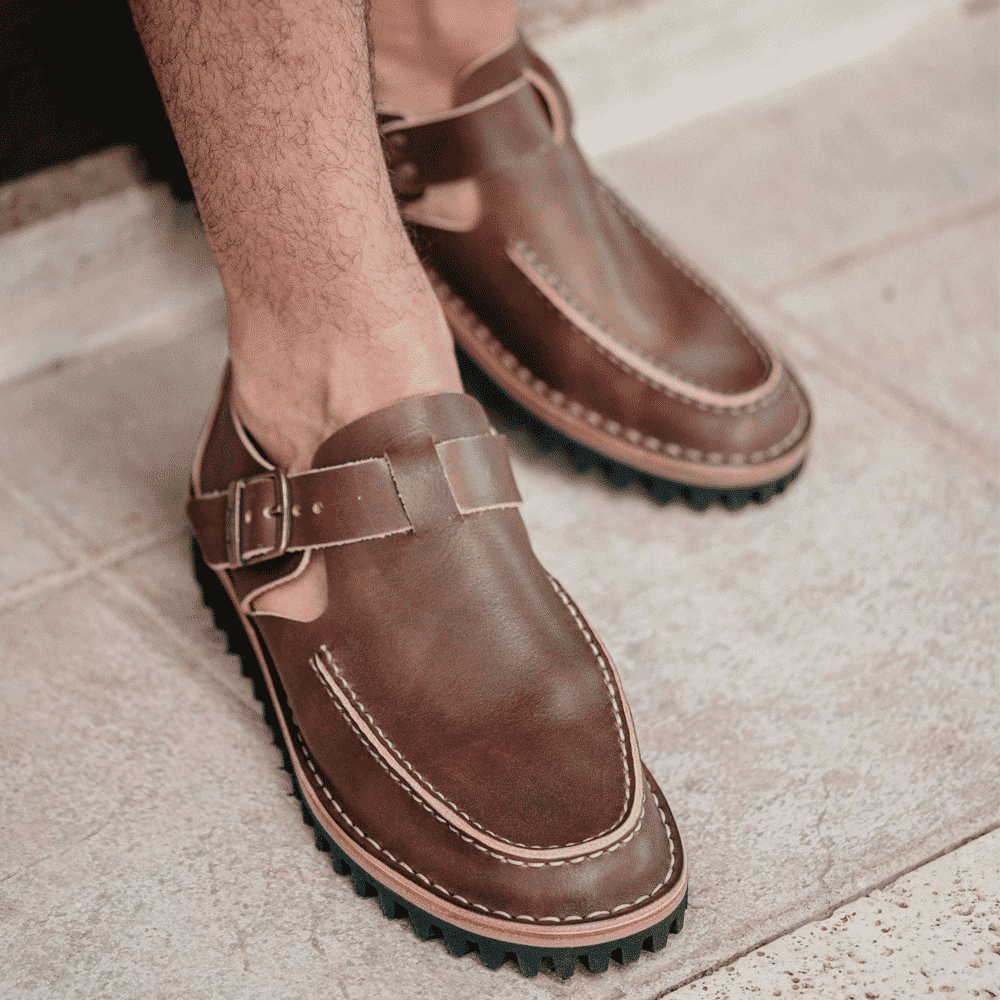 Fracap
For Fracap, it's a family affair. The Italian company's roots begin all the way back in 1908 when Antonio Cappello handcrafted his very first pair of shoes. Since then, his expertise and experience has been passed down generations and generations, and over a century later, Fracap is still owned by the same family, making industry-leading sandals like the Bruno and the Cuoio.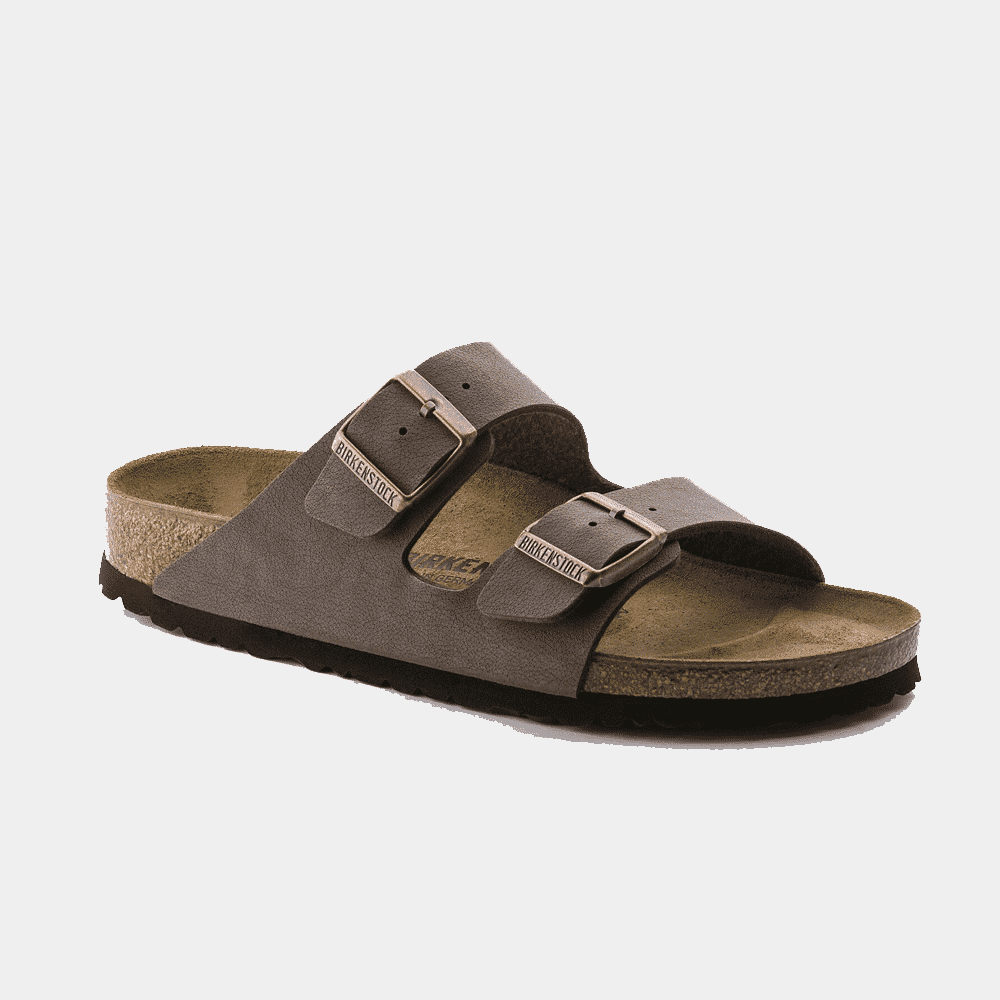 Birkenstock
Of course, you can't talk about the best leather sandals for men without bringing up Birkenstock. The go-to footwear label for everyone from your very stylish neighbour to your grandad who just wants some nice slides to garden in, popularity surrounding the German company has shot up over the past year or two. This is thanks to flagship models like the Arizona and the Boston, which are both available in countless colourways and many, many materials.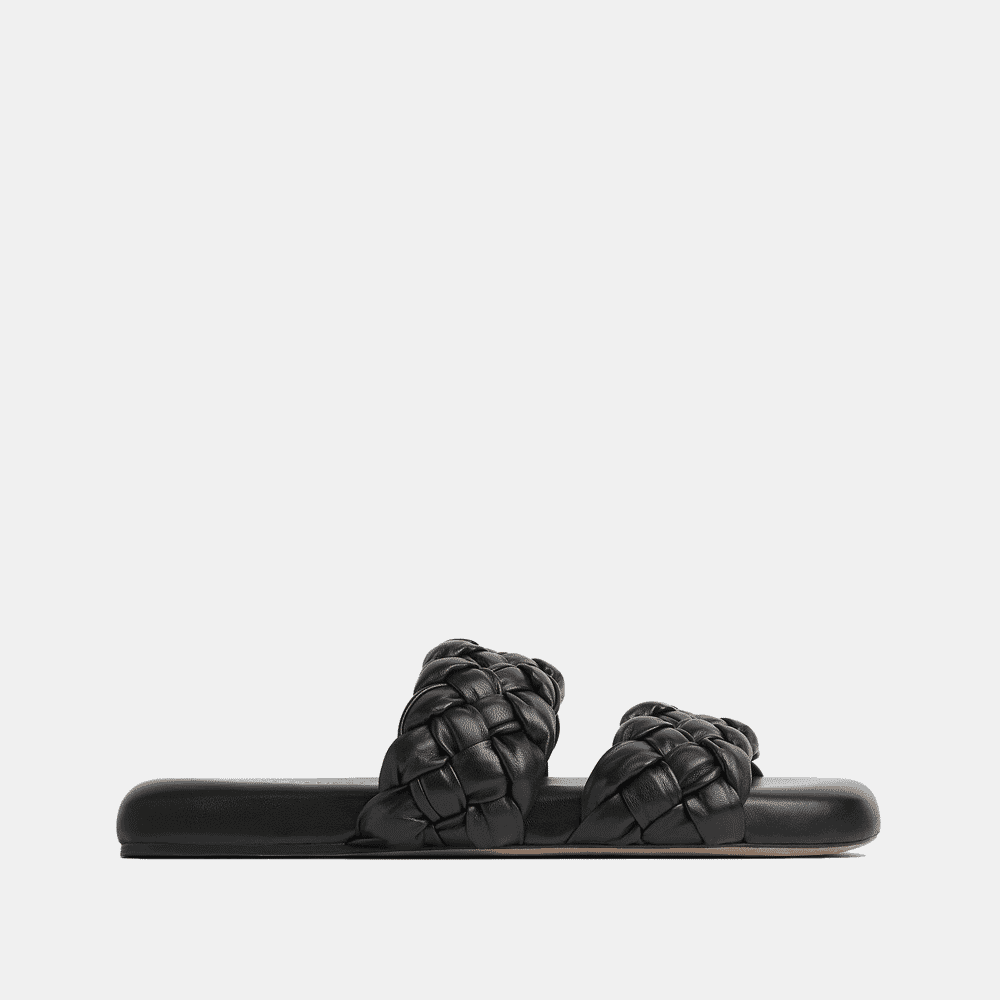 Bottega Veneta
Bottega Veneta – maker of very luxurious coats and handbags – are also masters when it comes to leather sandals. The Foulard is one of their most iconic models, and there's really no question why. Crafted from 100% lambskin leather, they're detailed with the Italian fashion house's signature woven design that's been around for the better part of six decades. They're a little on the pricier side, but trust us when we say that they're worth every single penny.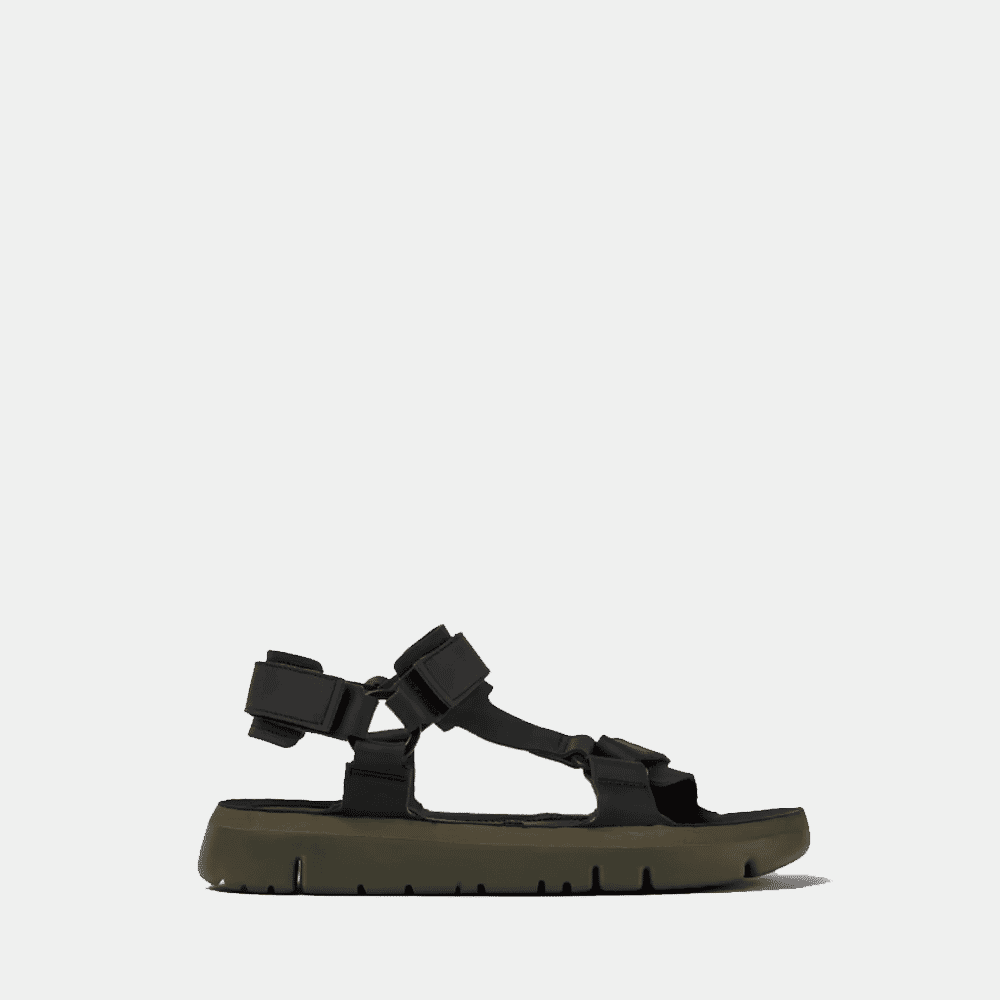 Camper
Over the past couple of years, Camper has been making big waves in the footwear space. Known mostly for their formal offerings and experimental Camper Lab division, the Spanish label's sandal game is also on another level. Silhouettes like the Oruga flawlessly fuse the classic and the contemporary, and it's also available in a wide range of colourways so you can get a pair that complements your personal aesthetic.
Ancient Greek Sandals
Ancient Greek Sandals are handmade by highly-skilled craftspeople using traditional, centuries-old techniques. As their name already states, they're purveyors of some of the best sandals that you can buy today. are actually made to last. The minimalist Bios is their biggest seller, but there's also a lot of hype surrounding new additions like the Orfeas thanks to their genuine all-leather construction that are made to last.
For more summer-ready footwear, check out our pick of the best espadrilles for men.
---
---