The changing of the seasons can often arrive with a little bit of panic. Whilst it's quite self-explanatory to put shorts, Cuban collar shirts and sandals to the back of the wardrobe, when it comes to footwear decision-making is a little trickier. Winter doesn't always turn up as full winter. Days can be deceiving during a climate crisis.
One minute it's the warmest winter on record and you're pretending it's still summer with a knit and no coat, the next it's the wettest November day ever recorded and you've just ruined another pair of suede sneakers. Winter isn't as predictable as it used to be and aside from just wearing a pair of boots from September until May (overkill), it's difficult to decide what to wear on your feet. Style and pragmatism. I guess that's all that we ever want.
There are options out there. Boots of course. But also high top sneakers. Low top sneakers. Loafers in leather for dressing up and down. Weatherproof sneakers. Casual Derbies. All here, all able to withstand what the harsher seasons want to throw at your feet. All keeping you looking smart and stopping you feeling soggy. Here's our selection of the best winter shoes for men right now.
Best winter shoes for men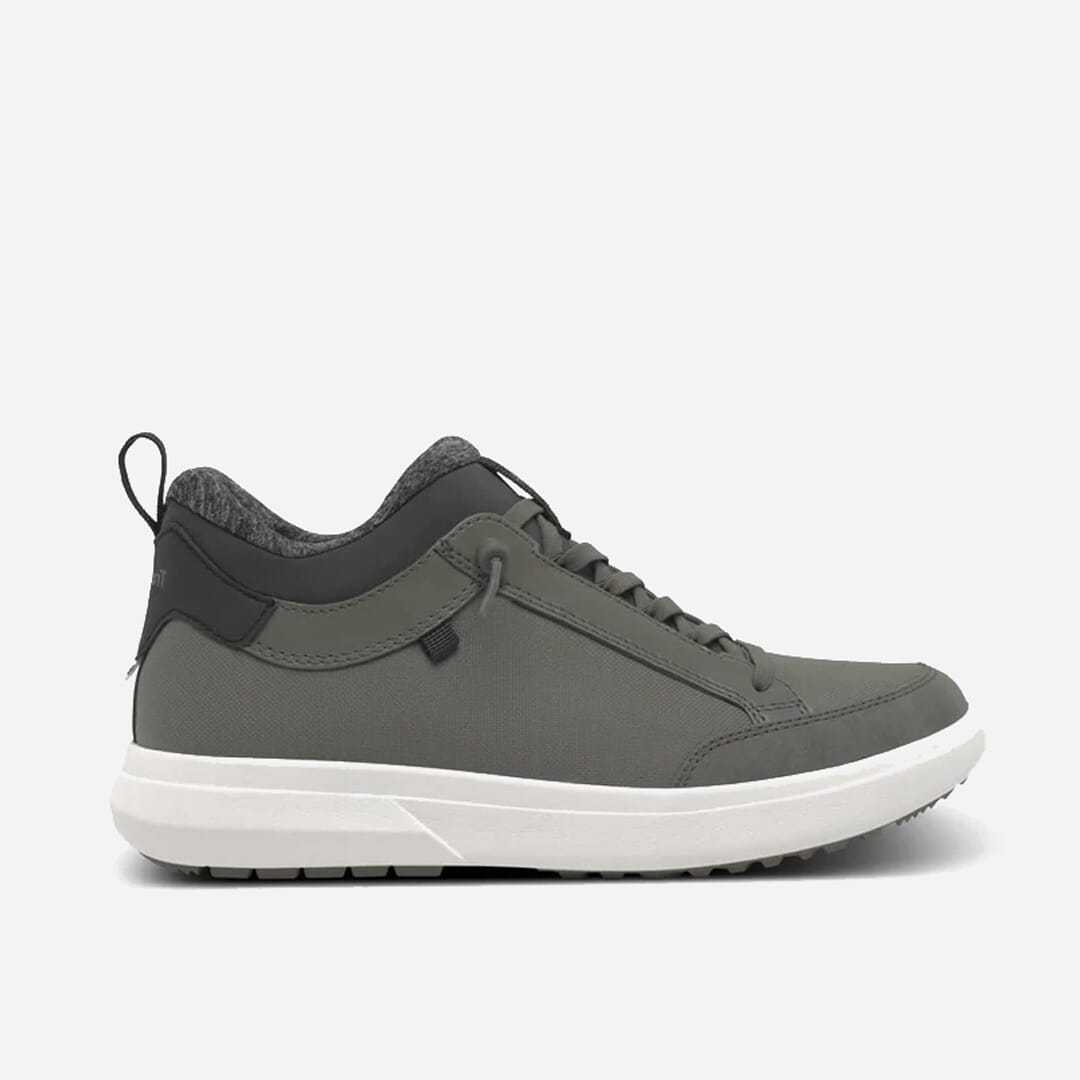 Tropicfeel Geyser Great K. Green
Yes travel sneakers are a thing. We're talking thermoregulating recycled wool for keeping your feet warm and technical waterproof membranes for keeping them dry too. Think of Tropicfeel's Geyser Great K. in green as the ideal all-rounder. Technical boot protection from the elements with the comfort of sneakers and the grip of a hiking shoe. All in a stylish sneaker package. All that and they're cruelty-free too.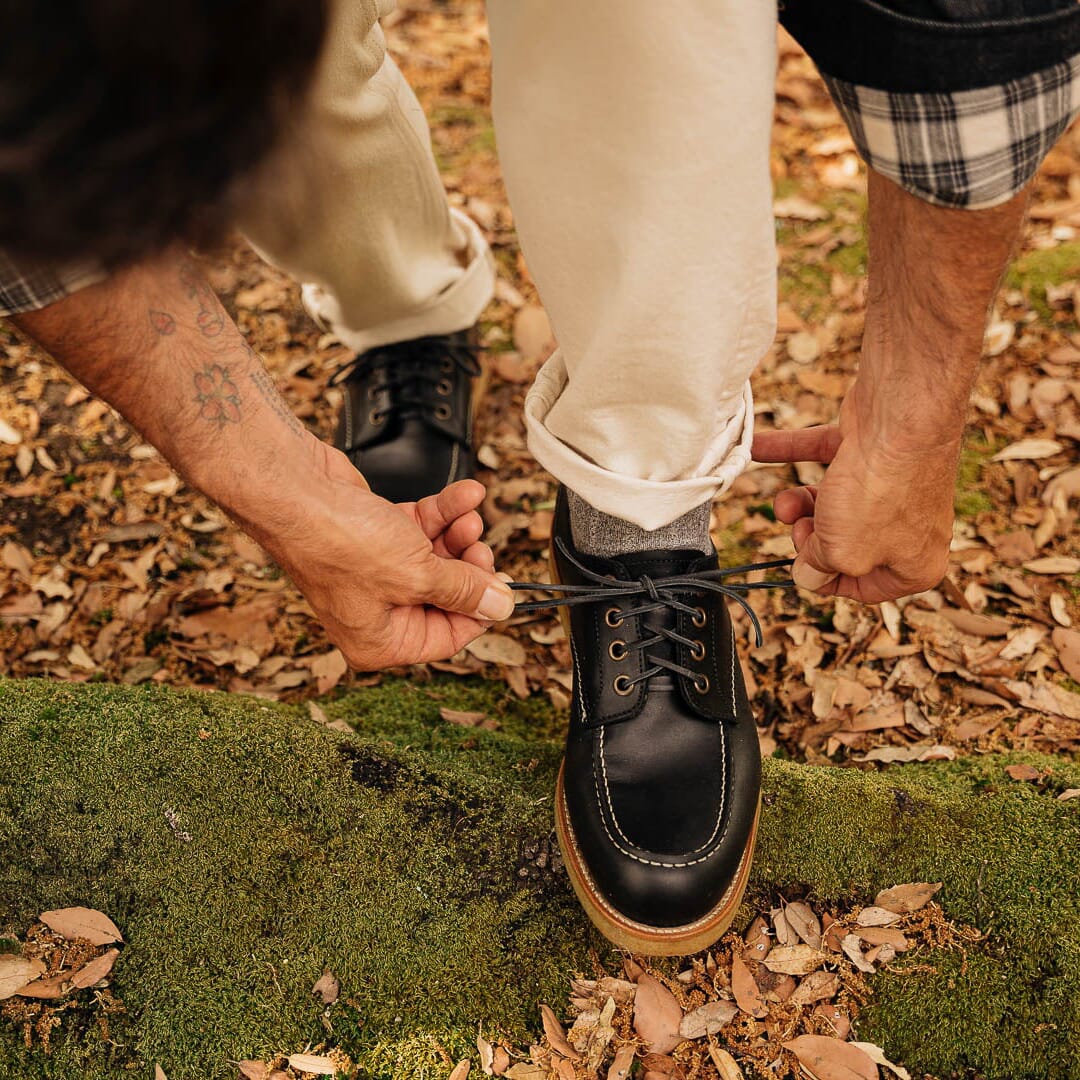 Velasca Oreves
Velasca are always great for a year round shoe. Rain or shine you can count on the Italian shoemakers to produce something for smart or casual that'll stomp its way through a particular season. We'd recommend the Oreves casual Derby for a winter shoe with character. Smooth calf leather meets a para rubber sole for this comfy, casual shoe with an outdoorsy character. Wear with dark raw denim and chunky knits.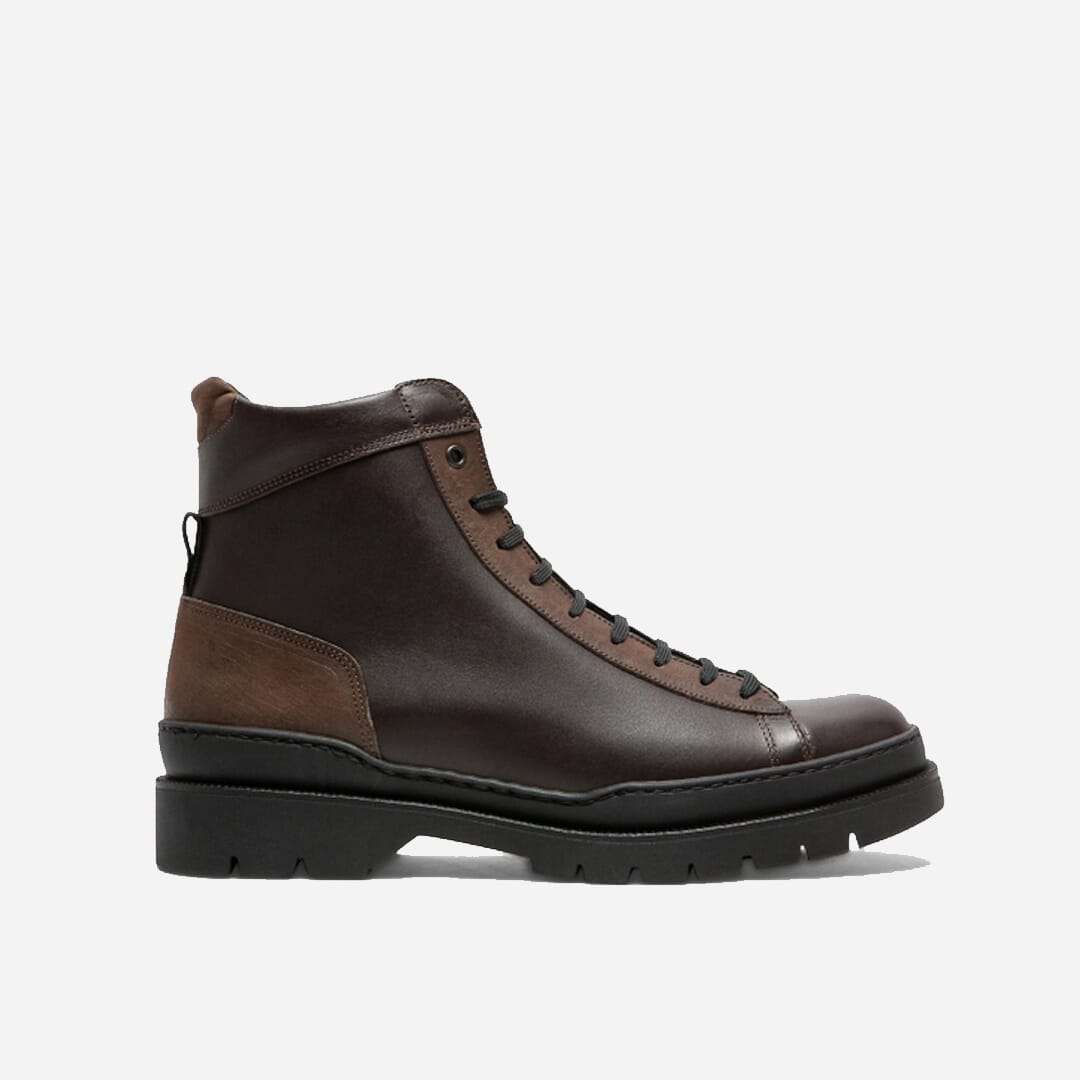 KLEMAN Division Boots
KLEMAN is having a bit of a moment. Maybe it's people who are in the market for a pair of Paraboots but don't fancy the price or maybe it's a new found love for French shoemakers. Either way, the longstanding French brand (75 years in the game), continues to put out classic and fashion forward styles with these lug sole boots no different. With military and hiking influences, the eco-friendly Division boot is a leather workhorse with contrast panelling and a sturdy rubber sole. Wear it with a slightly baggy cropped leg wool trouser and your big jacket.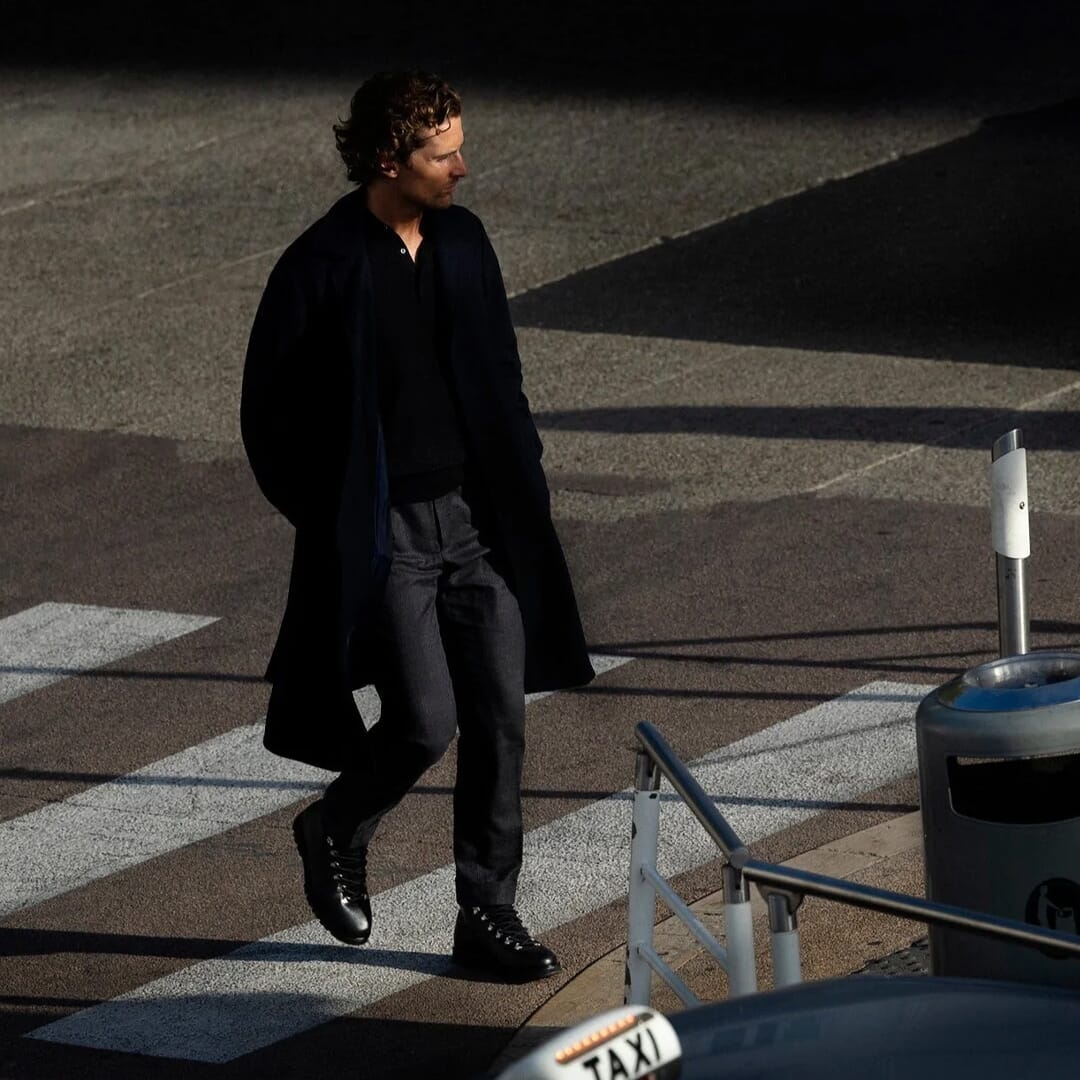 Myrqvist Duved II Black Grain Calf
The Deved boot was Myrqvist's best seller last year so the brand has decided to make it even better for the new season. The Duved II in black grain is crafted from Saffiano leather from Portugal and features a new improved rubber sole. A Full leather lining and padded insole also ensure comfort whilst the waterproof membrane and gusseted tongue stay true to the hiking boot aesthetic with weatherproof functionality. A sleek fashion hiker for city exploring.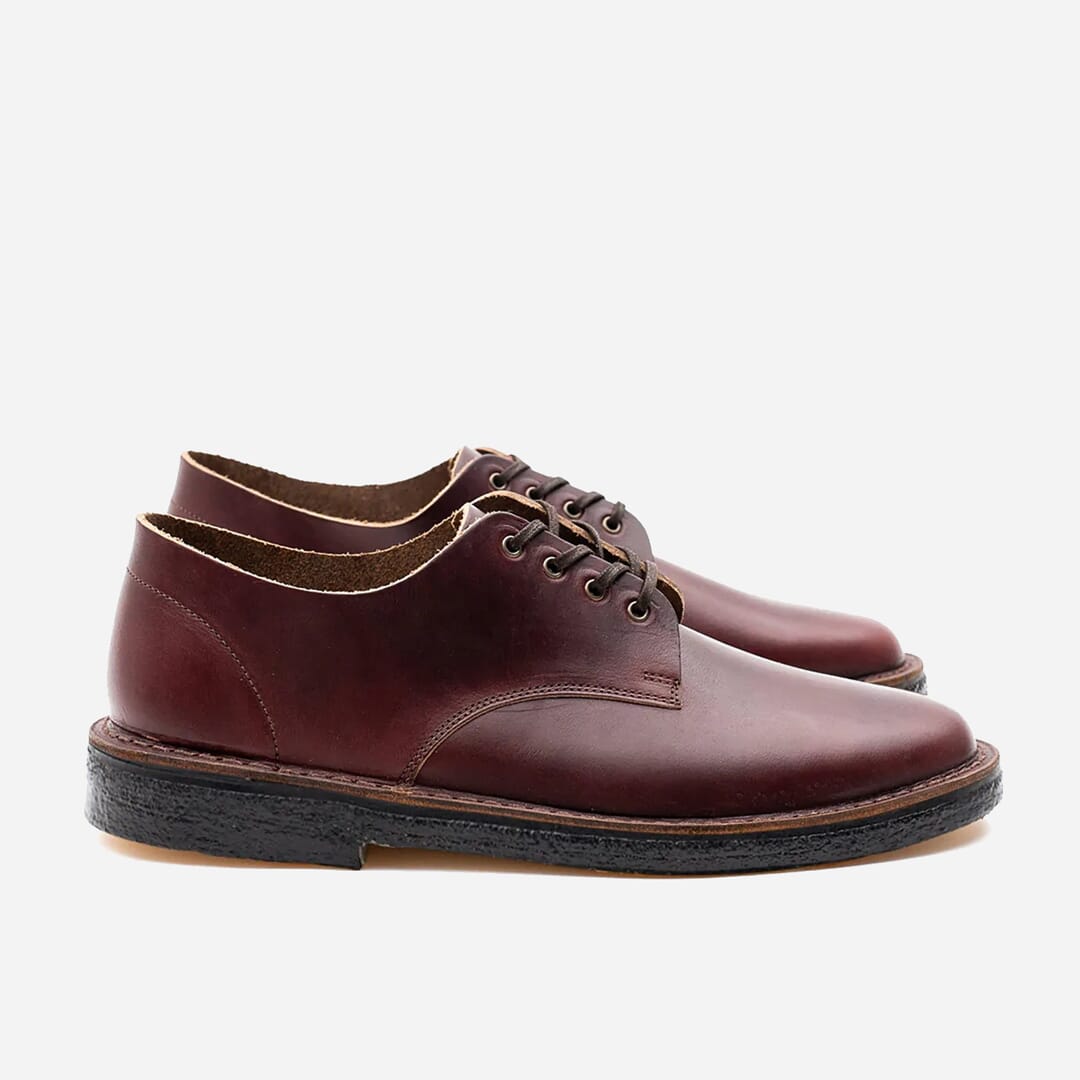 Crown Northampton Grove Desert Shoe - Horween No 8 Chromexcel
Get yourself a smart-casual shoe for the winter. Something to bed in with a quality leather that will mould to your foot with wear and prove to be a statement piece on the end of your trousers. Crown Northampton's Grove Desert Shoes in Horween No 8 Chromexcel tick the box. Made in England from start to finish, the derby lace ups pack a hardwearing crepe sole that's comfortable and lightweight, whilst the upper is premium Horween from Chicago. A friend to selvedge denim.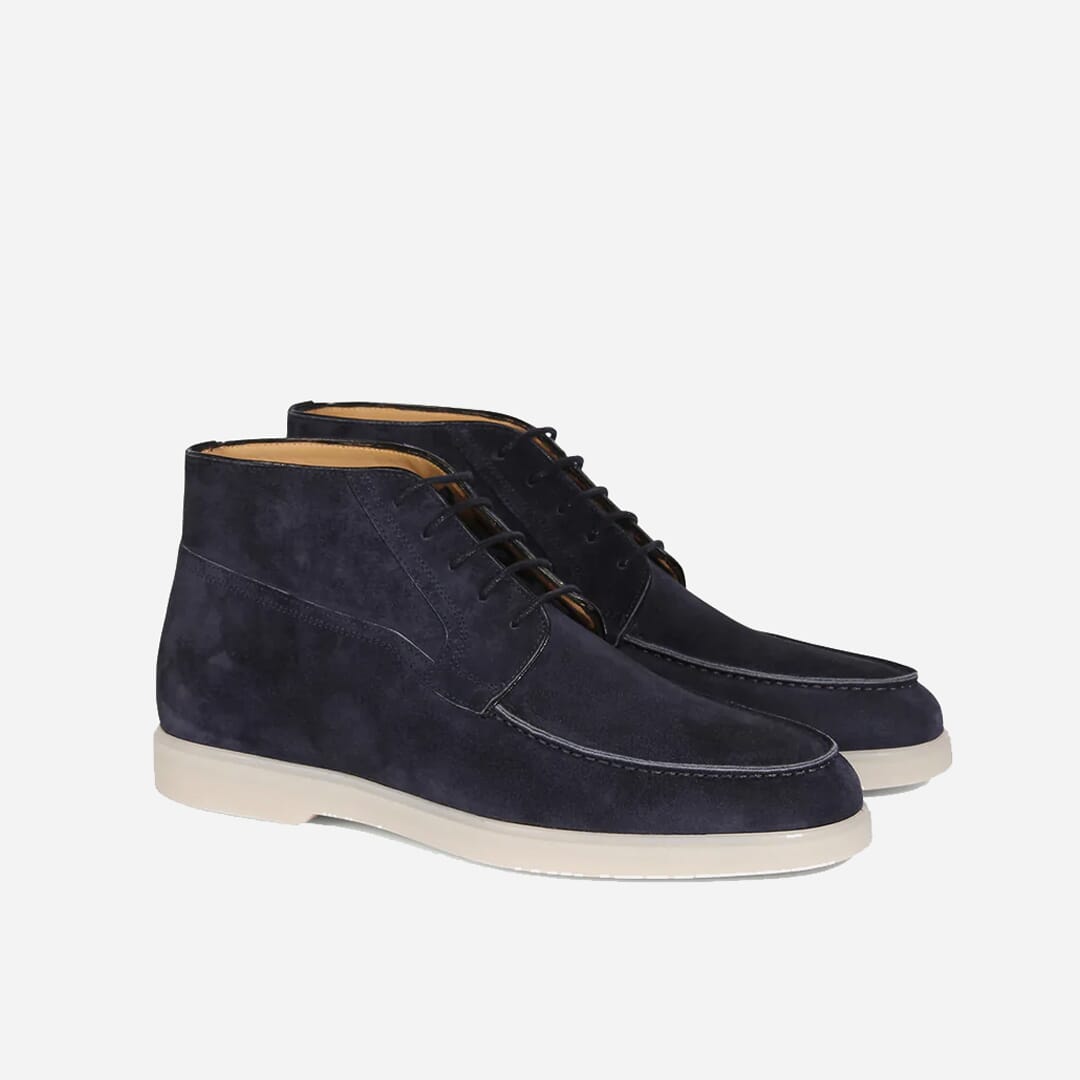 Aurélien Campagna Boot
The Campagna boot is a city boot. City with a little c. A lace up, feet snug, pound the pavements boot in Aurélien's trademark Softey suede. Lined in soft calfskin ensuring a comfortably padded and warm fit, they're an ideal option for weekend outfits when you just want to throw on a pair of chinos or jeans with some jacket layering and a nice scarf. Rubber latex soles mean robust wear and ample grip whilst a 100% French calfskin upper screams luxury.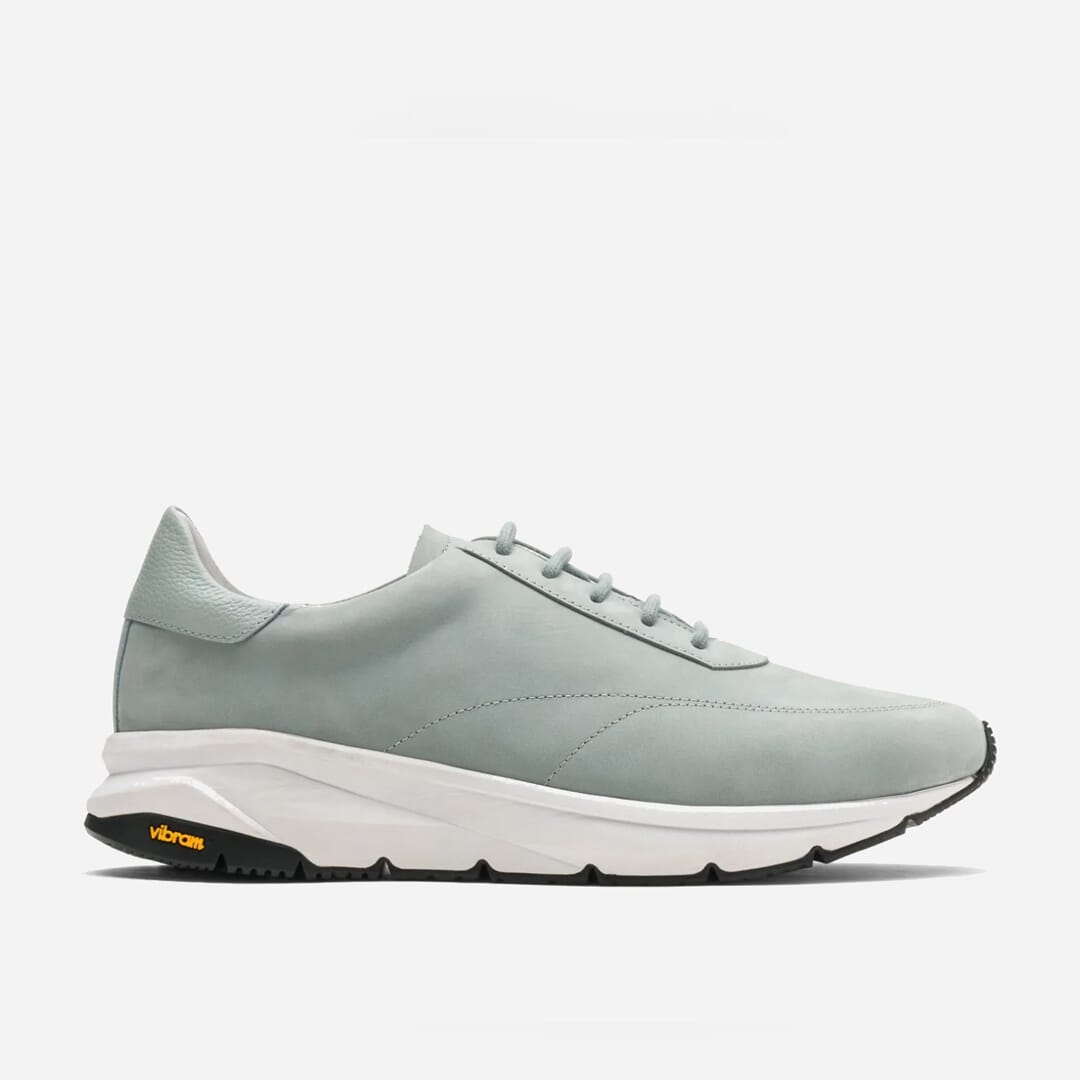 JAK S03 Sky
Nice pair of sporty numbers, these. JAK S03 in Sky are another sport-minded travel trainer bringing comfort and style to the brand's former Olympic design. The S03 comes with a chunky Vibram sole that brings a bit of bounce to each step ensuring comfort. Designed and handcrafted in Portugal, they pack a Nubuck suede upper and ultra-soft calf leather lining that makes all the difference. Removable shock-proof insoles are a welcome touch too.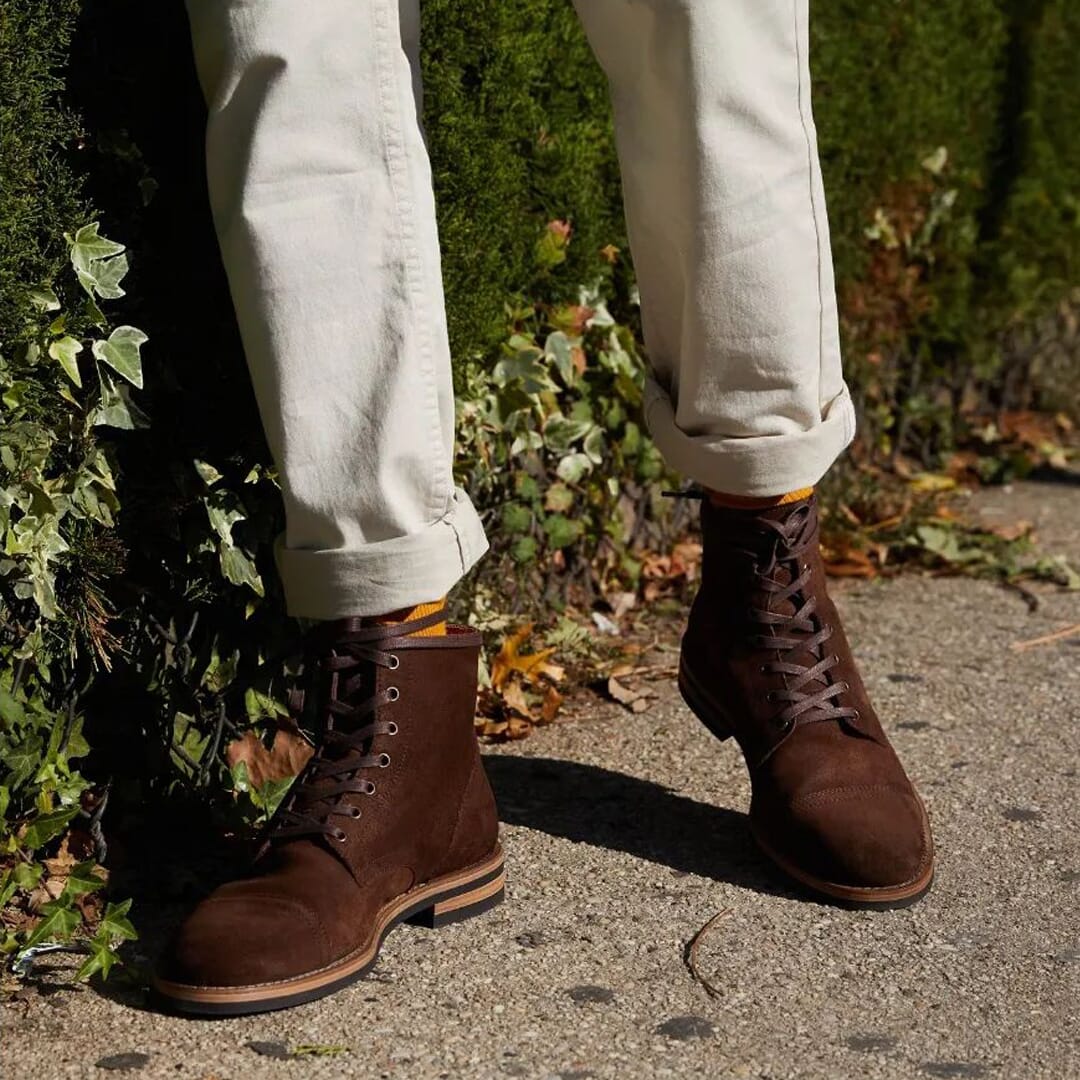 Oliver Cabell SB 1
One of the game-changing sneaker brand's limited releases (one per customer), the Oliver Cabell SB 1 in hickory waxed kudu just might be the chocolate brown boot you need this winter. Made in Italy, and following OC's now well-known formula of well-crafted limited run footwear minus the constraints of bricks and mortar, they pack waterproof leather and anti-slip rubber outsoles. Carefully chosen components, materials and factories mean a premium construction. Practically made for sturdy dark wash denim.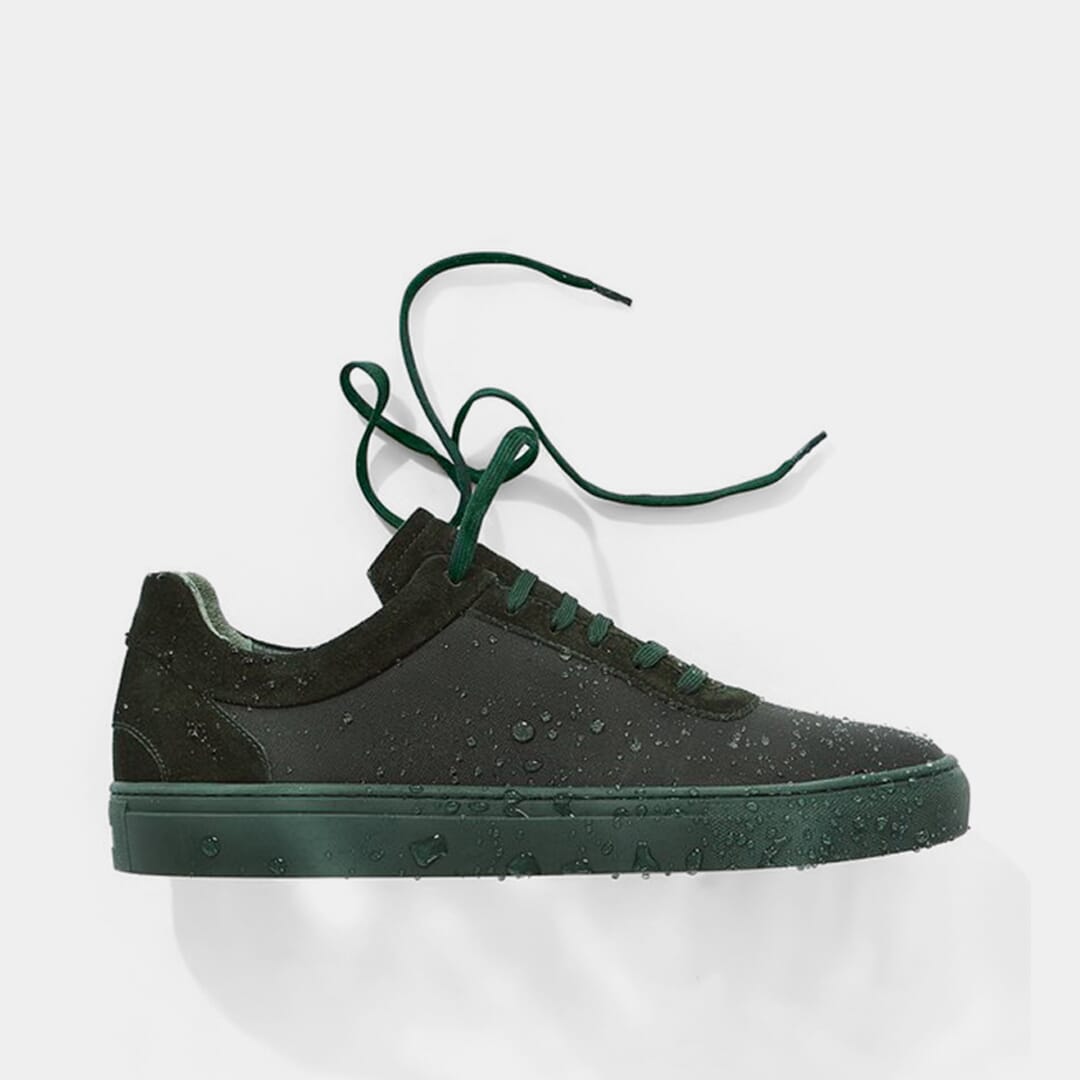 North-89 No-1
The whole premise behind North-89 is functional sneakers. There's something commendable in that. Winter sneakers that still look good and stick to the lines of traditional silhouettes but also bring water-proofing and breathability. A nod to Scandi weather conditions. The No-1 Pine Green Weatherproof mix a waterproof upper with Italian suede detailing and a rugged Margom sole. An anti-bacterial insole with memory foam ensures comfort.
For more winter wardrobe essentials, check out our pick of the best men's puffer jackets.
---
---