Boasting carbon fibre additives at every corner, this might just be the blacked out G Wagon you've been waiting for. Urban Automotive aren't known for the subtlety of their modifications and when it came to adding the blacked out G Wagon Widetrack to their high-end range, they pulled out all the stops, so that this is one black G Wagon you can't possibly miss. Ordinary matte black Mercedes, eat your heart out. And that's before you've opened the door to a unique G Wagon interior, complete with bespoke quilted leather. Basis is the already magnificently brash Mercedes-AMG G-Class, boasting a hefty 578 bhp V8, and ready to be transformed from its average G Wagon black colourway into a much rarer blacked out G Wagon Widetrack at Urban Automotive's vast Milton Keynes facility. Prefer a white G Wagon Widetrack? Custom matte black G Wagon? You've come to the right place, because choice is everything here.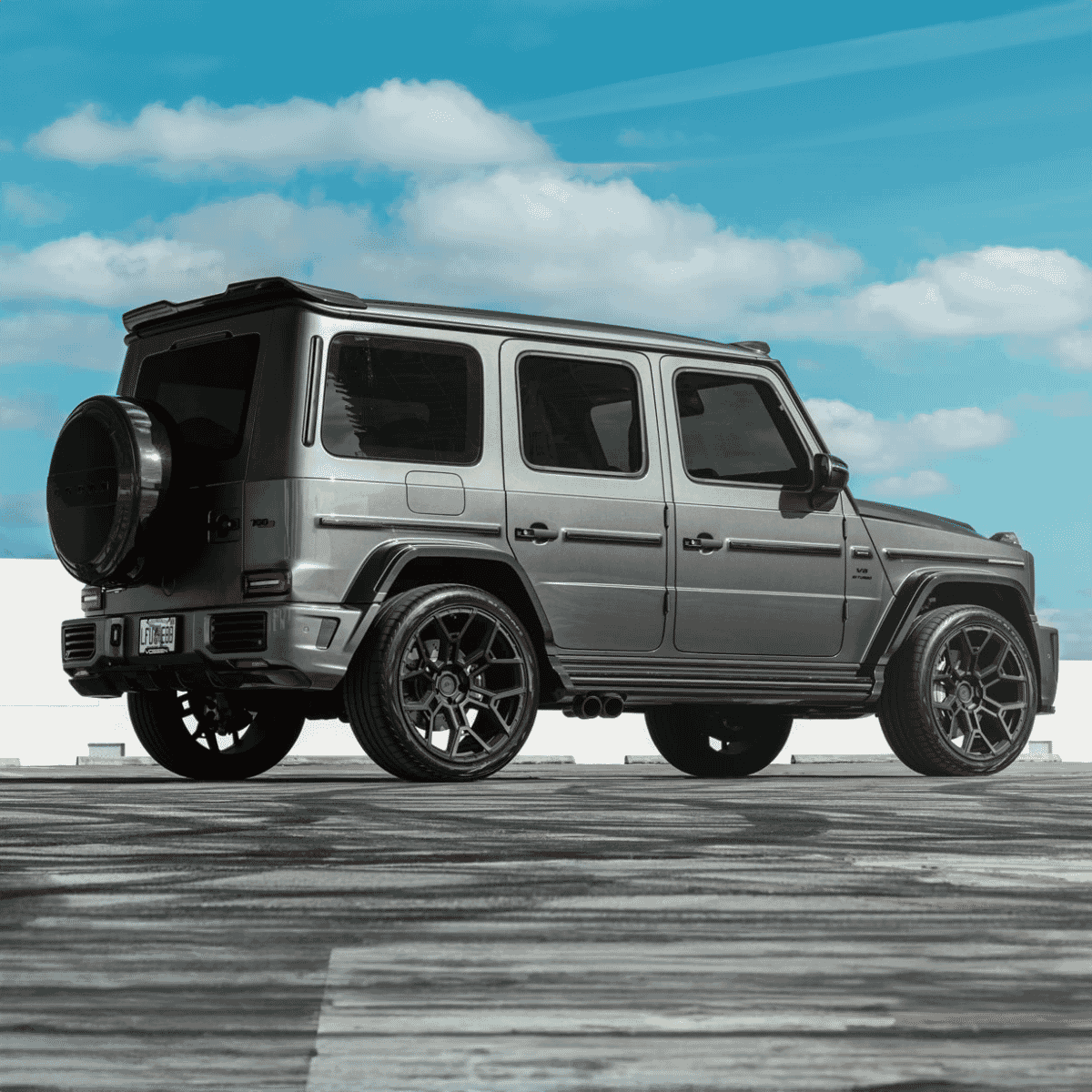 Urban Automotive's engineers begin at the very beginning with the Widetrack blacked out G Wagon. That look-at-me front bumper is - of course on this ultimate blacked out G Wagon - carbon fibre, shaped and manufactured by Urban themselves, fitted with a diffuser for that high speed autobahn run to Berlin, possibly via the Black Forest for a spot of blacked out G Wagon off-roading. Signature bullnose bonnet hides that brutal V8 on this uncompromising black G Wagon. Up top on the roof of this G Wagon, black naturally like the rest of this Widetrack conversion, there's what Urban Automotive describe as a "high-power LED light pod", useful for avoiding trees and wildlife when you're off adventuring. To each side there are new wheel arches and sills, in rugged exposed carbon fibre this time if you specify them on your personal blacked out G Wagon, which of course you will.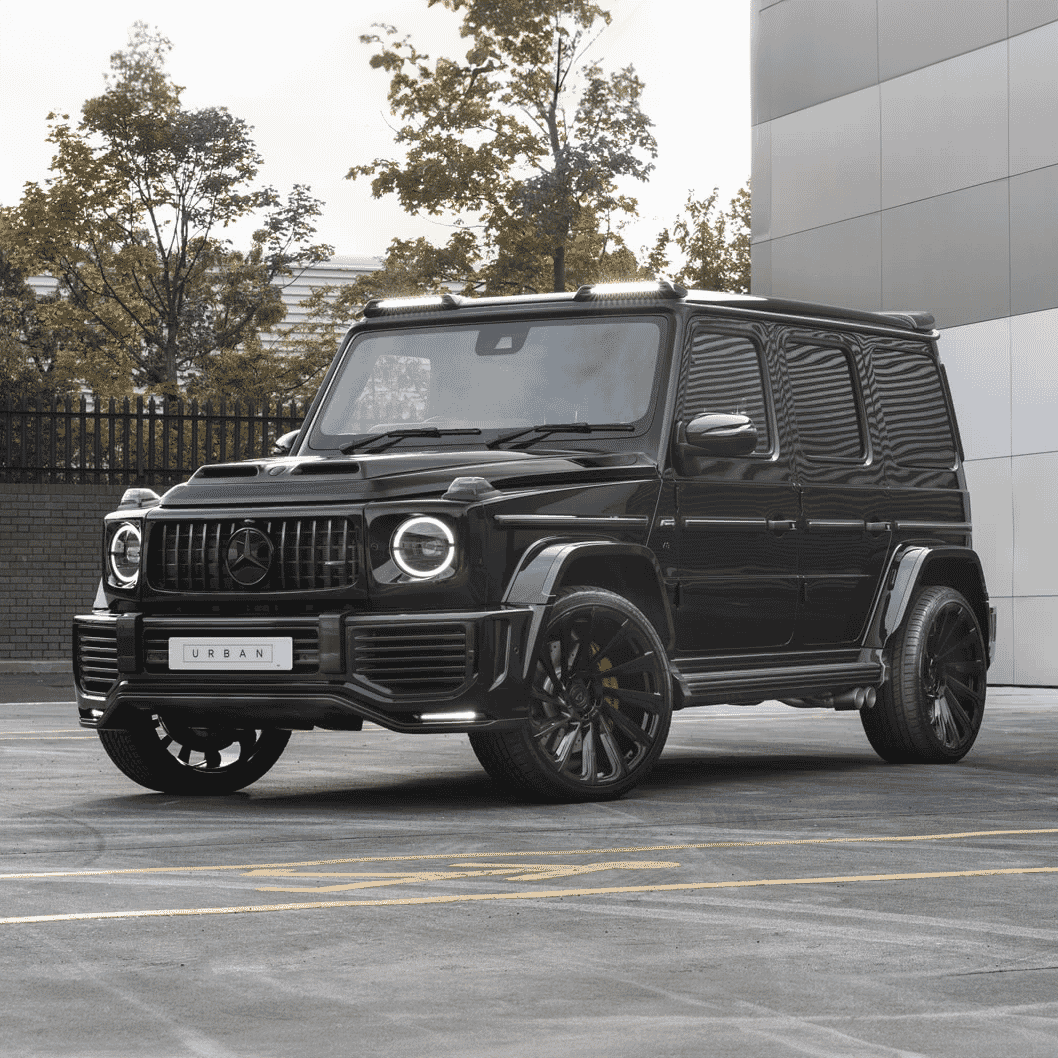 From new wing mirrors to a nifty rear spoiler, there's so much more - and we'd love to list a price for all of this essential blacked out G Wagon extravagance, but you'll have to ask Urban Automotive themselves just how much they'll be charging for their bespoke services to your G Wagon interior and exterior on top, that is, of the oh-so-basic AMG black G Wagon at £290,000. Whatever Urban are asking, remember you're getting not just the ultimate blacked out G Wagon - or white G Wagon if you've chosen a more subtle tone - but a matte black Mercedes - again that's an option - that boasts a soundtrack to tell everyone you've arrived, courtesy a ValveSonic quad exhaust system which allows your G Wagon to sound as loud as you want it to. Very noisy G Wagon, black? Yes, please.
Calling all Mercedes enthusiasts, these are ten of the fastest models of all time.
---
---