It's hard to gauge exactly when luxury sportswear began taking over our wardrobes, but it has well and truly taken over. From heavy-gauge sweatshirts and hoodies to suede sneakers and well-fitting T-shirts, the influence of sportswear on contemporary clothing is unparalleled. 
And now is the best time to wear it. Whether you need a new work-from-home uniform or are simply attracted to well-made, comfortable clothing, luxury sportswear is hard to go wrong with. 
What is luxury sportswear?
Sportswear is nothing new. But clothing made for competing in is very different to what we're talking about here. Luxury sportswear is a more refined take on staples that have been used for exercise for decades. 
You won't necessarily be playing actual sports in these clothes, but many of the attributes that made them useful for sport are still present. Luxury sportswear is comfortable and made from breathable, stretchy fabrics that allow for ease of movement. But the key difference between luxury and traditional sportswear is those fabrics. 
Gone are polyesters and performance-enhancing nylons which you'd typically find on clothing designed for actual sport. Luxury sportswear makes use of dense loopback cottons, cashmere-blends and soft merino wool. When used for items like hoodies and sweatpants these fabrics elevate the garments, ensuring they can be worn away from the gym.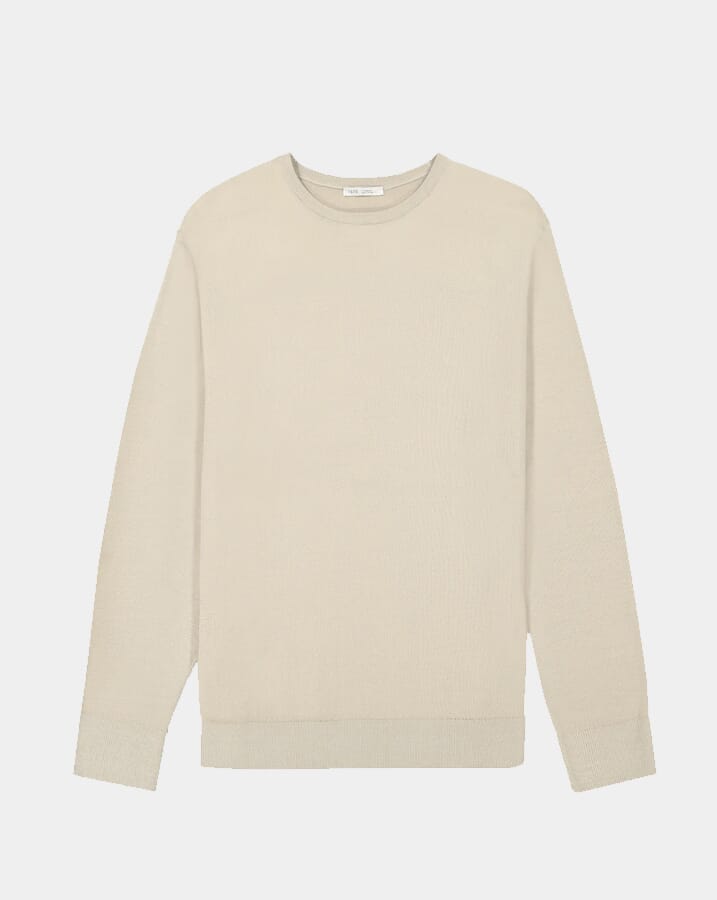 Key pieces
Sweatshirts
The sweatshirt is an example of a garment that has transcended its original use. Designed for sporting use in the 1920s, it was a comfortable alternative to the heavier wool jerseys worn by American football players of that era, and has since become synonymous with American sports as a whole.
But fabric innovations have practically made the sweatshirt redundant in today's sporting world. Instead, its simple design, combined with its rich heritage has ensured it's a wardrobe mainstay and a relaxed alternative to the standard crew neck sweater. Look out for ISTO.'s 100% extra-fine Merino wool version, which is meticulously crafted from luxury 18 thread Italian yarn and perfect for any occasion, smart or casual.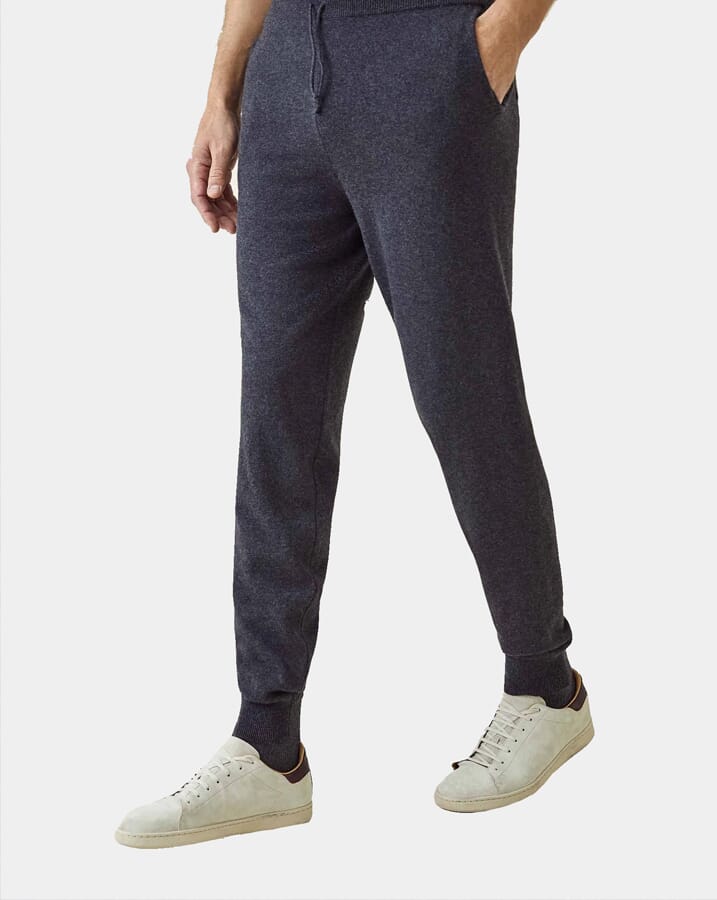 Sweatpants
Regardless of whether you work from home or not, sweatpants are an essential. Designed for ultimate comfort, sweatpants' drawstring waists will make it hard for you to go back to anything else. While loopback cotton is preferable, many luxury takes on the sweatpant make use of other fabrics.
Cashmere sweatpants offer ultimate comfort, unparalleled softness and next-level luxury. Try a pair from renowned Italian menswear label Luca Faloni. Knitted in Bergamo, Northern Italy from 100% two ply pure cashmere, they're comfy enough for lounging at home, but also ideal for casual weekend wear or when travelling. Cut for a tapered fit, they're a touch smarter than standard sweatpants.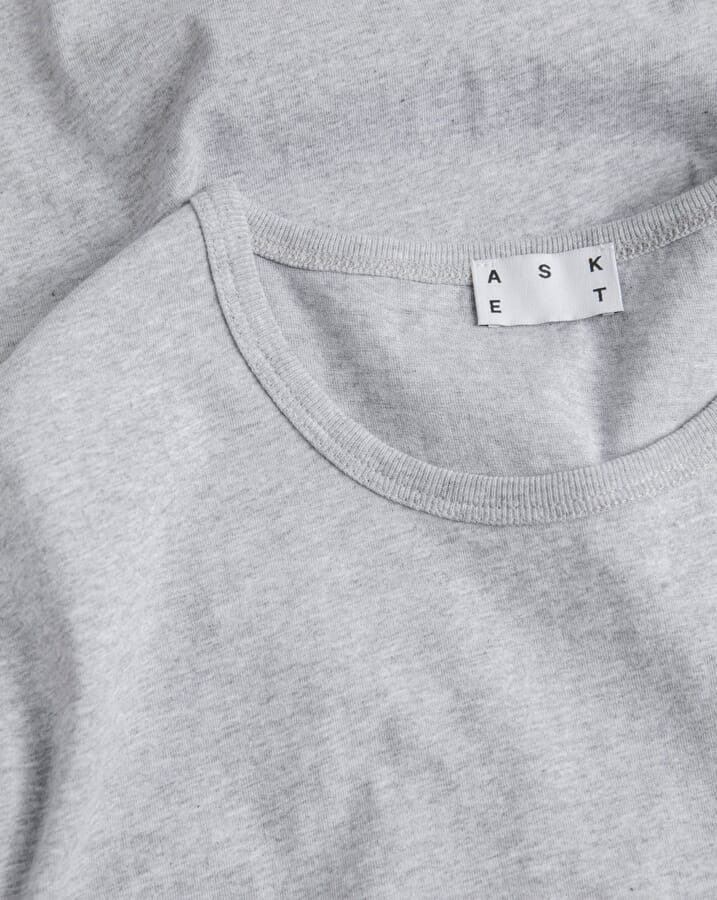 T-shirts
The humble T-shirt is one of the simplest garments out there, yet it's so easy to get wrong. Length, cut, colour and fabric choice can all combine to either make it or break it. While not strictly a sportswear garment, the T-shirt has been used in sports since they were first invented and have since gone on to become the most worn piece of clothing in the world.
This simple grey T-shirt from ASKET could be the ideal take – crafted from heavyweight Egyptian cotton jersey and with a classic, tailored cut, it will suit all manner of looks. Try teaming it with an unstructured blazer, dark denim jeans and white trainers for an effortless smart-casual look.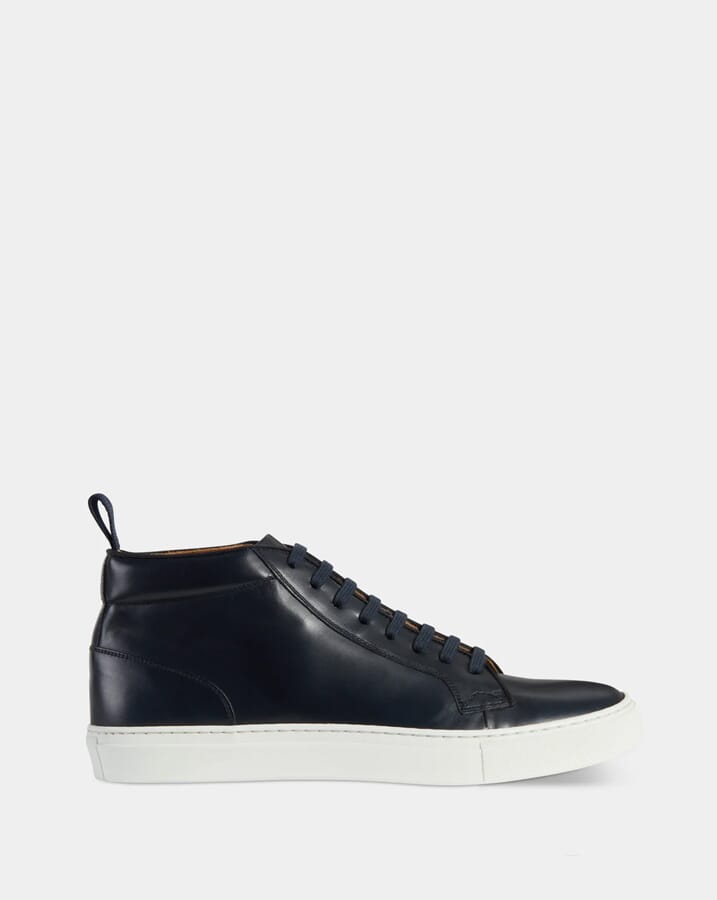 Sneakers
Originally intended for sporting use, sneakers today are usually worn for anything but. A multi-billion dollar industry, the most lauded sneakers are favoured as much for their comfort and tech as they are for their rarity and potential to transform a look. Luxury sneakers are often minimally designed, allowing their high quality materials and top-notch construction to come to the forefront.
If you're looking for a pair of sports-luxe sneakers to take your everyday ensemble up a notch, Italian footwear label Velasca should be high on your list. The brand's artisanal sneakers are casual by nature, but their simple, elegant lines also work well with more formal outfits. Try out Velasca's Ghisa sneaker, a sleek high-top style made from smooth leather with a sturdy rubber sole.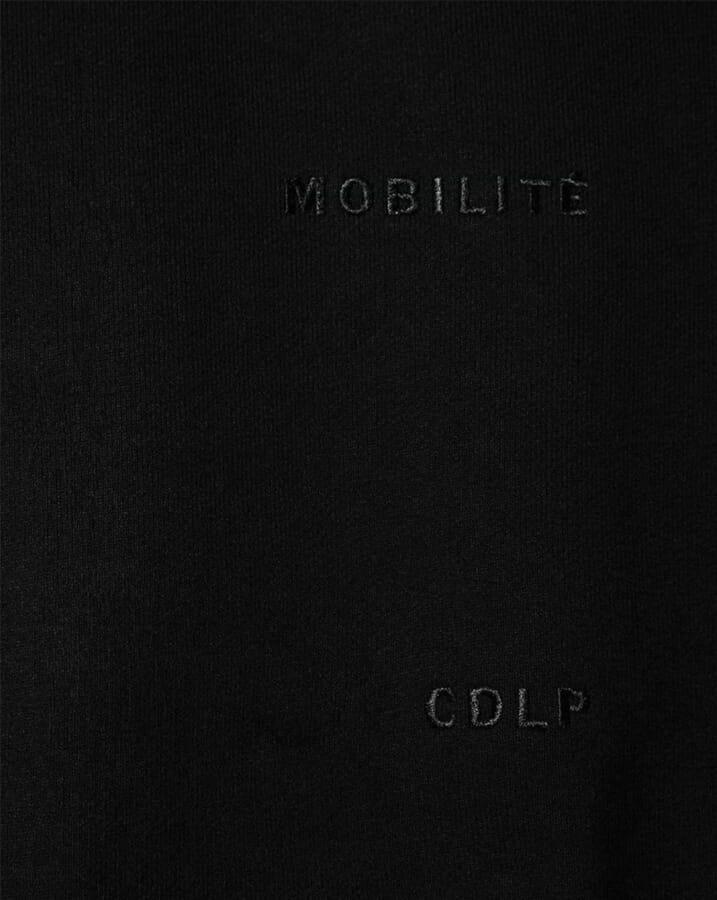 Hoodies
A staple of the streetwear wardrobe, the hoodie has gone from strength to strength in recent times, and will only continue to grow in popularity. Favoured by all manner of sub-cultures, from skaters to gamers, hoodies are ever versatile and easy to wear.
We love this pullover hoodie from Swedish essentials label CDLP. It's crafted from a super-soft (and sustainable) blend of organic and recycled cotton, in a loopback knit for breathability and durability, no matter what your day has in store. Wear it with jeans and canvas high-top trainers or team it with tailoring for an edgy take on formalwear.
How to wear luxury sportswear: 3 outfit ideas
Outfit 1
It's hard to go wrong with a simple navy T-shirt/grey sweatpants combination. Combine them with white sneakers from Axel Arigato and a minimalist silver cuff from Oliver Cabell.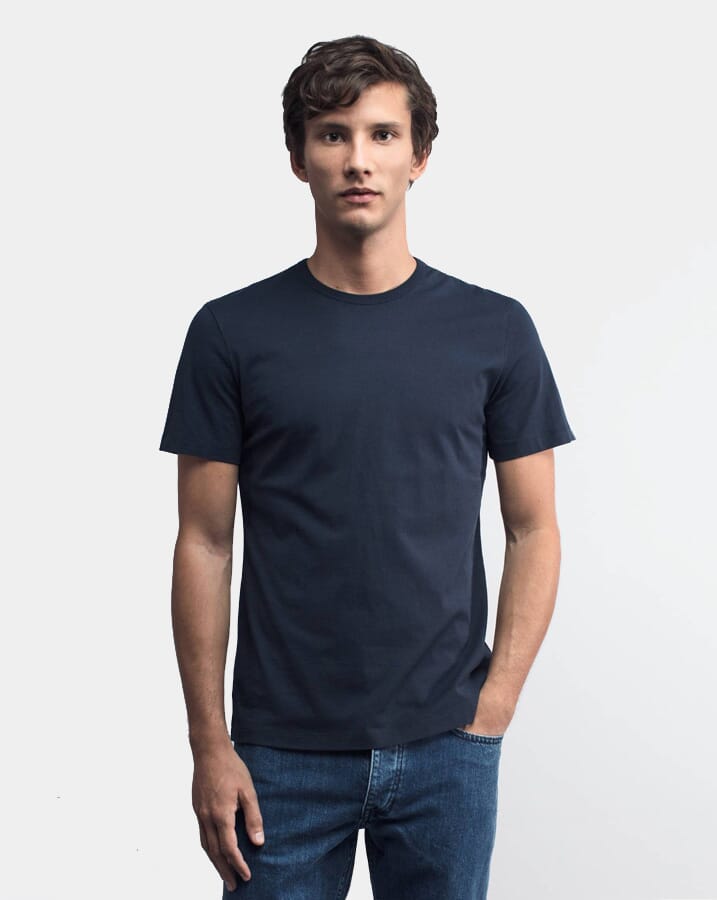 Outfit 2
Sportswear-inspired details have infiltrated every aspects of modern dressing, as seen in this pair of relaxed yet elegant tapered trousers from Form&Thread. Pair them with a light grey hoodie, minimalist JAK sneakers and a backpack from Carl Friedrik for trips out of the house.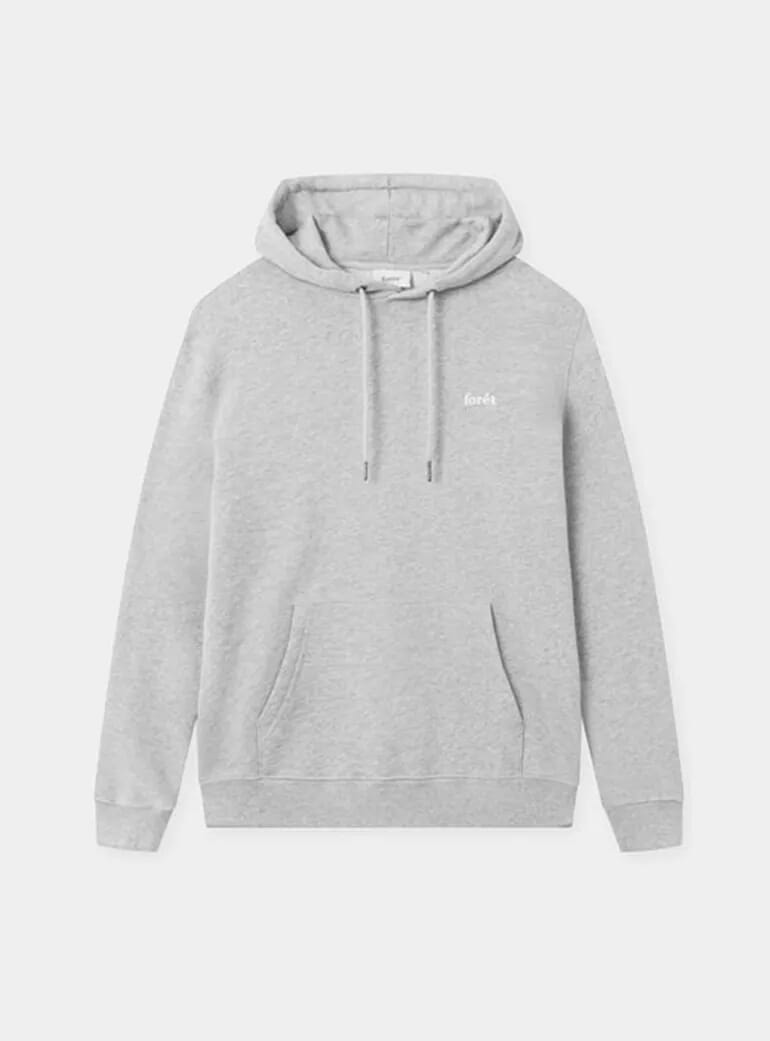 Outfit 3
Sportswear is a great way to inject subtle colour into a look, as demonstrated by this hoodie from Neutrale. Pare things back with plain cotton shorts from L'Estrange and a complementary navy-dial watch from NOMOS Glashütte. 
For more sportswear, check out our article on the best comfortable sneakers.
---
---