Summer is right around the corner, which means its high time to start prepping your warm weather wardrobe. This means stocking up on pieces in breathable, lightweight fabrics that fuse smart looks with utter comfort. Enter seersucker. The quintessential summer fabric is versatile, airy, elegant and completely underrated in our opinion. It's an ideal candidate for everything from swim shorts to shirting, perfect for any dress code. But what exactly is seersucker? And just how does one go about integrating it into an outfit? Scroll on for everything you need to know about this warm weather wonder.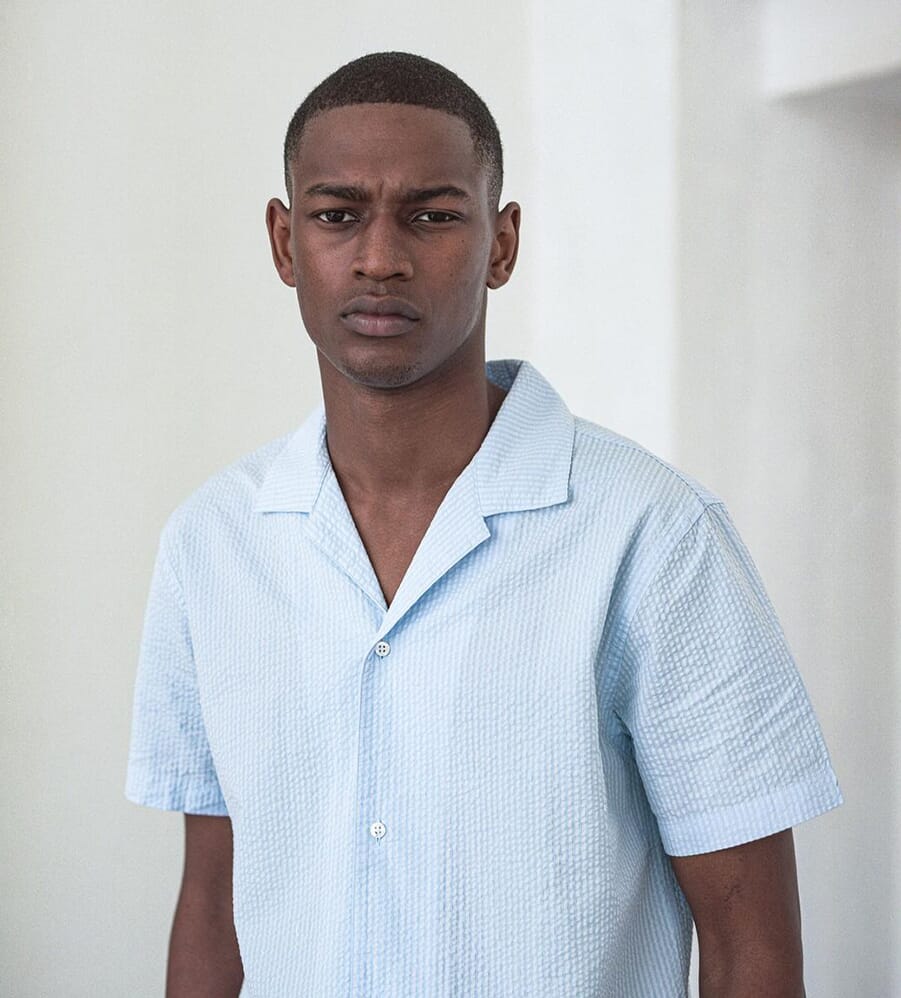 What is seersucker?
Seersucker is a lightweight fabric – usually cotton – that's characterised by its puckered effect, which is created by weaving the fibres on twin-beam looms at varying speeds. This technique gives the fabric its trademark appearance and texture – those alternating smooth and course stripes that create pockets of space, allowing for increased air circulation and breathability.
The history of seersucker
The origins of seersucker can been traced all the way back to the 1600s. British colonists in India grew fond of the material thanks to its breathability and began to trade the fabric out of India, introducing it to Britain and much of the Western world. It is thought that the name 'seersucker' is derived from its Persian name, 'shir o shakka', which means 'milk and sugar'. This refers to the contrasting textures of the stripes – the smooth stripe like milk and the puckered stripe like sugar.
Having been used mainly overseas for a long time, seersucker took off in the Western world in the 1900s. During the American Civil War, many elements of the soldiers' clothing were crafted from the material thanks to its durability. Once the war had ended, the material continued to be used in American workwear for the same reason. 
In 1909, Joseph Haspel, Sr. began to make men's suits from the fabric, bringing seersucker into mainstream fashion. It wasn't until the 1920s that the fabric earned its preppy stripes, when US students began to wear seersucker tailoring as a form of soft rebellion to the formality of previous tailoring.
What makes seersucker great for summer?
Seersucker is our fabric of choice in the sweltering summer months, thanks to its inherent breathability and airiness. It's also incredibly practical: unlike linen – another warm weather favourite – it's crease-free, thanks to its naturally puckered texture. It essentially springs back into shape after being folded or crumpled, making it ideal for any summer holiday looks.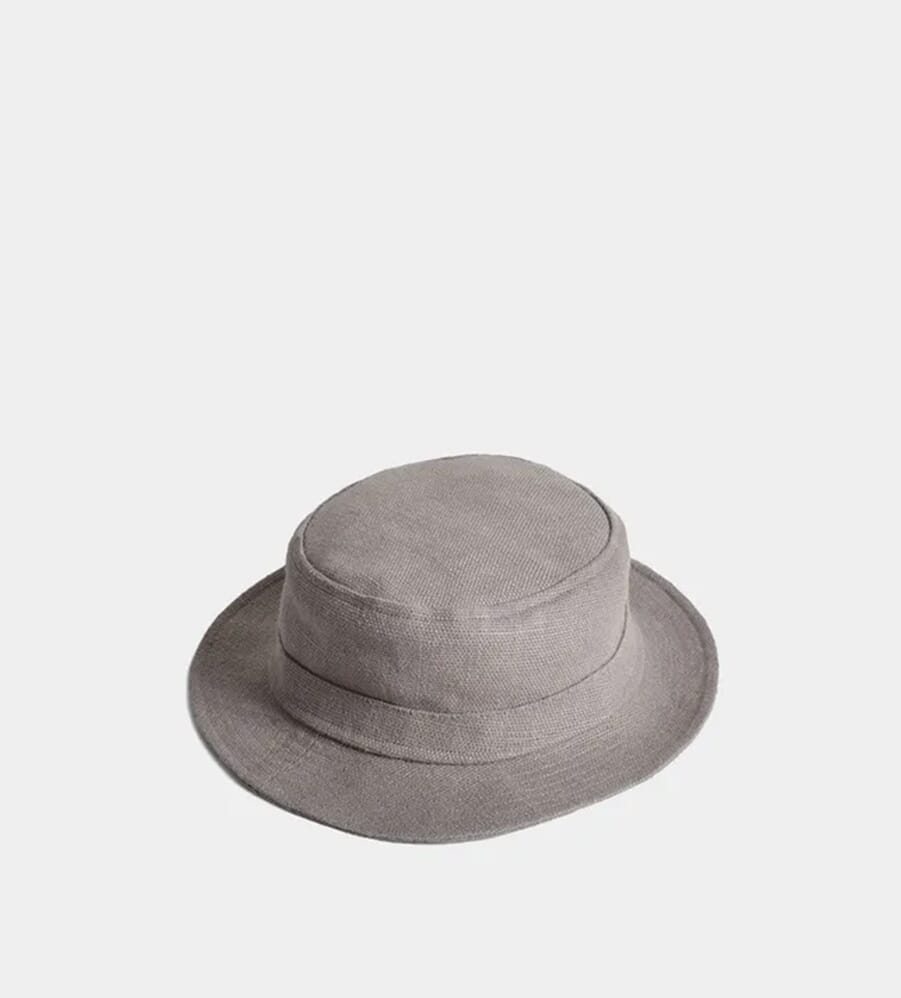 How to wear seersucker
The beauty of seersucker is its versatility – this is a fabric that will work just as well in the form of swim shorts as in the form of a summer suit. The key when wearing seersucker is to find the perfect fit. The puckering of the fabric gives it extra bulk, so you may want to opt for a slimmer fit, particularly with tailoring. Avoid leaning too hard into seersucker's historical associations and add a few contemporary flourishes – white trainers and a crisp white T-shirt will add a casual edge to a seersucker suit.
5 of the best seersucker buys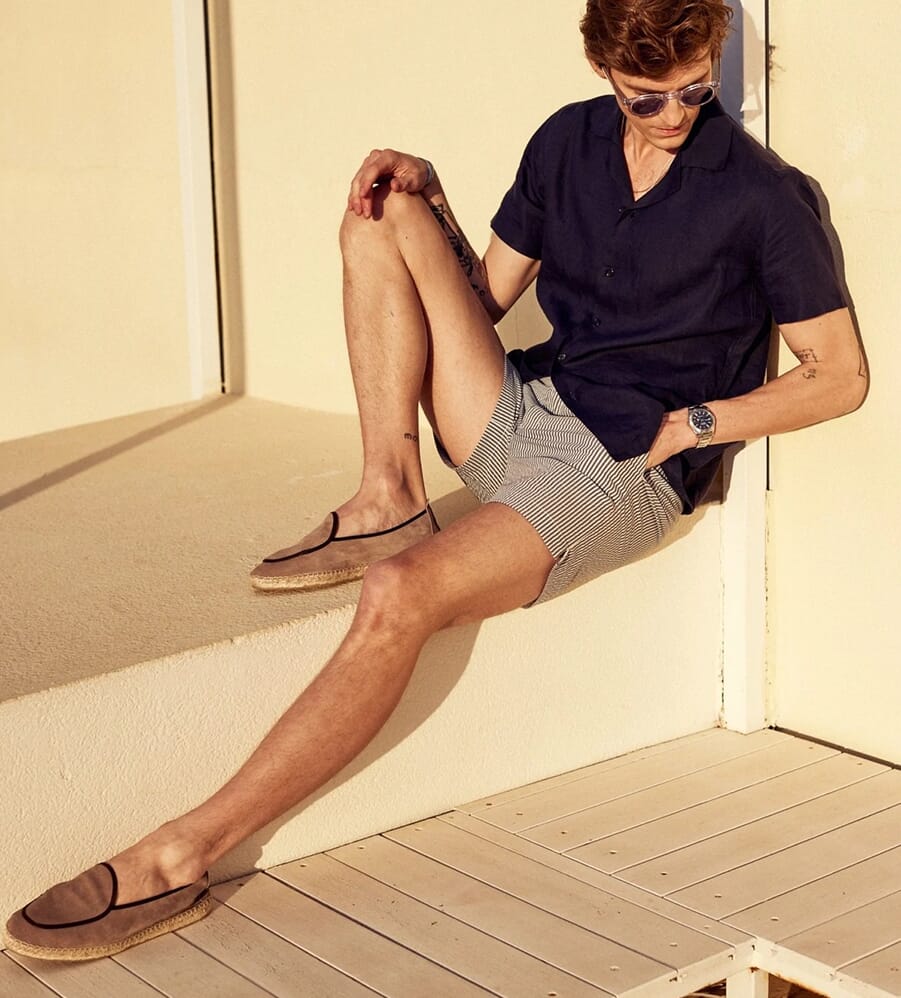 The Resort Co Navy Stripe Seersucker Tailored Swim Shorts
These smart tailored swim shorts from renowned Swedish resort wear label The Resort Co are the perfect holiday staple. With their sophisticated side adjusters and flattering fit, they'll take you effortlessly from day to night. Simply team them with a Cuban collar shirt and espadrilles for instant elegance. Handcrafted from recycled fabrics, they're as sustainable as they are stylish.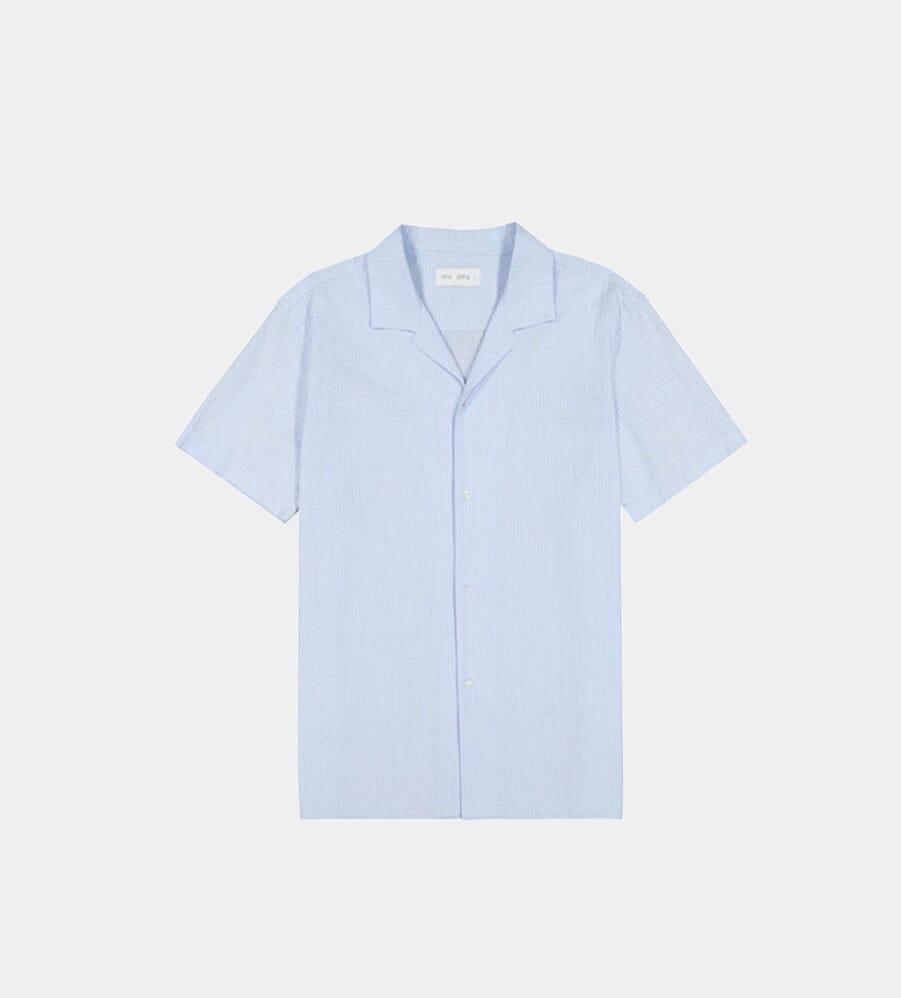 ISTO. Camp Collar Seersucker Shirt
ISTO.'s camp collar seersucker shirt is a sure-fire summer wardrobe hero that strikes the perfect retro-contemporary balance. Ethically crafted in Portugal from 100% organic cotton, it's breathable yet durable. Team it with tailored shorts and canvas trainers for a fail-safe summer weekend look, or take it up a notch by wearing it with tailored linen trousers and loafers.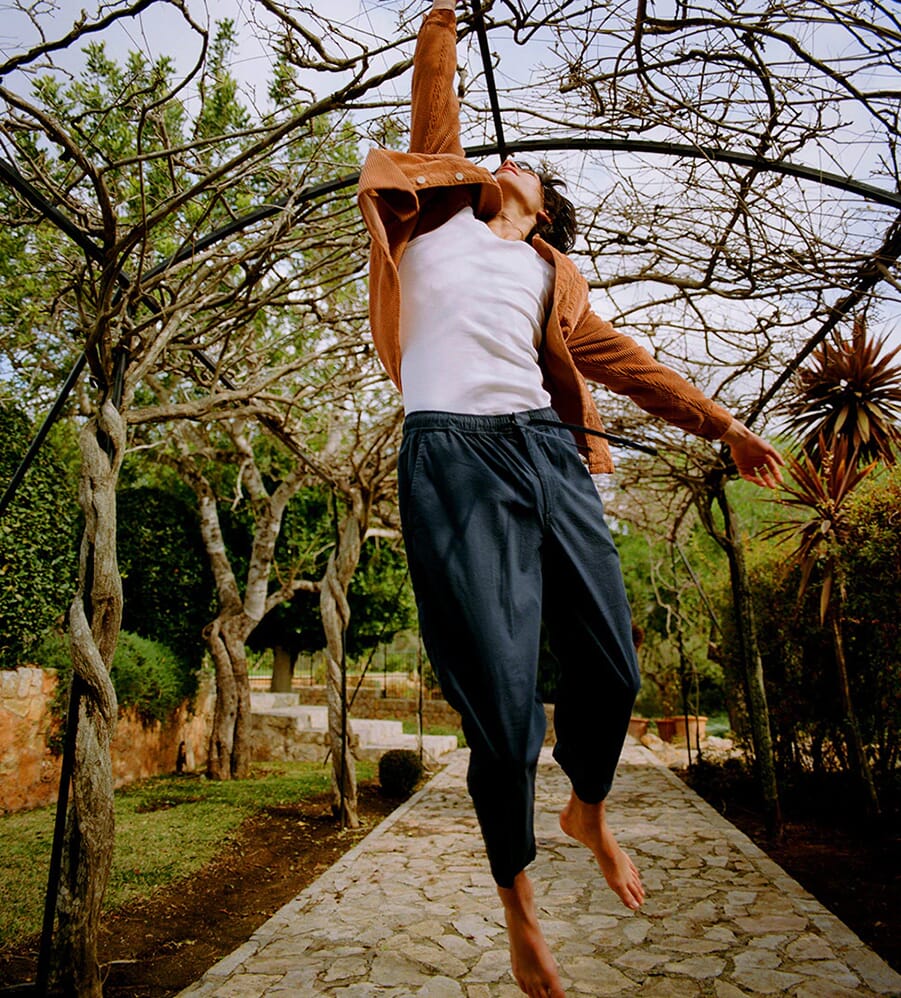 Wax London Sage Seersucker Kurt Trouser
Wax London's Kurt Trouser – named in honour of that iconic rock star – is one of the British brand's signature styles that just keeps getting better with each season. This summer, the Kurt has been reimagined in lightweight seersucker. The breezy trousers come with a slightly tapered cropped leg length and are completed with a drawstring for next-level comfort.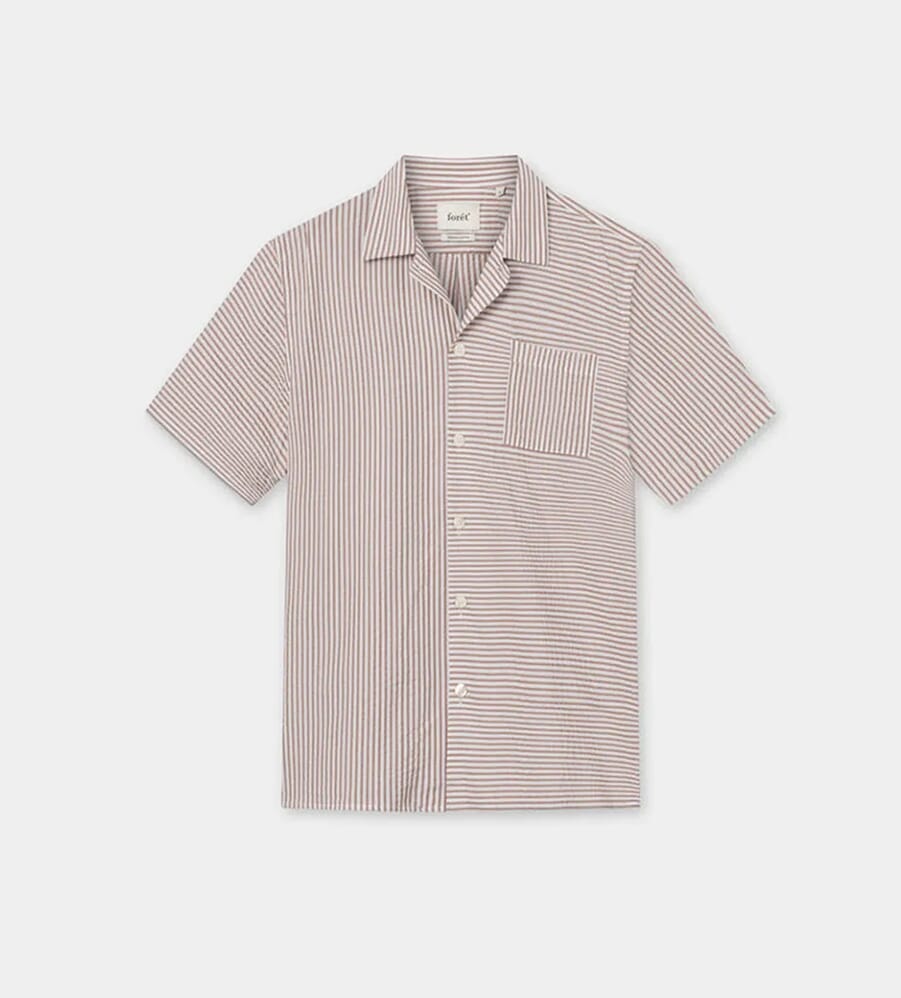 Forét Ginger Lane Shirt
Cut from lightweight seersucker Tencel fabric, this striped Cuban collar shirt from Danish label Forét is guaranteed to become a summer favourite. The subtle contrast of vertical and horizontal stripes lend it a sense of character without overpowering the rest of your outfit. Perfect for smart-casual occasions, teamed with chinos and a lightweight linen blazer.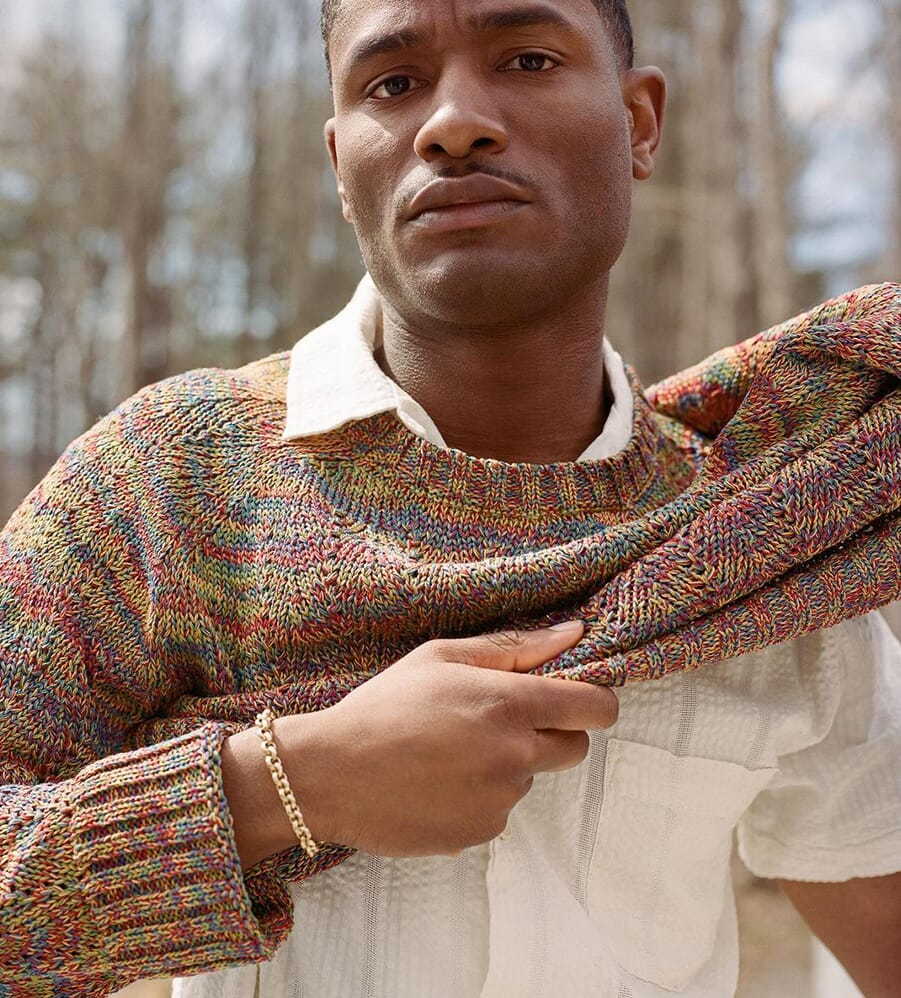 Corridor Cuban Sand Seersucker SS Shirt
This airy camp collar shirt from New York label Corridor is ethically made in India from 100% cotton, ensuring it's crafted to stand the test of time. A chest patch pocket adds a hint of workwear-inspired style.
Shop all men's clothing at OPUMO.
Complete your summer look with the best men's caps to buy.
---
---