How did men's knit sneakers take the streetwear scene by storm, you ask? Traditionally, trainers are crafted from panels of canvas or leather, and sometimes a dash of suede is even thrown into the mix to make things a little more premium. It's an indisputable formula that has worked for well over a century. However, in February of 2012, Nike completely changed the industry with the introduction of its Flyknit technology.
Making its grand debut on the ever-popular Flyknit Racer silhouette, this running shoe totally transformed the playing field for good. The result of over the ten years of intense research and development, Flyknit meant that sneakers could now be more breathable, flexible, and versatile than ever before, while still maintaining a solid structure that was suitable for all-day wear.
Following its introduction, other companies started designing their own knit sneakers, each with their own innovations. In fact, according to the experts, no trainer collection is fully complete without a pair of these. That's why we've hand selected the best men's knit sneakers for 2023 that should definitely be on your radar.
How to find the best men's knit sneakers
While some critics were sceptical about knit trainers back in the day, over a decade later, they've now become one of the most popular sneaker types on the market. However, with literally hundreds and hundreds of pairs to choose from, how do you find the ideal one?
Well, firstly, you need to figure out what kind of knit construction you're looking for. If water resistance is important for you, opt for mesh instead as this will stand better against the elements. If you're certain that knit is what you need in your life, there are two types: ones with a defined shape that's more akin to traditional shoes and others that are a little more sock-like.
Secondly, ask yourself what you'll be wearing them for. If they're for running then you need to make sure that they have ample ankle support. If they're for weightlifting then ensure that the midsole is as flat as possible so that you can stay on the ground. Finally, have a budget in mind. There are literally countless styles, silhouettes, and colourways out there, so rather than looking through absolutely all of them, narrow it down to a range that fits your particular price point.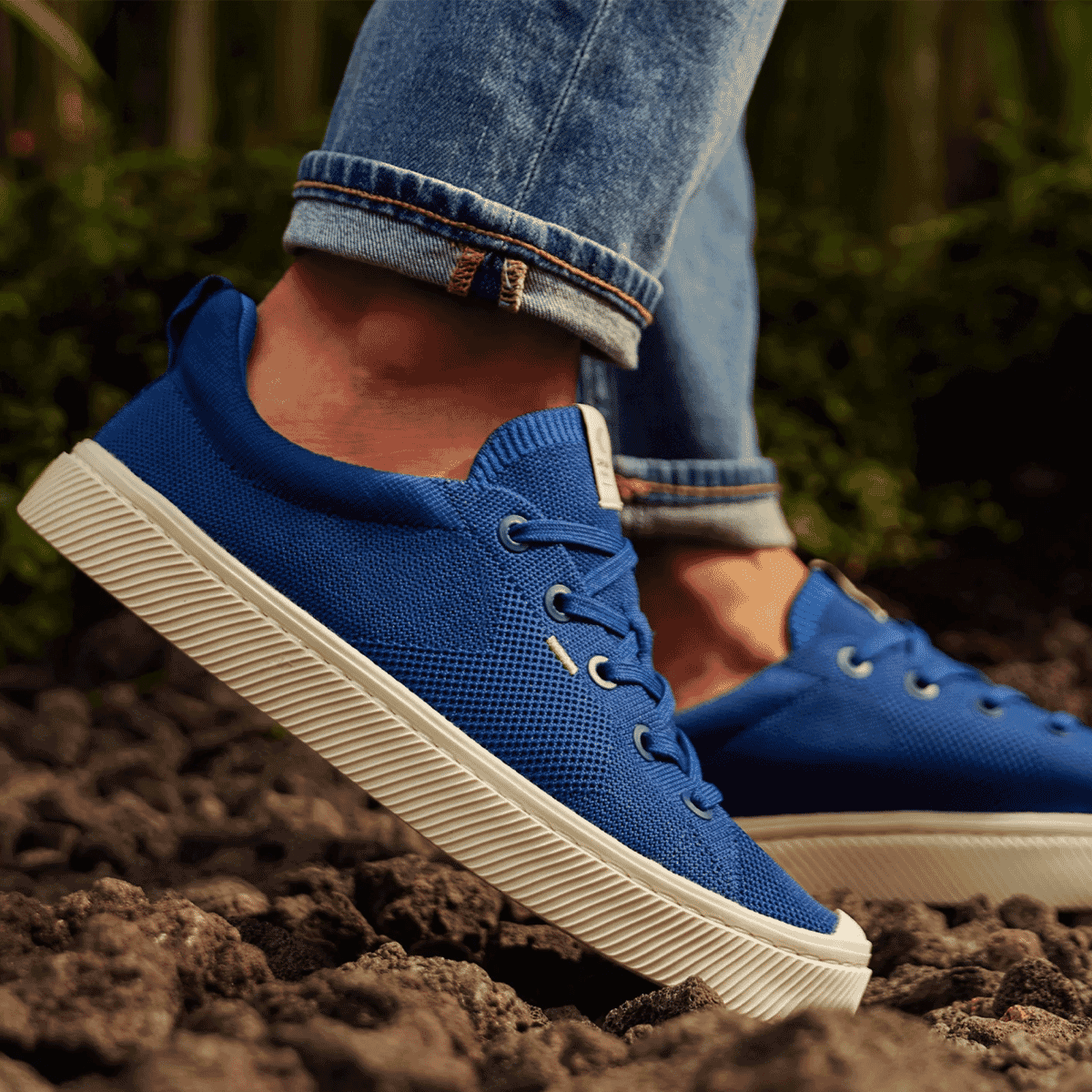 10 best men's knit sneakers in 2023
Cariuma Knit
If you're in the market for a knit sneaker that's got Planet Earth's best interests in mind, be sure to check out the very appropriately named Knit by Cariuma. Unlike most shoes in the same category, these swap that usual synthetic fabrics for self-regenerating bamboo and recycled plastics. The insole is a fusion of foam, cork, and Mamona oil, and the sole is derived from sugarcane. What's more, for every pair that's sold, Cariuma plants two trees as part of their reforestation program, which is nice to know.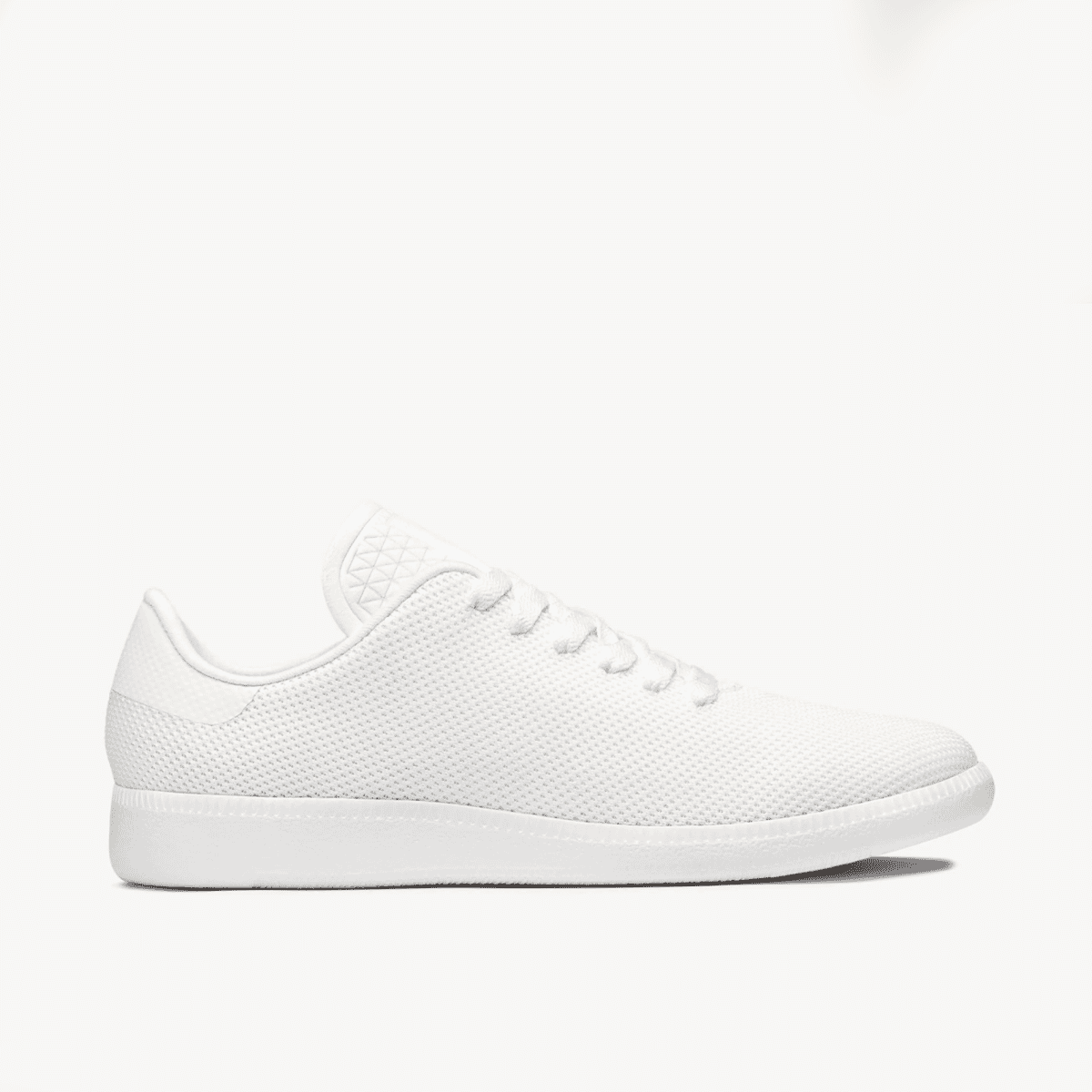 Oliver Cabell Phoenix
While Oliver Cabell is known more for its luxurious sneakers that have been lovingly handcrafted in Italy, the Phoenix has just risen from the ashes. Unlike other knit sneakers, the upper of this model has been 3D printed from recycled plastic bottles, making it simple, sophisticated, and seriously sustainable. Additionally, you need to handwash most trainers in this category, you can actually just throw these in the wash and they'll look as good as new in no time. This might just be what the future of footwear looks like.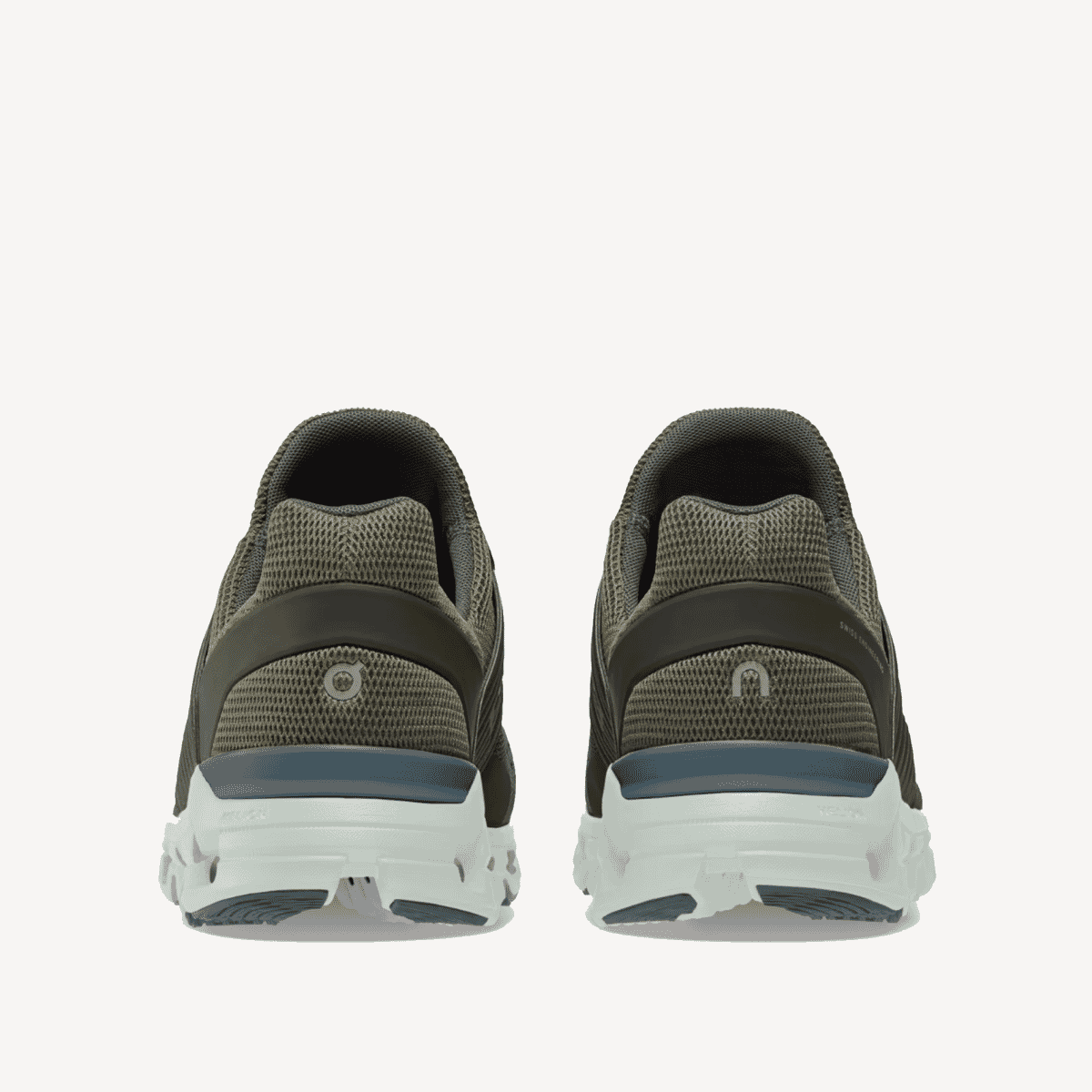 On Cloudswift
On is quickly becoming one of the most hyped trainers brands, and it's thanks to silhouettes like the Cloudswift. Featuring a knit construction that's made from recycled materials, it has been engineered to be as light as possible, weighing in at just 282 grams. We haven't even mentioned the best part though, as the Helion superfoam midsole is the main reason why so many runners are buying these wholesale. With increased forefoot cushioning and enlarged padding, each stride will feel as smooth and seamless as possible. On has also added a set of rubber grip pads that offer better traction even on the wettest surfaces.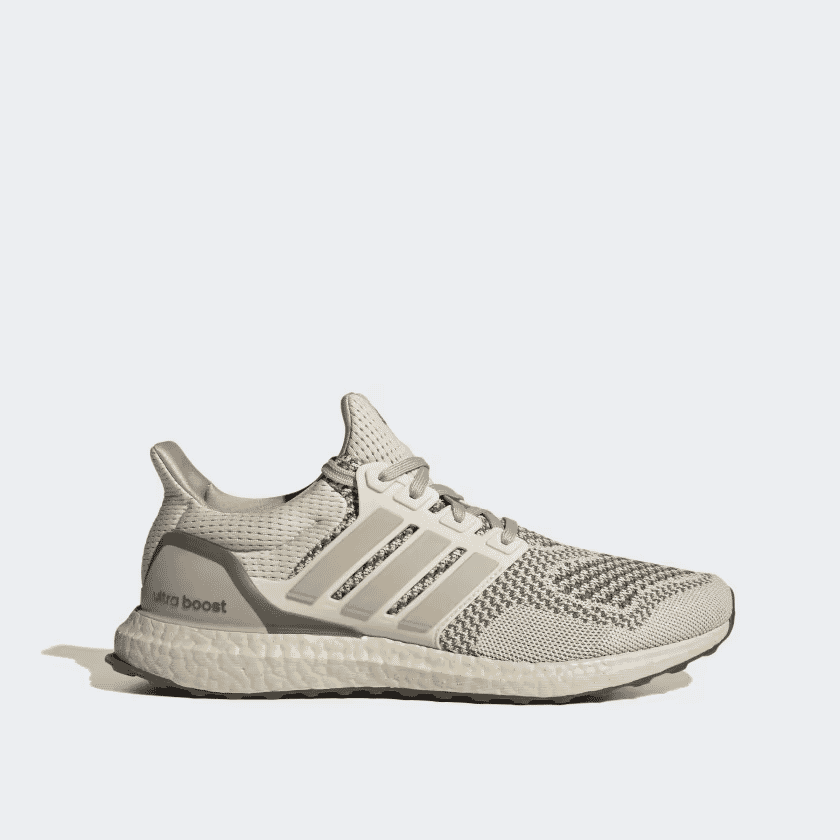 Adidas Ultra Boost
There's no way you can talk about the best men's knit sneakers without bringing up the adidas Ultra Boost. A model that was first introduced in 2015, even after over eight years, it's still one of the German sportswear company's most popular pairs. Made primarily for running, the Primeknit construction is one of the best ones in the game. It's soft and flexible, but for those of you who need a little more support, it's fitted with a midfoot cage and a heel counter. It also sits on top of an extra chunky Boost midsole, and finished off with a Continental rubber outsole. Yes, the same Continental that makes some of the world's best car tyres.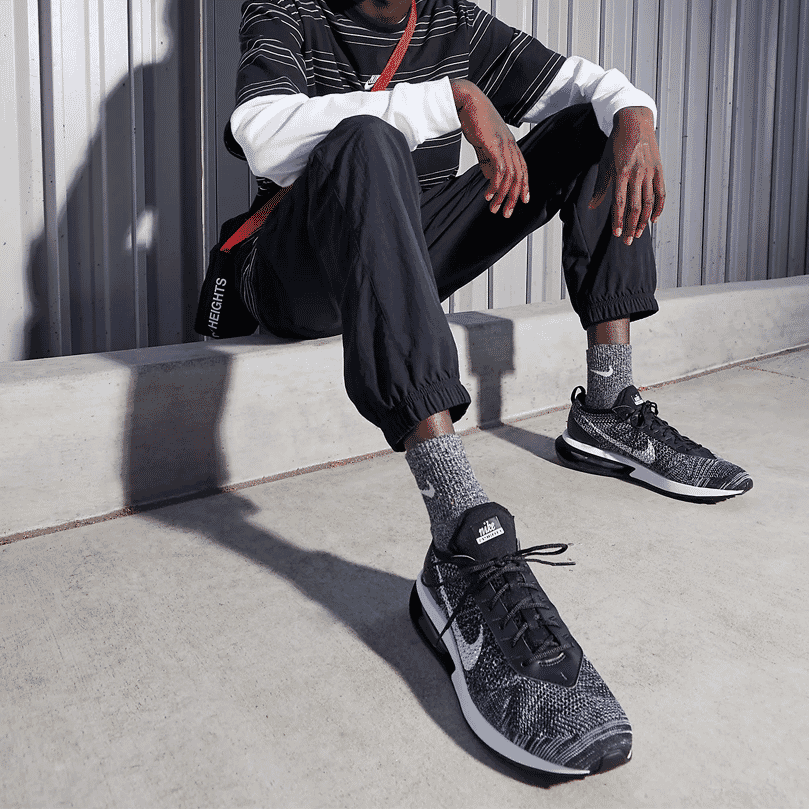 Nike Air Max Flyknit Racer
When the Flyknit Racer was introduced over a decade ago, it completely revolutionised not only the running shoe market, but also the sneaker game as a whole. While the model is no longer available, Nike recently took the wraps off of the Air Max Flyknit Racer, which is basically the same model but upgraded in more ways than one. Firstly, the iconic Flyknit upper has now been luxed up with leather panels across the lacing system and heel. Nike has also added even better ankle support, and applied its critically-acclaimed Air Max midsole to it. Not only does this provide even better comfort, the cushioning levels have also been amped up, so each step will feel like you're walking on a fluffy cloud.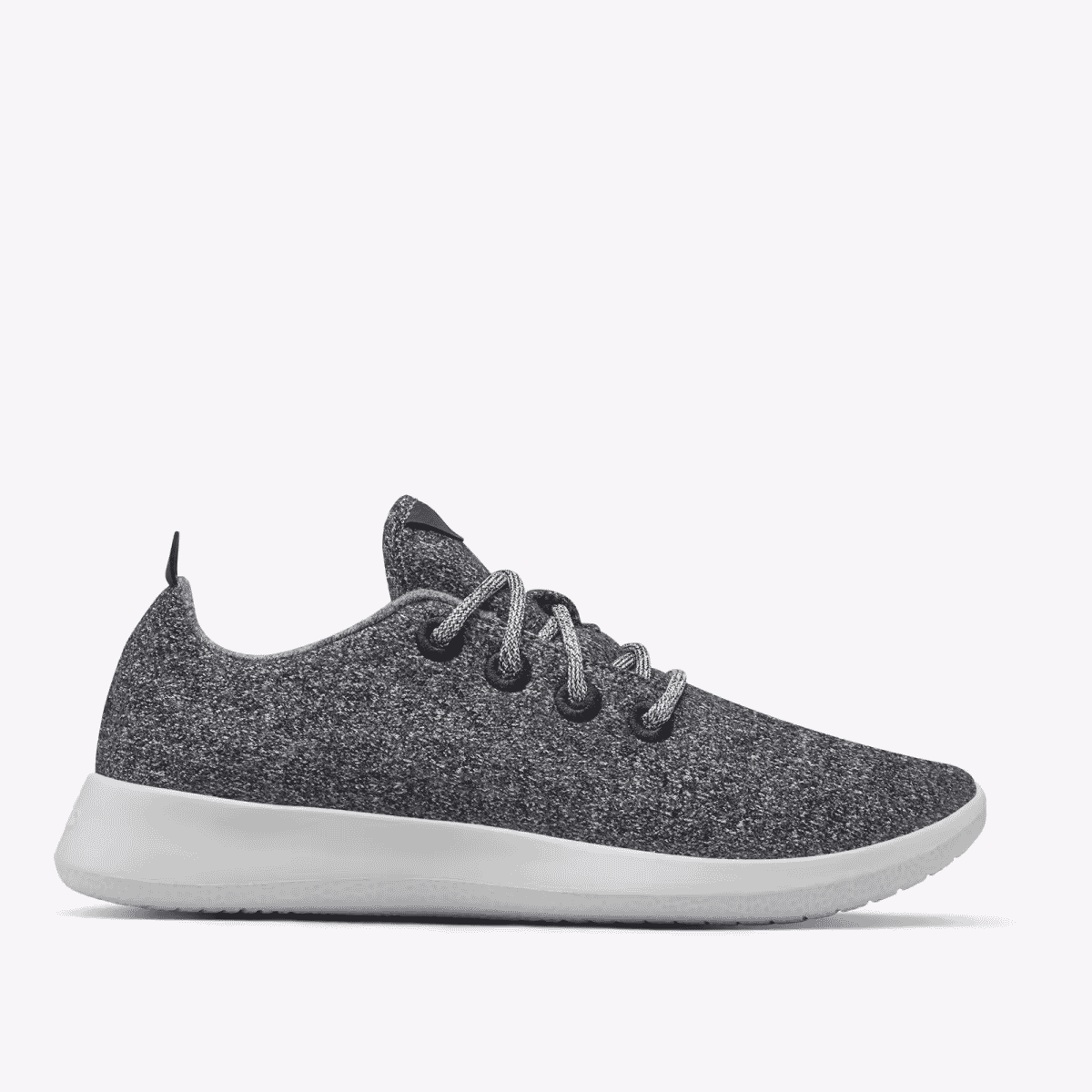 Allbirds Wool Runner
Since 2016, Allbirds has made it their mission to introduce wool into the trainer game. While some people were a little sceptical at first, they eventually welcomed pairs like the Wool Runner with open arms. Not only does it add a luxurious twist to the classic knit sneaker, it's also extremely eco-friendly too. In fact, the wool used by the San Fran-based company is made with the highest standards of animal welfare and social sustainability in mind, and even the SweetFoam midsoles use a sugarcane-based green EVA. This results in a shoe with one of the lowest carbon footprints ever.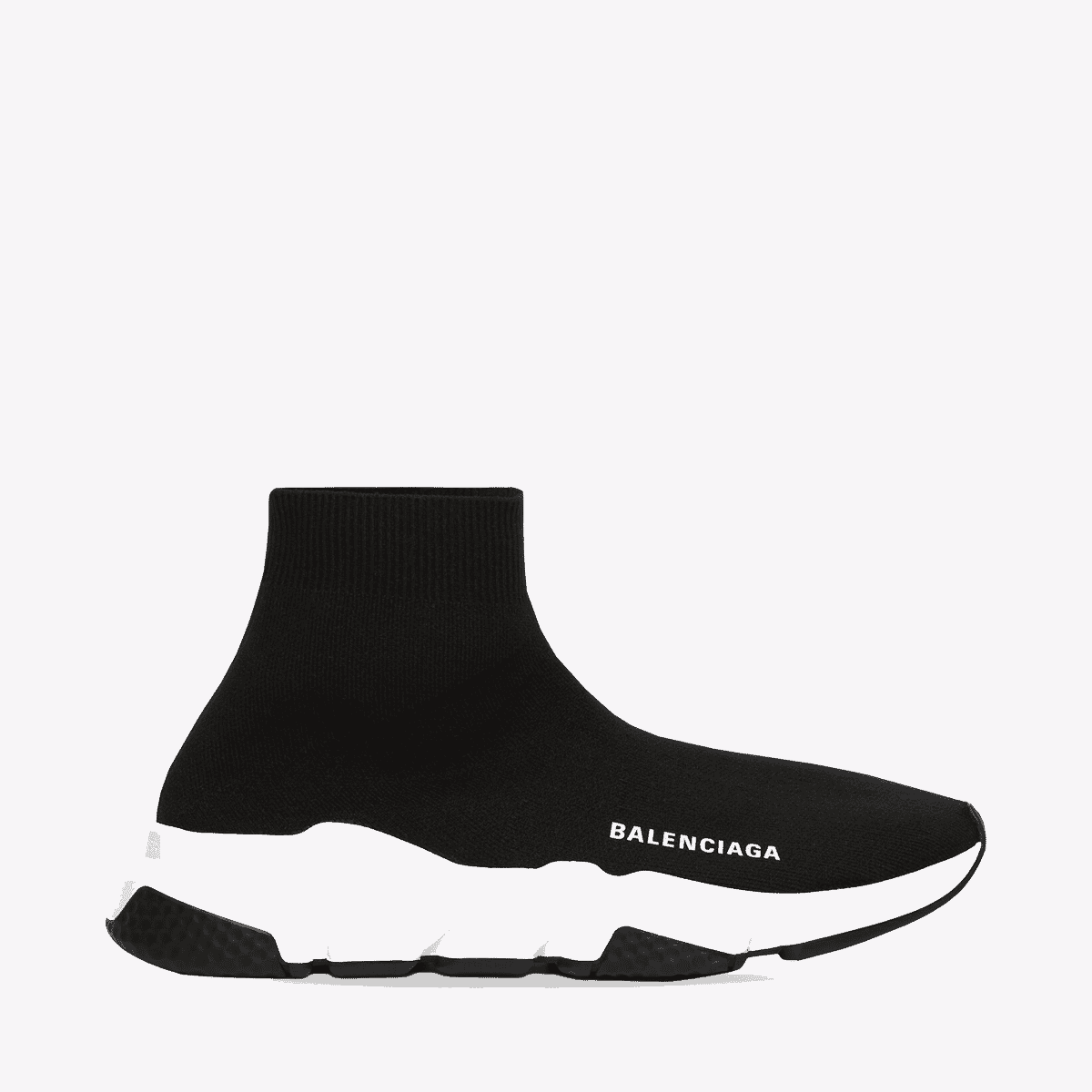 Balenciaga Speed Trainer
If you've got deep pockets and plenty of cash to spare, the Speed Trainer from Balenciaga shouldn't be missed. One of the first knit sneakers to hit the market, it was initially introduced in 2016 and quickly became one of the most sought-after models out there. Even though it's about to celebrate its eighth birthday, its overall aesthetic has pretty much remained unchanged – a testament to just how timeless the sock-like design is. It's extremely minimal, decorated with nothing but the Parisian fashion house's logo across the lateral panel.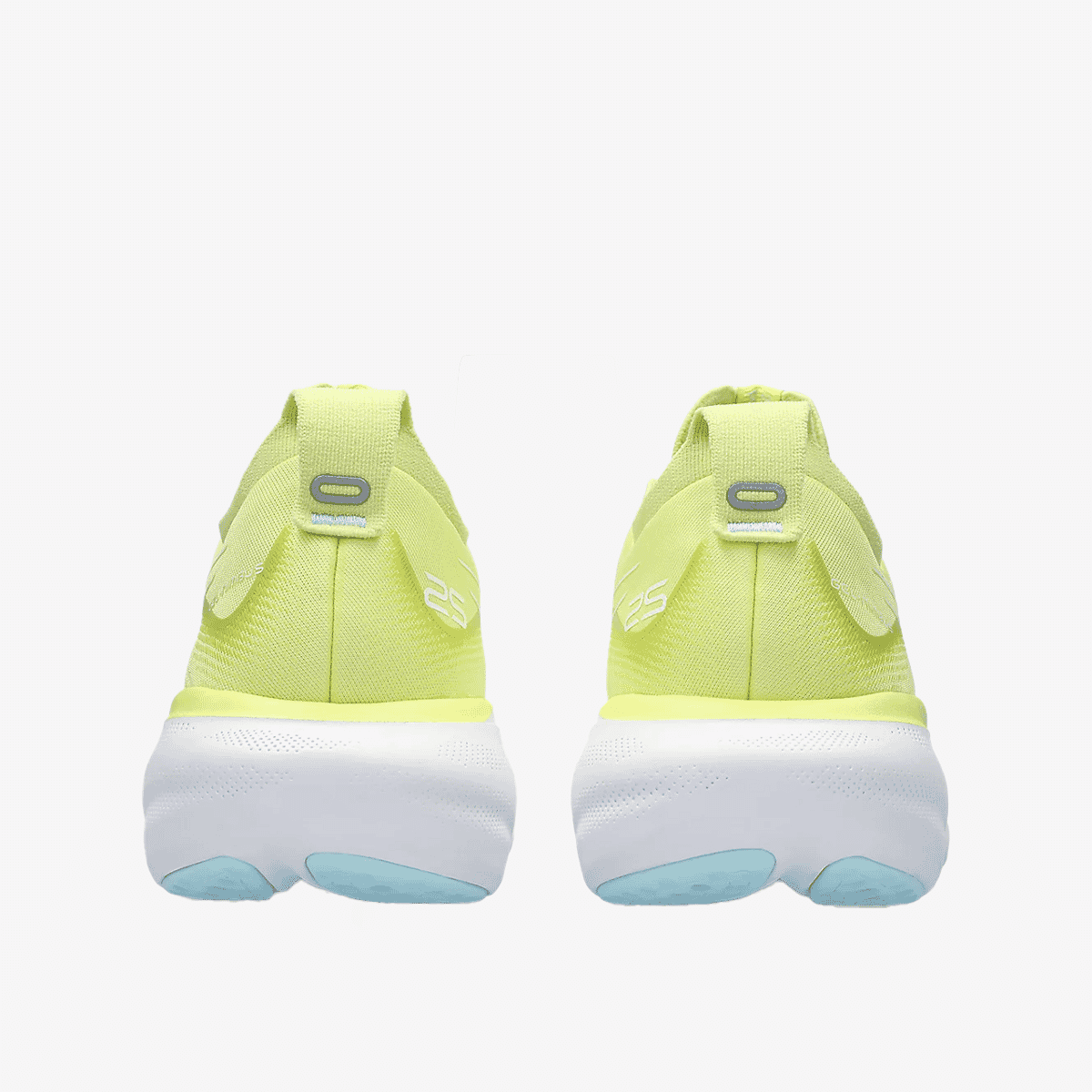 ASICS GEL-Nimbus 25
The ASICS GEL-Nimbus 25 is one of the Japanese company's most popular running shoes and there's really no questioning why. Made for everything from short jogs to full marathons, this is 20 grams lighter than its predecessor, making each and every stride more effortless. What's more, not only does it sit on top of a GEL infused midsole which is already incredibly bouncy, ASICS has also fitted it with FF BLAST PLUS cushioning. It's also available in a bunch of other colour options so you'll definitely be able to find one that fits your persona vibe.
---
---