If you've ever wondered what a multi million dollar yacht looks like, wonder no more. Aqua, by mega-yacht designers Sinot Yacht Architecture is more sybaritic seaborne residence than one of the world's most-forward looking multi-million dollar yachts. Because when it comes to landmark nautical designs, this is way ahead of the curve. And curves, specifically sea-inspired curves, are what Aqua's sinuous external nautical design is all about. As Sinot themselves put it: "to accentuate the link with the water, much thought has been devoted to making the ocean as accessible and visible as possible". Rough translation: as you recline with a favourite cocktail on one of your custom yacht's many bespoke sofas, the ocean will feel like your personal playground.
Most innovative of all is what's under the curvaceous external skin of this million dollar yacht. While you might not think of the lifestyle afforded by multi million dollar yachts - remembering that there are 100 million dollar yachts available for the average billionaire too - as being particularly planet friendly, propulsion on this particular piece of forward-looking nautical design involves nothing so messy as fossil-fuel power. Instead Aqua is powered by clean liquid hydrogen. As designer Sander Sinot says of his creation, "Our challenge was to implement fully operational liquid hydrogen and fuel cells in a true superyacht that is not only groundbreaking in technology, but also in design and aesthetics."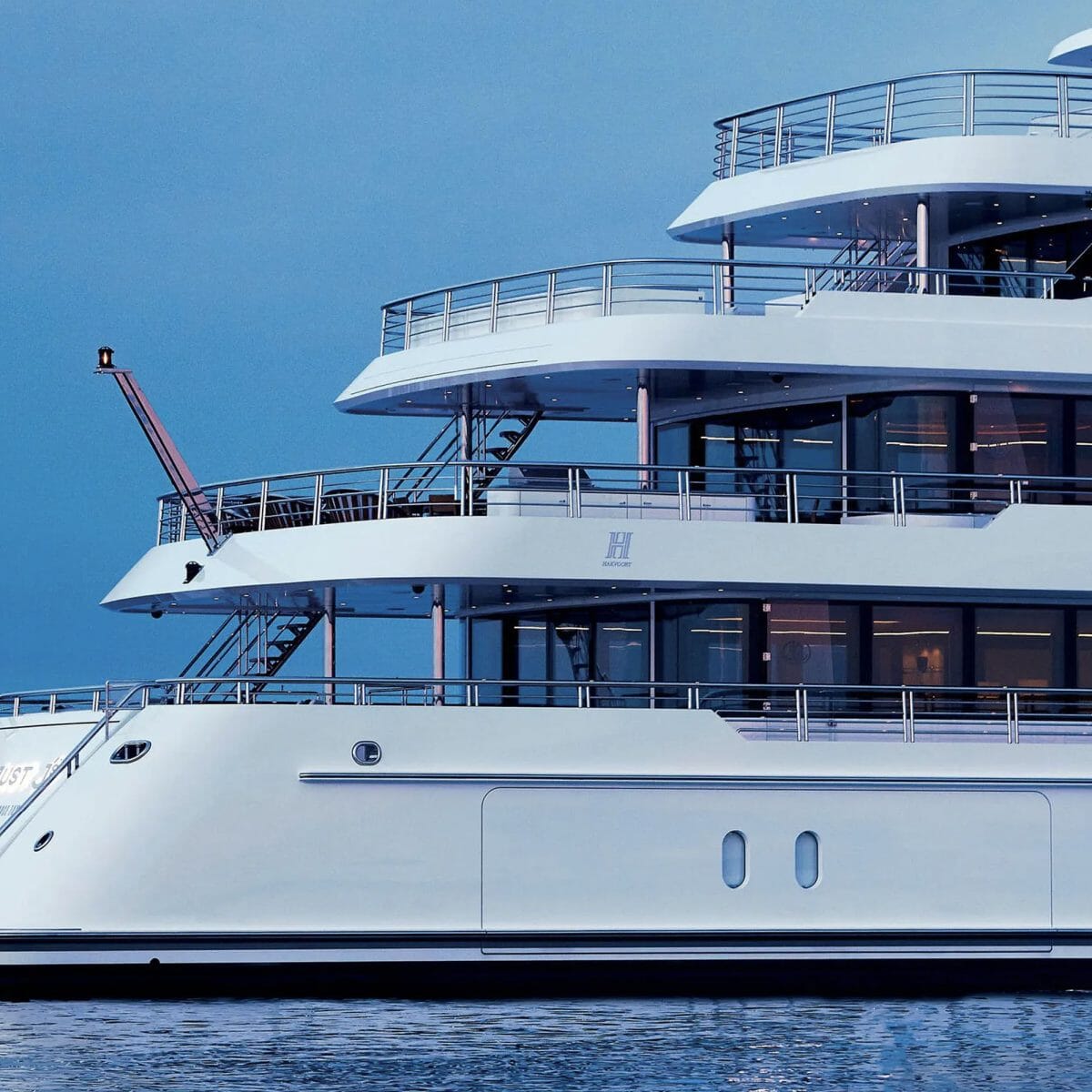 So take a stroll in the beyond-luxury interior this multi million dollar yacht offers. At 112 m, there's plenty of space for 14 guests and - to make sure this is a truly unique custom yacht experience - 31 staff. Start the day with a swim before taking an artisanal espresso in the upper deck lounge, just adjacent to the owner's pavilion, a space large enough to be impressive in your Mailbu mansion, let alone on a multi million dollar yacht. Recline in the Aqua room, high in the bow with views that are well worth the price of this million dollar yacht alone. From dining in the outdoor lounge to joining the captain in the hi-tech wheelhouse, there's much to explore. Or take one of Aqua's own tenders for a shore excursion, just to recall what life off a multi million dollar yacht feels like. Remember to leave time back on your custom yacht for an hour in the spa or another dip in the infinity pool.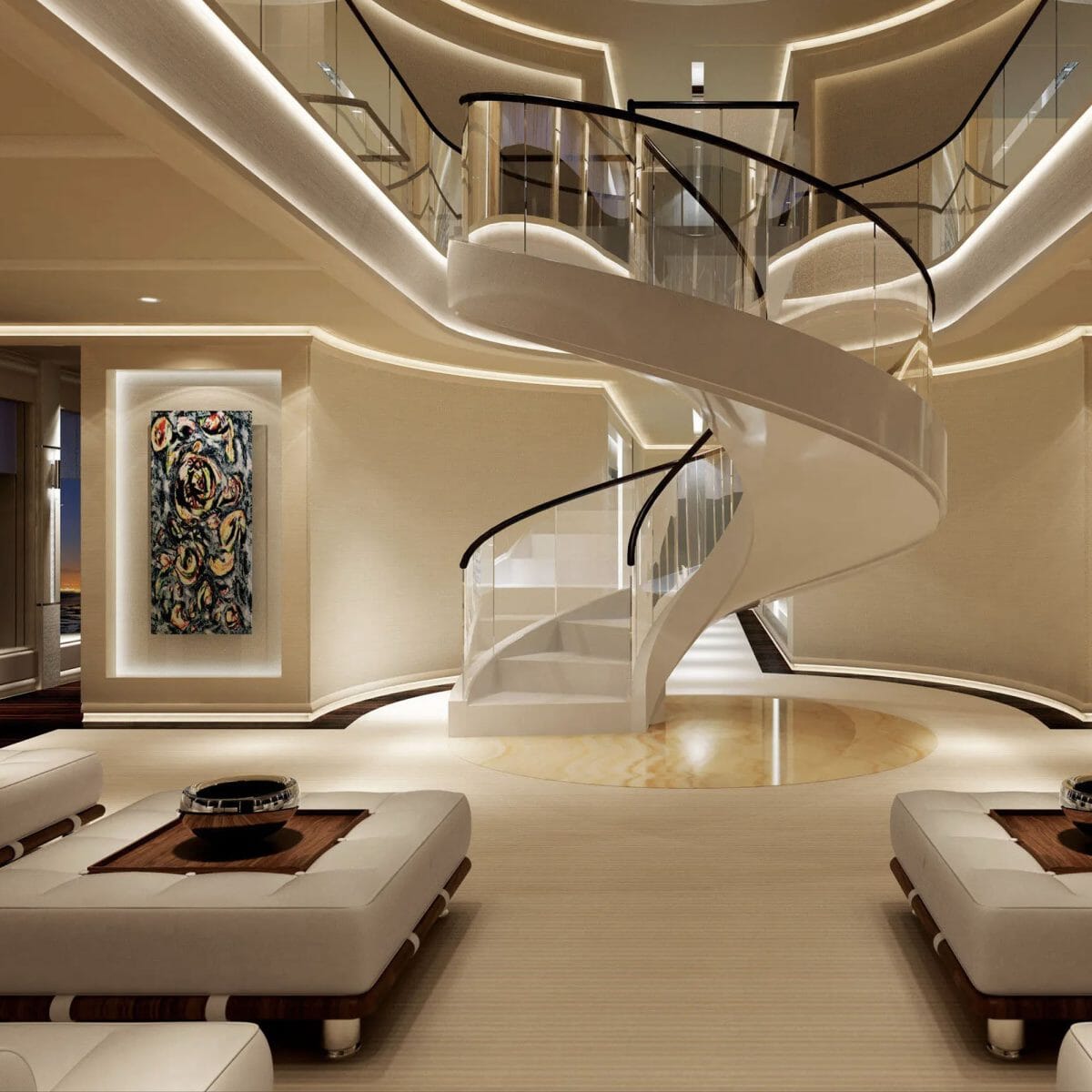 For the moment, we regret to say, Aqua is just a concept. A fully engineered concept of a sustainably-powered multi million dollar yacht, but a concept nevertheless. So if you're in the market for a multi-million dollar yacht like no other, Sinot are the yacht designers who are - even now - awaiting your call. Perhaps you'll make it your main - or only residence - circling the globe and inviting selected friends on board, while your multi million dollar yacht produces nothing more polluting than fresh water. We're looking forward to that sunset vodka martini already.
Check out a different sort of super-yacht: the Porsche Brabus 900 Rocket R.
---
---