Ah, the age-old allure of dark blue jeans – the true chameleon of the fashion world. These bad boys have the power to take you from a casual hangout to a semi-fancy shindig without breaking a sweat. Buckle up as we take you on a tour of the dark blue denim wonderland, from choosing the perfect pair of to whipping up dark blue jeans outfits that'll make heads turn in 2023.
How to choose the perfect pair of dark blue jeans
Picking the right pair of dark blue jeans is like choosing a sidekick – they're with you through thick and thin. Here's the lowdown on nailing it: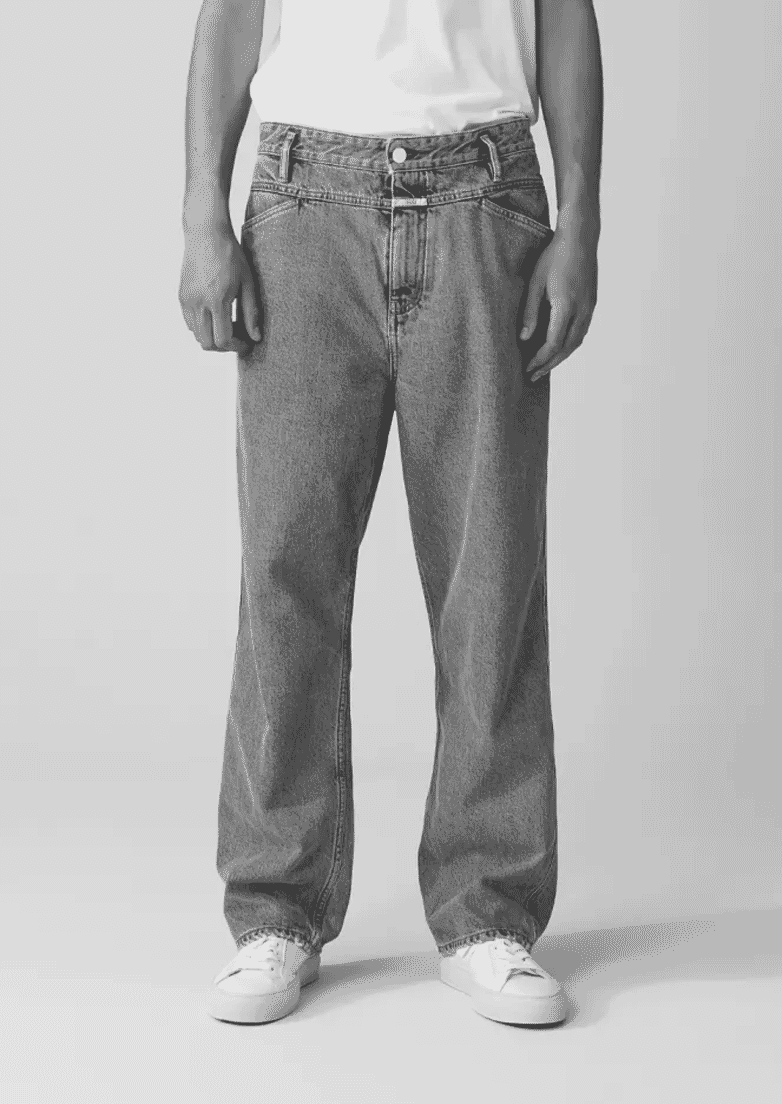 Find your fit
Picture this: jeans that fit you like a glove, no awkward tugging or sagging. That's the goal, pal. Whether you're into slim, straight, tapered, or relaxed, make sure your jeans give your lower half a hug, while your legs still get room to breathe. And don't forget the golden rule – the hem should graze the top of your shoes. Superhero cape not required.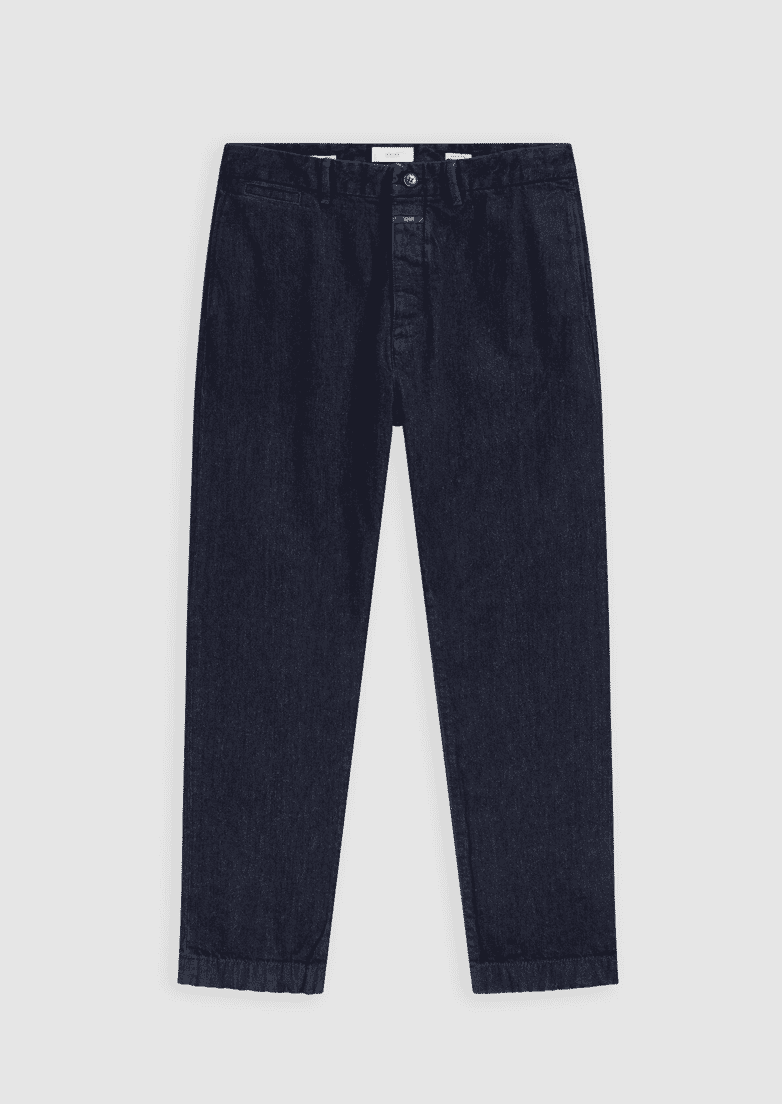 Consider different denim washes
Washes, they're not about doing laundry. They're about style. Dark indigo for date nights or faded looks for casual hangs? Think of washes as the seasoning to your denim dish. Distressed? That's your "I'm too cool to care" vibe. For a swankier affair, dive into the world of dark and clean washes – the James Bond of denim.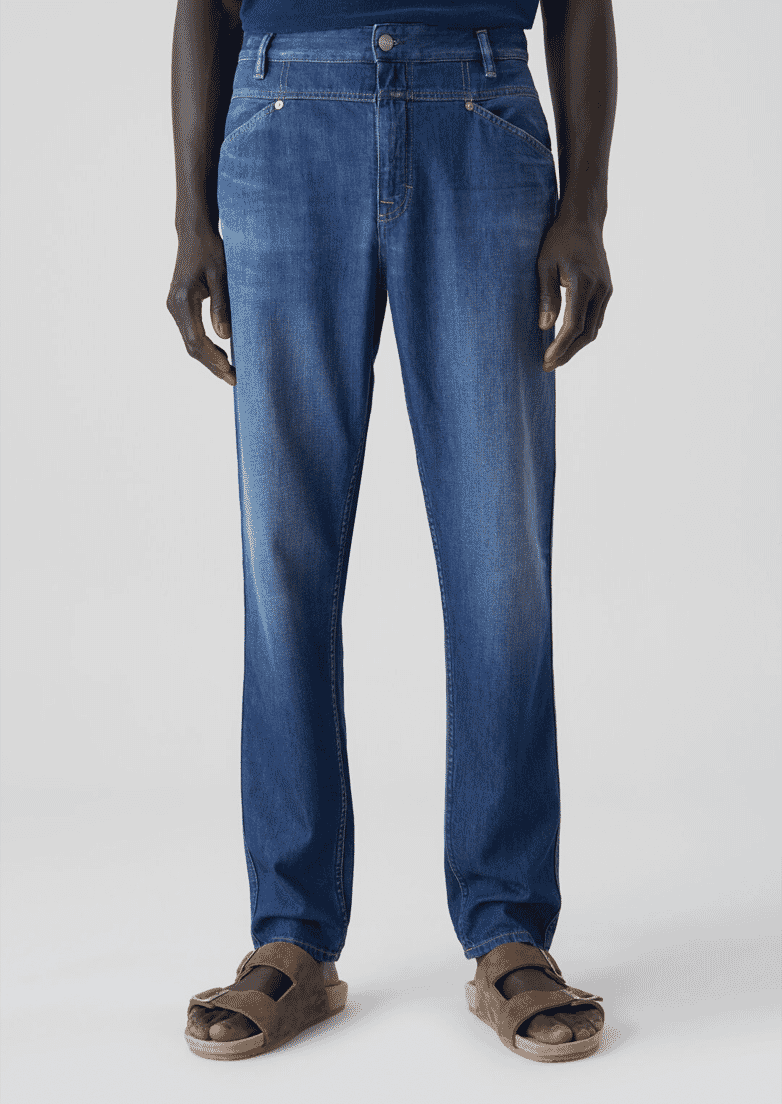 Choose the weight that works for you
Denim's got weight issues, and that's a good thing. Lightweight denim is your summer fling – airy and cool. Heavyweight denim? Your winter buddy, adding warmth and ruggedness. Raw denim – which sits on the heavier end of the spectrum – gets a shout-out here for its stiff feel and structured look, which eventually softens and moulds to its wearer's legs, developing unique fades and creases. Think of denim weight as your personal climate control for style.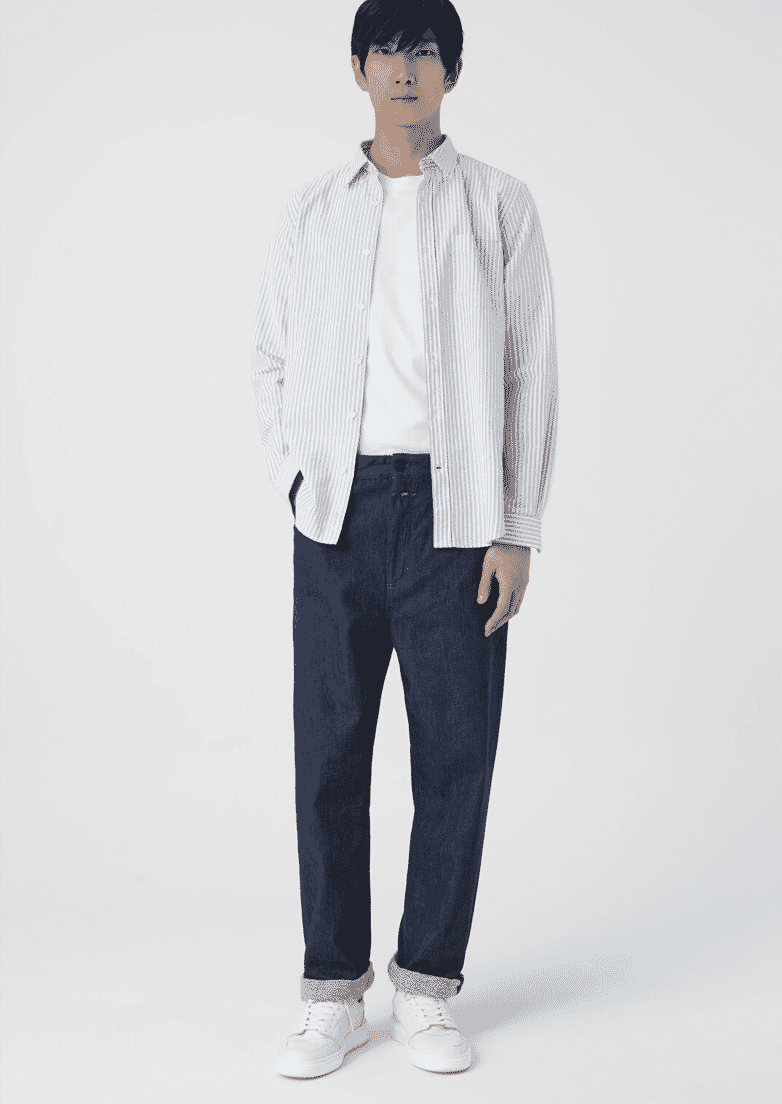 The best dark blue jeans outfits for men in 2023
Hold onto your belt loops, because we're about to reveal the coolest dark blue jeans outfit ideas for the year: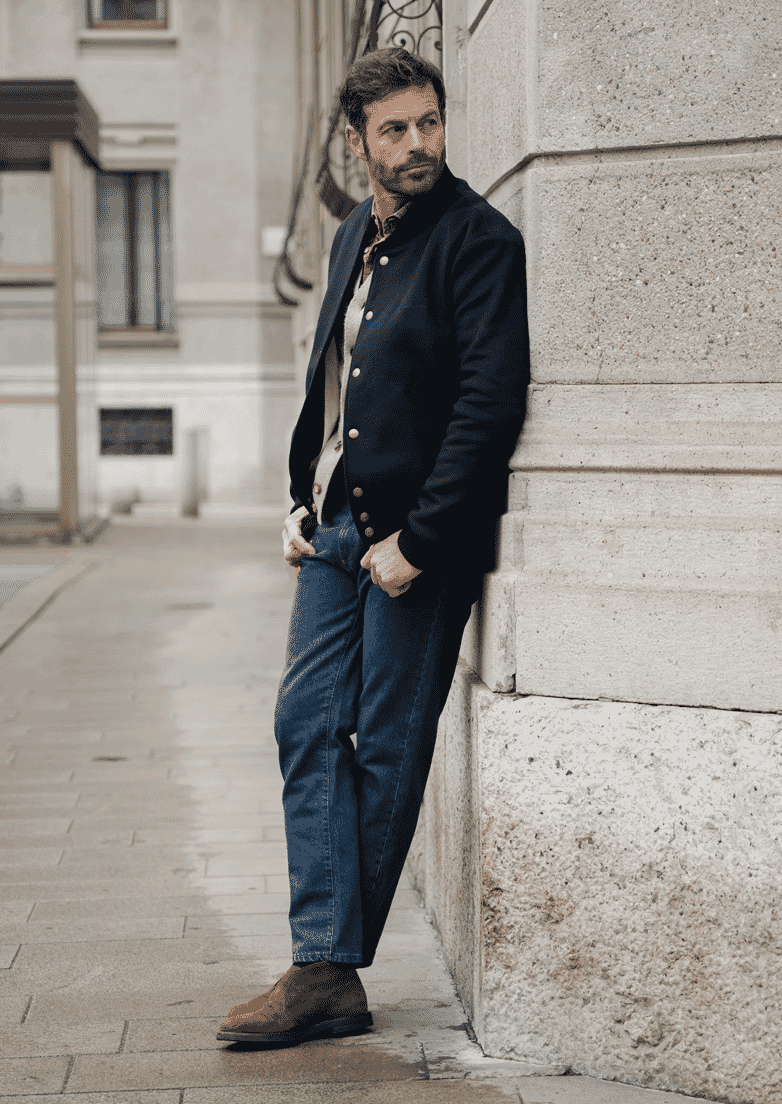 Smart-casual
Imagine this: a white button-down shirt saying, "Hey, I'm fancy," and an unstructured blazer giving a nod to understated elegance. Paired with dark blue jeans, it's like casual Friday met its stylish match. Perfect for a dinner date or a business lunch where you mean business and style.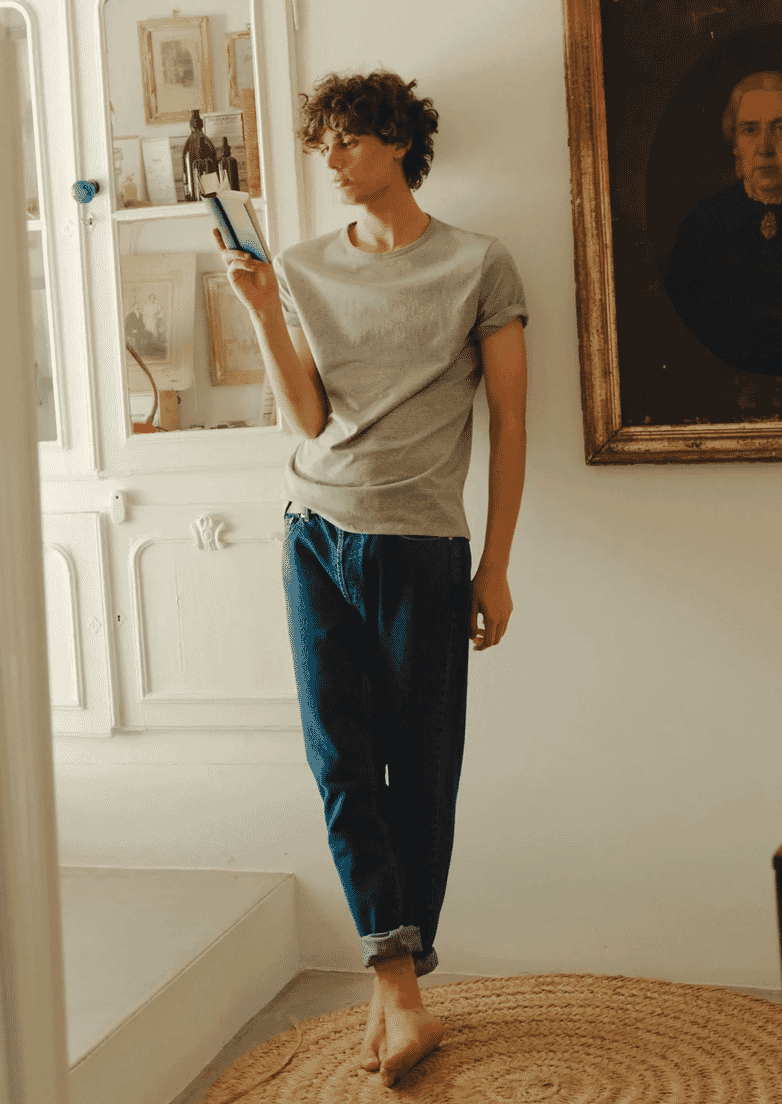 Plain and simple
Easy-peasy style, incoming! A classic crew-neck T-shirt, a pair of leather sneakers, and voilà – you're the king of effortless cool. Complete the look with a leather jacket if you're feeling rebellious. Ideal for casual hangouts, coffee dates, or simply mastering the art of looking awesome while running errands.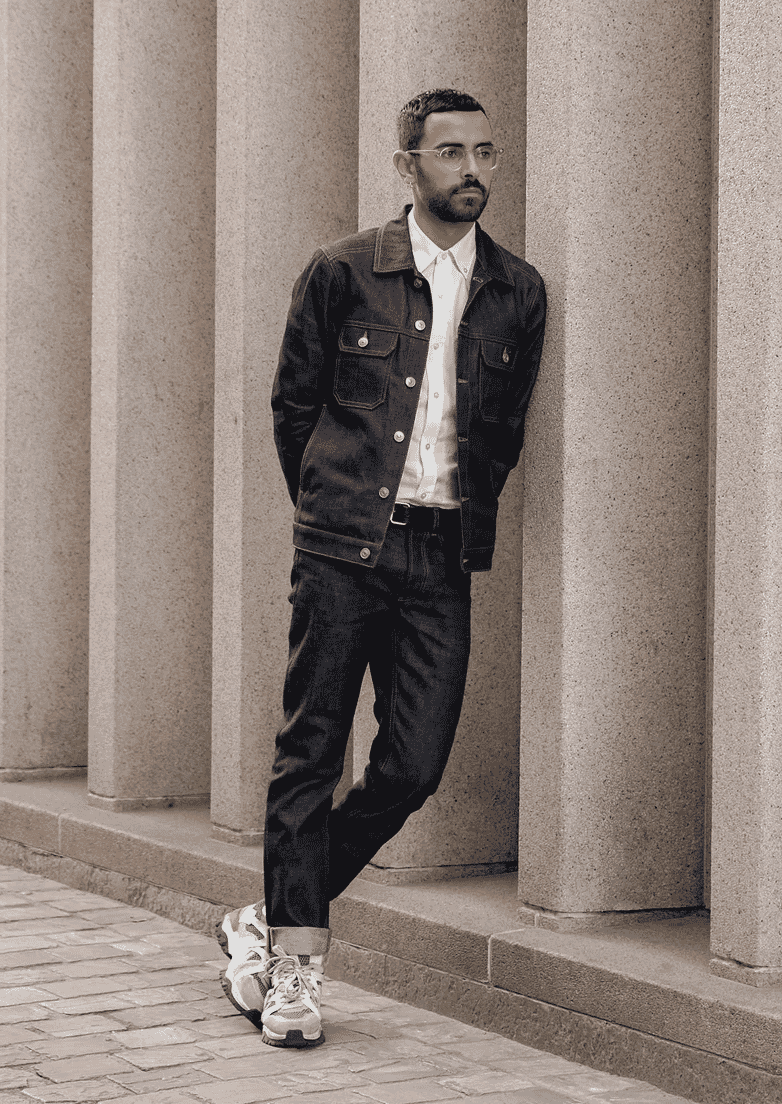 Double denim
Let's talk about the denim-on-denim power move. Layer a light-washed denim jacket or denim overshirt over your darker blue jeans. Pro tip: Make sure the denims aren't too matchy-matchy. It's all about that subtle contrast, boss.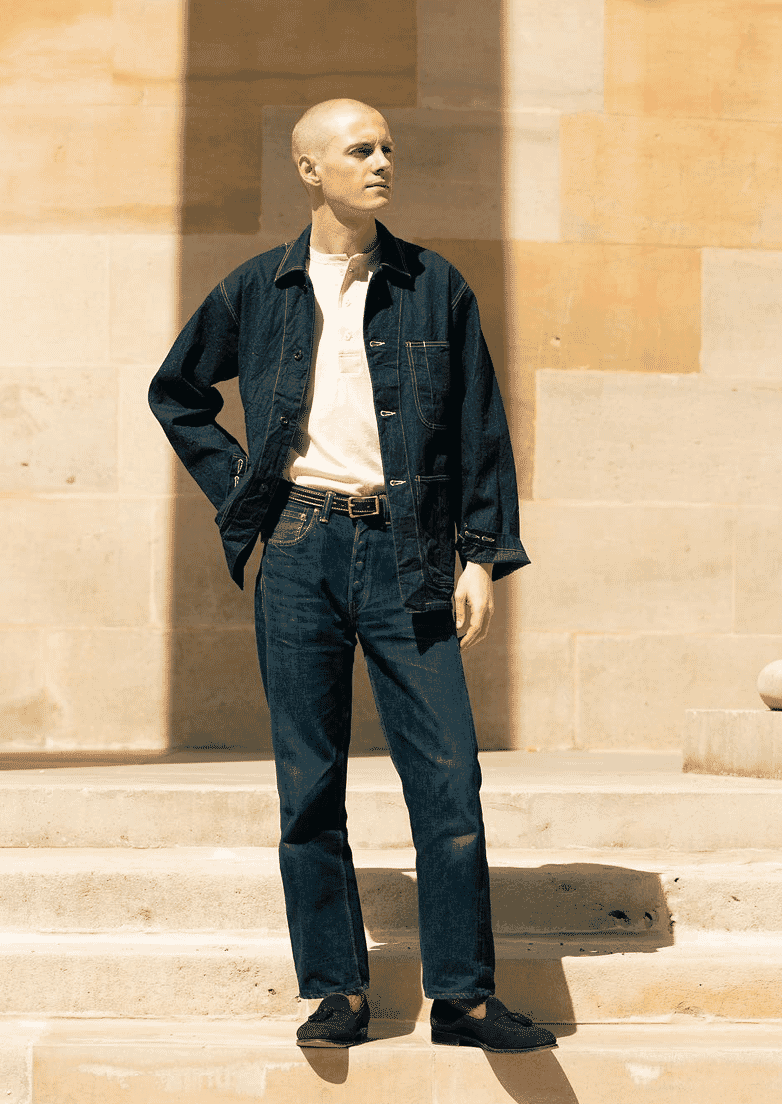 Teamed with tailoring
Ready to unleash your dapper side? Pair your dark blue jeans with a snazzy Oxford shirt and a sharp blazer that screams "I got this." Throw some dress shoes or loafers into the mix, and you're practically the star of the show – be it a business meeting or a fancy dinner.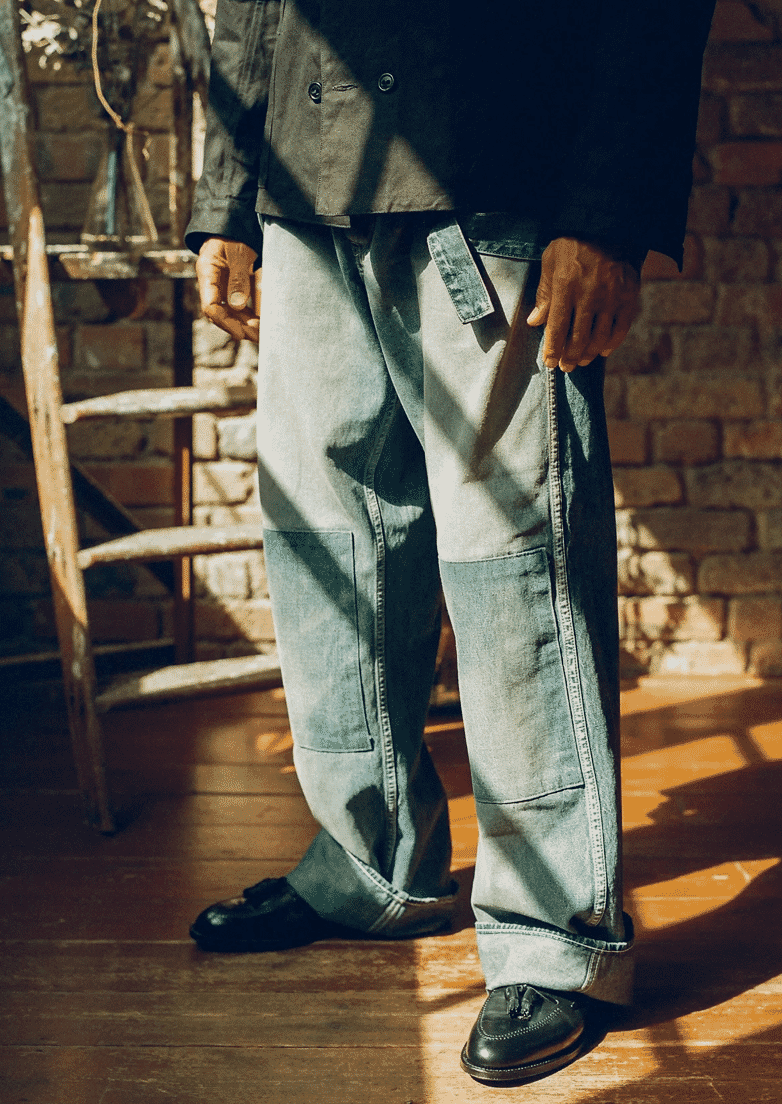 Streetwear-inspired
Bringing the street to your style – pop on a graphic hoodie, a beanie, and those chunky '80s-inspired sneakers you've been eyeing up. The result? An effortless outfit that's ready to explore the city streets and the Instagram feeds.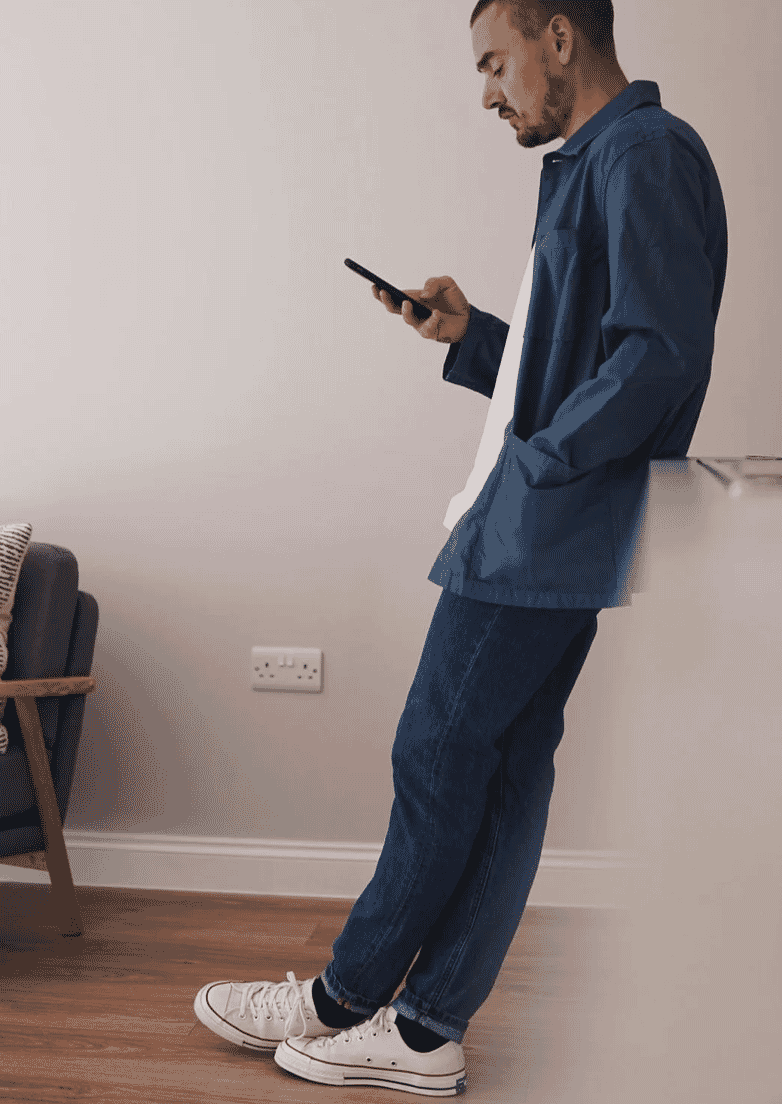 Minimalist
Simplicity is the ultimate sophistication, they say. A neutral lightweight sweater or a minimalist pullover with your dark blue jeans – it's like fashion's version of a Zen garden. Perfect for low-key dinners, art gallery visits and impressing your date without even trying.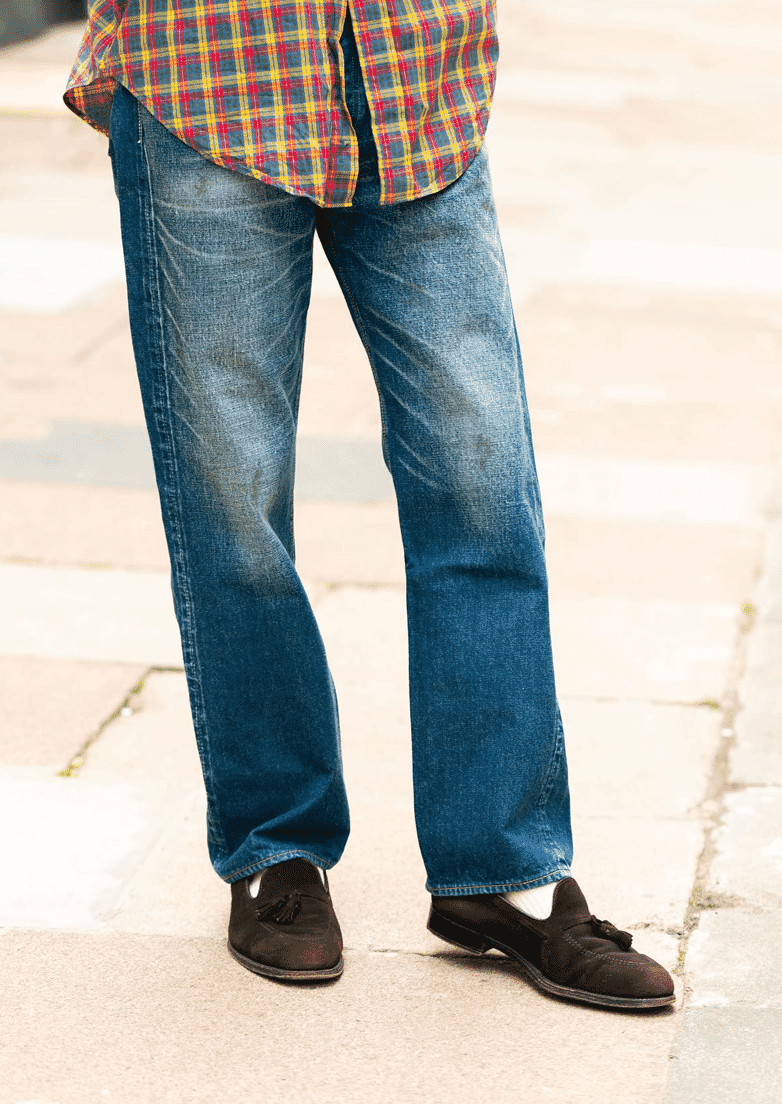 Rock 'n' roll-inspired
Cue the guitar riffs! Pair your jeans with a vintage band tee that speaks volumes, and top it with a leather biker jacket. Slip into boots or high-top sneakers, and you've just amped up your coolness factor to 11.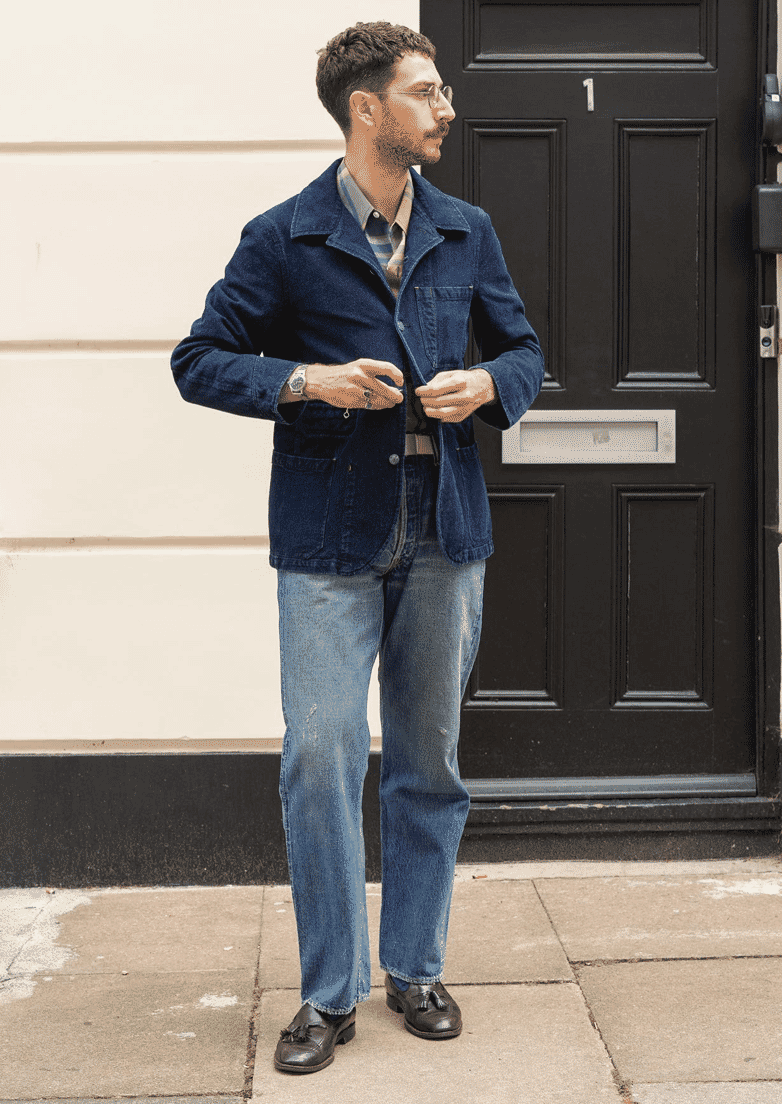 Workwear
Taking blue-collar workwear to new heights. Pair your jeans with a rugged flannel work shirt and some dependable boots. Ideal for casual workplaces or those weekend adventures that require a healthy measure of both style and grit.
Dark blue jeans are your ultimate style sidekick, ready to adapt to any adventure you throw their way. Armed with the knowledge of fit, washes, and weight, you're now the master of your denim domain. From suave soirées to urban escapades, your dark blue jeans are the canvas for your sartorial masterpiece in 2023.
Not feeling blue? Check out our pick of the best black jeans for men.
---
---