In the world of horology, German watches have long been synonymous with precision, craftsmanship, and timeless elegance. With a rich heritage steeped in tradition and an unwavering commitment to excellence, Germany has given birth to some of the most renowned watch brands in the world. In this curated guide, we take you on a journey through the world of German watches, unveiling the 20 best brands for men. From the intricate movements of A. Lange & Söhne to the minimalist allure of Nomos Glashütte, each brand on this list represents the pinnacle of German watchmaking, offering a blend of precision engineering, sophisticated design, and enduring style. Whether you're a connoisseur of horology or simply seeking a timeless accessory, these German watches for men are sure to captivate your wrist and elevate your sense of time.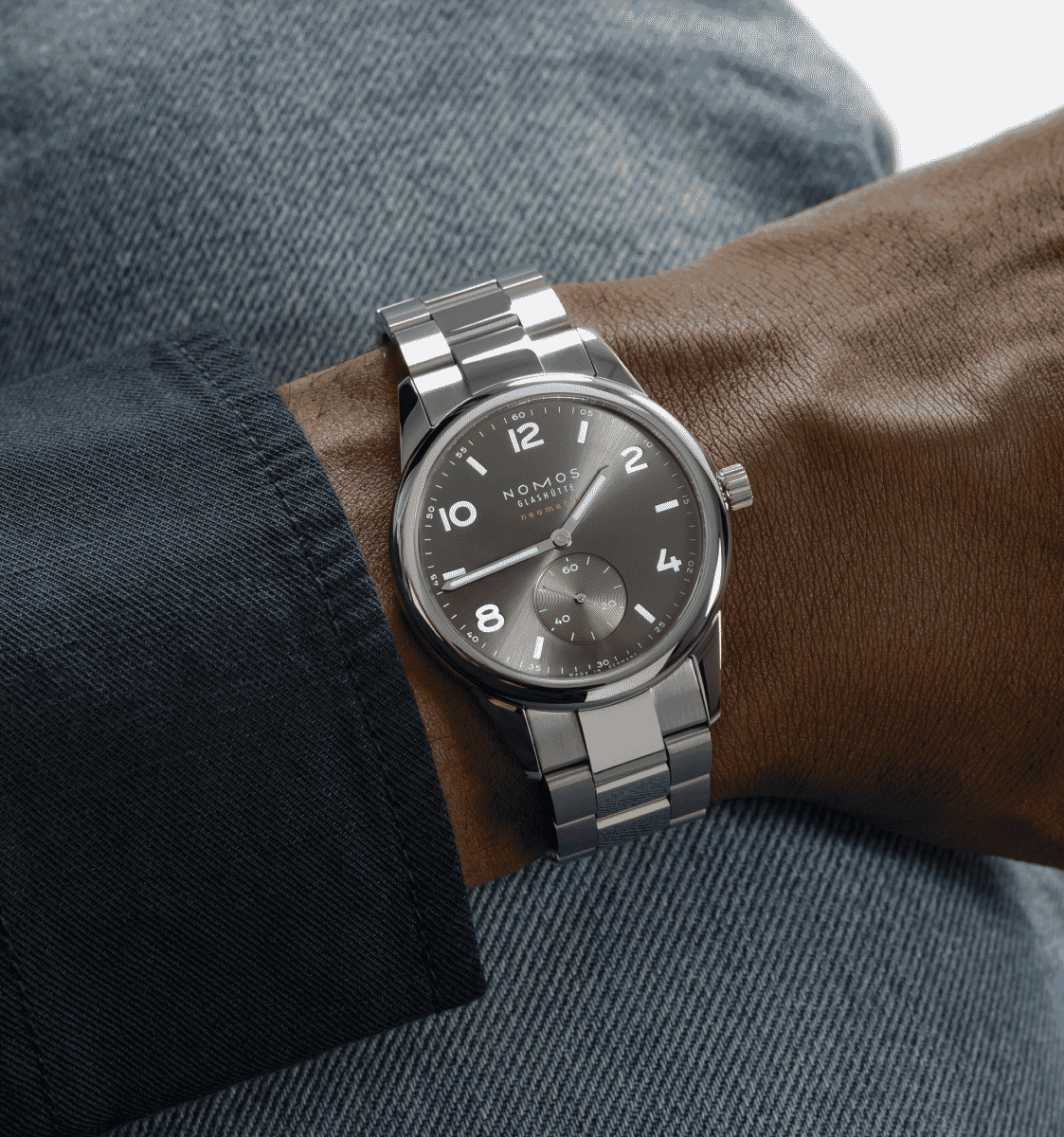 German watches for modern minimalists
Nomos Glashütte
Nomos Glashütte is renowned for its exceptional craftsmanship and minimalist design ethos. Based in Glashütte, Germany, this brand produces watches that blend Bauhaus-inspired aesthetics with precise engineering. With in-house movements and a dedication to affordability, Nomos offers high-quality timepieces that appeal to those seeking both style and substance in a German watch.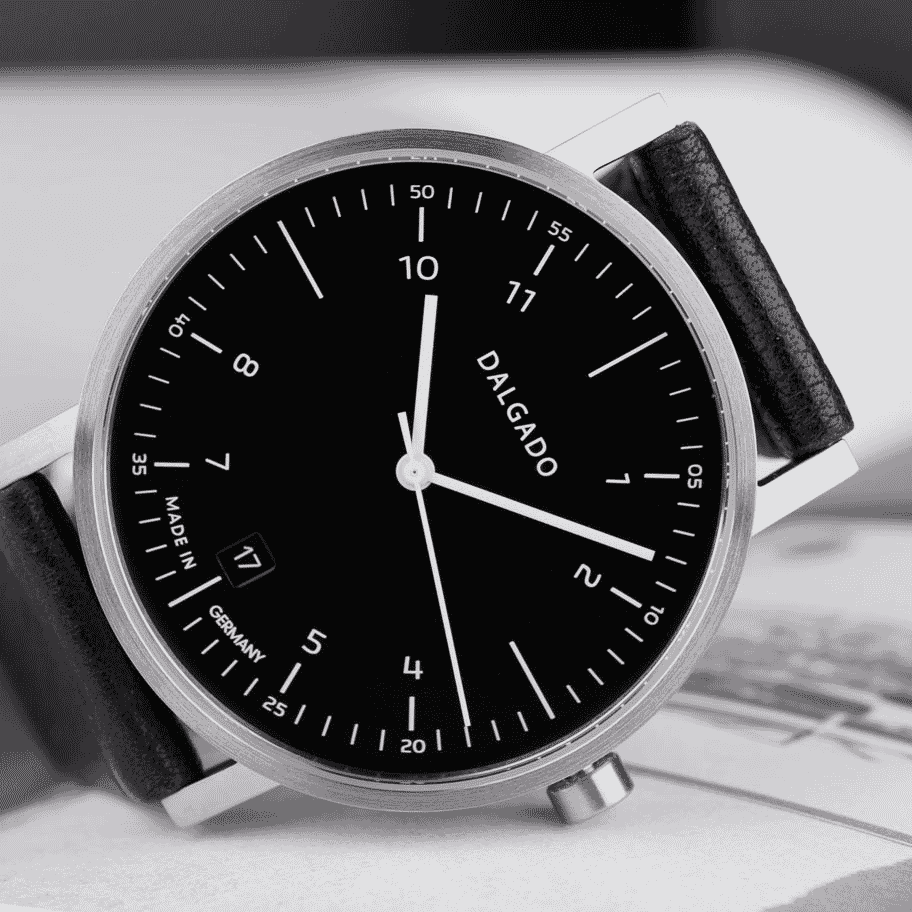 Dalgado
Dalgado offers minimalist Bauhaus watches, ideal for those seeking understated style statements. Crafted meticulously in Germany from premium Swiss materials and featuring organic leather straps, these timepieces promise enduring reliability. With a commitment to quality, each watch is limited to just 25 pieces worldwide and is backed by a reassuring 2-year warranty.
Junghans
Junghans has earned its place among esteemed watchmakers through its commitment to crafting sleek and sophisticated timepieces. The brand's minimalist designs, characterized by clean dials and elegant lines, reflect not only their dedication to precision but also their appreciation for classic aesthetics. Junghans watches are beloved for their timeless appeal and the remarkable blend of tradition and innovation they bring to the wrist.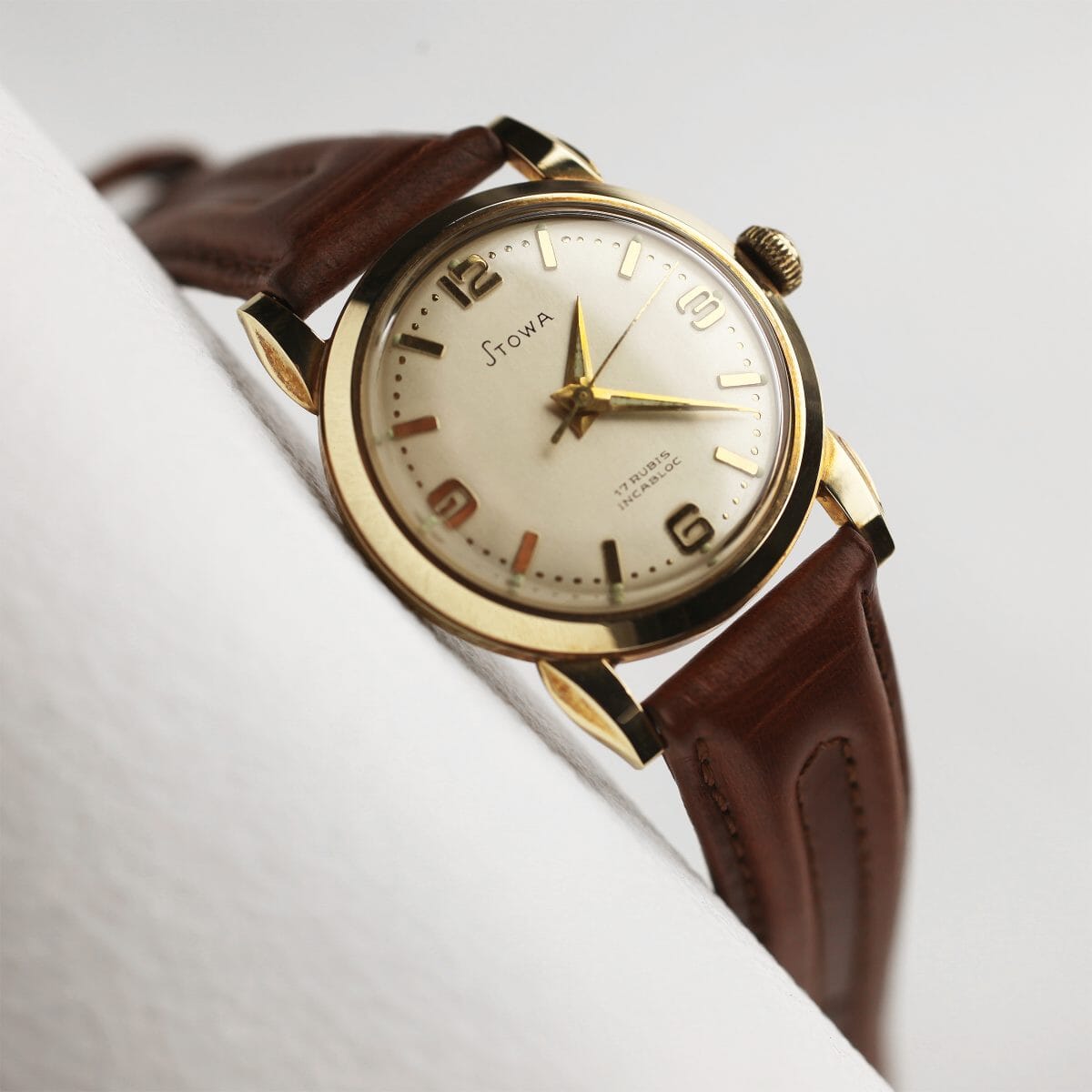 Stowa
Stowa watches are renowned for their understated elegance and uncompromising quality. With a focus on minimalist design, each Stowa timepiece exudes timeless sophistication. The brand's commitment to craftsmanship, combined with the use of Swiss and German movements, ensures that every Stowa watch is held in high esteem by watch enthusiasts who appreciate both aesthetics and performance.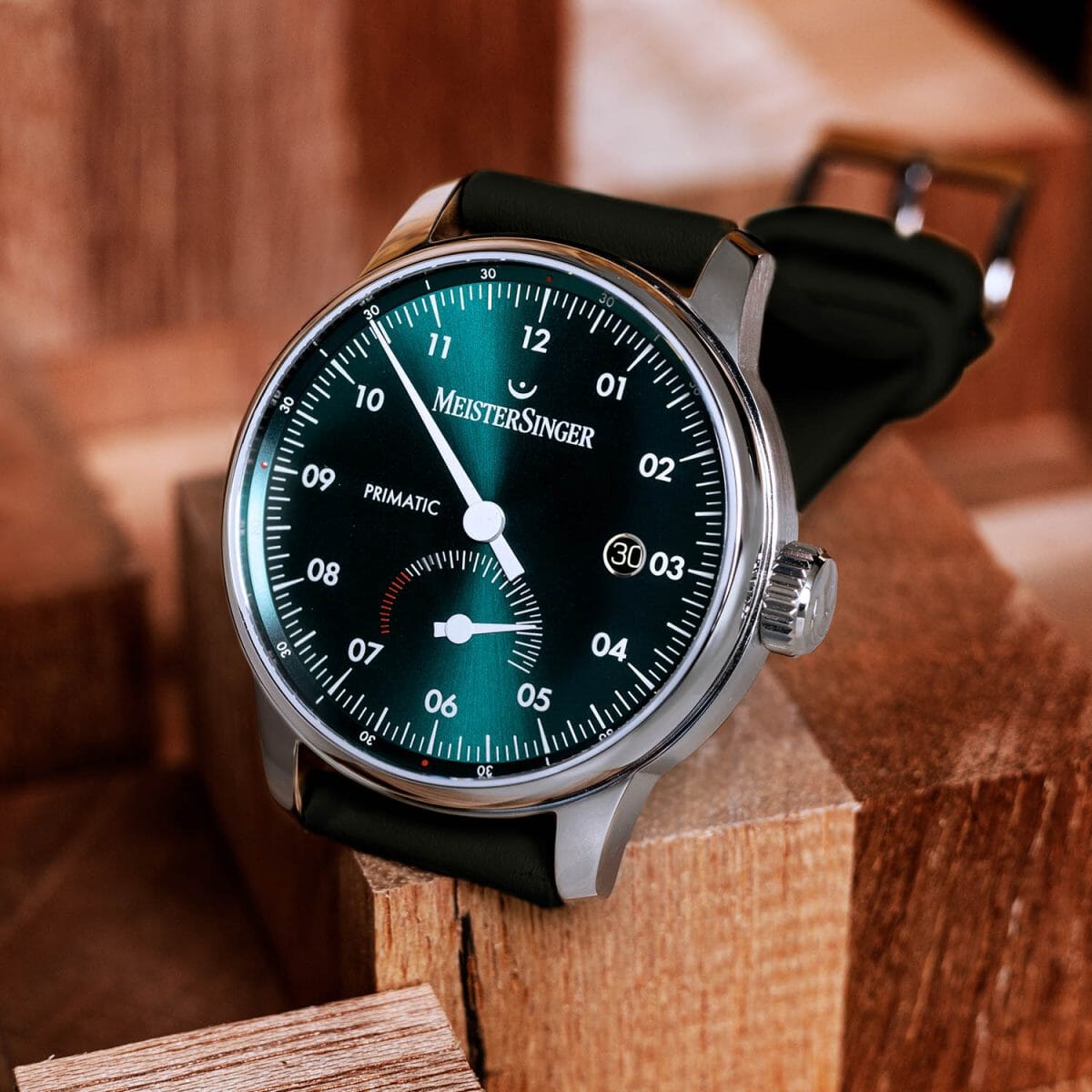 MeisterSinger
MeisterSinger stands out in the world of horology with its unique single-hand watches, offering a refreshing and relaxed perspective on time. These minimalist dials tell the time in a distinctive way, capturing the essence of "less is more." With a commitment to both design and functionality, MeisterSinger timepieces have earned their esteemed place in the watch industry.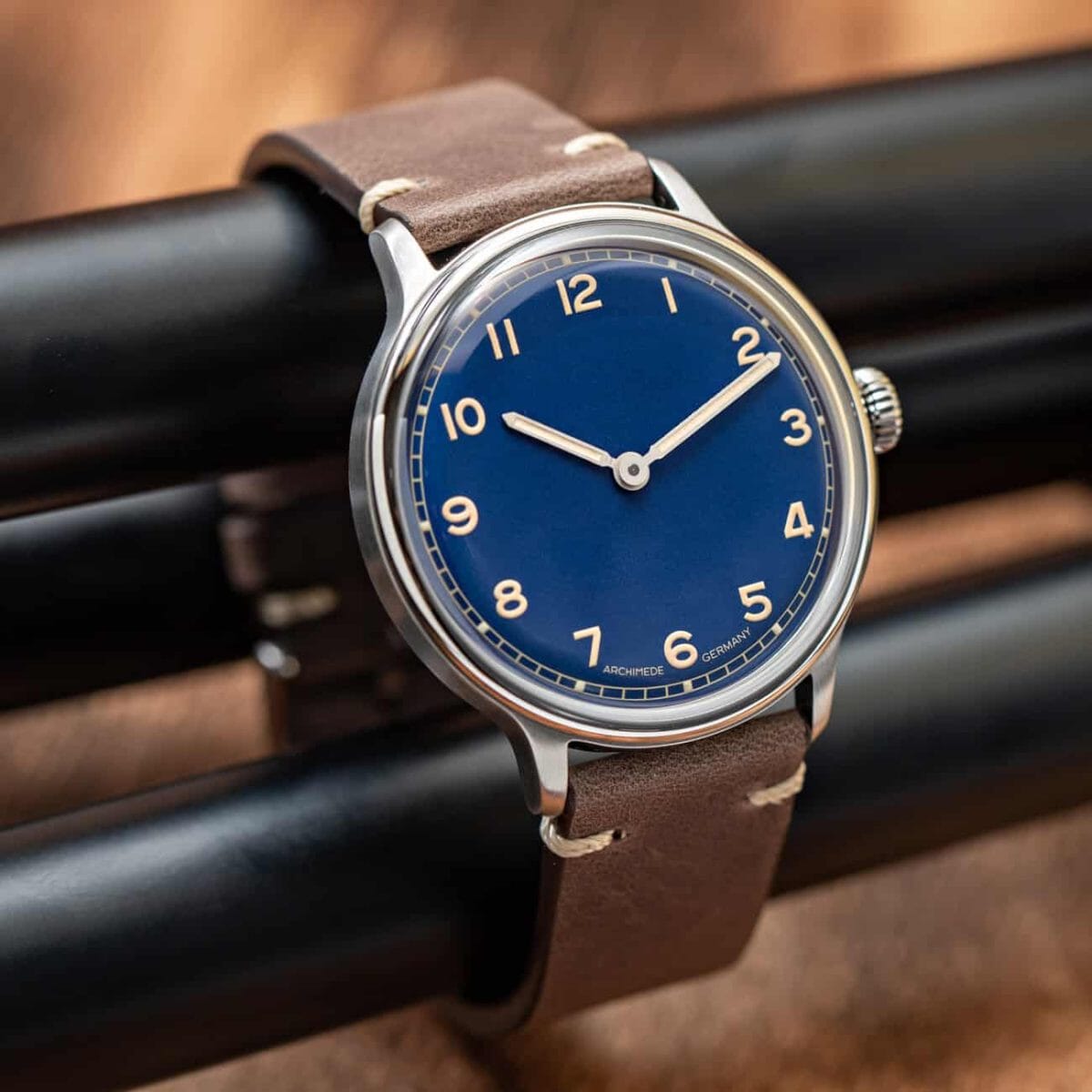 Archimede
Archimede specializes in creating minimalist pilot and field watches that combine German precision with timeless aesthetics. These timepieces are celebrated for their clean and functional designs, making them the ideal choice for those who appreciate a blend of form and function. Archimede watches have earned their esteemed status among watch aficionados for their enduring appeal and quality craftsmanship.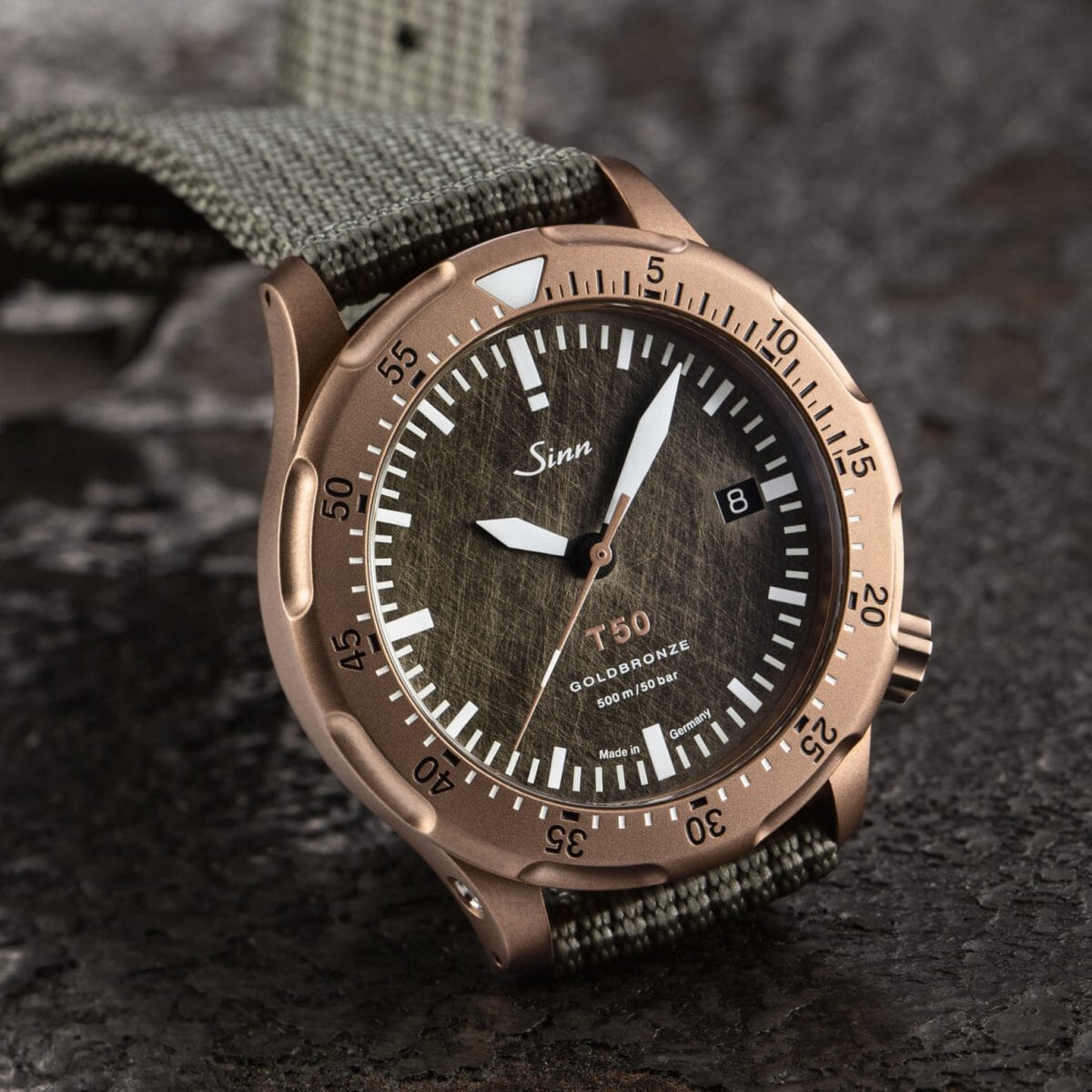 German watches for athleisure enthusiasts
Sinn Spezialuhren
Sinn is a top choice for athleisure enthusiasts seeking robust and functional timepieces. Known for their durability and precise engineering, Sinn watches are built to withstand extreme conditions, making them ideal companions for active lifestyles. The brand's minimalist yet sporty designs reflect their commitment to performance and style, earning them a revered place in the world of sports and adventure.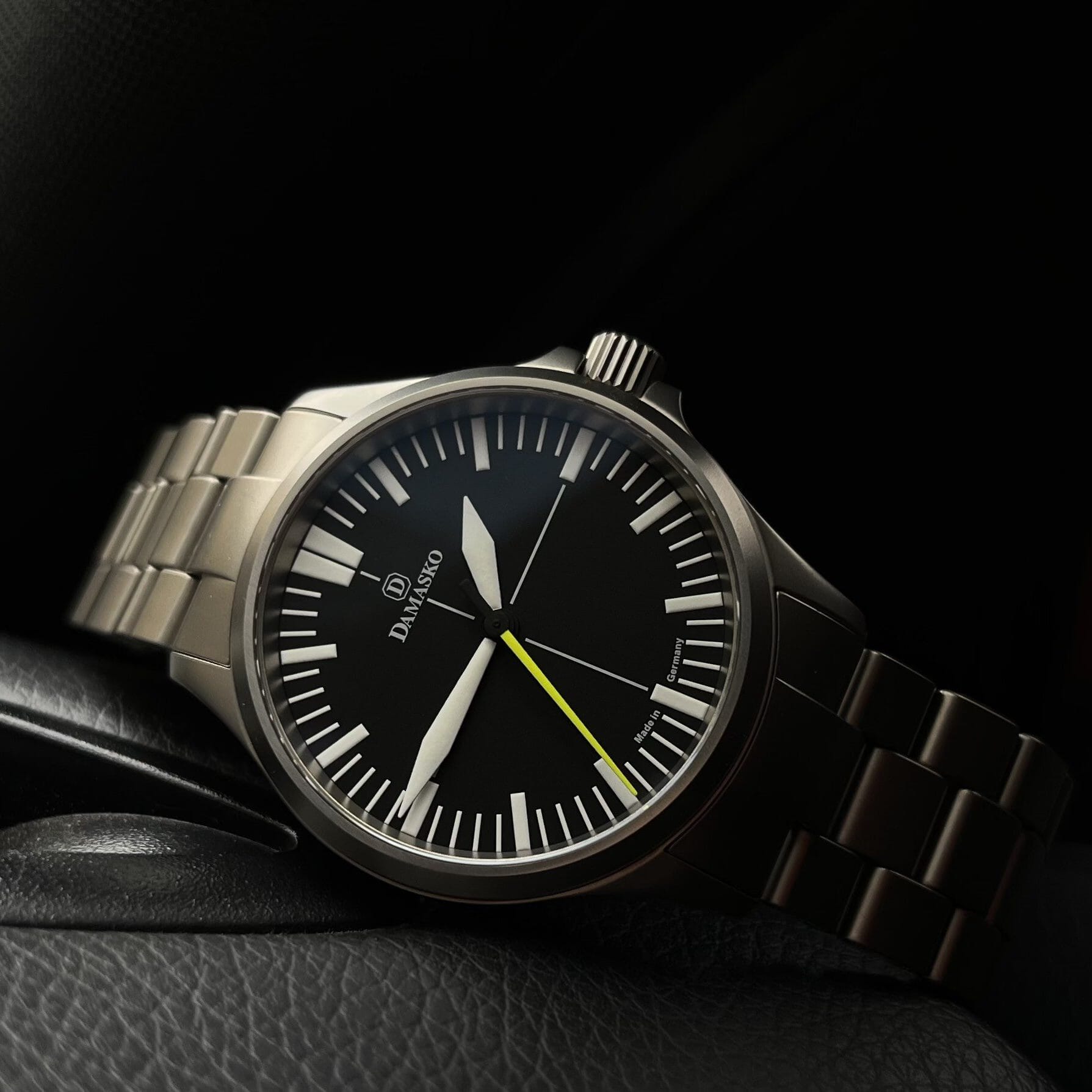 Damasko
Damasko watches are designed with a focus on reliability and functionality, making them a favorite among athleisure enthusiasts. With a sleek and minimalist aesthetic, Damasko timepieces are built to endure challenging environments. Their use of cutting-edge materials and precision engineering ensures that these watches are up to the task, whether you're hitting the gym or exploring the great outdoors.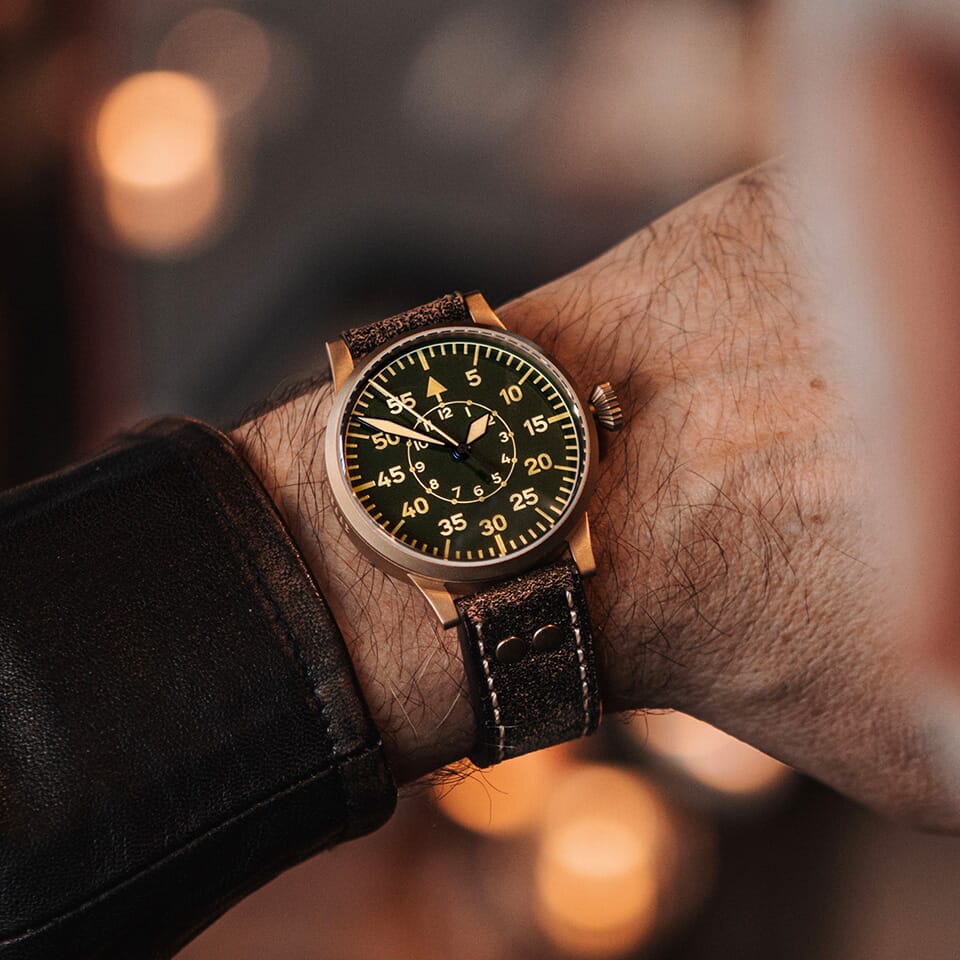 Laco
Laco is celebrated for its pilot and sport watches, offering a blend of classic design and modern functionality. These timepieces are well-suited for athleisure wear, combining minimalist aesthetics with durable construction. Laco's attention to detail and quality craftsmanship make their watches versatile companions for both casual and active pursuits.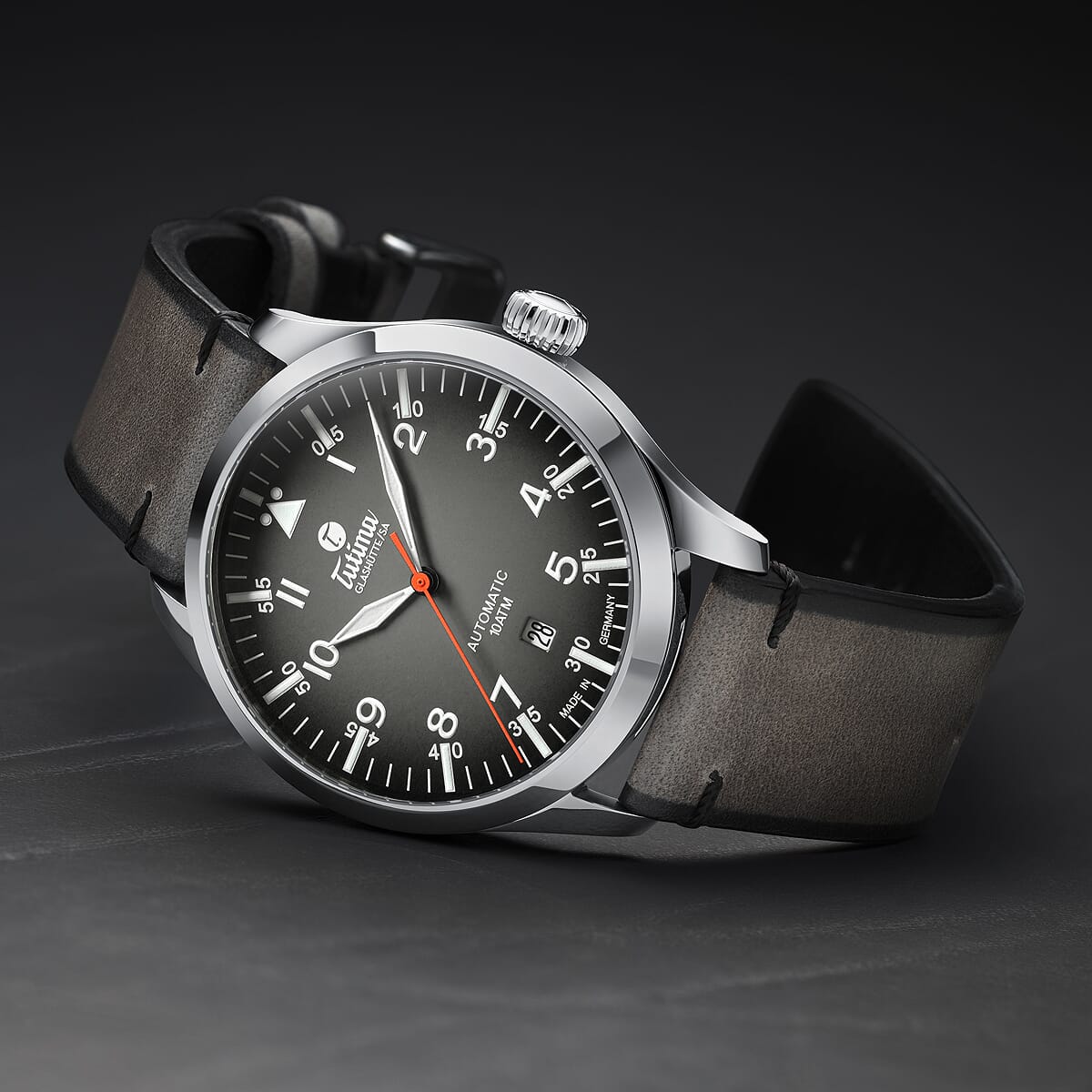 Tutima
Tutima watches are renowned for their precision and toughness, making them a great choice for athleisure enthusiasts who demand high-performance timepieces. The brand's minimalist designs are paired with robust construction, ensuring that Tutima watches can withstand the rigors of an active lifestyle. Whether you're on a jog or exploring the urban jungle, Tutima has you covered.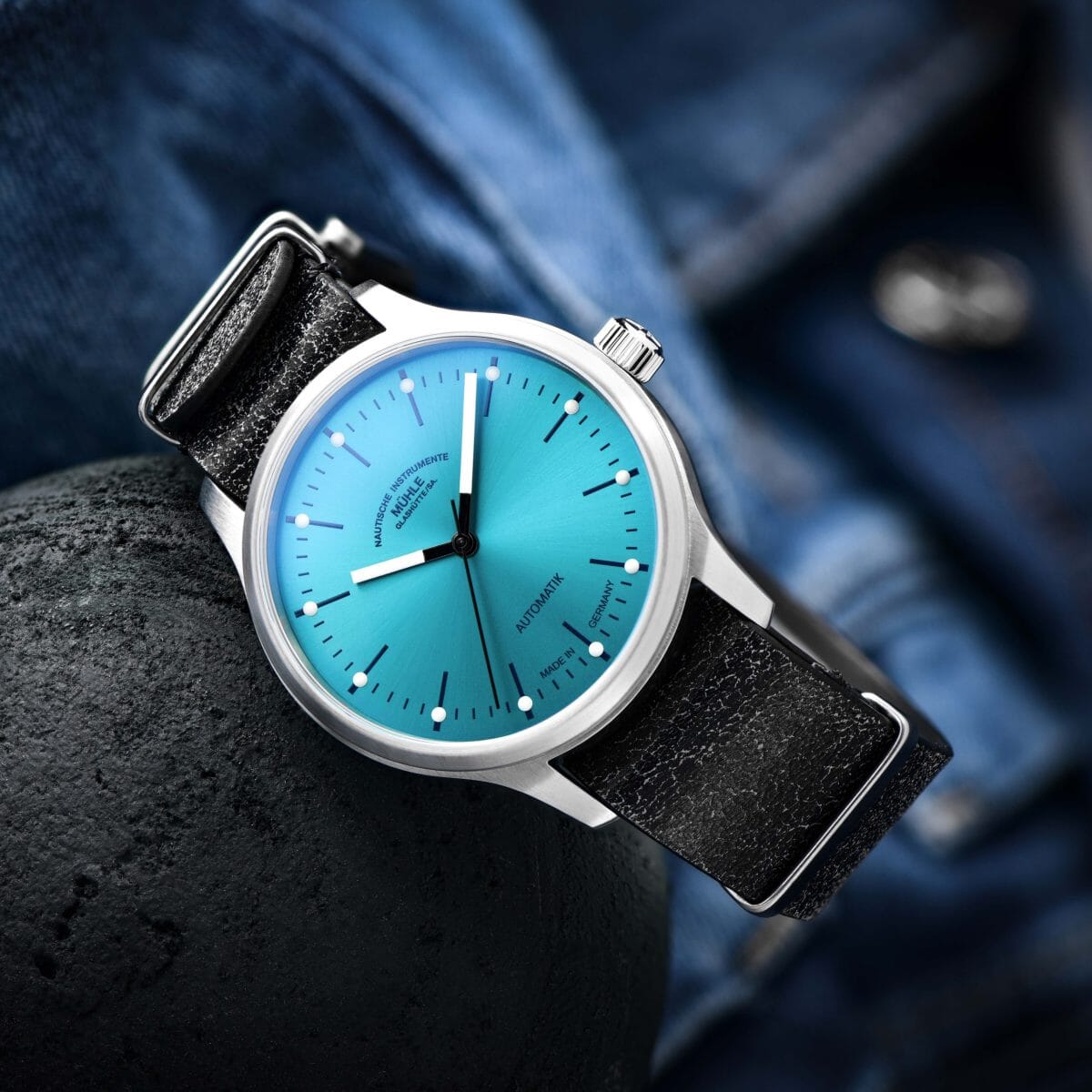 Mühle-Glashütte
Mühle-Glashütte offers sporty and minimalist timepieces that cater to athleisure aficionados. These watches are designed to excel in outdoor activities, with a focus on accuracy and durability. Mühle-Glashütte's commitment to quality and functionality is evident in each timepiece, making them a trusted companion for sports and leisure pursuits.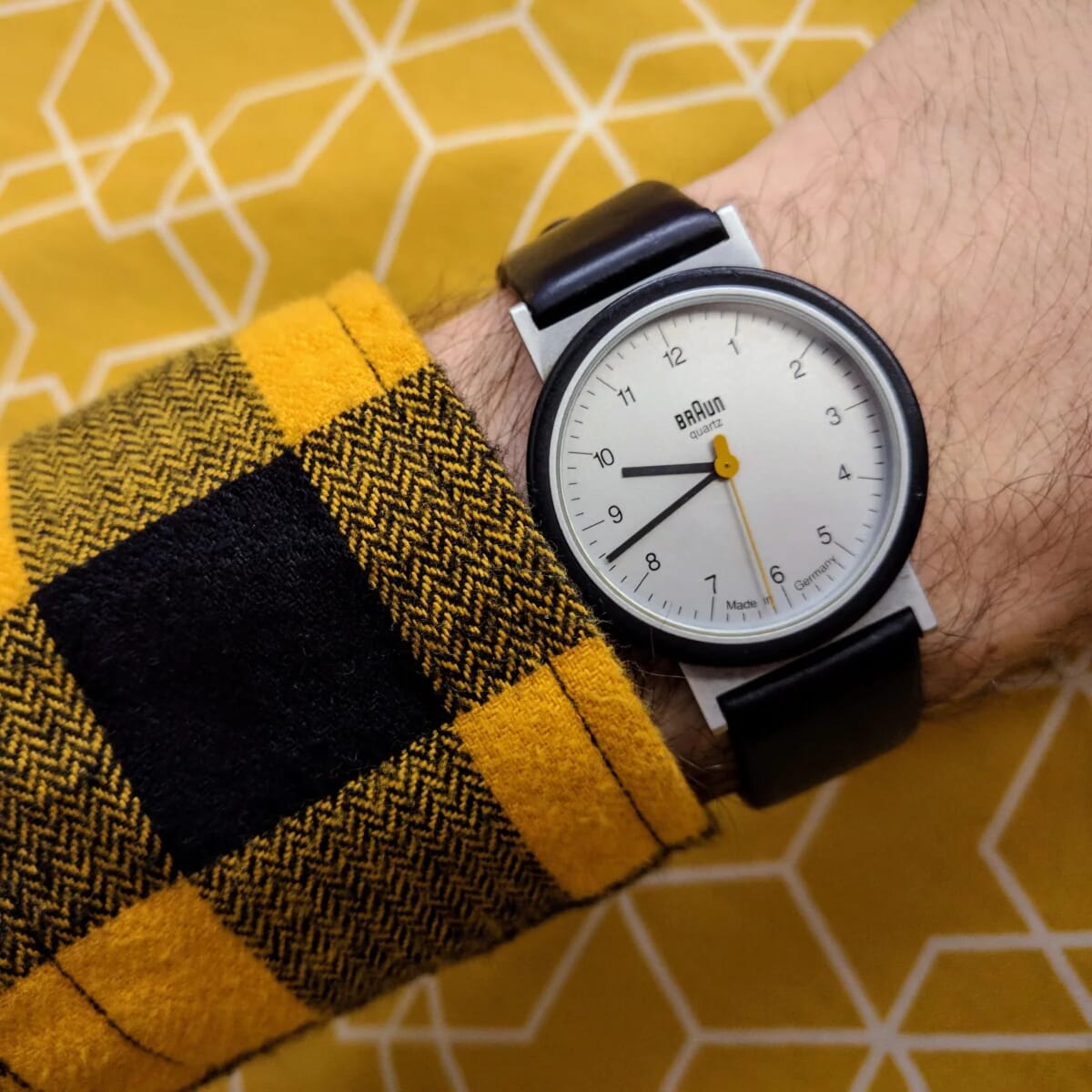 German watches for day-to-day wear
Braun
Braun watches are renowned for their iconic minimalist design. With a history deeply rooted in functional aesthetics, Braun timepieces are celebrated for their clean, Bauhaus-inspired lines, uncluttered dials, and an emphasis on easy readability. These watches are revered for their ability to seamlessly blend form and function, making them a staple for modern individuals seeking a sophisticated yet practical daily companion.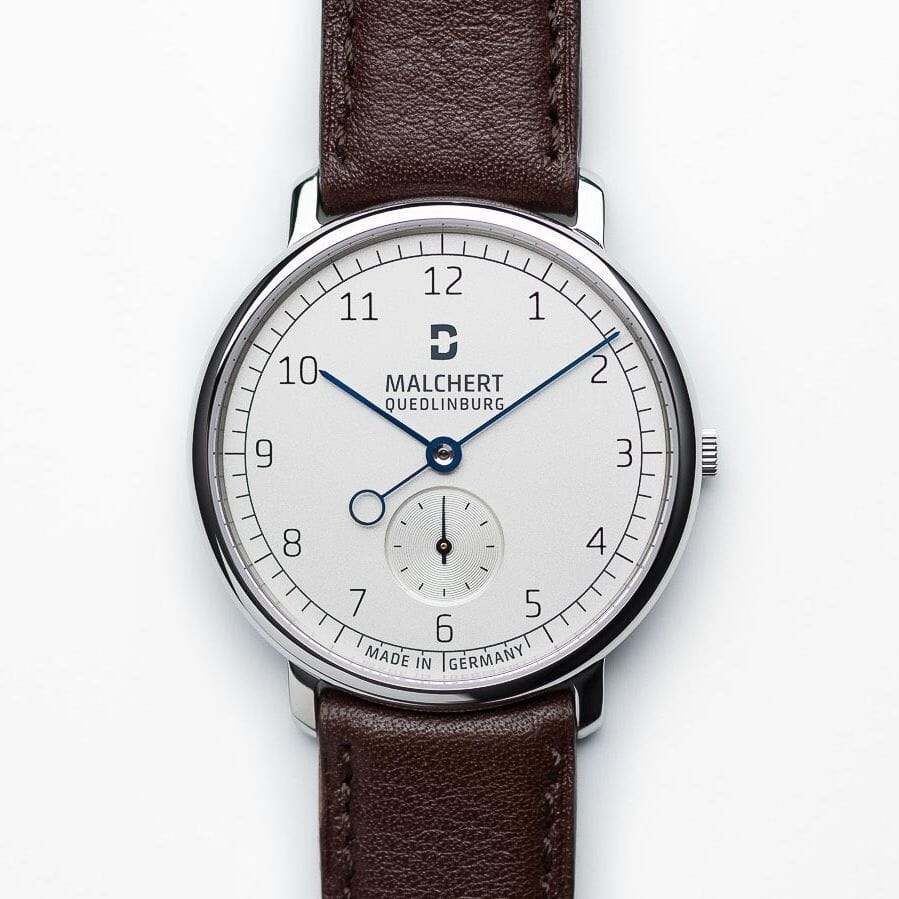 Daniel Malchert
Daniel Malchert is synonymous with classic elegance and practicality. The brand's watches are favored for their ability to effortlessly transition from formal to casual settings, making them versatile companions for everyday wear. Daniel Malchert timepieces are a blend of timeless aesthetics and daily functionality, providing wearers with a touch of sophistication that enhances their daily activities.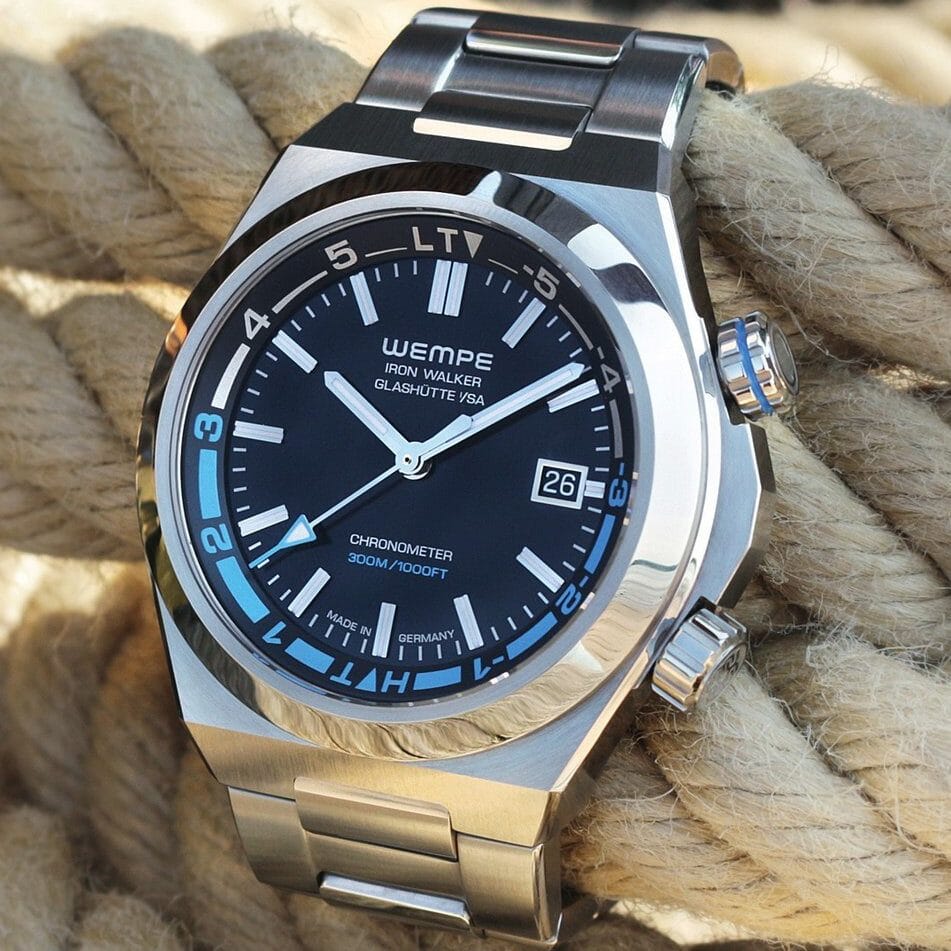 Wempe
Wempe has earned a reputation for quality and craftsmanship, which extends to its collection of day-to-day wear watches. The brand offers a diverse range of classic and contemporary designs, catering to various preferences and lifestyles. Wempe watches embody sophistication and precision, making them an ideal choice for individuals seeking both style and dependable timekeeping in their daily routines.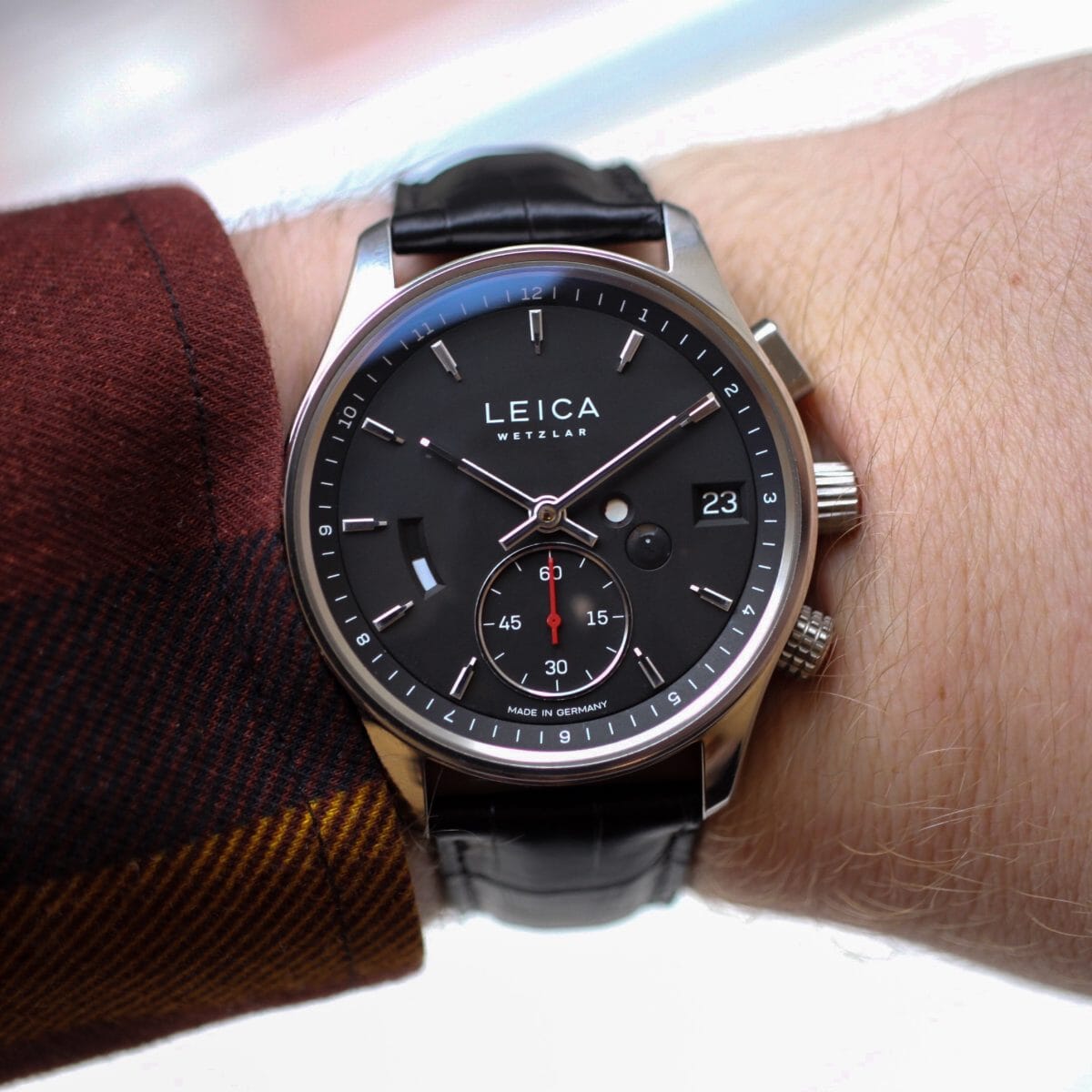 Leica
Leica's watches exemplify the fusion of timeless elegance and modern technology, making them exceptional choices for daily use. These timepieces seamlessly integrate into the wearer's everyday routine, delivering not only accurate timekeeping but also refined aesthetics. Crafted with meticulous attention to detail, Leica watches serve as both reliable timekeepers and elegant accessories, elevating the wearer's day-to-day attire with a touch of luxury.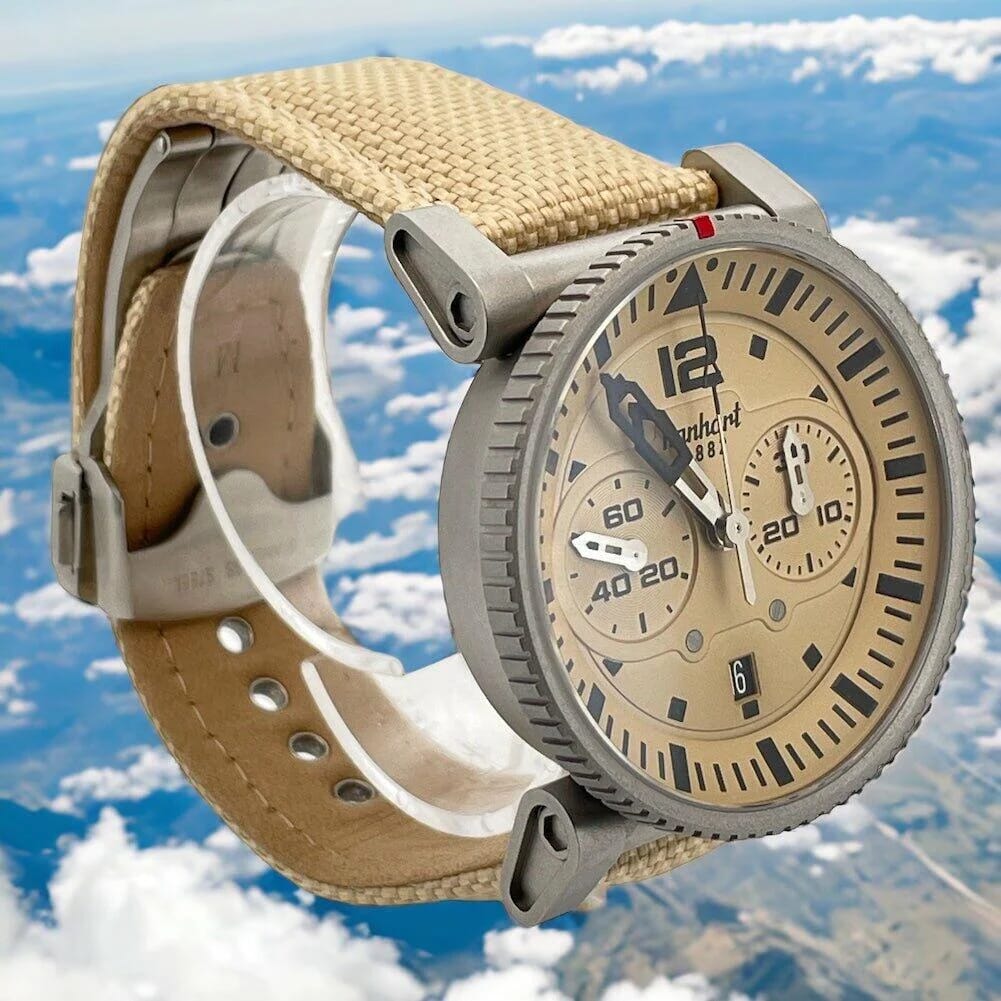 German watches for discerning collectors
Hanhart
Hanhart is esteemed for its rich history in manufacturing precision chronographs. Established in 1882, the brand is known for its pioneering innovations in stopwatch technology. Hanhart watches are celebrated for their durability and accuracy, particularly in aviation and sports timing.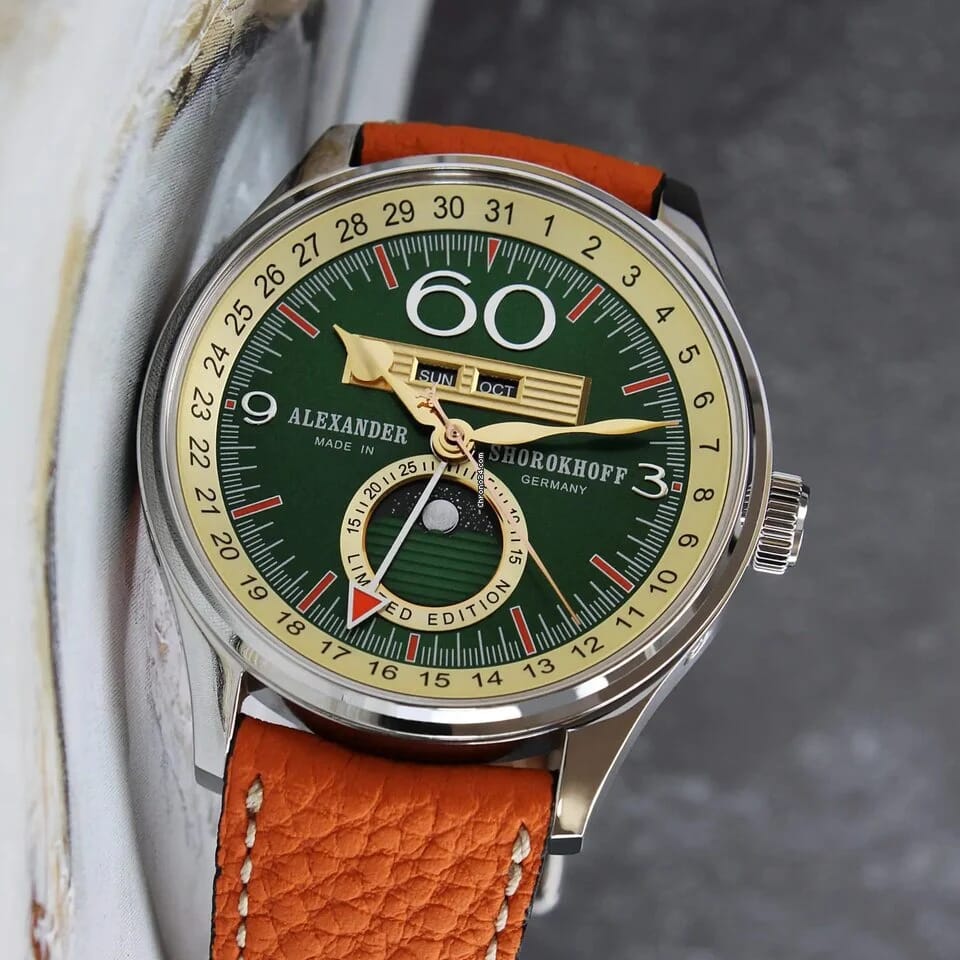 Alexander Shorokhoff
Alexander Shorokhoff is a German brand known for its artistic and avant-garde watch designs. Each timepiece is a work of art, blending intricate handcrafted details with mechanical excellence. Esteemed for their creativity, these watches are collector's items that push the boundaries of traditional watchmaking.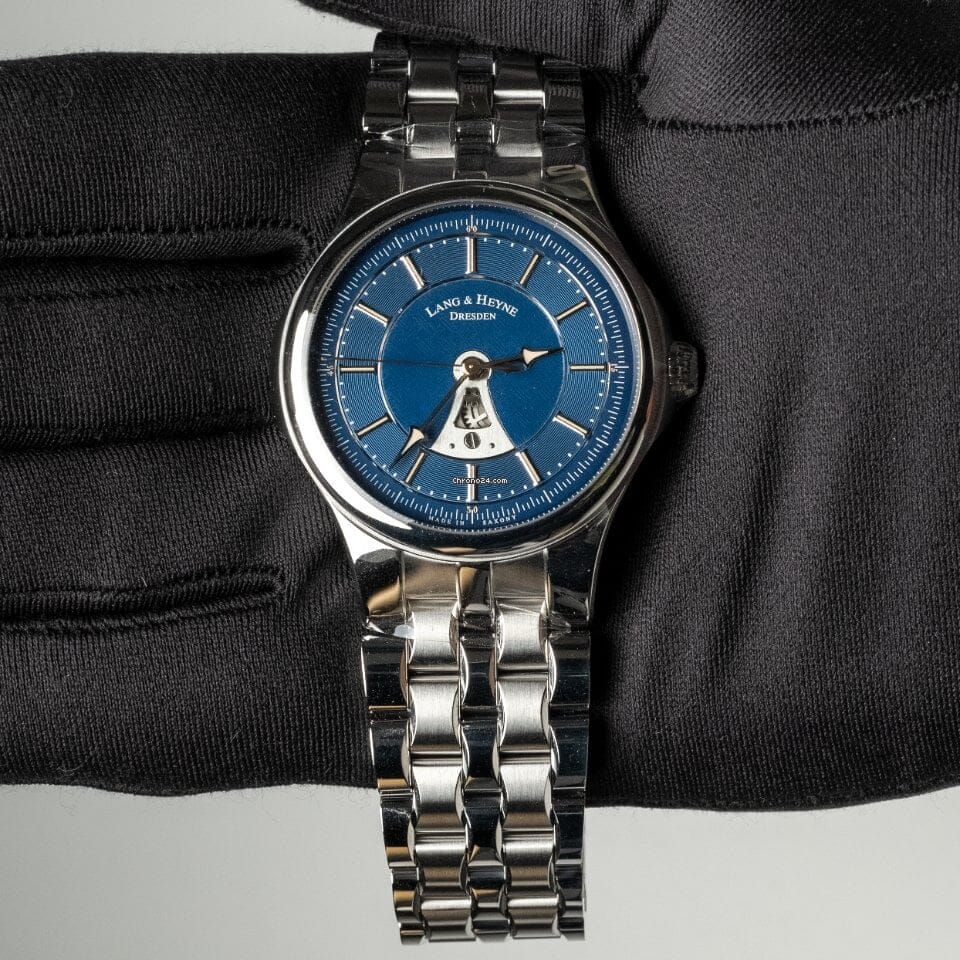 Lang & Heyne
Lang & Heyne is revered for producing highly limited, handcrafted watches. With a focus on traditional craftsmanship, these timepieces are renowned for their exquisite finishing and attention to detail. Lang & Heyne watches are esteemed for their rarity, precision, and classical aesthetics.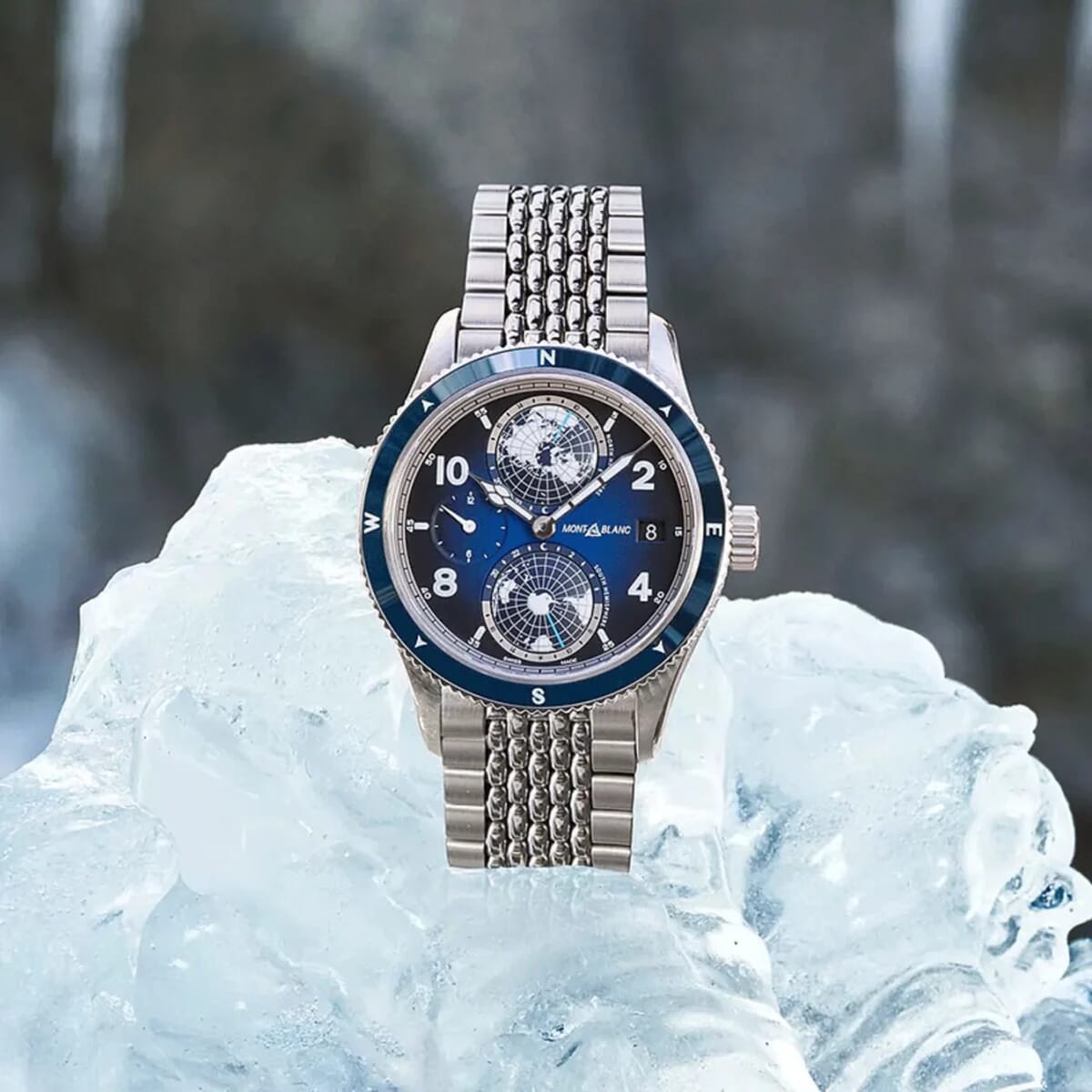 Montblanc
Montblanc is a prestigious German brand recognized for its luxury timepieces, writing instruments, and leather goods. The brand's watches are esteemed for their Swiss-made movements, elegant design, and craftsmanship. Montblanc watches are synonymous with timeless style and impeccable quality.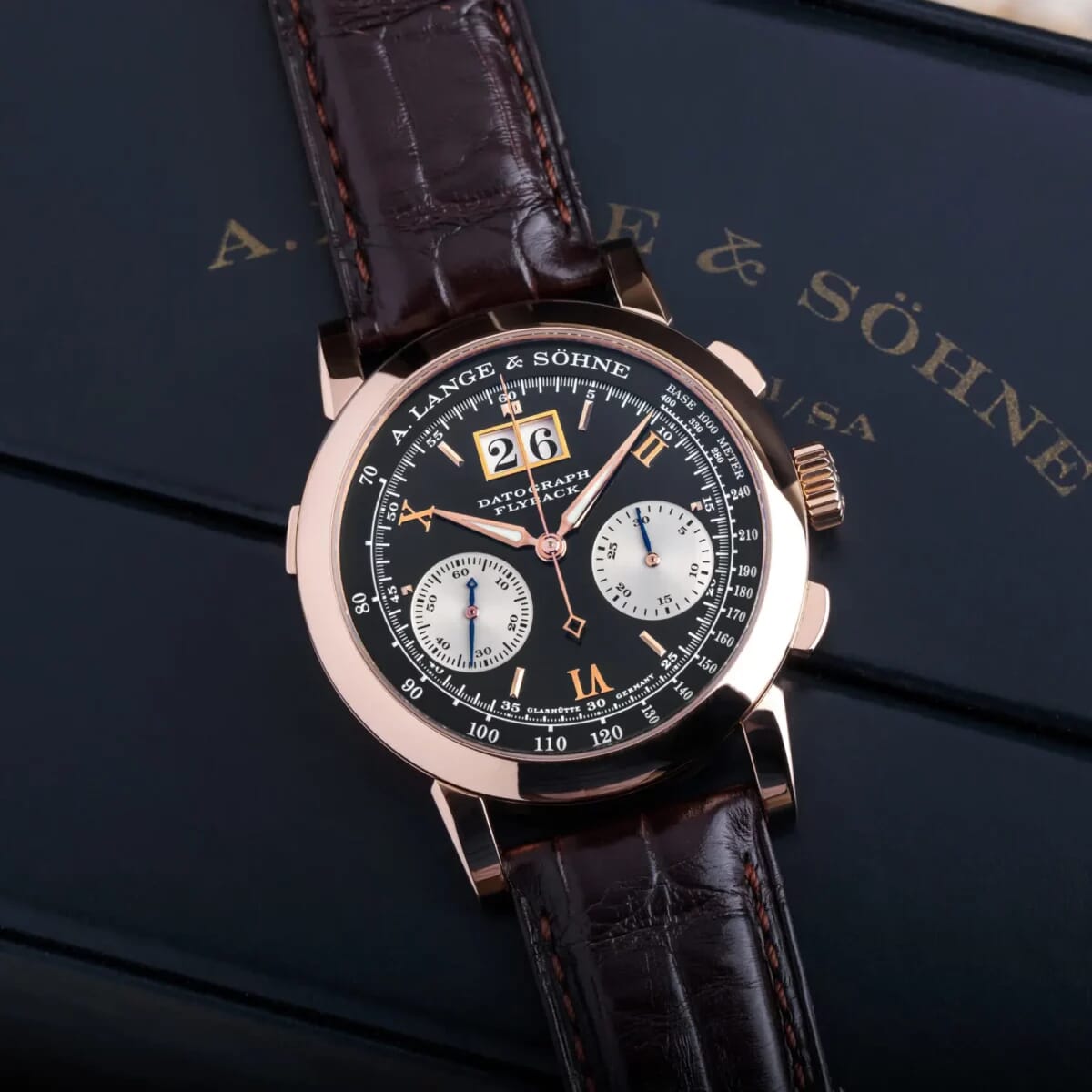 A. Lange & Söhne
A. Lange & Söhne is renowned for its exceptional watchmaking heritage. Founded in 1845, the brand is esteemed for its intricate German watch movements and exquisite finishing. These watches are revered for their uncompromising craftsmanship, precision, and classic yet innovative designs, making them highly coveted among horological enthusiasts.
Up next, the top ten investment watches of all time.
---
---