If you are not already aware, linen is a wonder material. It's a remarkable material and we should all be wearing it more. It's lightweight, it's comfortable, it's breathable, it's an aesthetically-pleasing texture, it can come in robust canvas, it can be hypoallergenic, thermoregulatory, it tends to age well without pilling or fading too much and crucially, in hot environments it doesn't absorb odour. Add to the mix a more gentle impact on the environment and you've got a great material for jackets.
We've pulled together a round-up of the best men's linen jackets to buy now, featuring smart blazers and robust chore jackets, for your spring and summer needs.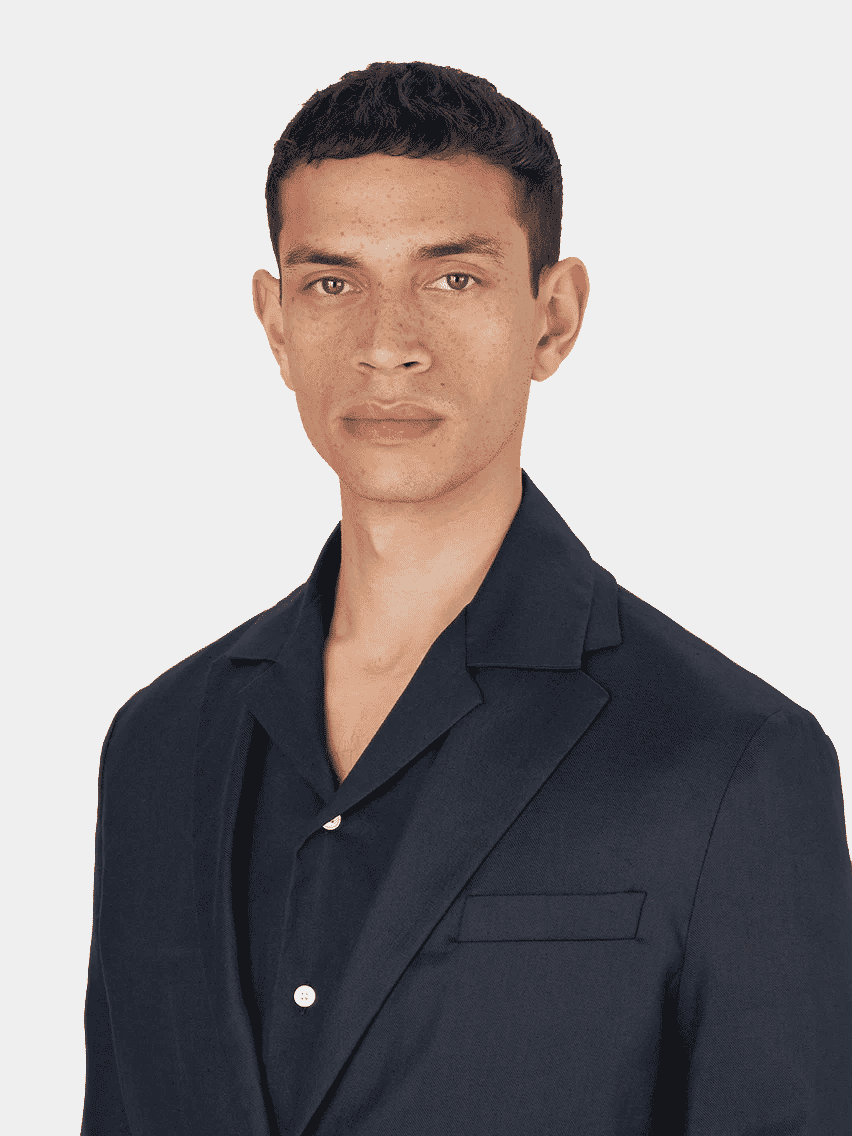 Best linen jackets for men in 2023
L'Estrange The Linen 24 Blazer
For those unacquainted with the L'Estrange modus operandi, theirs is a modular approach to sustainable capsule wardrobe clothing. Everything can be worn interchangeably and there is an emphasis on sustainable materials, ethical production and closing the loop when it comes to fashion. That means clothes built to last that avoid landfill. The Linen 24 Blazer in Navy (there's also an ivory option) is made from a blend of soft cotton and breathable linen with added stretch for improved wearability. Wear it over a shirt or tee and revel in the softness of the fabric.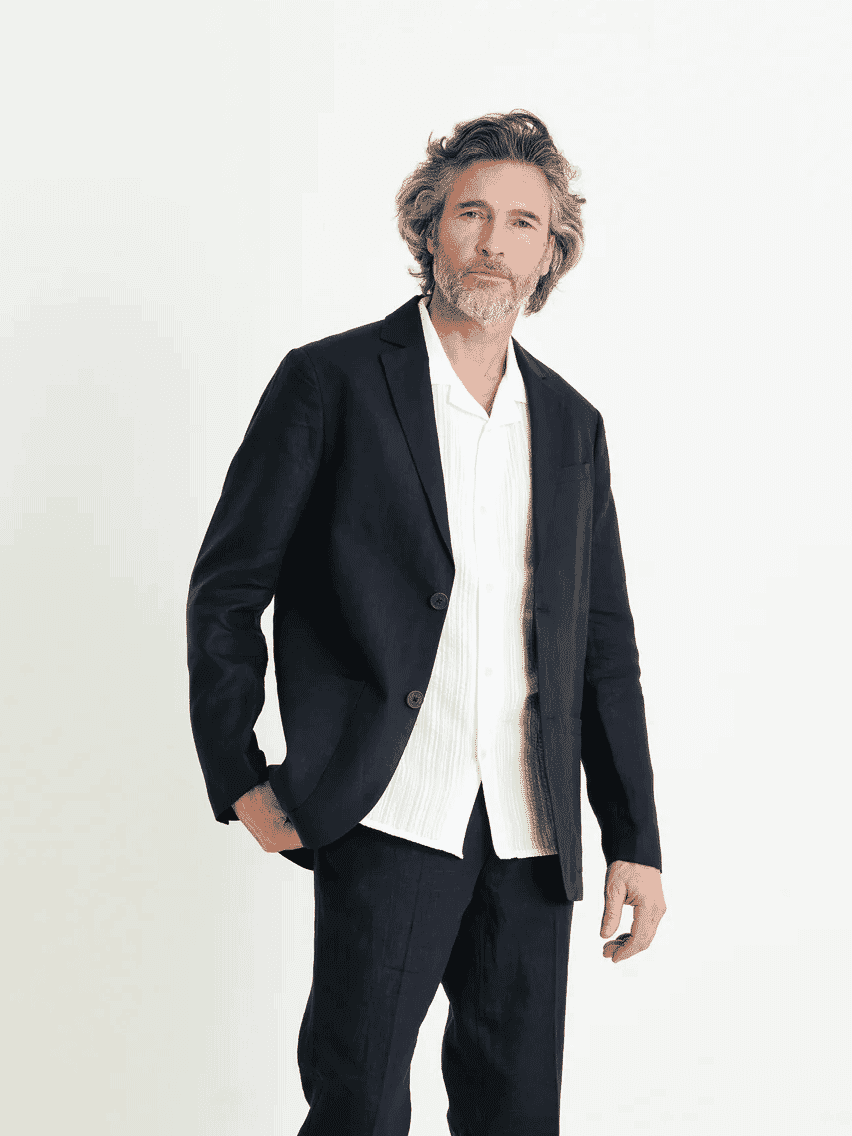 Wax London Fintry Blazer
If you are on the lookout for a relaxed-fit suit jacket on a more reasonable budget, consider Wax London's Fintry blazer. The jacket is half-lined for a stripped-down feel and features a notch lapel, two button fastening and two front pockets. As is the case with many of the Wax collections, it's a jacket that nods to formality but doesn't sacrifice its breezy casual credentials. Wear the Fintry blazer and matching pants with a pair of vans and an untucked linen shirt for a comfortable but no less stylish warm-weather fit.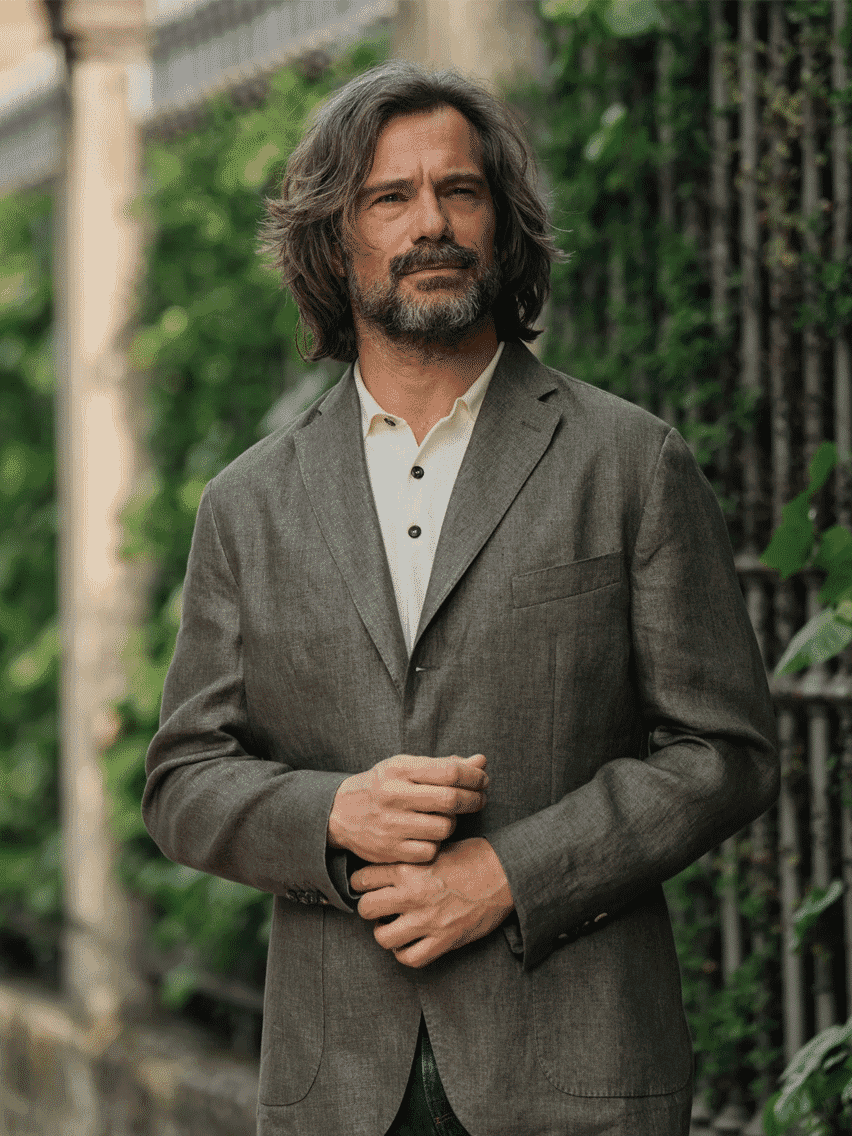 Velasca Bevagna Jacket
Velasca's Bevagna single-breasted deconstructed jacket in dove grey linen is a bold and beautiful option for the sprezzatura-minded gentleman. A true spring summer companion. Made from 100% linen and crafted entirely in Italy, the jacket features a cotton lining and two interior and exterior pockets. Twin it with a lightweight polo and jeans or a prepped-up riviera chic separates look with a linen shirt and contrast trouser.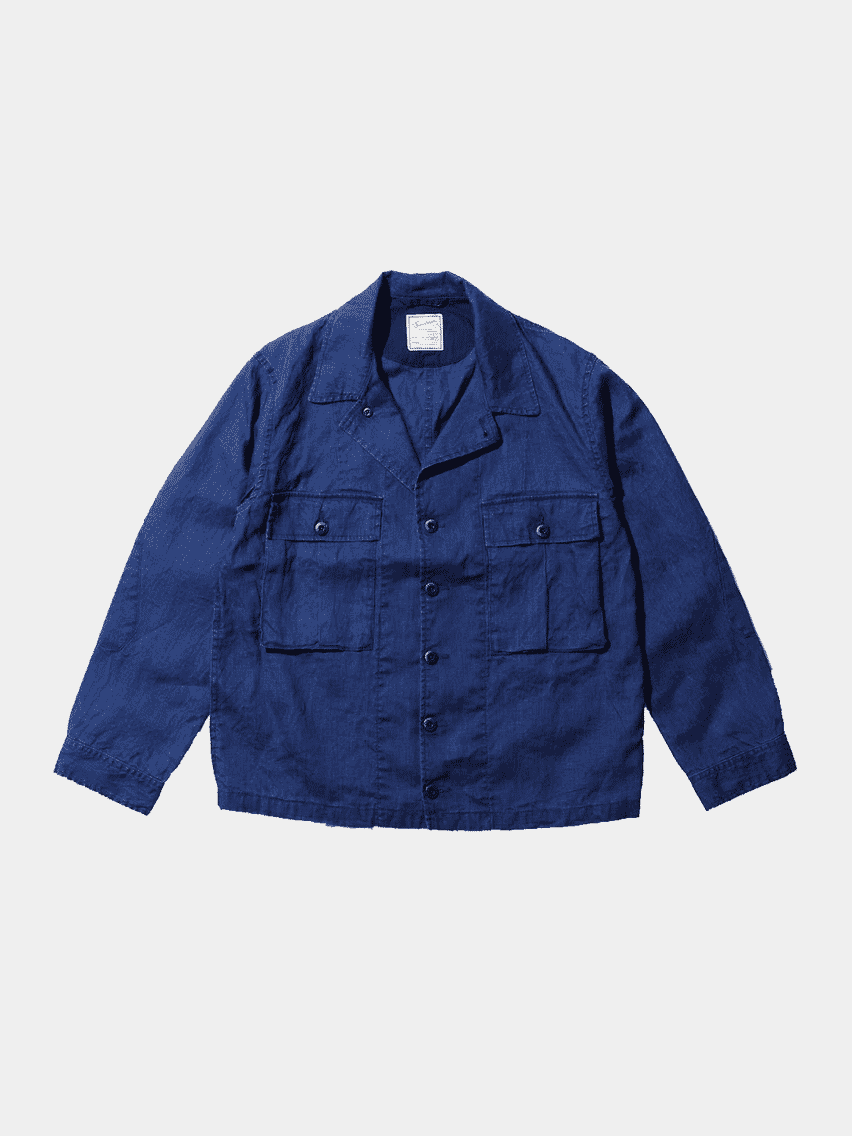 Soundman Delaware Jacket
Straight away when you spot the Soundman Delaware jacket in vibrant indigo you are drawn to that collar and deep chest pockets. Features that separate the garment from the norm. Points of intrigue. This particular jacket, like the rest of the brand's collection, takes inspiration from vintage military styles and instead of classic windproof cotton sateen, this comes in an indigo-dyed linen cloth cut in Japan. A relaxed fit lets the jacket sit comfortably on the body whilst adjustable cuffs and elbow patches add further detail. Wear it atop your best Japanese denim, a white tee and a chunky leather Derby.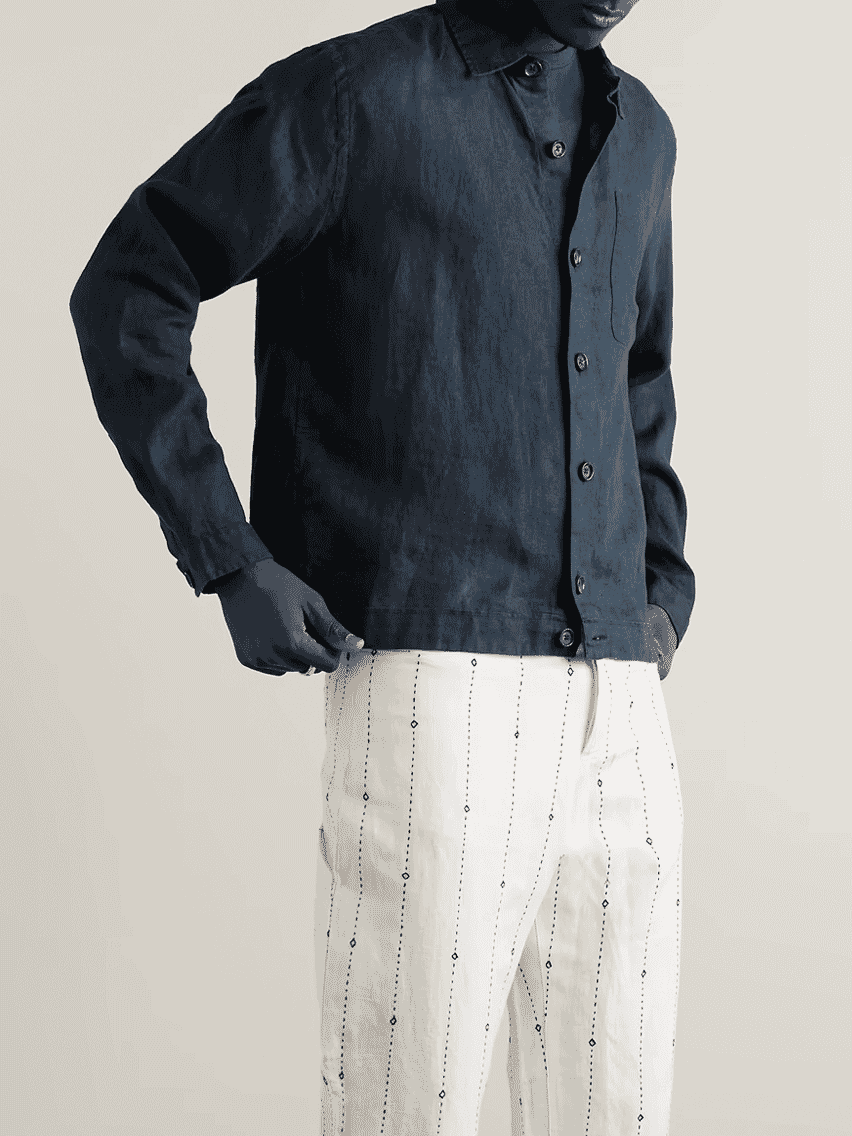 Oliver Spencer Milford Linen Blouson Jacket
Oliver Spencer is a great brand. One of UK's finest. Playful, stylish and fun. It never fails to be wearable either and even if something looks simple from afar, zoom in closer and there will be a material or feature choice that elevates it. The Milford Blouson Jacket ticks all of the summer jacket boxes. Light, comfortable and breathable, it will sit atop a shirt or t-shirt and give you that much-needed coverage without adding unnecessary heat, which when the weather is as humid as it currently is, makes a difference. Throw it on and keep it casual.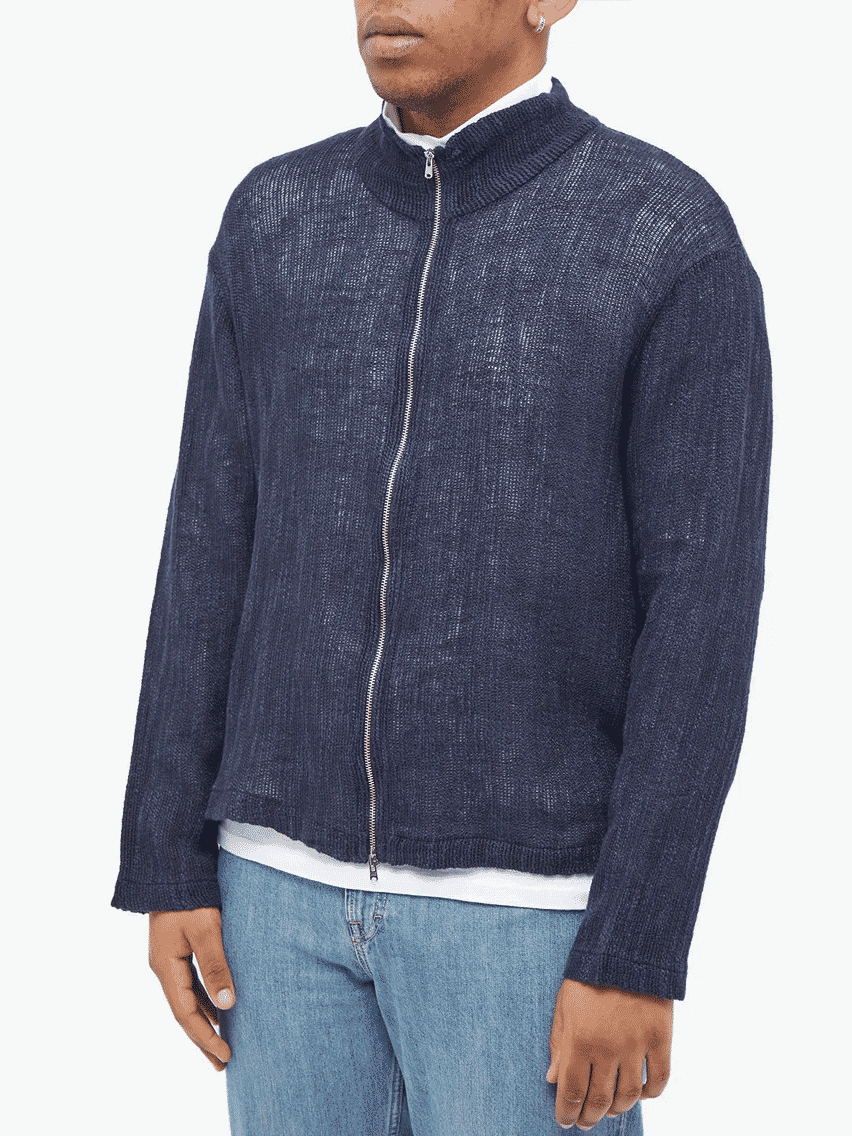 Our Legacy Checked Zip Track Shirt
Didn't think you could get a zip and linen in the same package? Thought linen was a buttons-only sort of party? Think again. Our Legacy have put a zip right through the middle of this lightweight track shirt. We don't need to give you the OL background, you follow Throwing Fits. This is very them. A loose weave means it'll give a teaser to what's underneath. The funnel neck is a nice touch and the linen cotton mix is soft with a little stretch.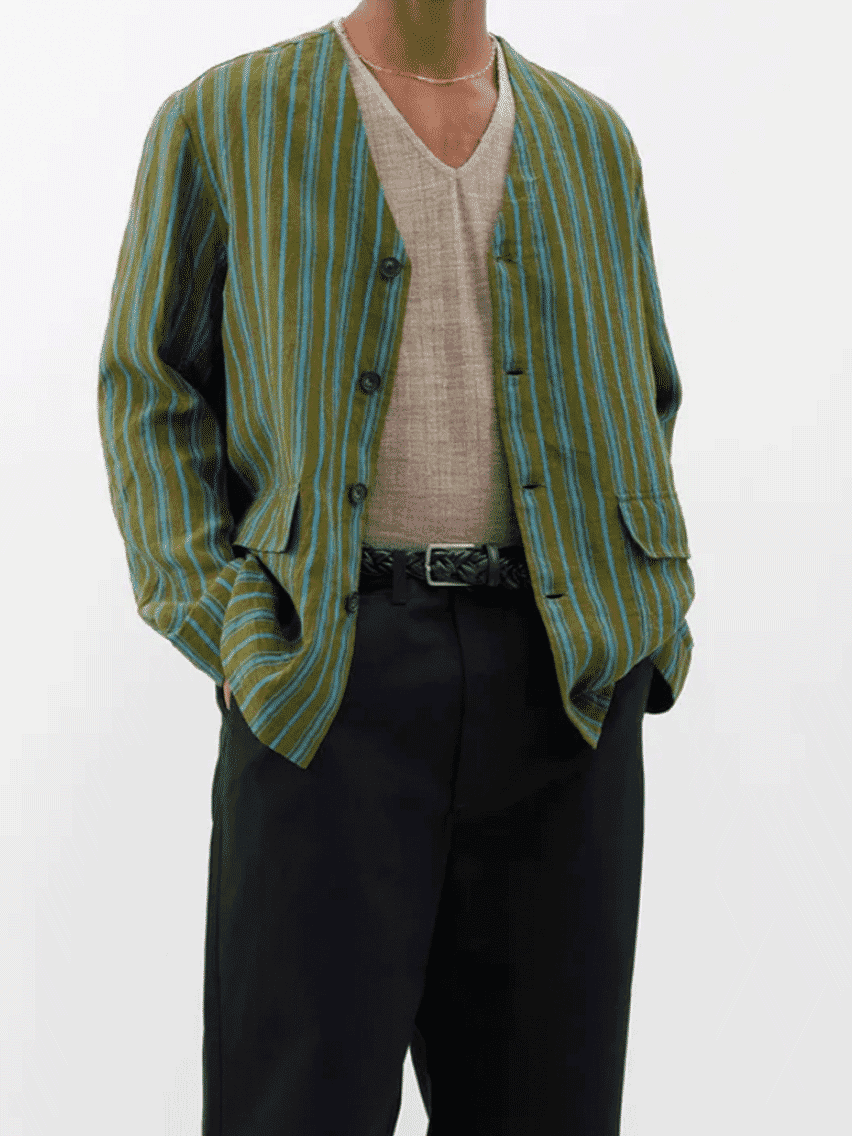 Itoh Collarless Striped Linen Jacket
Wear something different, make a statement, take away the collar and rock some stripes. All possible outcomes when wearing this striped linen jacket from Itoh. Reminiscent of a tunic, this V-neck soft laundered linen jacket has a button-down front with two front pockets and thin blue striping. Made from 100% linen wear it over wide-leg trousers and and a pair of leather fisherman sandals.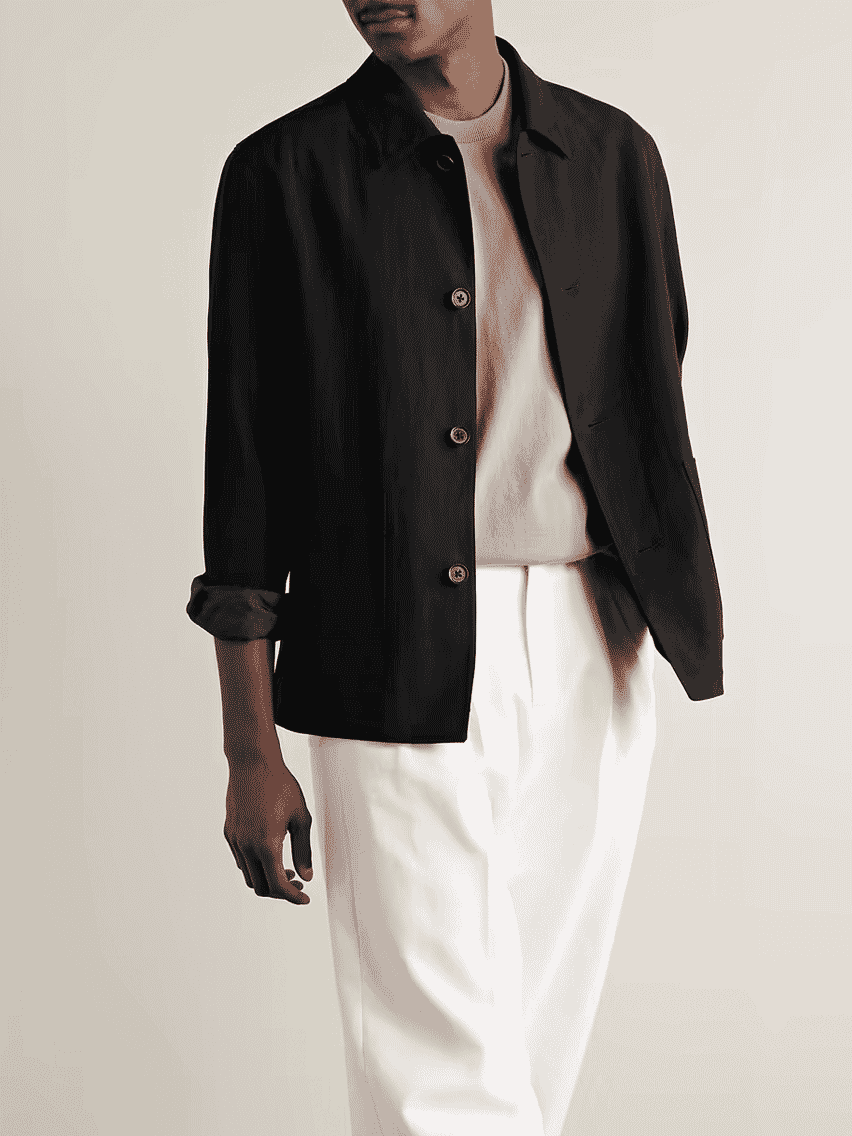 Zegna Linen Chore Jacket
Zegna's linen chore jacket is a thing of beauty. Modelled on traditional workwear (you will need to do a lot of work to afford it), the jacket has a comfortable relaxed fit and oversized side patch pockets. Made in Italy from luxurious black linen, it's breathable, soft and lightweight. One of the more expensive linen jackets on this list, but one that's guaranteed to stand the test of time.
Team your linen jacket with a pair of linen shorts.
---
---