Lisbon is a cool city. For a while it was difficult to move for people going there on holiday, to the point where enquiring about holiday plans became rhetorical. The appeal is obvious. Sun, proximity to the sea, history, great food, an emphasis on culture, friendly people and a buzzing, cool atmosphere. Inevitably, that goes hand in hand being being a great place to shop. Portugal has a rich history when it comes to clothes too, with generations of garment and footwear crafting experience. 
Many of the world's best brands use Portuguese factories owing to their ethical and sustainability standards, with the results freely available in shops, many of which are family-owned and sprinkled across the city. Whether you're looking for small boutiques off the tourist trail or outposts on grand retail thoroughfares, we've got you sorted, with our guide to shopping in Lisbon. Scroll on for our pick of the best menswear stores in Lisbon.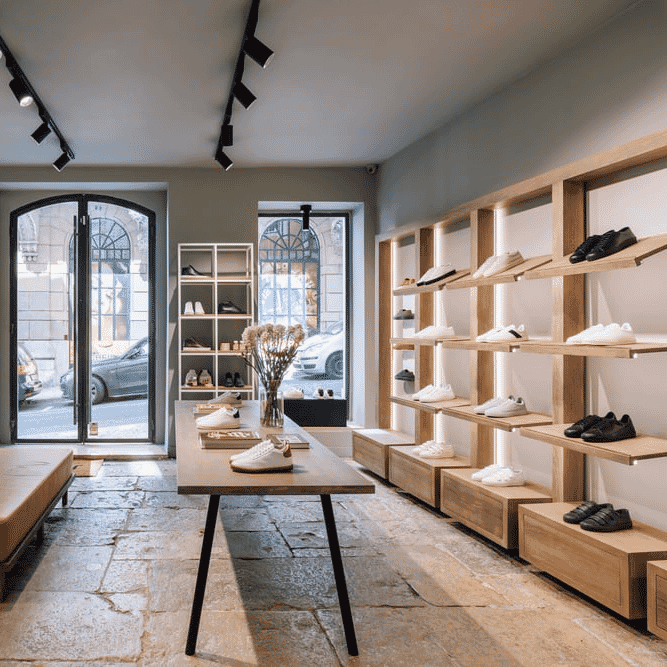 Best menswear stores in Lisbon
JAK
Minimalist sneaker brand JAK is definitely worth a visit if you're in the area. A Portuguese alternative to Common Projects, the brand creates simple, genderless footwear that's crafted in Portugal using family-owned factories that have generations of experience. The brand's minimalist tunnel-like showroom is situated in the city's Chiado shopping and theatre district and is a great spot to pick up some new sneakers. The Royal White is a solid weekend casual option while darker leather versions work well with separates and less formal suiting.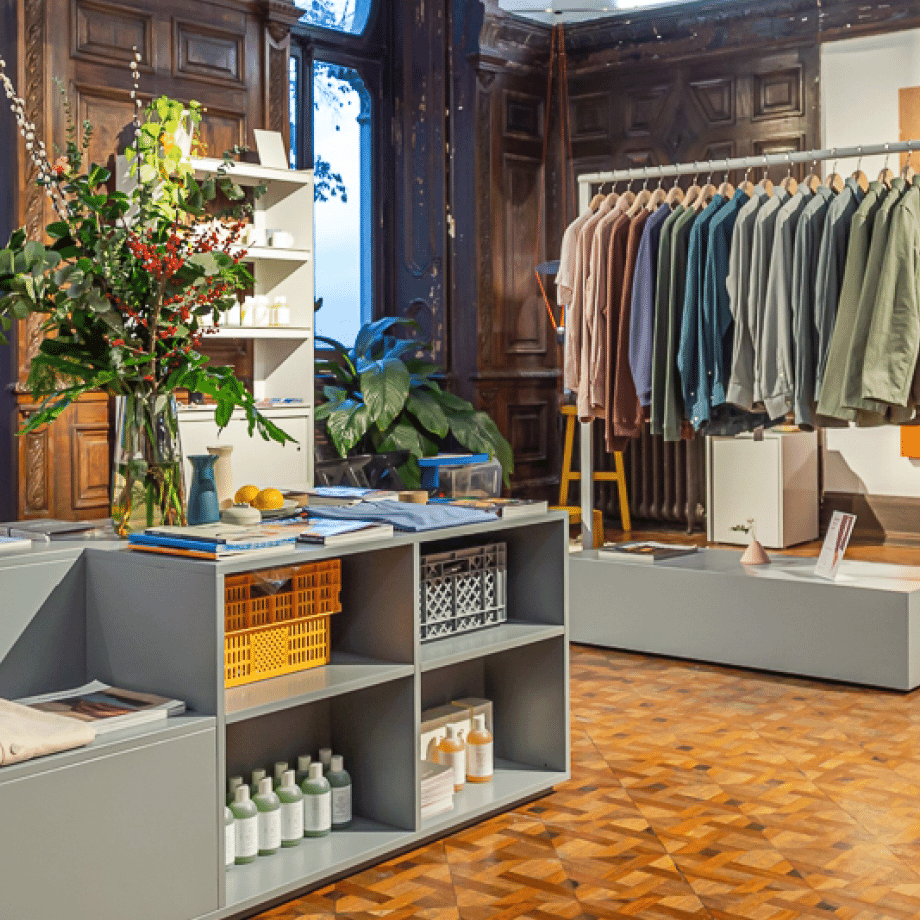 ISTO.
Pair a visit to Lisbon's botanical gardens with a little jaunt around the corner to ISTO. Situated in the majestic EmbaiXada shopping gallery (yes, gallery, not mall or centre) in trendy Principe Real, it's a one-stop shop for luxury essentials and a handy place to know if you're on the hunt for extra holiday essentials, be that tees, shirts or a pair of shorts. Rather than resorting to H&M, get something that will survive the wash and prosper back home too. Stock up on linen and make the most of it being crease-free off the peg. One of our favourite menswear stores in Lisbon, for good reason.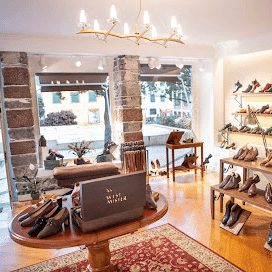 Sapataria do Carmo
The best holiday shopping is buying things that look great, channel the character of a place and can't be easily sourced at home. Sapataria do Carmo is one such place to do this type of shopping. Opened in 1904 in the same city square that it took its name from, the store sells high-end Portuguese footwear handmade by master shoemakers. It's the sort of store to wander into, peruse and pick up a pair of brown Earl leather sandals. A pair that will last you for years to come, fond memories of the trip you bought them on.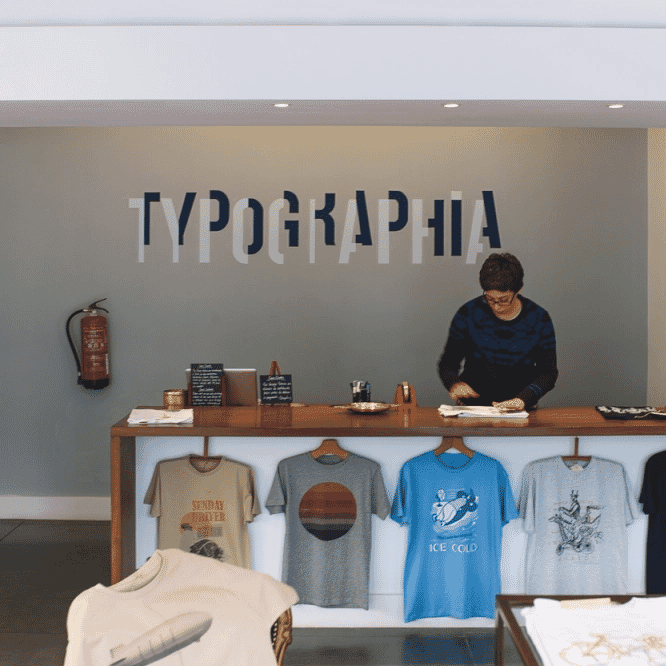 Typographia
Typographia began in 2010 in Lisbon as a way to bring together a bunch of creative people and design and produce printed t-shirts. A shop soon followed in 2013 and the t-shirt makers have since expanded to Porto, Madrid and Barcelona. Everything is made, designed and printed in Portugal with an outward view to collaboration across the world. T-shirts are also stocked in some of the world's most renowned galleries and museum gift shops. Situated on one of the city's main retail strolls, drop in for something to upgrade your graphic t-shirt game.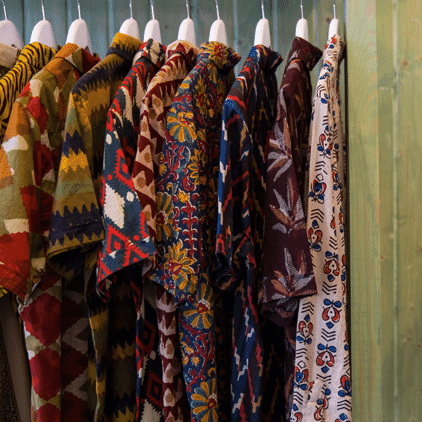 Otherwise
Prints can be a minefield. One minute you're feeling all brave and cool, the next it's all embarrassment and regret. It's a fine line. One brand that has a knack for getting it right is Lisbon's Otherwise. Founded in 2017, the brand is passionate about textile art and creates unique styles using ethical and sustainable practise. The results take in a selection of garments from shirts and tees to trousers and jackets. If you're looking for something colourful, look no further with prints big and small. Try something on in person at one of the brand's three Lisbon stores.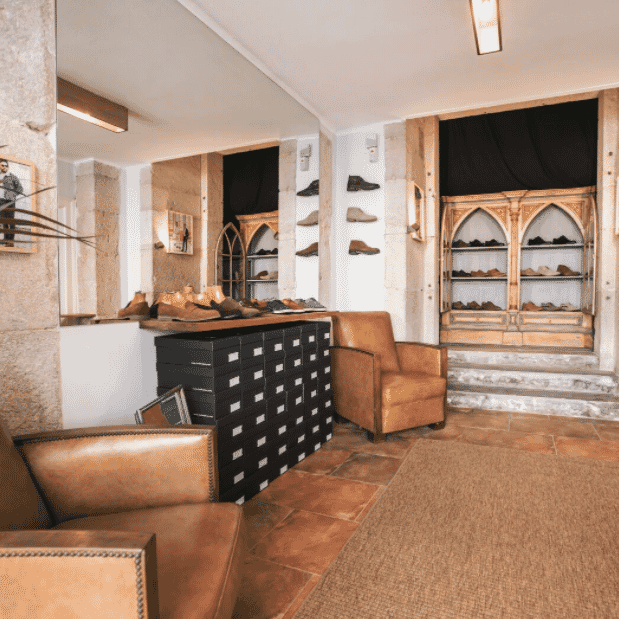 Citadin Shoes
Citadin is worth dropping into if you find yourself cutting around the streets surrounding the Terreiro do Paço. The dashing showroom is among picturesque tram-lined backstreets and showcases the family-owned business's high-quality footwear, from smart styles and boots to casual leather sneakers and loafers. We especially like commando sole Vancouver boots with the all-important rubber sole.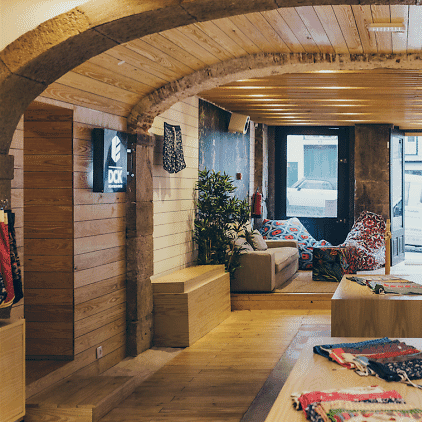 DCK Boardshorts
A trip to Bali inspired the founders of DCK Boardshorts to set up the now Lisbon-based swimwear company, a reaction to the lack of options back home. The products available were either super expensive from luxury brands or poor quality lower end options. DCK is thus best thought of as somewhere in the middle. As with any brand that spends time in the sea, they understand the importance of sustainable production with ocean plastic recycling at the forefront of the range. Whether you're looking for long surfer-style boardies or their short-leg Venice shorts, drop into their city centre store.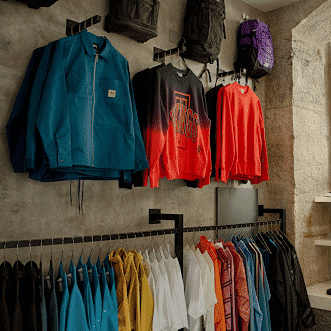 Son of a Gun
First and foremost not a gun company, Son of a Gun is a Lisbon brand built upon a family culture of collaboration and a dedicated love and passion for street culture. With stores in Lisbon and Porto, as well as designing their own label, the stores stock a variety of the best streetwear and fashion brands including Butter Goods, Grammici and Polar Skate to name a few.
Check out our pick of the best menswear stores in London.
---
---