Nothing speaks quiet luxury like quiet luxury bags. Luggage is essential but it's also one of the best representations of craftsmanship, functionality and style. Carefully curated luggage is not just a necessity for travel - with quality luggage taking a lot of the stress out of being on the move - it's a chance to express yourself. While some might opt for brazen, logo-plastered luggage for commutes and long-haul trips, others opt for quietly luxurious pieces with a quality that speaks for itself. 
Here's our pick of the best quiet luxury bags for men, whether you're looking for a day to day tote or a city break weekender. 
Why should you invest in quiet luxury bags?
You've probably seen references to 'quiet luxury' and 'stealth wealth' a lot lately. At a time when Instagram and social media is awash with grotesque shows of wealth, verging on what some might refer to as 'tacky', quiet luxury is all about quietly confident luxury. Knowing something is so good that you don't need to shout about it, letting the quality speak for itself.
Investing in quiet luxury means understanding premium materials, better construction and enhanced design, not just being wooed by logo and label clout. This is especially notable in luggage, where materials and design can make or break a trip. Quiet luxury bags carry with them a particular elegance and understated style that elevates any look. There's also a timeless quality. Some luggage items on this list will age beautifully, cementing their appeal as long-term investments.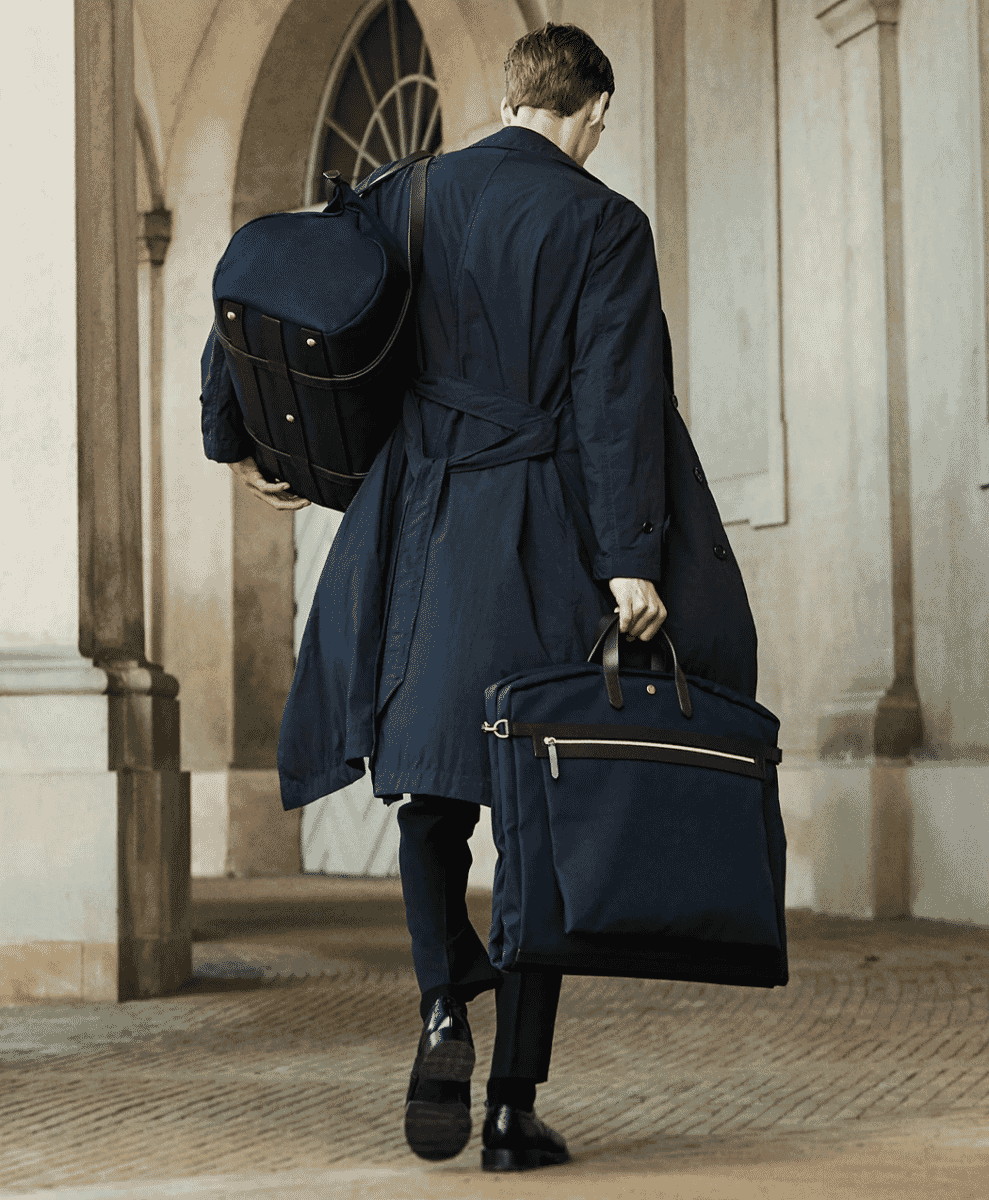 How should you style quiet luxury bags?
What's great about quiet luxury bags is their versatility, making styling effortless and easy. Typical leather bags will work well with the earthy shades present in a stylish men's capsule wardrobe. Weekenders immediately become an understated accessory in their own right, as do dark leather backpacks and leather trimmed totes. We'd always recommend matching the colour of luggage, especially luggage that's worn, with colours present in an outfit. 
Bags can also be a chance to invite a pop of colour into a look. Especially true of items like briefcases and smaller, 'man bag' styles which can bring welcome contrast and points of interest to an overall look.
Best quiet luxury bags for men in 2023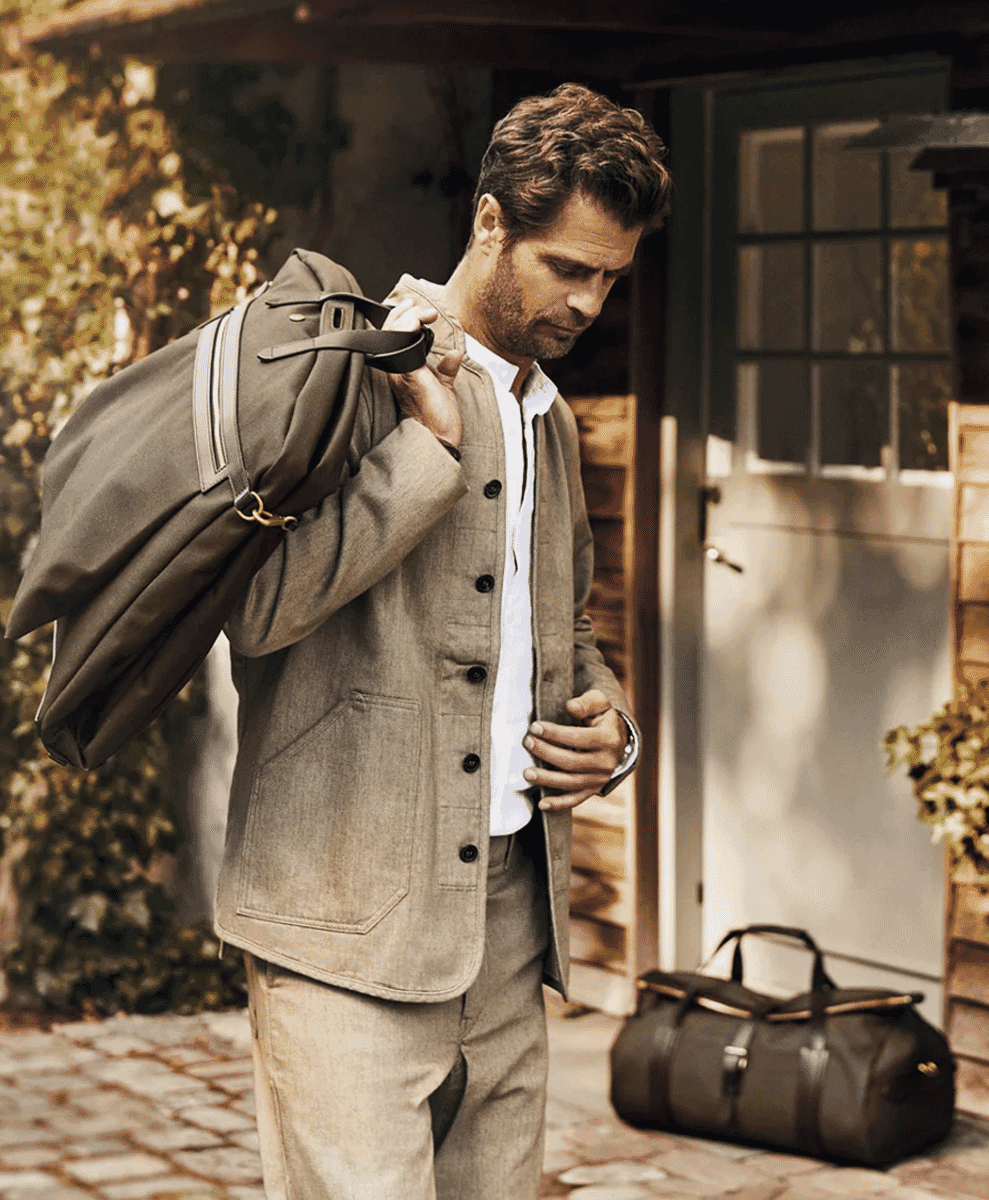 MISMO
You can imagine the potential uses of the MISMO Seaside bag by just glancing at it. A bag that suggests weekend getaways to coastal escapes but also effortless city breaks. The sort of bag that looks the part by your desk on a Friday afternoon in the office, ready for the evening's Eurostar journey. A classic appearance on the outside compliments optimal functionality inside, with an easy carry rope handle fastening and comfortable leather strap for extended carrying periods. Plenty of pockets inside allow for easy organisation and tight packing. The black leather trim is also complimentary of most outfits, with other colourways equally smart.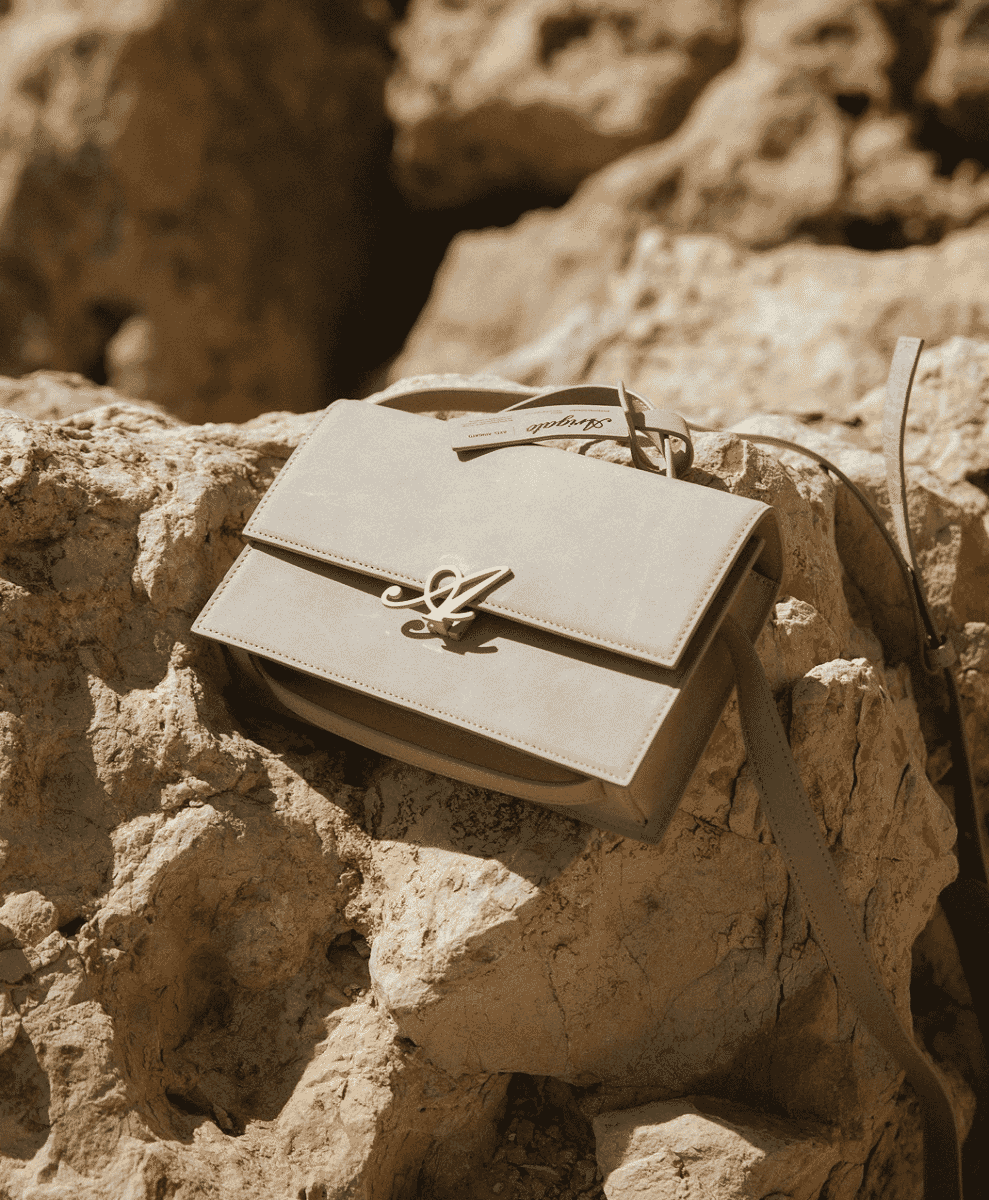 Axel Arigato
We're very fond of this Axel Arigato signature bag in black. A smarter take on more casual cross-body 'man bags'. A minimalist logo adds to a quiet luxury feel and the detachable shoulder strap makes it easy to carry. An internal zip pocket is great for the essentials, with the main compartment big enough for a phone and wallet too. Made from 100% leather, drape it over your biggest winter coat and revel in the curated detail.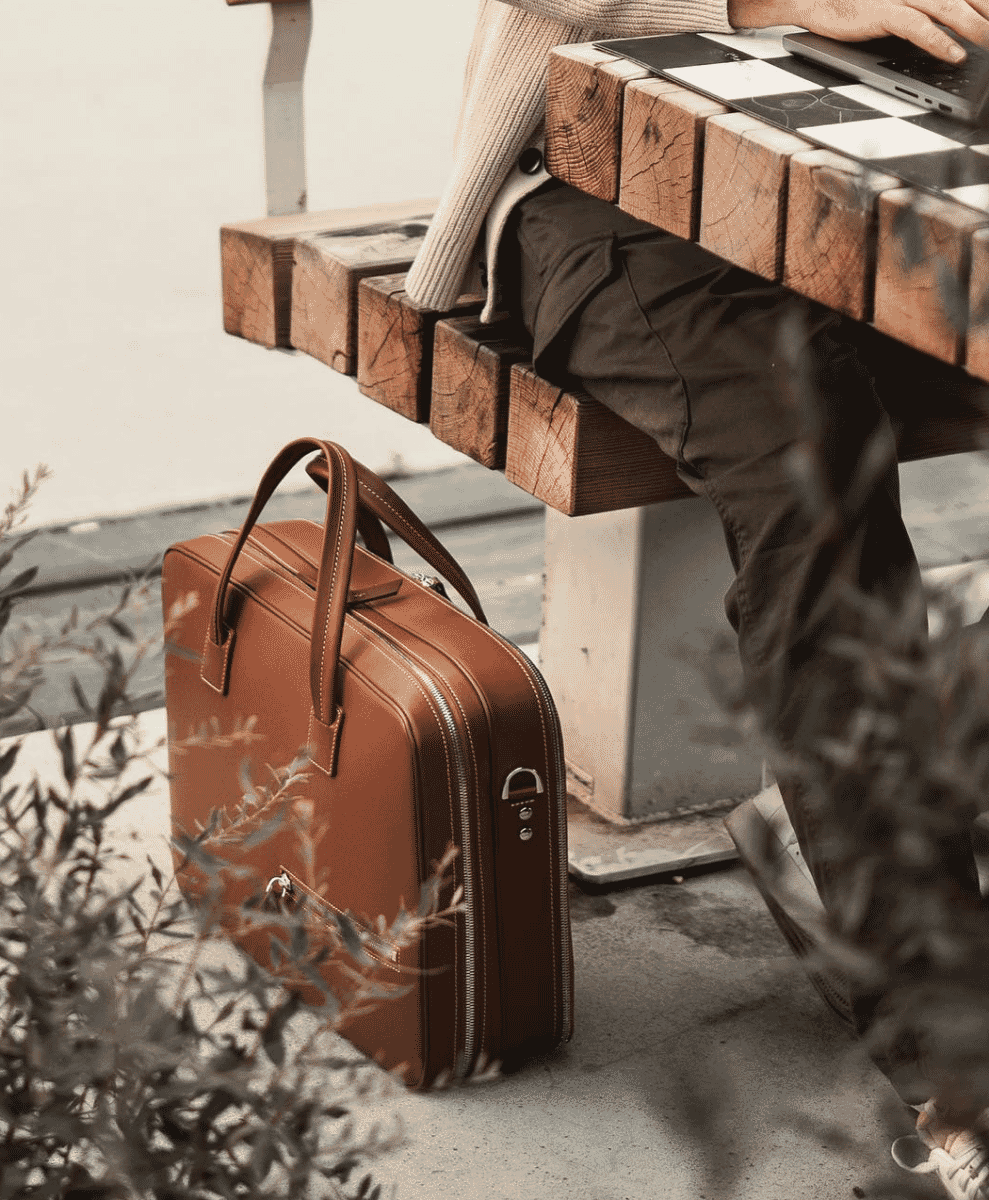 Lundi
One of the central pillars of quiet luxury is the appreciation of objects. An appreciation of something well-crafted and timeless. The overwhelming popularity of a briefcase may have been fazed out by culture and time but it's still a beautiful thing. A symbolic piece of luggage. Here Lundi have crafted one from luxurious smooth, grained leather (Leather Working Group certified) with a felt and easy care polyester lining. Inside there's space to carry a 13" or 16" laptop and assorted pockets for your office essentials.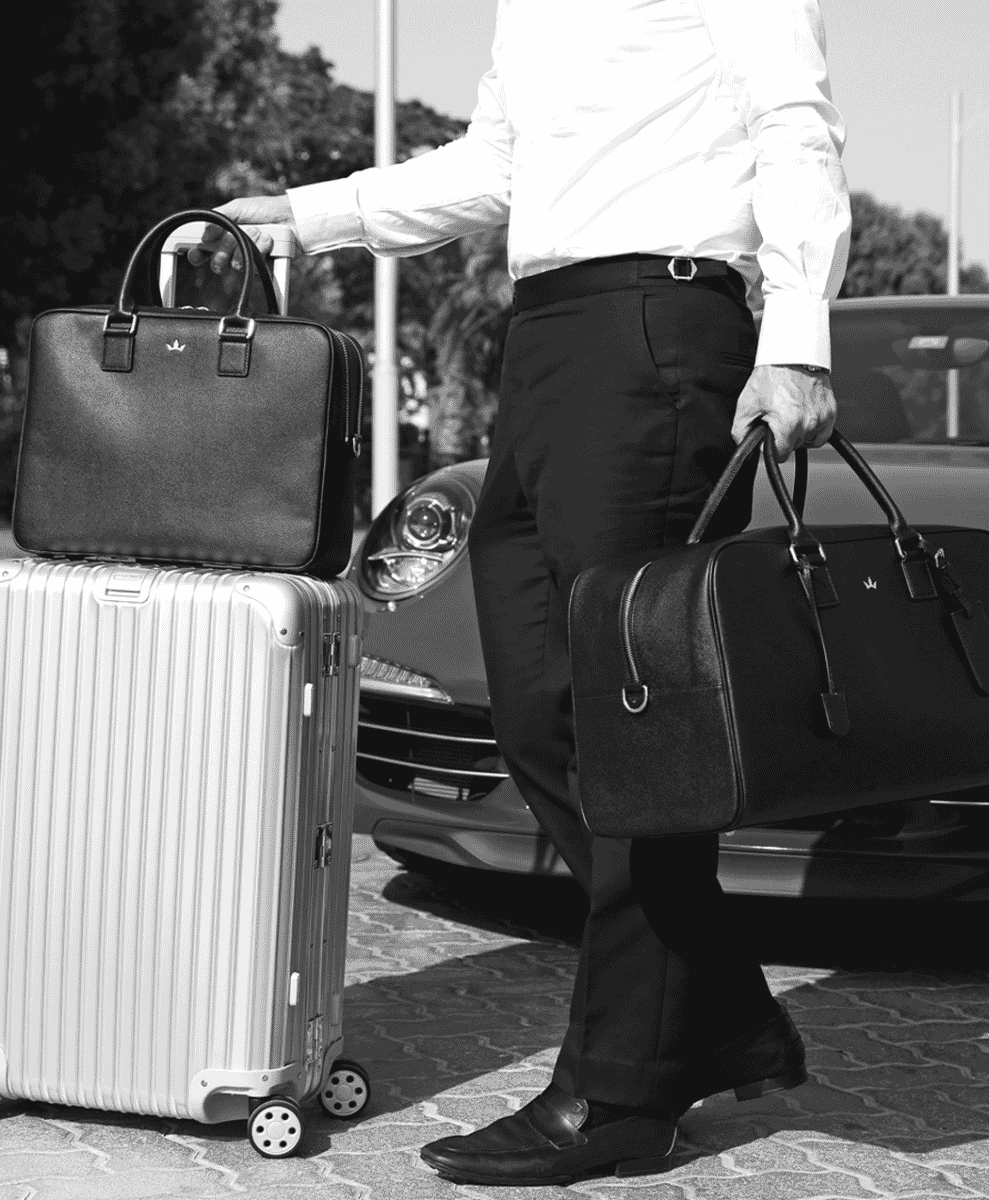 Roderer
Tedious commutes deserve luxury luggage. Comfortable, functional, handsome luggage that ticks luxury boxes and looks the part. The Award backpack from Roderer is just that. Crafted by hand from a soft, grained Italian leather, the brand's signature stainless steel crown logo sits modestly atop the main compartment. An effortless main zip compartment opens up into pragmatic storage, with a padded 13" laptop compartment and internal layout. Straps are adjustable and comfort-minded too, meaning you'll forget you've got it on.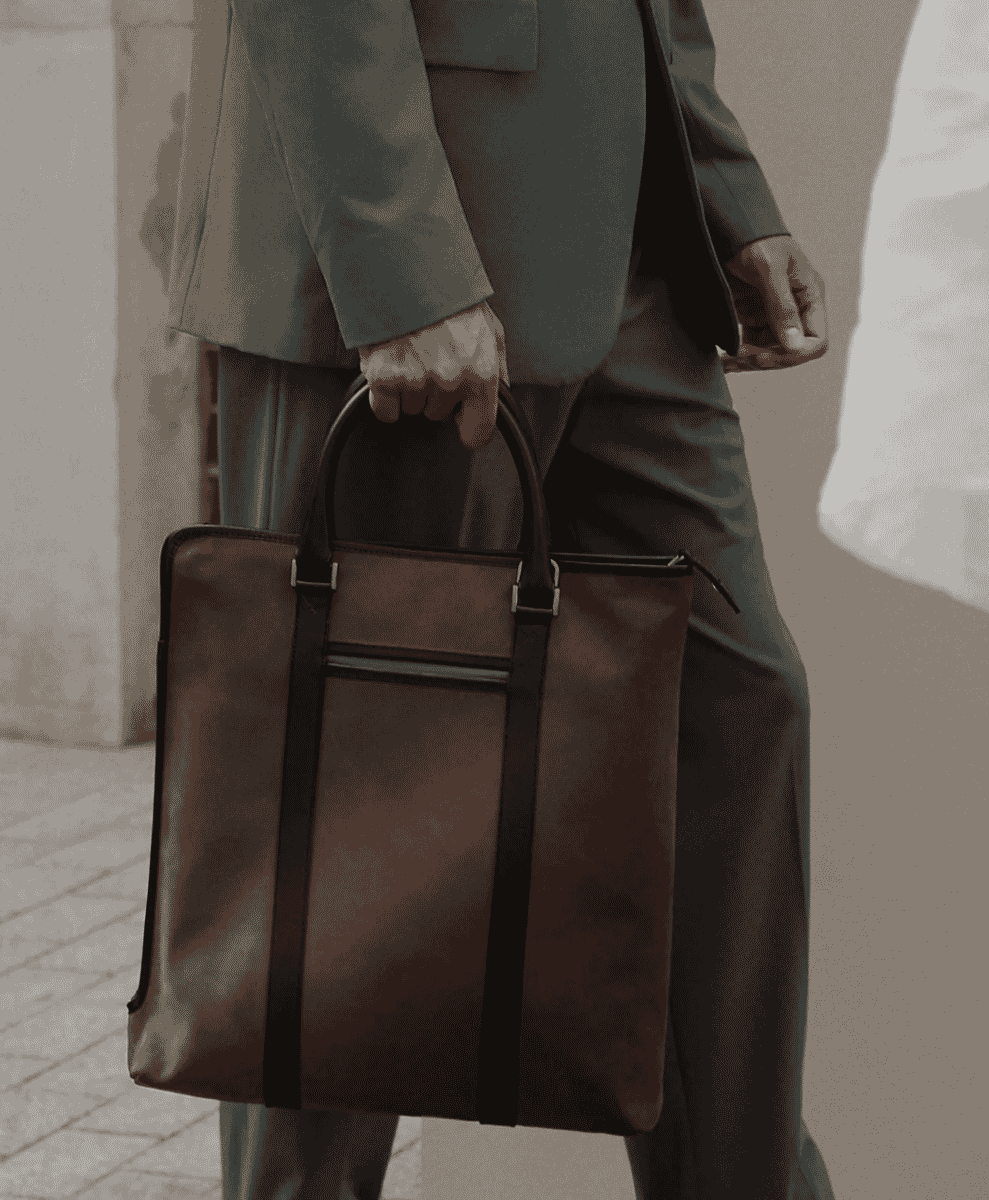 Carl Friedrik
There's tote bags and then there's the Anywhere Tote by Carl Friedrik. Everything about the humble tote has been considered and improved upon. Outside, nubuck leather gives a luxurious finish whilst allowing for weatherproofing, inside, there's a 16" laptop pocket and plenty of space for packing in the day's essentials. Pockets ensure everything has its own place, no rooting around, whilst a unique zipper locking system ensures added security on the move. The lightweight nature of the bag ensures the perfect luxury luggage companion whilst on the move.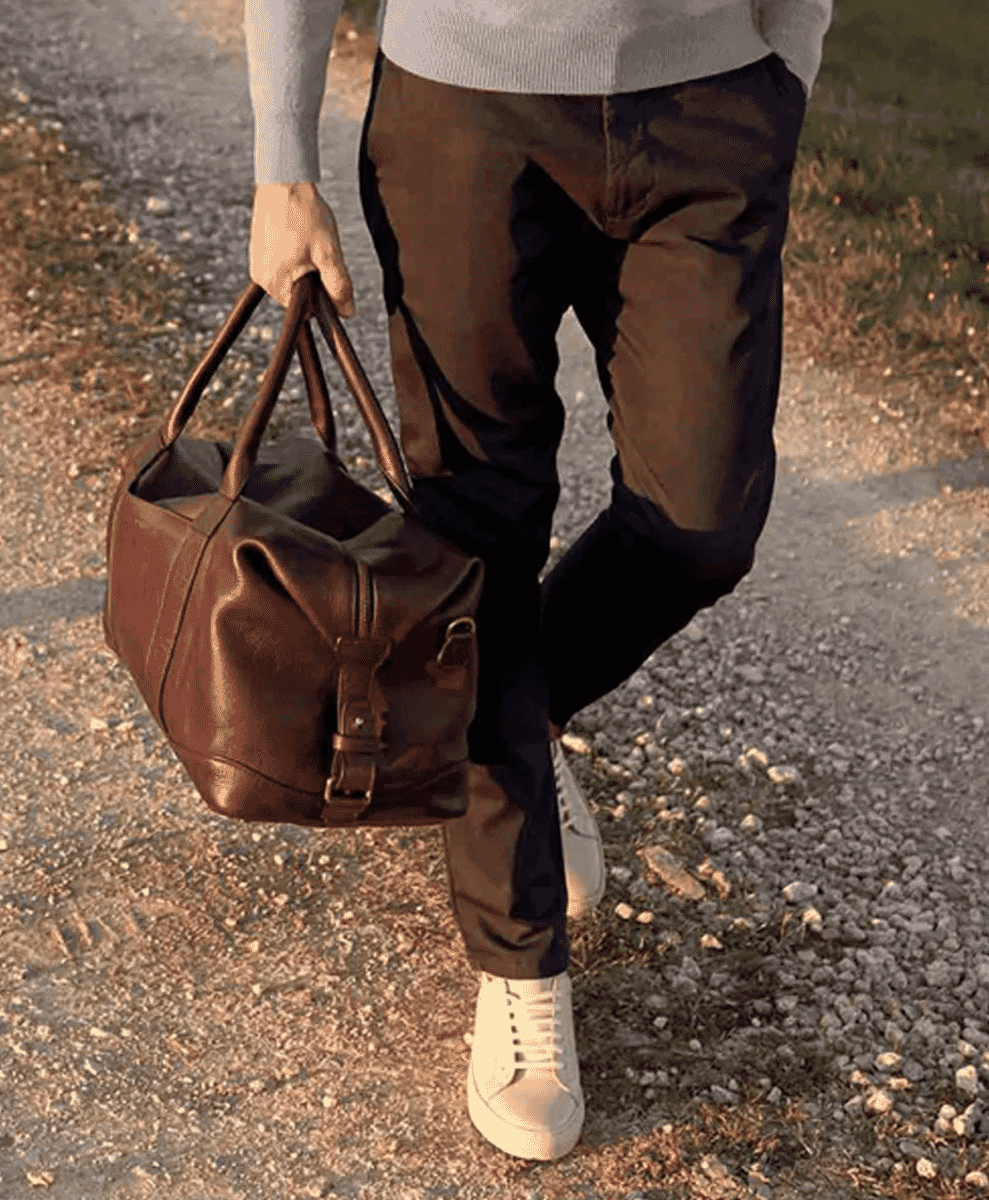 Luca Faloni
If there's a brand that epitomises quiet luxury, it's Luca Faloni. A modest, effortless Italian brand with so much to loudly brag about. The best design and craftmanship, the world's finest materials and clothes and accessories that do both justice. The brand's caramel weekender bag is handmade in Florence using the finest vegetable tanned full grain leather. Needless to say it will age beautifully. A piece to be passed down generations. Made to airline hand luggage sizing, inside there's plenty of thoughtful organisation amid a 100% cotton lining. A piece for travelling in style with.
Shop men's designer bags at OPUMO.
Check out our round-up of the menswear brands nailing the quiet luxury aesthetic.
---
---