In the world of modern travel, the significance of travel accessories for men has never been more pronounced. Ahead, we explore the best travel accessories for men, unveiling a curated selection of items that redefine how we travel.
Travel is no longer just a journey; it's an expression of style and utility. From versatile backpacks for business meetings and exploration to timeless leather duffels exuding sophistication, these accessories blend fashion and functionality seamlessly.
Join us as we showcase these essentials and delve into the stories and craftsmanship behind them. From luxurious leather goods to cutting-edge tech gadgets, we aim to equip you with the knowledge and inspiration to elevate your travel experience.
So, fasten your seatbelts, for a journey through the best travel essentials for men awaits – where impeccable style and practicality are the guiding stars of every adventure.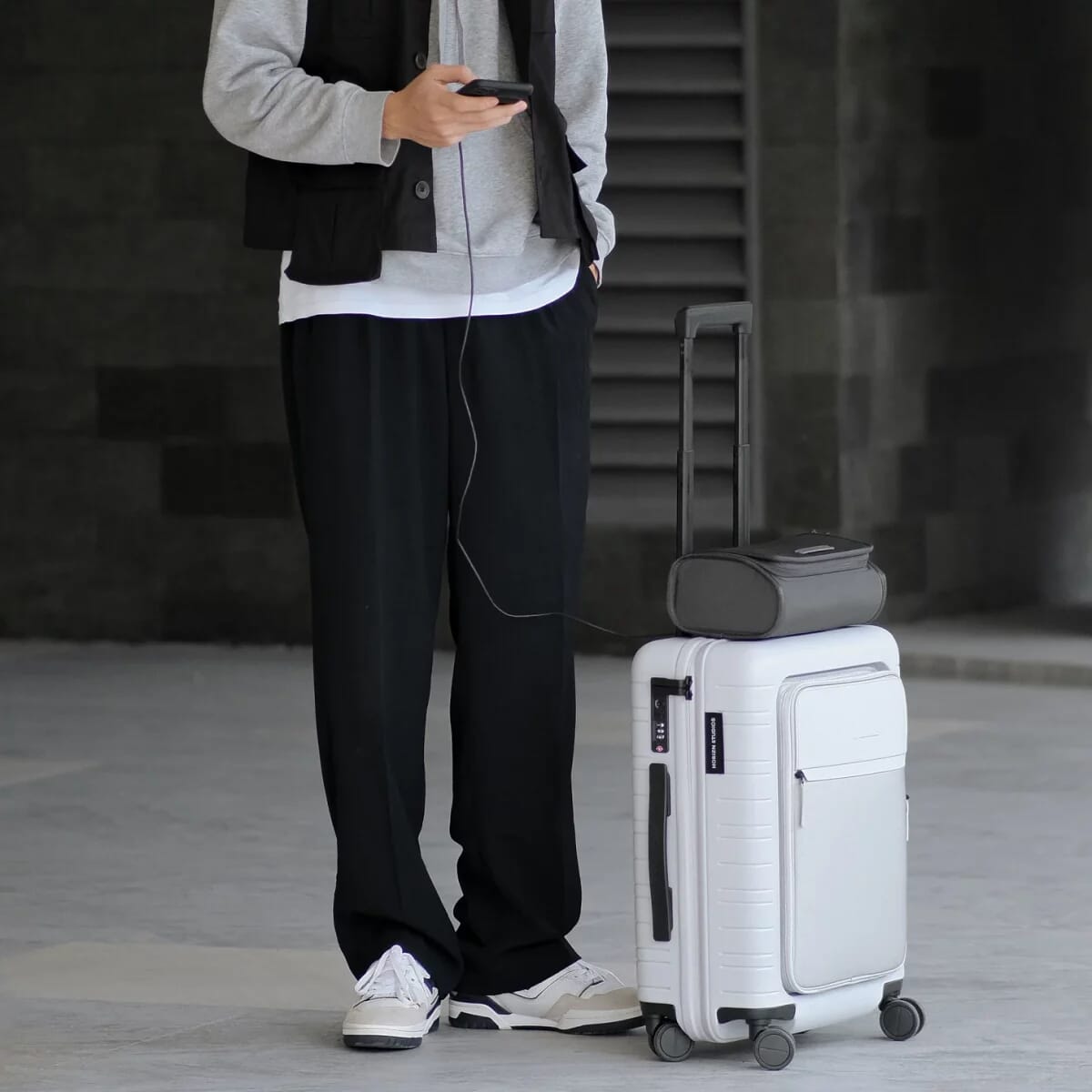 Travel accessories for men to pack with panache
Cabin luggage
For essential travel gear for men, consider the M5 Smart Cabin Luggage by Horizn Studios. Optimized for air travel as hand luggage, it streamlines your airport experience by offering easy access with a front pocket, integrated charger, and eco-friendly design.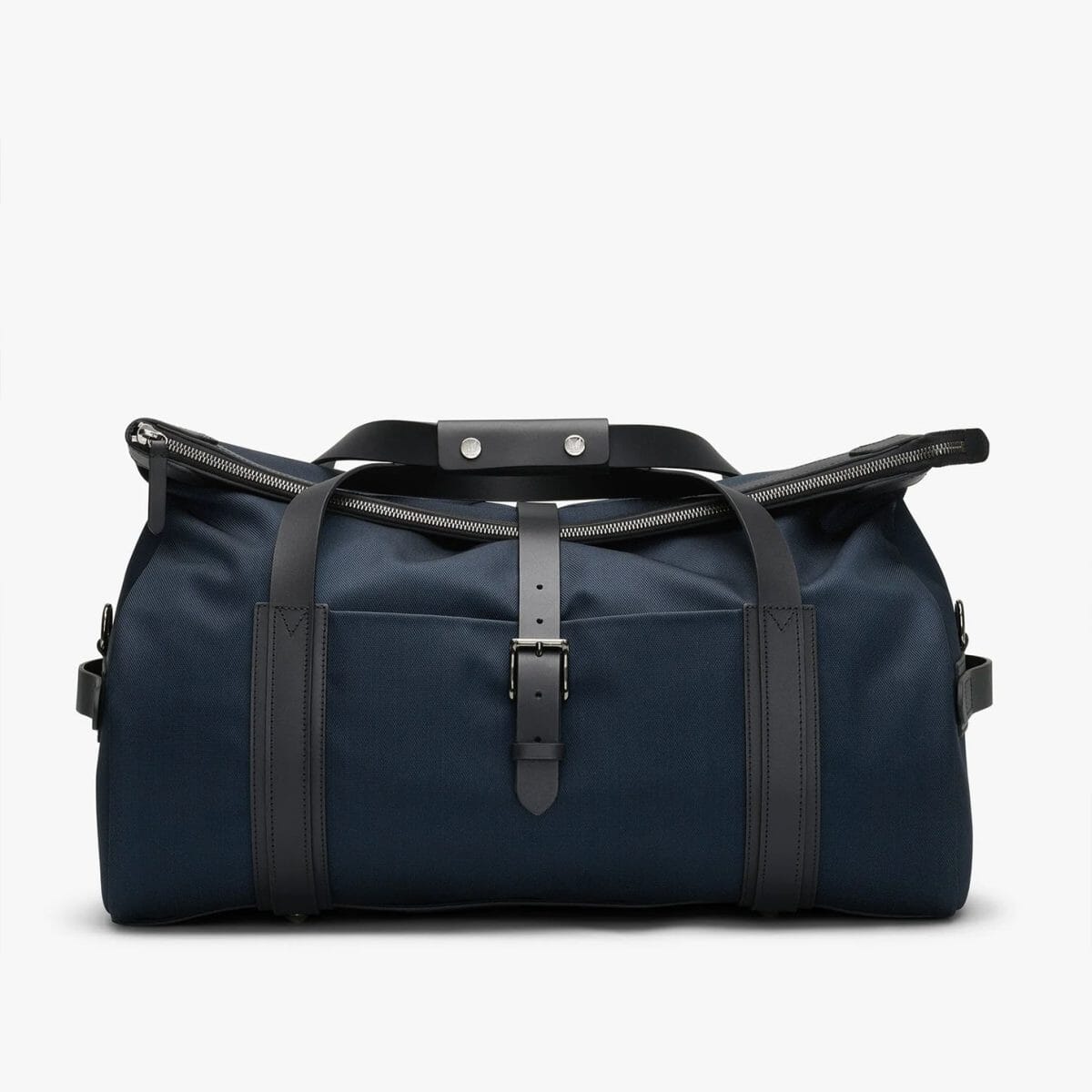 Weekender bag
The MISMO M/S Explorer Weekender Bag is your go-to for adventures. With ample space for extended trips, it's versatile and easy to carry. Use handles, a shoulder strap, or wear it as a backpack. It offers quick access with outside pockets, while inside, gusset pockets and a zip pocket keep you organized. This bag calls for your next journey.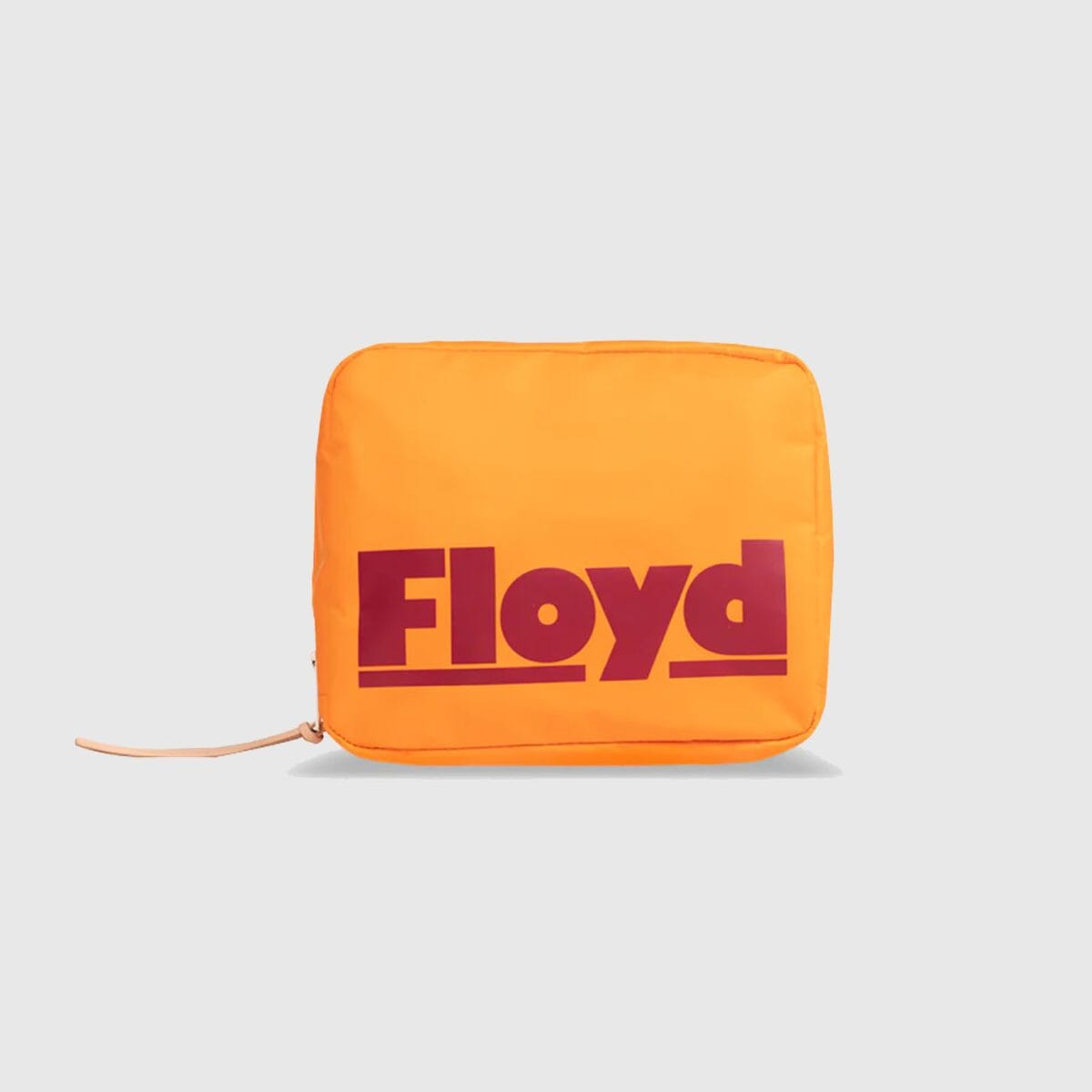 Wash kit
The Floyd Wash Kit is designed to keep men impeccably organized while traveling. Its clever compartments neatly house all your grooming essentials, ensuring easy access. It even includes a Floyd drawstring duster bag for added convenience. Stay stylish and effortlessly organized on the go with this travel essential.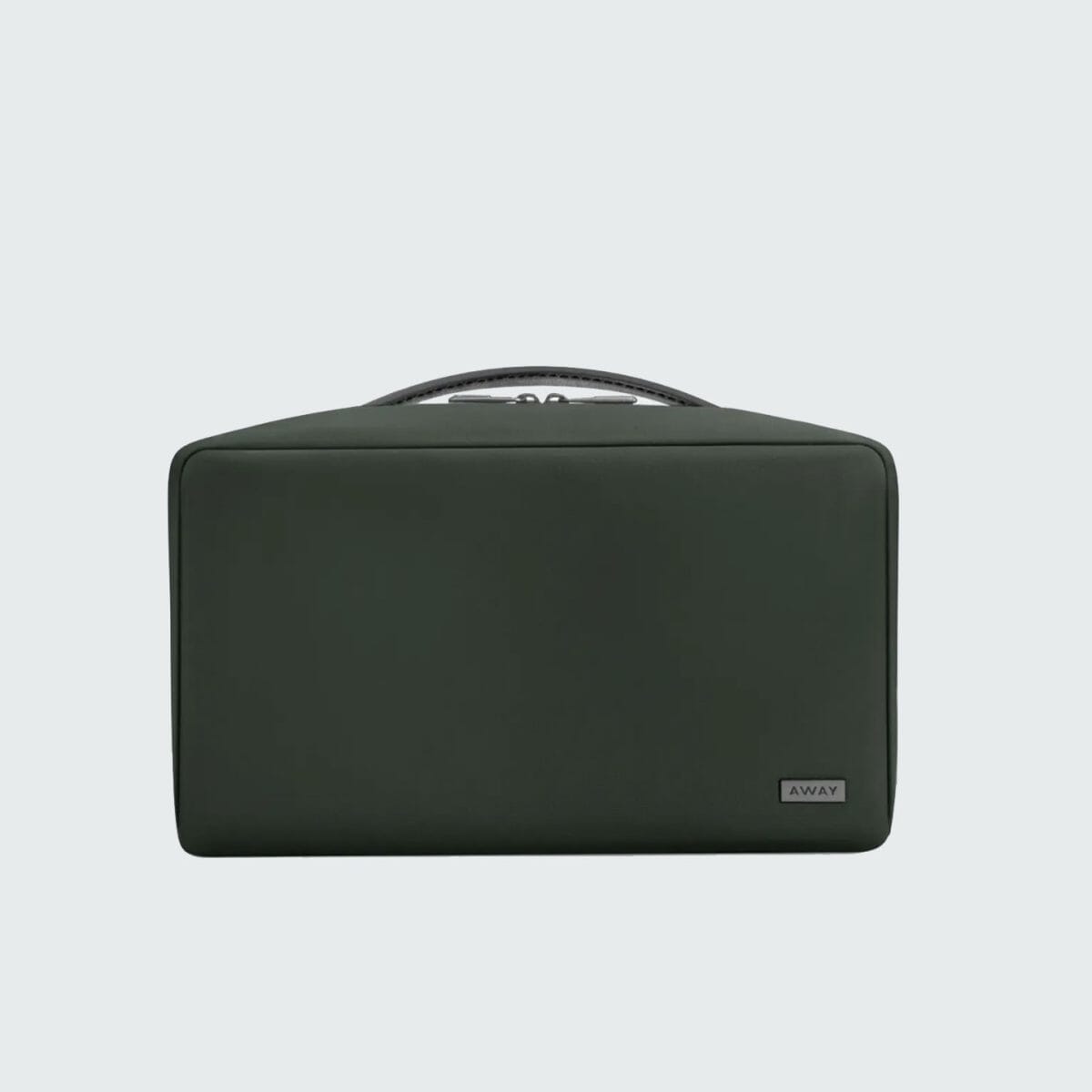 Toiletry bag
The Away Toiletry Bag is designed to fit all travel accessories for men and more. It features an exterior zip pocket for quick access to items like disinfectant wipes and multiple interior compartments to keep your products organized. Travel with ease, knowing your toiletries are readily accessible.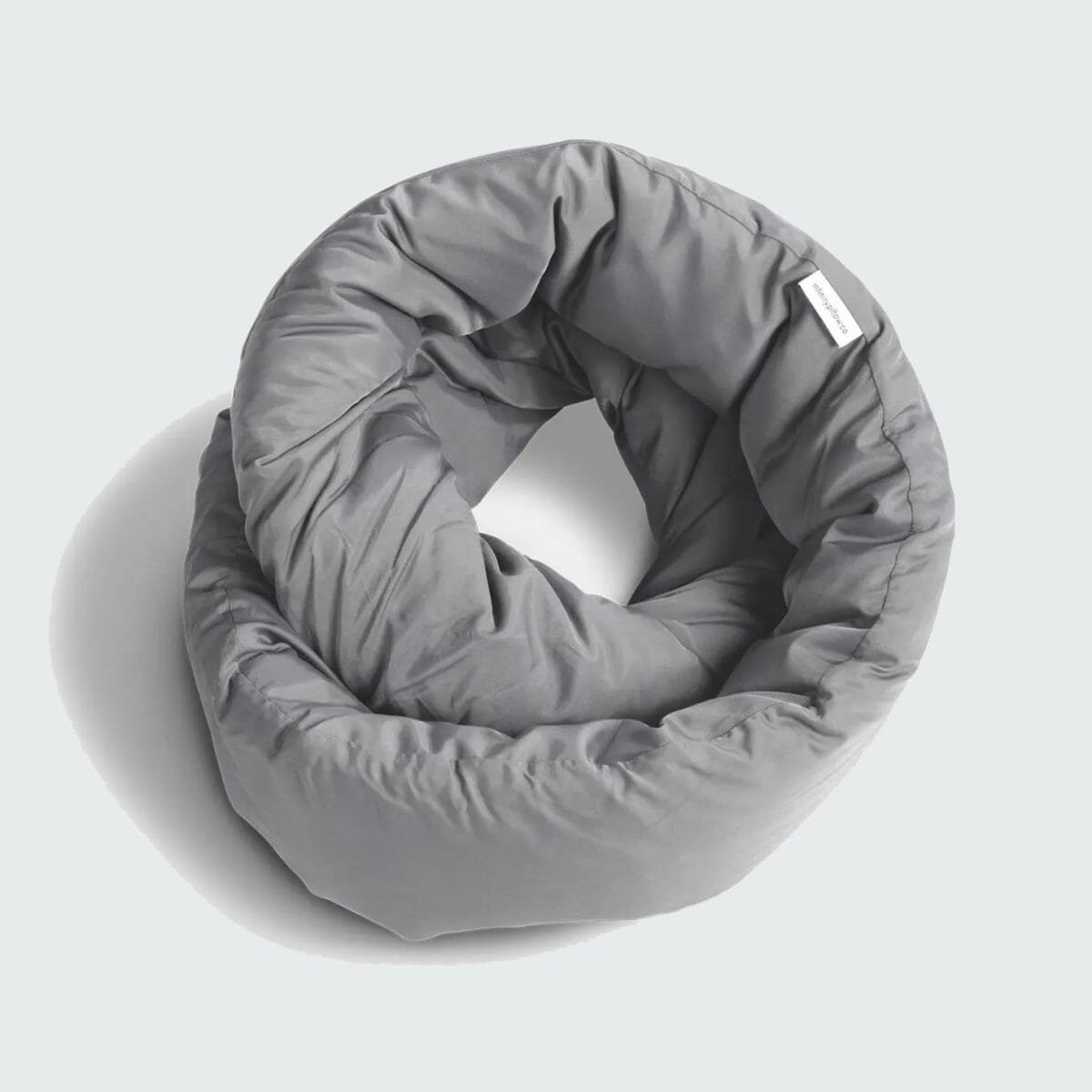 Travel accessories for men to fly with finesse
Travel pillow
The Infinity Pillow is the ultimate travel companion. Its Möbius shape allows for versatile adjustments, making it perfect for the window, aisle, or middle seat. This Amsterdam-designed pillow isn't just for neck support; it serves as a lumbar pillow, window pillow, desk pillow, eye mask, and noise-canceling pillow, all in one.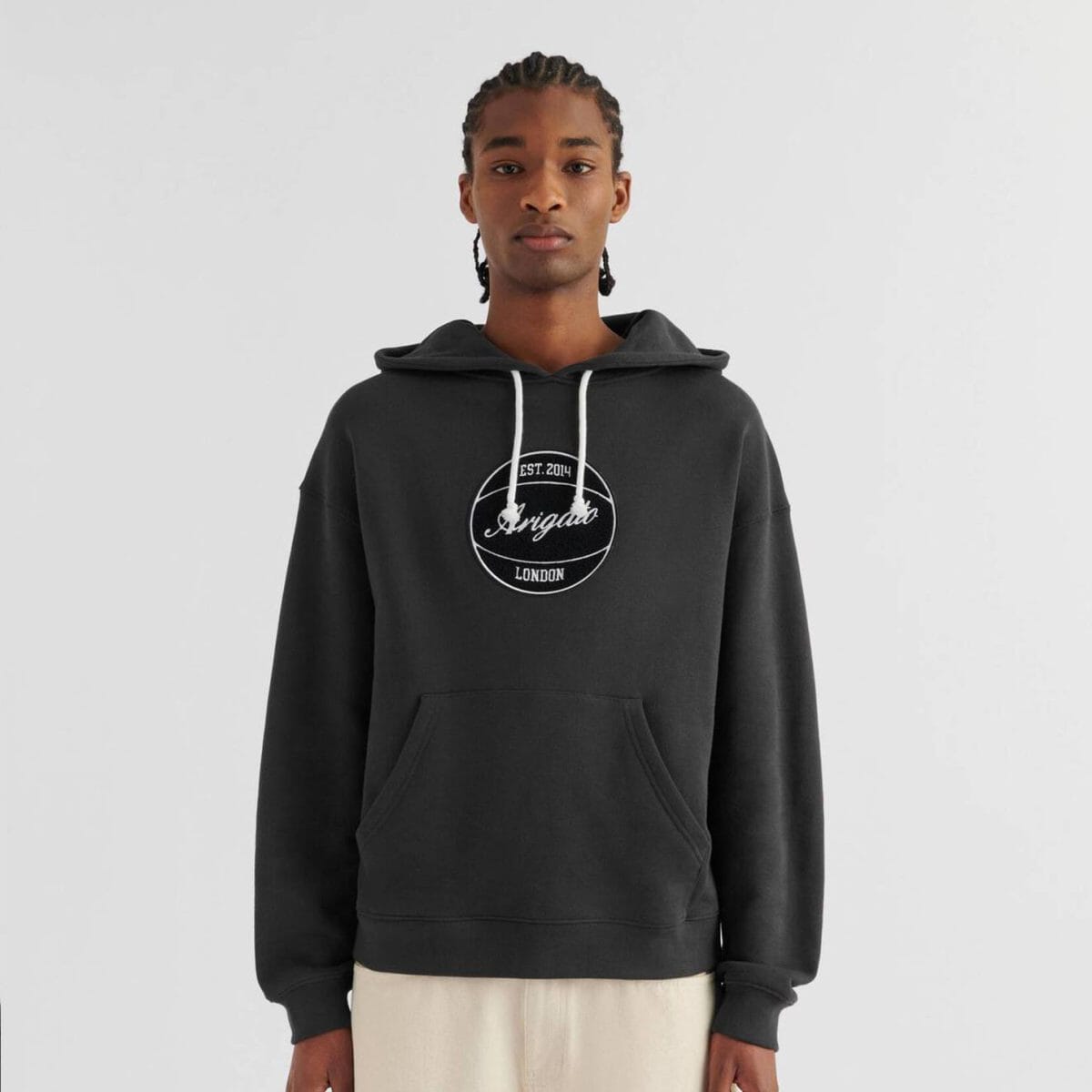 Men's hoodie
The Axel Arigato Dunk Hoodie is a travel essential for men. Made from organic cotton, it's both comfy and stylish, featuring a new-season basketball patch, drawstring ties, and a spacious front pocket. With its regular fit, it's the ideal choice for staying cozy and fashionable during your flight.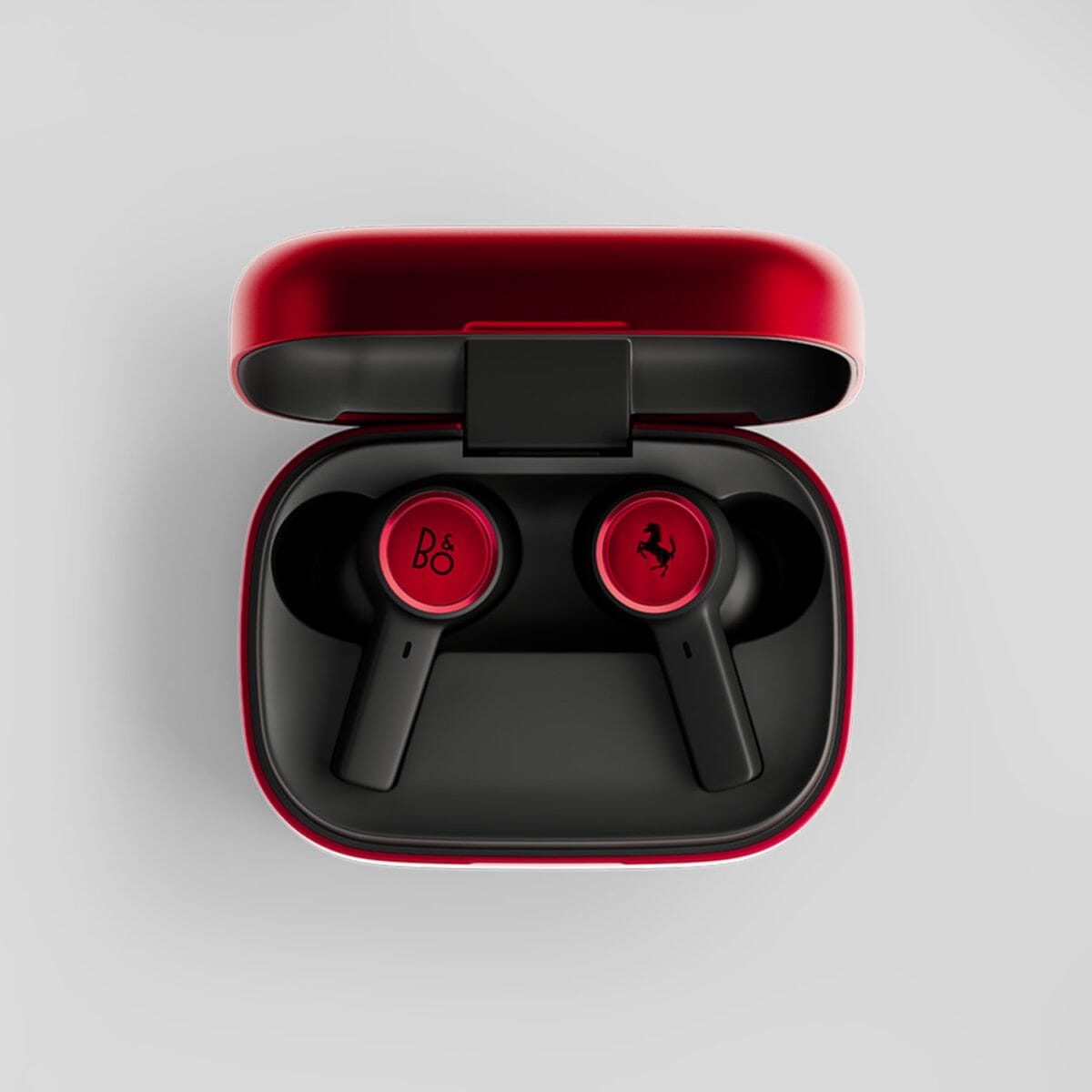 Bluetooth earphones
Elevate your in-flight experience with Bang & Olufsen's wireless earbuds. These stylish earbuds in striking Ferrari red offer wireless charging, active noise cancellation, and exceptional sound quality. With a snug and comfortable fit, they're an essential travel companion for men on the go.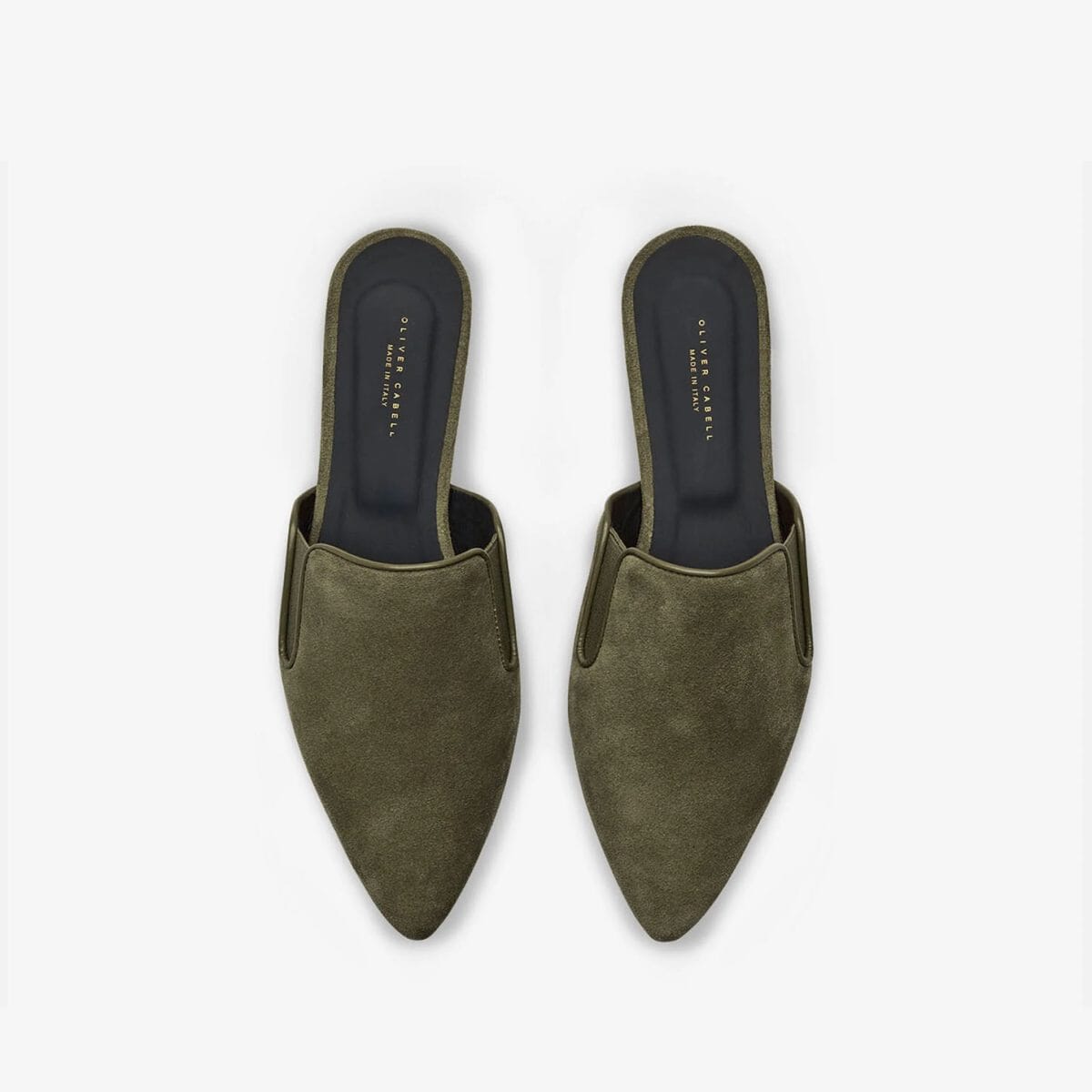 Slip-on shoes
These Italian suede slip-on shoes by Oliver Cabell are one of the top travel essentials for men that combine style and comfort effortlessly, with no break-in period required. Made in Italy, they're perfect for any travel adventure.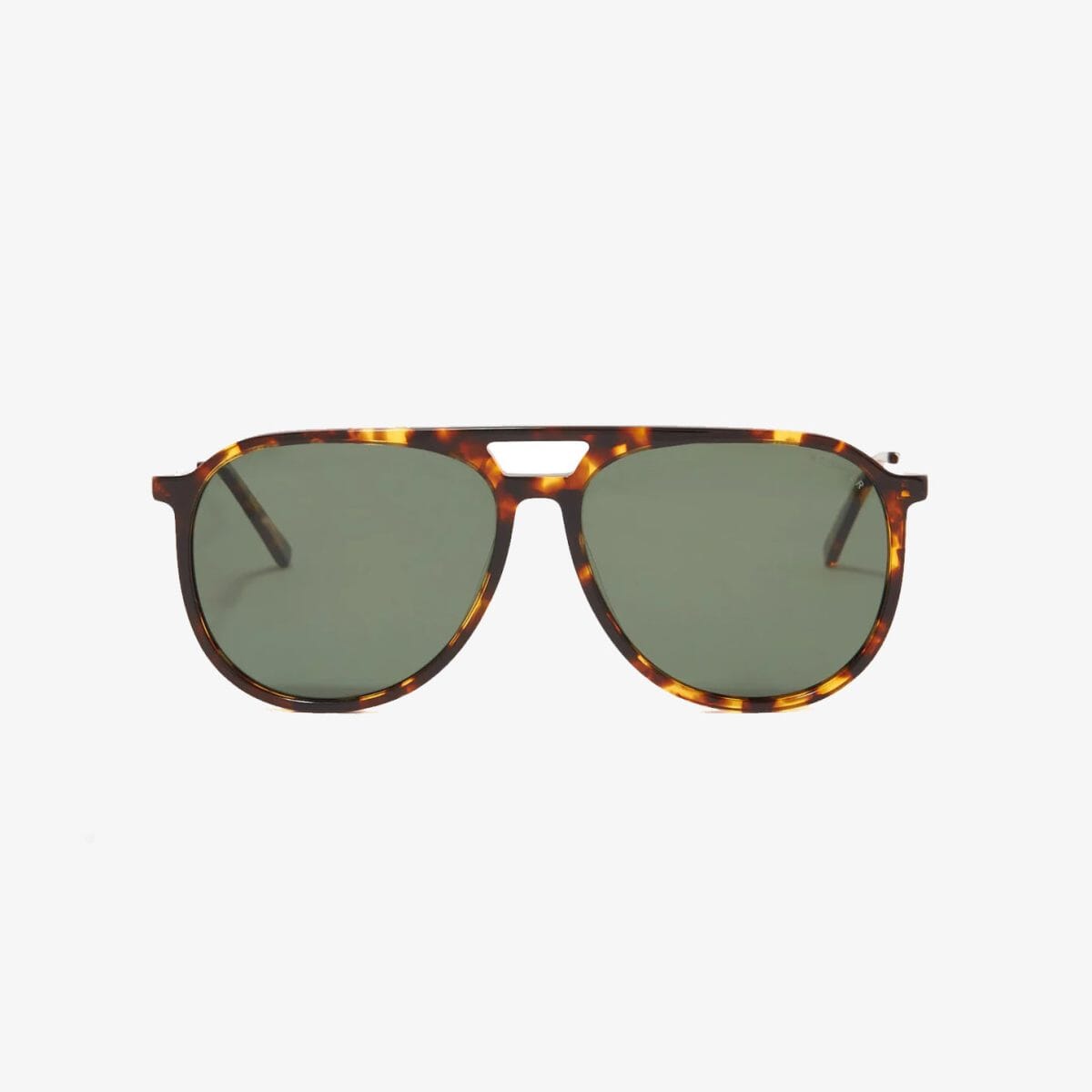 Travel accessories for men to explore with ease
Pair of sunglasses
Introducing Roderer's Thomas Superleggera sunglasses – the perfect essential for exploring your travel destination of choice. With a classic Aviator style, lightweight construction, and polarized lenses, they offer both style and practicality.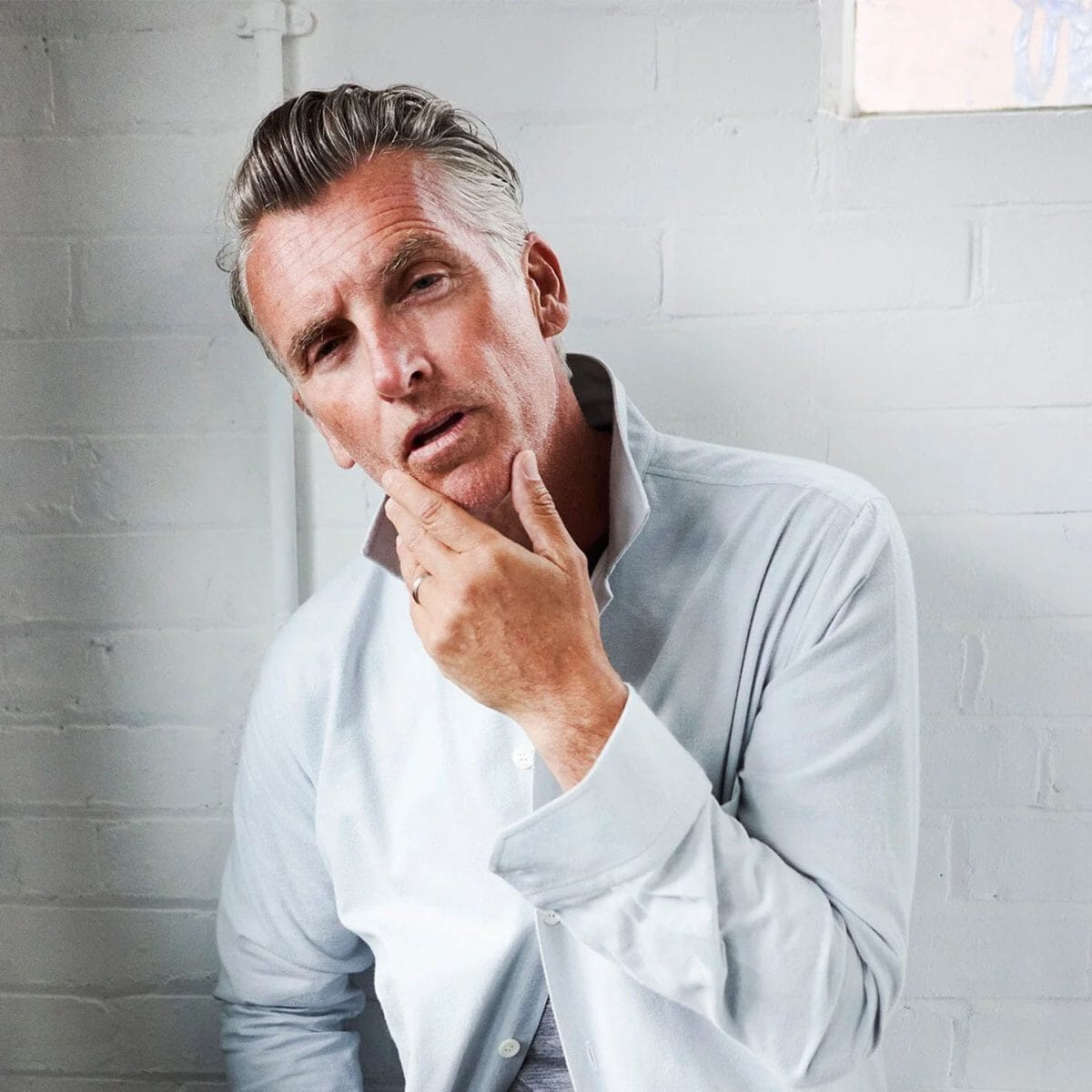 Versatile over-shirt
Neem London's over-shirt is a sustainable travel accessory for men. It's made from a blend of 50% recycled cotton and 50% organic certified cotton, free from harmful substances. The shirt also incorporates recycled materials in its label, thread, buttons, and fusing.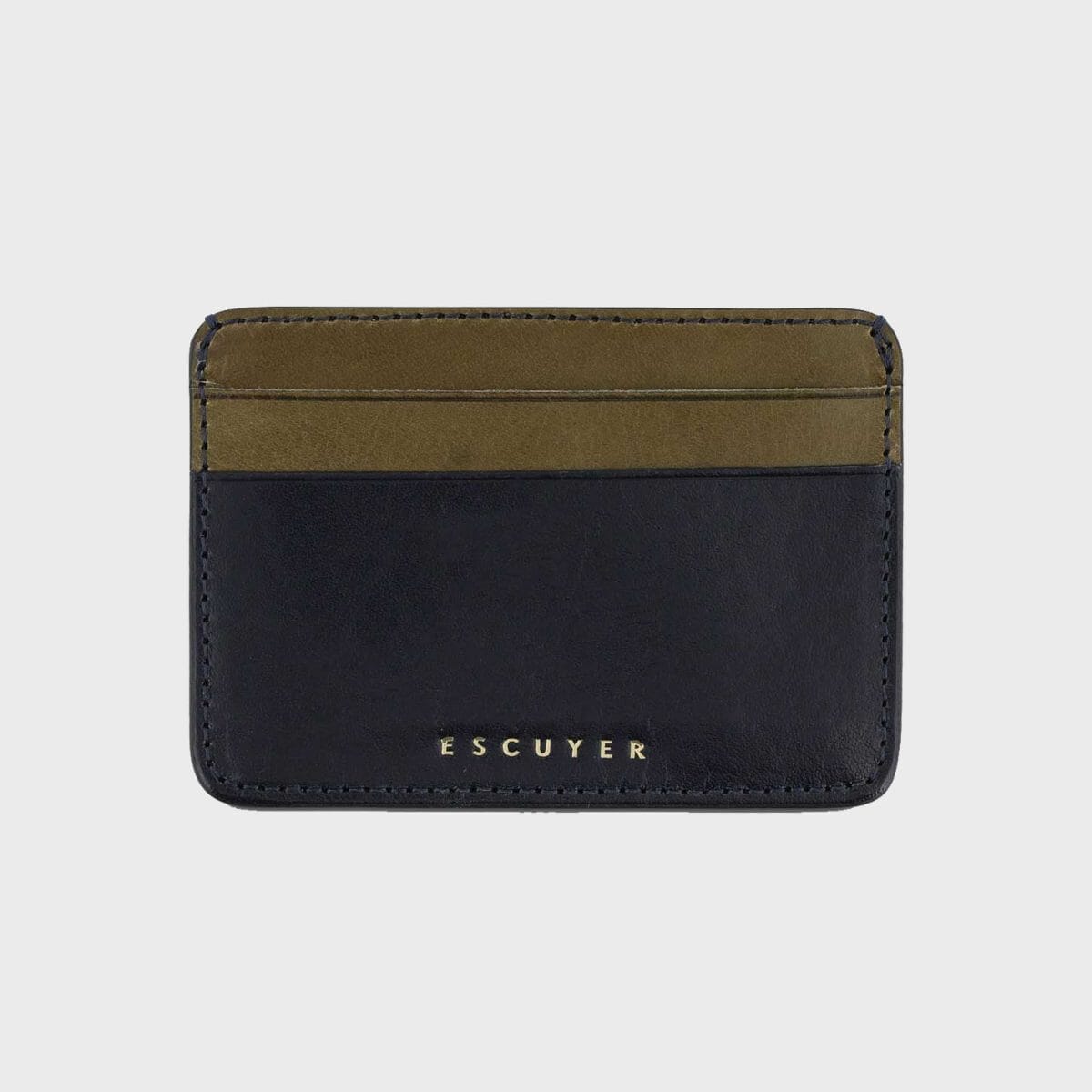 Leather cardholder
An Escuyer leather cardholder is a travel essential. Crafted from Italian vegetable-tanned leather by Portuguese artisans, it's both stylish and durable. With time, it gains a unique patina, reflecting your journey. The leather comes from Tuscany, Italy, known for its quality. Handmade in a small Portuguese factory, it's a testament to fine craftsmanship, making it an indispensable travel companion.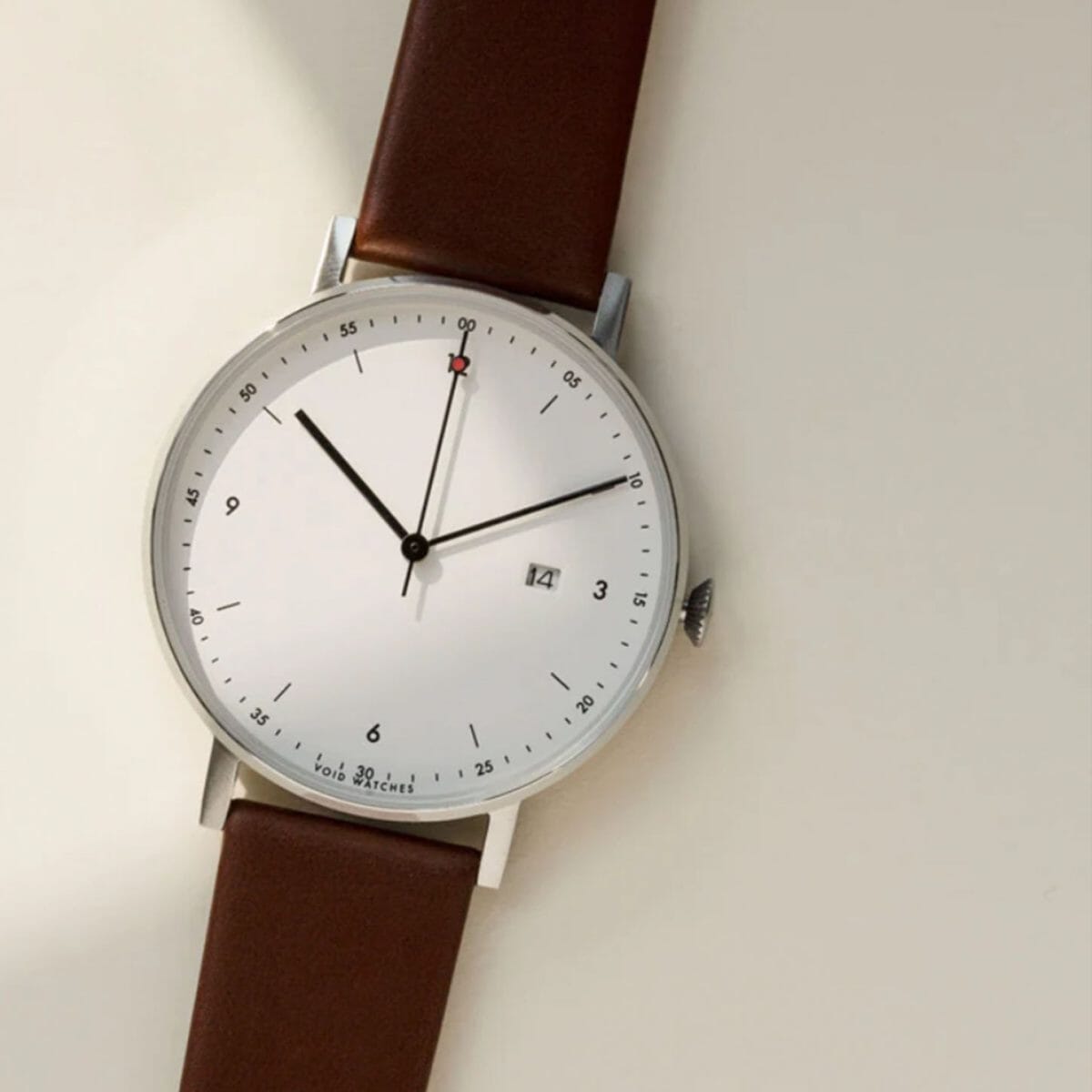 Timeless timepiece
The Void Watch is one of the timeless travel accessories for men. Its slender 7mm case and subtle branding elements like the red second hand and discreet logo, add a touch of sophistication, while ensuring you stay punctual and stylish on every adventure.
Up next: draw inspiration from our airport outfit ideas for men.
---
---