In the hustle and bustle of modern travel, an often-overlooked facet is the art of dressing for the journey. After all, your airport attire sets the tone for your entire travel experience. Welcome to our feature on airport outfit ideas for men, where we embark on a sartorial journey to redefine your travel style.
As aficionados of luxury menswear, we understand the importance of blending comfort, functionality, and style when preparing for a journey. In this comprehensive guide, we not only present acurated selection of airport outfit ideas for men but also delve into the travel essentials that every discerning traveller should have at their disposal.
Picture yourself gliding through the terminal with an air of elegance, perfectly balancing the casual and formal elements of your attire. Whether you're a seasoned globetrotter or a first-time traveller, mastering the art of dressing for the airport can significantly enhance your overall travel experience.
But why should you keep reading? Beyond mere fashion, this article is your passport to practicality and panache. We'll help you navigate the challenges of modern travel while ensuring you look your best at every leg of your journey. Whether your travels take you to vibrant urban destinations, serene beachside resorts, or remote, exotic locales, our insights will elevate your travel style game, ensuring you arrive at your destination not only in comfort but also in impeccable style. So, fasten your seatbelt and prepare for take-off as we embark on this journey to redefine your airport attire.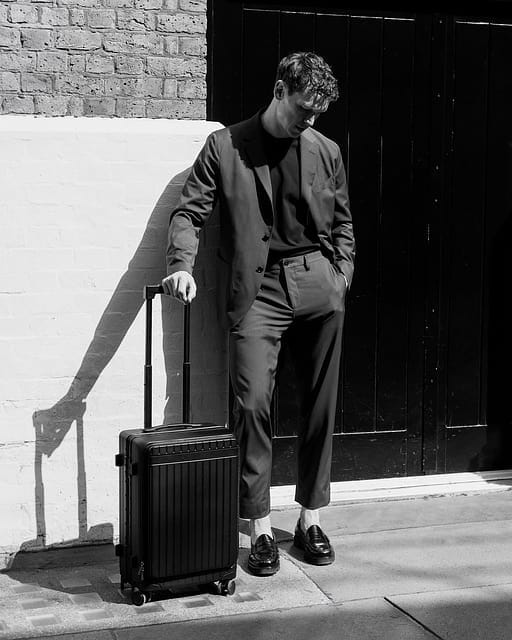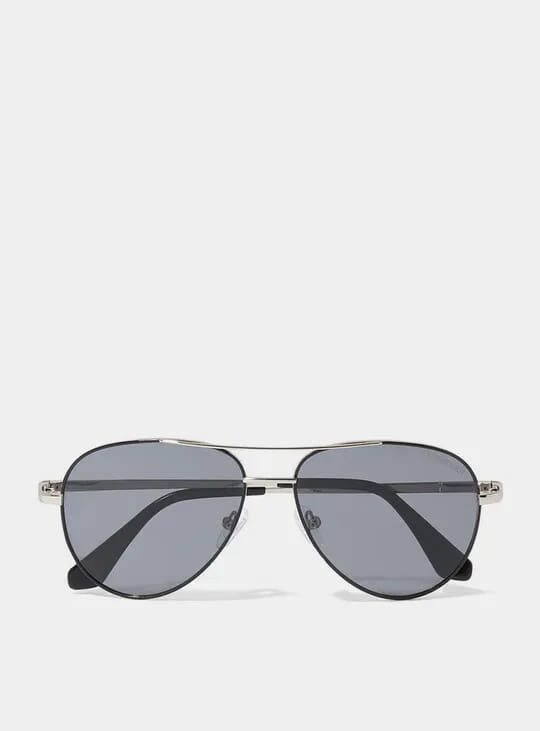 Travel essentials for men
Elevating your airport style is not just about looking good; it's about ensuring comfort and practicality during your journey. Ahead, we unveil the essential clothing pieces that every modern man should consider for his airport outfit ideas.
Tailored Blazer: A well-fitted blazer is the cornerstone of airport outfit ideas for men. It effortlessly elevates your look, providing an air of sophistication while ensuring comfort. Opt for a versatile colour like navy or charcoal, which pairs seamlessly with other travel essentials.
Crisp White Shirt: A classic white shirt is a travel essential. It's versatile, timeless, and exudes elegance. Whether worn with a tie or unbuttoned at the collar, it adapts perfectly to various airport outfit ideas and travel occasions.
Comfortable Chinos: Chinos are the epitome of style and comfort. They offer a smart-casual appearance, making them an ideal choice for airport attire. The stretch fabric ensures ease of movement during long flights, while maintaining a polished look.
Travel-Friendly Shoes: Opt for slip-on loafers or sneakers with cushioned insoles for comfort during airport outfit ideas. These shoes are easy to take on and off at security checks and provide support for walking through terminals.
Versatile Trench Coat: A lightweight trench coat is invaluable for airport outfit ideas. It keeps you warm on chilly flights and adds a layer of sophistication to your look. Choose a neutral colour like khaki or navy to complement various outfits.
Stylish Sunglasses: Sunglasses not only shield your eyes from the sun but also add a touch of glamour to your airport outfit ideas. Opt for a timeless pair that suits your face shape and complements your overall style.
Cashmere Scarf: A cashmere scarf serves both fashion and function. It keeps you warm during flight and can double as a stylish accessory for your airport outfit ideas. Choose a neutral colour or a subtle pattern for versatility.
Quality Carry-On Bag: A well-constructed carry-on bag is essential for airport outfit ideas. It should have ample storage, easy-access pockets, and durable handles. Look for one with a sleek design that complements your travel style.
Travel-Friendly Watch: A dependable wristwatch is a practical addition to airport outfit ideas. It helps you stay on schedule and adds a touch of elegance to your look. Consider a model with a second time zone feature for easy travel adjustments.
Comfortable Socks: Often overlooked but crucial, comfortable socks are a must. Opt for moisture-wicking, breathable materials that keep your feet fresh during long journeys. Consider bringing an extra pair for longer trips.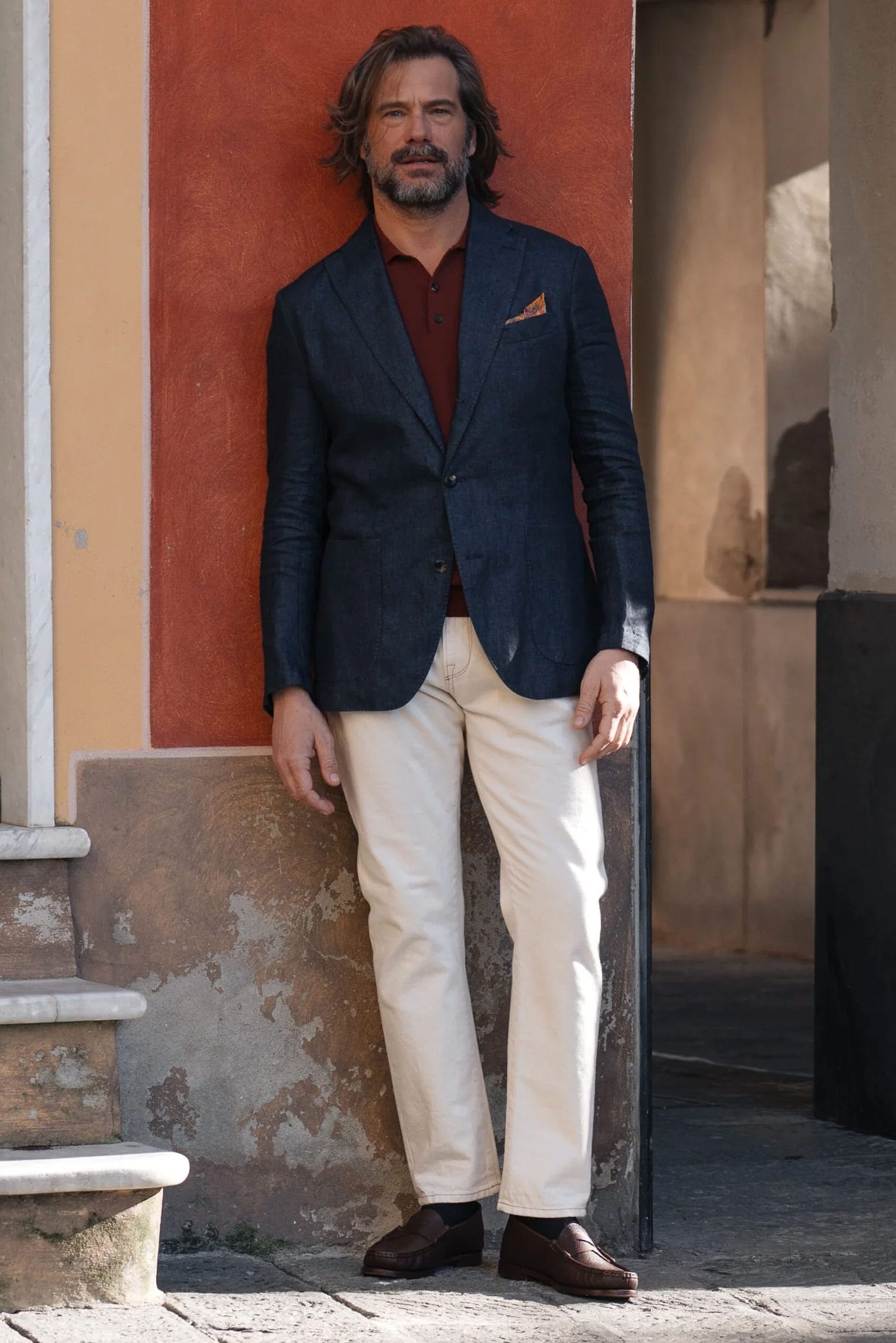 Airport outfit ideas for men
The classic traveller
Need comfy airport outfit ideas? Well, this timeless look is exactly that. Start with a well-tailored navy blazer, which exudes sophistication while providing comfort during your journey. Pair it with a crisp white shirt for a classic look that adapts easily to various occasions.
Opt for versatile chinos in a neutral colour like khaki. Their stretch fabric ensures ease of movement, making them an ideal choice for long flights. Slip-on leather loafers complete this ensemble, offering both style and convenience during security checks.
Accessorise with a cashmere scarf that keeps you warm on chilly flights and adds a touch of elegance. Don a pair of stylish aviator sunglasses to shield your eyes and elevate your airport look. Carry your travel essentials in a sleek leather carry-on bag that complements the overall style.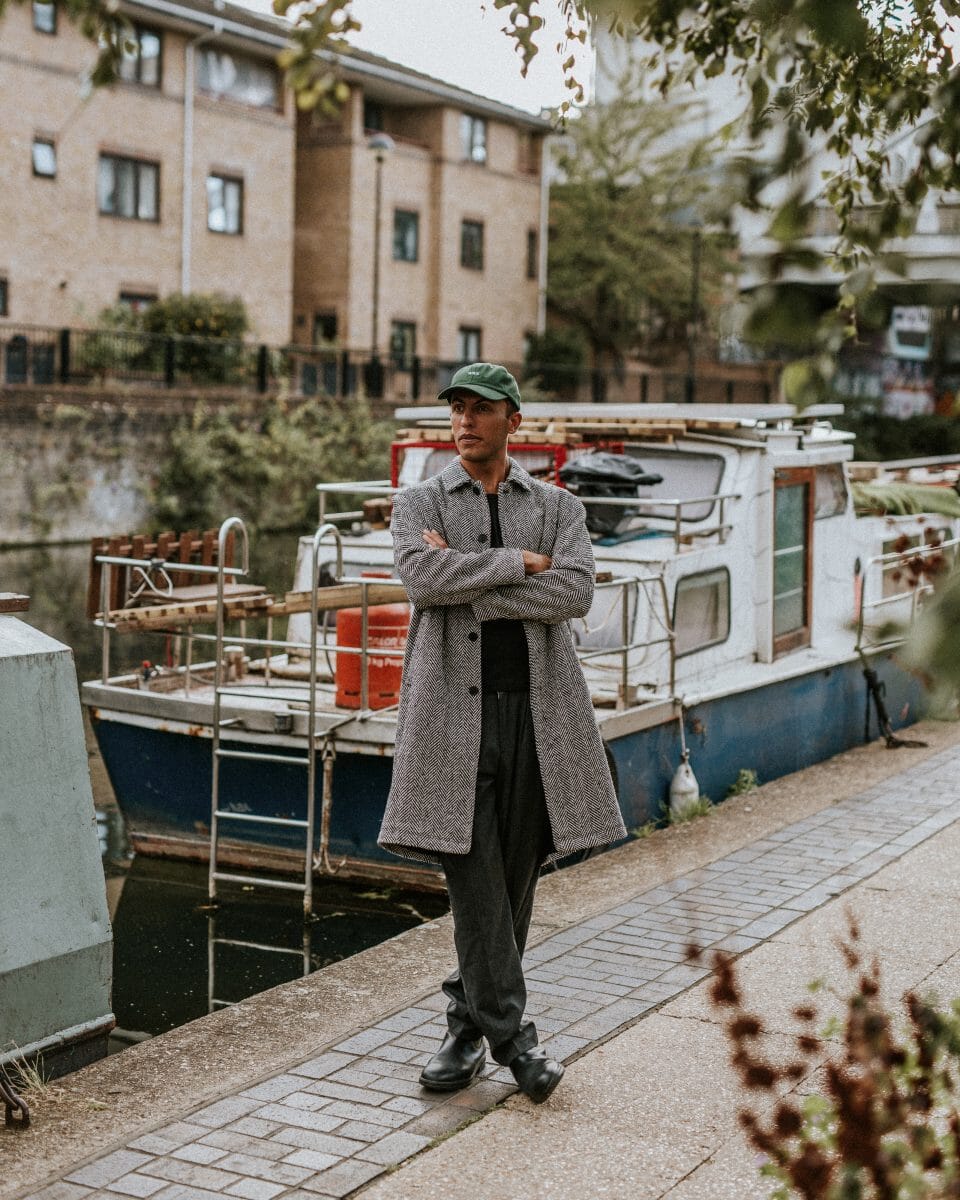 The casual explorer
For those in search of a laid-back yet adventurous airport outfit idea, consider this outfit that strikes the perfect balance between comfort and style. Start with a lightweight, breathable hoodie in a subtle hue. Its relaxed fit ensures you remain snug during your journey.
Pair the hoodie with a crisp, well-fitted white T-shirt, a timeless essential for any traveller's wardrobe. Opt for comfortable, slim-fit joggers with an elasticated waistband, allowing ease of movement as you navigate the airport terminals.
Slip into slip-on trainers with cushioned insoles for convenience during security checks and comfort throughout your journey. A cap or beanie adds a dash of personal style while keeping your head warm or shaded.
Accessorise with a practical backpack designed for travel, equipped with multiple compartments for organising your essentials. Don't forget a durable, water-resistant jacket that can be easily stowed in your bag, ready for unforeseen weather changes.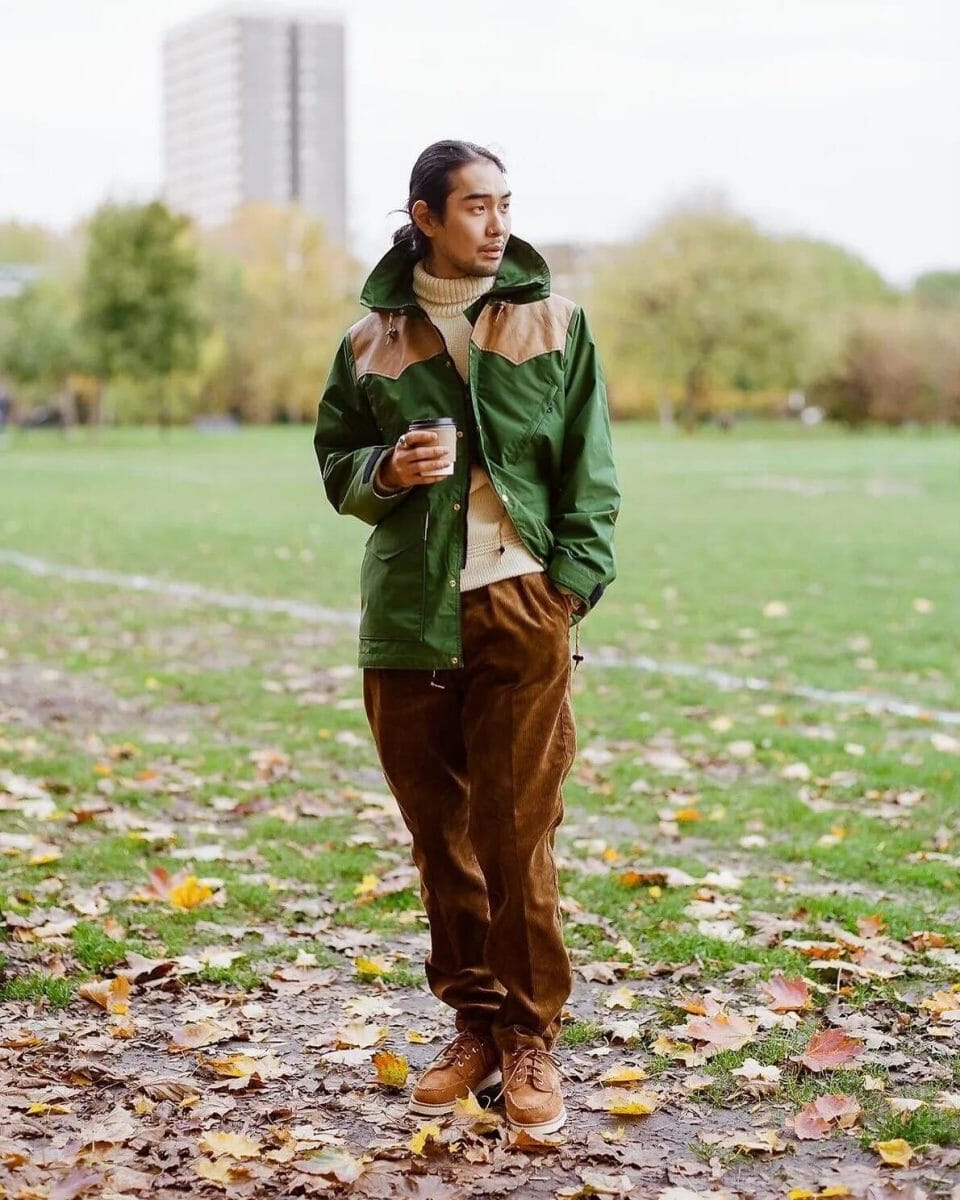 The streetwear enthusiast
For the streetwear enthusiast, assembling an airport-ready ensemble is a breeze. Start with an oversized streetwear hoodie adorned with attention-grabbing graphics for that bold statement. Pair it with cargo trousers, equipped with ample pockets for practicality, and complete your look with streetwear graphic tees layered beneath the hoodie. Opt for trainers with chunky soles to blend comfort and style.
Top it off with a stylish beanie or cap and accessorise with a fashionable crossbody bag. This airport outfit concept effortlessly combines comfort with contemporary urban flair. Whether you're en route to a streetwear event or exploring the trendiest neighbourhoods in a new city, this outfit showcases your distinctive street style throughout your journey.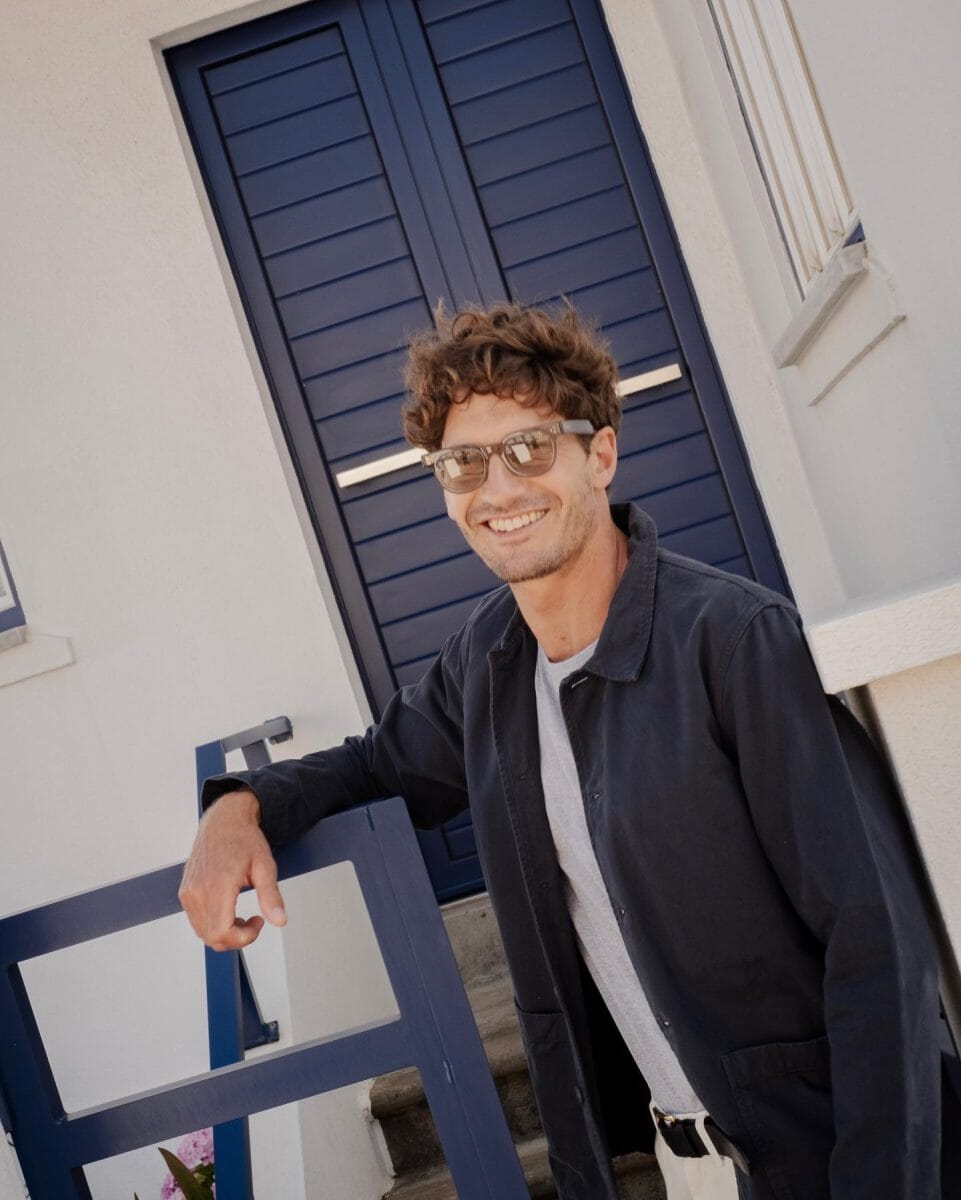 The minimalist voyager
For minimalist travellers, begin with a fitted monochrome crewneck sweater as your base, offering simplicity as your canvas for a minimalist look.
Pair it with slim-fit, neutral chinos for both comfort and a streamlined appearance. Slip into classic white sneakers for a chic yet comfortable journey.
Accessories are minimal: a sleek leather belt and a wristwatch for punctuality. Opt for a compact, well-organised backpack and finish the look with a lightweight tailored trench coat for warmth and style during your travels.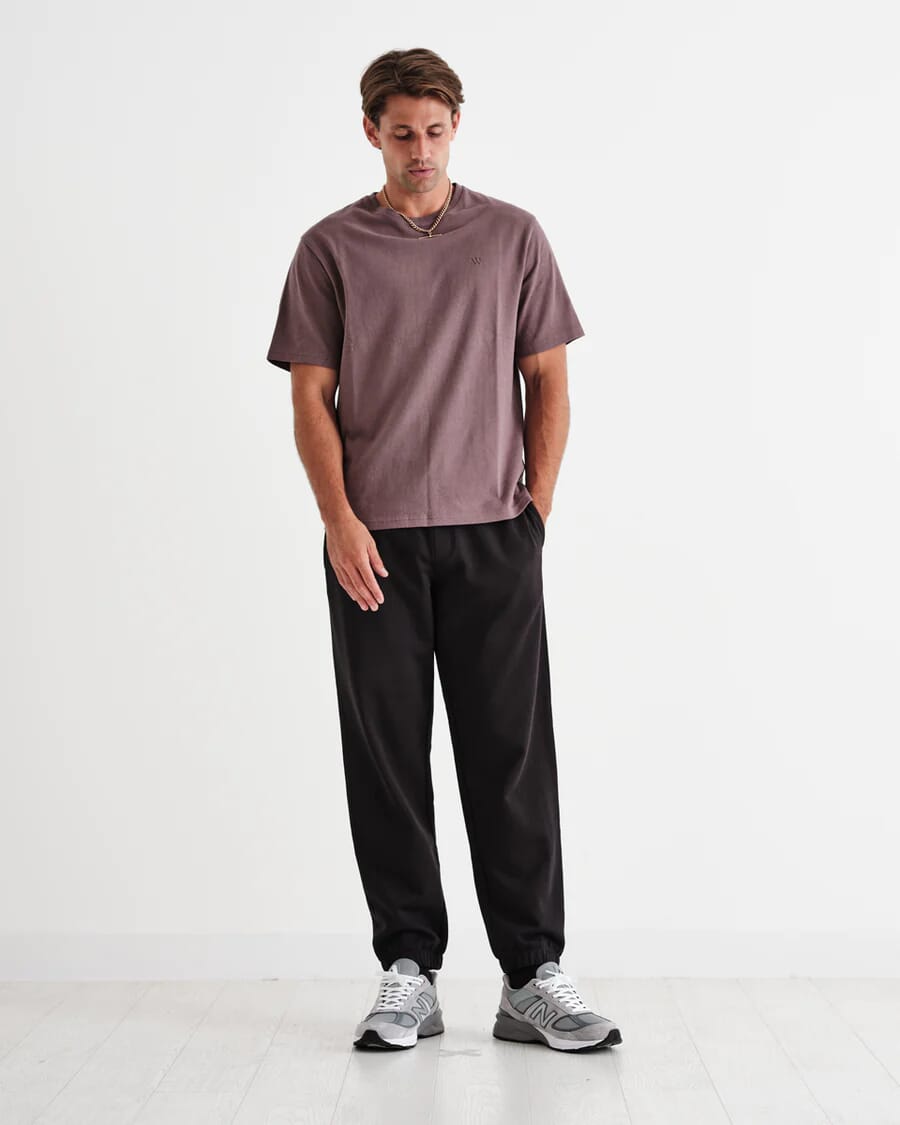 The athletic explorer
For active and athletic men, airport outfit ideas that seamlessly combine comfort and style is essential. Begin with a moisture-wicking, fitted performance T-shirt that complements your physique and keeps you feeling fresh.
Pair it with breathable, stretchy joggers that provide freedom of movement. These pants are not only comfortable for travel but also versatile for any active pursuits at your destination.
Slip into athletic sneakers designed for all-day comfort and support. Opt for a lightweight jacket or hoodie that you can easily layer and remove as needed during your journey.
Accessorise with a sporty cap to shield your eyes and stay on-trend. A crossbody bag or backpack designed for active individuals ensures you can carry your essentials conveniently.
In need of a weekender bag to go with these airport outfit ideas? Discover our guide.
---
---