While white trousers look quite clean and basic by themselves, when it comes to actually wearing them, things can actually get kind of complex. A wardrobe essential for those who spend their summers on the Riviera or reside at the White Lotus Hotel, if you're looking for a piece of legwear that feels relaxed and tailored at the same time, white pants should definitely be on your radar.
So, how do you go about finding the right pair for you? What are some things that you should think about before investing in them? Make sure you keep reading to find out everything that you need to know, as well as some of our favourite pairs of white trousers for men.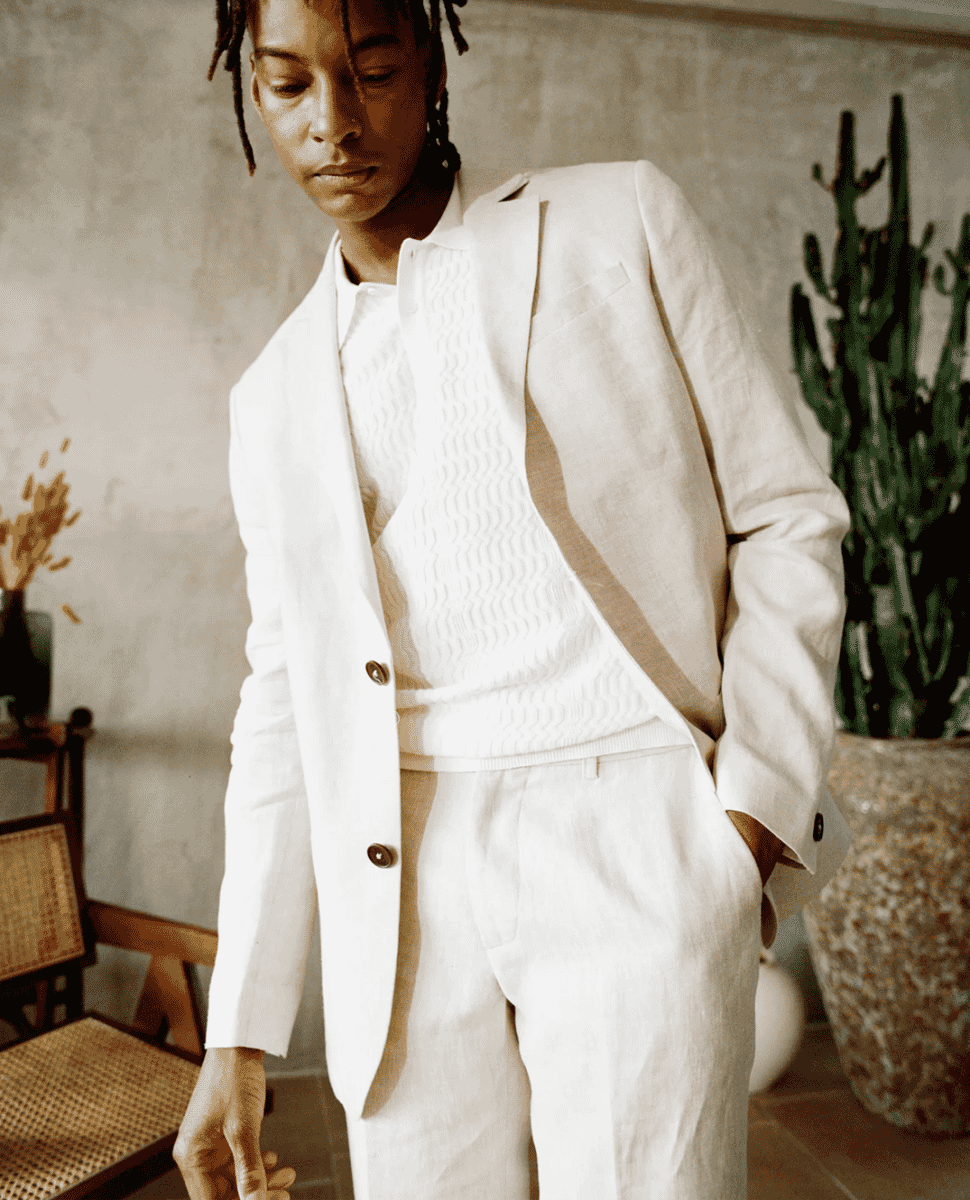 How to wear white trousers
Before you bite the bullet, there are two main points that you should take into consideration. Firstly, even though they're called "white" trousers, there are literally thousands of shades out there that fall under this colour category. Pure white pairs offer a very fresh, very clean aesthetic that's perfect for the sizzling summer months, while going down a creamier route gets points for practicality.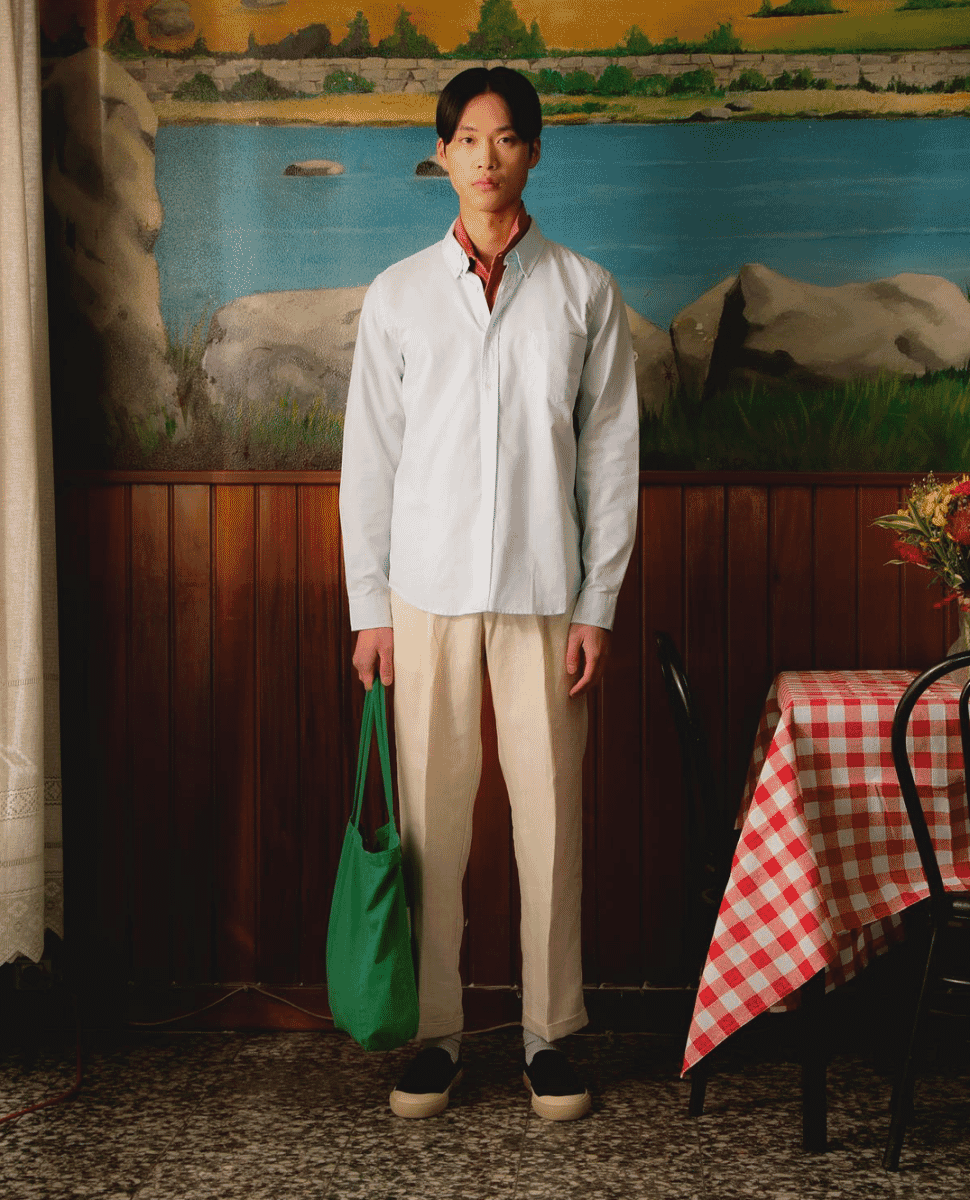 Secondly, there are hundreds and hundreds of different materials that you can choose from. Cotton is particularly common for the humble white pant, but over the past couple of years, popularity surrounding corduroy and denim options has totally skyrocketed. These fabrics are more casual compared to the more traditional textiles, and are well-favoured among the streetwear crowd. With that said, if you're looking for something more on the sartorial side, you just can't go wrong with linen and wool. So, now that you have a pretty good idea of what to look for, check out some of OPUMO's top picks right here.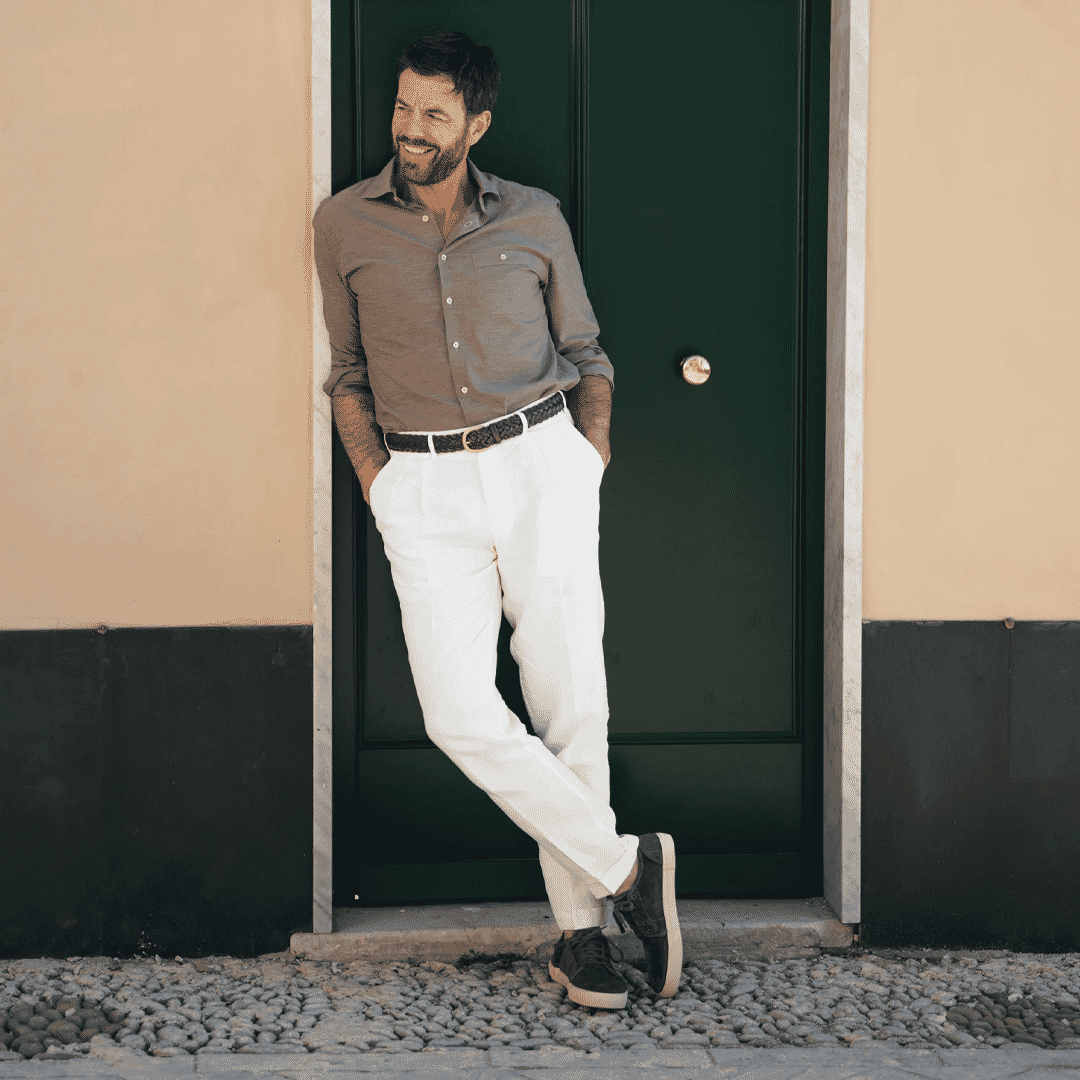 Best white trousers for men in 2023
Velasca Rango Double-Pleated Pants
Velasca is perhaps best known for its meticulously made men's footwear, which ranges from sleek sneakers to formal Oxford shoes. But the Italian label has also recently made a foray into clothing, applying its philosophy of artisanal Italian craftsmanship to a ready-to-wear range that we're constantly drooling over. Take these pleated trousers, for instance. Made in Italy from 100% linen, they combine comfort and elegance. Style them with a braided leather belt, loafers and a collared shirt for a fail-safe smart-casual look.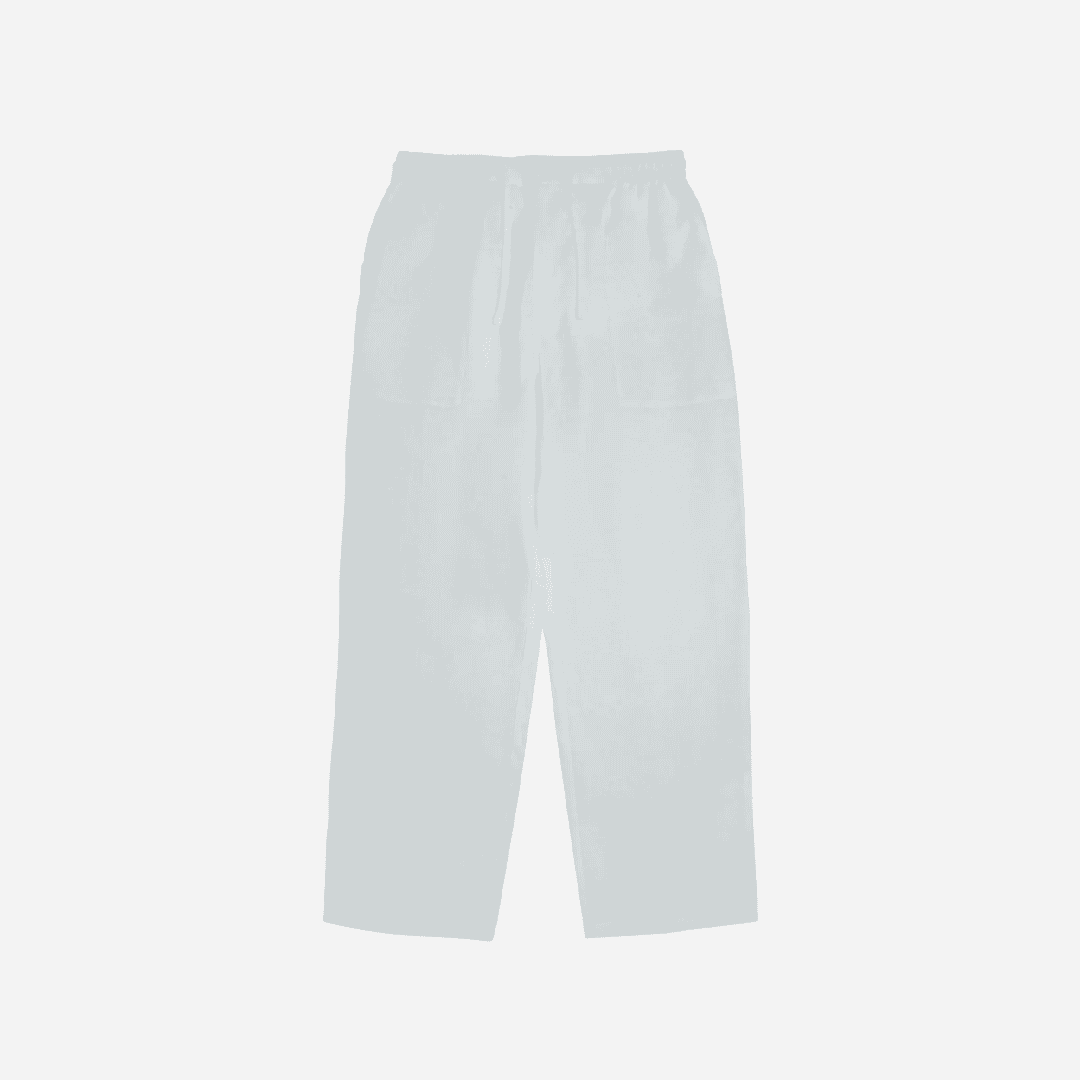 Neutrale Lino Pants
Launched in 2018, Neutrale is an independent design studio offering everyday essentials that are both timeless and genderless. The Lino Pants are totally unisex, and are made from 100% linen that's light and airy, making them the perfect option for those scorching hot summer days. You'll also find a button closure and plenty of pockets, so it's not lacking in the functionality department either. In terms of what you should pair this with, light toned shirts would work wonders, preferably with a Cuban collar for an unashamedly old school aesthetic.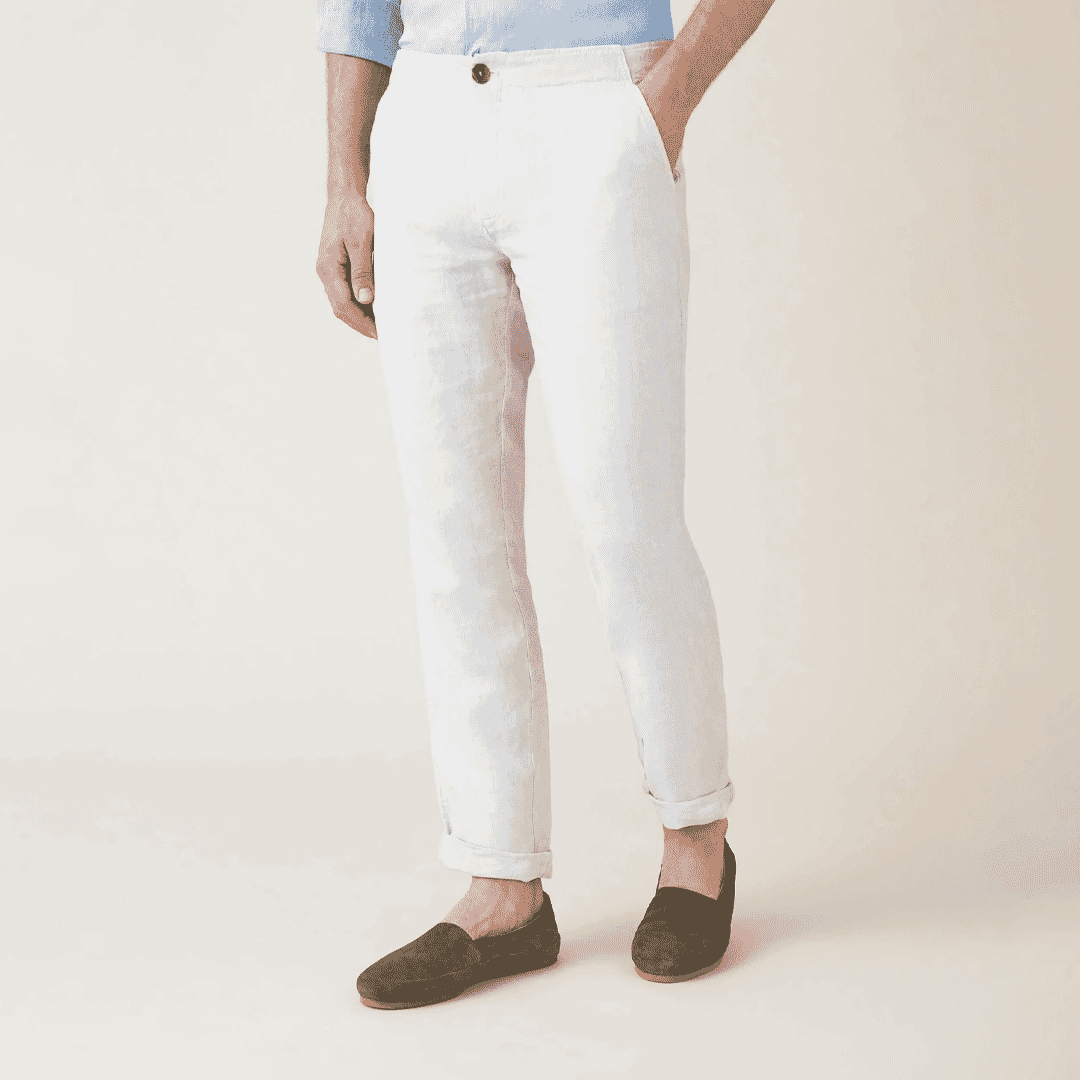 Luca Faloni Lipari Linen Trousers
The Lipari Linen Trousers are one of Luca Faloni's best sellers – and there's really no questioning why. When it comes to high quality menswear, the eponymous label has become something of a household name. Crafted in Northern Italy from premium linen in a modern tapered fit, the waist features an elegant button fastening. With that said, for additional adjustability the piece also comes with internal drawstrings too. Style it with a light blue linen shirt, and complete the look with rolled up sleeves and a pair of leather loafers for a stress-free attitude.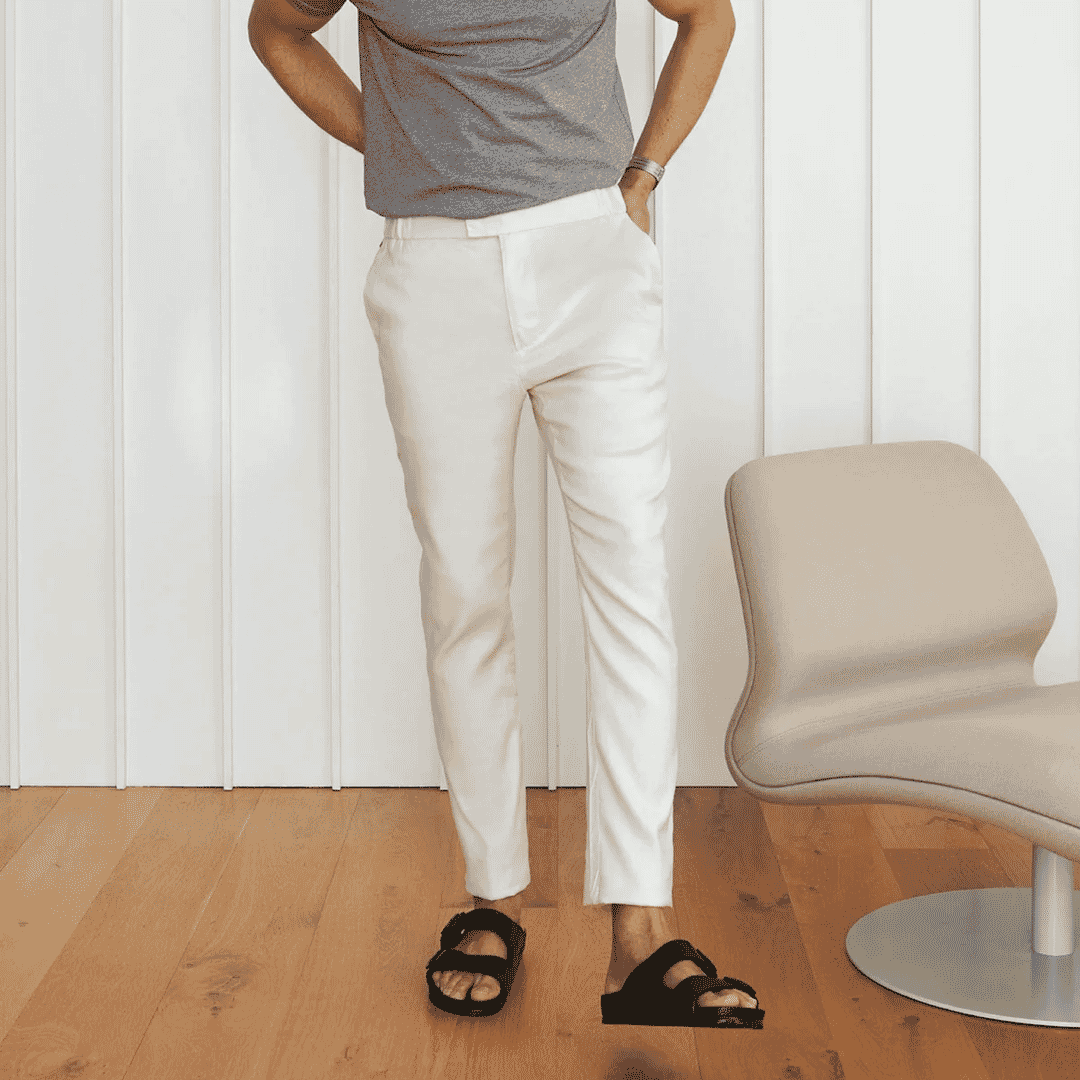 L'Estrange 24 Trouser
As you might have already gathered from its name, The 24 Trouser was made to be worn all day, everyday. Composed of an organic linen and organic cotton blend, it has been injected with a 3% stretch for better flexibility. This unique construction also means that these white pants will crease far less than your average pair, and unlike last year's version, L'Estrange has increased the leg width, giving you a more comfortable and relaxed fit. You can literally wear The 24 Trouser with everything, but a slim fitting blazer and tee combo would be bellísimo.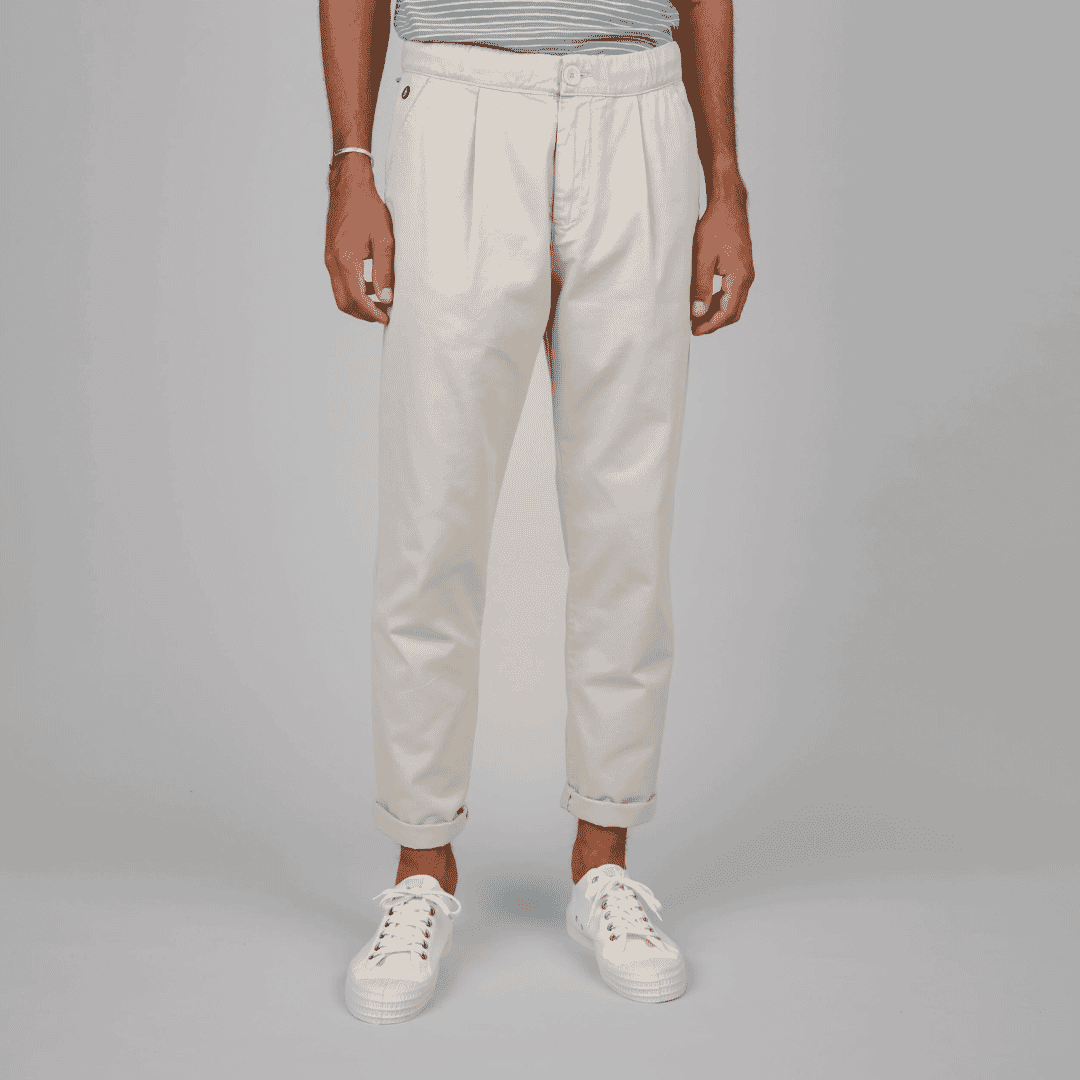 Brava Fabrics Comfort Chinos
Searching for a pair of comfortable white trousers that will get you from Point A to Point B with no dramas? If so, it's all in the name with these chinos from Brava Fabrics. Crafted in workshops in Portugal, they boast a one hundred percent cotton construction that's soft, stretchy, and seriously sustainable. Slip these on with some all-white trainers and you'll be good to go. While you're here, it's also worth mentioning that they're available in three more colour options as well as in shorts too.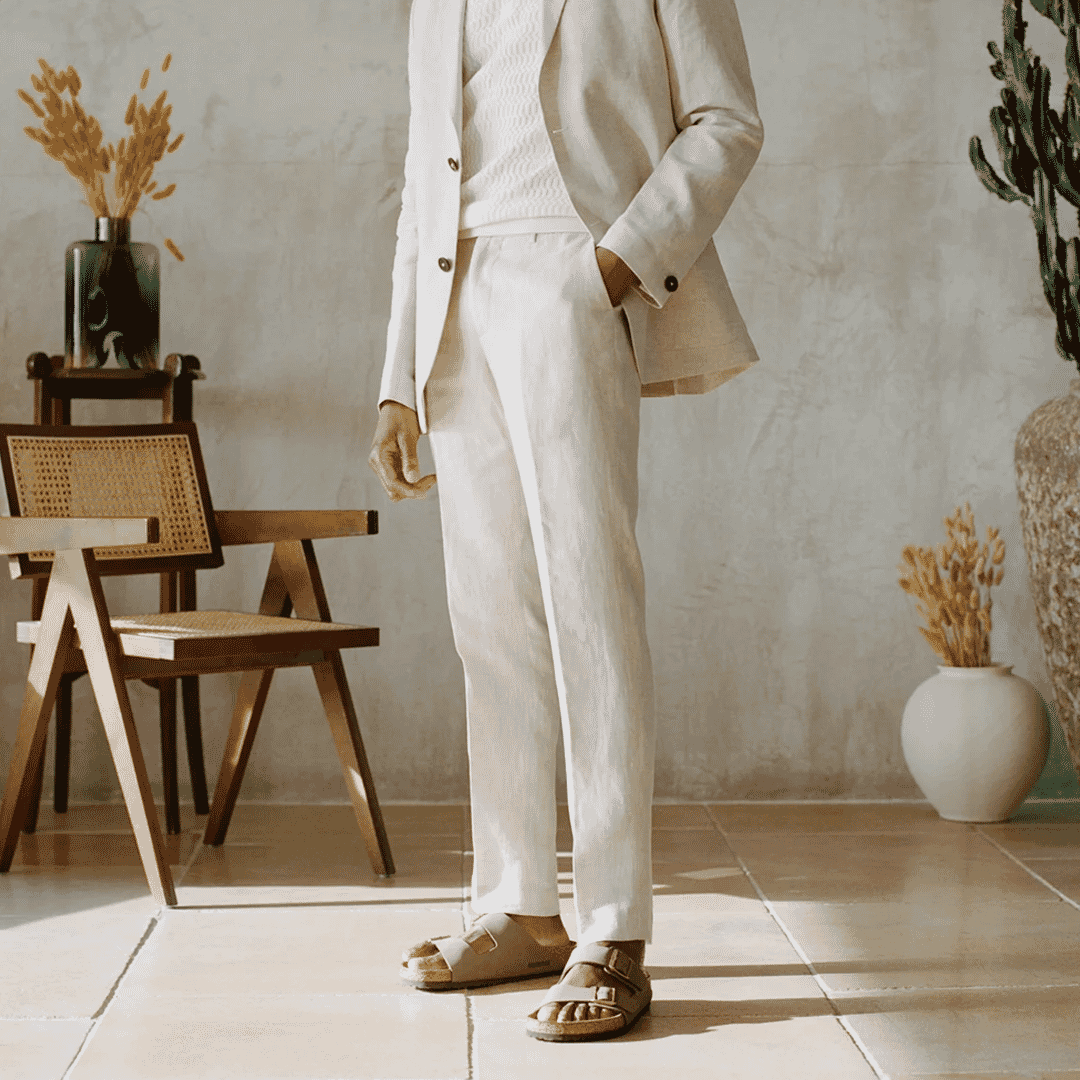 Wax London Alp Suit Trousers
The Alp Suit Trousers perfectly balance traditional styling with modern techniques. Boasting a 100% linen construction, it features a classic straight fit, twin rear button pockets, and unfinished hems. Wax London has also revealed the same silhouette in two tonal colour palettes, and a complementary blazer that we would definitely recommend. With that said, if you just want to go down a more minimalist, unlayered route, an all-black T-shirt will work wonders.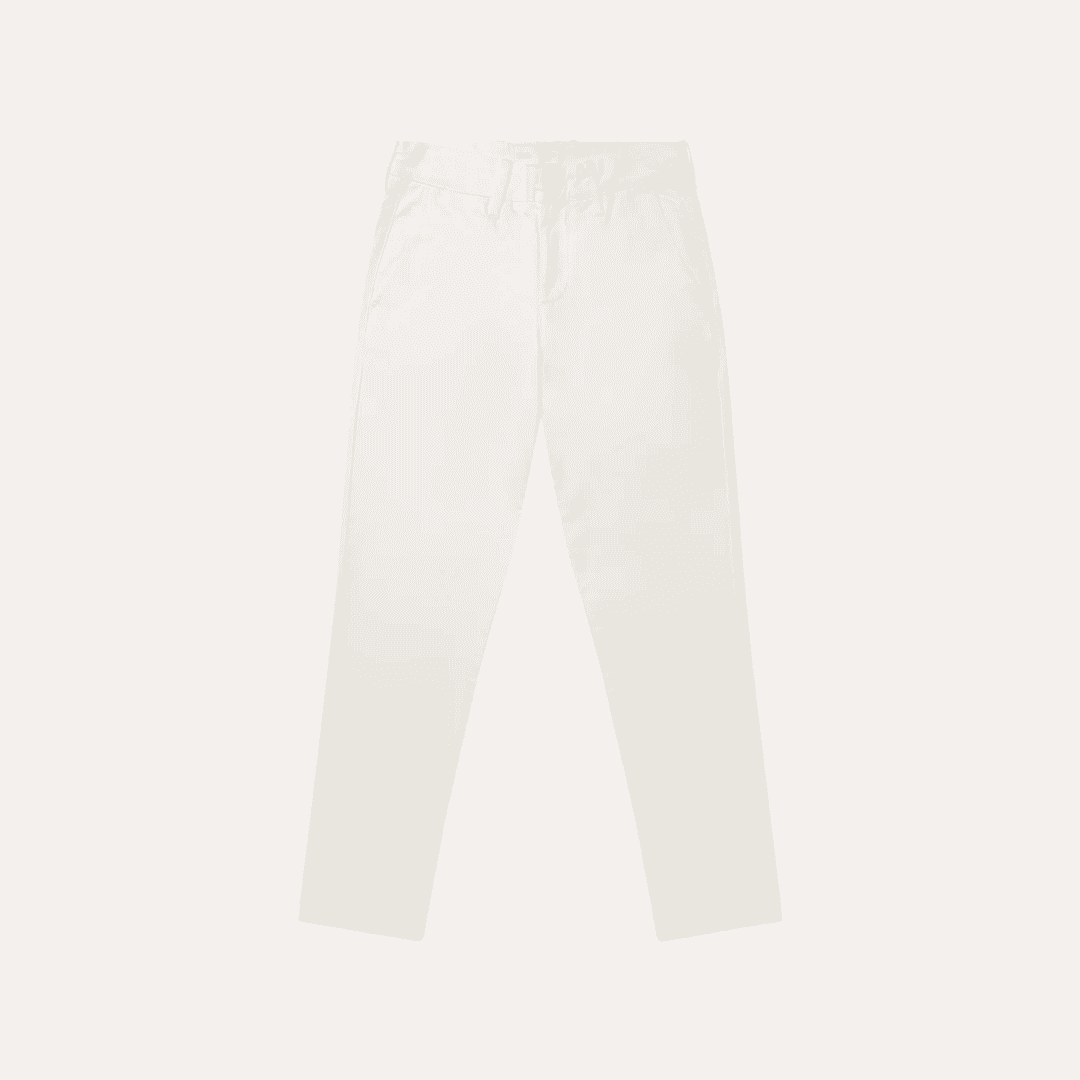 ISTO. Off White Chinos
Founded in 2017, ISTO. has always strived to be as transparent as possible. This literally means that what you see is exactly what you get – and the Chino is certainly no different. Made from carefully sourced organic cotton that's not too rigid and not too loose, each one has been specifically designed to last longer than your average khakis. Slip these on with your favourite ribbed sweatshirt, and you've got a truly timeless aesthetic.
Looking for a new pair of jeans? All hail the baggy jean.
---
---