In the heart of London, a brand known for its commitment to timeless elegance and essentialism has unveiled a new gem in its collection – the Jersey Wool Coat. L'Estrange, the epitome of understated luxury, has once again set the bar high with this luxurious 100% Italian boiled wool coat.
The Jersey Wool Coat is more than just a piece of clothing; it's a symbol of quiet elegance. It seamlessly blends classic design with a touch of modernity, creating a garment that elevates your everyday style to new heights. Crafted from 100% boiled Italian wool, it drapes over your body with unparalleled softness, cocooning you in warmth akin to a cozy blanket.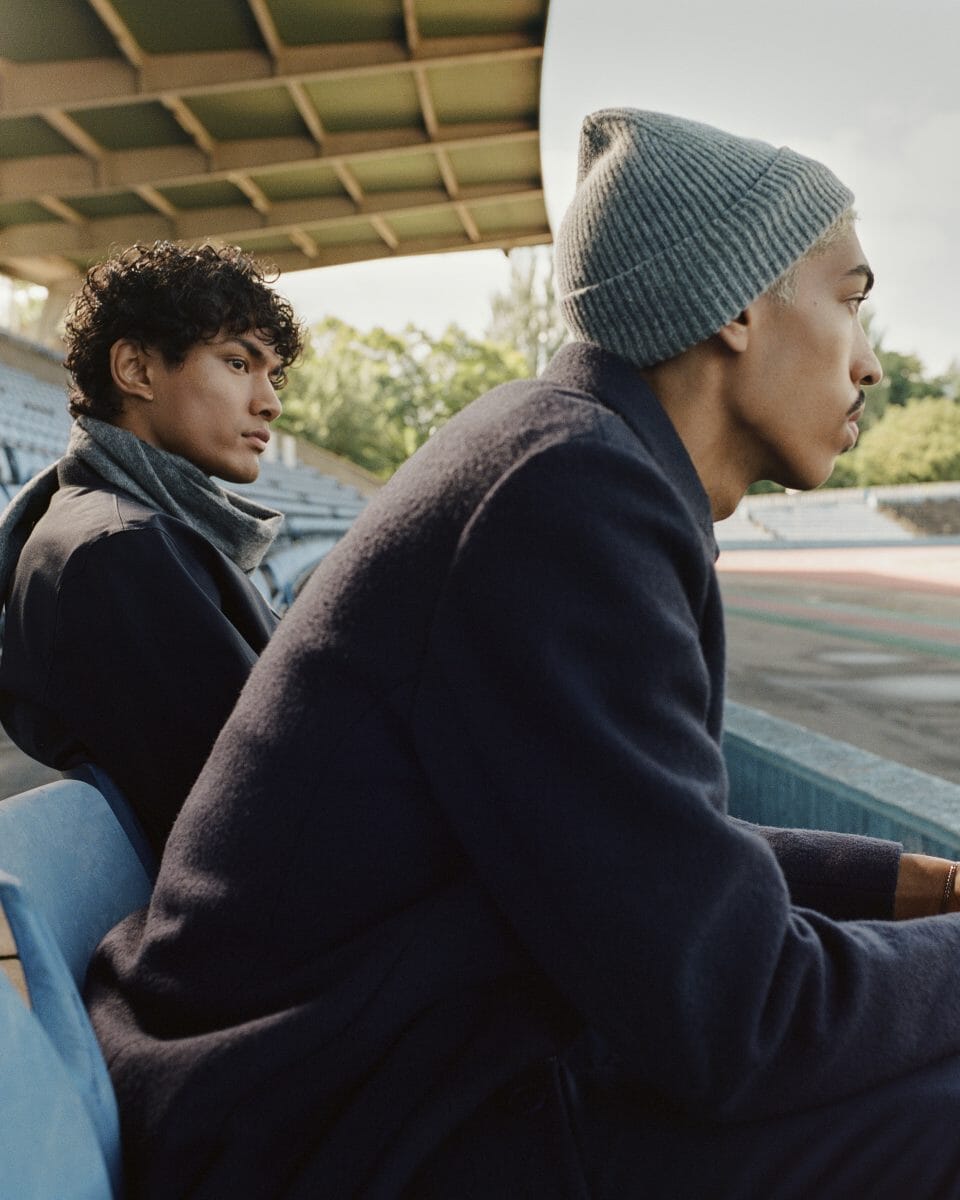 But this coat isn't just about aesthetics; it's designed for comfort and freedom of movement. Its relaxed, unstructured silhouette ensures you can move effortlessly, without feeling constrained. Full bound internal seams offer a sense of luxury without the added bulk of lining.
What sets the Jersey Wool Coat apart is the texture and sophistication it brings to your wardrobe. Italian-spun 450gsm fine knitted wool adds a subtle boucle texture, infusing the coat with a touch of sophistication and tactile intrigue.
Whether you're navigating the bustling streets of the city or escaping for a weekend getaway, the Jersey Wool Coat has got you covered. Its densely woven wool is naturally antimicrobial and water-repellent, making it your shield against harsh winds and unexpected drizzles.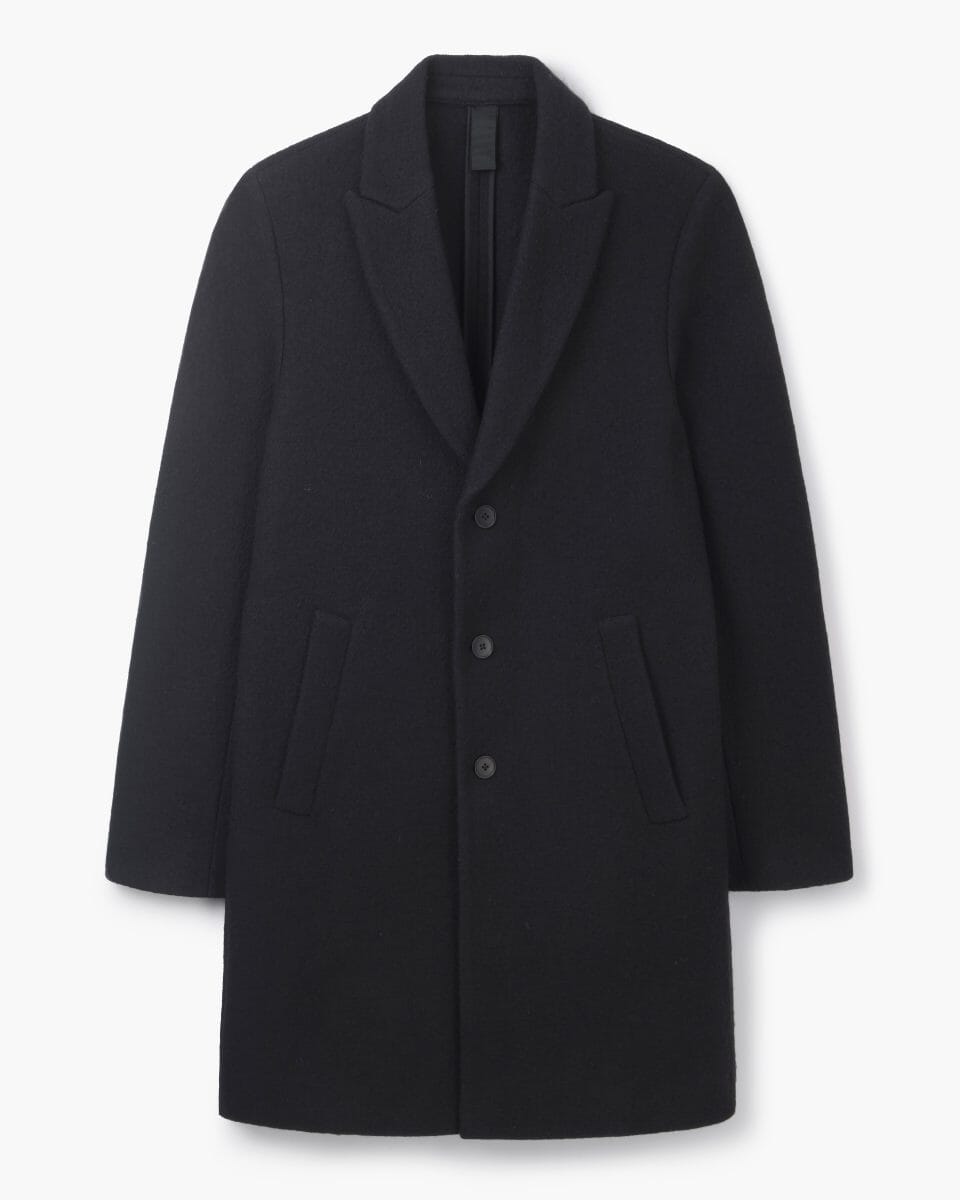 Every detail of this coat has been meticulously considered. Premium Corozo nut buttons and cupro-lined sleeves underscore L'Estrange's dedication to tactile luxury.
Available now in navy and black, the Jersey Wool Coat is not just a piece of clothing; it's a statement of refined taste and comfort. It's your companion for all seasons, ensuring you look and feel your best wherever you go.
L'Estrange's philosophy of essentialism goes beyond minimalism. It's a commitment to what truly brings joy, a decluttering of both physical and mental worlds to let what matters most shine through. Their call to action, 'With Less, Do More,' embodies this philosophy, rejecting excessive consumption in favor of quality and timelessness.
L'Estrange was born from a desire to create the ultimate garment, one that is more refined, more timeless, and more wearable than anything before. As they grew, they faced the demands of the fashion industry, where mass production and constant pursuit of more prevailed. This contrasted with their vision for L'Estrange, pushing them to follow their own path even more boldly.
In a world where fashion often feels disposable, L'Estrange challenges the status quo. They offer an antidote to mass production and over-consumption with their wardrobe, a solution for a better future where style and luxury coexist harmoniously with sustainability.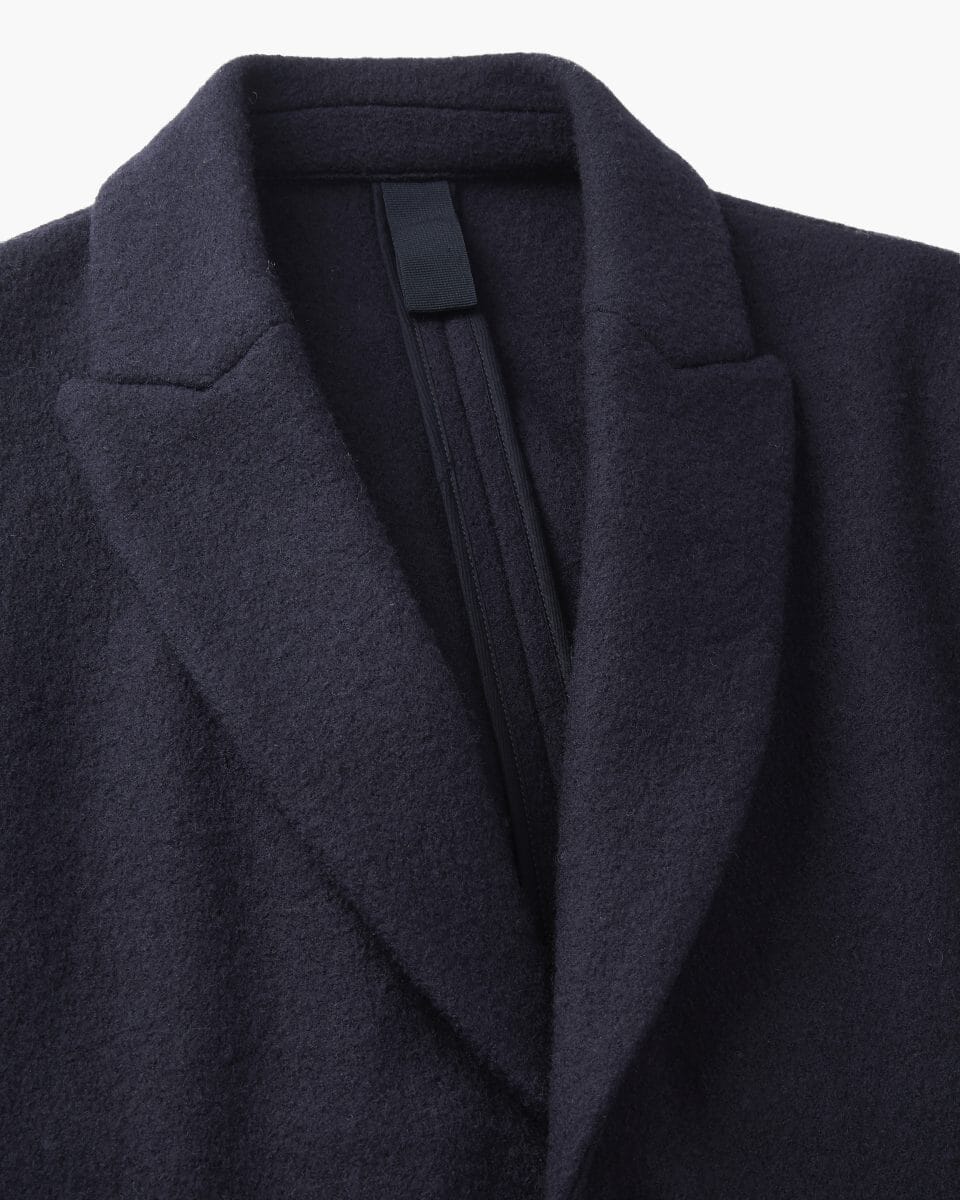 Their commitment to holistic design extends beyond clothes to their stores, where biophilic design principles create multi-sensory environments that encourage well-being and mindfulness. Step into a L'Estrange store and discover a connection with nature.
In a world of fast fashion and disposable trends, L'Estrange stands as a beacon of sustainable luxury and timeless style. Discover the Jersey Wool Coat and experience a new standard of modern elegance.
---
---
Find out more about L'Estrange: the low-impact brand with a high-profile following.