With hundreds and hundreds of new sneakers and silhouettes literally getting announced every single month, searching for the right pair can be a bit like trying to find a needle in a haystack – it's not impossible, but it can take a very, very long time. That's where smart-casual sneakers come in.
Sometimes you just want a pair that you can rock while you're out and about, but it shouldn't look amiss during fancier occasions like cocktail parties or a dinner with the in-laws. With that in mind, we've hand selected the best smart-casual sneaker brands for men that you should look into right now. These aren't your usual run-of-the-mill companies. In fact, most of them are a little niche, a little independent, but very, very versatile. So, let's get to it.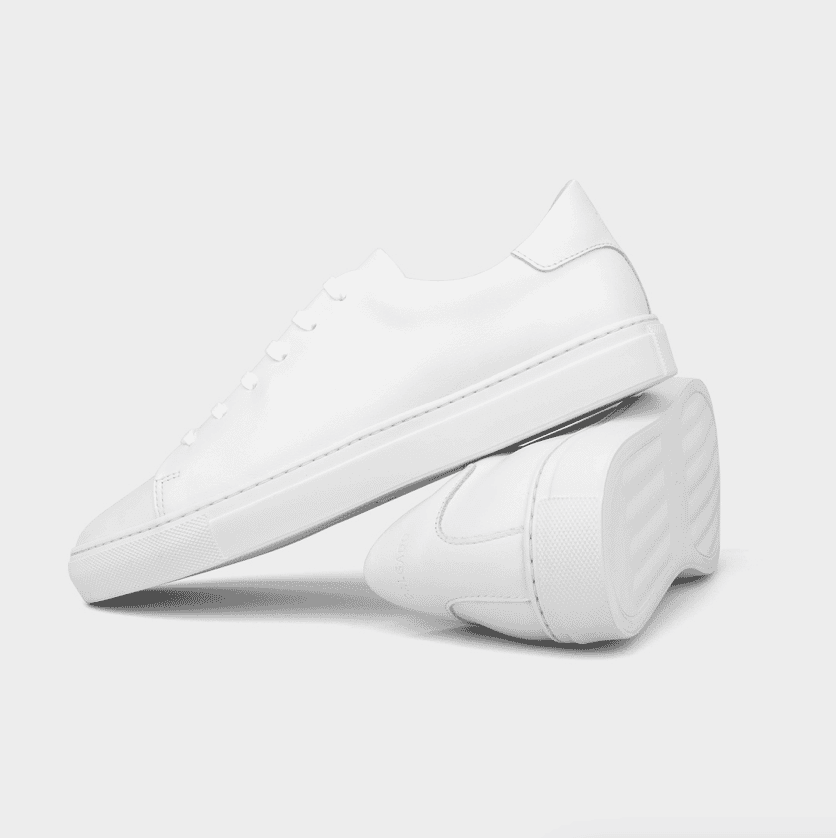 How to wear smart-casual sneakers
If you're interested in adding some smart-casual sneakers to your menswear arsenal, it's worth noting that, just because your kicks can be worn everyday and everywhere, it doesn't automatically mean your whole outfit can too. Everything needs to work in tandem with each other so it doesn't look weird.
One of the first things that you should do is do away with those oversized hoodies and ripped jeans, and opt for something that's a little more presentable instead like an Oxford shirt, a simple white tee, or a tailored trouser. You might also want to think about completely switching up your sock game too. Those funky, patterned ones that you bought in 2017 all have to go, and in its place, you should invest in some solid crew ones and some ankle socks as well, for the days that you're wearing shorts.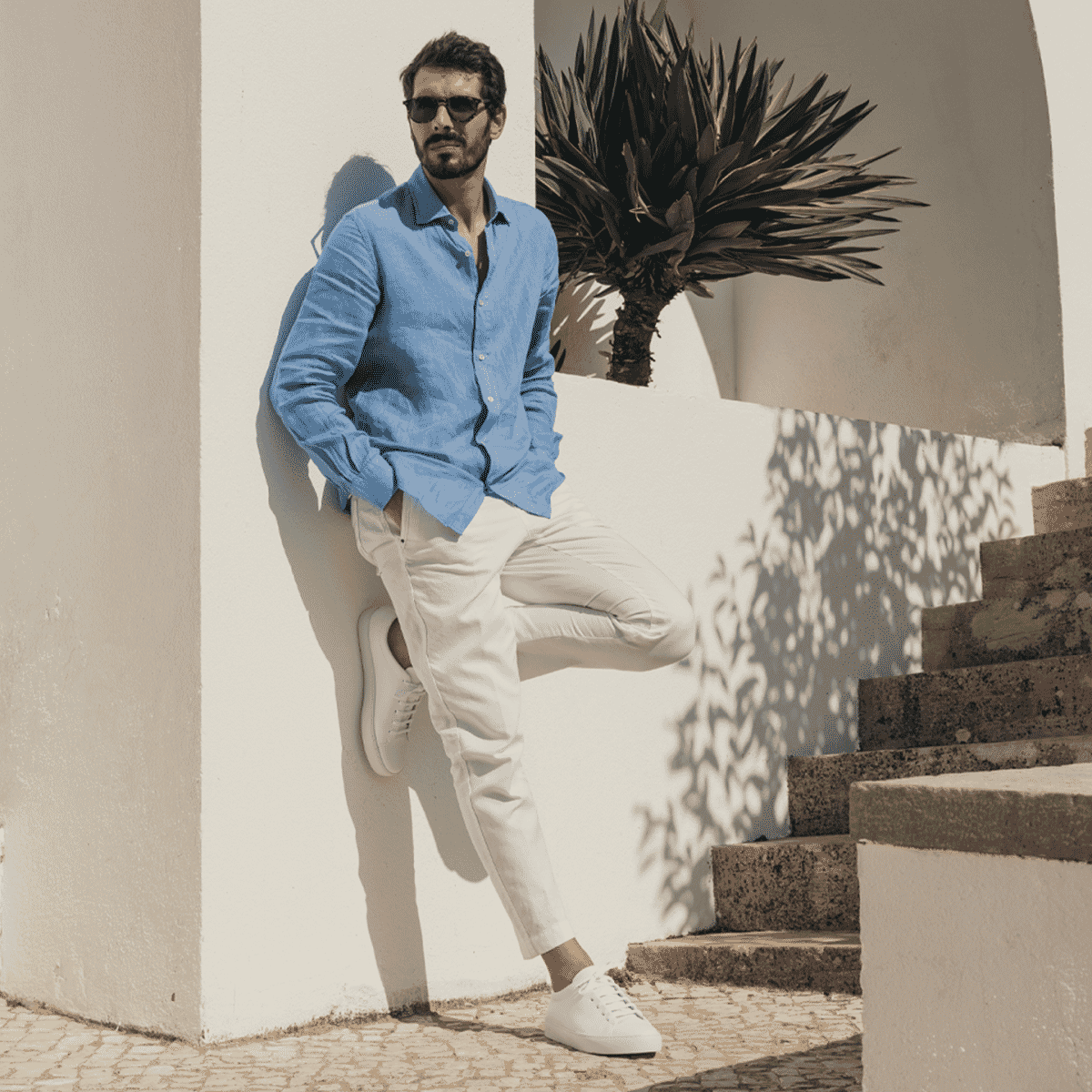 Best smart-casual sneaker brands for men
JAK
Even though JAK has only been around for nine years, it's managed to achieve more in the past decade than most footwear companies do in their entire lifetimes. It sounds like an overstatement, but it's really not. Founded by Isabel and José Maria, the Lisbon-based independent label is home to some of the most premium and reasonably-priced sneakers that the world has ever seen. From the Glove that's designed to fit like a, well, glove, to the brand new Mercury, you're bound to find a model that's made for you.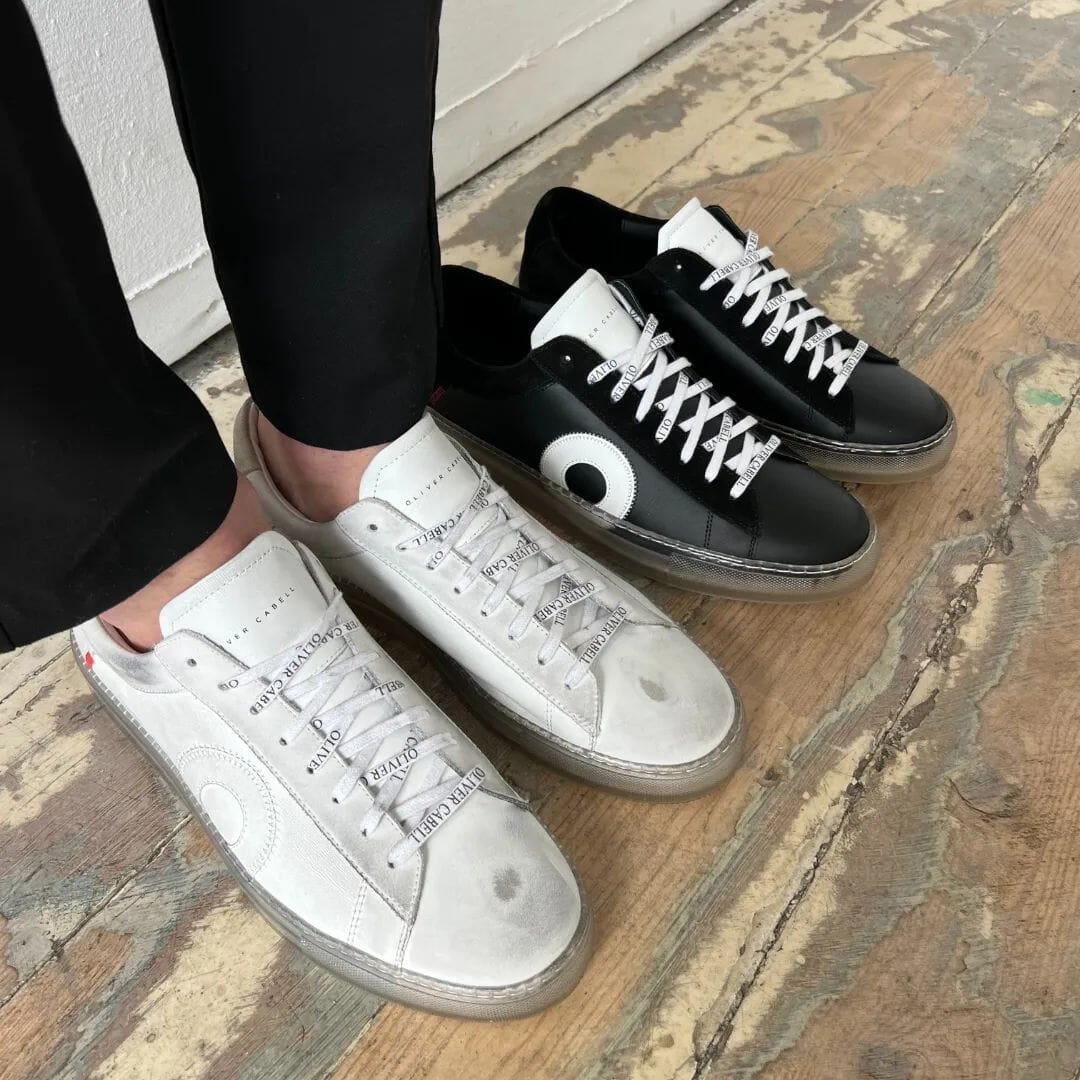 Oliver Cabell
In 2018, Scott Gabrielson was feeling frustrated and unfulfilled with his day job, so he packed up all his things and moved to England to start Oliver Cabell, and the trainer game hasn't been the same since. Fast forward five years, and the company now has a total of ten best-selling silhouettes that have proven particularly popular among the quiet luxury crowd. The imprint has also expanded into driving shoes, penny loafers, boots, accessories, and so much more, and fans just can't get enough of it.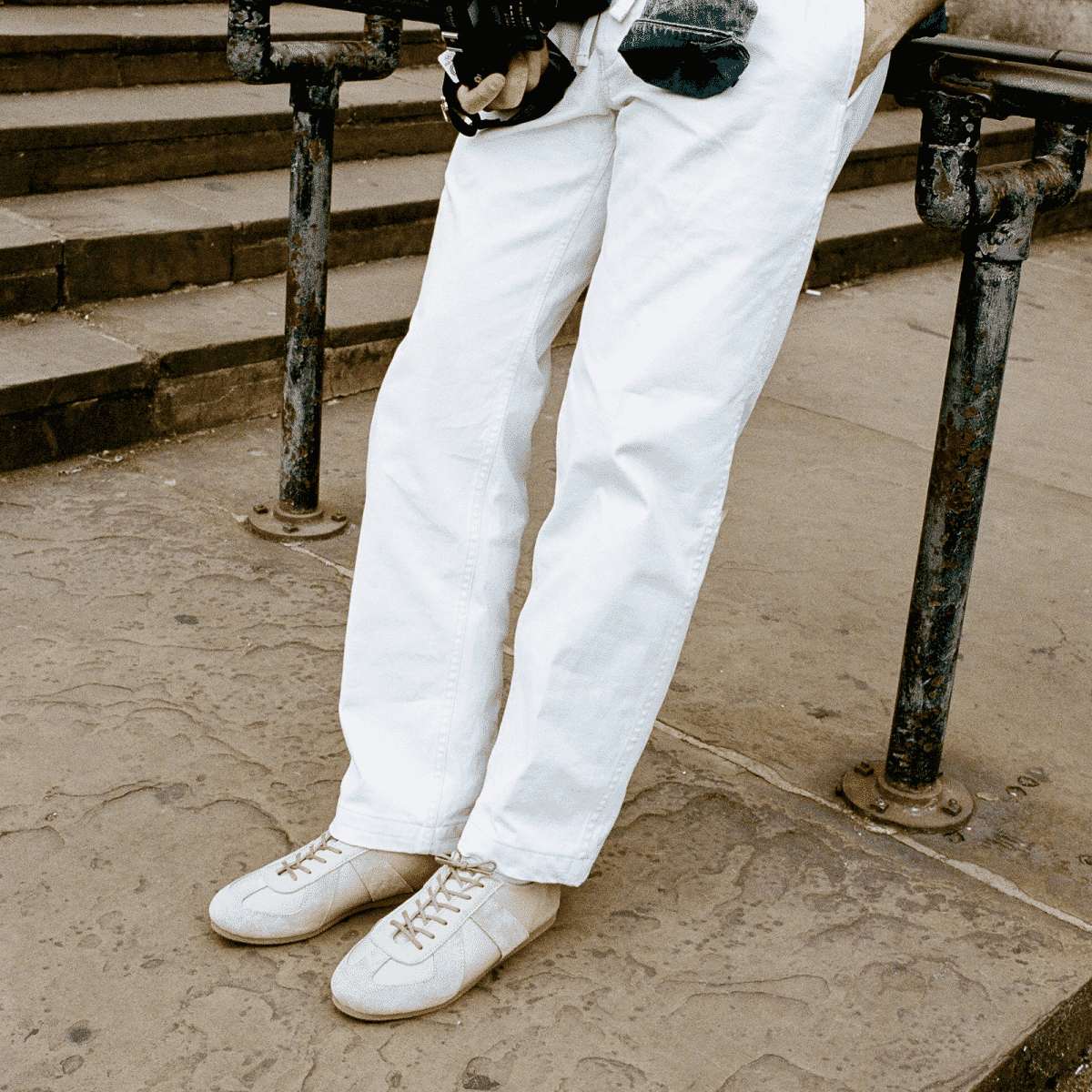 Crown Northampton
Crown Northampton has got to be one of the oldest footwear companies, not just in the realm of smart-casual sneakers, but within the industry as a whole. Established all the way back in 1908, it specialised in producing some of the finest shoes for the finest folks. Today, it proudly remains in fifth-generation family ownership, and with a whole collection of handmade trainers such as the Overstone Derby and the Upton Wholecut, they're making massive moves across the pond, especially in Japan where craftsmanship is everything.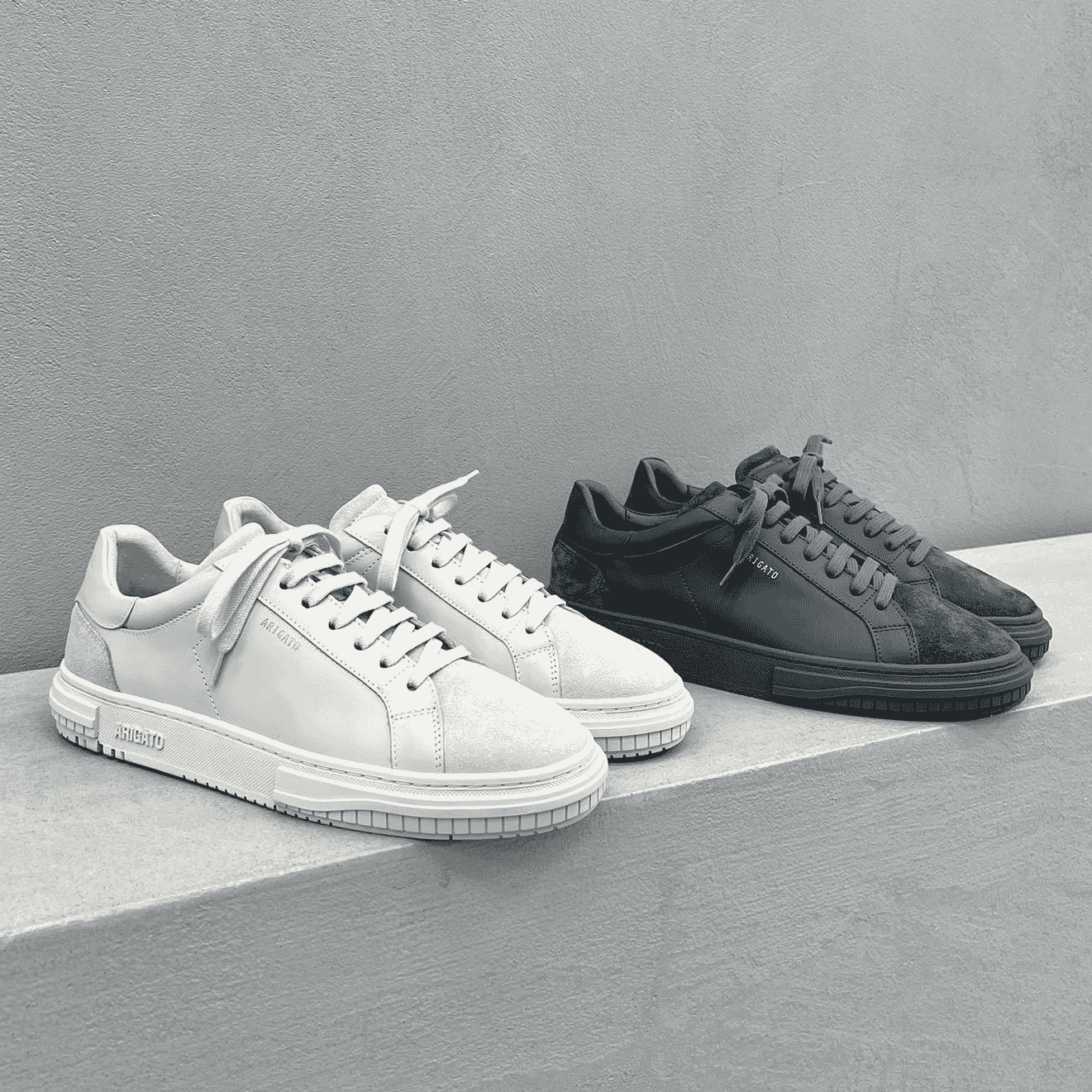 Axel Arigato
Known globally for its Japandi-inspired aesthetic (a combination between Japanese and Scandi), Axel Arigato has been rewriting the streetwear rulebook since it was first established a little under a decade ago. Placing a laser shape focus on creating sneakers that are simple yet sophisticated at the same time, models like the Area Lo and Clean 90 have made frequent cameos in menswear wardrobes all across the globe. It's no wonder that in 2023, British fashion house Mulberry tapped Axel Arigato for a full line that included everything from trench coats to shoulder bags.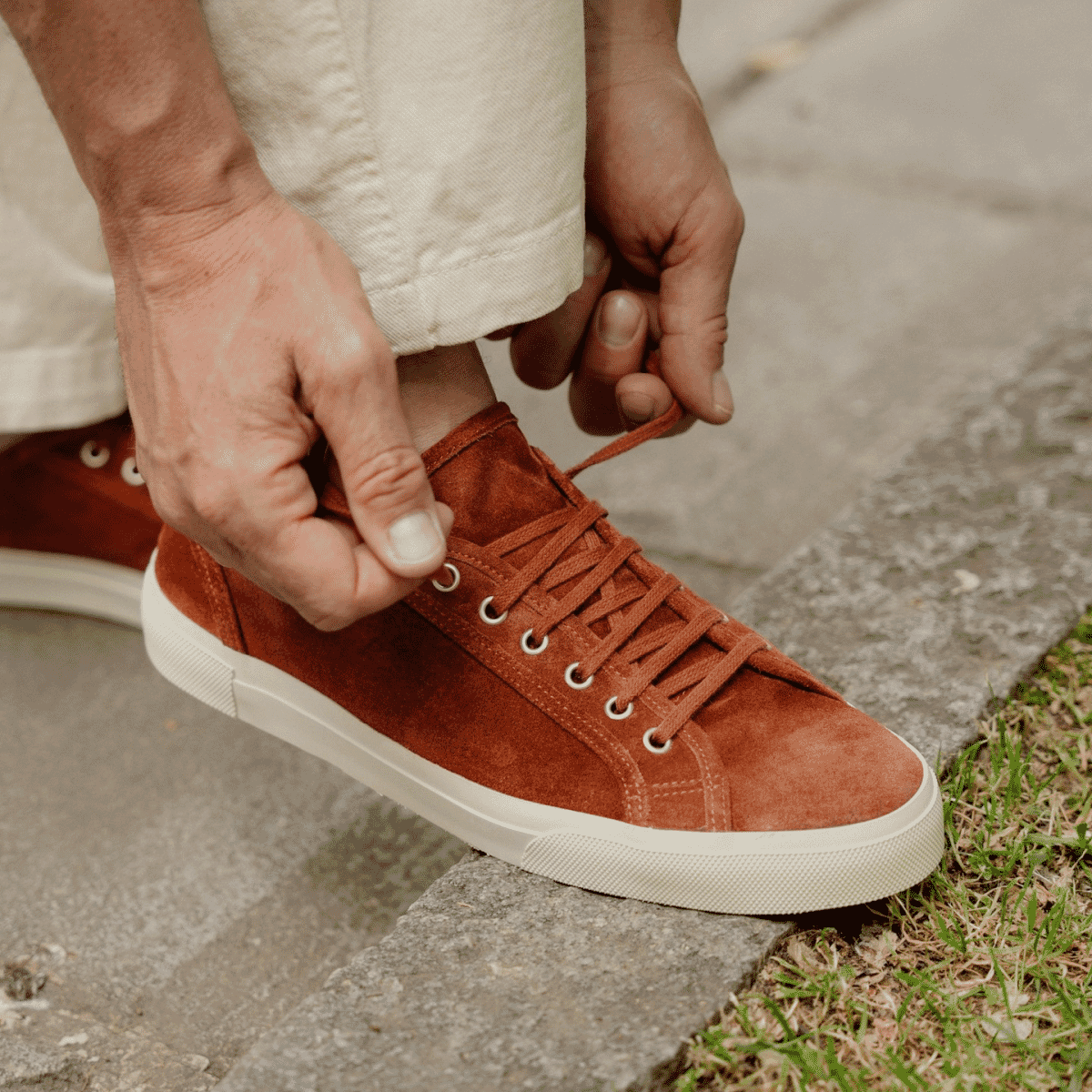 Velasca
In a world where everything is mass produced using nothing but ugly grey machines, Velasca sits pretty. Back in 2013, Enrico Casati and Jacopo Sebastio knocked on the doors of artisans in the Marche region of Italy with the grand idea of creating excellent quality men's shoes at a fair price. How? By selling directly to the customer. While many didn't think that this was possible to begin with, one decade later, the duo have managed to prove everyone wrong. Everything from Valasca's shoes to its clothing has been produced with the highest quality in mind. This means you'll still be wearing them for many, many years to come.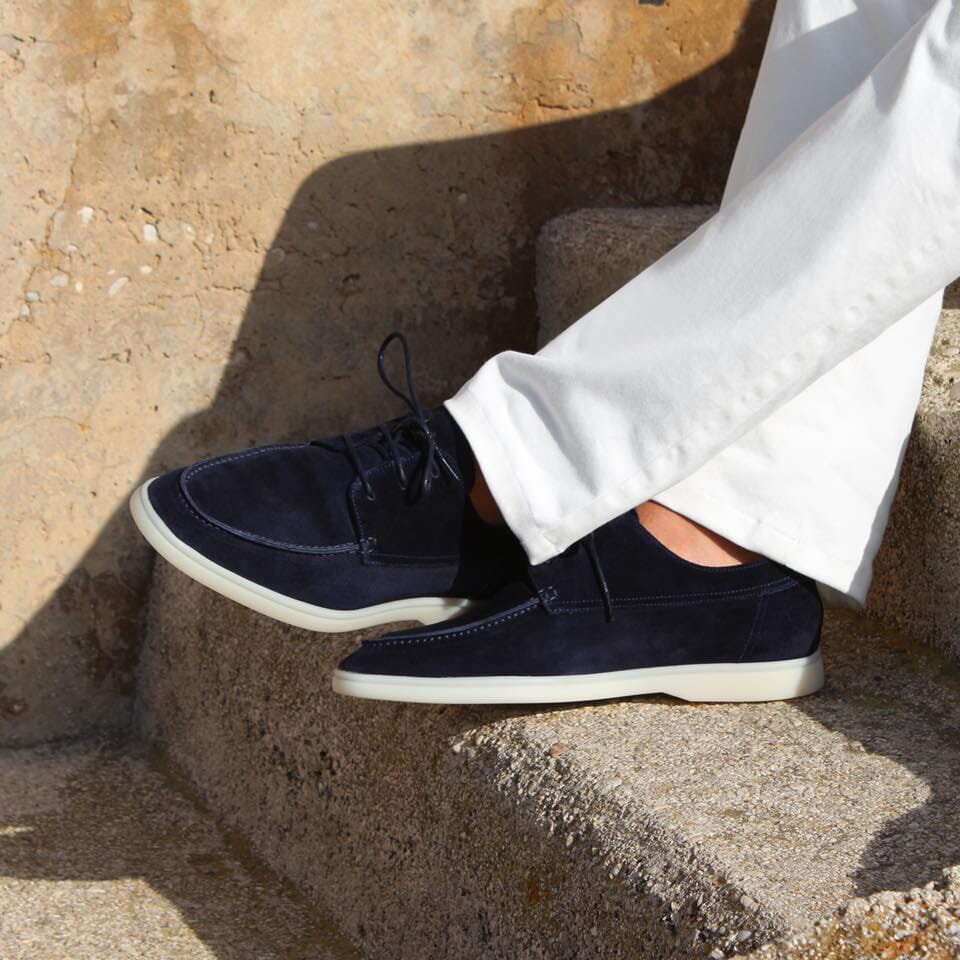 Aurélien
Traditionally, luxury fashion is eye-wateringly expensive and made for those with very deep pockets. However, Aurélien doesn't think that it needs to be like this. Based in the Netherlands, the label's collections are made in Italy and inspired by the Mediterranean. While it's known mostly for its premium jackets and knitwear, its smart-casual sneakers should definitely be on your radar as well. There's so much hype surrounding pairs like the Voyager, and while it seems a little on the pricey side, when you take a second to look at what it's made from and where it's made, you'll be left pleasantly surprised.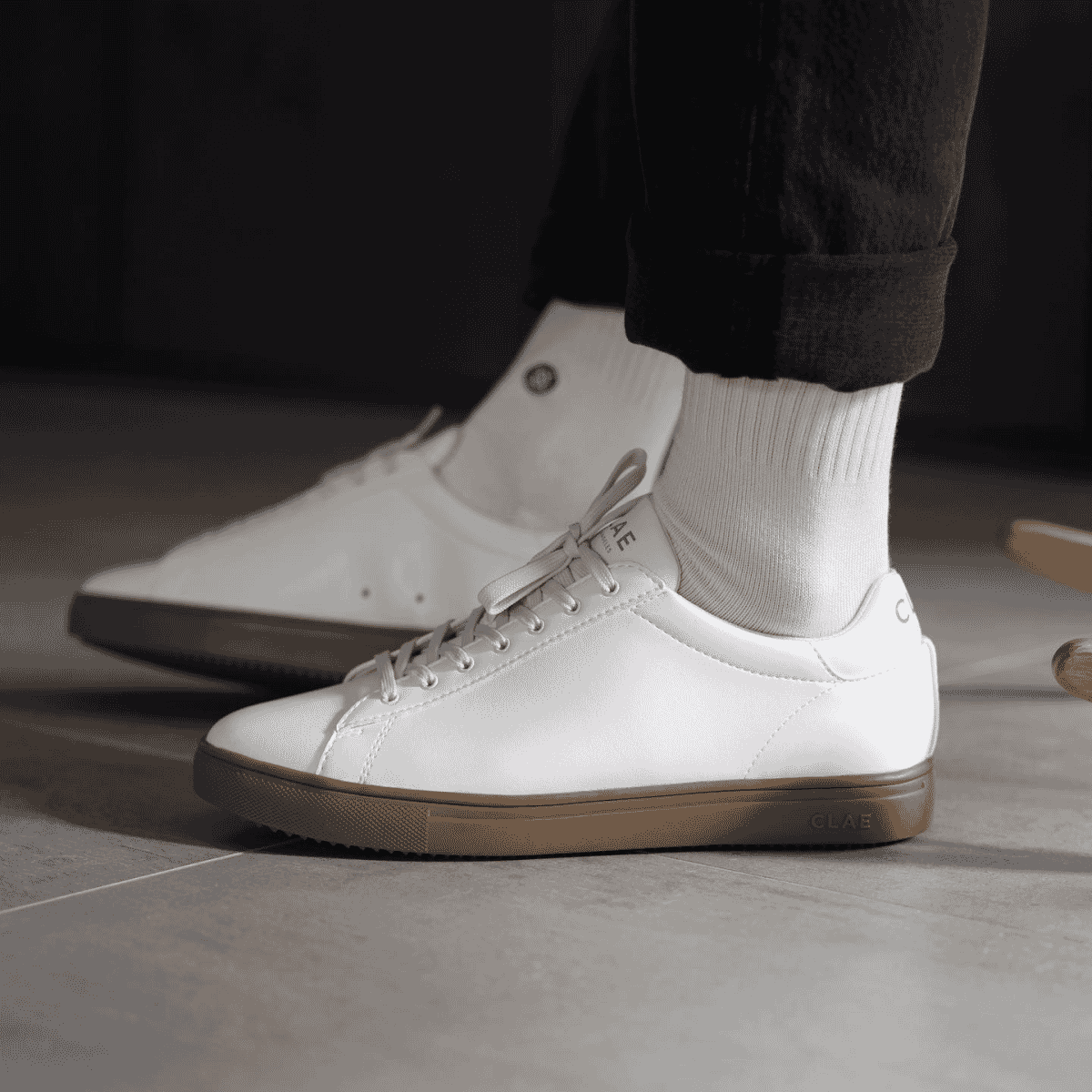 CLAE
Born in 2001, CLAE was created with the idea of making the most beautiful trainers with the most beautiful materials. Focusing on everything upcycled, organic, and vegan, the LA-based brand is home to some of the most environmentally-friendly and sustainably-crafted pairs that the footwear world has ever laid their eyes on. While most synthetic leather is produced using plastic that's not very pleasant to look at or to feel, CLAE uses cactus leather that you really need to see to believe. It also recently debuted its AppleSkin collection that's made with leftover pomace and peel from the fruit juice and compote industry.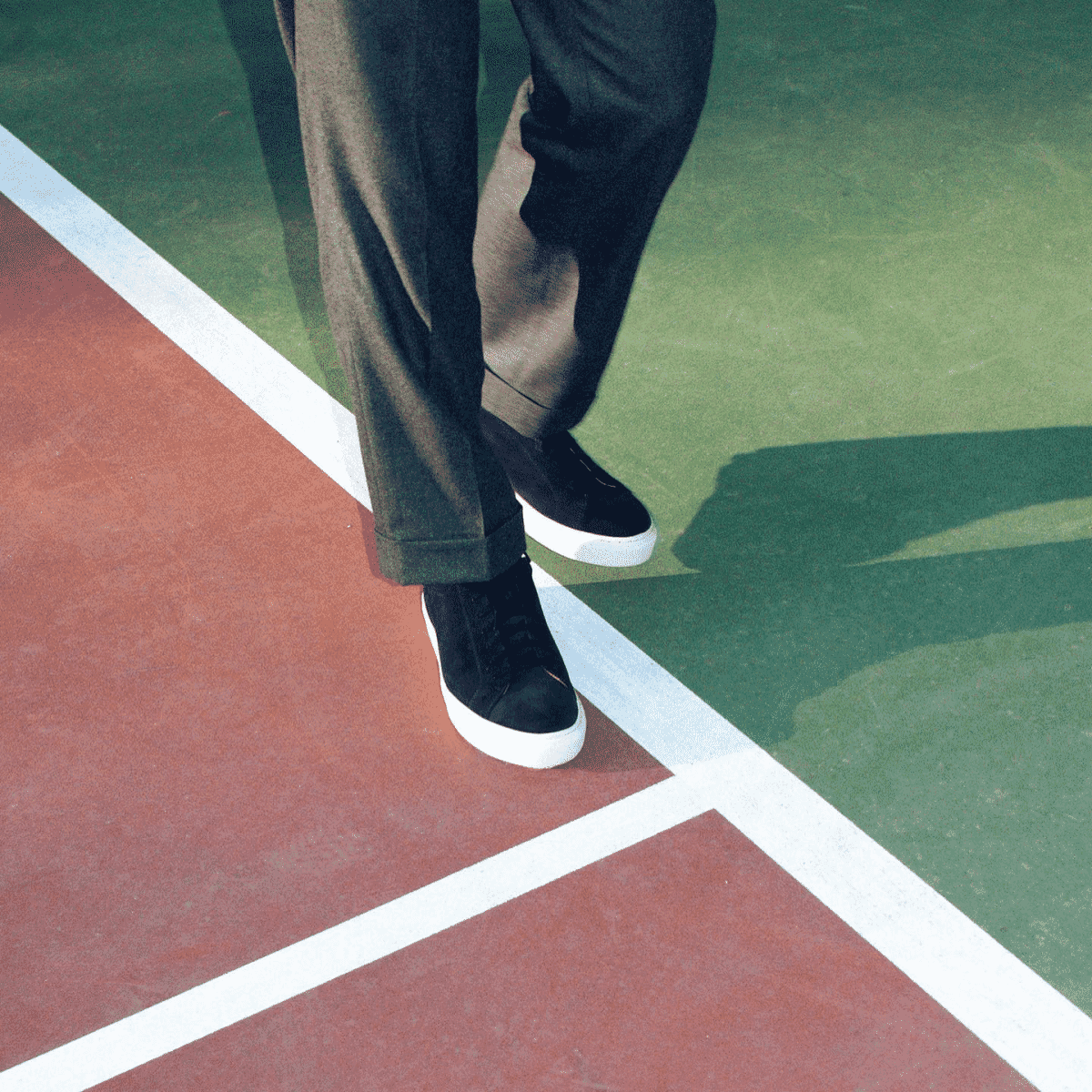 Myrqvist
The journey of Myrqvist began in 2016. Like most things do, it started off pretty small, but even from the very beginning it had a very big idea: to craft quality footwear in a timeless design and at a reasonable price. Fast forward to today, and the Swedish label has managed to achieve just this. While it's known mostly for its Oxfords, boots, and loafers, its men's smart-casual trainers are also iconic in their own right. And while they may look a million dollars, they won't cost you a million dollars.
Dalgado
And, of course, you just can't talk about the best smart-casual sneaker brands for men without giving Dalgado a special shoutout. Based in Germany, the studio started off producing ethically and environmentally-friendly belts and gloves that were handcrafted by revered artisans across Europe. Eventually, it expanded into the realm of trainers and the rest is history. Each and every model, from the Giuseppe to the Laurent, has been expertly made from luxurious materials that are designed to last until next decade. And the decade after that. And the decade after that.
Take your outfit up a notch with these luxury sneaker brands.
---
---