In an age where timepieces are as much a fashion statement as they are a functional accessory, the appeal of thin watches for men has never been more pronounced. The quest for wristwear that seamlessly marries form and function has led to a resurgence in demand for thin watches, favored not just for their sleek aesthetics but also their comfort. In this article, we delve into the world of horology to uncover the best brands that offer a stunning array of thin watches for men. Whether you're drawn to the timeless elegance of a dress watch or the versatile charm of an everyday timepiece, our exploration will guide you through the top-notch brands known for crafting slim, stylish, and reliable watches that effortlessly adorn the wrists of modern gentlemen. So, if you're on the hunt for the perfect balance between subtlety and sophistication, join us on this journey as we navigate the world of thin watches and discover the brands that have mastered this art form.
Why should you shop thin watches for men?
Shopping for thin watches for men is an endeavor that combines both style and practicality. These sleek timepieces offer a refined and understated elegance, making them suitable for a wide range of occasions, from formal events to everyday wear. Their slim profiles not only add a touch of sophistication to any outfit but also ensure maximum comfort throughout the day. Additionally, thin watches are perfect for those who prefer a minimalist look, allowing the focus to remain on the quality of craftsmanship and the watch's subtle details. So, whether you're looking to enhance your personal style or seeking a versatile accessory that complements your wardrobe, shopping for thin watches for men is a choice that effortlessly combines aesthetics and functionality.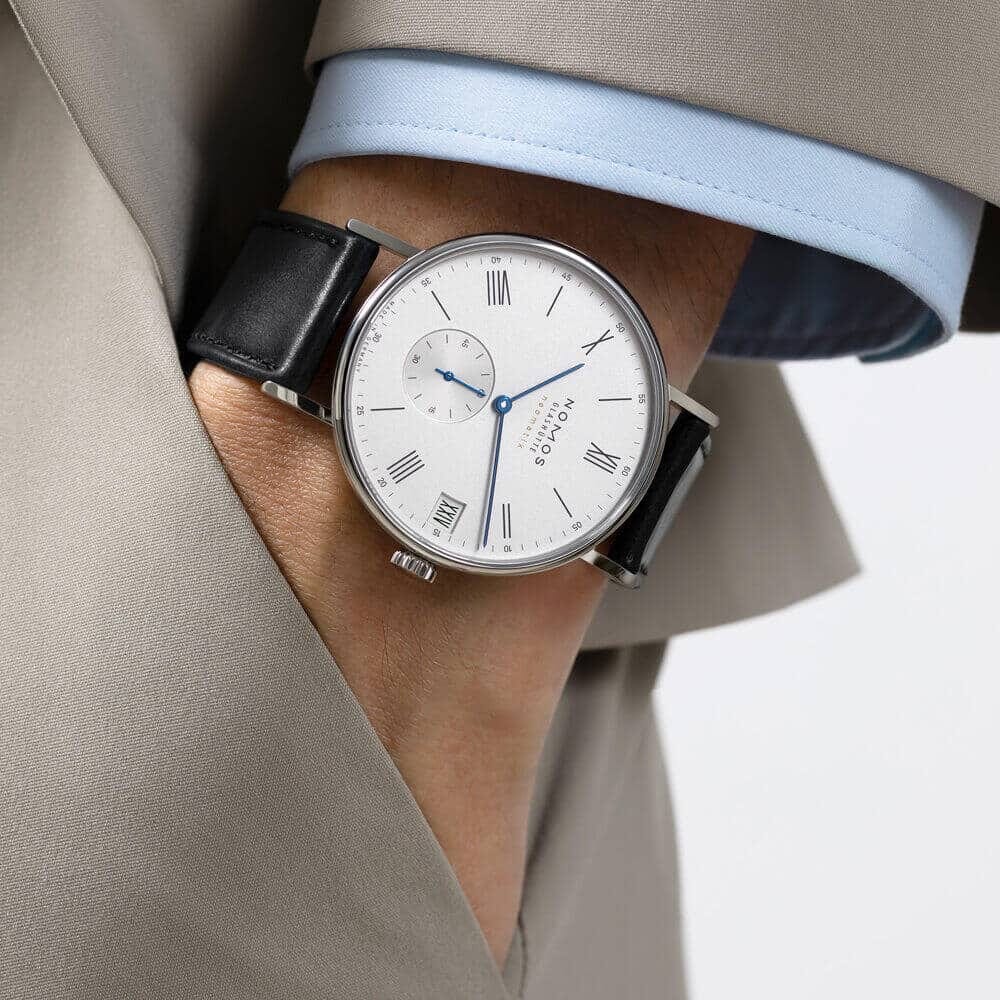 How should you style thin watches for men?
For men who mean business
When it comes to wearing a thin watch for business, keep it understated. Pair with a well-fitted suit and a crisp shirt. Opt for classic designs with metal or leather bands that complement your attire. The watch should blend seamlessly with your ensemble, projecting professionalism and confidence.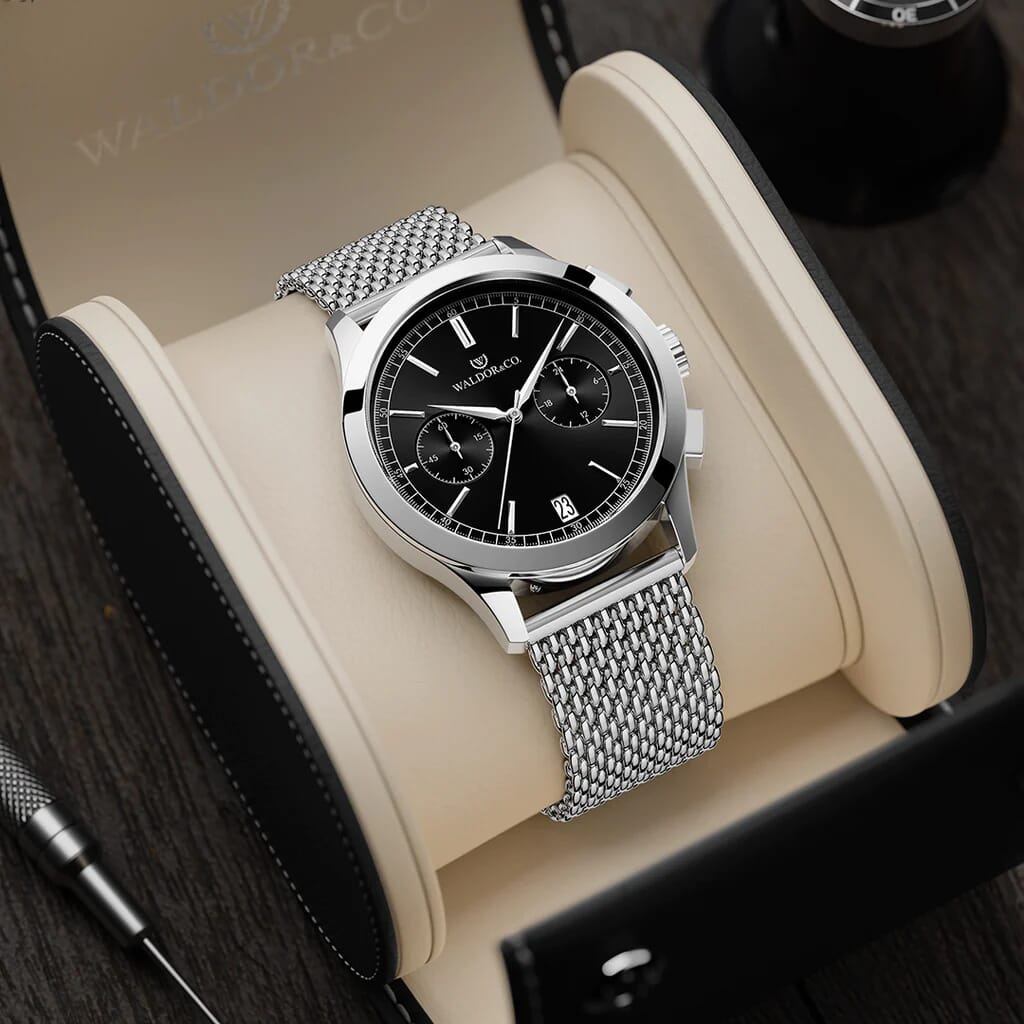 For men on the move
For men on the move, a thin watch is a versatile travel companion. Choose a durable strap, like stainless steel or leather, for resilience. Keep the dial clean and legible for different time zones. Its slim profile ensures comfort during long journeys, making it both stylish and practical for frequent travelers.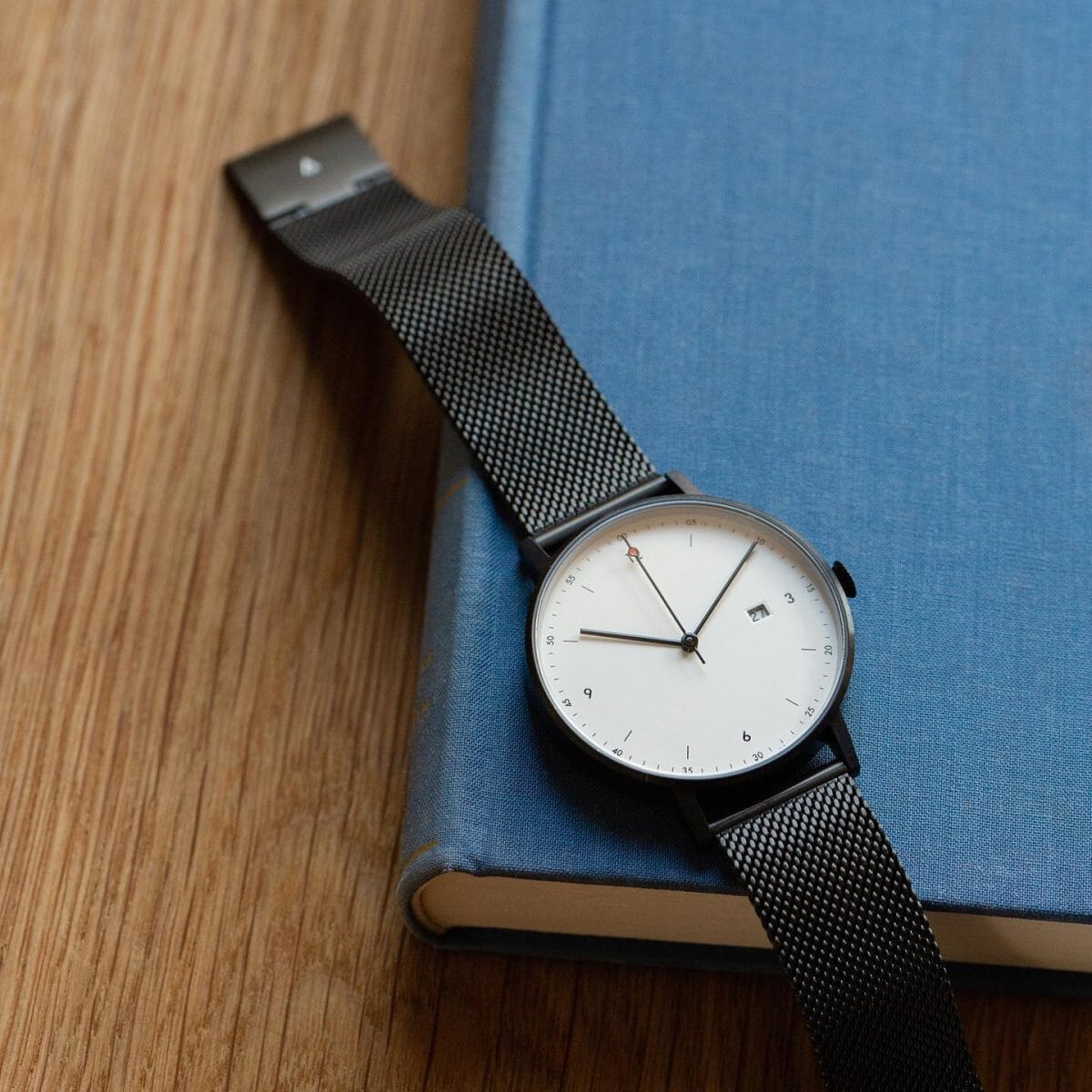 For men who master the art of moderation
For men who prioritize minimalism, a thin watch is ideal. Opt for a sleek design with a monochromatic dial and a slim leather or mesh band. Keep it simple, with no unnecessary embellishments. Let your thin watch be the refined focal point of your attire, embodying the essence of minimalistic elegance.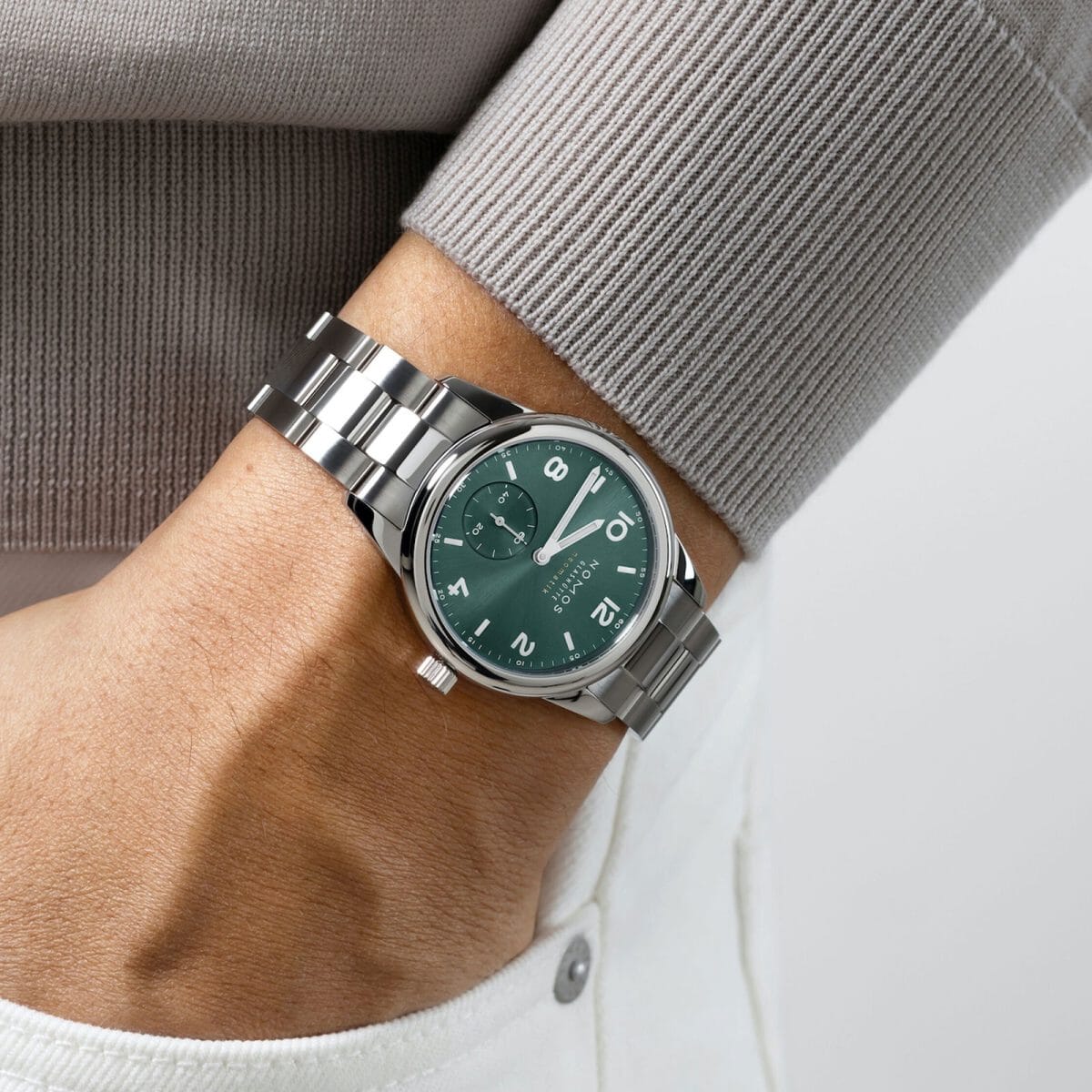 For men making a statement
For men aiming to make a bold statement, choose a thin watch with a distinctive design or unique features. Contrast it with an outfit in complementary colors. Whether it's a striking dial, vibrant strap, or intricate detailing, let your thin watch be the centerpiece of your ensemble, expressing your individuality and confidence.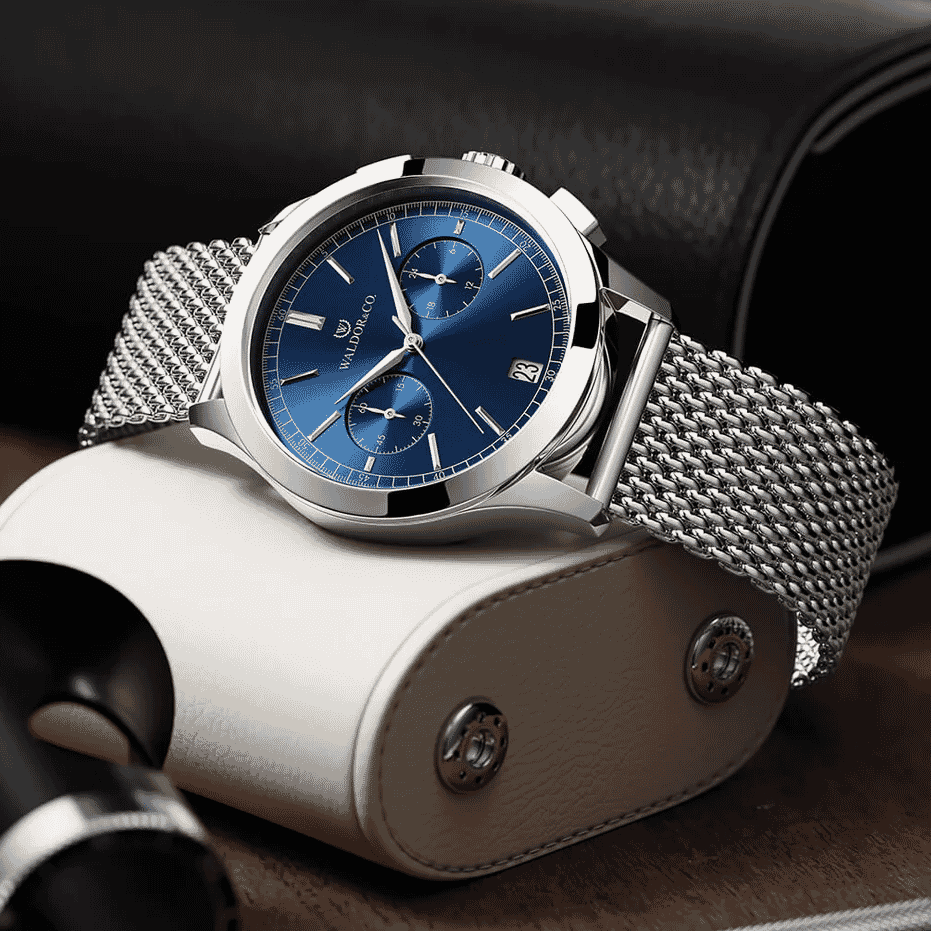 Brands that boast thin watches for men
Waldor & Co.
Waldor & Co., an affordable Swedish watchmaking brand, caters to men who appreciate a minimalist design with a Southern European edge. Their approach combines Swedish craftsmanship with a touch of Southern European flair, resulting in timepieces that balance elegance and affordability. The Original 0 Cote D'azur is a prime example, with its sleek design and quality components. Waldor & Co. focuses on providing high-quality, stylish watches that appeal to those seeking both sophistication and value, making them a go-to choice for the modern man who appreciates refined aesthetics without breaking the bank.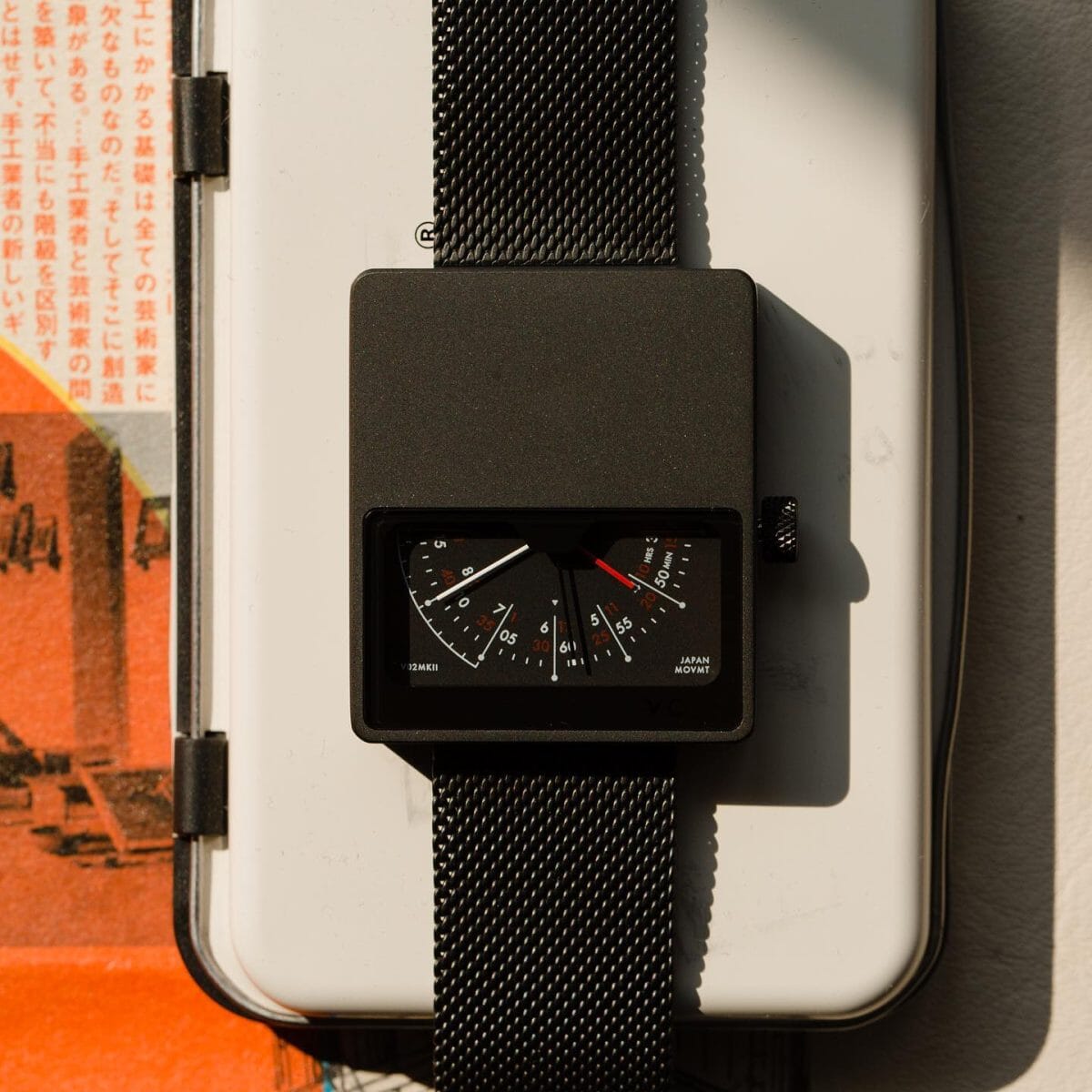 VOID Watches
VOID Watches is a standout option for men seeking thin, minimalist timepieces. This Scandinavian brand excels in delivering understated designs at surprisingly affordable prices, with its entire range priced below £500. VOID's commitment to minimalism is evident in its simple time-only pieces, available with leather or mesh bracelet options. While they offer traditional round cases, VOID's square watches, exemplified by models like the V01 and V02, pay homage to classic '80s square designs, infused with a contemporary minimalistic twist. With VOID Watches, you'll find elegance and style that doesn't break the bank.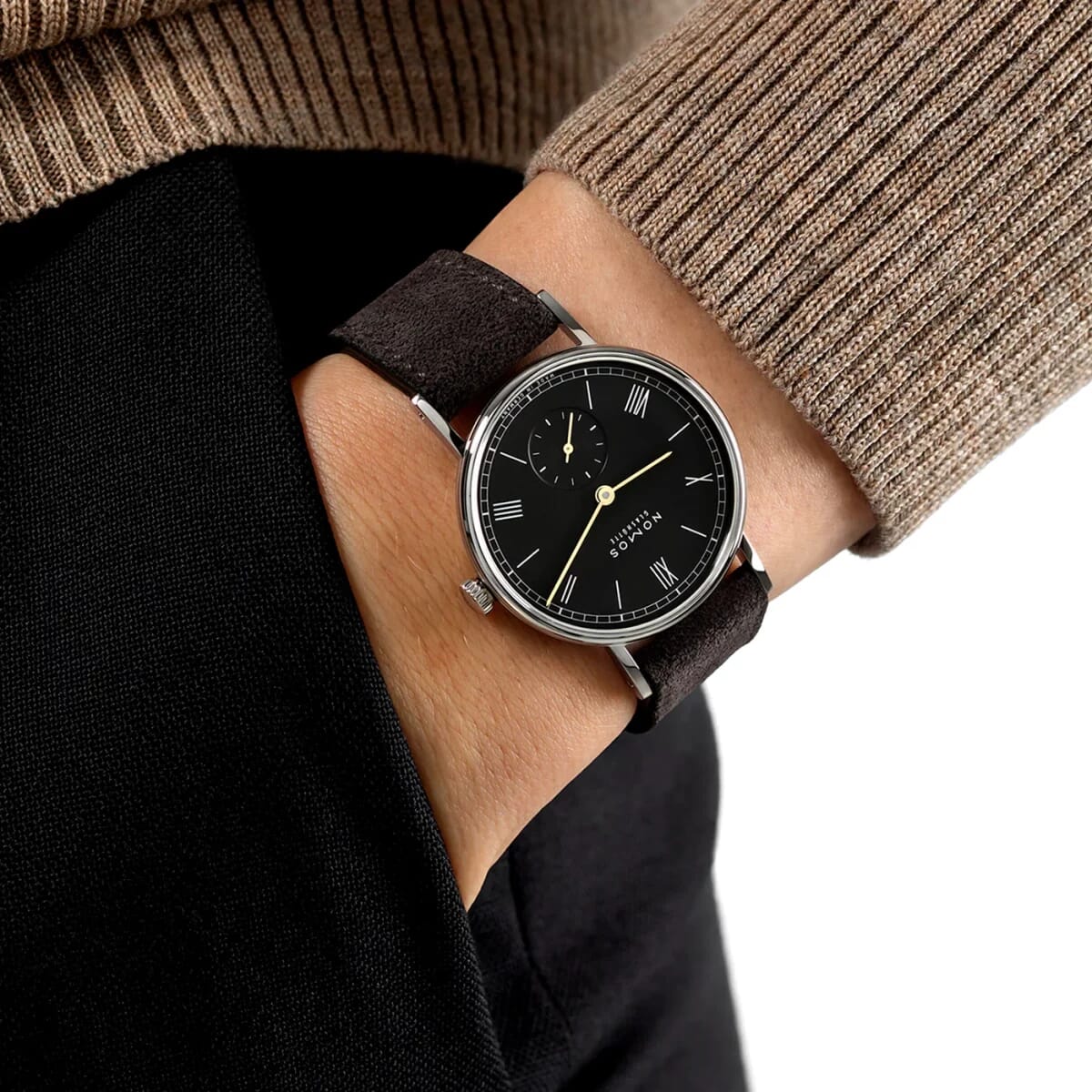 NOMOS Glashütte
NOMOS Glashütte stands out in the realm of thin watches for men due to its commitment to timeless elegance and precision craftsmanship. What makes NOMOS watches truly unique is their ability to achieve remarkable thinness without compromising on functionality or aesthetics. The brand's in-house movements are a testament to German engineering excellence, delivering exceptional accuracy in svelte, elegant cases. NOMOS watches, with their slender profiles, offer a harmonious blend of style and substance, catering to men who seek refined timepieces that are both understated and distinguished.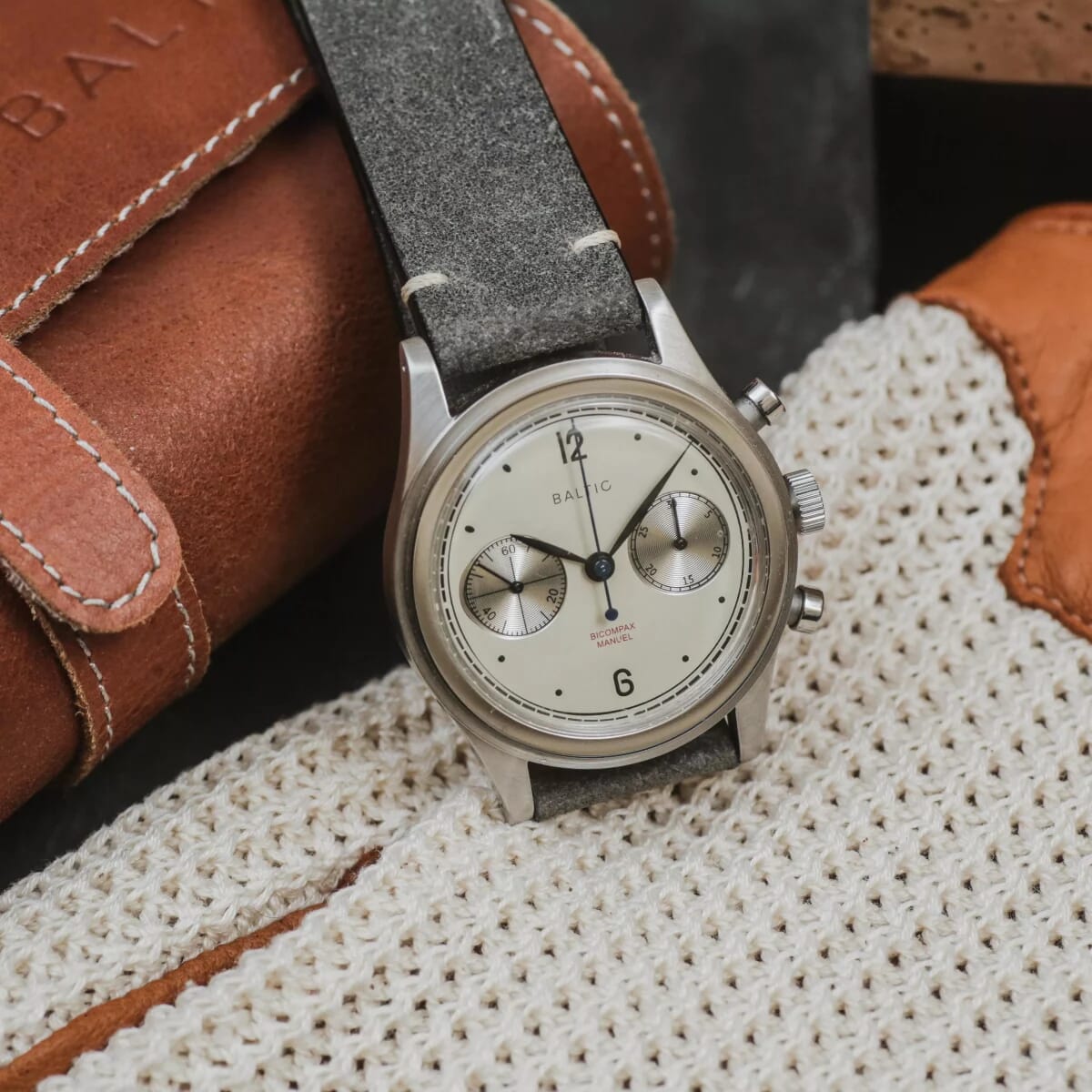 Baltic Watches
Baltic Watches is a brand known for its dedication to crafting vintage-inspired timepieces with a contemporary twist. Specializing in affordable yet meticulously designed watches, Baltic offers a compelling option for men seeking thin watches. Their timepieces feature slender profiles without compromising on quality or style. Baltic's commitment to combining timeless aesthetics with modern sensibilities results in thin watches that are both classic and accessible, making them an excellent choice for men who appreciate refined design and affordability in their timekeeping accessories.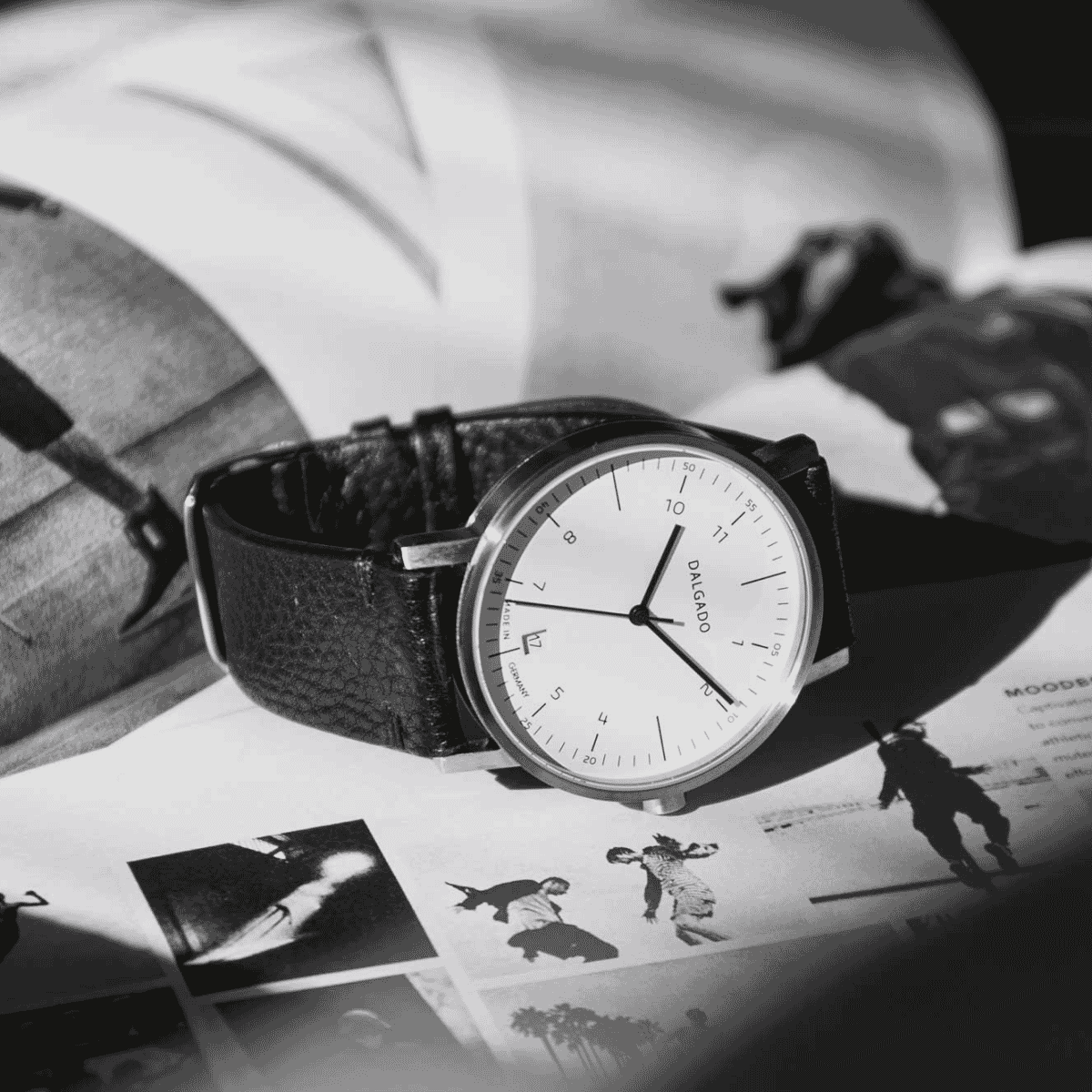 Dalgado
Dalgado is a brand renowned for its commitment to crafting premium leather goods, including accessories and timepieces. Men should consider Dalgado for their unique thin watches because of the brand's emphasis on exquisite materials, meticulous craftsmanship, and timeless design. Dalgado's thin watches for men stand out for their blend of elegance and quality. With a focus on minimalist aesthetics and exceptional build quality, Dalgado offers an enticing option for men seeking thin watches that seamlessly combine style and substance.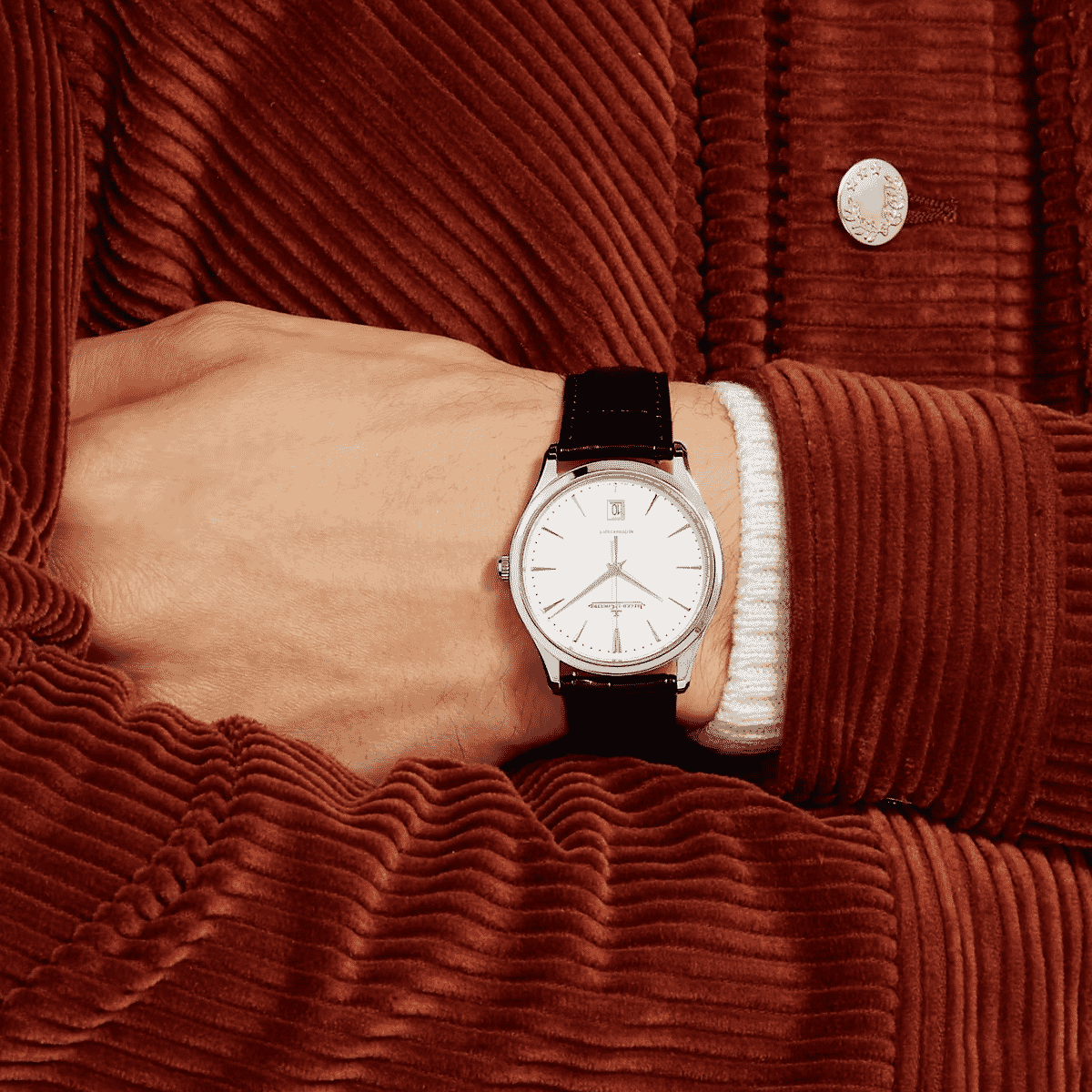 Jaeger-LeCoultre
Jaeger-LeCoultre, a distinguished Swiss watchmaker, is synonymous with precision and luxury. Men opt for Jaeger-LeCoultre for their thin watches due to the brand's rich horological heritage and commitment to excellence. Their exceptional thin watch options, including iconic models like the Master Ultra Thin, are unmatched in craftsmanship and sophistication. Jaeger-LeCoultre's mastery in creating ultra-thin movements sets them apart, offering men a unique blend of refined aesthetics and technical prowess that few other brands can match, making their timepieces coveted among connoisseurs.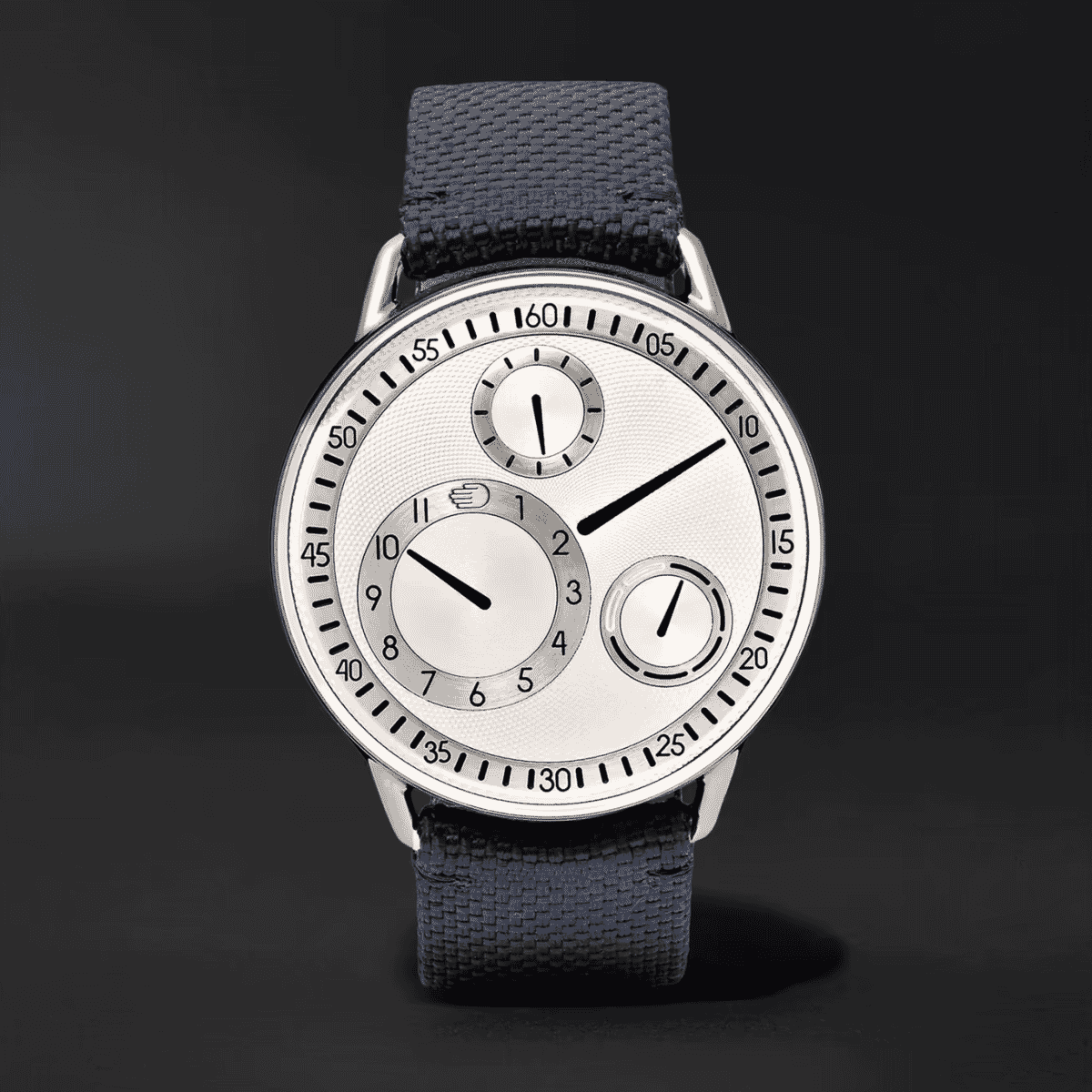 Ressence
Ressence, founded by Belgian industrial designer Mr. Benoît Mintiens, offers innovative thin watches for men that redefine luxury watchmaking. Blending "renaissance" and "essence" in its name, Ressence encapsulates its vision. Each timepiece in their collection reflects the brand's rich watchmaking history and commitment to reimagining horological essentials. Ressence's thin watches stand out for their avant-garde design, technical precision, and a distinct approach to timekeeping, making them a captivating choice for men seeking timepieces that merge tradition with innovation. Explore their collection for a unique horological experience.
Shop men's designer watches at OPUMO.
---
---