The beauty of hunting down a classic car to head up one of our weekly features on the OPUMO Magazine is the variety on offer from around the world. Sometimes you lean towards the classic element and look to icons such as the Aston Martin DB5 or a Jaguar E-Type. Other times, it's more of a pulse-racing, palm sweating, heart-pounding kind of adventure of unearthing a rally or race car.
To make sure you haven't missed a thing, and to introduce you to some of the finest custom motorcycles of 2017 too, we have put together an essential list of the top 10 automotive articles of the year. Think of it as a bit of homework for next year if you're looking to invest in a classic or just an excuse to gaze at that DB5 you've wanted since you were 12. Either way, enjoy.
Jaguar Is Bringing Back 10 'Reborn' E-Types
Following on from the success of its continuation programme for the Lightweight E-Type, Jaguar Classic has announced that it will be restoring ten first-generation E-Types and selling them directly to customers as part of the Jaguar Land Rover 'Reborn' series.
Read the full story here.
ROA Motorcycles Release The BMW R80 Custom Café Racer
Spanish-based garage ROA Motorcycles is a relative newcomer to the custom bike world, but that doesn't mean they lack experience. Despite being founded in 2014, ROA Motorcycles have already created 18 impressive and incredibly different builds over the past three years and the latest – a new take on the classic BMW R80 – could be the best yet.
Read the full story here.
1989 Porsche 911 Turbo By Weekend Heroes
Details really do make the difference when it comes to a car, and this 1989 Porsche 911 Turbo is a prime example. Currently available from the Munich-based master auctioneers Weekend Heroes, the Porsche is in an excellent original condition, complete with its arrow-straight spoiler and sleek all-black bodywork.
Read the full story here.
Think classic hot hatch and you tend to think Golf GTi. The Gallic alternative, presented here, is more unusual and arguably more interesting. Meet the quirky Renault 5 Gordini Turbo, based on one of the true greats of French car design.
Read the full story here.
Paul McCartney's Aston Martin DB5
As one of the most iconic British sports cars ever made, having featured in the classic 1964 James Bond flick Goldfinger, the Aston Martin DB5 is already a desirable classic car. But this example is no ordinary DB5.
Read the full story here.
Steve Jobs Once Owned This Classic Minimalist BMW Z8
BMW's 1990s Z8 is a highly desirable machine, with just 5,600 built. With the late Apple founder Steve Jobs listed as a previous owner, this silver example is a touch above the rest and it was sold in November at RM Sotheby's Icons auction in New York City for $329,500, substantially more than the market value for the vehicle.
Read the full story here.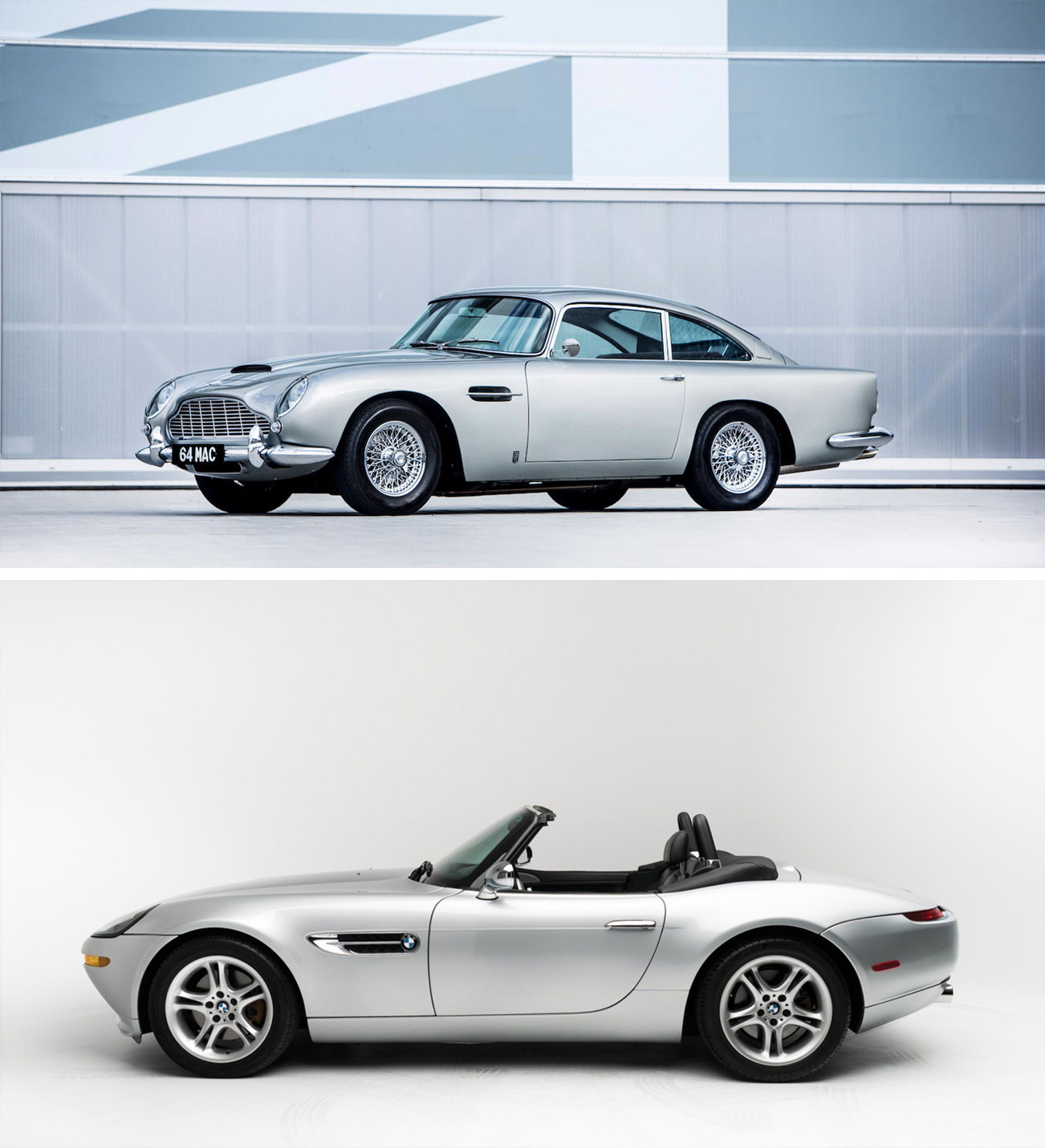 1960 Mercedes-Benz 300 SL Roadster
"There are around 900 million cars in the world, and thousands of models," Mercedes-Benz boss Dr Zetsche once remarked. "But there are only a handful of automotive icons. Our SL is one of them." Whatever your automotive allegiance is you'd be hard-pressed to disagree with the Dr, especially once you give this 1960 Mercedes Benz 300 SL Roadster the once over.
Read the full story here.
This 1978 Porsche 911 Safari Is The Ultimate Rally Car
It's fair to say that no classic car collection is complete without a Porsche 911 – whether that's the 911 Targa, which is one of our all-time favourites, or even the more modern and dynamic model of the Singer Vehicle Design Porsche 911. But we think we've found a Porsche 911 model that will top them all – if you're looking for a 911 that will add some real speed and durability to your collection that is.
Read the full story here.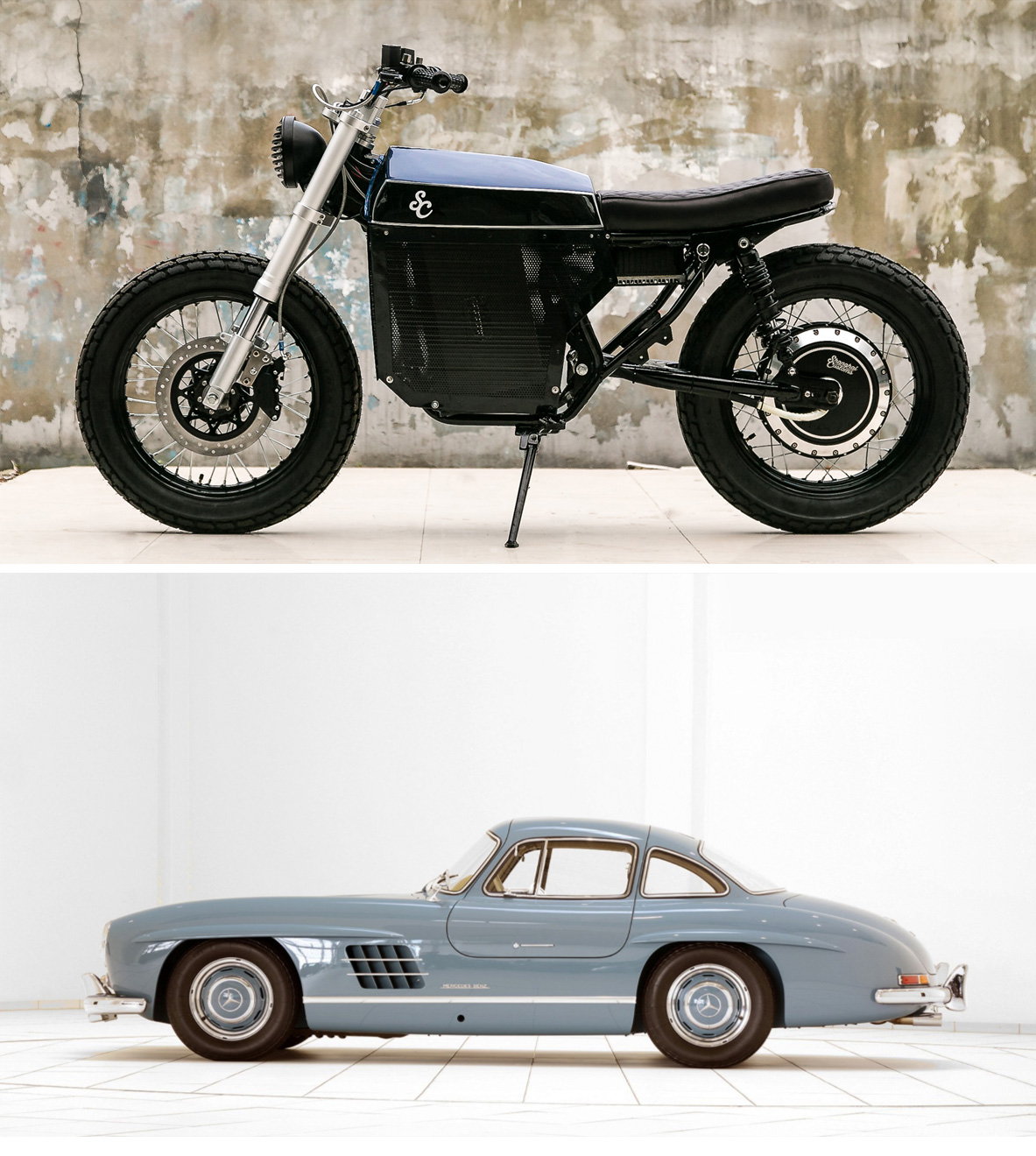 A Closer Look At Shanghai Customs' Electrifying Street Tracker
For a long time, electric motorbikes have been considered inferior to the sound, style and torque of traditional two-wheelers. But, the new Street Tracker from Shanghai Customs may just be the push start into the mainstream market that the electric motorbike has waited so long for.
Read the full story here.
Brabus Mercedes-Benz 300 SL Gullwing
With a resplendent light blue exterior and a clean chrome trim, it is hard to find a more complete Mercedes than this 300 SL Gullwing from Brabus. As the spectacular bodywork and signature gullwing doors encapsulate the elegant, masculine design that has become so synonymous with the German star that sits proudly on the bonnet.
Read the full story here.
Discover more of the world's finest classic cars and the latest automotive news on the OPUMO Magazine.