The nights are closing in, temperatures are dropping and you feel like you need to make the most of the weekend, all of which means: it's men's sneaker boots season. You know the type. Fashion-forward, highly technical footwear brought to you by a mixture of brands, from sportswear giants to handmade leather footwear experts. Men's sneaker boots that will easily do the job on a countryside trek but look equally good on a jaunt to the pub. 
The best of both worlds, a sneaker boot is a must have for stylish men who love their outdoor activities, but also want a technical shoe that looks the part. Here's our round-up of the best on the market including a few styling tips to (sneaker) boot.
What are men's sneakers boots?
Men's sneaker boots, in simple terms, are a hybrid sneaker and boot combination that brings together the stability and technical characteristics of a boot with the fashion-forward aeshtetic and sportswear features of a classic sneaker. The sneaker boot style has seen notable sportswear companies move into the technical outerwear sector, with lightweight but nonetheless sturdy designs that lend themselves to hiking and outdoor pursuits. 
Unlike a lot of technical outerwear, the sneaker boot is also design-led, owing to its sneaker-like visuals, making it an attractive option for multi-use. You can trek through the countryside in a pair but also wear them with a pair of jeans or chinos. The rise in popularity of the men's sneaker boot corresponds with gorpcore trends as well as the embrace in fashion of technical footwear, be that trail running shoes or recent luxury hiking boot trends.
Central to the appeal is the technical qualities. Most, if not all, are waterproof, often favouring GORE-TEX. Cushioning and comfort is paramount, as is a robust built to grip and withstand shock. Sneaker boots for men are the best of both worlds.
How should you style men's sneaker boots?
Styling men's sneaker boots corresponds with current outdoor trends. Loose-fitting waterproof pants from notable brands work well with premium waterproof jackets and puffer coats. For less technical looks, consider regular-fitting utility pants or chinos. Best to stay away from tailoring and formal wear as the mix can be quite jarring. Puffer jackets, quilted vests, heavy knit jumpers and long-sleeve tees all work well together for building a winter-inspired layered look for wearing above a sneaker boot.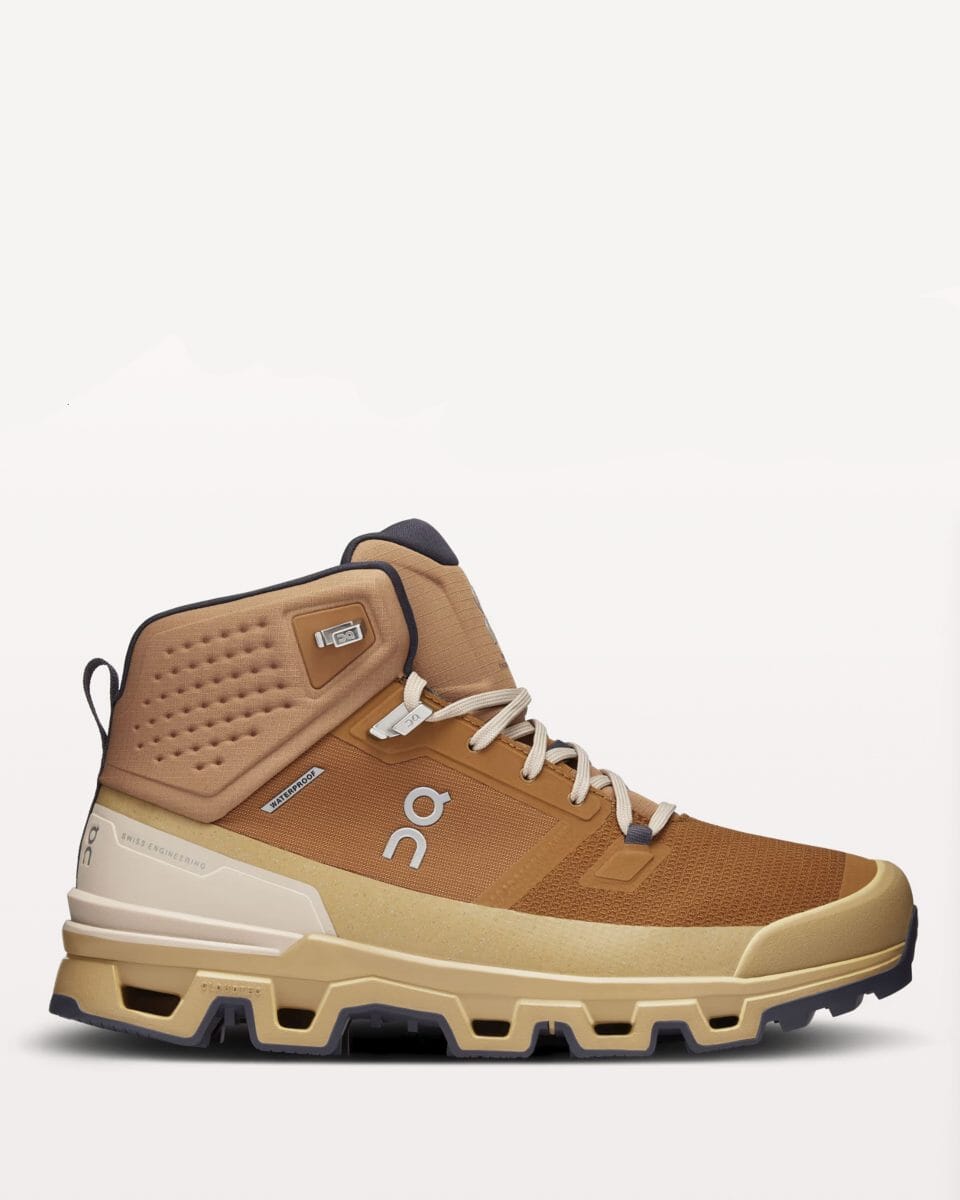 Best men's sneaker boots
On Running
The Cloudrock 2 is a waterproof all-weather hiking boot from running brand, On. The brand's trademark patterned sole has been fitted with forefoot lugs in order to easily shed mud and ensure the best possible grip, no matter the terrain. A hiking-specific fit and toe rocker provide a responsive fit, with heel stabiliser and improved collar fit keeping ankles sturdy on unpredictable terrain. Fully waterproof, light and with enough colour options to match any outfit.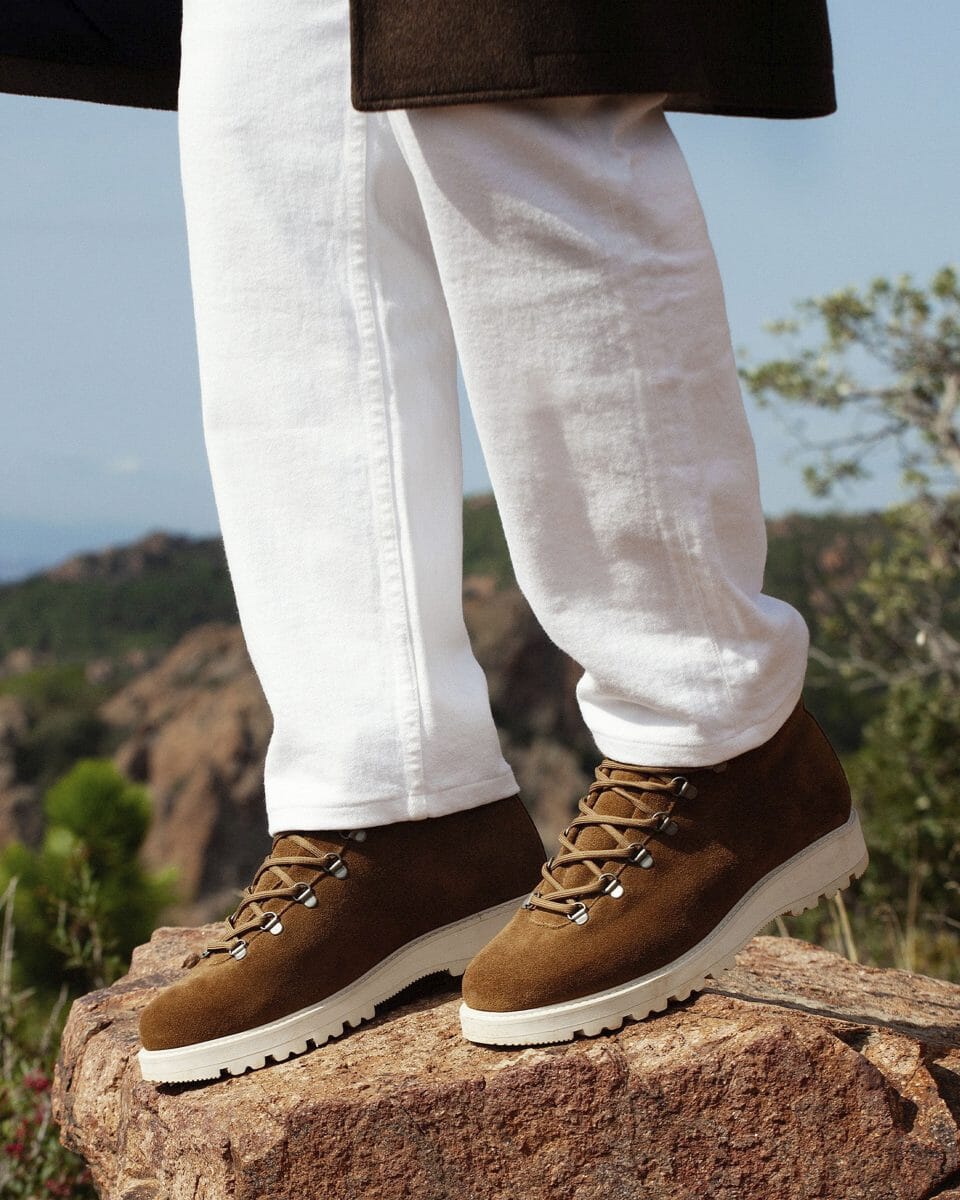 Myrqvist
A luxury hiker from Myrqvist that'll suit lighter treks and countryside walking, as well as the city day to day. A sturdy hiking sole combines with a water-resistant suede upper for an old-school hiking boot look. The Duved II also features a snug, padded ankle collar and all important waterproof inner lining and tongue. Wear them with a wider fit trouser in a lighter tone and a snug winter jacket up top.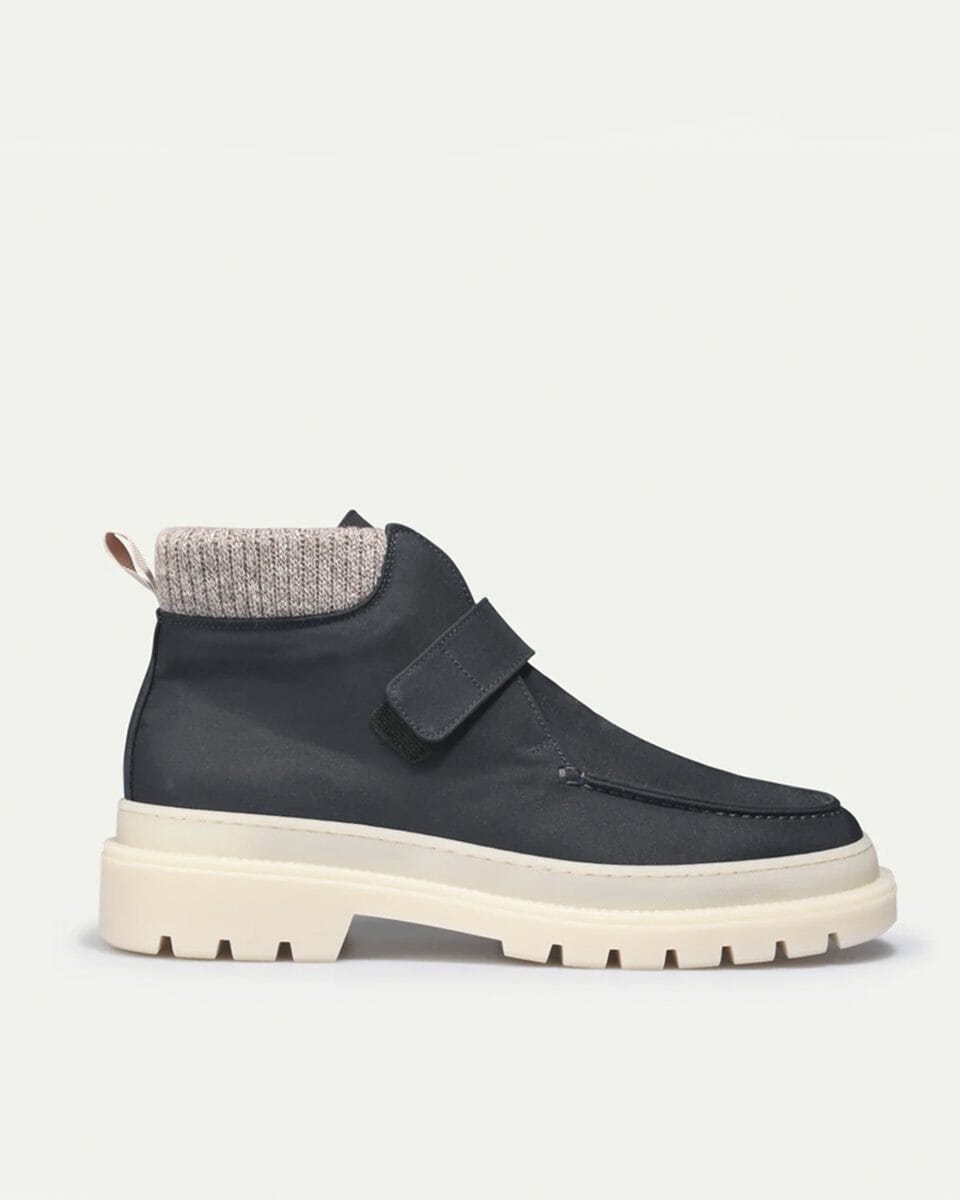 Aurelien
A style-forward sneaker boot for men from Aurelien. Made from a waterproof, easy to wash technical fabric, with a prominent thick natural rubber sole, these boots are a smarter option that will still do the job outdoors. A velcro closure means they're easy to slip on and off, whilst also keep water out and a padded Cashwool trim ensures they're snug around the ankle.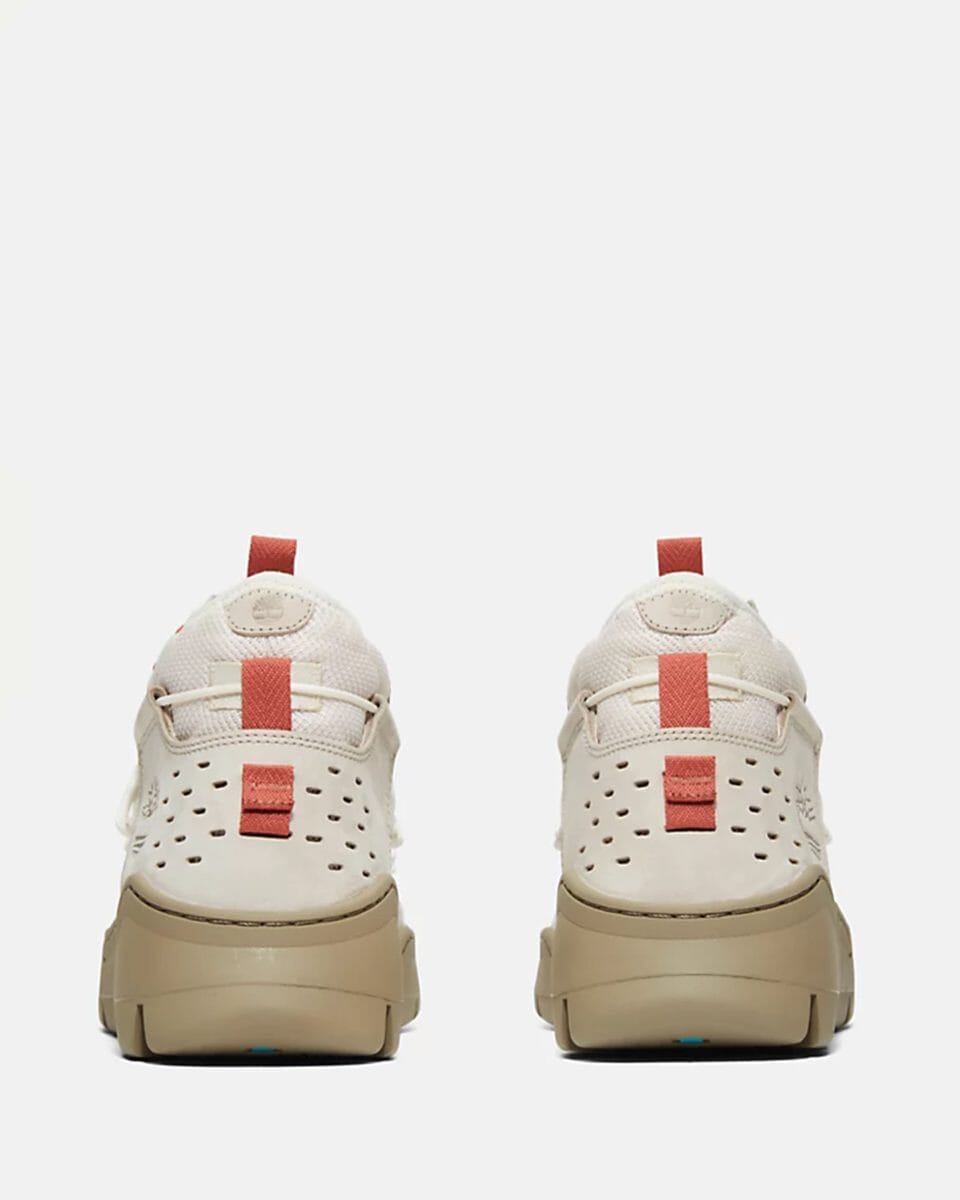 Timberland
A futuristic streetwear-minded chunky sneaker boot from Timberland. The Earthkeepers by Raeburn utility mid boot comes via Christopher Raeburn's innovative design practise, made from components that can be disassembled at the end of the shoe's life and recycled into something new. Innovation and minimal impact are at the core of the robust hiker, with carefully-sourced leather and plastic derived from recycled bottles.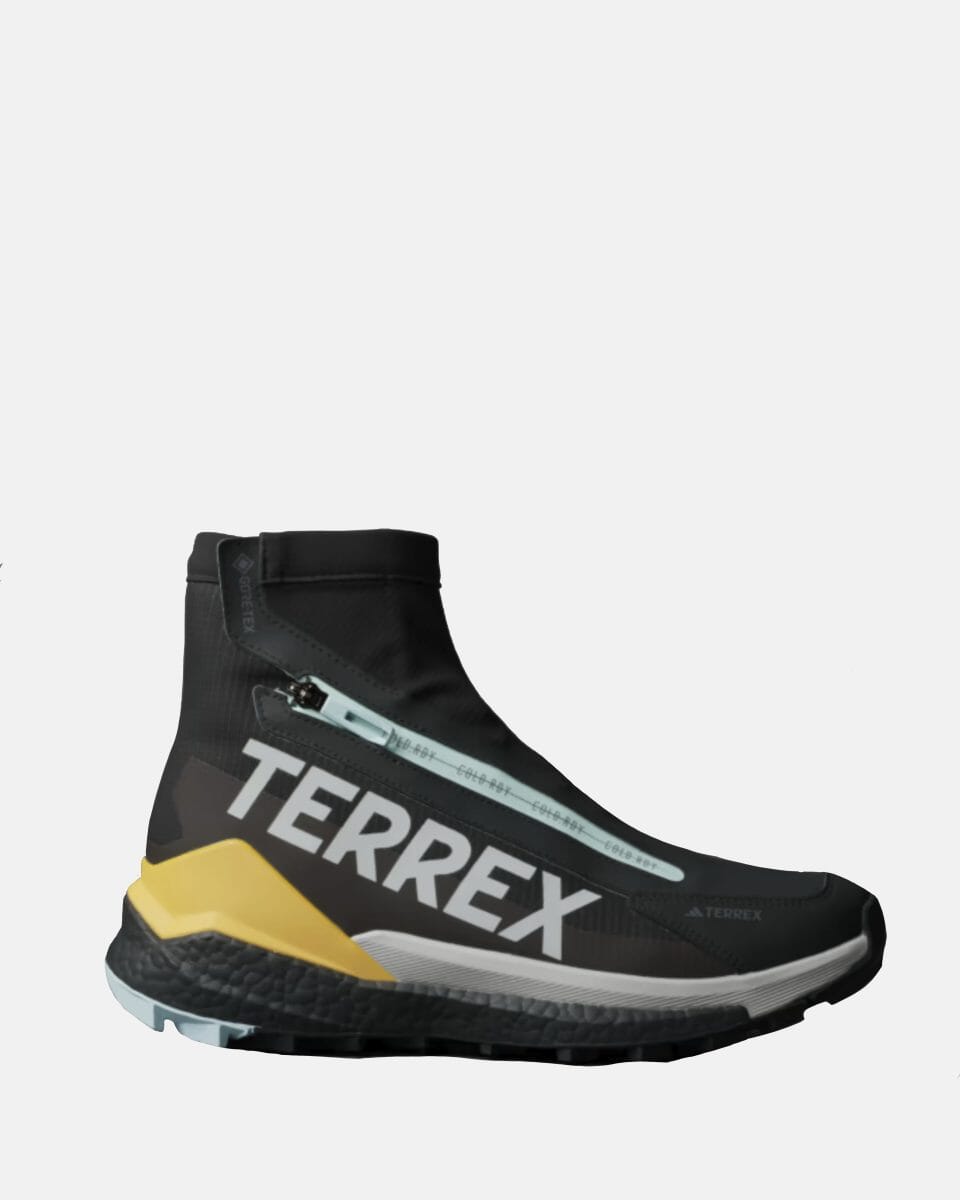 Adidas
Looking for a grippy lightweight mens sneaker boot that goes well above the ankle? The Adidas Terrex Free Hiker 2 COLD RDY is a great shout. The Continental rubber outsole ensures grip no matter what surface you're mastering, whilst a GORE-TEX membrane keeps your feet dry whatever the weather. Boost cushioning provides maximum energy return for when you're charging through the landscape and COLD RDY technology keeps your feet warm, with advanced breathability and sweat wicking. Wear with Terrex Xperior ski soft shell joggers for ultimate outdoor protection.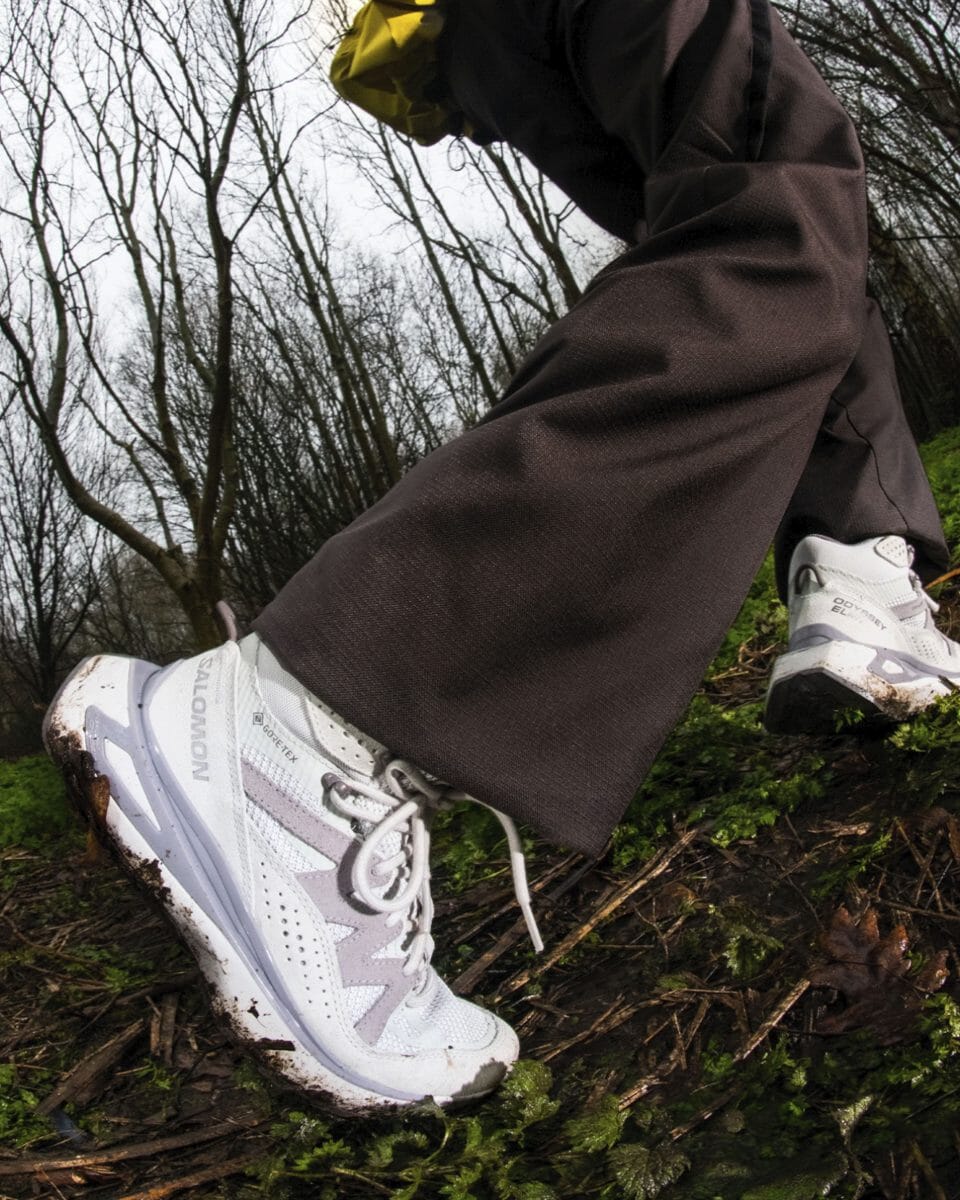 Salomon
The unisex Oddysey ELMT Mid GORE-TEX is Salomon's fashion-forward sneaker boot, packing the waterproofed superiority of GORE-TEX, with the brand's trademark comfortable, hard-wearing sole. Advanced chassis tech and plush foam midsole means a comfortable every day workhorse with truly hybrid city to great outdoors versatility. The more pockets on your trousers above it, the better.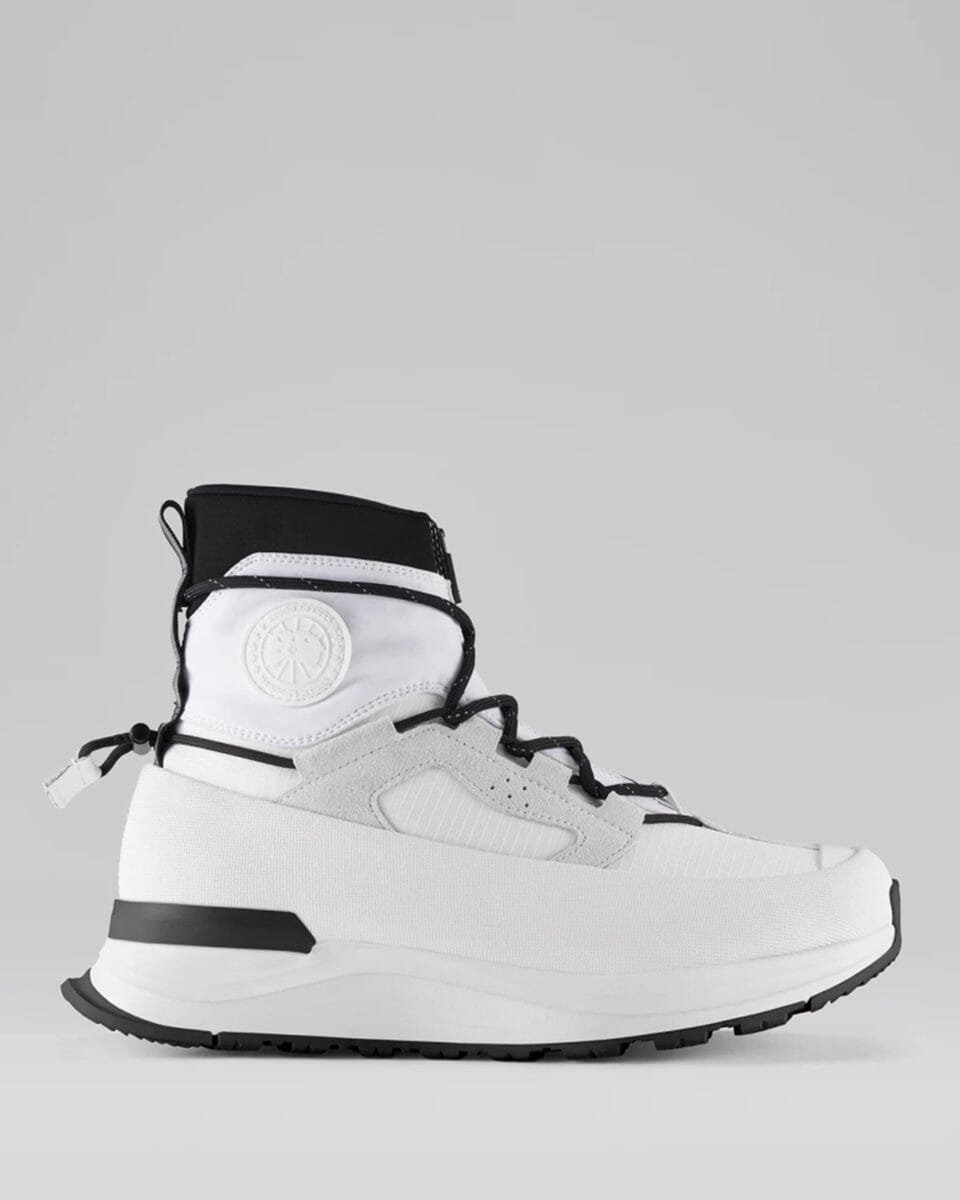 Canada Goose
More futuristic wares from luxury outdoors brand Canada Goose. If you think they just did down-filled jackets, think again. The glacier trail sneaker high is a formidable sneaker boot high top that is as versatile as it is comfortable. Fully waterproof and breathable HDry tech ensures peak performance and purpose, with the Glacier trail able to be worn in snow, rain and sun comfortably. Wear with shorts in Spring or cover up in winter with a full technical rig out.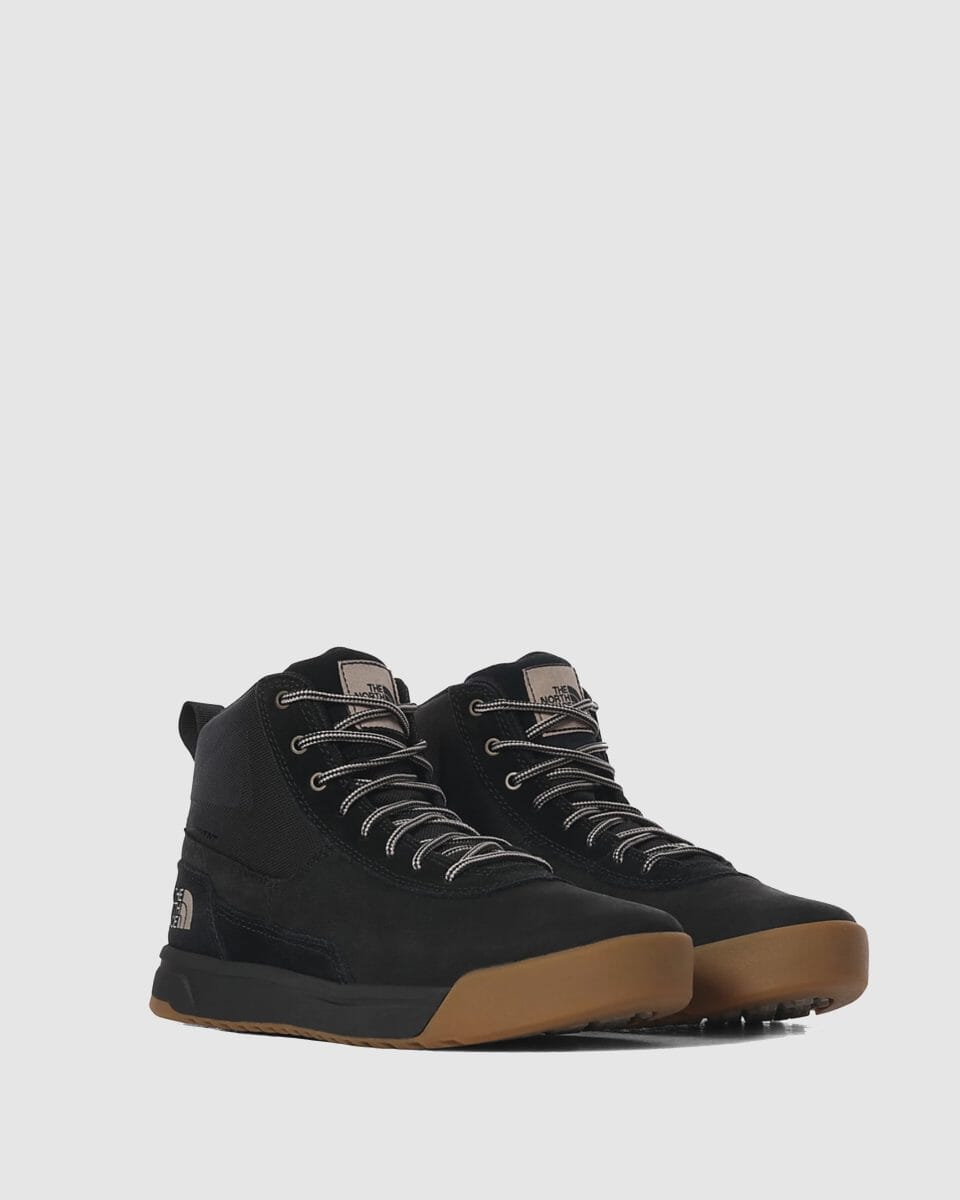 The North Face
Remiscent of a high-top skate shoe, The North Face men's Larimer waterproof street boot is the best of both worlds, nodding to the brand's outdoors credentials whilst embracing its move into streetwear. Lightweight superfoam ensures superior comfort with waterproof properties and enhancied breathability for temperature regulation. A carefully formulated grip sole allows from superior grip across surfaces, be that rugged terrain or slick pavement.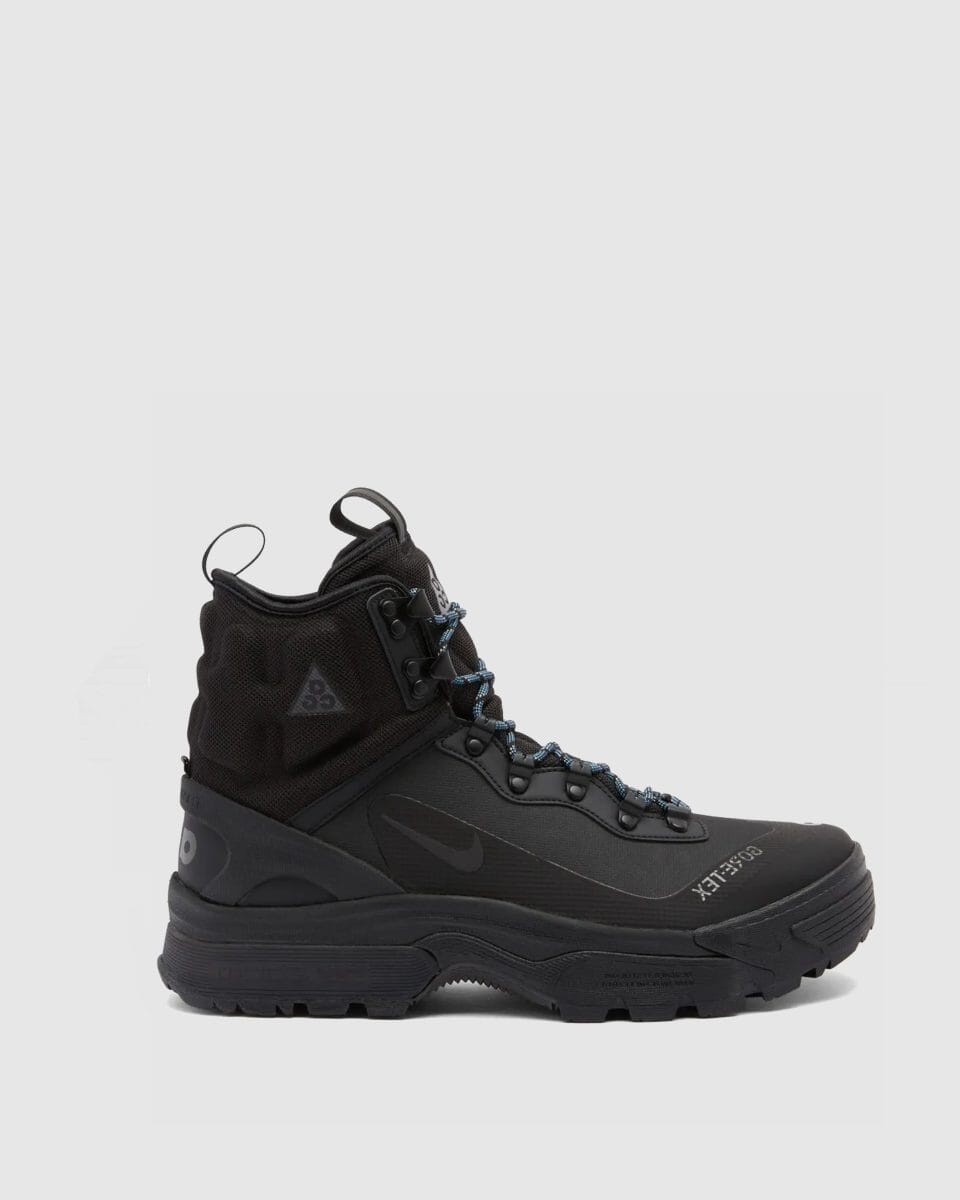 Nike
Nike is a brand that knows its way around a mens sneaker boot. Their men's Nike path winter sneaker boots are a great option for a sturdy street stomper, but for something more outdoors-minded, consider the Nike ACG Zoom Gaiadome GORE-TEX boot. Part of the brand's 'all conditions gear' (ACG), this beast of a boot is a sturdy best of both worlds combining Nike's legendary cushioning tech with monstrous lugs and grip. Chunky, robust and made for adventuring.
Looking for something more formal? Our guide to the best men's velvet loafers might be of help.
---
---