If you're looking for some trainers that you can wear with literally anything, you need a pair of black and white sneakers in your collection right now. One of the most versatile colour palettes out there, there's a reason why the Nike Dunk Low "Panda" has become so popular over the past couple of months. However, rather than recommending something that everyone has, we're going to show off some black and white sneakers from more independent labels and sustainable brands that you might not have heard of.
From Axel Arigato to Oliver Cabell, make sure you check out ten of our favourite black and white sneakers down below, and snap up your size before it's too late. Don't say we didn't warn you.
How to find the best black and white sneakers
The monochromatic aesthetic is wildly popular these days. While all-white shoes are a little sterile for some and all-black ones are a bit too simple for others, black and white sneakers straddle between the best of both worlds. However, with literally thousands to choose from, how do you find the ideal pair for you?
Firstly, the greatest white and black sneakers have the perfect mix of both shades. Generally speaking, these work on top of a white midsole and are detailed with black accents throughout. Secondly, as with any piece of footwear, what works best for you depends on factors like the fabrics and materials used. If you're searching for a running shoe, look for something that's made of mesh for better ventilation. For those looking for a smart casual trainer, leather and suede will work wonders. Finally, it's essential that you have a budget in mind. There are countless styles and silhouettes out there, so rather than sieving through absolutely all of them, narrow it down to a range that fits your particular price point.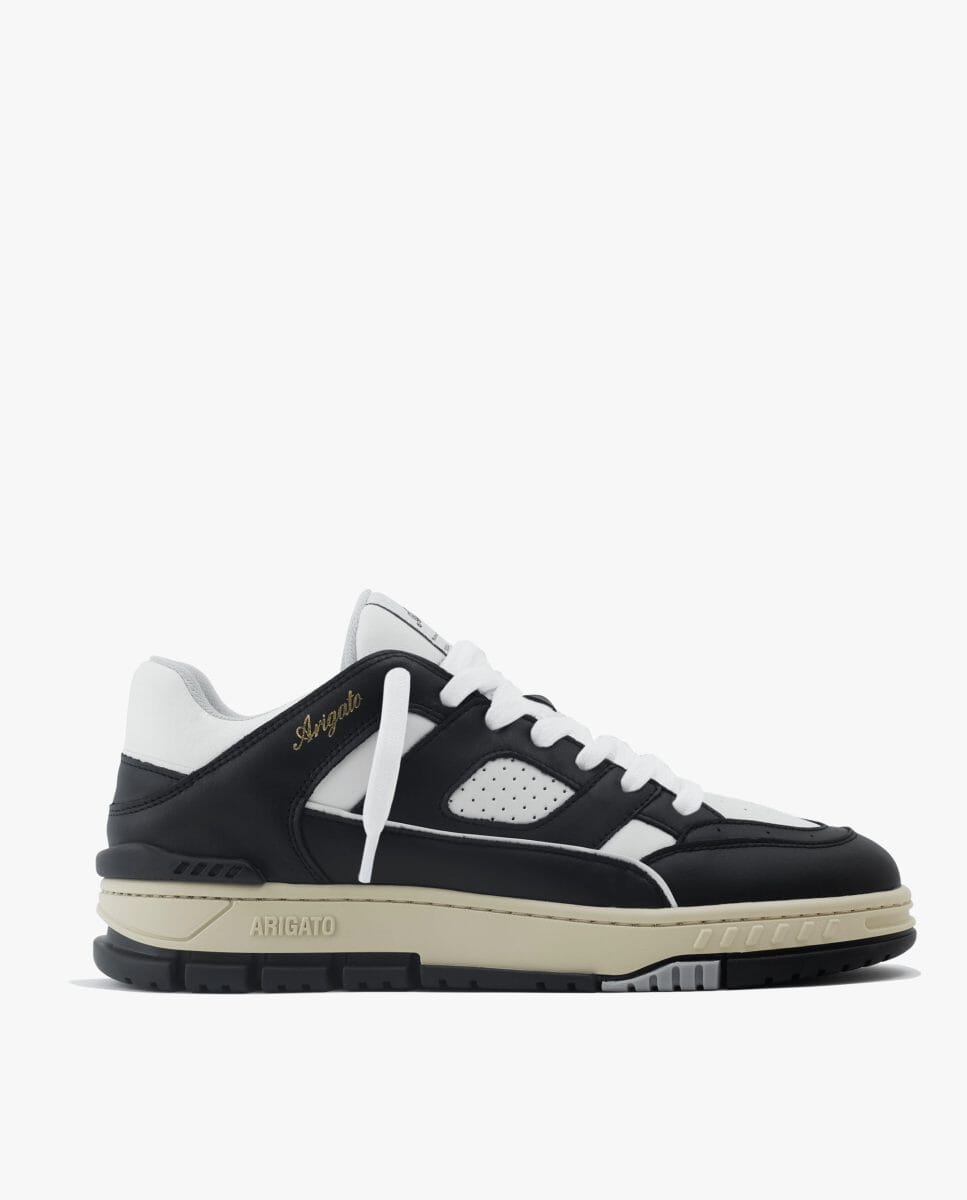 Best black and white sneakers for men in 2023
Axel Arigato Area Lo
Not only does Axel Arigato have some of the best black and white sneakers in the history of the planet, it's also home to some of the greatest sneakers of all-time. Period. Take the Area Lo, for example. One of the latest silhouettes to come from the Japandi-inspired label, it pays homage to vintage basketball styles and has been handmade from a delectable combination of premium leather and recycled polyester. All of this is painted in a classic black and white scheme with gold foil detailing that you can rock all day, everyday.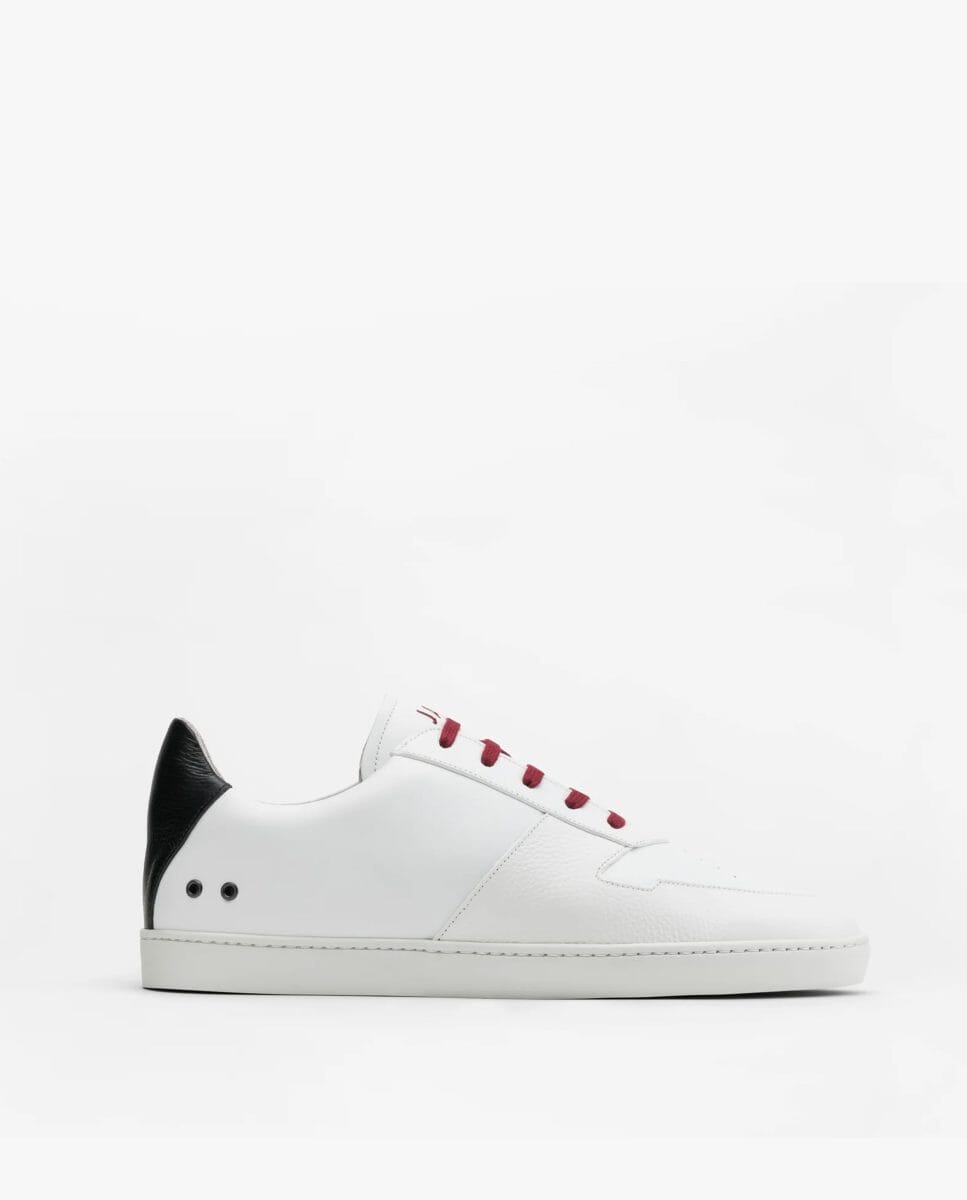 JAK Shoes Vantage
Lifted straight from the pages of '70s tennis culture, after almost one year in the making, the Vantage by JAK Shoes has officially arrived. Lovingly handcrafted in Portugal, this sneaker is made from the brand's world-famous leather and is precision finished waxed edges. A dash of black features across the back, while fiery red laces set the shoe alight.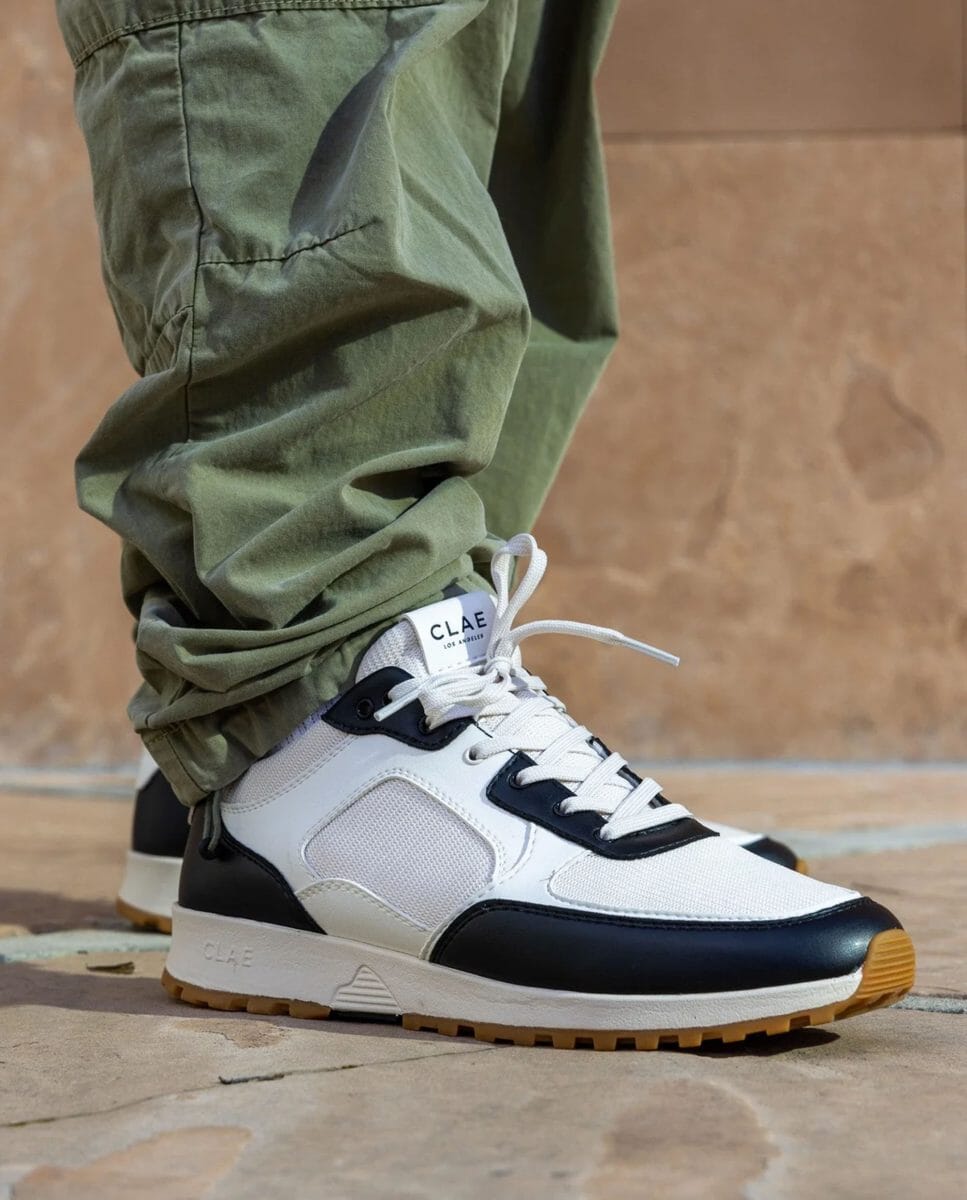 CLAE Joshua
If you're in the market for a pair of black and white sneakers that are genuinely kind to Mother Nature, CLAE has exactly what you're looking for with the Joshua. While most faux leather trainers are made from materials derived from plastics (which honestly isn't that nice to the planet), this is made from premium cactus leather and is lined with 100% recycled polyester. On top of that, the footbed is made from natural cork, and the insole is fully recycled PU. It's also available in a bunch of other colourways, but this one is just pure perfection.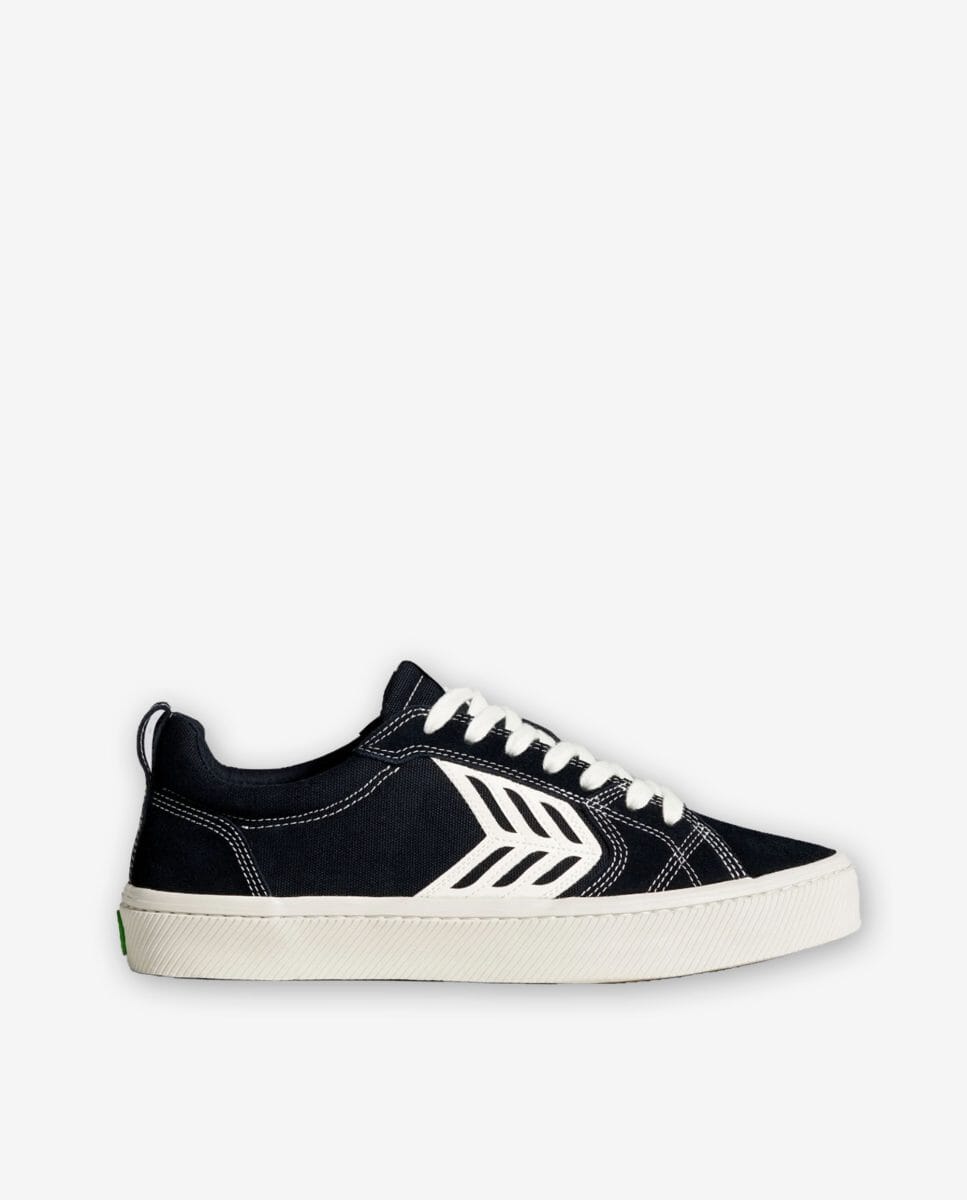 Cariuma Catiba Pro Low
Unless you've been living under a pretty big rock over the past year or two, you'd know that skate shoes are all the rage these days. All of the biggest names in the industry all have half pipe-inspired models, but if you want a pair that has the environment in mind, Cariuma's brand new Catiba Pro Low is what you need. Featuring a premium suede and organic canvas construction that's been triple-stitched to tackle even the gnarliest scuffs, everything from the sole to the laces has been made with the natural or recycled materials. In fact, for every pair that you buy, Cariuma plants two trees, which is pretty neat.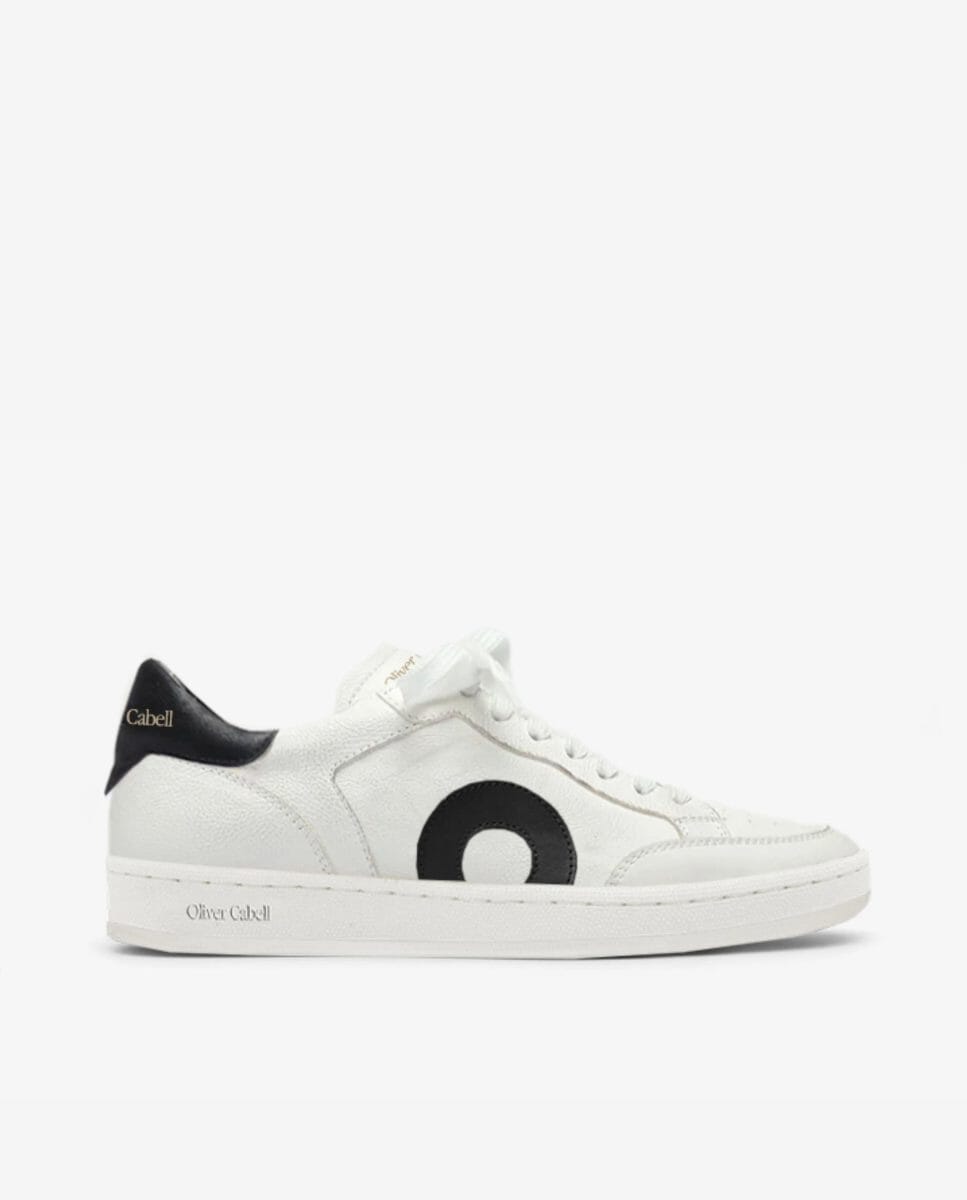 Oliver Cabell Mesa
The Mesa by Oliver Cabell is currently one of the American label's most popular pairs, and there's really no questioning why. Simple yet seriously sophisticated, it's inspired by trainers from the '80s but it's been elevated in every single way, shape, and form. The leather, for instance, is buttery Italian calfskin, and the rubber comes from Margom, which is the industry-leader when it comes to high-quality soles. What's there not to love?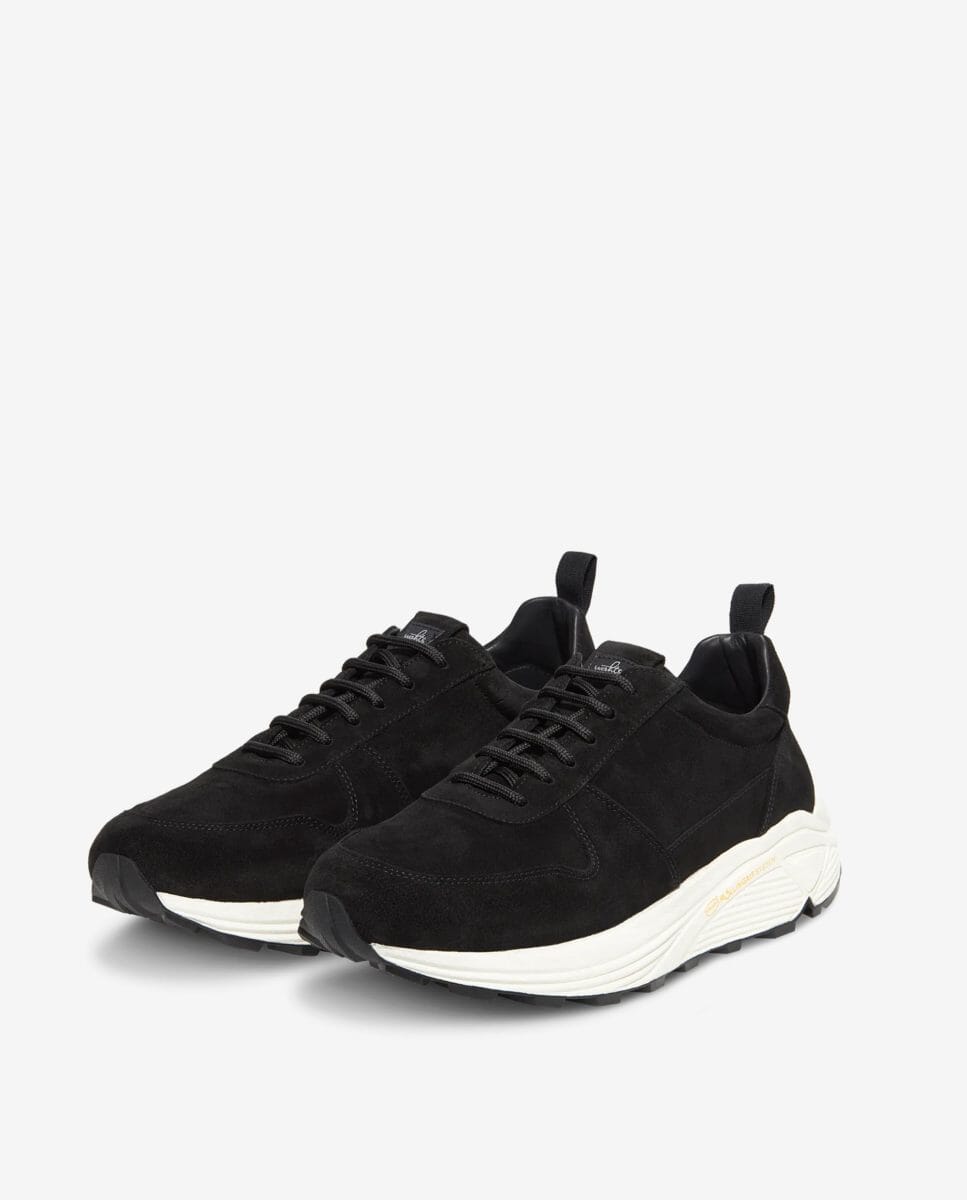 WAHTS Norris
Black and white sneakers are usually kept quite clean and minimal, but if you want something that's a little on the chunkier side, then the Norris from WAHTS was made with you in mind. Decked out in luxurious Italian suede, they're equipped with chunky rope laces and a pull tab around the back for a rugged and ready aesthetic. While the Dutch company could've just slapped a classic rubber sole on this and called it a day, they've opted for a Vibram unit instead, which is a mark of elevated quality and durability.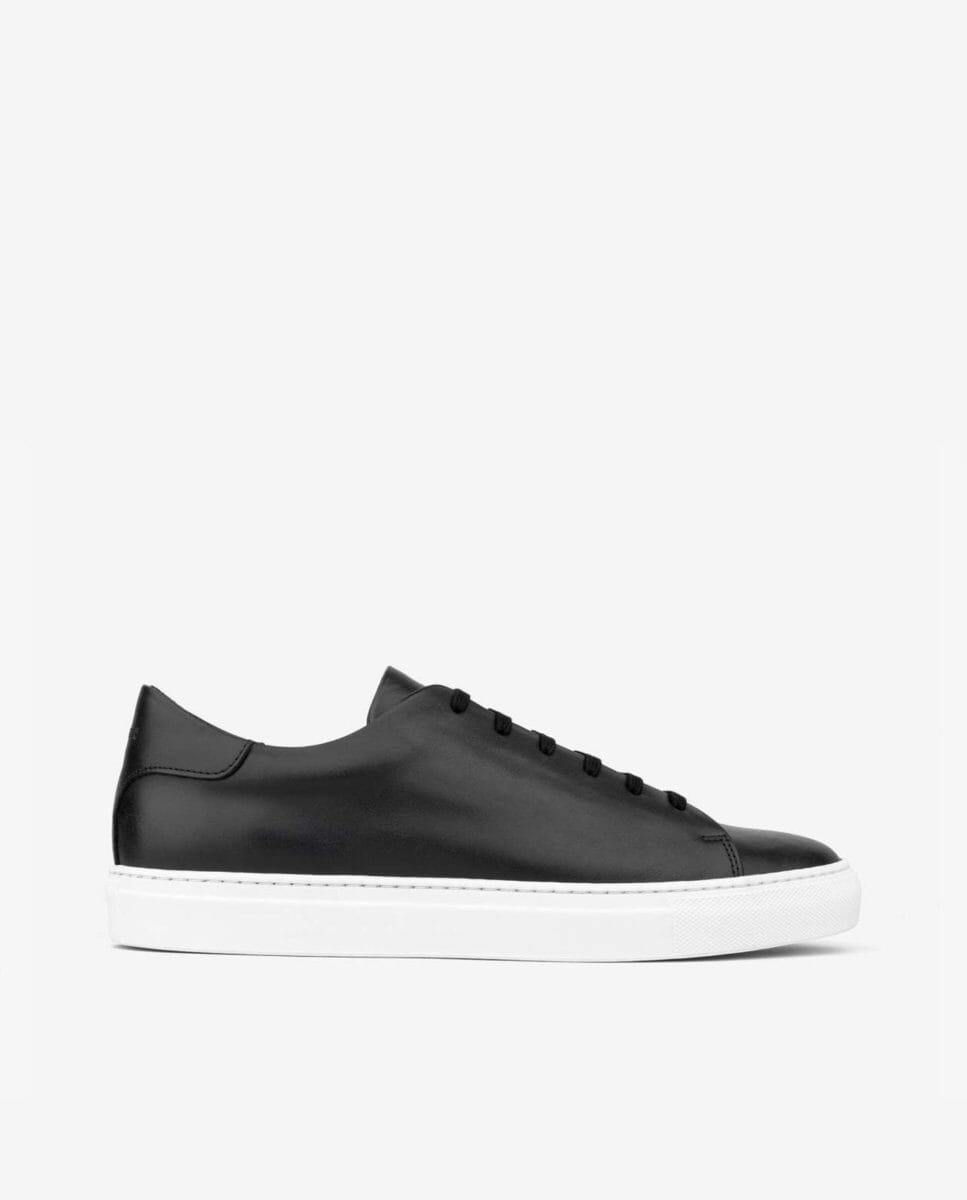 Dalgado Roberto
While Dalgado is usually known for its fine belts and gloves, you shouldn't ignore the German brand's shoe game. The Roberto is one of its best pairs, and it has been slowly but surely infiltrating the collections of menswear fans across the globe over the past few months. With a full-grain calfskin leather upper from Italy and stitched-down rubber midsoles (also from Italy), these have been built to stand the test of time. If that wasn't enough, each Dalago shoe comes with a two-year warranty, which is always nice.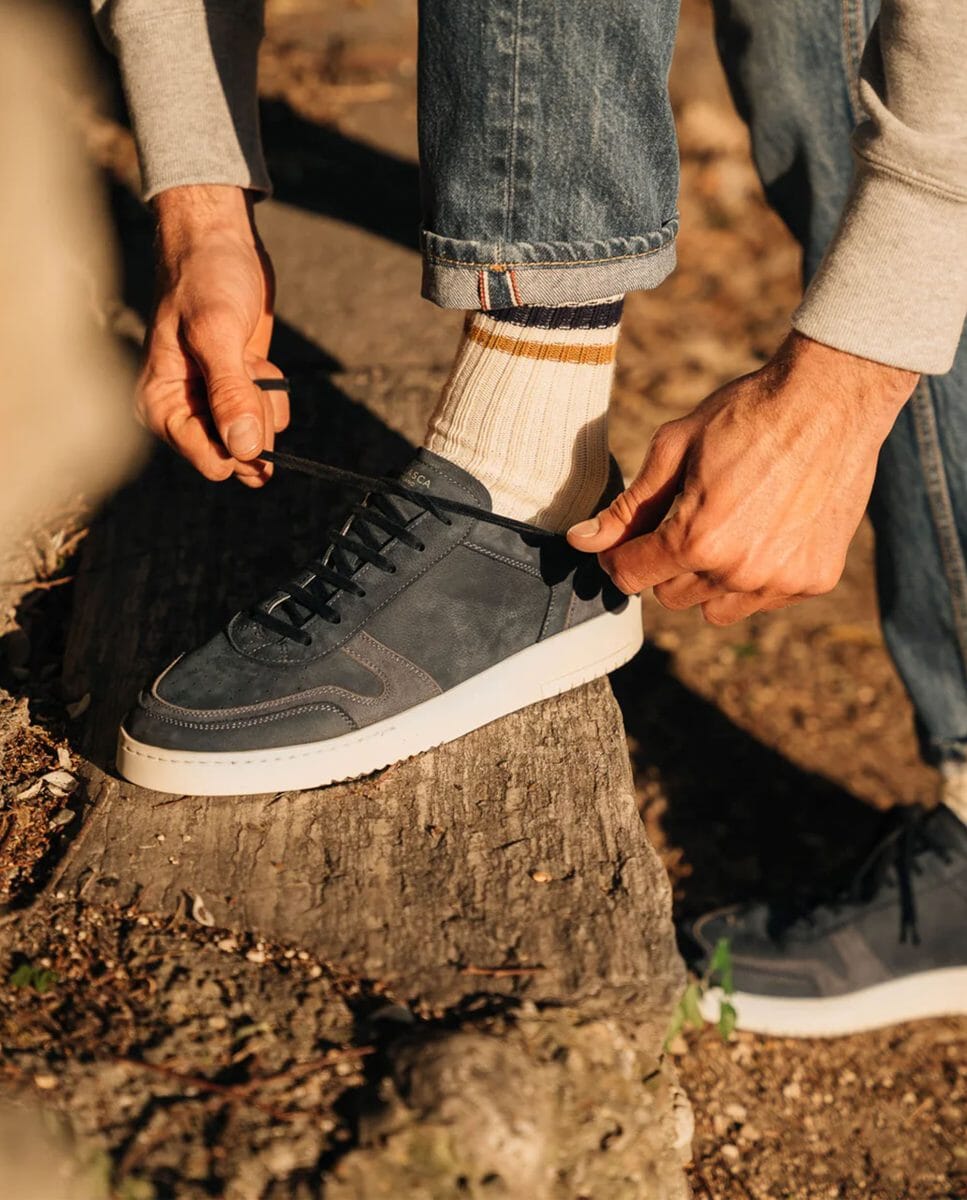 Velasca Malnatt
Handmade in Montegranaro, Italy, the Malnatt by Velasca is one of the most luxurious black and white sneakers that you can buy today. Constructed from a supple and smooth calfskin with soft nubuck on the toe, perforations feature across the front for better ventilation. The logo has been slightly redesigned for this particular pair for a sportier look and feel, and just in case this monochromatic aesthetic isn't your thing, the Malnatt is also available in five other colourways. The choice is yours.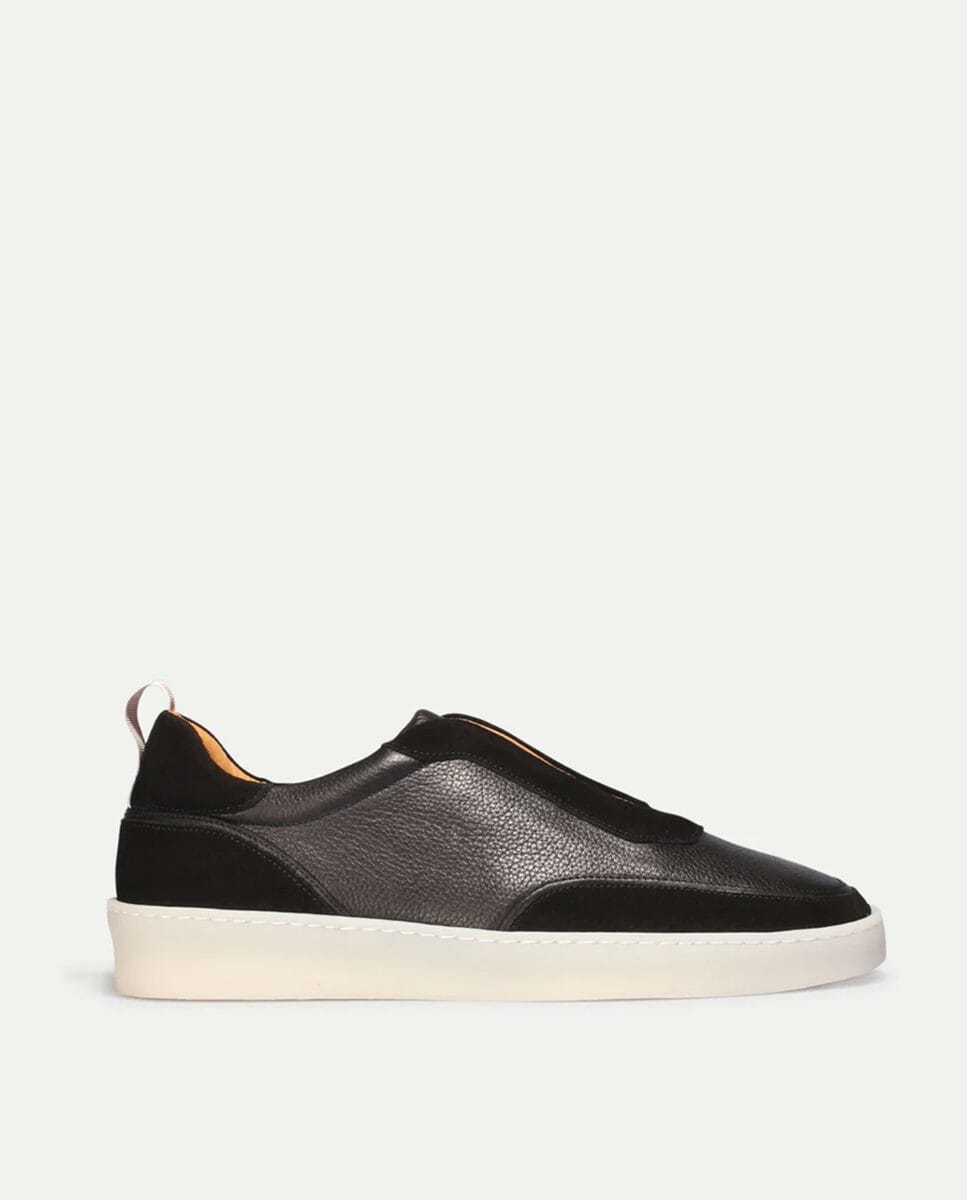 Aurelien Leisure
And last but certainly not least, we have the Leisure by Amsterdam's very own, Aurélien. As its name already suggests, these sneakers were designed with casual wandering and gallivanting in mind. Inspired by traditional Italian driving shoes, they combine soft suede, supple nappa, and superior leather. This contrast in materials offers a unique aesthetic that's sure to turn heads wherever you go. They're also fitted with elasticated inserts, making them easy to get on and off.
Shop all men's trainers at OPUMO.
---
---