Fasten your seatbelts and get ready to embark on a thrilling journey through Munich's marauders – the fastest BMW sports cars of all time. When it comes to precision engineering, cutting-edge technology, and a passion for performance, BMW has consistently raised the bar in the world of sports cars. These masterpieces from the Bavarian Motor Works have left an indelible mark on the automotive industry, delivering blistering speed, exceptional handling, and an adrenaline rush that enthusiasts crave. In this article, we'll rev up the engines of eight of the swiftest BMW sports cars ever produced, celebrating their legacy of speed, power, and the sheer joy of the open road. Whether you're a BMW aficionado or simply a lover of high-speed thrills, these iconic models are sure to get your heart racing and your palms sweaty as we explore the ultimate in BMW's performance prowess.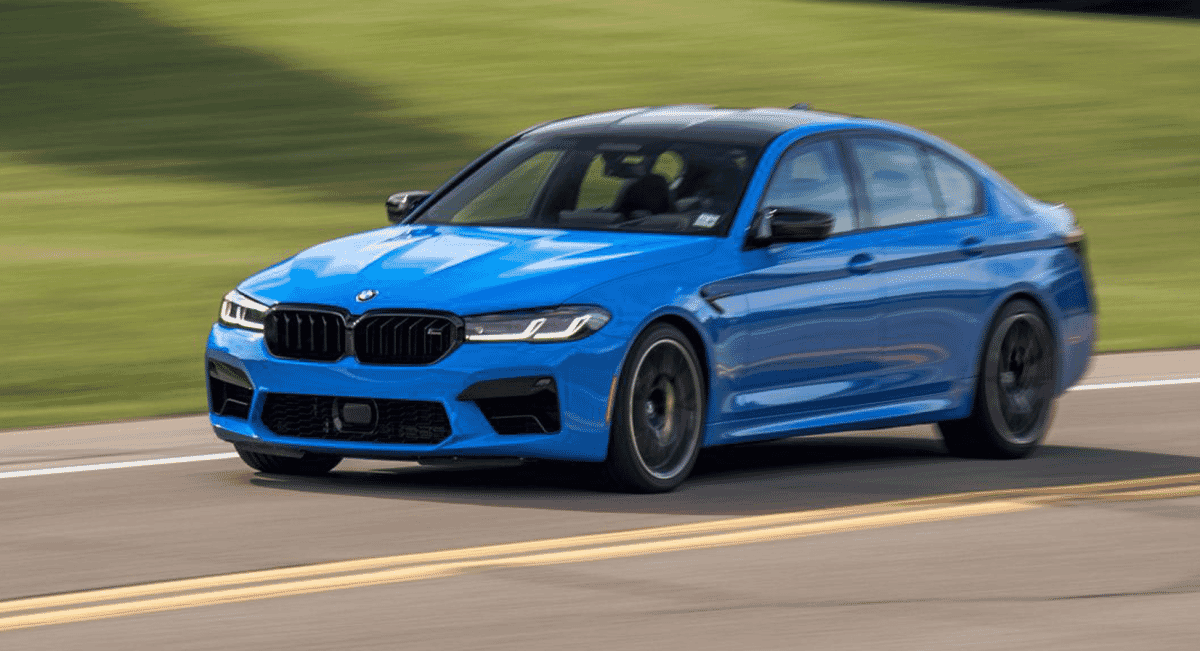 8 Fastest BMW sports cars of all time
2023 BMW M5
Latest version of BMW's legendary M5 lays easy claim to being the fastest BMW 5-Series yet. Floor the accelerator with four wheel-drive engaged - brave owners can select two wheel-drive on what's likely to be their fastest sports car yet but then they should be ready to control this wild beast - and the 4.4-litre twin-turbo V8 under that sleek bonnet will propel you towards the horizon at a truly mind-bending pace for what is after all a four-door saloon, beginning to answer the question of what's the fastest car that will easily accommodate you and your friends on that trans-continental trip. Some figures for this fast ride, then: 60 mph is reached in 2.8 seconds and, though this may not surprise you given the specification of this fastest BMW executive 5-Series saloon, top speed is said to be 180 mph.
2017 BMW i8
Revolutionary in concept when it was announced, BMW's plug-in hybrid supercar not only looked like the fastest BMW yet, but laid claim to serious environmental credentials too. One-of-a-kind looks concealed pioneering engineering beneath the skin of this fast BMW, meaning that the i8 provides the easy answer when you're wondering what is the fastest BMW with hybrid technology. Is it the fastest BMW overall? No, not quite the fastest, with a top speed - sensibly - limited to 155 mph, reaching 60 mph in 4.6 seconds. The extraordinary i8 is, however, certainly among the fastest models recently made and the one that will command the most attention of all the fastest BMWs. Construction on this near model employs super-light carbon fibre, widely used in Formula One, small internal combustion engine drives the rear wheels, with electric power to the front. Oh, and it's without question the fastest model to have butterfly doors.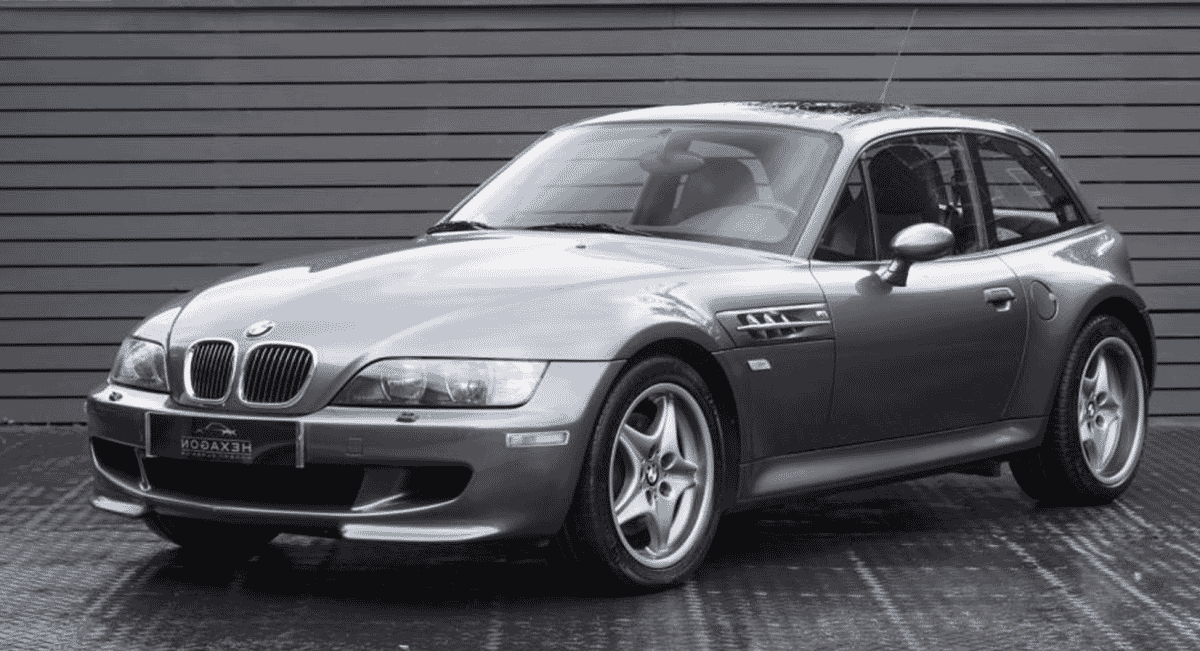 2002 BMW Z3M Coupé
For reasons possibly lost in translation this fastest entrant was known as the "clown shoe" when first introduced. That and the "hearse", which would make it the fastest model for that particular use. The Z3M Coupé is a genuine oddity from Munich, a bulging unlikely answer to that "what is the fastest BMW" question and now, among all fastest BMWs, a true cult. The Z3M Coupé's aerodynamics mean it has far more claim to being the fastest car that the equivalent Z3 convertible model. Lurking under the bonnet is the reason why this could easily be thought of as the fastest model: a 317bhp, straight-six engine out of the fast ride that is that era's M3, itself easily a fastest contender of its time. Top speed for this highly practical almost fastest model? Limited to 155 mph, with 60 mph coming up in 5.3 seconds - speedy for a hearse, or indeed a clown shoe.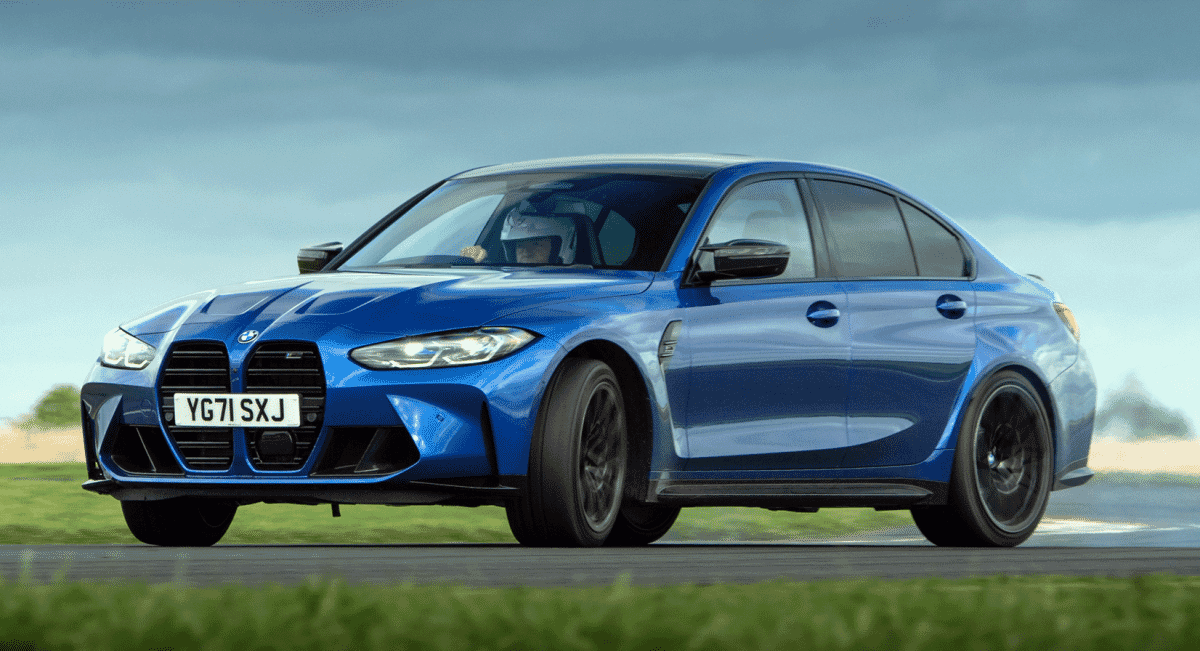 2021 BMW M3 Competition xDrive Sedan
First, get over the front-on styling of this fastest contender. After all you'll be holding tight to the wheel of the fastest model you've ever driven, safely inside and so shielded from its highly individual looks as you try to find out if this tweaked M3 provides the solution to the "what is the fastest BMW?" conundrum. Under that distinctive bonnet is a 3.0-litre twin turbo engine, producing 503 bhp which easily puts it into fastest car territory. Four wheel-drive - or what BMW like to call in this near fastest model xDrive - helps bolster the claim to being the fastest BMW 3-Series yet, particularly when touched with the unhinged genius of BWM's M Division, always keen on making the fastest model of the moment. Hold on to your hats as you accelerate to 60 mph in 3.6 seconds and a top speed limited to 155 mph.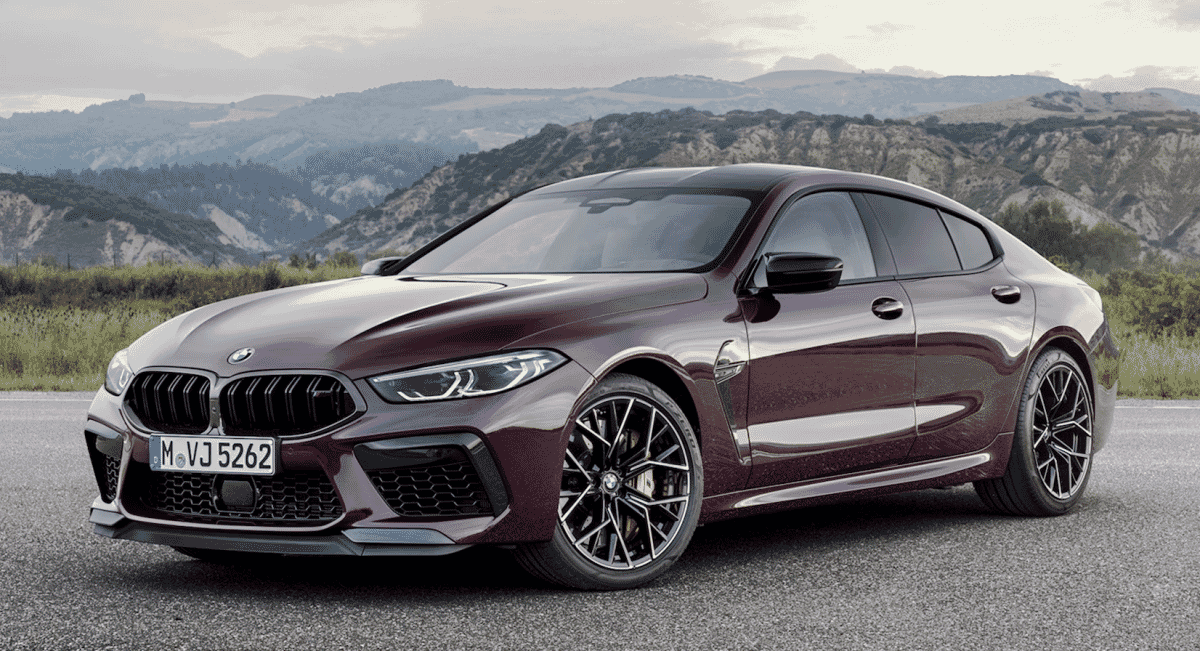 2022 BMW M8 Competition
This is aimed directly at the Aston Martin market, complete with 625 bhp twin turbo V8 to tempt James Bond away from his favourite marque into the sleek, sybaritic comforts of a machine aiming to be the fastest model that's also perfect for an elegant drive to Monte Carlo. Step inside and everyone's favourite secret agent, or indeed anyone looking for one of the fastest BMWs, will find lightweight carbon bucket seats - if you've ticked the right options boxes on this fast BMW that is - which are ideal for your track day outings when you may be able to find out if this is the fastest luxury coupé. Specialised exhaust system announces that one of the fastest models is just around the corner, which will be safely navigated thanks to four wheel-drive and - when on an autobahn near fast BMW headquarters in Munich - you'll be able to find out if the M8 Competition is the elusive answer to the "what's the fastest BMW?" question. Spoiler alert: top speed is limited to 155 mph, with 60 mph coming up in less than 3.5 seconds. Now that's one fast super-coupé, Mr Bond.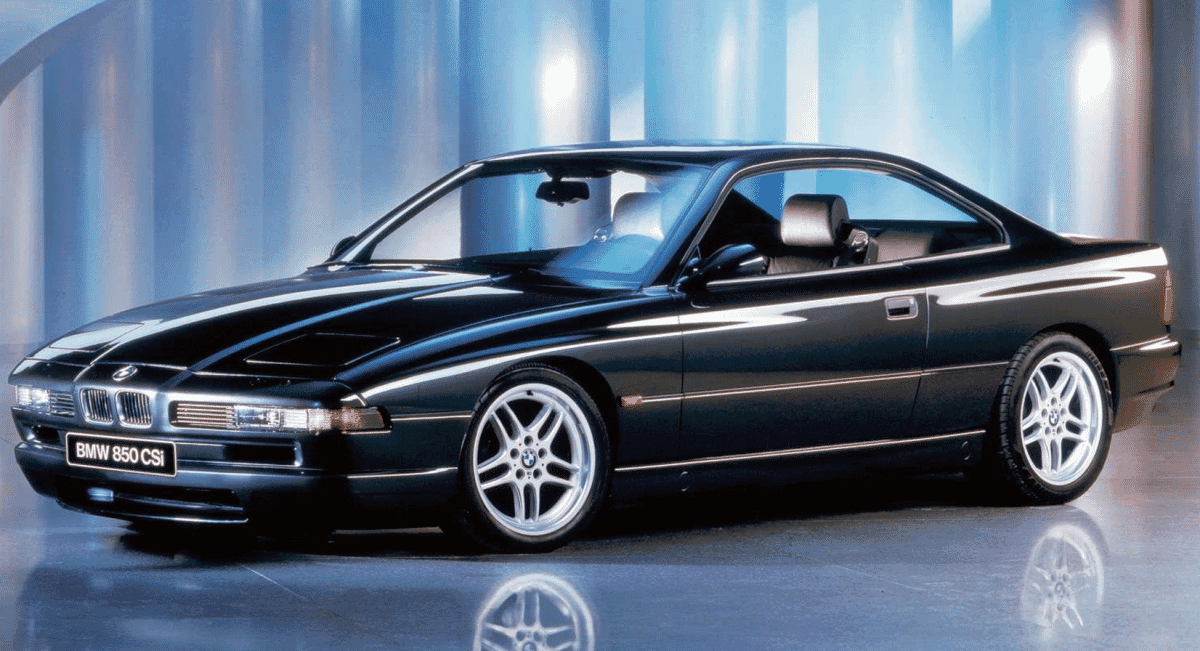 1996 BMW 850CSi
Classic looks, and in its time easily the fastest model in regular production yet made. Pop-up lights on your fastest BMW model? Yes, of course, which along with svelte pillarless construction was designed to attract the high rollers eager for their hangers-on to wonder, aloud, if this was the most elegant response to that "what's the fastest BMW?" query. One of the answers in this particular fastest BMW is, as ever, to be found upfront: a piece of sculpture otherwise known in this fast ride as a 5.6-litre V12. Yes, that's right, there's a real deep snarl to this fastest model of its time, an exclusive fast BMW too: with just 1,510 of this fastest variant made. Interior is two-tone leather - vogueish-for-the-time in the fast world - but all you'll care about is the retro-classic looks of this fastest BMW in the 1990s as you hurtle along at up to 155 mph, electronically limited. But can we suggest - even as we're trying to establish what's the fastest BMW - that you don't speed along at all, but just enjoy the low thrum of that V12.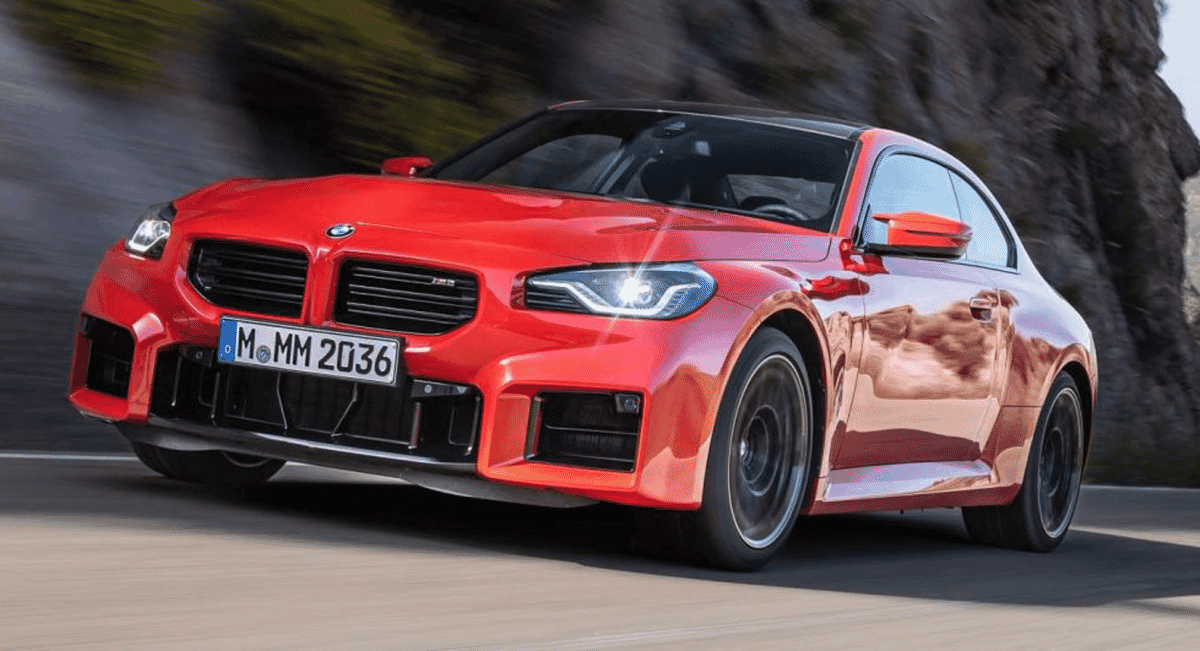 2023 BMW M2
You wouldn't necessarily expect the fast BMW that is technically part of the company's lowly second tier range to be aiming at fastest BMW status. But then - as we've reflected - BMW's M Division aren't keen on anything but the fastest BMW model crown. Here, the M2's looks convey brutal intent at answering that "what is the fastest BMW" question with a swift "the M2 is the fastest BMW". But is it? M Division have shoe-horned their 3.0-litre six-cylinder engine out of the super fast M3 into the much smaller M2, to produce 453 bhp. If you specify the six-speed manual - please do to get the best out of this fast BMW M2 - you'll find the limited 155 mph within reach when you're on the nearest available long stretch of private road, making it easily the fastest 2-Series. But wait there's more: add the M Driver package and you can reach 177 mph in your little fast rocket. Fastest car overall? Not quite, but what a car.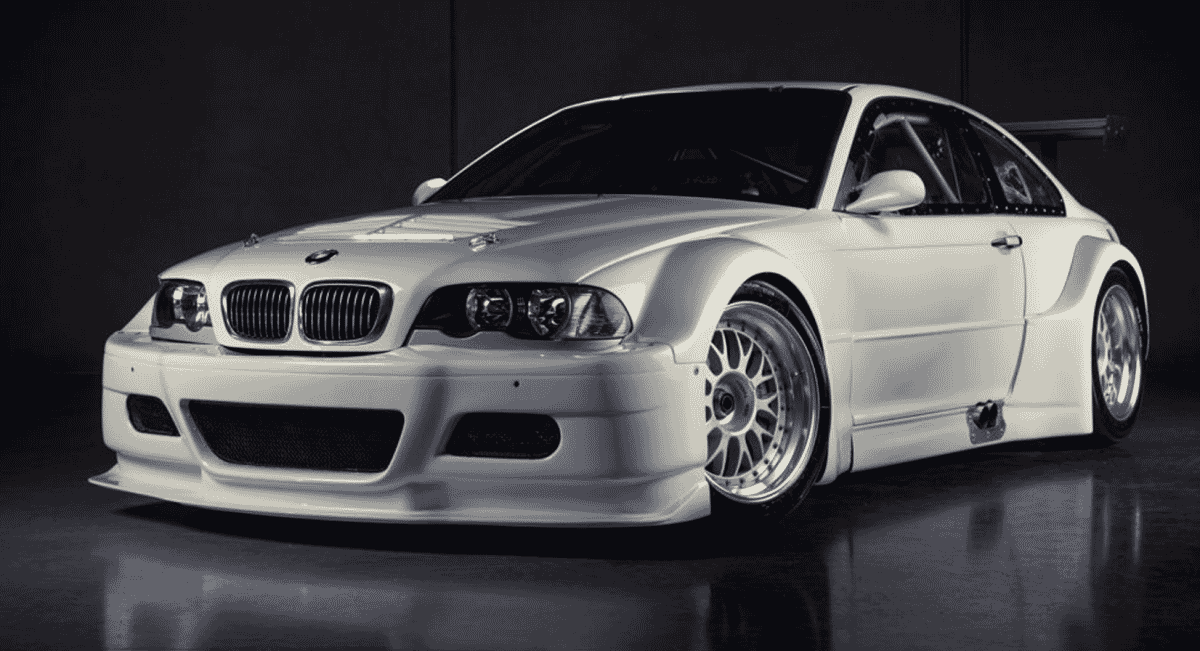 2001 BMW M3 GTR
When you're looking for the fastest BMW, look for the fast ride that began life on track. Enter the uncompromising M3 GTR, whose looks alone say fastest car, no contest. That's because the M3 GTR was designed to dominate the so-called Petit Le Mans series, and BMW made the fastest BMW road cars ever to homologate the M3 GTR for competition. Rules changed, and plans for 1,000 road editions were canned, but not before a handful of the fastest models ever to be thought of for the road were made. Power comes from a race-bred V8, with the potential for - wait for it - 187 mph which means the lairy M3 GTR, even given more recent fast models, wins our title of the fastest BMW. Truth is you're more likely to see this fast car in a video game - it's the unquestioned star of 2005's 'Need for Speed: Most Wanted' - than on the road, because BMW themselves still own the three production-ready prototypes. What's the fastest model? The 187 mph M3 GTR. And yes, we would like one.
Get revved up and ready for the ten fastest Audi cars.
---
---