As winter descends upon us and the holiday season approaches, the quest for the best red wines to add warmth and flavor to your gatherings becomes paramount. Whether you're hosting a festive feast or simply seeking a cozy escape from the cold, the right bottle of red wine can elevate your winter holidays to a new level of enjoyment. In this guide, we'll introduce you to the top 10 red wines that are tailor-made for this special time of year.
The winter season brings with it a unique ambiance and a desire for indulgence. Red wines, with their deep, complex flavors and robust character, are the ideal companions for this time of year. From the bold and full-bodied Cabernet Sauvignon to the smooth and velvety Pinot Noir, we've curated a diverse selection to suit all preferences. Our journey will take you through the world of red wines, exploring the distinct characteristics of each variety, the regions where they flourish, and the stories behind the wineries that craft them. This understanding adds depth to the experience of savoring these wines, making your winter holidays even more memorable.
Whether you're a seasoned wine enthusiast or a novice in the world of red wines, this guide will provide valuable insights to help you choose the perfect bottles for your winter celebrations. From pairing recommendations to tasting notes and suggestions for aging, we've got your wine needs covered. So, join us on this delightful journey as we unveil the 10 best red wines to enhance your winter holidays, creating cherished moments and infusing the season with the magic of red wine.
How to find the best red wines for winter festivities
Finding the best red wines for the winter holidays can be an enjoyable and rewarding endeavor. To ensure you choose wines that perfectly complement the season's festivities, follow these guidelines:
Consider Your Preferences: Start by considering your own taste preferences. Are you a fan of bold and robust wines like Cabernet Sauvignon, or do you prefer lighter and more elegant options such as Pinot Noir? Your personal taste plays a significant role in selecting the right wine.
Pairing with Holiday Meals: Think about the dishes you plan to serve during your holiday gatherings. Different red wines pair well with various foods. For example, Pinot Noir is excellent with turkey, while Cabernet Sauvignon pairs wonderfully with red meats. Matching your wine choices with your menu will enhance the dining experience.
Consider Regional Varieties: Explore wines from different regions. Bordeaux, Burgundy, Napa Valley, and Tuscany are renowned for their red wines, each offering unique flavor profiles. Research the characteristics of wines from these regions to see which align with your preferences.
Ask for Recommendations: Don't hesitate to seek advice from wine experts or trusted wine retailers. They can provide valuable insights and suggest specific bottles that match your criteria and budget.
Read Reviews and Ratings: Online resources and wine publications often feature reviews and ratings for different wines. These can be useful in identifying high-quality options. Pay attention to scores, tasting notes, and descriptions to get a sense of what to expect.
Explore Different Vintages: Wines from different vintages can vary significantly in taste and quality. In some cases, certain vintages may be more exceptional than others. Research vintage charts and consult experts to determine which years are considered outstanding for the type of wine you're interested in.
Consider Aging Potential: Some red wines, like Bordeaux blends, improve with aging. If you plan to store the wine for a while or enjoy it over several holiday seasons, select wines known for their aging potential. Younger wines may be more suitable for immediate consumption.
Budget Wisely: Determine your budget in advance. While there are excellent wines available at various price points, it's essential to set realistic expectations based on what you're willing to spend.
Explore Lesser-Known Varieties: Don't limit yourself to the most popular choices. Lesser-known red wine varieties and blends can offer unique and delightful surprises. Experimenting with these wines can add an exciting twist to your holiday celebrations.
Sample Before Buying in Bulk: Before committing to a case of wine, consider purchasing a single bottle to taste. This way, you can ensure it meets your expectations and suits your preferences.
By following these guidelines and doing your research, you can confidently select the best red wines for your winter holidays, enhancing the joy and warmth of the season for you and your guests.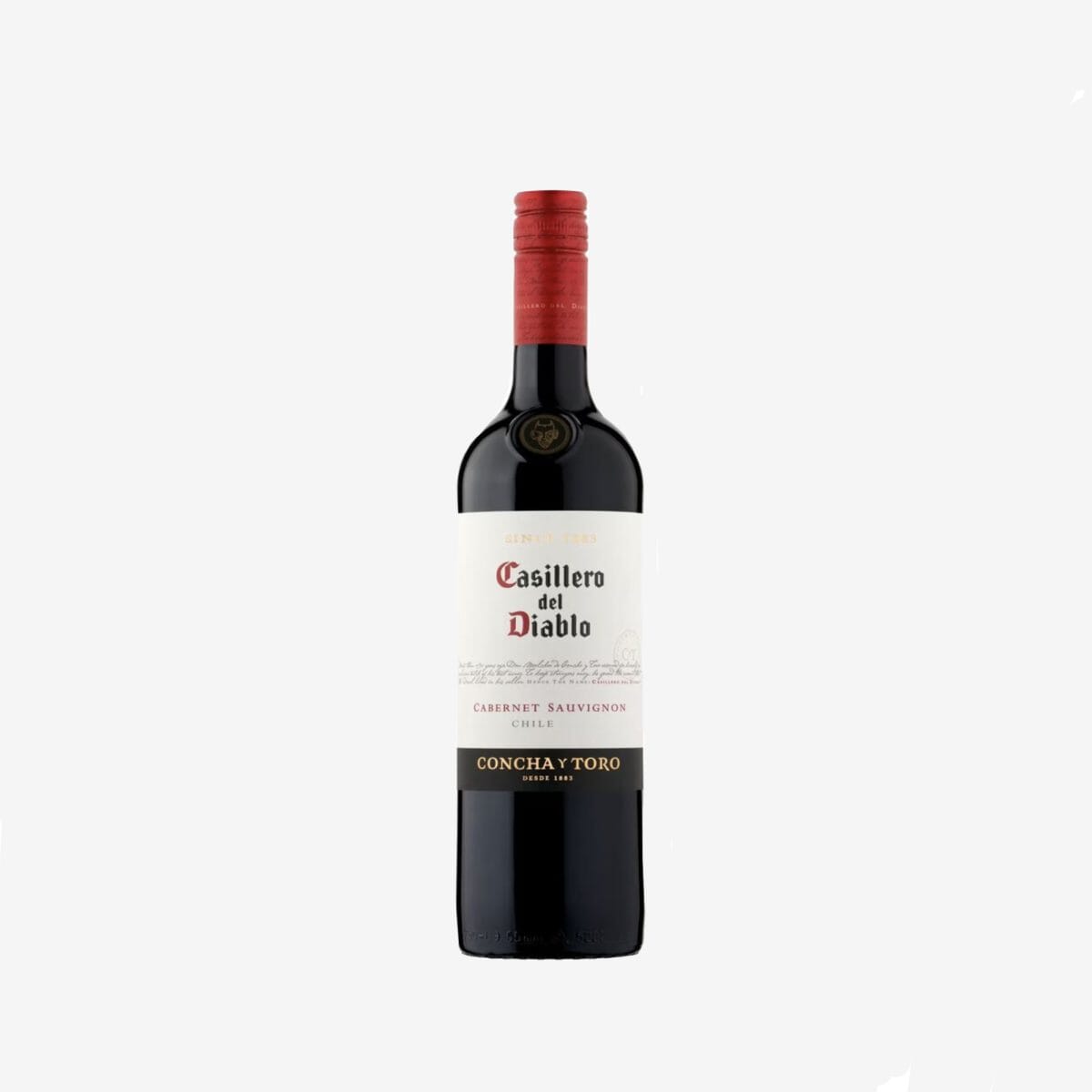 Best red wines from Chile
Casillero Del Diablo Cabernet Sauvignon
Wine of Chile presents one of the best red wines, a captivating Cabernet Sauvignon with deep ruby hues. Its flavors are a delight—bright cherry, blackcurrant, and dark plum complemented by hints of toasted oak, coffee, and dark chocolate. Silky tannins provide a luxurious mouthfeel, and the finish lingers with ripe fruit and berry notes. Steeped in history, it carries the name "Casillero del Diablo," a nod to a clever ruse by its creator, Don Melchor de Concho y Toro, who spread rumors of the Devil residing in his cellar to protect his wines. Moreover, the wine's production aligns with sustainability, using 100% renewable energy, further enhancing its appeal.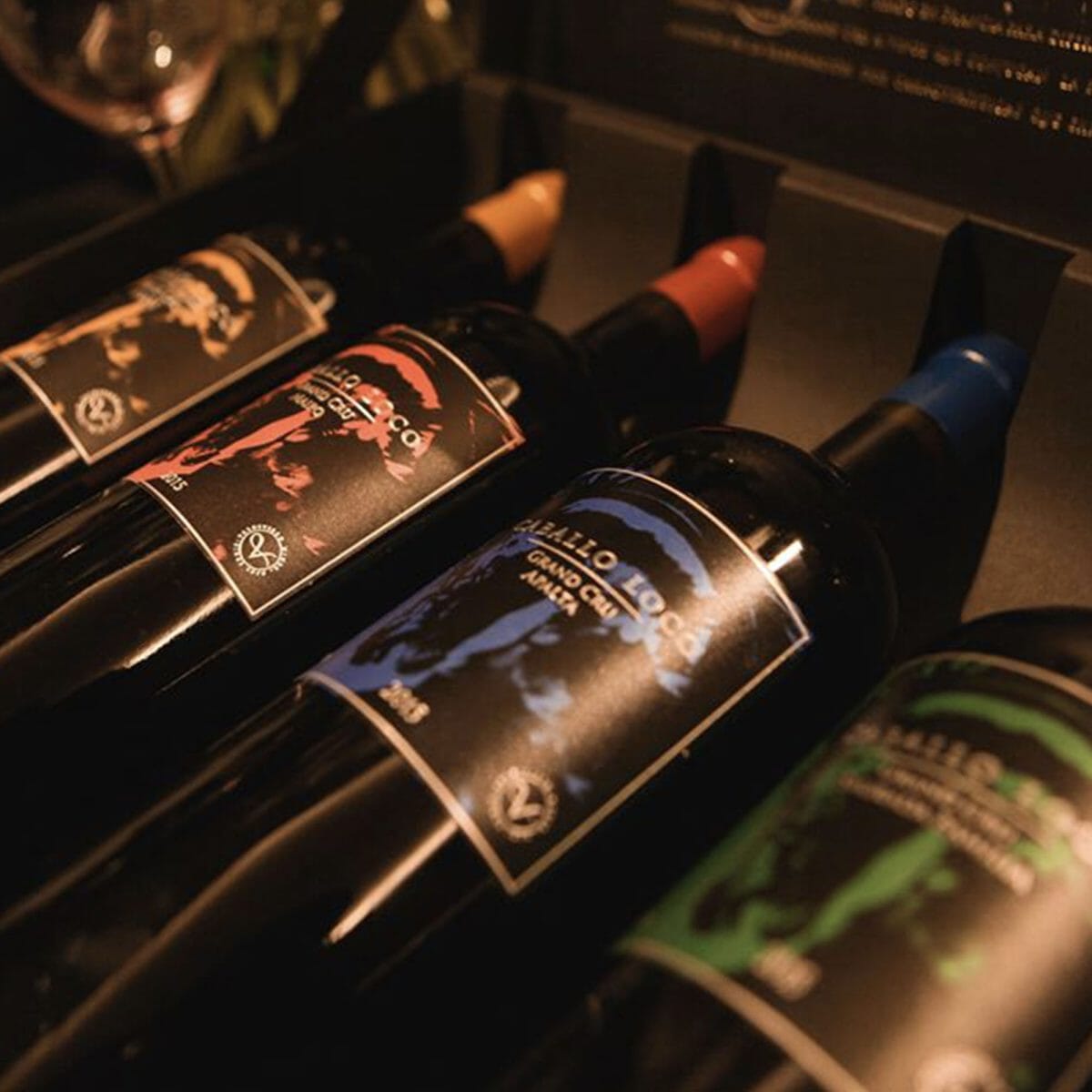 Valdivieso Caballo Loco Grand Cru Apalta
Valdivieso Caballo Loco Grand Cru Apalta is a wine that exudes elegance and intricate complexity. Its captivating character unfolds with a powerful display of ripe plum, blackberry, and damson, heightened by subtle notes of pepper spice. This symphony of fruit flavors harmonizes seamlessly with the gentle embrace of oak, crafting a wine of unparalleled balance. Smooth tannins lend a velvety texture, while a robust structure provides a firm foundation for this exceptional wine. In each sip, Caballo Loco Grand Cru Apalta delivers a journey through layers of flavor, making it a true masterpiece for those seeking a wine that embodies both finesse and intensity.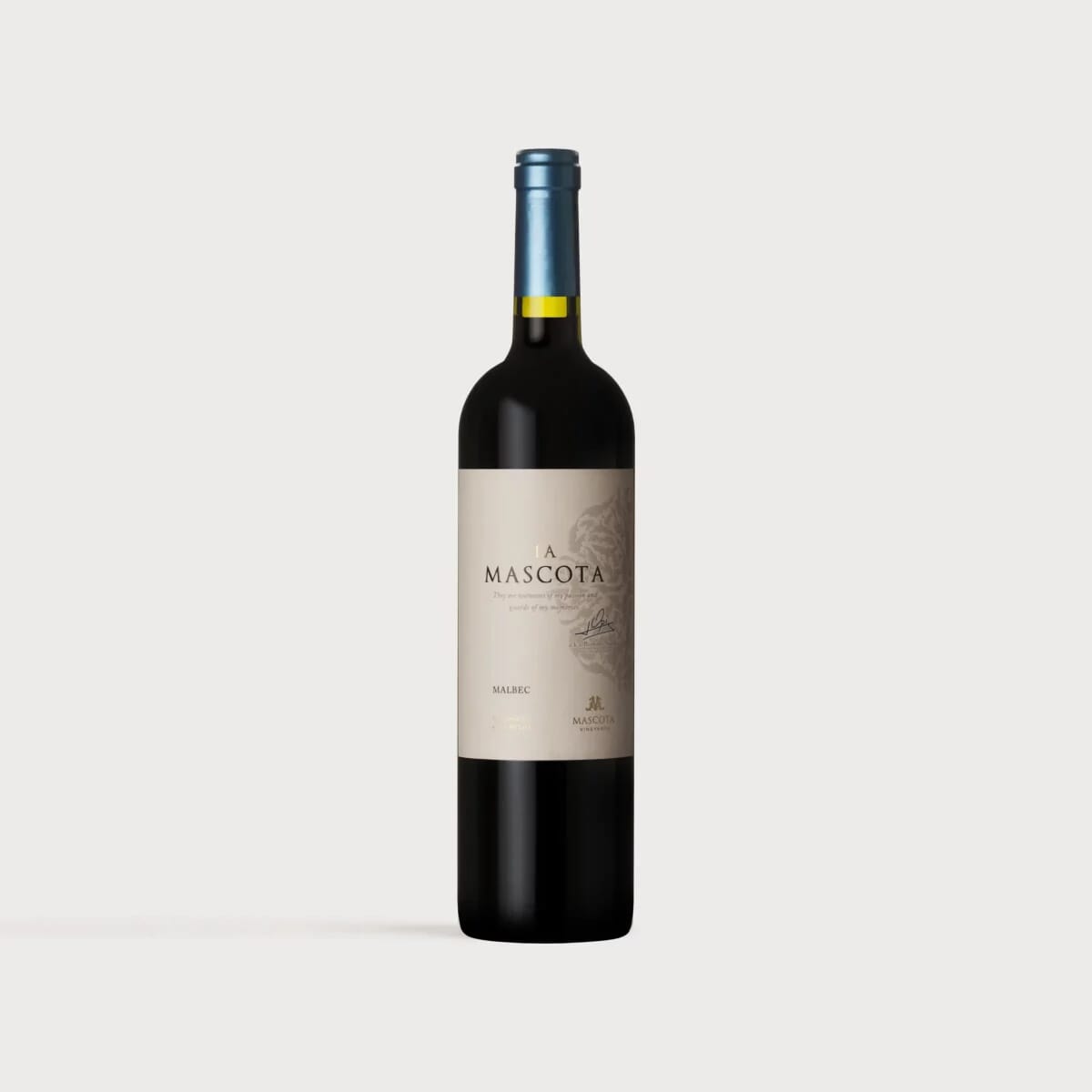 Best red wines from Argentina
La Mascota Malbec
La Mascota Malbec from Argentina stands as a superb red wine, the perfect companion to a succulent steak. With a deep, inky purple hue, it beckons with an alluring appearance. Upon the palate, it unfolds a symphony of flavors, offering a generous bounty of ripe plums and luscious black cherries. The influence of oak aging enriches the wine's profile, bestowing it with an extra layer of complexity that elevates every sip. La Mascota Malbec exemplifies the essence of Argentinian winemaking, delivering a harmonious blend of boldness and elegance, making it a delightful choice for those seeking a red wine that beautifully complements hearty dishes and special occasions.
Mendel Malbec
Mendel Malbec, hailing from the renowned wine-producing region of Mendoza, Argentina, is a testament to the exceptional quality of Argentine winemaking. Crafted exclusively from the Malbec grape variety, it showcases the true essence of this beloved varietal. With an alcohol by volume (ABV) of 14.5%, it embodies the richness and intensity that Malbec enthusiasts crave. Presented in a 750ml bottle, Mendel Malbec is a true expression of the terroir, displaying the depth of flavors and complexity that this region is celebrated for. Each sip of this wine is a journey through the vineyards of Mendoza, delivering a delightful taste of Argentine viticultural excellence.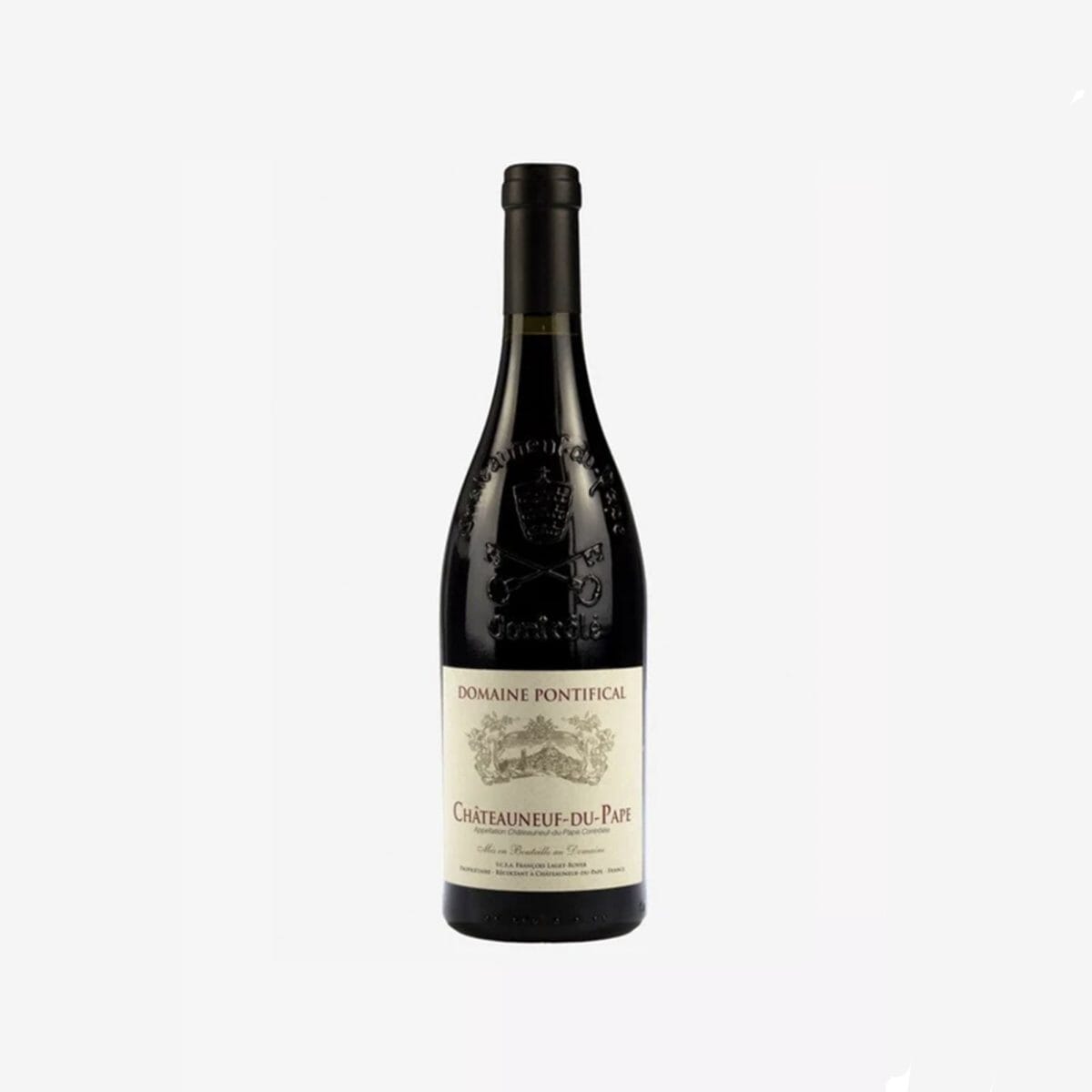 Best red wines from France
Chateauneuf du Pape Domaine Pontifical Red
Hailing from France's Rhone region, this Chateauneuf du Pape wine from Domaine Pontifical is a true embodiment of elegance and dedication. With its smooth and round profile, accompanied by a long, luxurious finish, it offers a sensory journey featuring notes of cooked red fruit, black fruit, and raisin, all wrapped in an extremely velvety texture. Crafted predominantly from 80% Grenache Noir, complemented by 10% Syrah, 5% Mourvèdre, and 5% Cinsaut, it showcases the fullness and richness characteristic of the region. Ideal for pairing with beef, this wine should be enjoyed within a decade of bottling and is meticulously aged for 12 months in century-old foudres, exemplifying the artistry of Domaine Pontifical and the essence of Chateauneuf du Pape at 14.5% volume.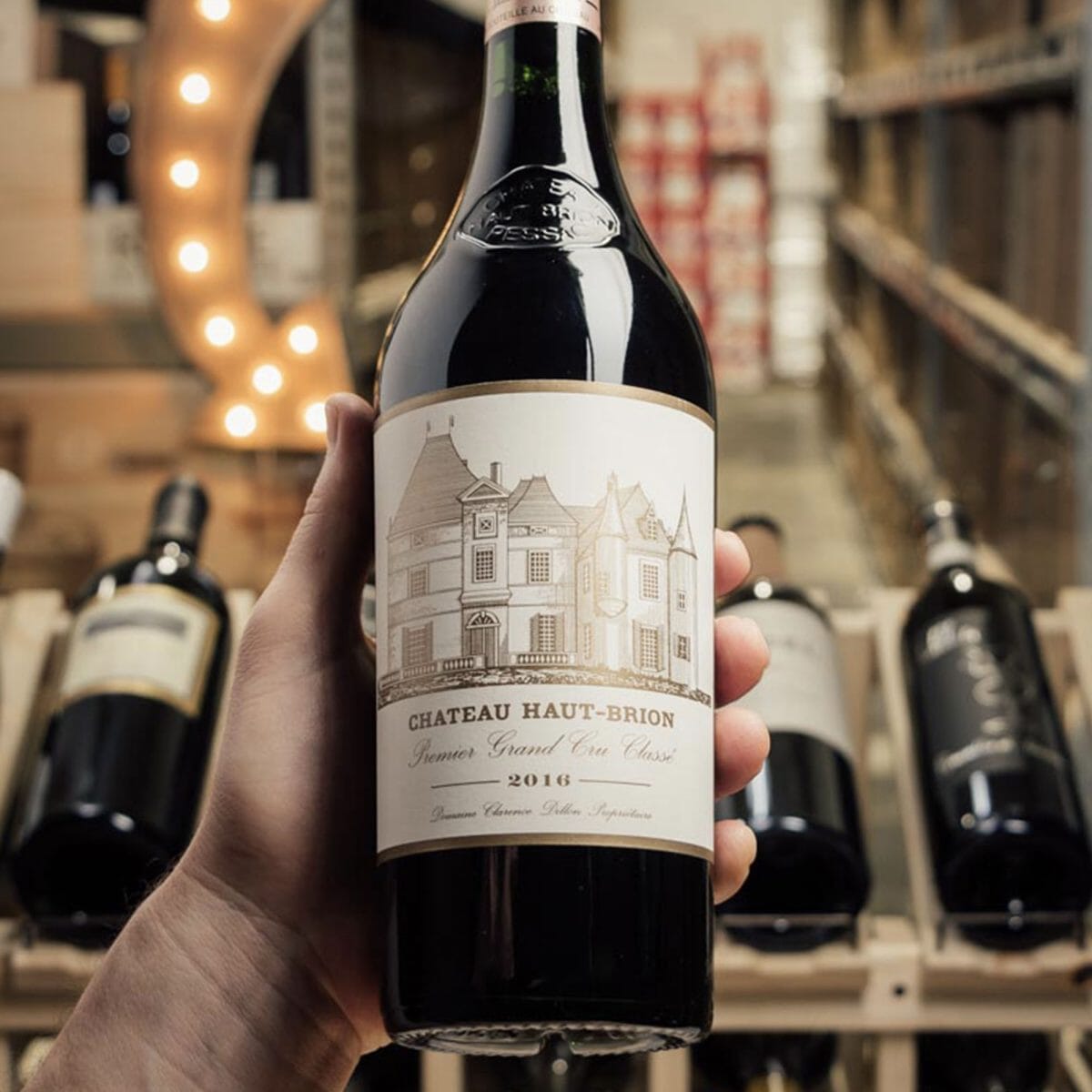 Châteaux Haut Brion Pessac Leognan
The 2018 Châteaux Haut Brion, Pessac Leognan Rouge from Bordeaux is a masterpiece vintage. This red wine, boasting a rich red hue, falls into the category of full-bodied reds, promising a truly opulent experience. Sourced from Bordeaux Graves and Pessac, it reflects the essence of this renowned wine region. Employing a winemaking approach characterized by minimal intervention, it allows the grapes to express their natural character fully. This wine features a dominant Merlot blend, ensuring a velvety and complex palate. Presented in a 75cl bottle, it carries an impressive 14.5% alcohol content, speaking to its bold and robust nature. Produced by the esteemed Chateau Haut-Brion, this vintage exemplifies the pinnacle of Bordeaux winemaking craftsmanship.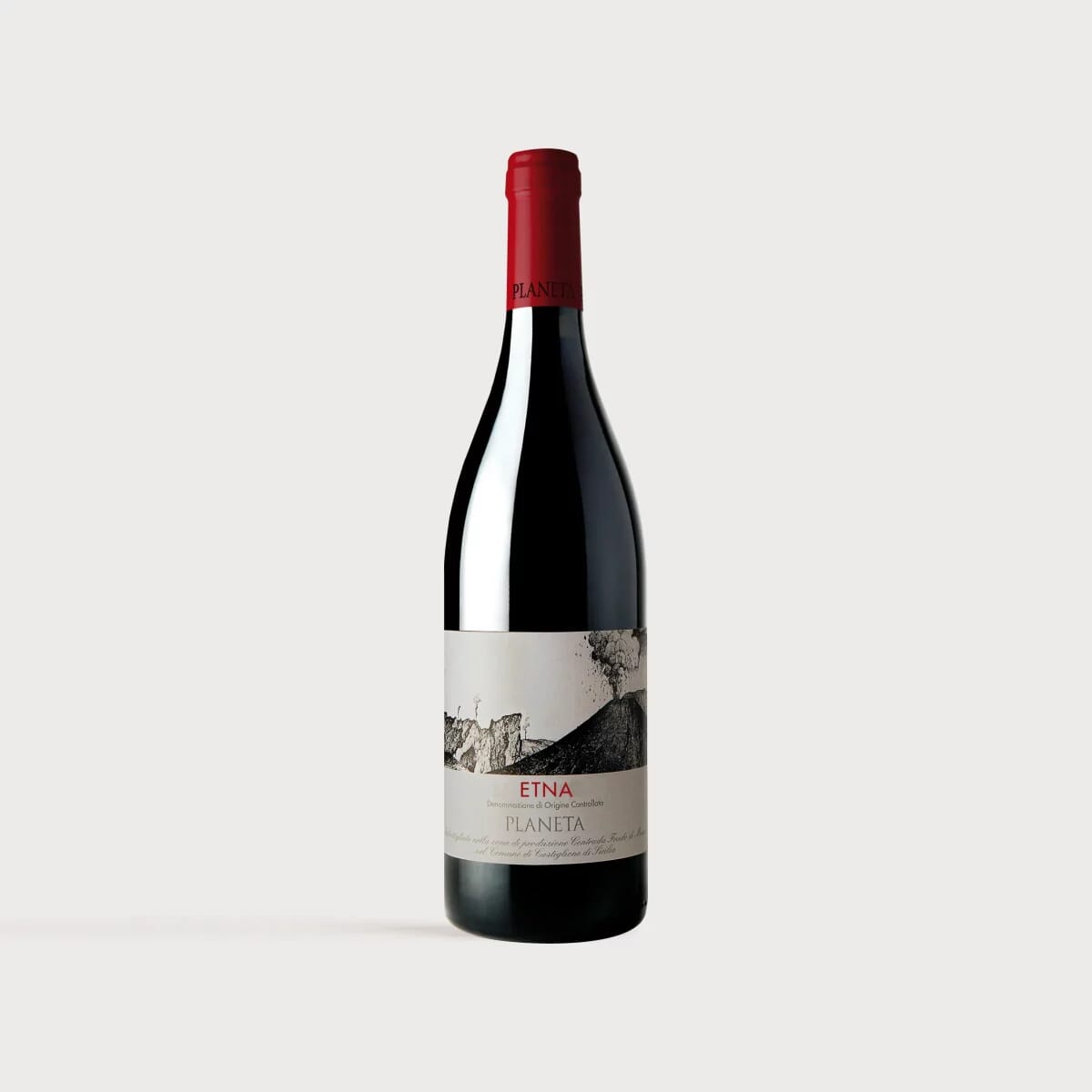 Best red wines from Italy
Planeta Etna Rosso
The Planeta Etna Rosso is a true Sicilian gem that encapsulates the essence of the region. Crafted exclusively from the indigenous Nerello Mascalese grape, this wine is a testament to the unique terroir of Mount Etna, where these grapes are cultivated at high altitudes in volcanic soils. This distinctive environment imparts a remarkable freshness and a mineral, almost salty quality to the wine, creating a perfect harmony with the vibrant flavors of ripe red cherries and raspberries. Additionally, the wine boasts a tantalizing tobacco leaf aroma and firm tannins that add depth and structure. Ideal for pairing with rich tomato-based pasta sauces or grilled red meat, the Planeta Etna Rosso promises a sensory journey through the volcanic landscapes of Sicily, making it an extraordinary choice for wine enthusiasts seeking an authentic and expressive experience.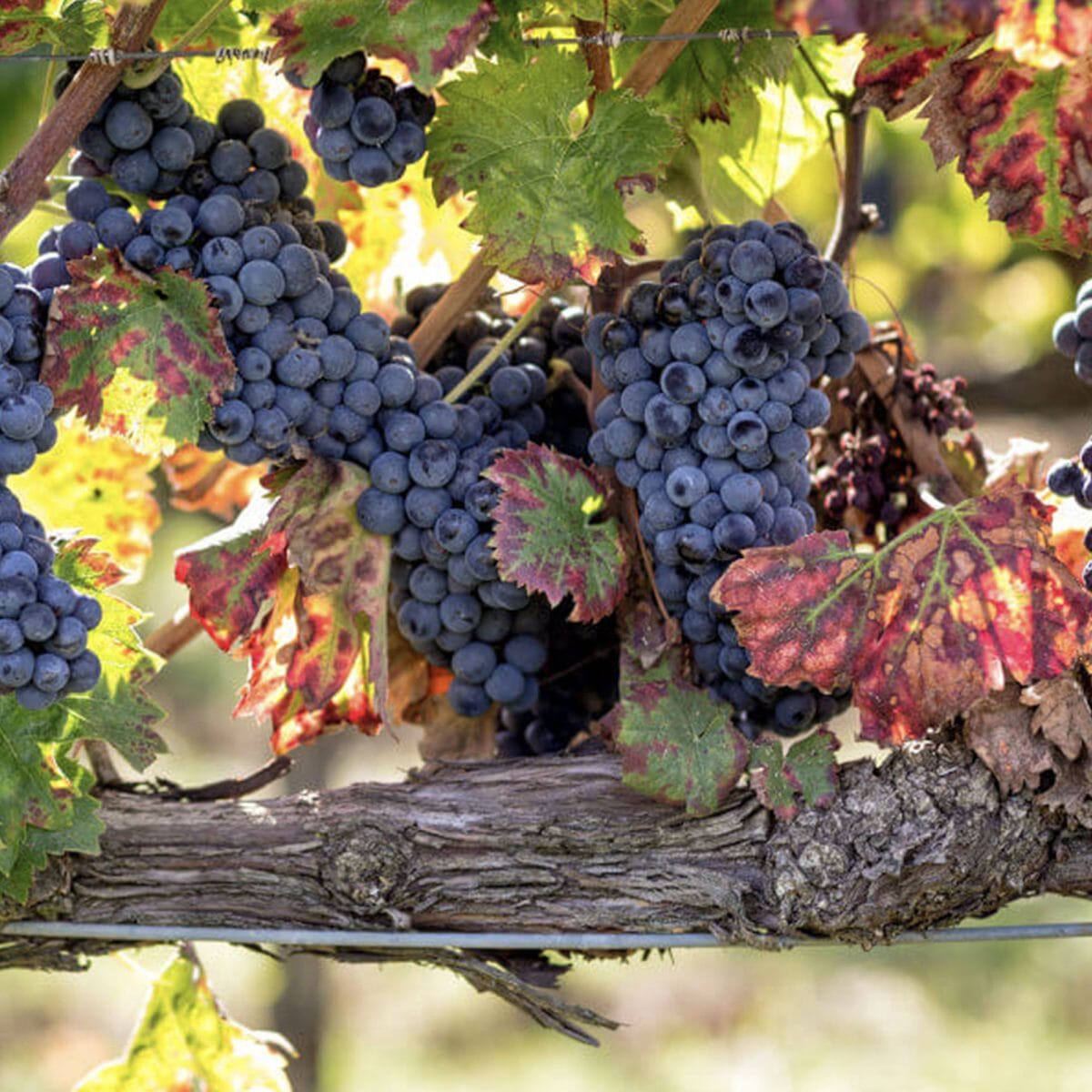 Sacrantino Montefalco
Fratelli Pardi's "Sacrantino" Montefalco Sagrantino DOCG 2016 stands as a testament to both tradition and mastery. This bold and powerful wine boasts an exceptional complexity of flavors and a luxuriously smooth and velvety mouthfeel. Crafted from the notoriously tannic Sagrantino grape, this wine shines as a true rarity, a testament to the winemaker's skill. Aged meticulously for four years, it has rightfully earned its place among the region's best, receiving accolades like Gambero Rosso's "three glasses" in 2020 and "two red glasses" in 2021, as well as "Three golden stars" by Veronelli. Hailing from the esteemed Fratelli Pardi, a family winery with a century-old legacy, this Sagrantino showcases the expertise passed down through generations, making it a true gem for wine enthusiasts seeking exceptional Italian craftsmanship.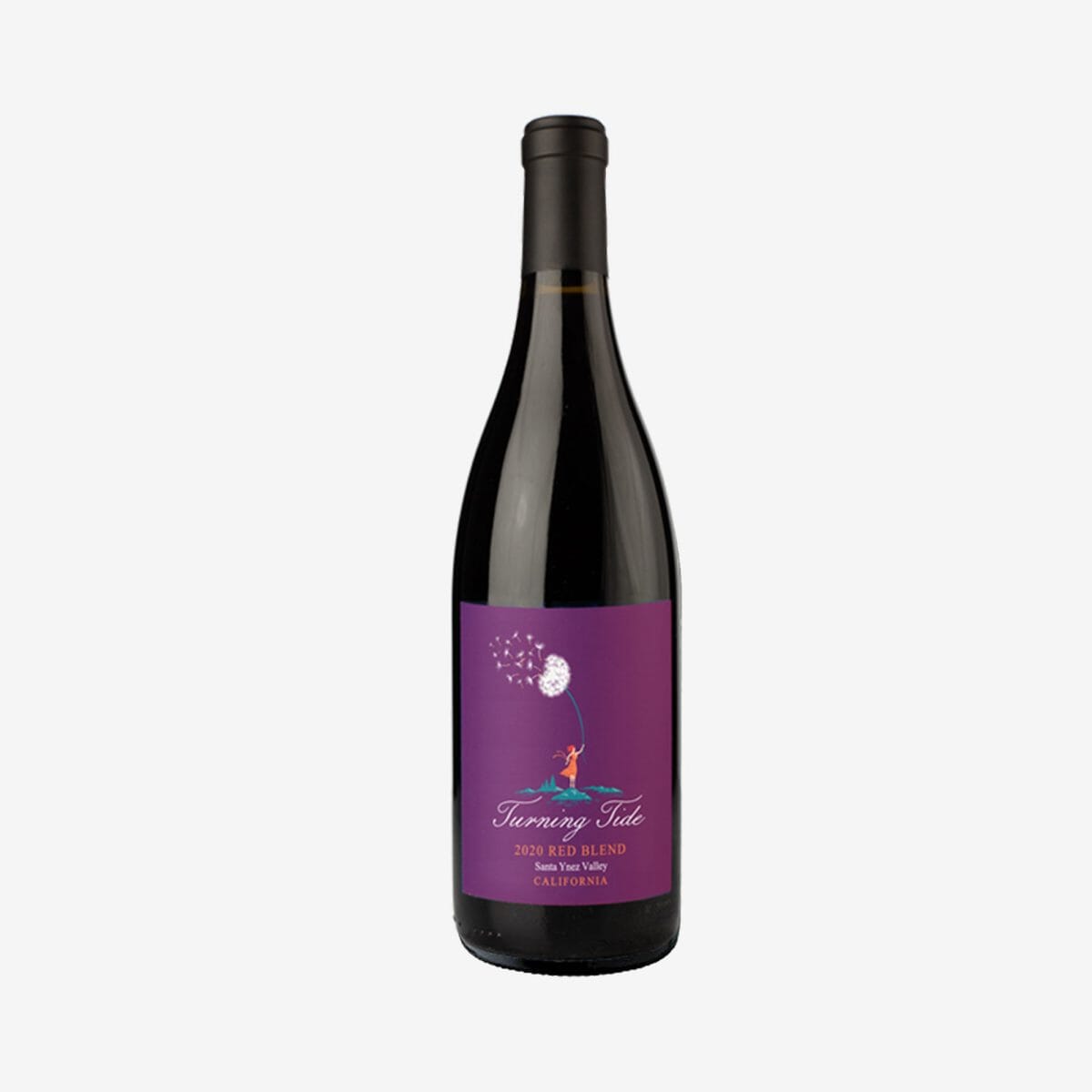 Best red wines from California
Turning Tide Red Blend Santa Ynez Valley
Turning Tide Red Blend Santa Ynez Valley is the brainchild of winemaker Alisa Jacobson, known for her integral role in elevating the Joel Gott wine label to global recognition. After passing the baton to Joel and Sarah Gott, Alisa embarked on her own path, emphasizing sustainability in coastal vineyards. A passionate diver, her personal Instagram documents mesmerizing encounters with underwater sea life. In this red blend, crafted from Grenache and Mourvèdre in a vineyard she co-owns near Los Olivos in the Santa Ynez AVA, scrumptious and juicy flavors emerge. Expect a delightful mix of black and red berry fruit, complemented by rich baking spices that invite you to dive deep into a world of deliciousness.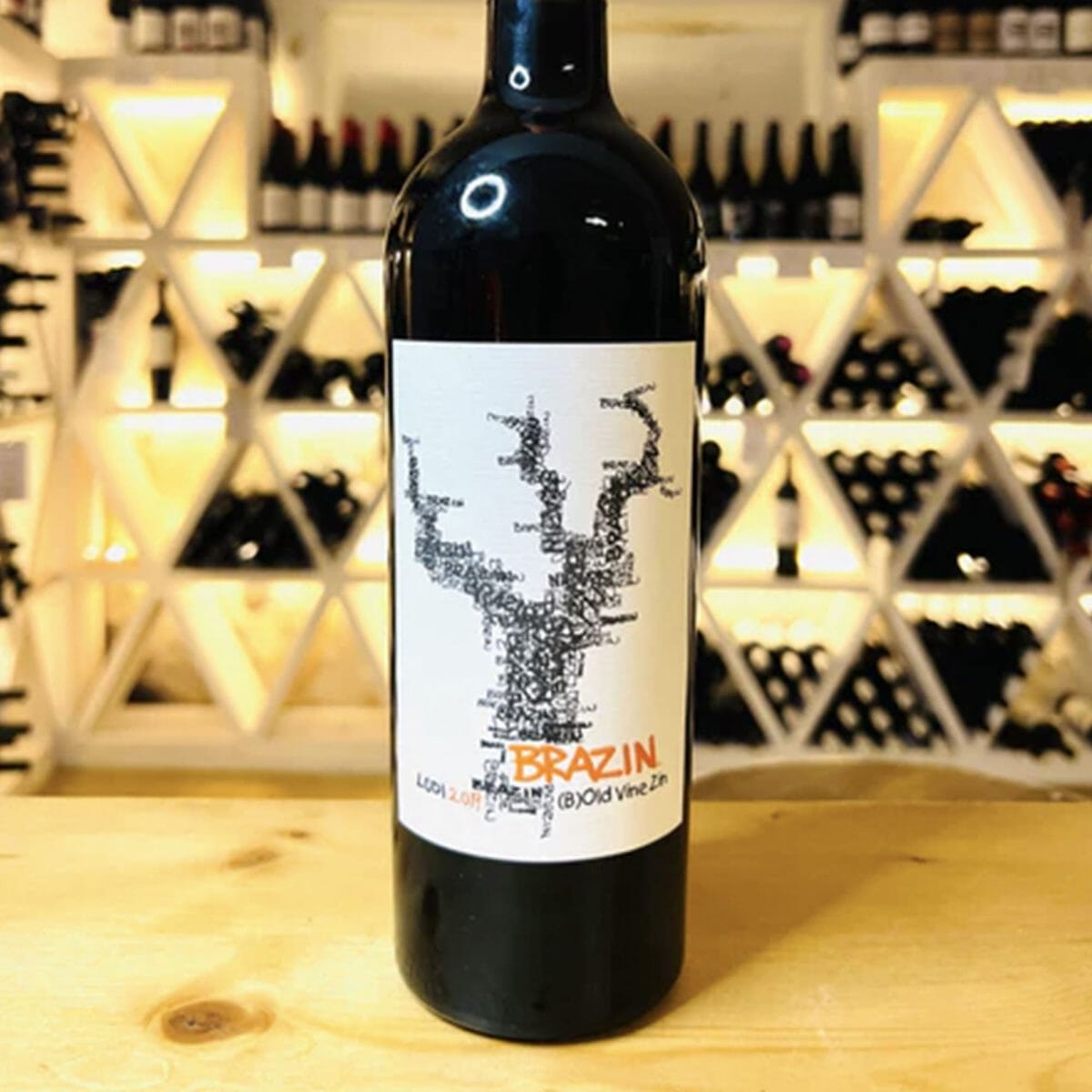 Brazin Old Vine Zinfandel Lodi
Brazin Old Vine Zinfandel from Lodi is a wine that makes a memorable impact. Its big and bold aromas tease the senses with notes of spice and mocha, while the palate is treated to an intense fusion of plum and chocolate flavors, complemented by rich tannins and subtle hints of vanilla mocha. This wine is best paired with saucy ribs, a juicy pepper steak, or pasta featuring spicy red sauce. With a formidable 15% alcohol content, it's not for the faint-hearted but promises an unforgettable tasting experience. Brazin, a dedicated Zinfandel winery, boldly and brazenly crafts award-winning wines from California's most coveted Zinfandel appellations and vineyards. Created primarily from Zinfandel with a touch of Petite Syrah, it matures in French and American oak barrels, resulting in a wine with a rich, smoky flavor profile.
Discover the best wine subscription services in the United Kingdom.
---
---