Welcome to our comprehensive guide on men's cardigan outfits, where we'll provide you with practical tips and inspiration for autumn/winter 2023. As temperatures drop, the cardigan becomes an essential addition to your wardrobe. Whether you're aiming for a relaxed, casual look or a more sophisticated ensemble, we'll guide you on how to wear each type of cardigan to perfection.
Men's cardigan styles
When it comes to men's cardigan outfits for autumn/winter 2023, understanding the different styles of cardigans is essential for crafting the perfect look. From chunky knits to sleek button-ups, here are the various cardigan styles for men and how to wear them with flair.
1. Chunky knit cardigans: These thick, textured cardigans offer warmth and style. Ideal for a relaxed yet fashionable look.
2. Button-up cardigans: Versatile and timeless. Perfect for smart-casual or casual cardigan outfits.
3. Shawl collar cardigans: Exude sophistication with wide, folded collars. Great for refined ensembles.
4. Zip cardigans: Modern and sporty, featuring a zipper for a contemporary look. Ideal for casual outfits.
5. V-Neck cardigans: Clean lines and versatile design. Suitable for various occasions and easy to dress up or down.
6. Hooded cardigans: A fusion of style and comfort with a built-in hood. Ideal for a laid-back, youthful look.
7. Fine knit cardigans: Lightweight and versatile, perfect for layering in autumn/winter 2023 men's cardigan outfits. Suitable for both formal and casual ensembles.
Key pieces to pair with men's cardigans
Creating stylish men's cardigan outfits for autumn/winter 2023 involves more than just choosing the right cardigan style. The key to a well-put-together look lies in the pieces you pair with your cardigan. Here's a quick guide:
1. Crisp white shirt: A classic white shirt complements any cardigan, adding a touch of elegance to your ensemble.
2. T-shirts: For a casual cardigan outfit, opt for a quality tee. Layering with a cardigan gives a relaxed, stylish vibe.
3. Denim jeans: A timeless combination. Dark jeans with a cardigan exude a smart-casual charm.
4. Chinos: Elevate your look by pairing your cardigan with tailored chinos, suitable for both work and play.
5. Trousers: For a more formal touch, consider trousers that contrast with your cardigan's colour.
6. Scarves: Accessorising with a scarf can add flair and extra warmth to your autumn/winter cardigan outfits.
7. Boots: Complete your look with a stylish pair of boots, whether it's sleek leather or rugged, chunky ones.
8. Brogues: For a semi-formal outfit, brogues can complement your cardigan nicely.
9. Sneakers: Go for a casual look by pairing your cardigan with clean, minimalist sneakers.
10. Winter coat: Layer your cardigan under a winter coat for extra insulation in colder climates.
Remember, the key to a great men's cardigan outfit is balance and coordination. Mix and match these pieces to achieve the perfect look for any occasion.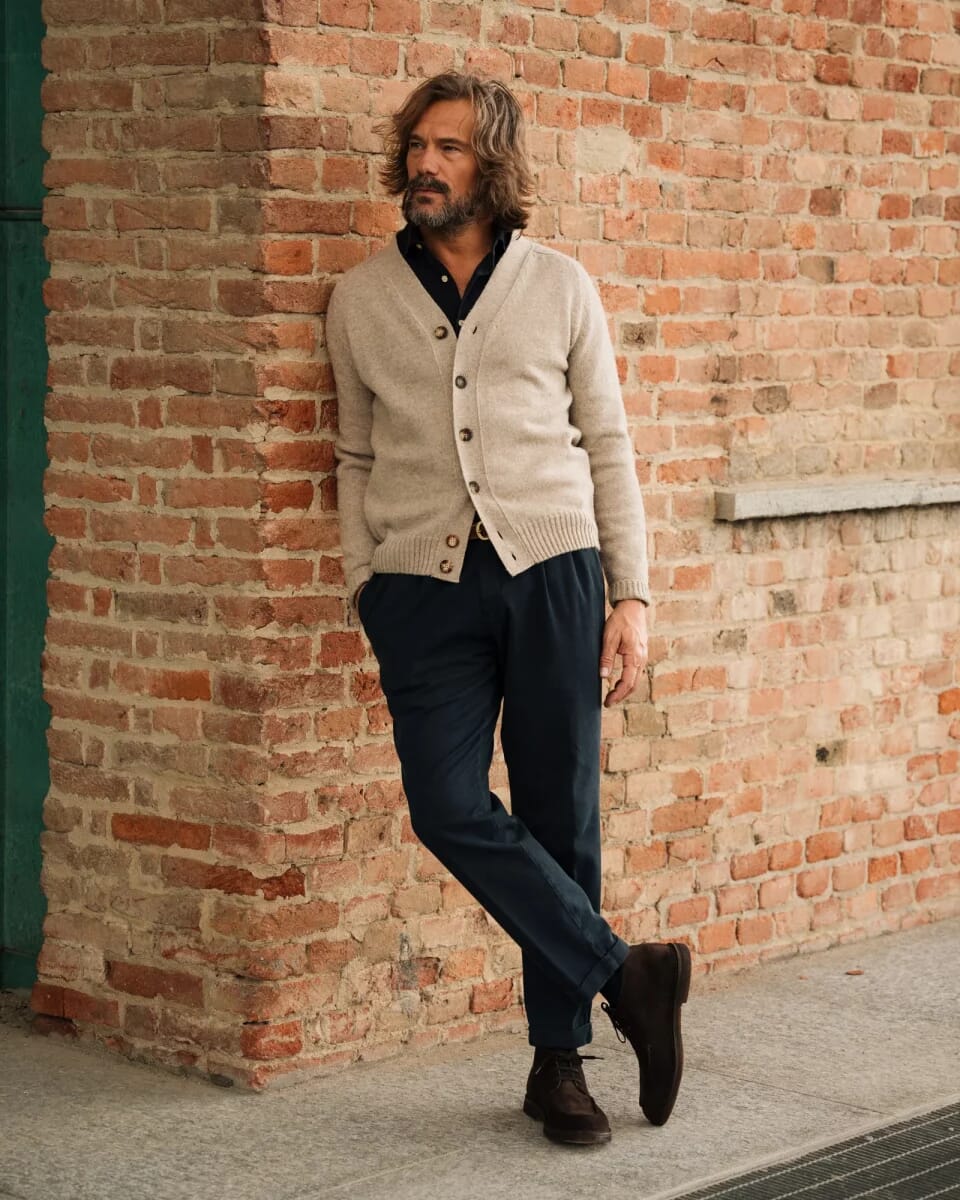 Do's for styling a men's cardigan outfit
Select the Right Fit: Ensure your cardigan fits well, with sleeves that end at your wrist and a snug, not overly tight, body.
Layer Thoughtfully: Experiment with layering by adding shirts, tees, or scarves to create depth and interest.
Mix Textures: Incorporate different textures for a well-balanced look, such as pairing a chunky cardigan with smooth trousers.
Colour Coordination: Choose cardigan colours that complement your skin tone and other clothing pieces.
Accessorise Wisely: Add accessories like belts, watches, or a well-chosen hat to elevate your outfit.
Experiment with Necklines: Try V-neck, shawl collar, or button-up cardigans to diversify your wardrobe.
Opt for Versatility: Invest in neutral colours and classic styles for cardigans that suit various occasions.
Don't for styling a men's cardigan outfit
Avoid Oversized Styles: While oversized cardigans can be trendy, avoid ones that drown your frame.
Don't Overdo Patterns: Limit patterns to one piece, either the cardigan or another clothing item, to avoid a cluttered look.
Say No to Baggy Trousers: Loose-fitting trousers with a cardigan can make you appear shapeless.
Don't Mix Too Many Colours: Stick to a cohesive colour scheme to avoid looking too busy.
Skip Overly Flashy Accessories: Subtle, well-chosen accessories work better than flashy, attention-grabbing ones.
Avoid Clashing Styles: Ensure your outfit's overall style, from casual to formal, is consistent.
By following these do's and don'ts, you can effortlessly create stylish men's cardigan outfits for autumn/winter 2023.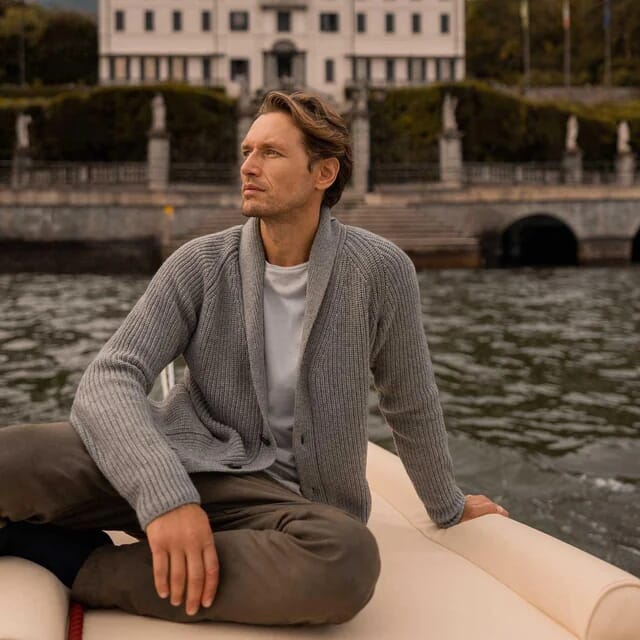 Best men's cardigan outfits for 2023
Men's wool cardigan outfit
For a classic, timeless look, layer a slim-fit white Oxford shirt beneath your wool cardigan. Pair it with well-fitted dark trousers to balance the warmth and texture of the cardigan. Complement the ruggedness of wool with leather boots for a smart-casual touch. Don't forget to add a leather belt for structure and sophistication.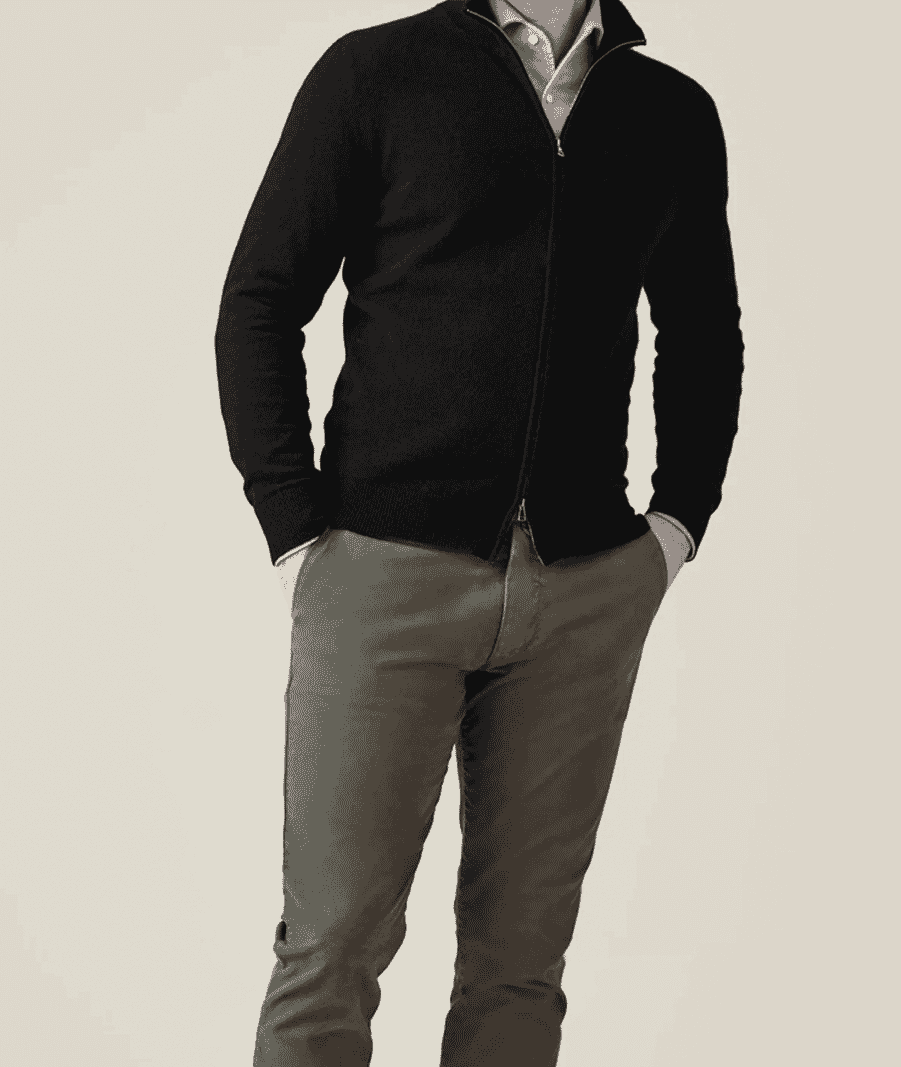 Men's black cardigan outfit
For a sleek, monochromatic look, layer your black cardigan over a black crew-neck tee. Choose slim-fit or skinny dark denim jeans to create a streamlined silhouette. Elevate the outfit with black monkstrap shoes for a touch of elegance, and keep accessories minimal with a sleek watch and discreet bracelets.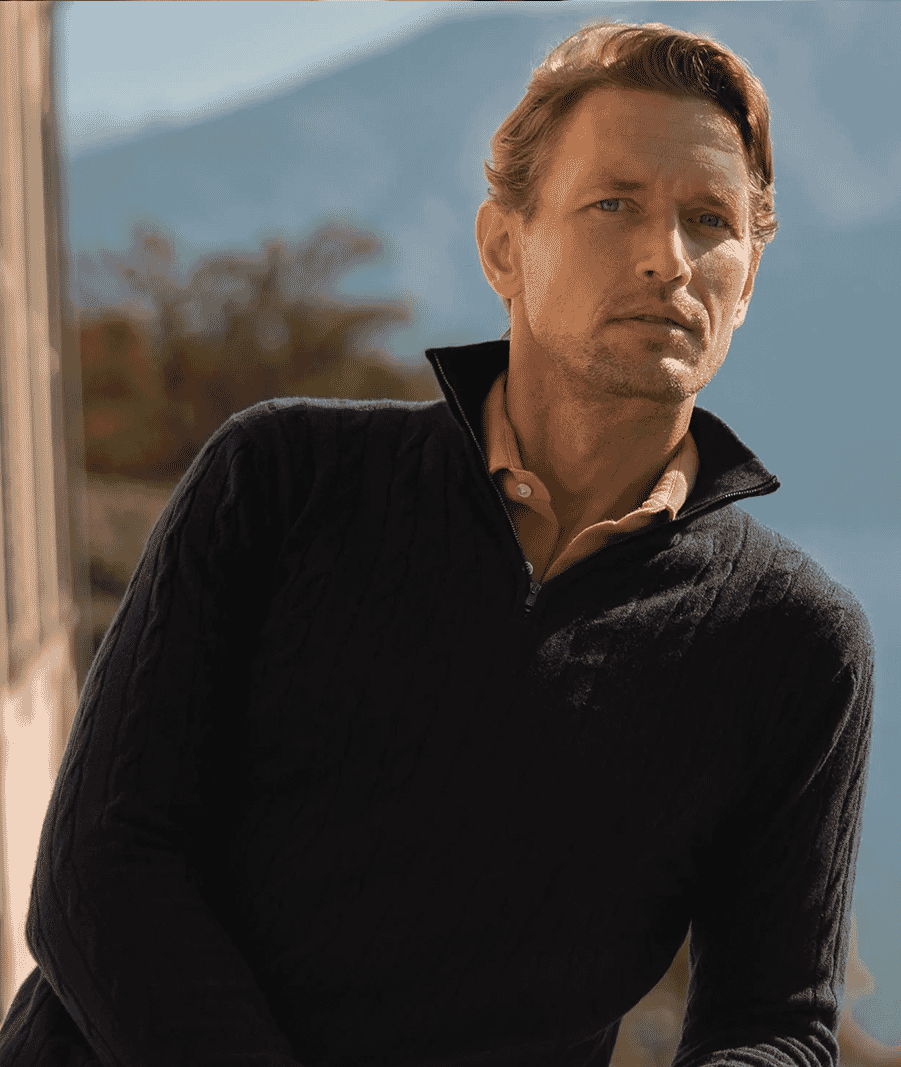 Men's zip cardigan outfit
Create a relaxed, layered look by wearing a checkered or denim shirt beneath your zip cardigan. Opt for slim-fit chinos in a neutral colour to maintain a balanced outfit. Keep it casual with clean, white sneakers or dress it up slightly with desert boots. In colder weather, add a stylish beanie to stay warm and trendy.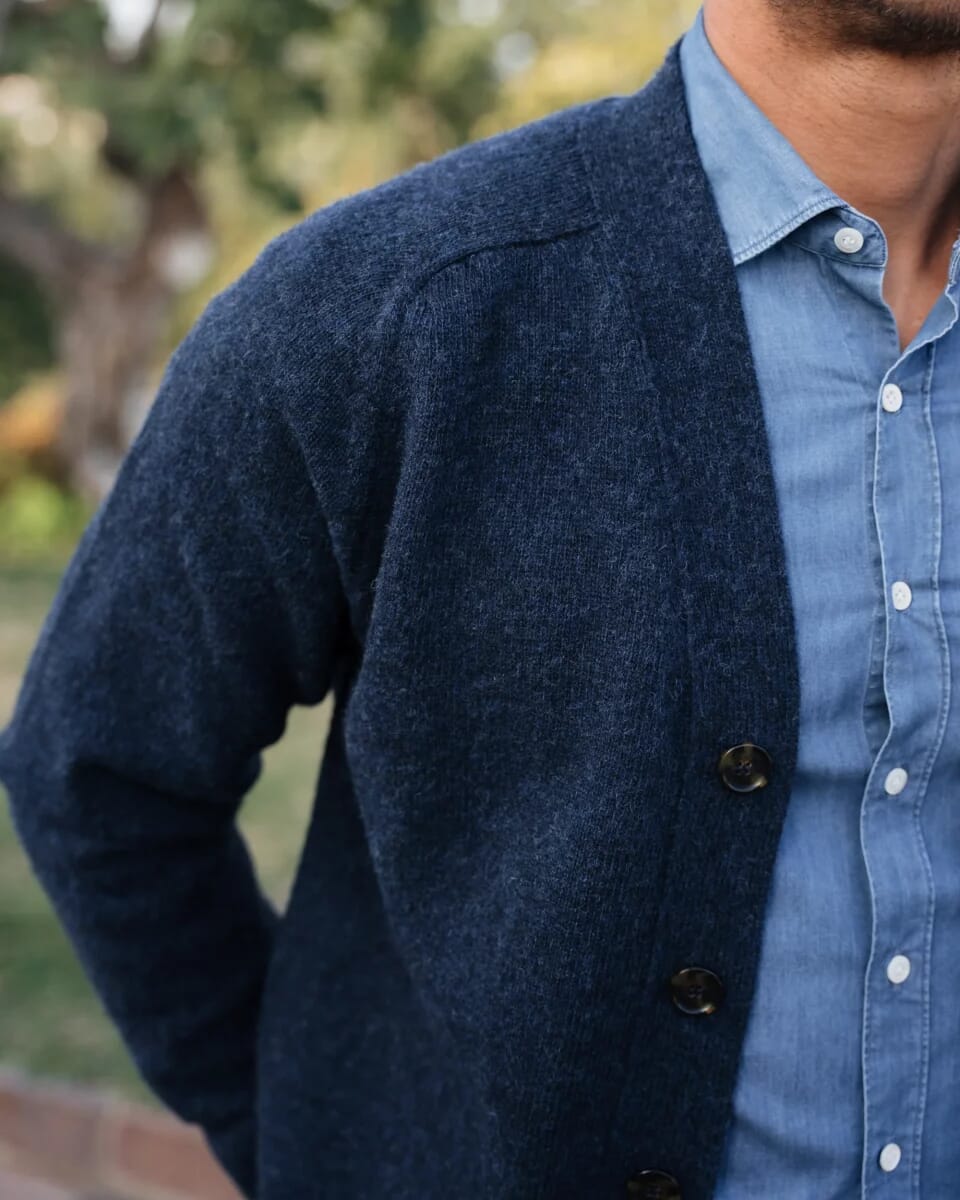 Men's blue cardigan outfit
For a fresh contrast against the blue cardigan, layer it with a white crew-neck tee. Opt for well-fitted dark jeans or navy trousers to complement the blue tones. Keep it casual and comfortable with classic white sneakers. To add an appealing colour contrast, accessorise with a brown leather belt.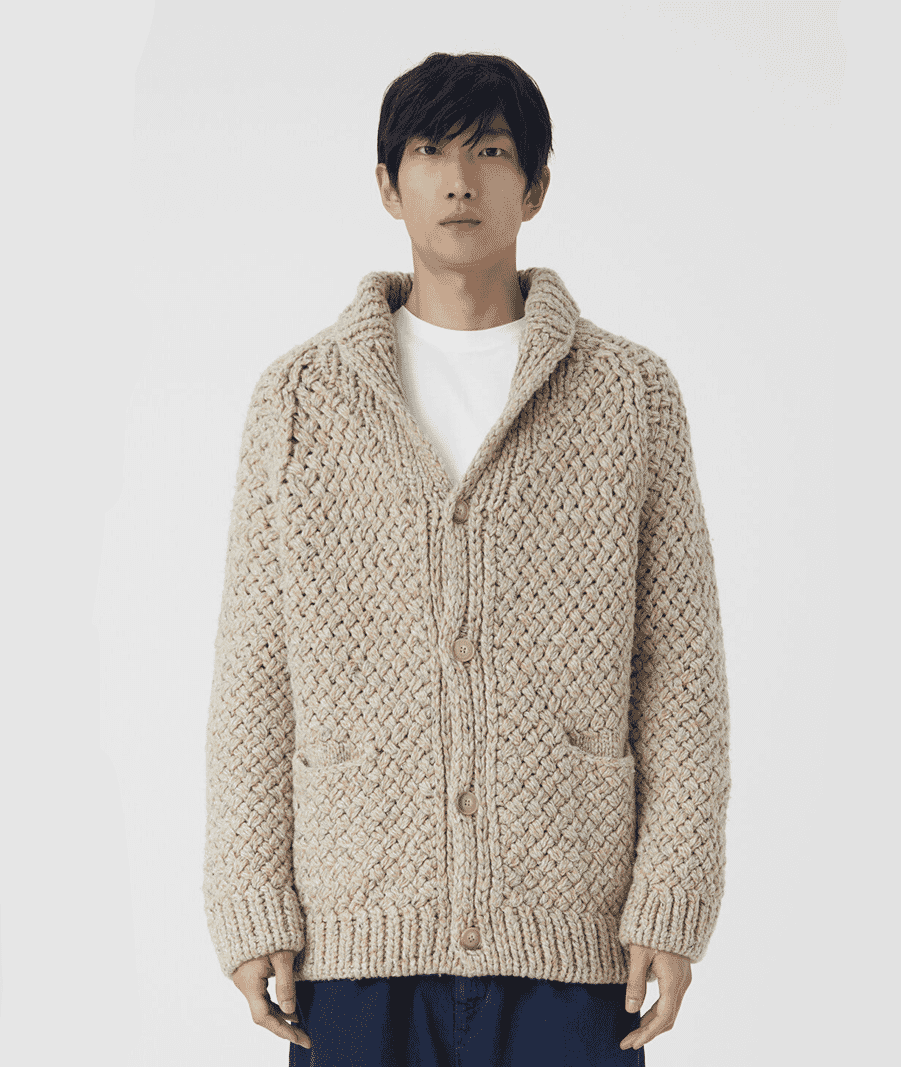 Men's oversized cardigan outfit
Counter the volume of the oversized cardigan with slim-fit jeans. Choose Chelsea boots to add a sleek touch to the outfit, and keep accessories simple to avoid overwhelming the look.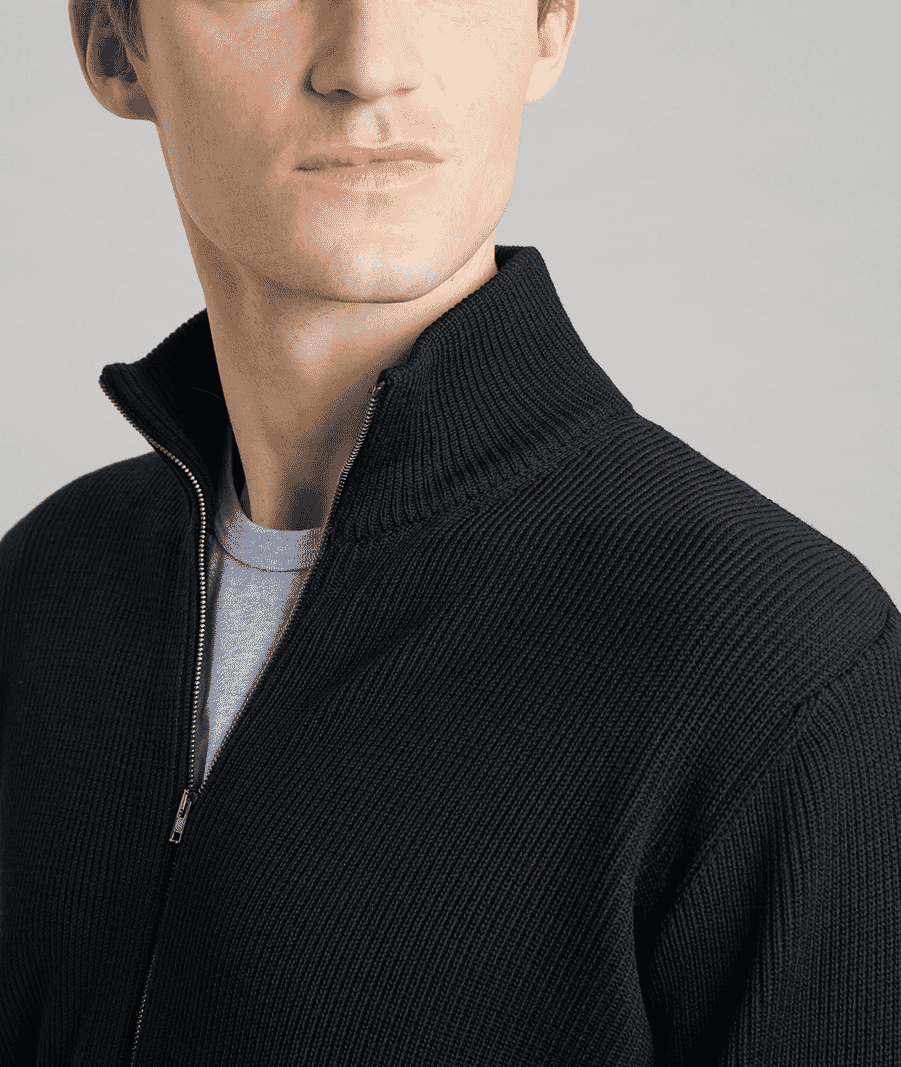 Men's long cardigan outfit
Pair a long cardigan with a turtleneck for extra warmth and style. Opt for tailored trousers to create a polished, put-together look. Elevate the outfit with dress shoes or loafers for a sophisticated touch, and add a matching belt to provide structure.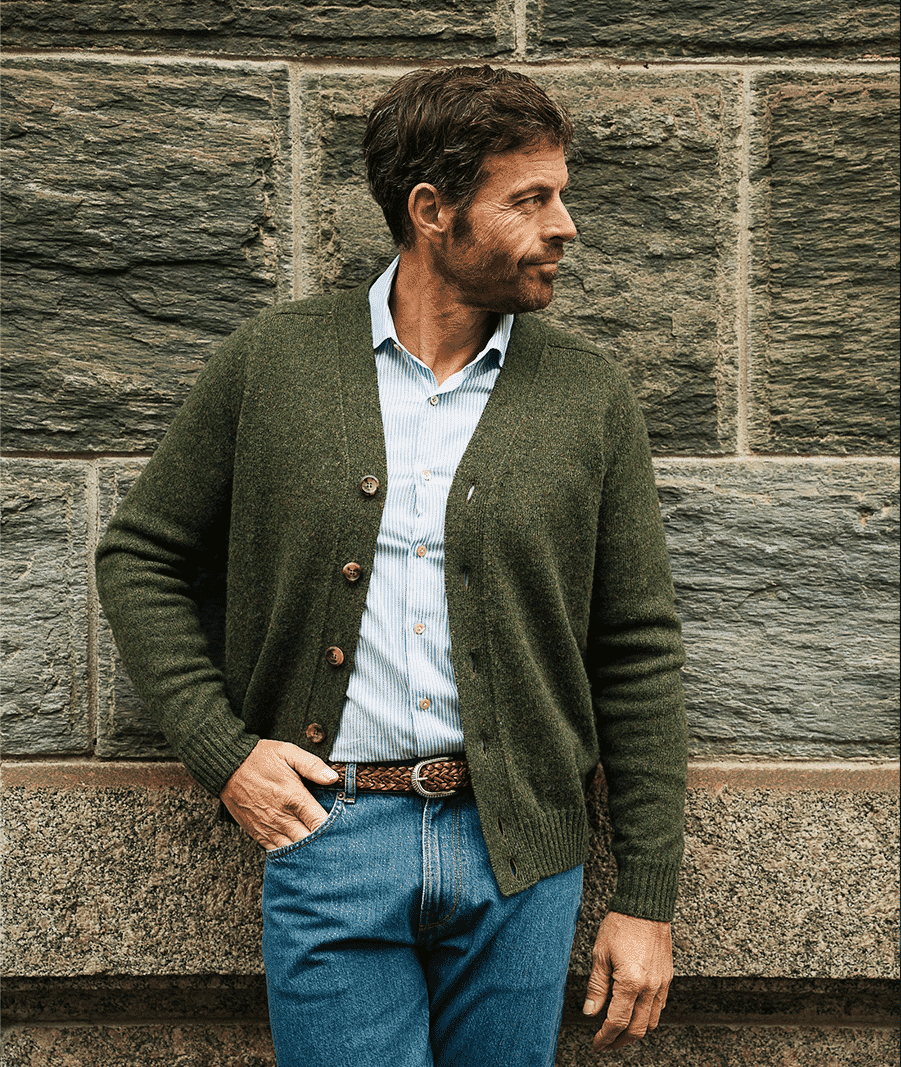 Men's cardigan work outfit
For a professional look, pair your cardigan with a button-down shirt. Opt for well-fitted trousers in a complementary colour and complete the ensemble with classic Oxford or brogue shoes. If the dress code allows, a tie can enhance the professional appearance.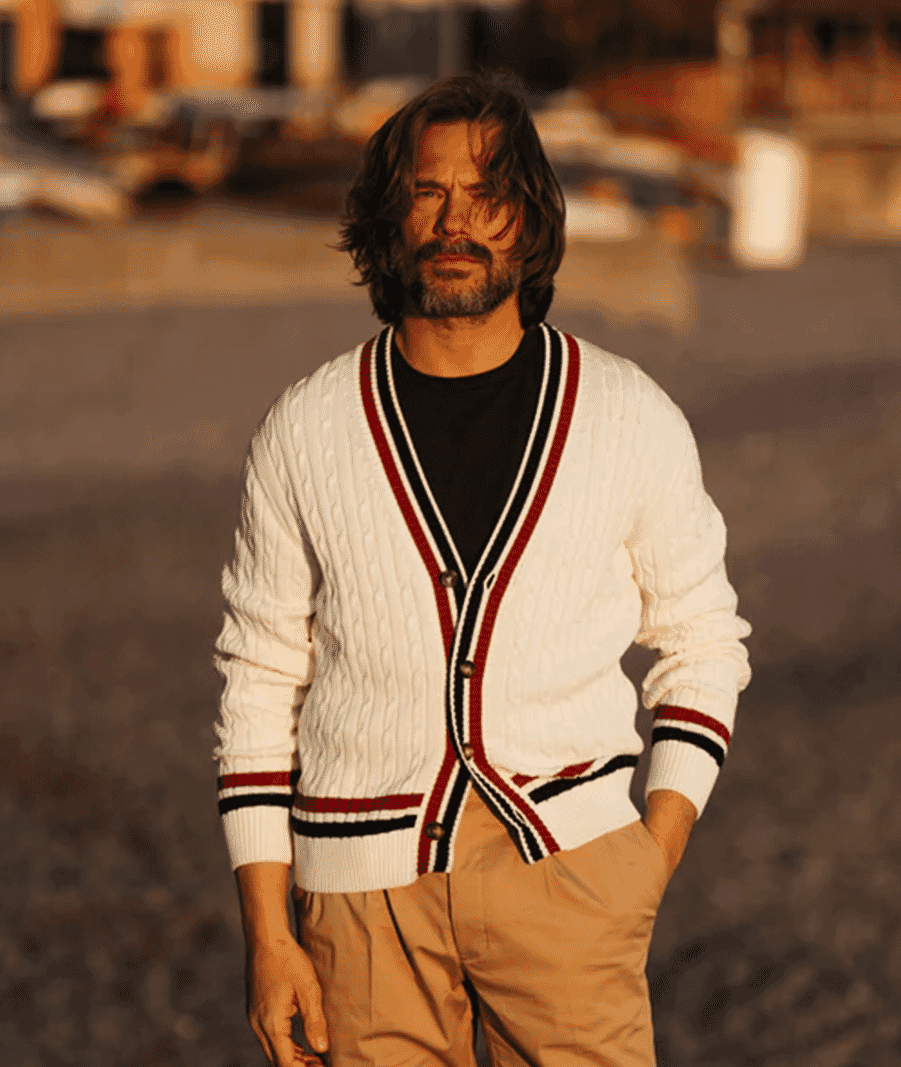 Men's statement cardigan outfit
Choose a bold-coloured or patterned cardigan and keep the rest of the outfit understated to let the cardigan be the focal point. Balance the statement cardigan with dark, solid-coloured bottoms. Pair it with classic sneakers or boots, and keep accessories minimal to avoid overwhelming the statement piece.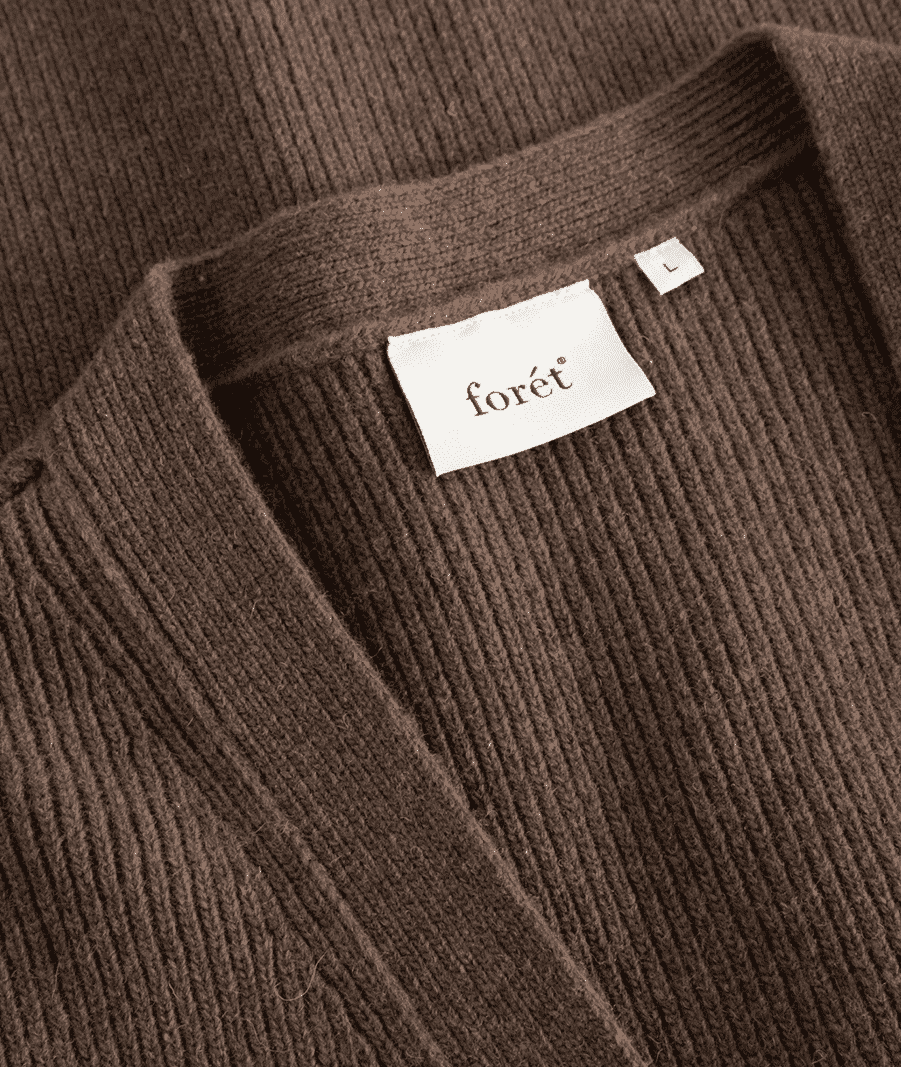 Men's designer cardigan outfit
Wear the designer cardigan, such as men's Ralph Lauren cardigans and men's Burberry cardigans, as the statement piece of your outfit. Pair it with neutral-coloured, well-fitted basics to let the designer cardigan shine. If available, choose designer shoes to complete the high-end look.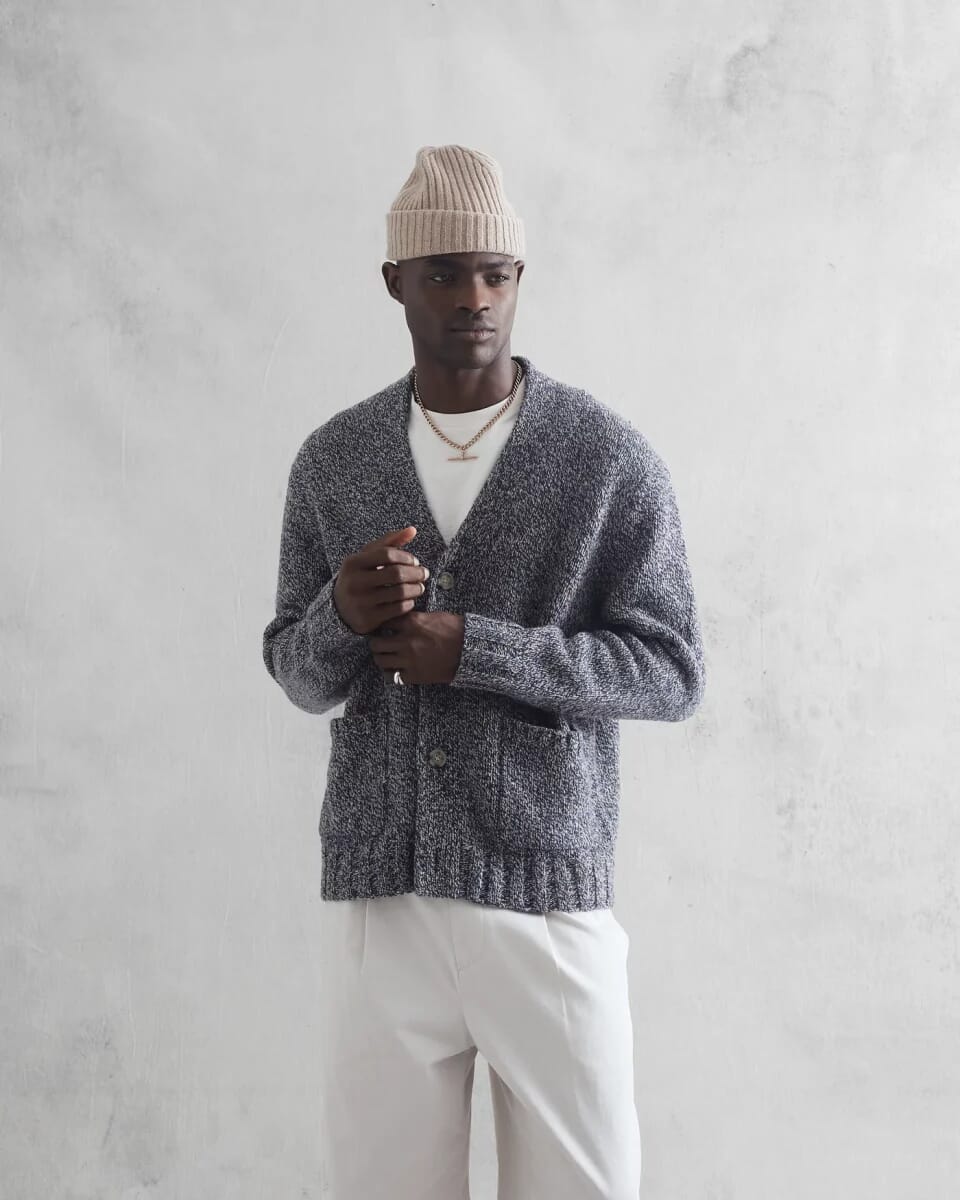 Men's fuzzy cardigan outfit
For a relaxed appearance, pair your fuzzy cardigan with a simple crew-neck tee. Choose comfortable, well-fitted jeans or joggers for a cosy vibe. Keep it casual with comfortable sneakers or slip-on shoes. In colder weather, add a beanie or knit hat for warmth and style.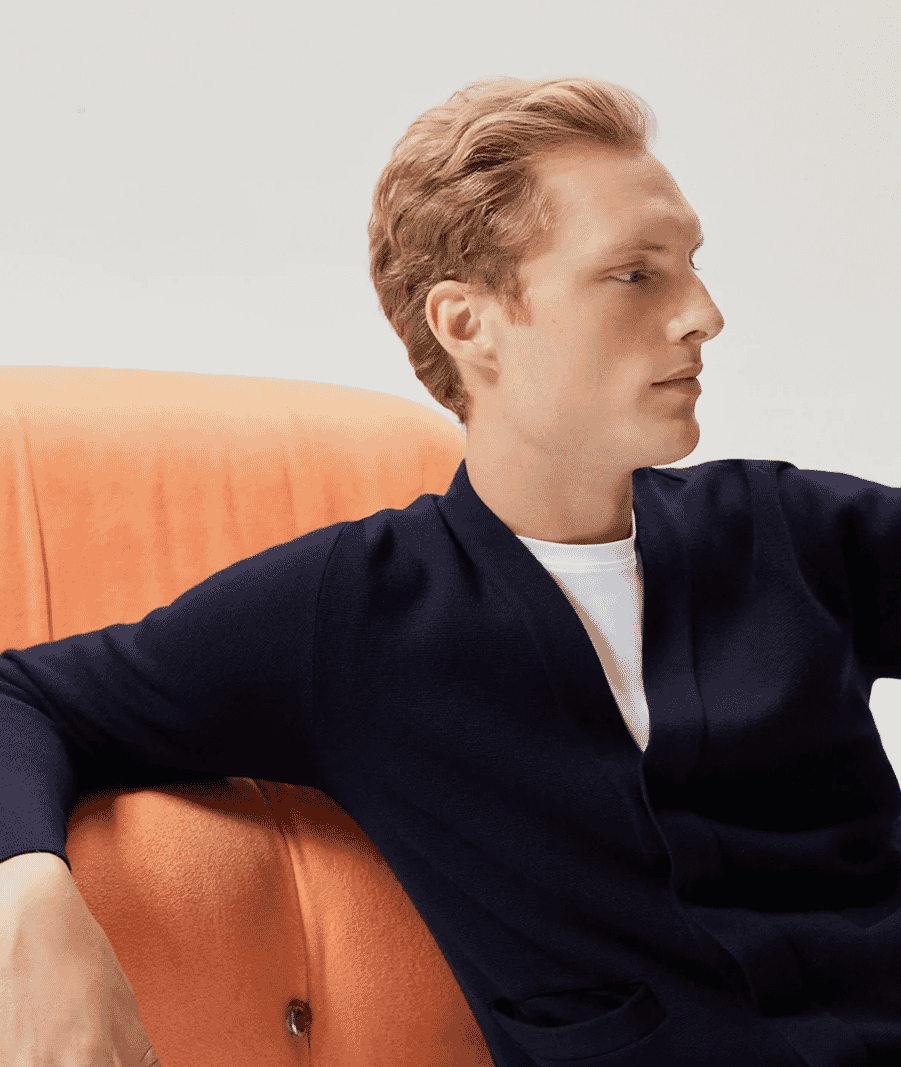 Men's lightweight cardigan outfit
Layer a lightweight shirt beneath your cardigan for a comfortable layered look. Opt for chinos or shorts, depending on the season and occasion. Complete the outfit with comfortable, casual footwear like canvas sneakers or boat shoes. Keep it simple with a watch or bracelets to maintain a light, breezy feel.
Stay stylishly warm with our guide to winter outfits for men.
---
---