Buying gifts for women in their 20s is notoriously difficult, thanks to the dizzying array of options available and the wide variety of specific tastes to cater for. But before you throw in the towel and resort to a generic box of chocolates, check out our ultimate guide to the best gifts for her. Whether you're buying for your girlfriend, wife, mother, sister, or best pal, you'll find something that's she's bound to cherish in our expertly curated gift selection.
Table of Contents
Wanderlust-worthy gifts for women in their 20s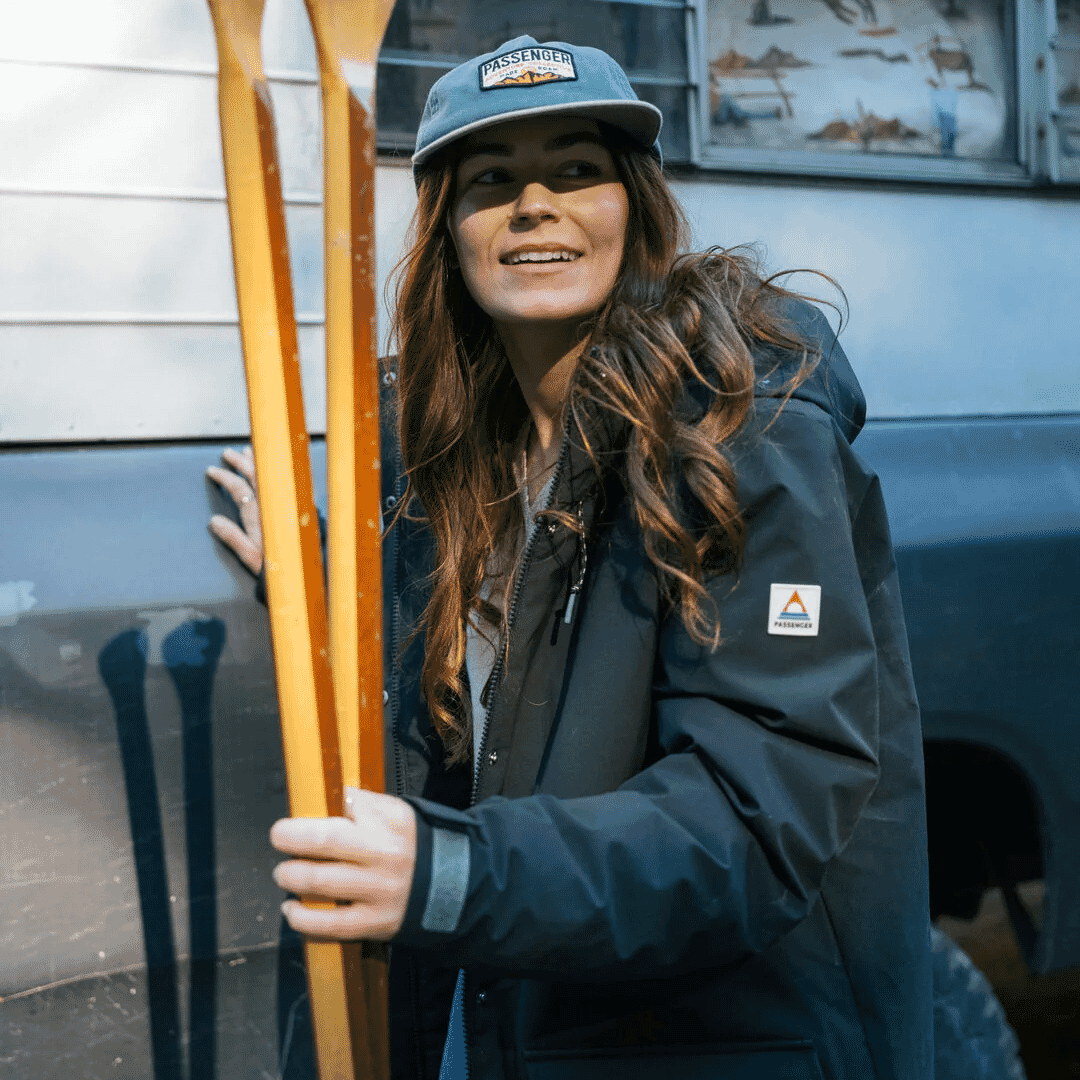 Insulated jacket: Passenger
The Passenger Alaska Recycled 2.0 Jacket is a cherished community favorite, now even better. With upgraded outer materials and a new internal pocket based on customer feedback, it's perfect for outdoorsy women who appreciate quality and functionality in their gear. A thoughtful gift for adventure enthusiasts.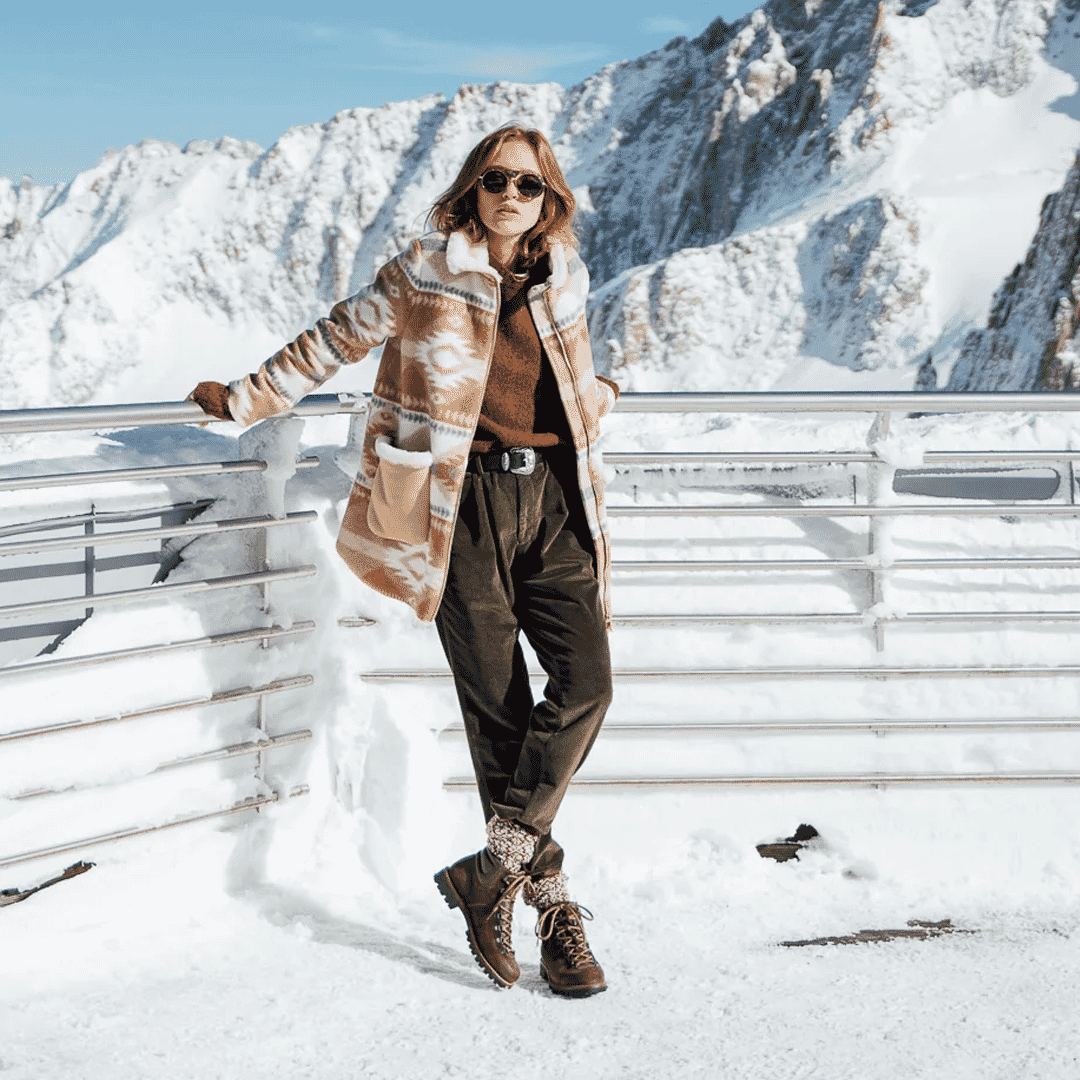 Hiking boots: Velasca
The Velasca hiking boot, adorned with two-tone laces in classic hiking style that perfectly match the exposed stitching and Vibram lug sole, is both a stylish and sturdy gift choice, ideal for active women in their 20s who appreciate fashion and functionality in outdoor footwear.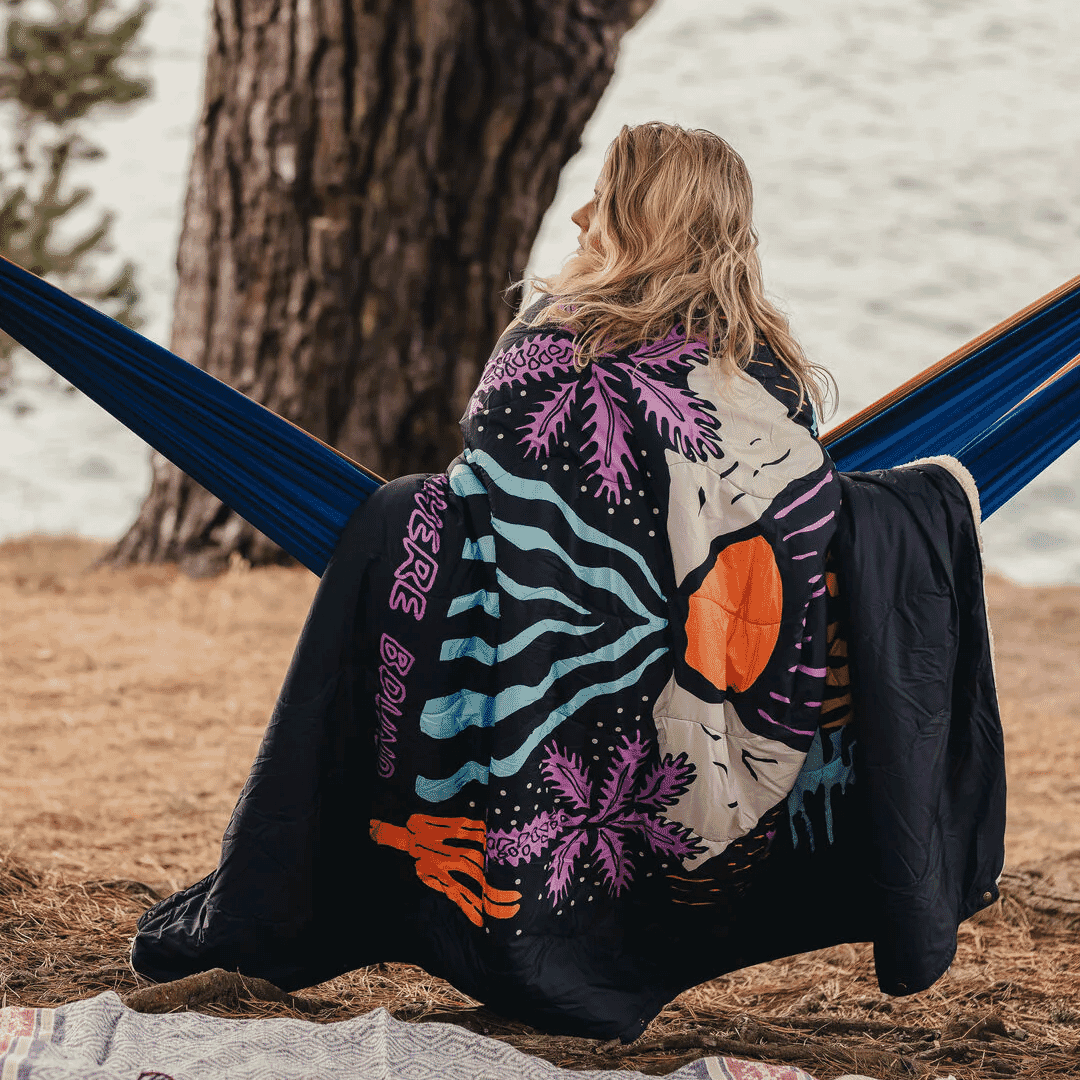 Sherpa blanket: Passenger
Passenger's Sherpa blanket is the perfect gift for outdoorsy women. Made from 100% recycled plastic bottles, it offers exceptional warmth without adding bulk to their gear. Its packable design ensures it's ready for any adventure, and the 'Roaming Nomads' graphic adds a touch of wanderlust. Crafted with the trusted REPREVE fabric, it's a must-have for intrepid explorers, ensuring comfort and sustainability wherever they roam.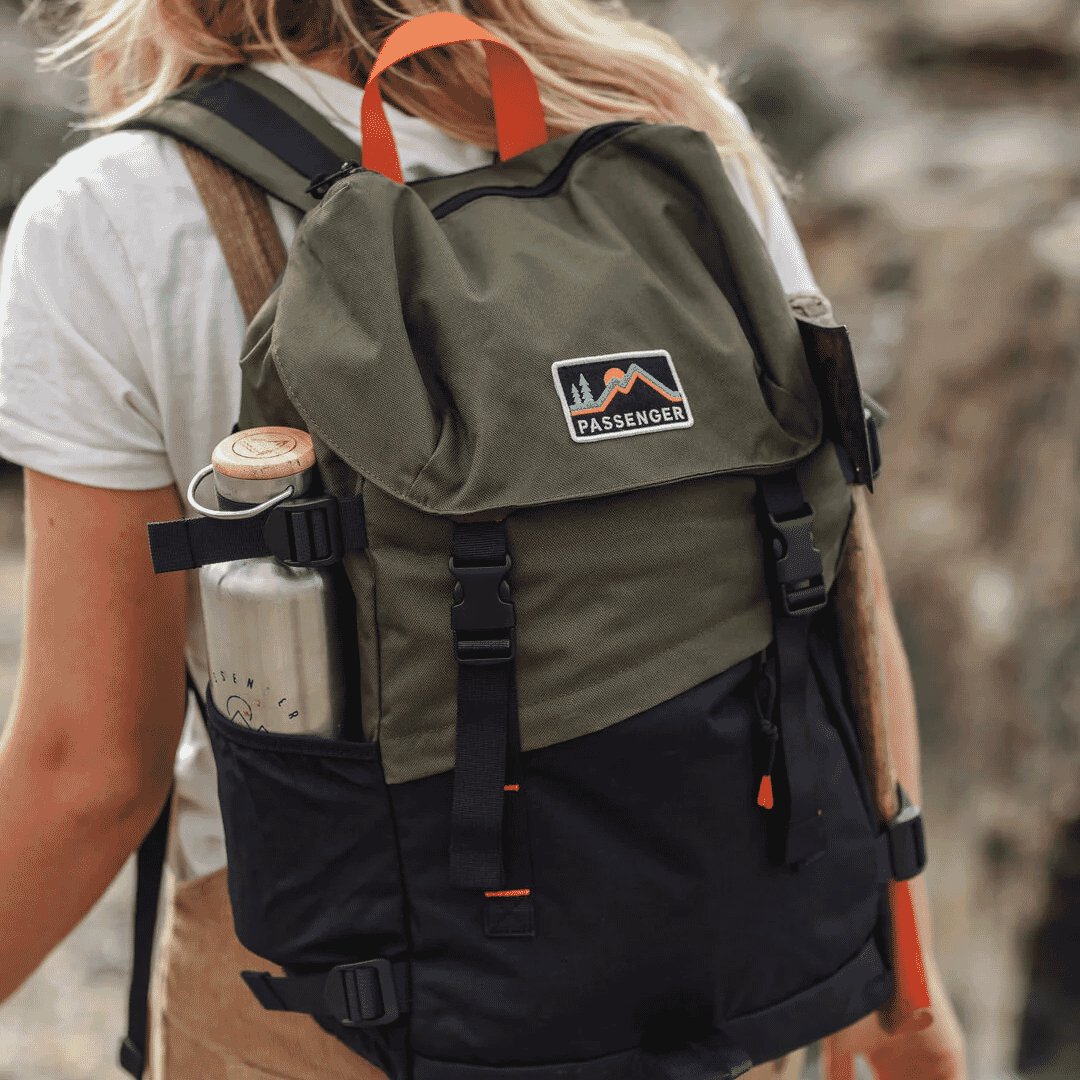 Rucksack: Passenger
A rucksack like the Passenger Boondocker is a fantastic gift for women in their 20s, echoing the ethos of Boondocking communities that embrace outdoor adventure with minimal environmental impact. Compact yet spacious, it's designed to carry essentials for off-grid journeys, ensuring your gear stays secure and dry as you explore the great outdoors. Perfect for wanderers seeking sustainable and versatile travel companions.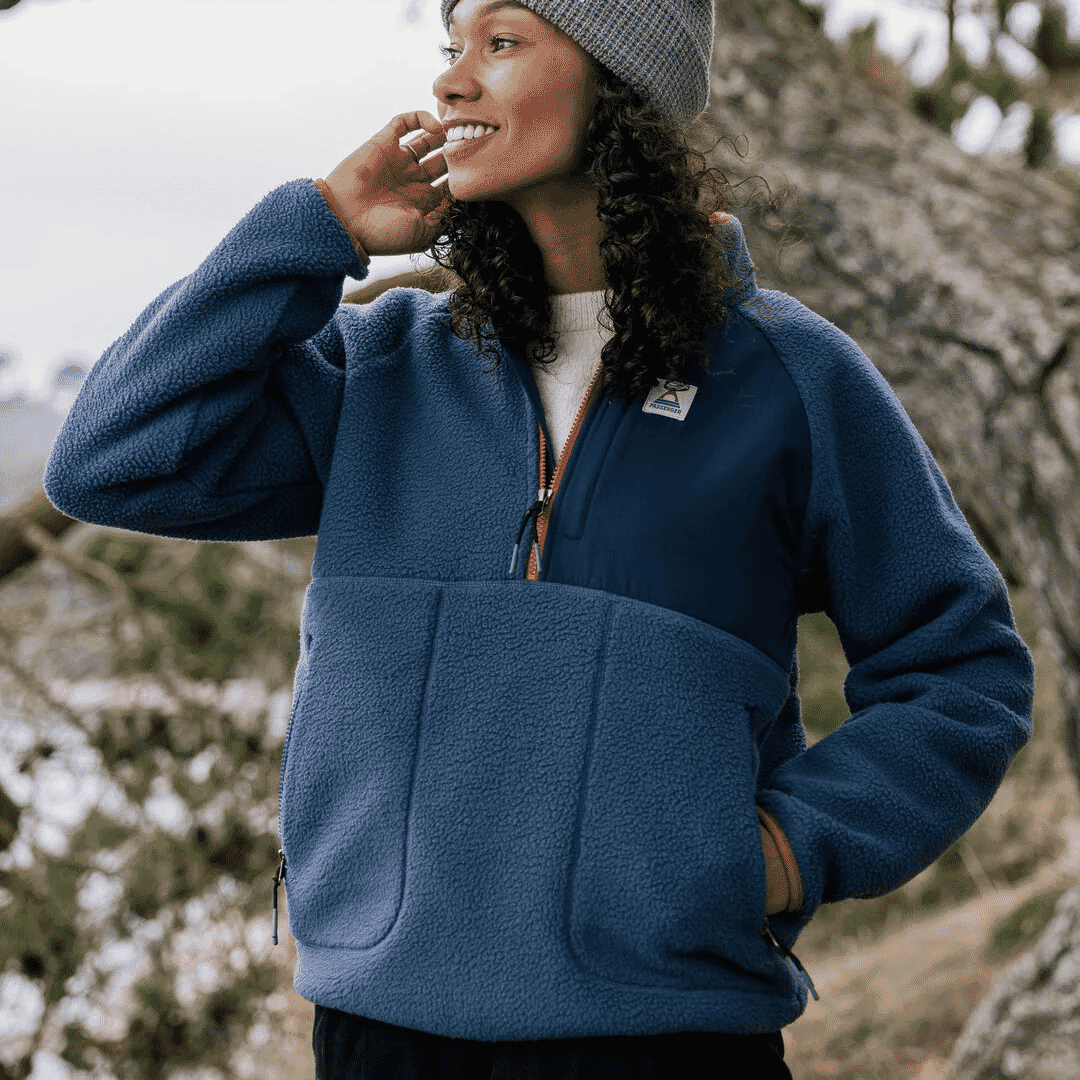 Fleece jacket: Passenger
Fleece is an ideal gift for women in their 20s, exemplified by The Home 2.0 Recycled Sherpa Fleece by Passenger. With an improved fit and sizing based on customer feedback, and upgraded double-brushed sherpa fabric, it's designed for every journey. Featuring signature color accents on zips and hem, these fleeces are a brand staple, making them a beloved choice for outdoor enthusiasts.
Wellington boots: Velasca
Wellington boots like Velasca's Rain Boots, crafted from durable rubber in an army green hue, make a thoughtful gift for outdoor enthusiasts. Their plain style, regular fit, and rubber mold construction ensure comfort and functionality, while the rubber sole and unlined interior provide durability and versatility for various outdoor activities. Ideal for those who appreciate practical yet stylish footwear that can withstand the elements.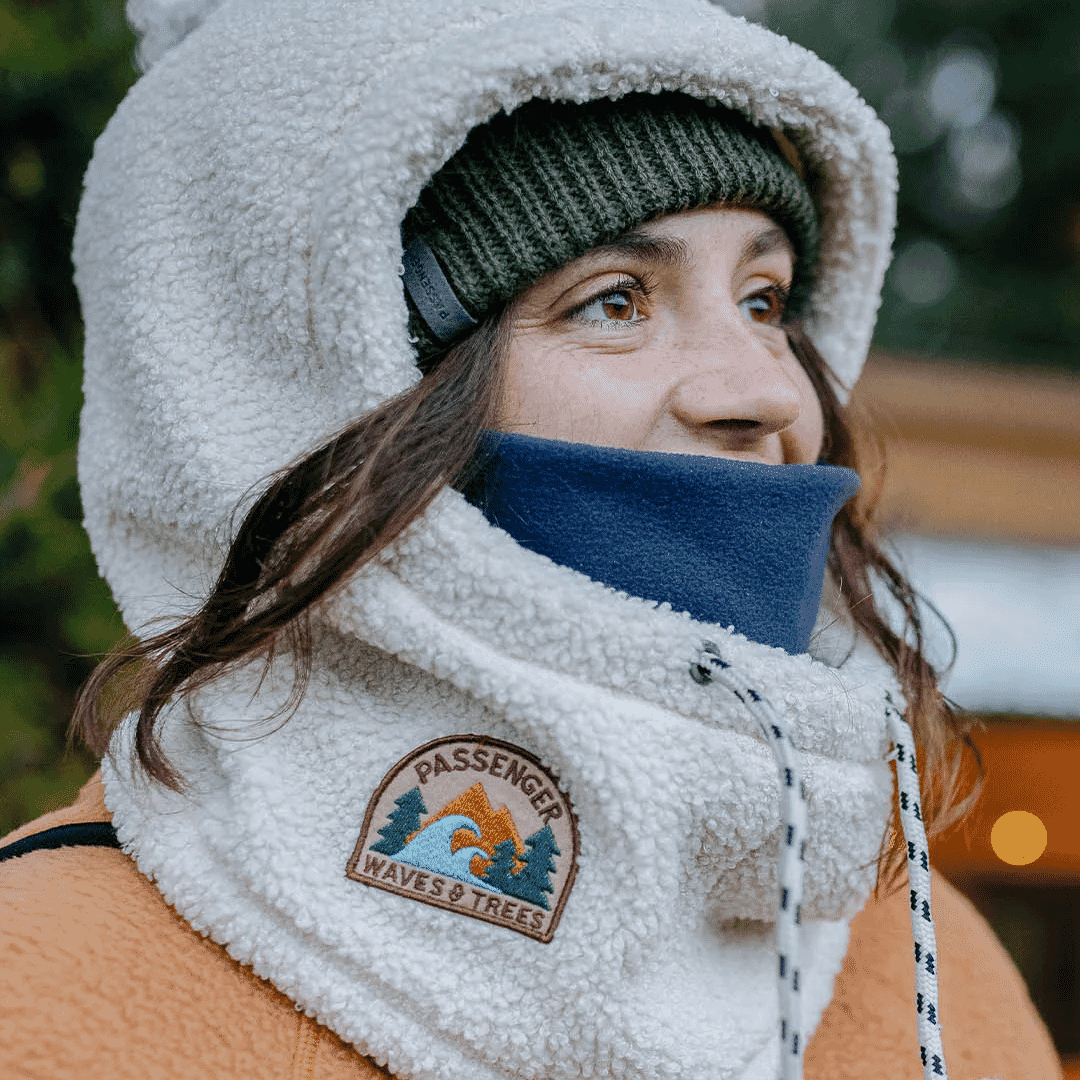 Fleece hood: Passenger
The Snowdrift Snood from Passenger is a versatile gift for outdoor adventurers, designed to keep you warm on slopes and trails. Wear it over your beanie, cap, or helmet, thanks to its accommodating design. Made from Recycled Sherpa and Polar Fleece, it features a mouth insert for added protection against the cold, ensuring you stay cozy during all your outdoor escapades.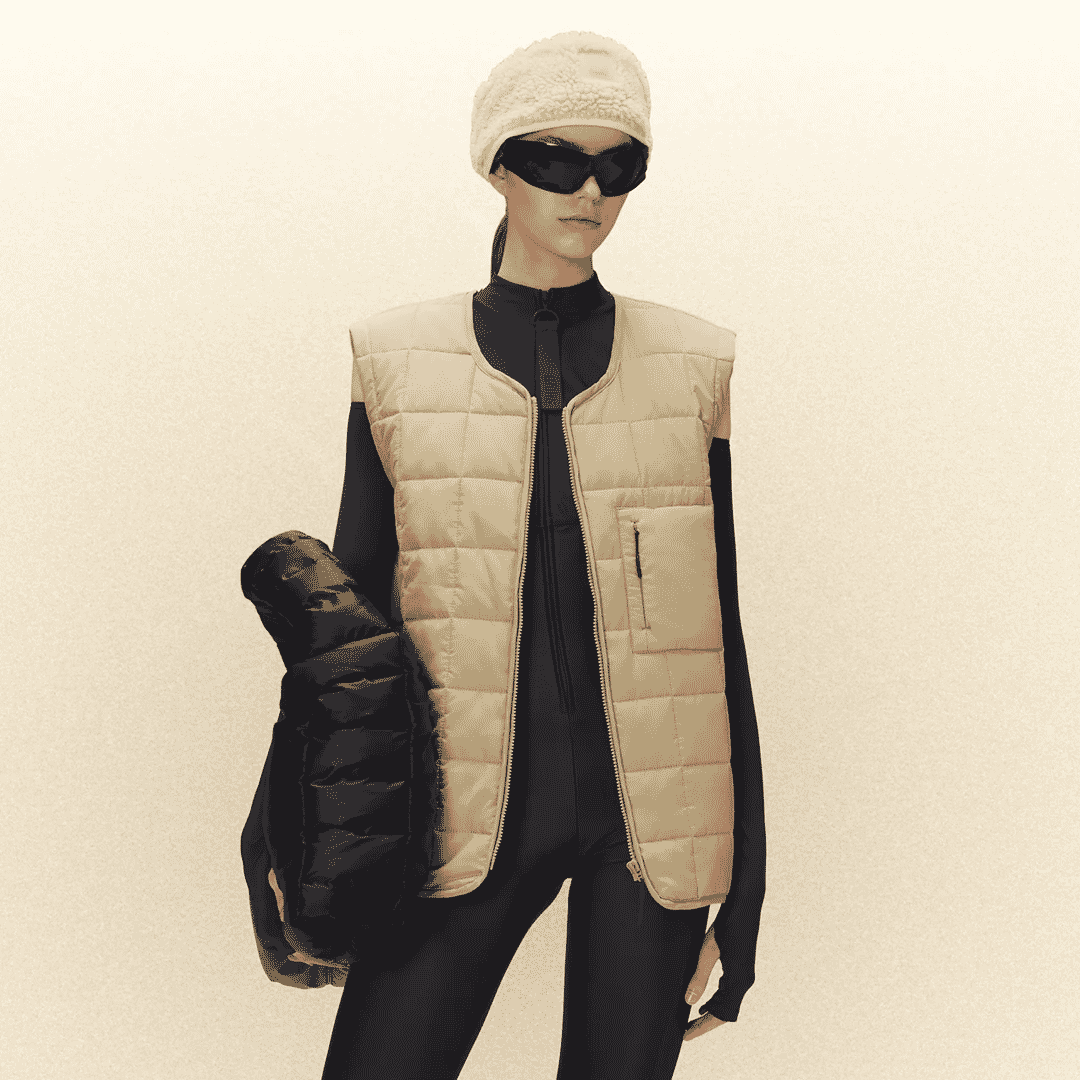 Gilet: Rains
The Rains Liner Vest is a versatile gift for transitional weather. Designed to be worn under outerwear or as a light top layer, this water-repellent quilted vest boasts grid quilting and attaches seamlessly to Rains' rainwear collection via its signature back strap. It features a zip closure, soft V-neck, concealed chest pocket, and side pockets. Crafted from ripstop polyester, it's soft, durable, water-repellent, and breathable, making it the perfect choice for those seeking a lightweight and functional layer that attaches to rainwear for added versatility.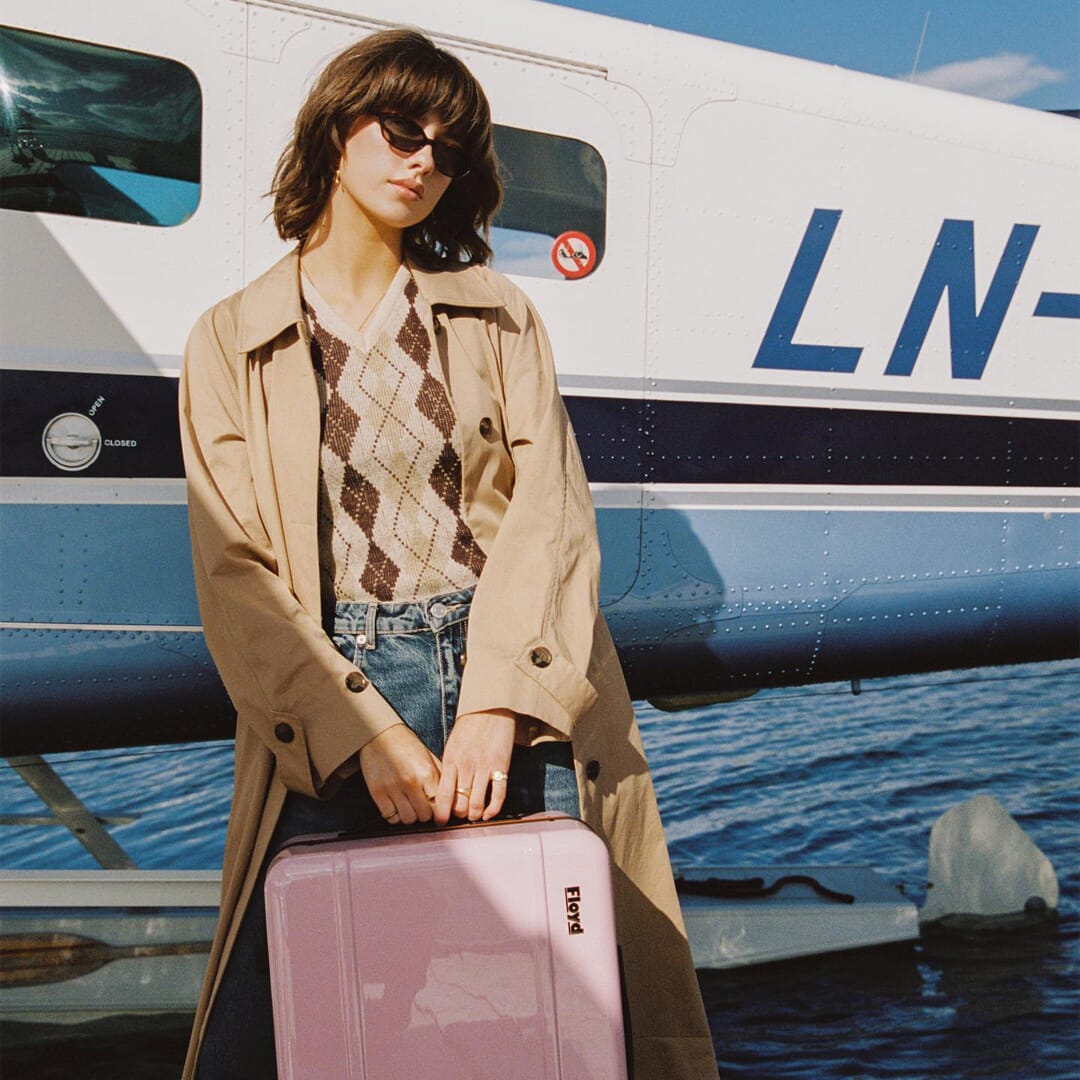 Check-in case: Floyd
German luggage label Floyd creates cases with character. Crafted from high-end hard shell polycarbonate, they boast a super-durable expandable aluminium handle, plus polyurethane wheels that ensure smooth and silent travel. Choose from a range of bold hues – Sugar Pink gets our pick.
Athletic gifts for women in their 20s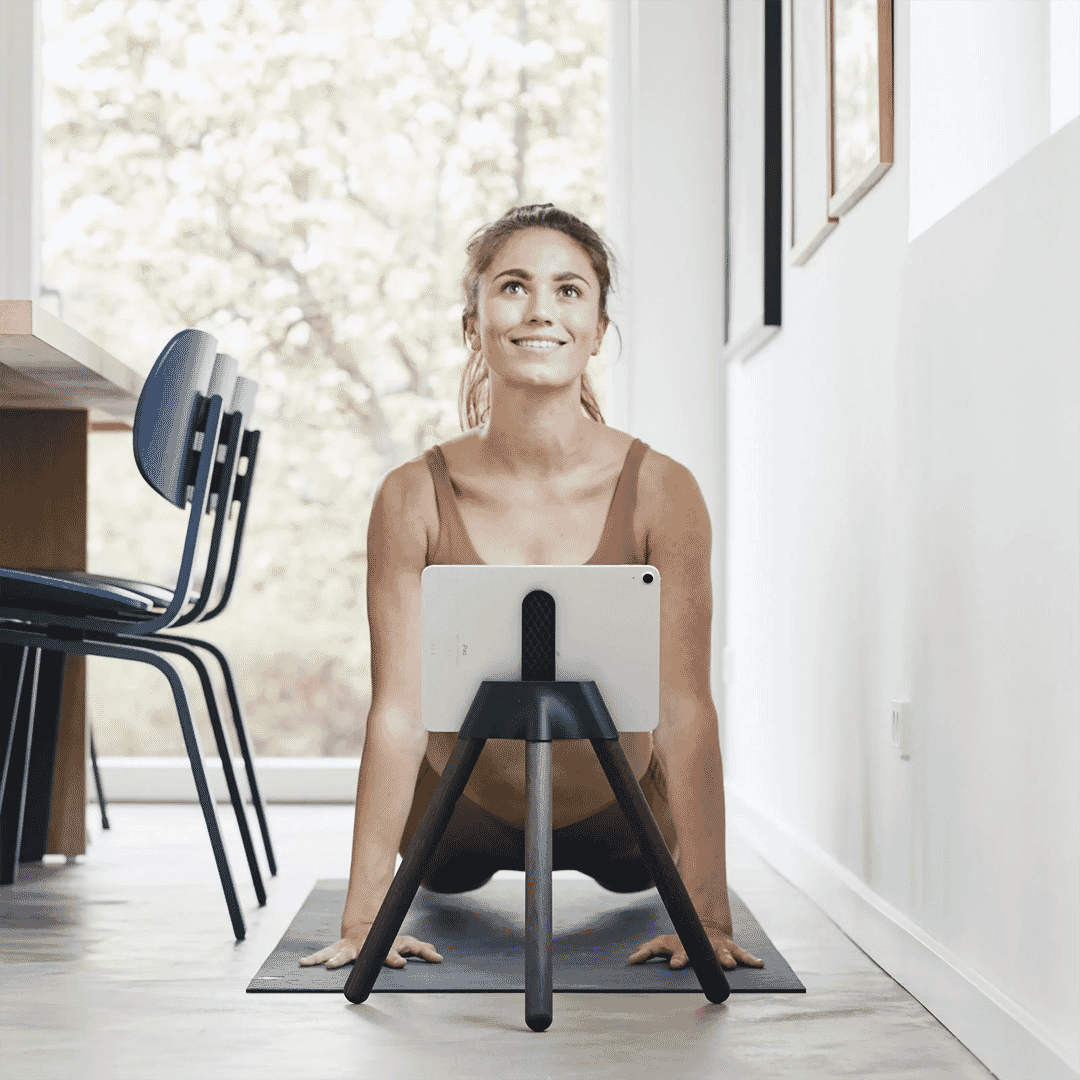 Fitness stand: TONS
The iPad Fitness Stand from TONS is a versatile accessory for floor-based exercises like pilates, yoga, and stretching, perfect for following video instructions or using apps like Apple Fitness+. Achieving its unique hue through a natural process, the oak boasts a solid, lasting color, not just a surface treatment.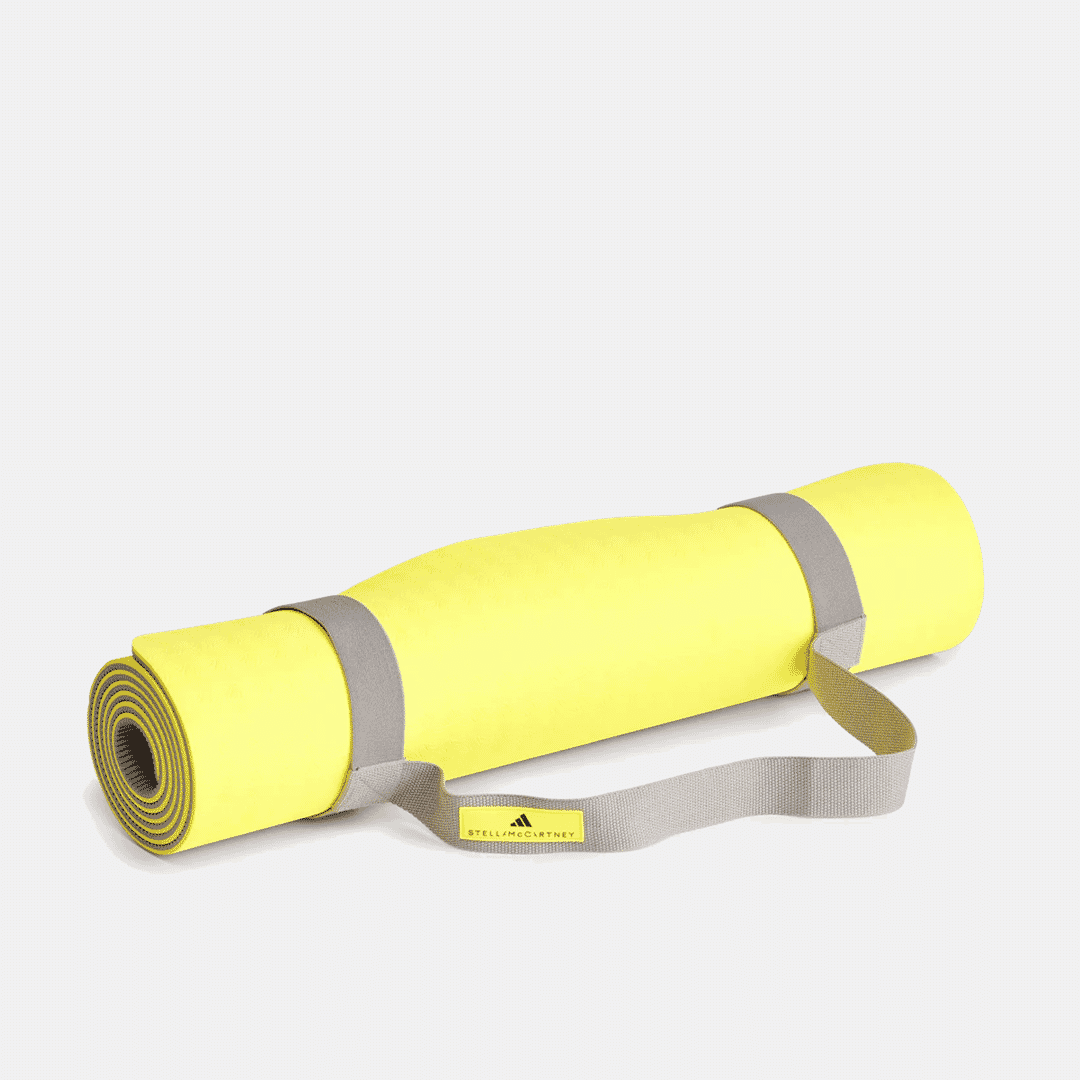 Yoga mat: Stella McCartney
Stella McCartney's adidas recycled ethylene-vinyl acetate yoga mat is a sustainable choice, featuring 40% recycled EVA and vegan-friendly materials. With a branded badge on the handle, it offers easy transport, while its lightweight design and high-traction grip ensure stability during practice.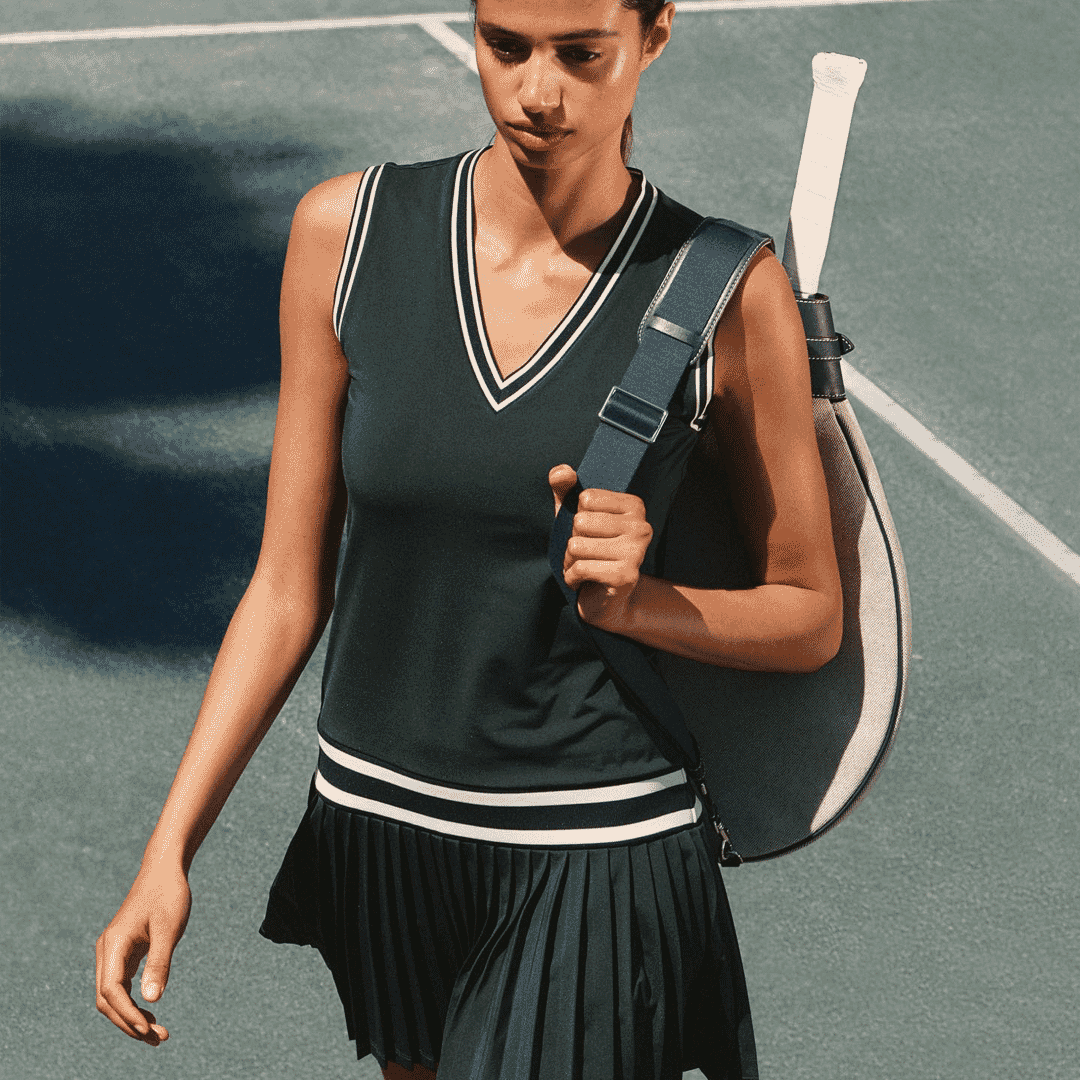 Tennis minidress: Tory Sport
Tory Sport's Jersey Tennis Minidress is an ideal gift for women on the court. Crafted from silky-feel jersey, this V-neck dress features contrasting striped trims and a pleated skirt, paying homage to '70s sportswear while offering a chic and comfortable look.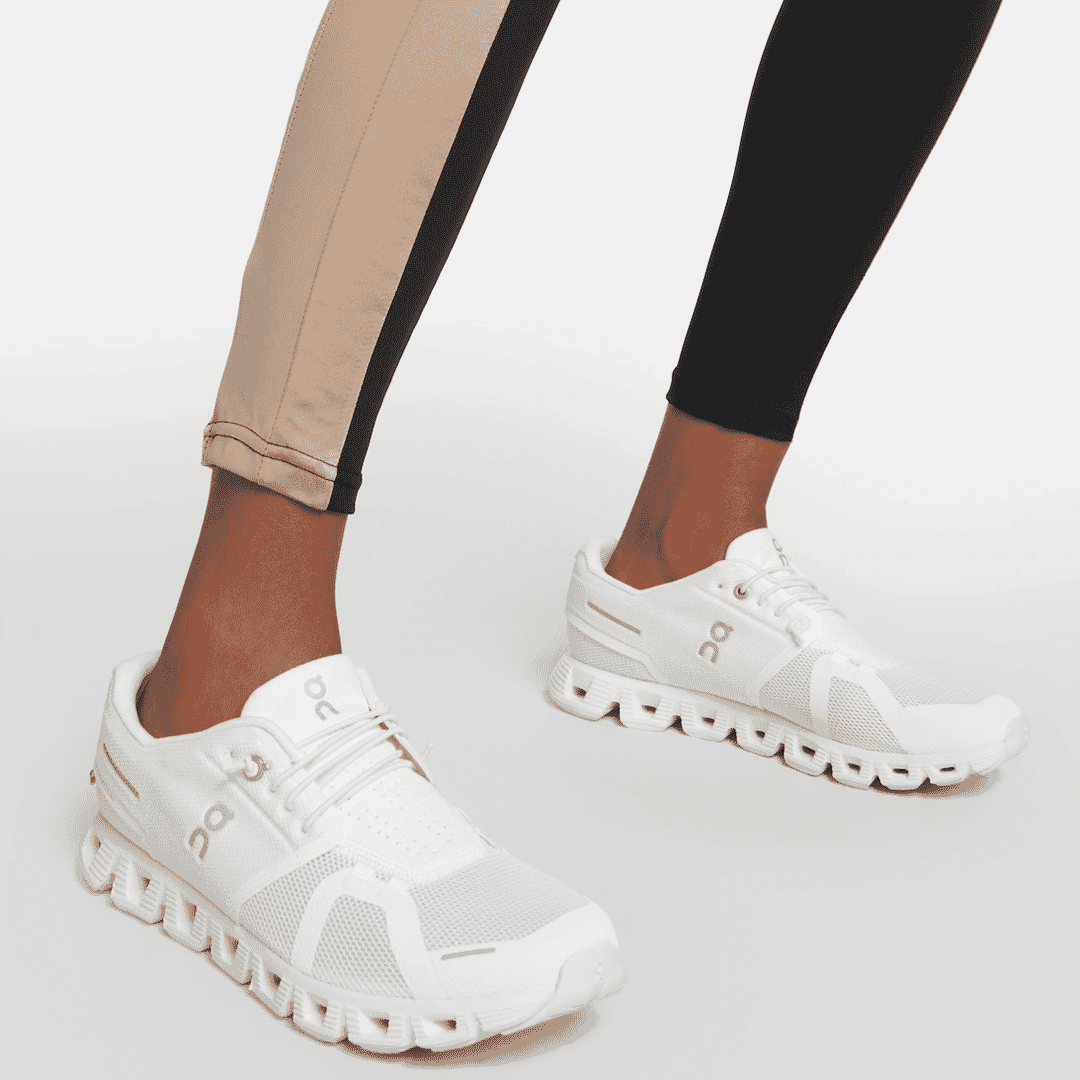 Running shoes: On
Running shoes make an excellent gift for women in their 20s, providing comfort, style, and functionality. On, with its groundbreaking CloudTec soles, revolutionized athletic footwear, setting new standards for support and cushioning. Founded in 2010, On has garnered international recognition for its innovation, offering a blend of cutting-edge performance and stylish everyday designs.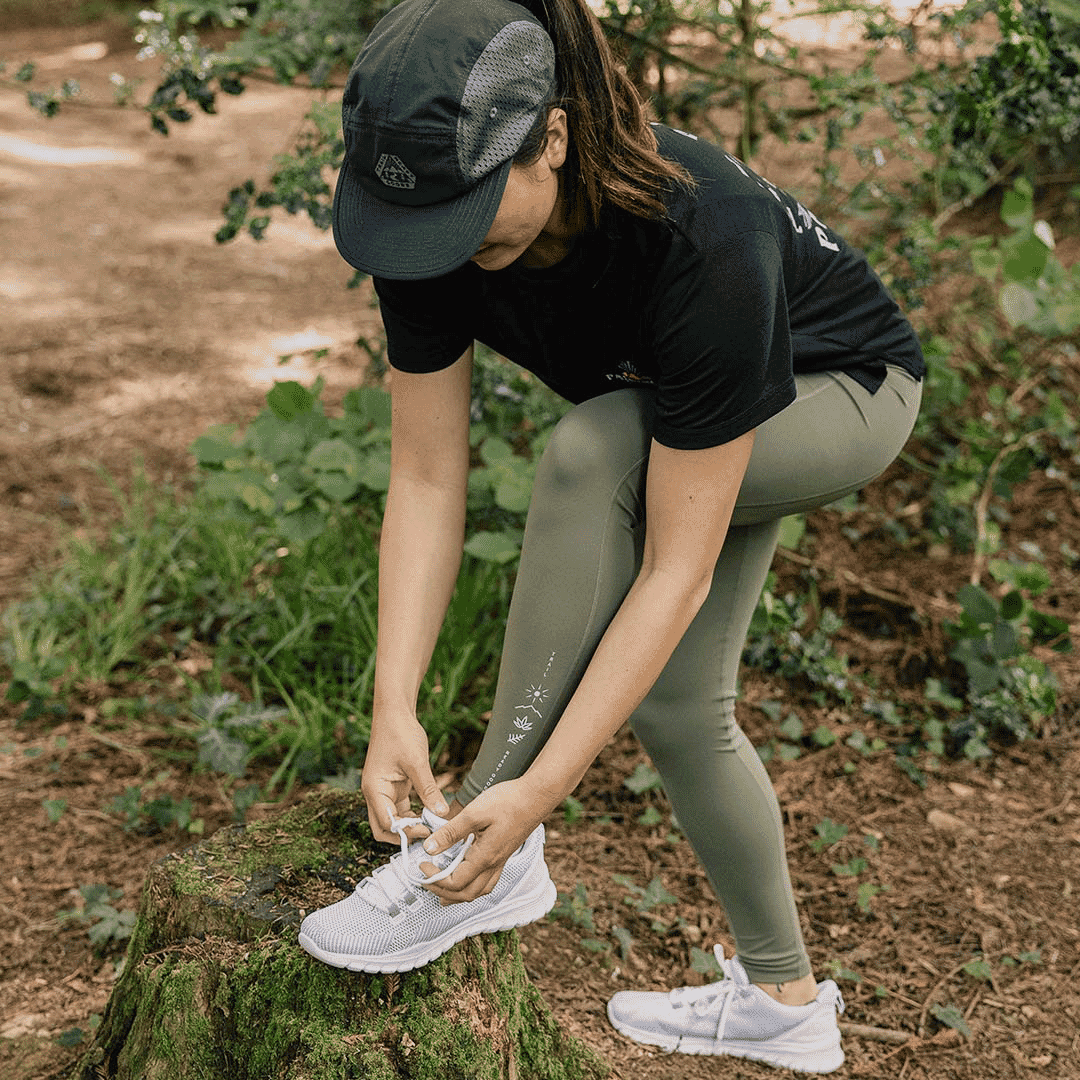 Leggings: Passenger
In the latest collection, Passenger introduces the Fresh Air 2.0 Recycled Leggings, catering to adventurous women who never cease exploring and pushing boundaries. Crafted from recycled yarn with added spandex for flexibility, these leggings are not only comfortable but also functional, empowering wearers to reach new heights.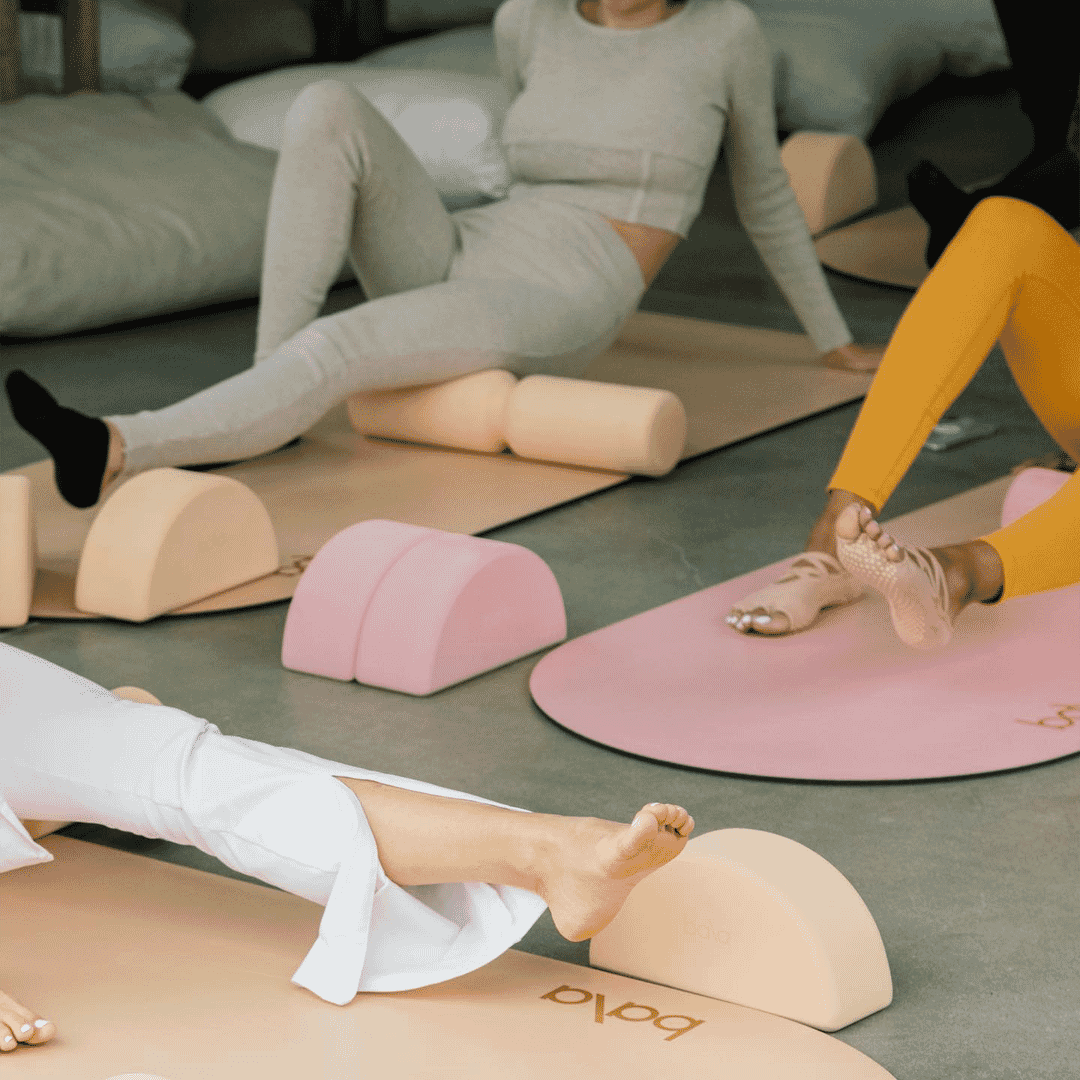 Wrist and ankle weights: Bala
Ankle and wrist weights, like Bala Bangles, are an ideal gift for athletic women. They provide comfortable, constant resistance, enhancing workouts and daily activities. Versatile and suitable for yoga, aerobics, boxing, pilates, and more. Made with high-quality materials, these weights ensure a secure and comfortable fit, turning the world into your gym.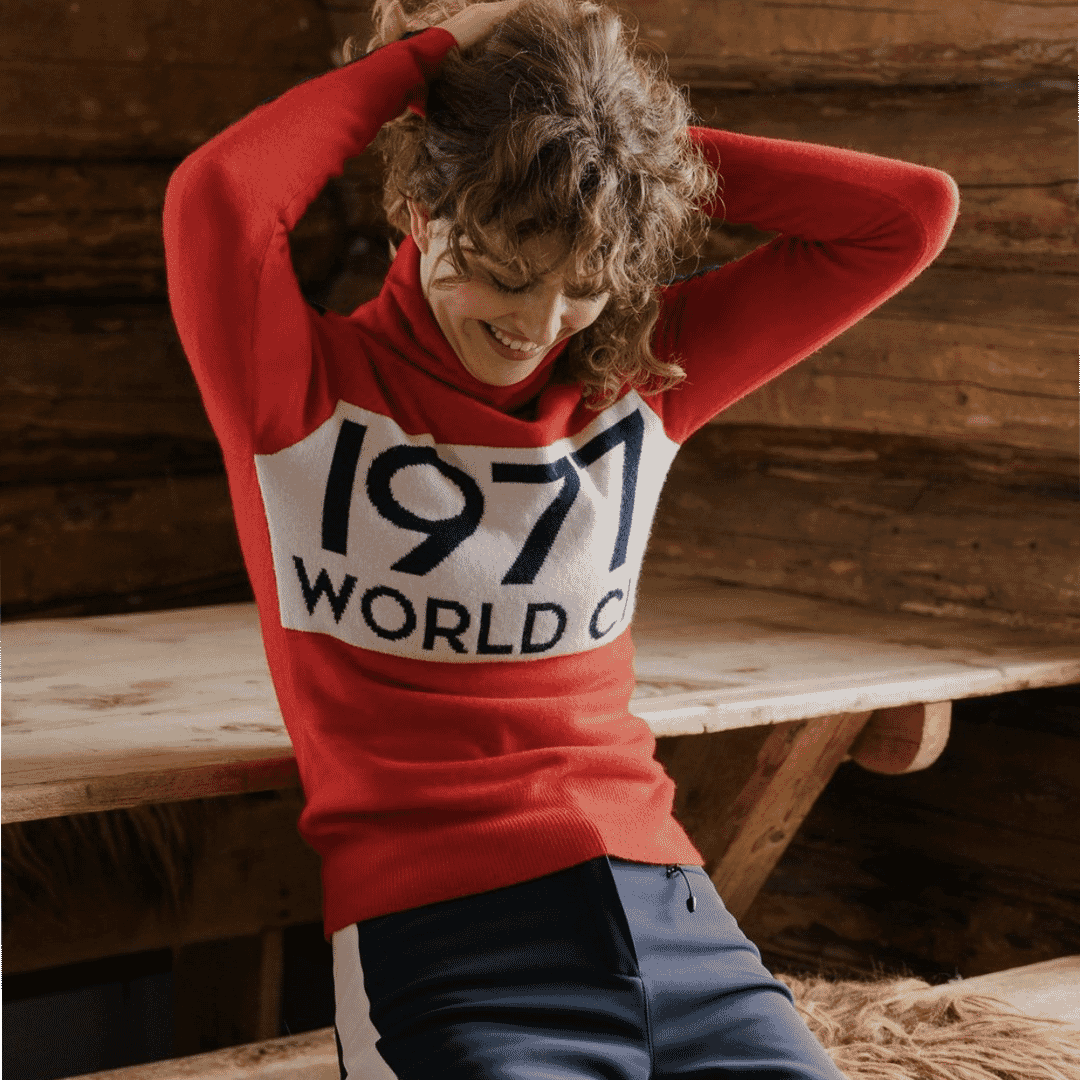 Ski jumper: We Norwegians
For a gift that combines comfort, style and sustainability, turn to We Norwegians. Founded by Tove Grane, it embodies Norway's rich knitwear tradition, offering enduring quality and timeless style in the form of sumptuous cashmere and merino wool sweaters, flattering leggings, and ski pants that blend fashion with function.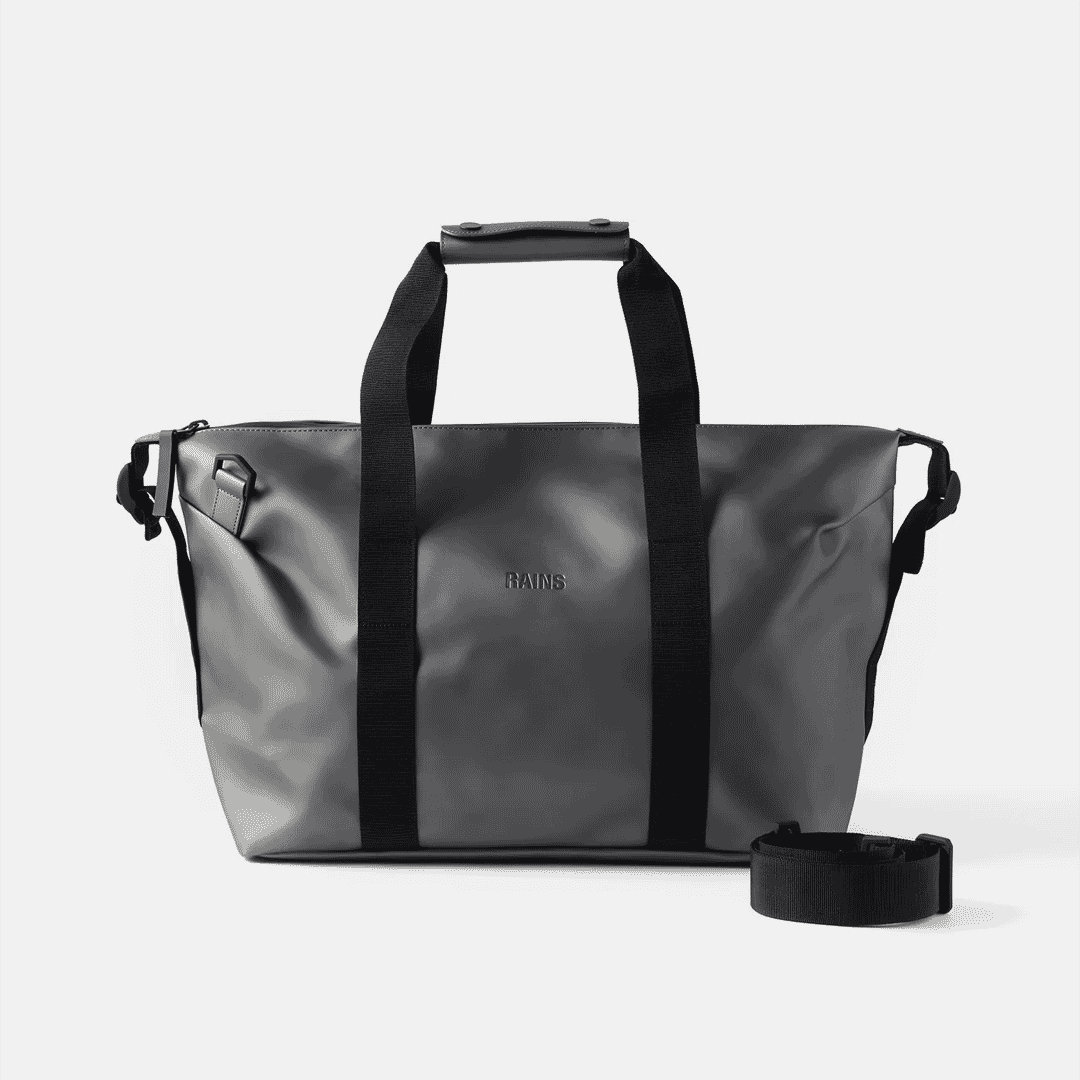 Gym bag: Rains
The Rains Tote Bag Mini is a waterproof essential if not for the gym, then for shopping, commutes, or work. Its utilitarian design includes discreet functional details, such as a coated full-length zip for easy access to a spacious main compartment. The bag offers versatility with detachable shoulder straps and multiple carrying options, including long handles with attachment rings for small essentials like keys.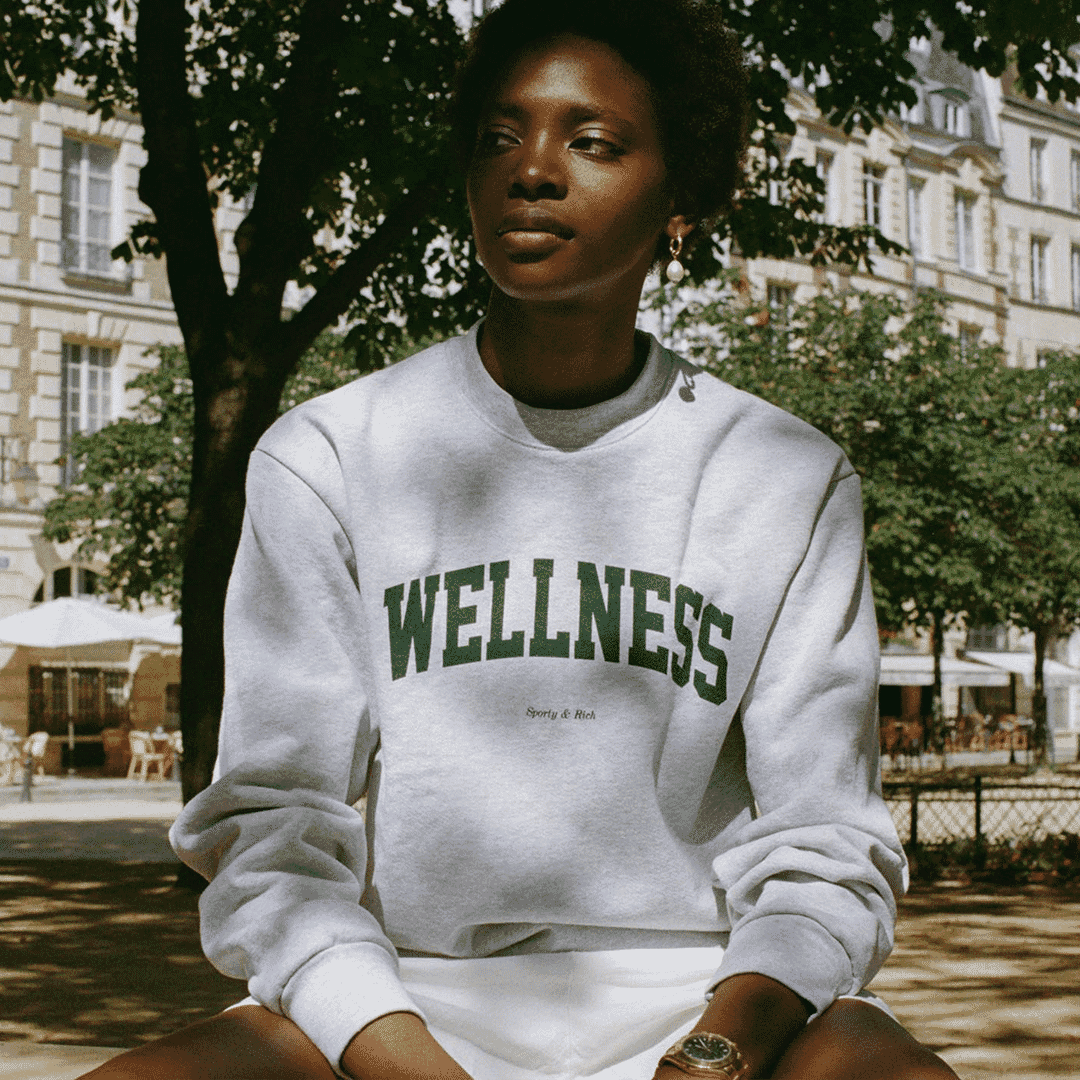 Loungewear: Sporty & Rich
When in doubt, gift luxury loungewear. Sporty & Rich is at the forefront of the athleisure game with its '80s and '90s sportwear aesthetic, ditto comfortable cotton fabrics that ensure practicality and longevity. From velour tracksuits to wellness slogans and vintage varsity graphics, it embodies self-love and a retro country-club look.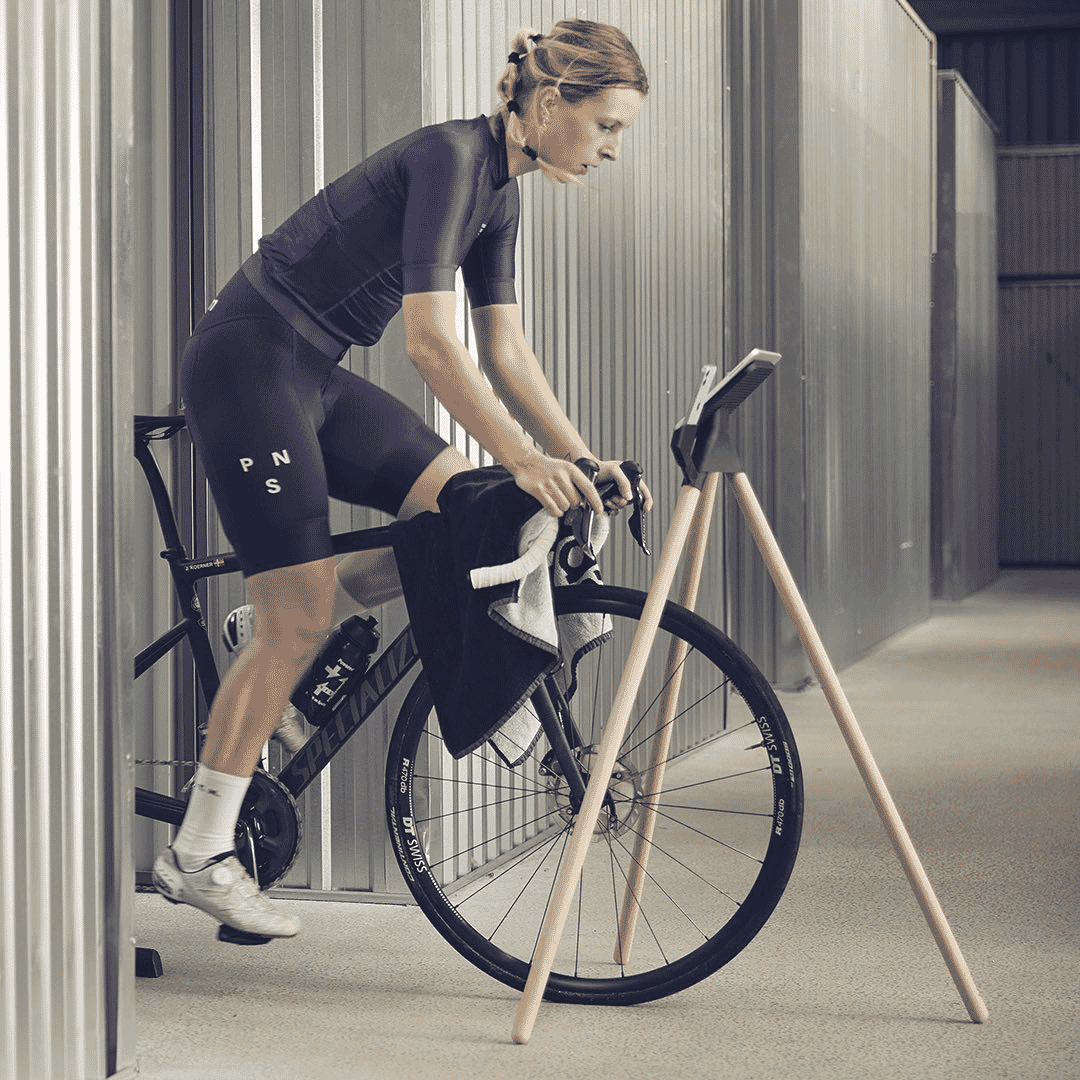 Laptop table: TONS
The TONS Classic Table is the perfect gift for cycling enthusiasts. With its spacious surface, integrated phone and towel holders, and sustainable table plates made from upcycled textiles, it's a blend of functionality and eco-conscious design.
Fashion-forward footwear gifts for women in their 20s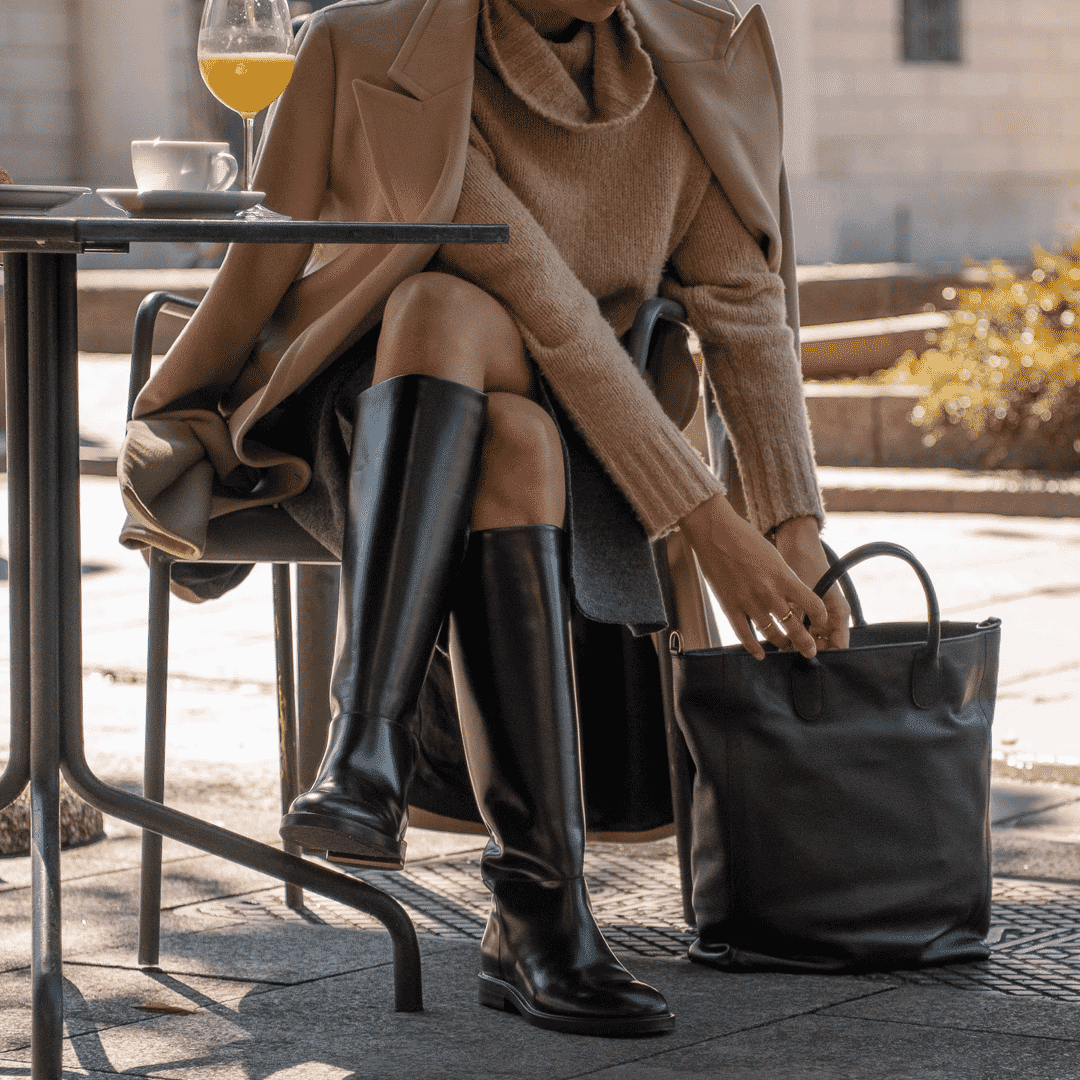 High tube boots: Velasca
Velasca's High Tube Boots are the perfect gift for fashion-forward women in their 20s. Crafted from smooth brushed calf leather in a sleek black hue, these boots exude sophistication. With a regular fit, Blake construction, and leather & rubber sole, they offer both style and comfort. The calf leather lining ensures a luxurious feel, while the leather & rubber heel adds durability. Ideal for those who appreciate the fusion of fashion and craftsmanship.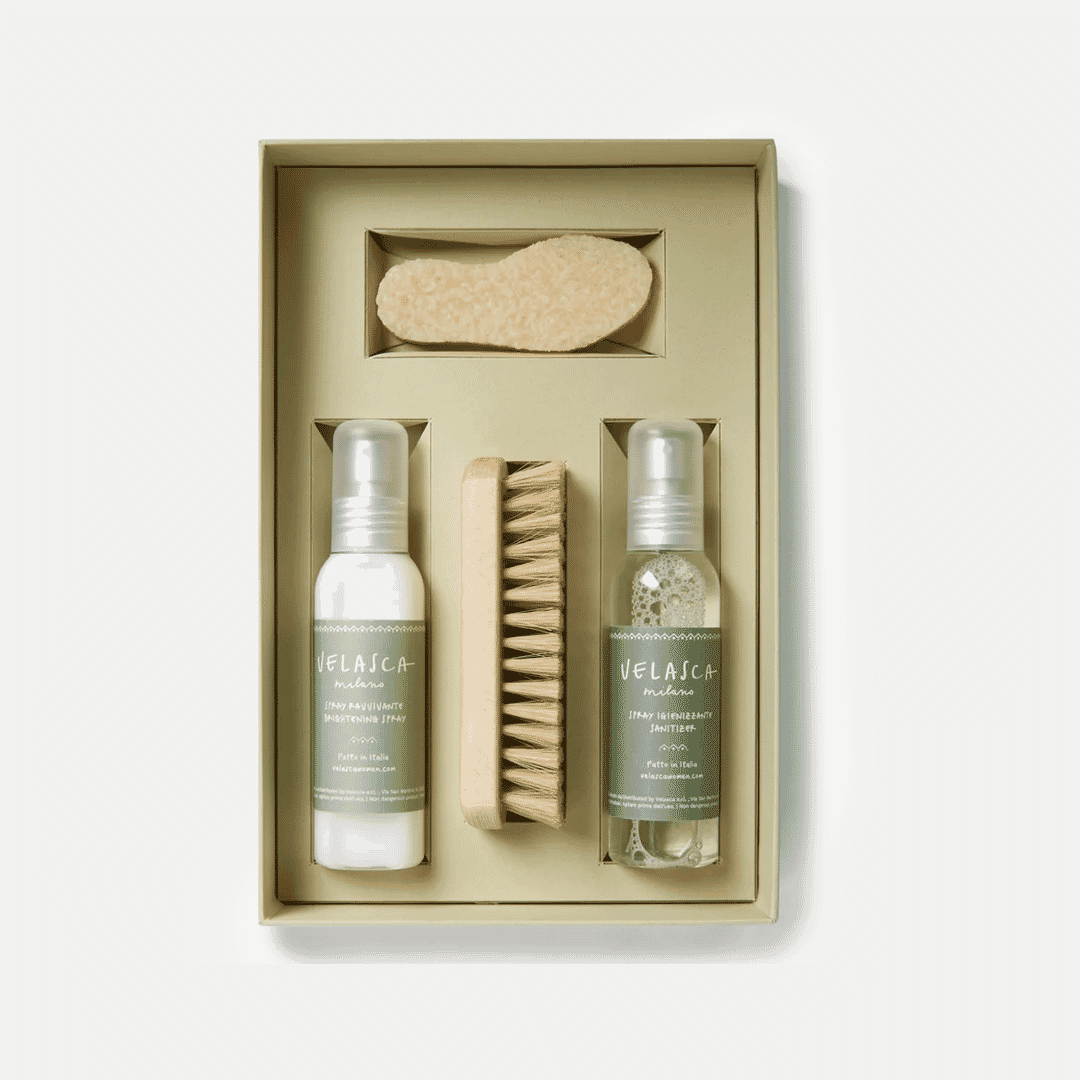 Shoe cleaning kit: Velasca
Continuing the theme of fashion-forward gifting, Velasca's Suede Leather Shoe Cleaning Kit serves as one of many practical gifts for women in their 20s who appreciate the utmost care for their suede footwear. The kit includes essential tools and products to gently clean and maintain suede's delicate texture, preserving both style and quality. Ideal for those who value the longevity and aesthetics of their suede shoes.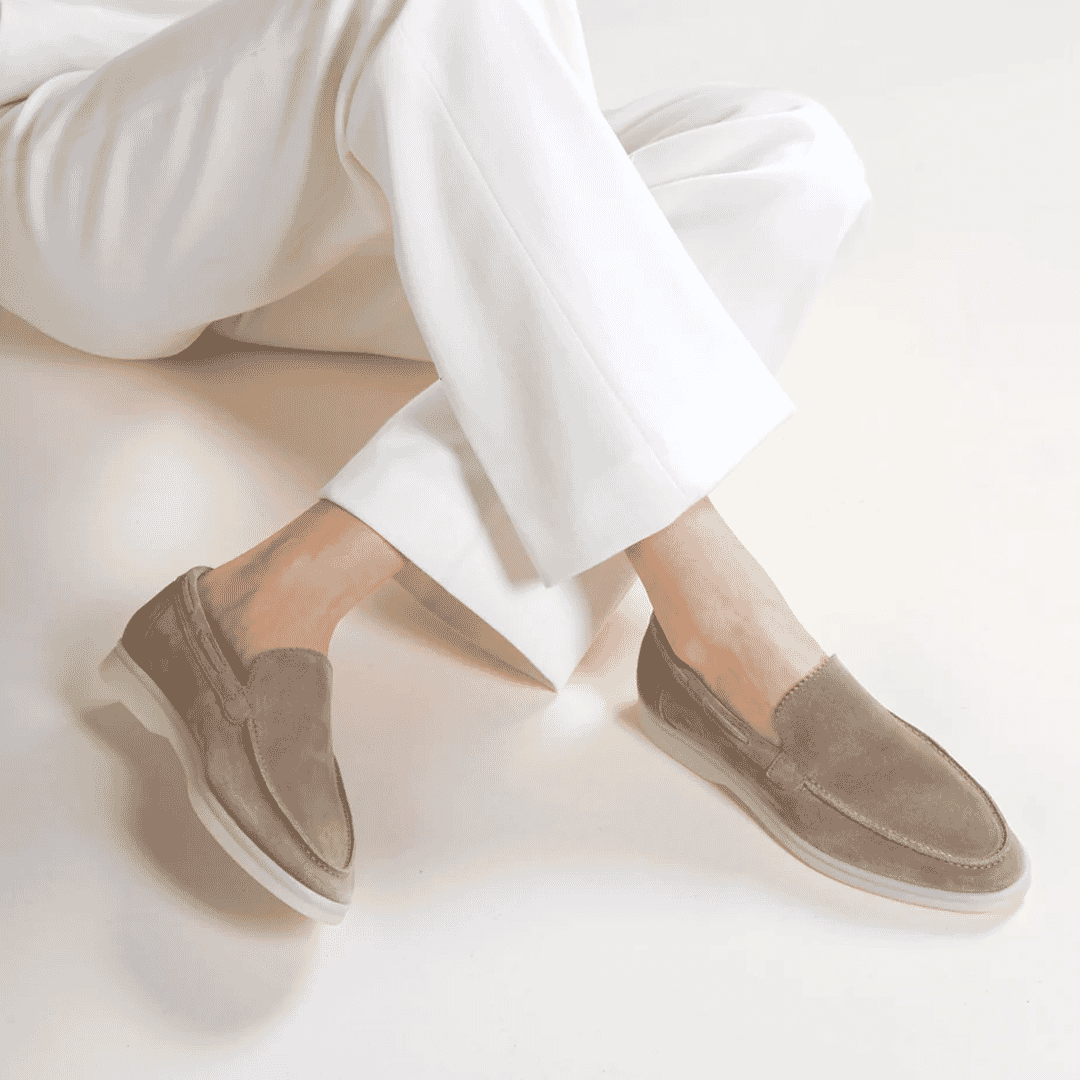 Yacht loafers: Aurélien
Comfort meets style in the form of Aurélien's Yacht Loafers. Crafted from 100% French calfskin suede, they boast unlined construction for ultimate breathability and comfort. Perfect for a casual weekend stroll or elevated office attire.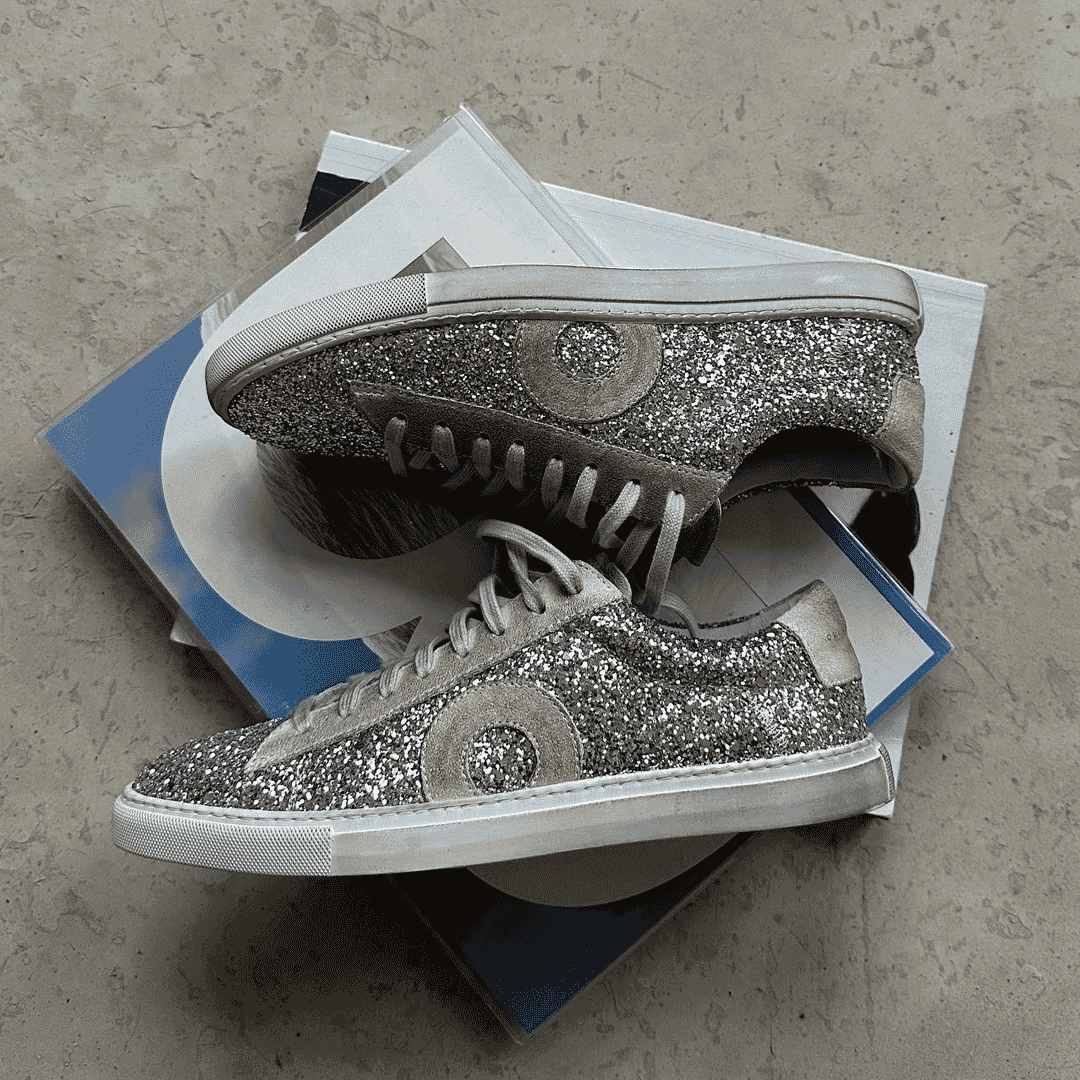 Statement sneakers: Oliver Cabell
In the realm of stylish gifting, Oliver Cabell's Low 1 Yolo sneakers present a unique choice for fashion-forward gifts for women in their 20s. These handcrafted Italian sneakers offer a distressed twist on the iconic low-top silhouette. Crafted with buttery Italian calfskin leather and distinct outsoles, the Yolo exudes nonchalant sophistication, and its individualistic charm ensures that no two pairs are alike.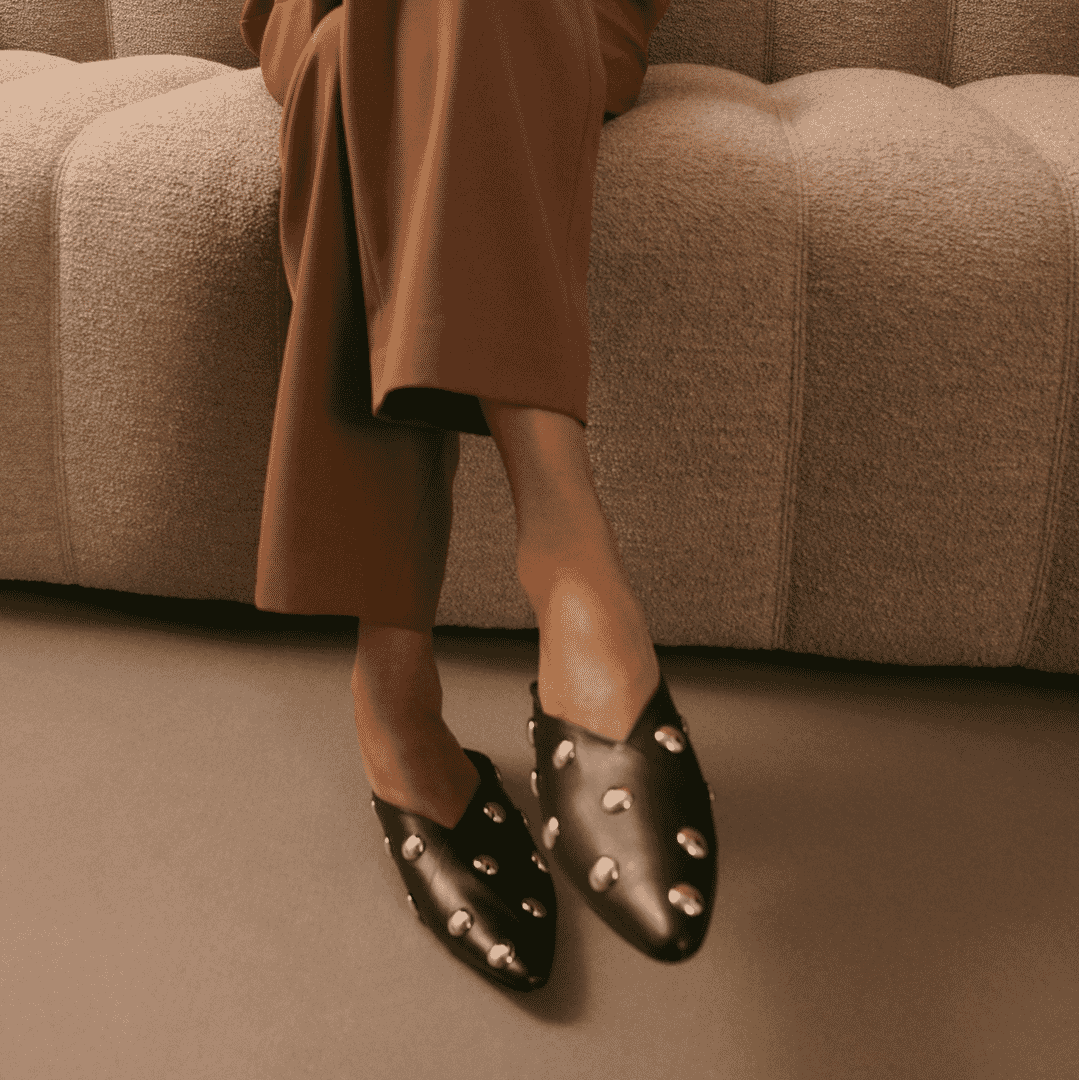 Ballerina flats: CLOSED
Consider CLOSED's Ballerinas as an excellent choice for women in their 20s who appreciate unique design and Italian craftsmanship. These ballerinas feature half-round rivets that create a striking contrast against the soft matte leather. With diagonal seams, a luxurious interior finish, and a meticulously hand-sewn border on the outsole, they exemplify both comfort and style. These artisanal ballerinas are a testament to Italian expertise, offering a touch of elegance that's 100% made in Italy.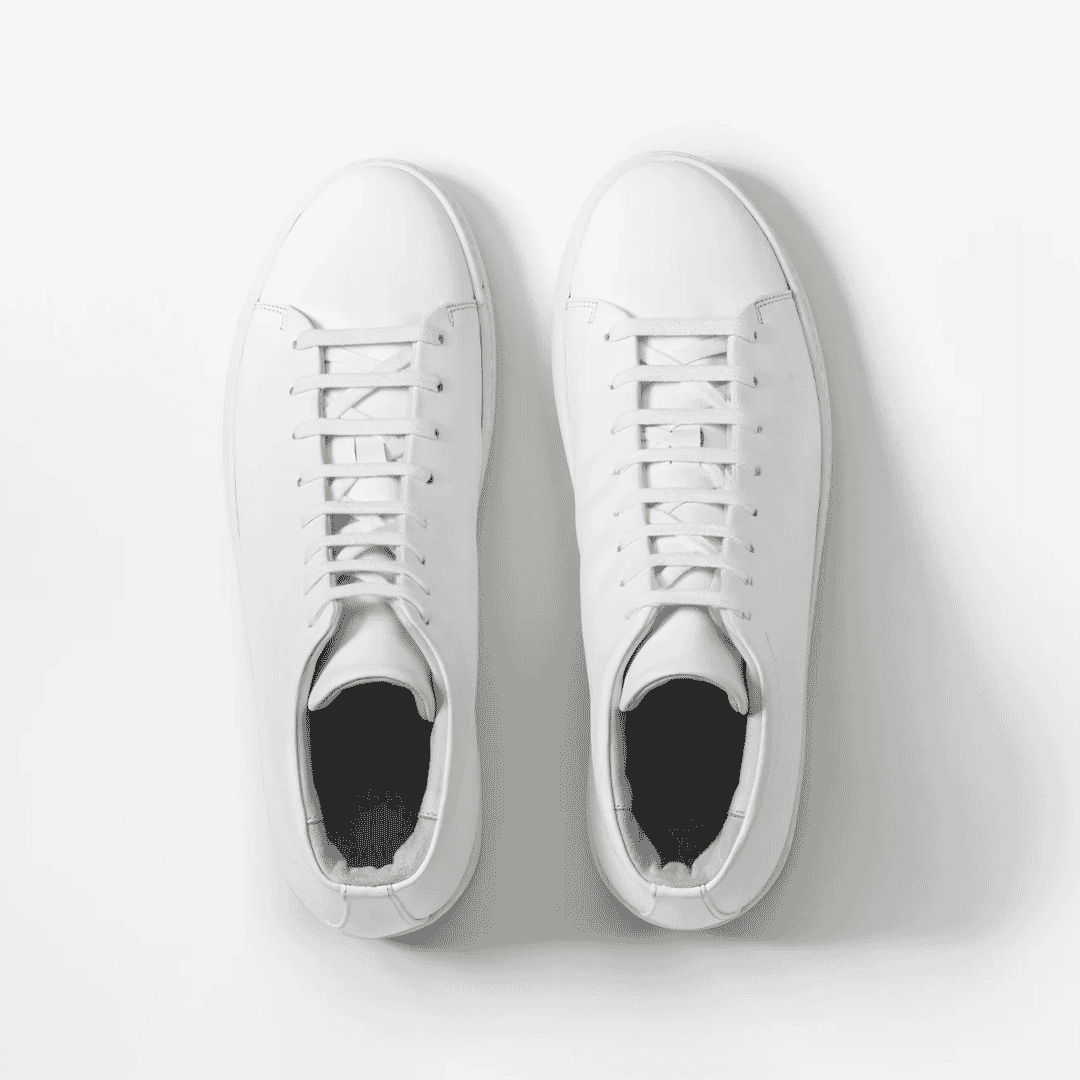 High top sneakers: JAK
Crafted with a full grain calf leather upper and luxuriously lined with ultra-soft calf leather, JAK's Royal Hi White are a statement of premium quality. Featuring full leather midsoles, natural cotton laces, and a meticulously cemented and stitched rubber sole, they offer a blend of style and durability. With removable shock-proof innersoles and an extra slim option for a personalized fit, these sneakers ensure both comfort and versatility. The package also includes extra laces and a convenient cotton transport bag, making them an ideal gift for women in their 20s who seek style and substance in their footwear.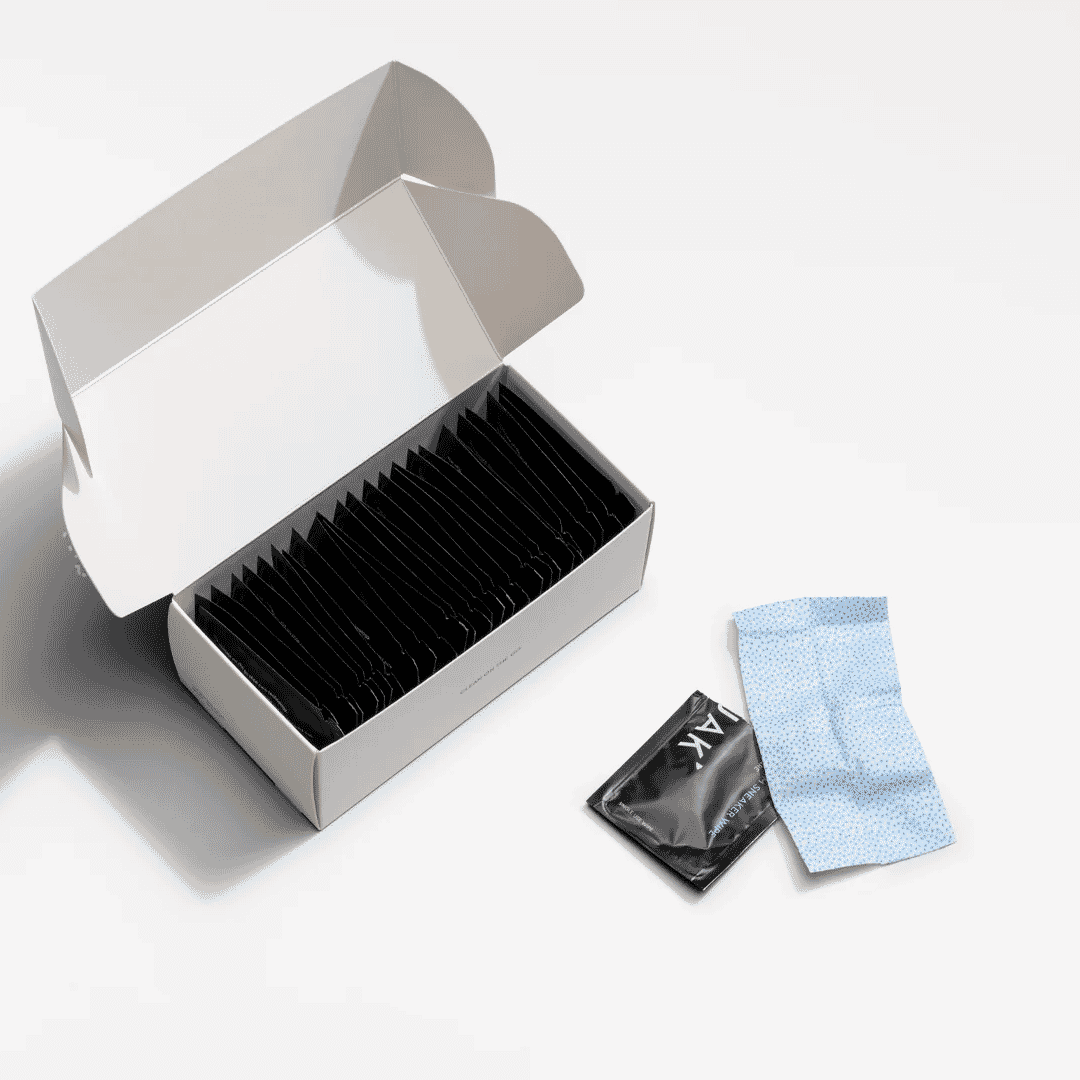 Sneaker wipes: JAK
For those who appreciate the finer details of sneaker care, JAK presents Sneaker Wipes—an indispensable accessory for keeping sneakers looking fresh. This box contains 30 individually packaged wipes, each tailored to effortlessly clean and maintain cherished sneakers. Designed to be convenient and effective, these wipes ensure that your loved one's footwear remains in pristine condition, making them an excellent gift for any sneaker enthusiast.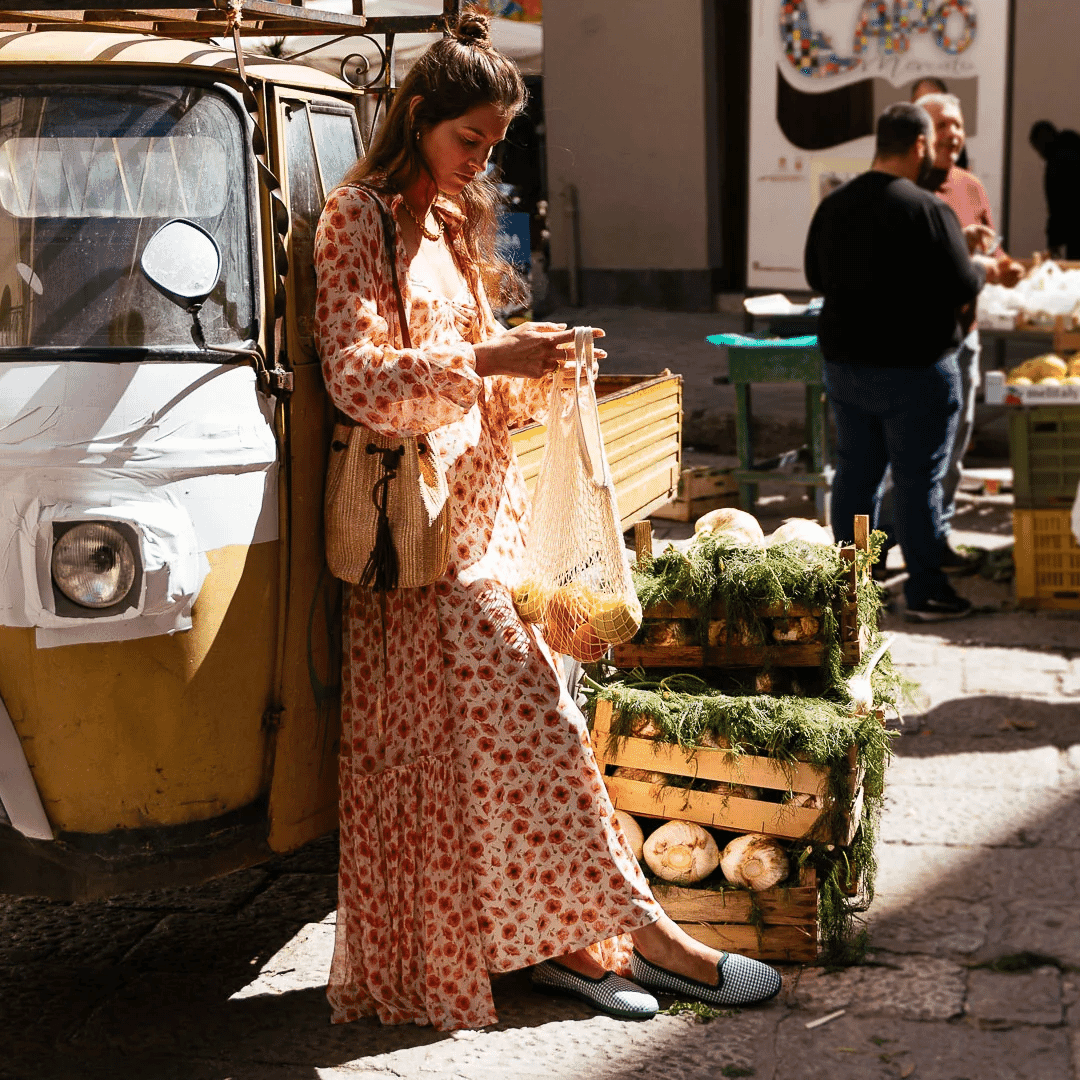 Espadrilles: Velasca
Introducing the Caramelat by Velasca—a unique and stylish gift option for women in their 20s. Crafted with meticulous attention to detail, these shoes feature a cotton upper and lining, providing both comfort and breathability. The white lining color complements the classic design, while the Friulian rubber sole ensures durability. With a 5mm heel height and Friulian rubber construction, these shoes offer a blend of style and practicality. The decorative trim around the collar adds a charming touch to the overall design. A thoughtful choice for those who appreciate fashion, comfort, and Italian craftsmanship.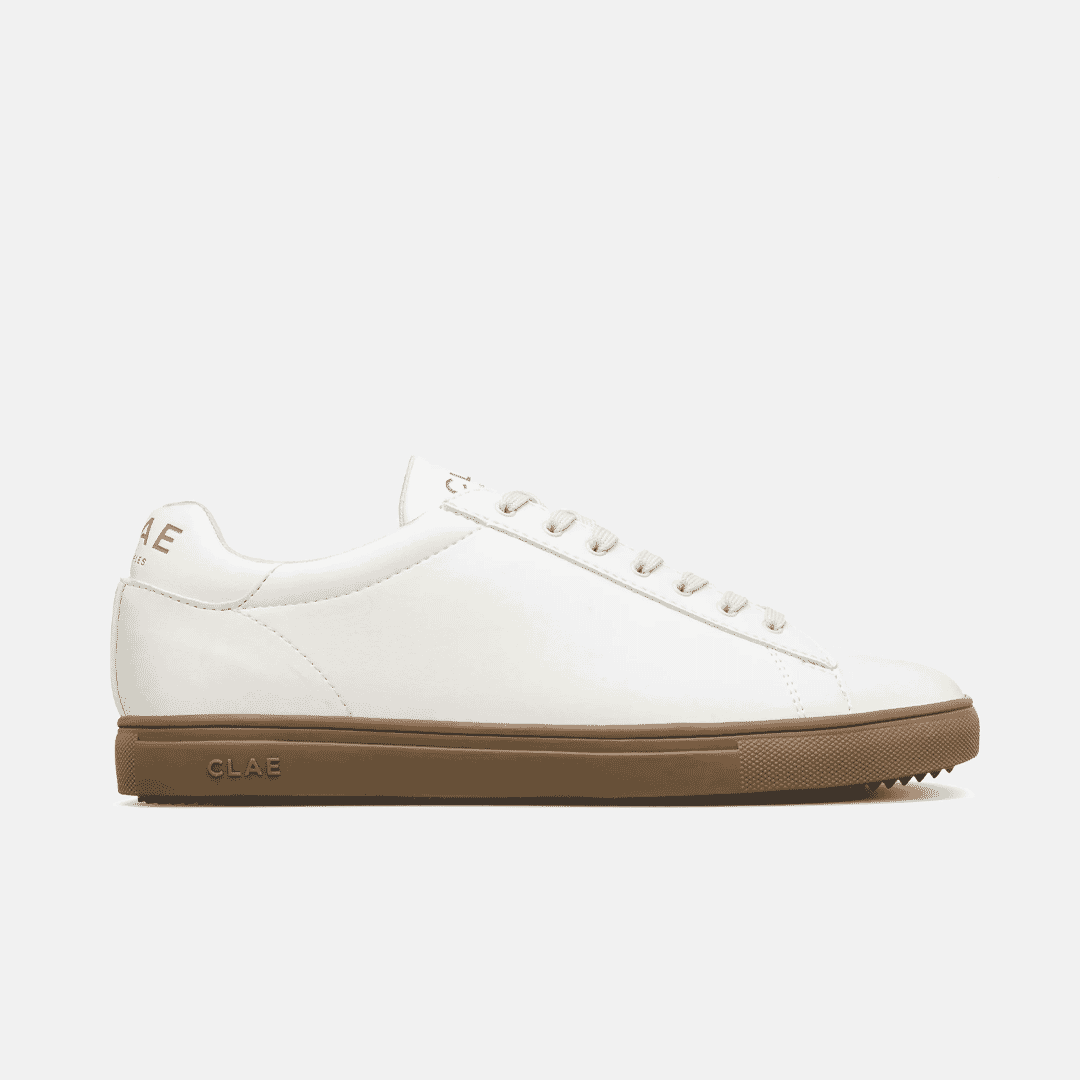 Vegan sneakers: CLAE
Meet the Bradley Cactus by CLAE—a thoughtful gift for eco-conscious women. These vegan sneakers are handcrafted with premium cactus material, making a stylish statement while prioritizing sustainability. With a GOTS-certified organic cotton canvas lining, they ensure comfort and breathability. The antibacterial cork footbed is designed for barefoot wear, enhancing your natural connection with the ground. Built on CLAE's Standard Premium (SP) sole and featuring a 100% recycled PU foam insole, these sneakers offer both support and eco-friendly credentials. A perfect choice for those who appreciate fashion with a conscience.
Sartorial gifts for women in their 20s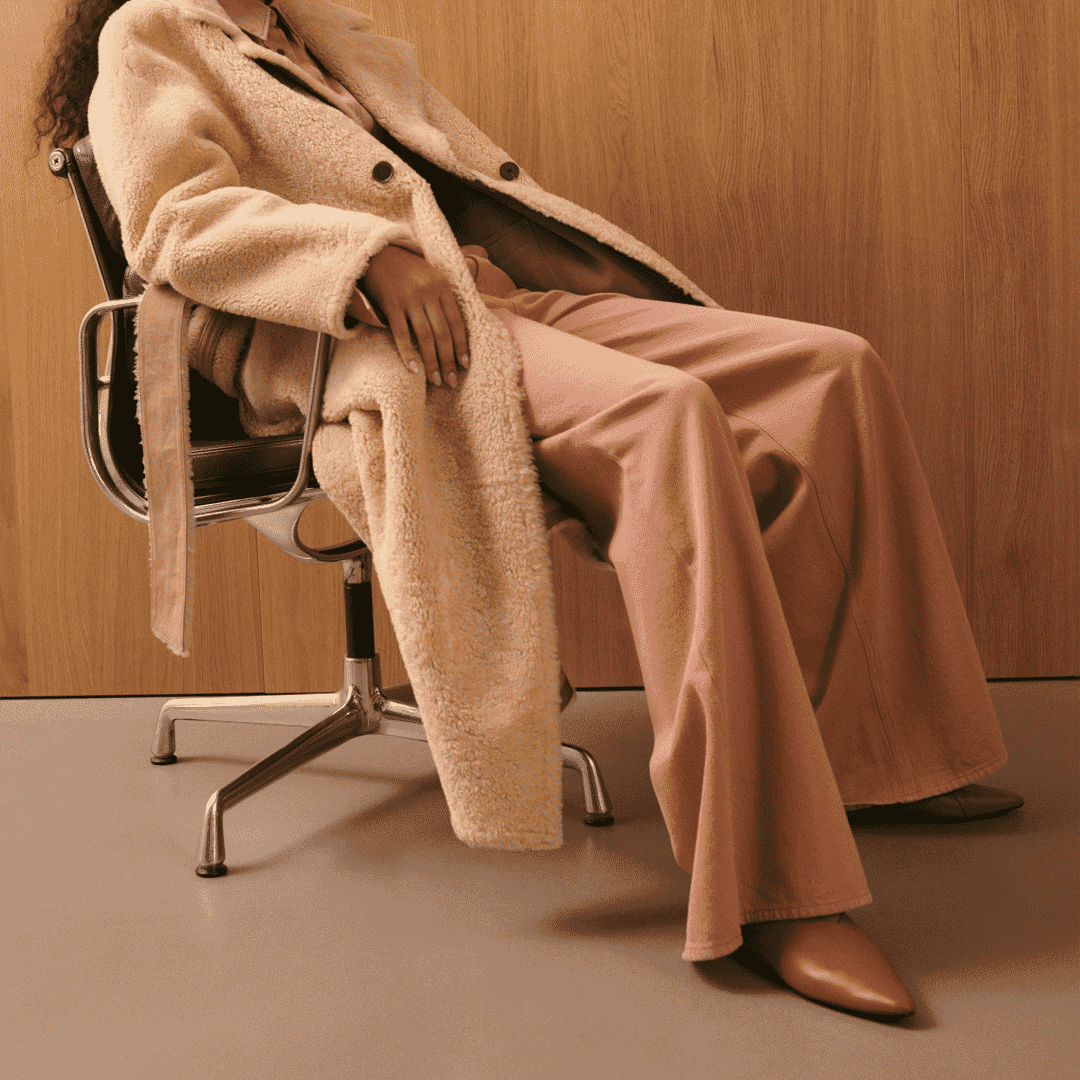 Pink trousers: CLOSED
Gift the gift of sustainable fashion with CLOSED's pink denim jeans. Crafted from medium-weight open weave denim in Italy, these jeans stand out with their distinct and lively texture. What makes them even more special is their eco-friendly composition, woven from recycled cotton and organic cotton as part of CLOSED's eco denim line. Stylish and environmentally conscious, these jeans are a thoughtful choice for anyone who values both fashion and sustainability.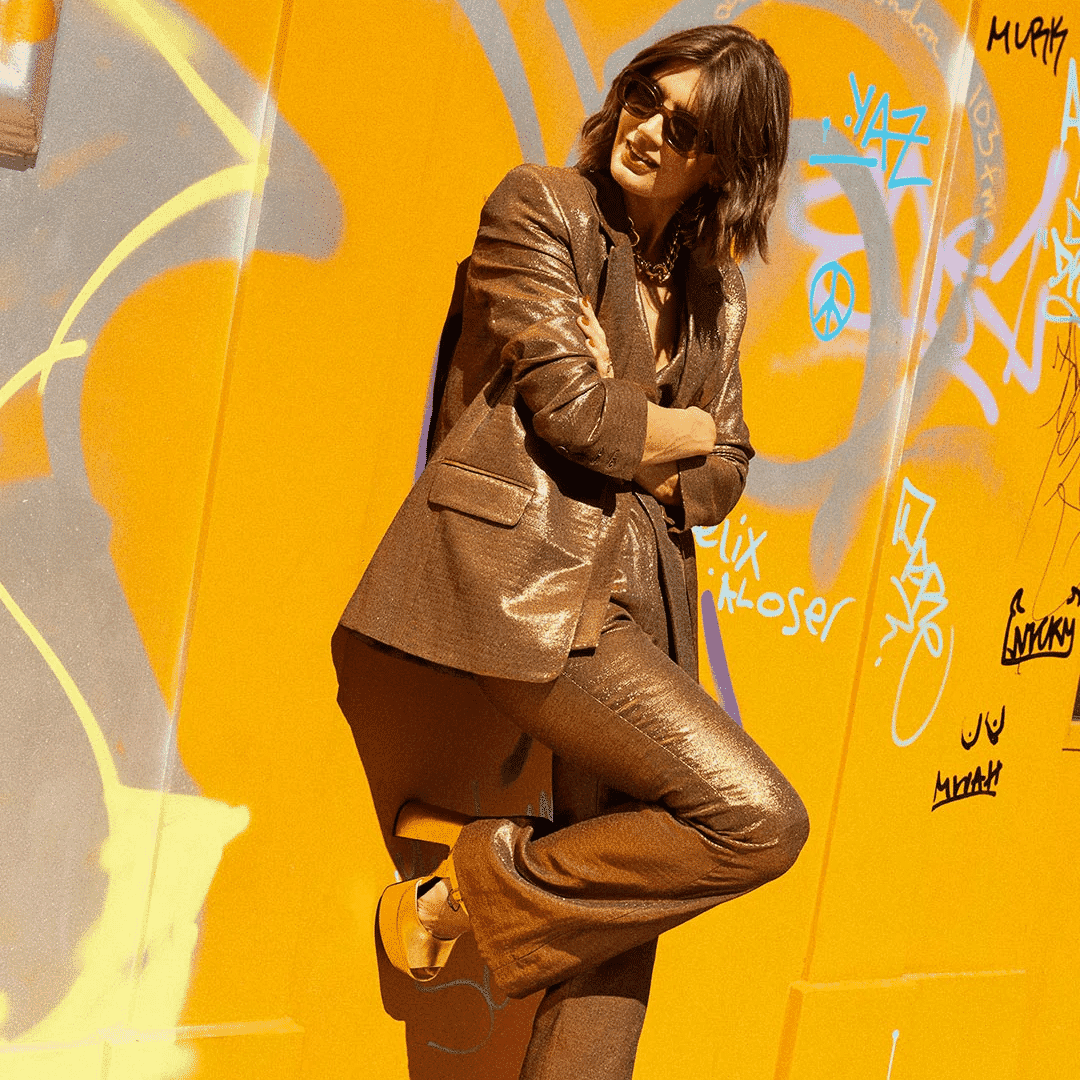 Three-piece suit: ALIGNE
This ALIGNE blazer, part of a limited edition three-piece suit in collaboration with Kipper, makes an ideal gift for women. Combining creative direction and fabric innovation, it's a conscious choice for the party season. Crafted with recycled fabric in France and made in the UK, this blazer boasts a classic single-breasted cut, two front pockets, and a back vent for an elevated and head-turning ensemble. For full coordination, pair it with matching trousers and a waistcoat.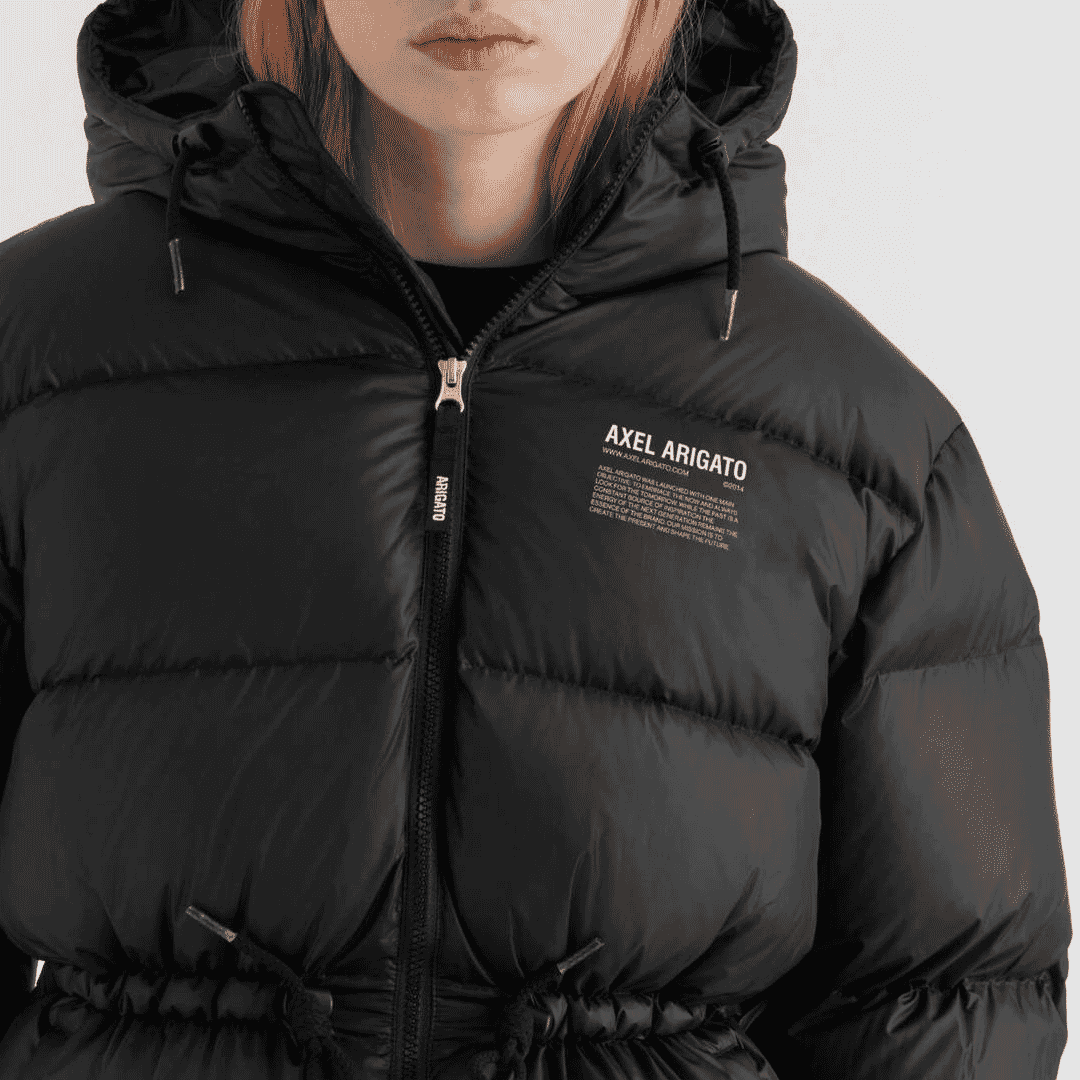 Puffer jacket: Axel Arigato
The Rhode puffer jacket from Axel Arigato is an ideal gift for women in their 20s. Crafted from lightweight recycled polyester and insulated with reused down and feathers, it combines sustainability with style. The drawstring ties at the waist allow for a personalized fit, enhancing the quilted silhouette's appeal. The brand's logo is tastefully screen-printed at the chest. Plus, the QR code on the label lets her trace the jacket's journey. While it's not fully waterproof, its slight water repellency makes it perfect for urban wear. Just remember to dry it properly if caught in a downpour to preserve its quality.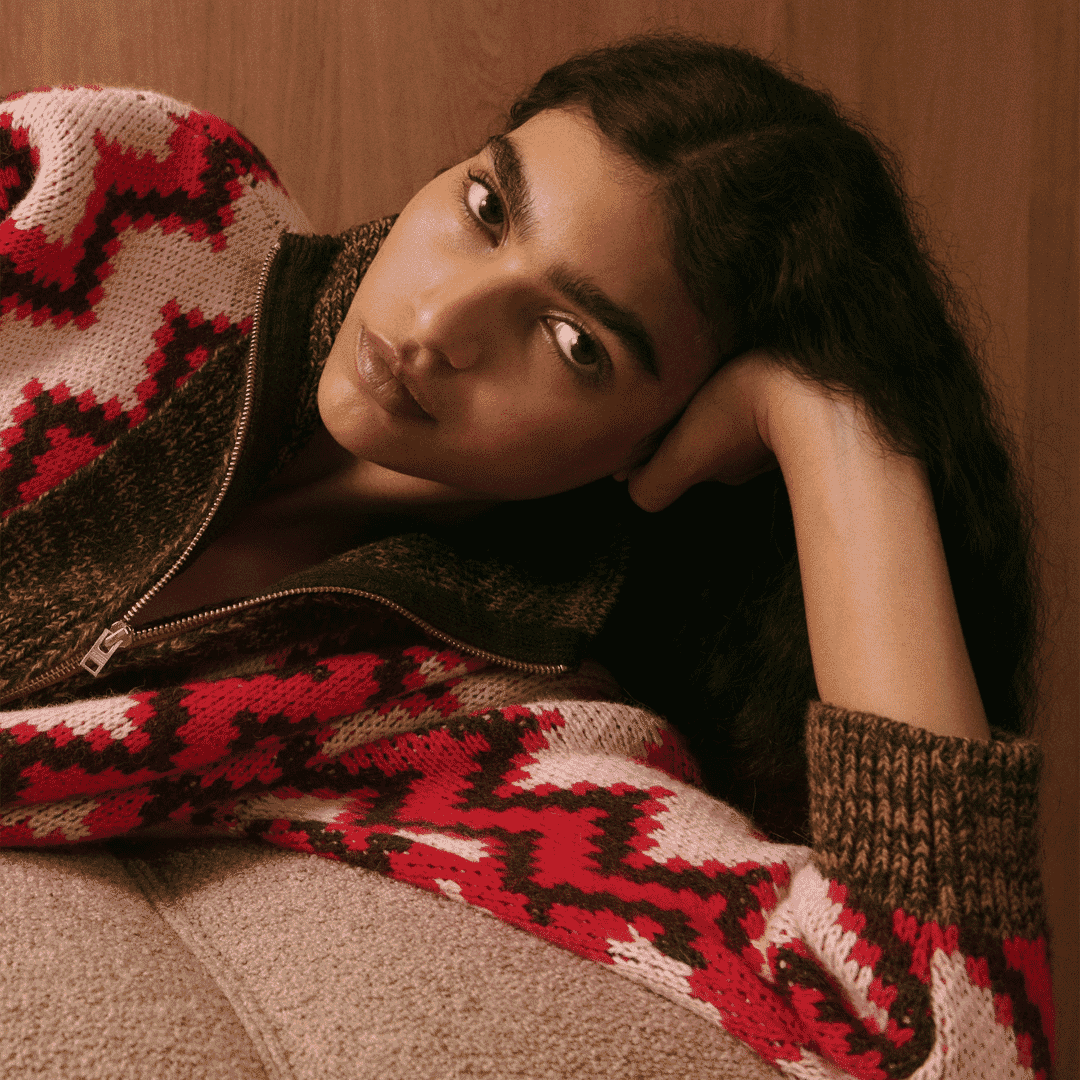 Half-zip sweater: CLOSED
Surprise her with the CLOSED half-zip sweater, a delightful gift choice. This cozy sweater is meticulously crafted from compact double jacquard, featuring eye-catching contrasting rib details created with multi-colored mouliné yarn. Its relaxed fit and metal zip closure add a touch of modern style and comfort. Perfect for chilly days or casual outings, this sweater will become a beloved addition to her wardrobe, showcasing both fashion and warmth.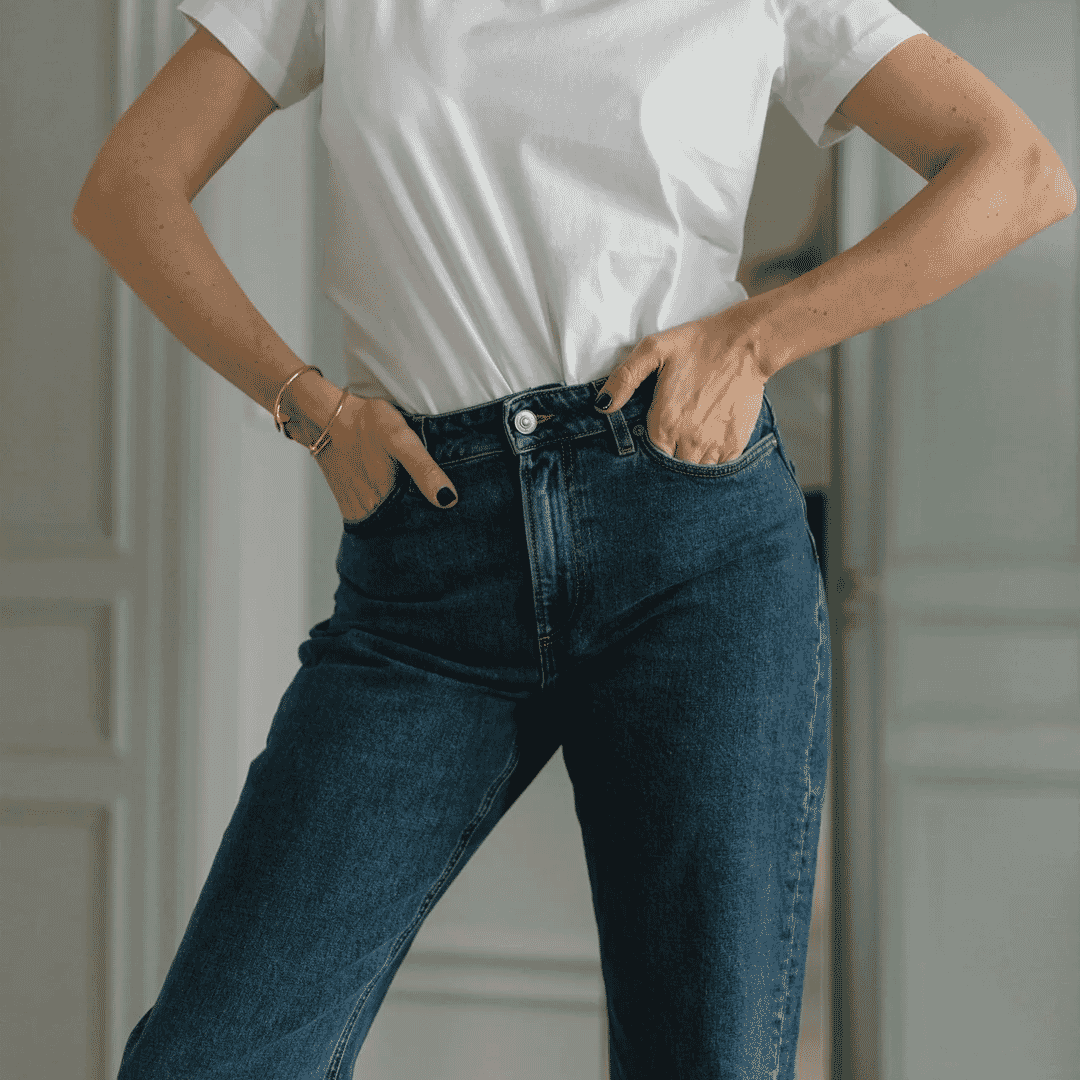 Denim jeans: ASKET
Consider gifting her ASKET's "The Standard Jeans," a timeless wardrobe essential. Crafted from durable 13oz Italian denim with a hint of stretch for comfort, these jeans feature a versatile, slightly tapered silhouette that's neither too skinny nor too loose. The perfect canvas for everyday style, she'll appreciate the quality and versatility of these jeans, making them an ideal addition to her wardrobe.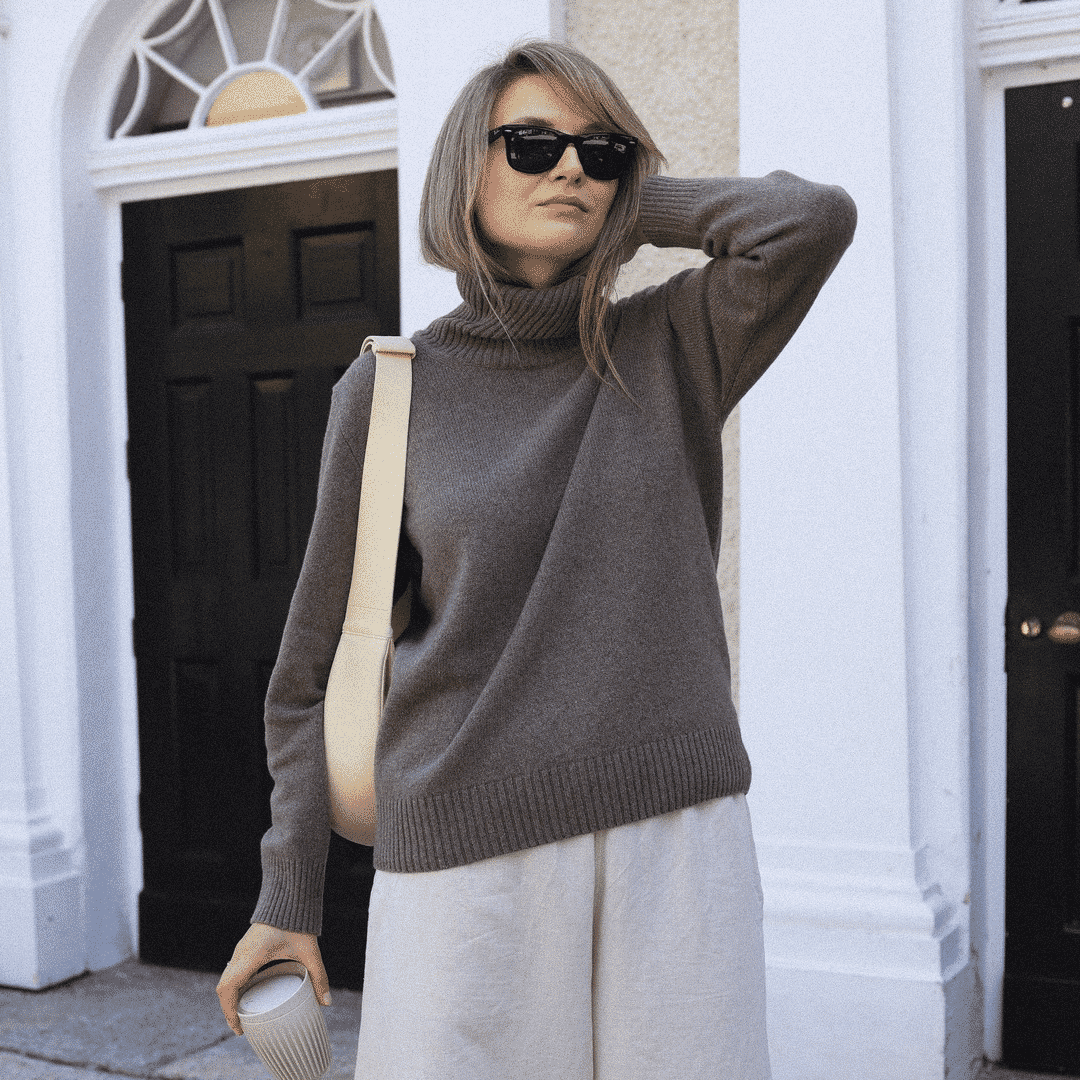 Cashmere roll neck: ASKET
The ASKET Cashmere Roll Neck makes a luxurious gift for women who prioritize both comfort and style. Crafted from Italian 97% recycled cashmere yarn, it embodies sustainability without compromising aesthetics. The relaxed silhouette and generous collar invite you to indulge in endless softness, while the ribbed details add subtle texture. Versatile and mood-complementing, it seamlessly integrates into any wardrobe. This is a piece you'll cherish and wear consistently, even unwilling to part with it when summer arrives.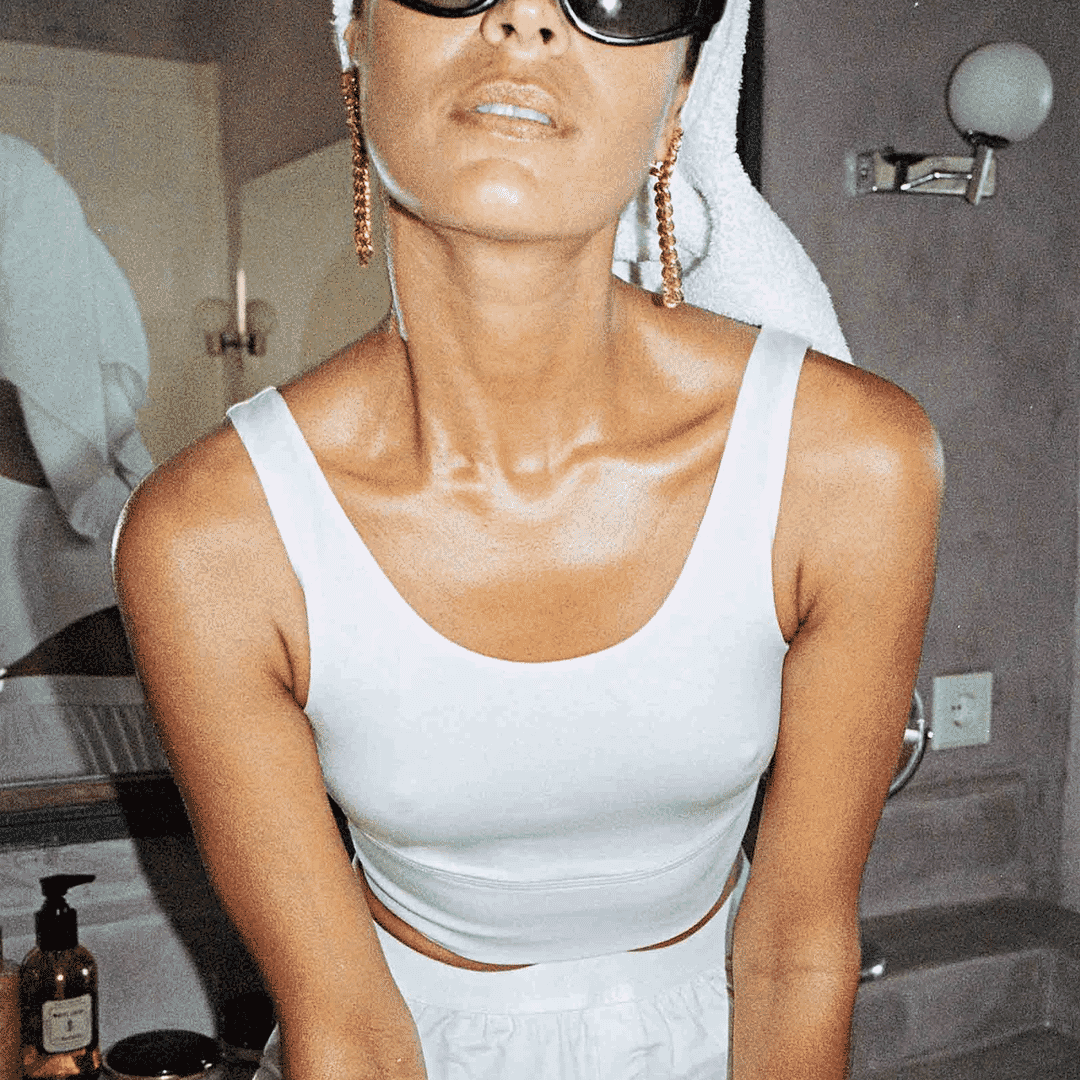 Crop top: CDLP
For women in their 20s, the CDLP Crop Top is a thoughtful gift. Its design offers comfort with a scooped neck, generous back, and fabric-covered supportive underband. Crafted from Tencel™️ lyocell, it provides a silk-like feel, breathability, and moisture-wicking properties. This reversible top, without padding or wires, boasts non-chafing inside seams and a slim fit. As a conscious choice, it's presented in a signature CDLP box and made in Portugal, promising both style and sustainability for the recipient.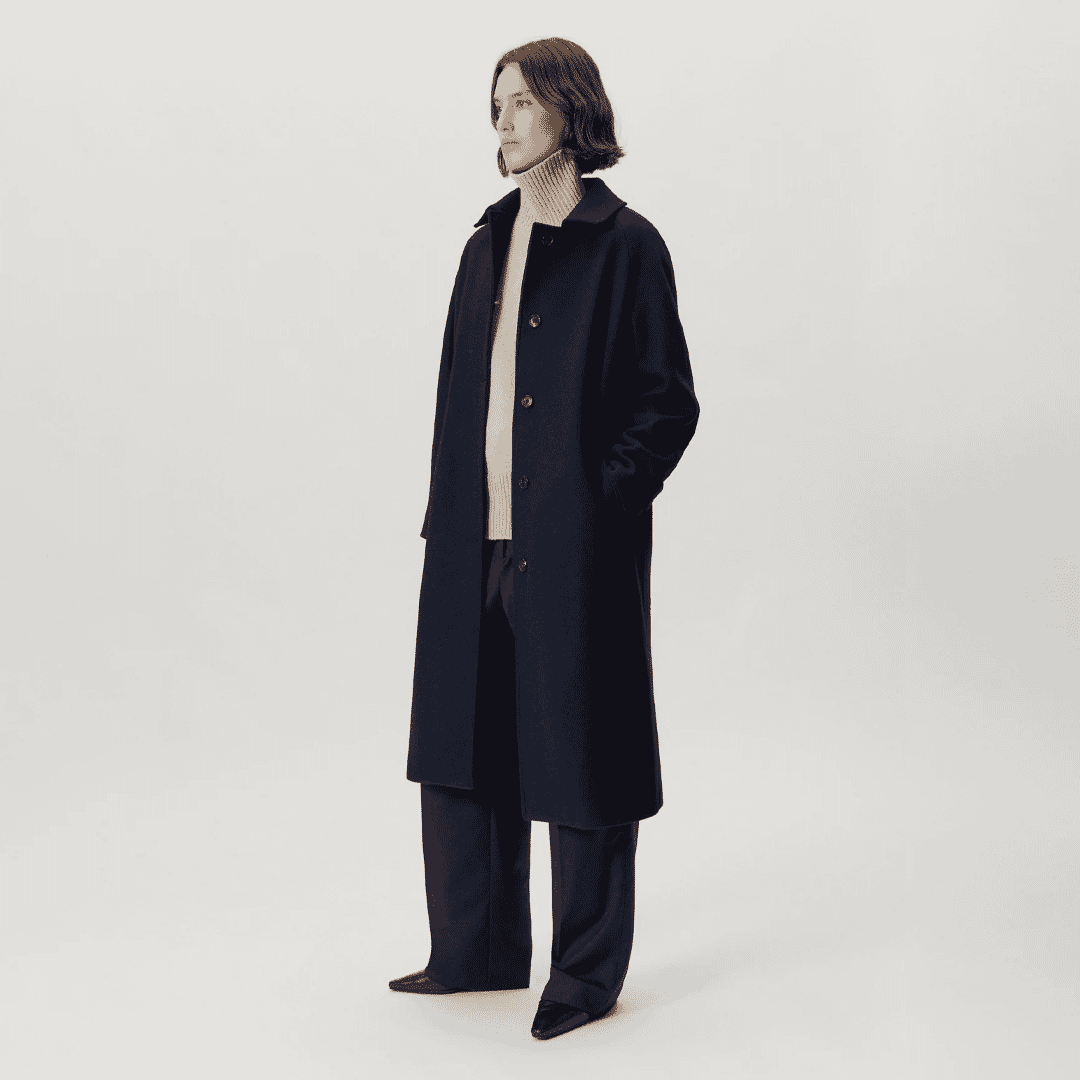 Woolen coat: Artknit Studios
The woolen coat by Artknit Studios is the epitome of timeless fashion and craftsmanship. Crafted by skilled artisans, this single-breasted coat boasts a classic polo collar and a sophisticated back vent design. It's expertly constructed from a luxurious heavyweight fabric, utilizing the same premium yarn as our renowned knitwear collection. A quintessential piece, it offers both style and warmth, making it the perfect gift for women who appreciate the fusion of exquisite design and superior quality in their fashion choices.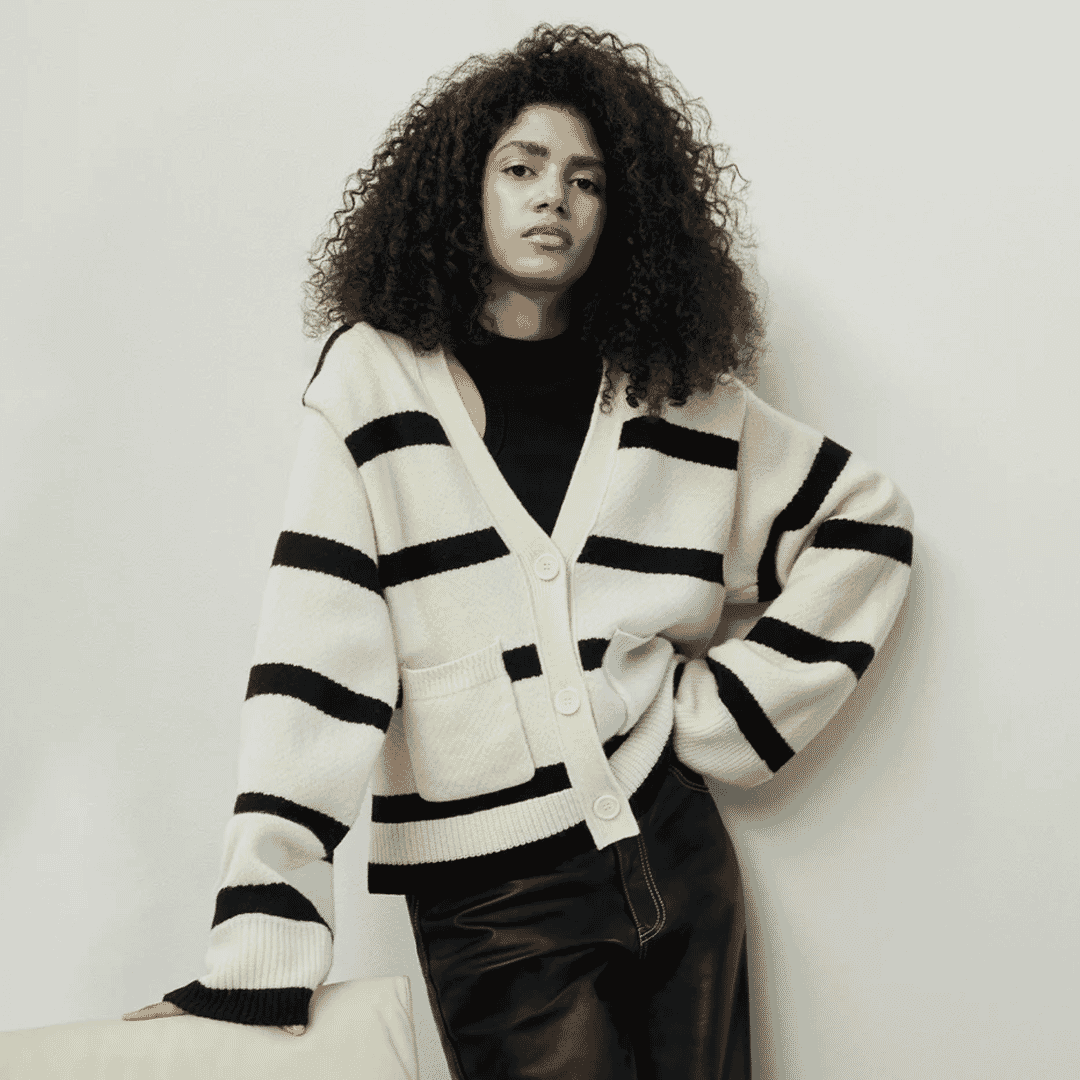 Cardigan: Axel Arigato
The Axel Arigato Memory cardigan, a delightful gift for her, epitomizes comfort and sophistication. This exquisite piece is meticulously knitted from luxurious lambswool, ensuring a soft and warm embrace. Its relaxed silhouette boasts elongated sleeves and convenient patch pockets, with the left pocket showcasing the iconic Signature A embroidery, adding a touch of opulence to her ensemble. With a focus on comfort, this cardigan is tailored for a relaxed fit, making it a perfect addition to her wardrobe, seamlessly blending style and coziness.
Sought-after accessory gifts for women in their 20s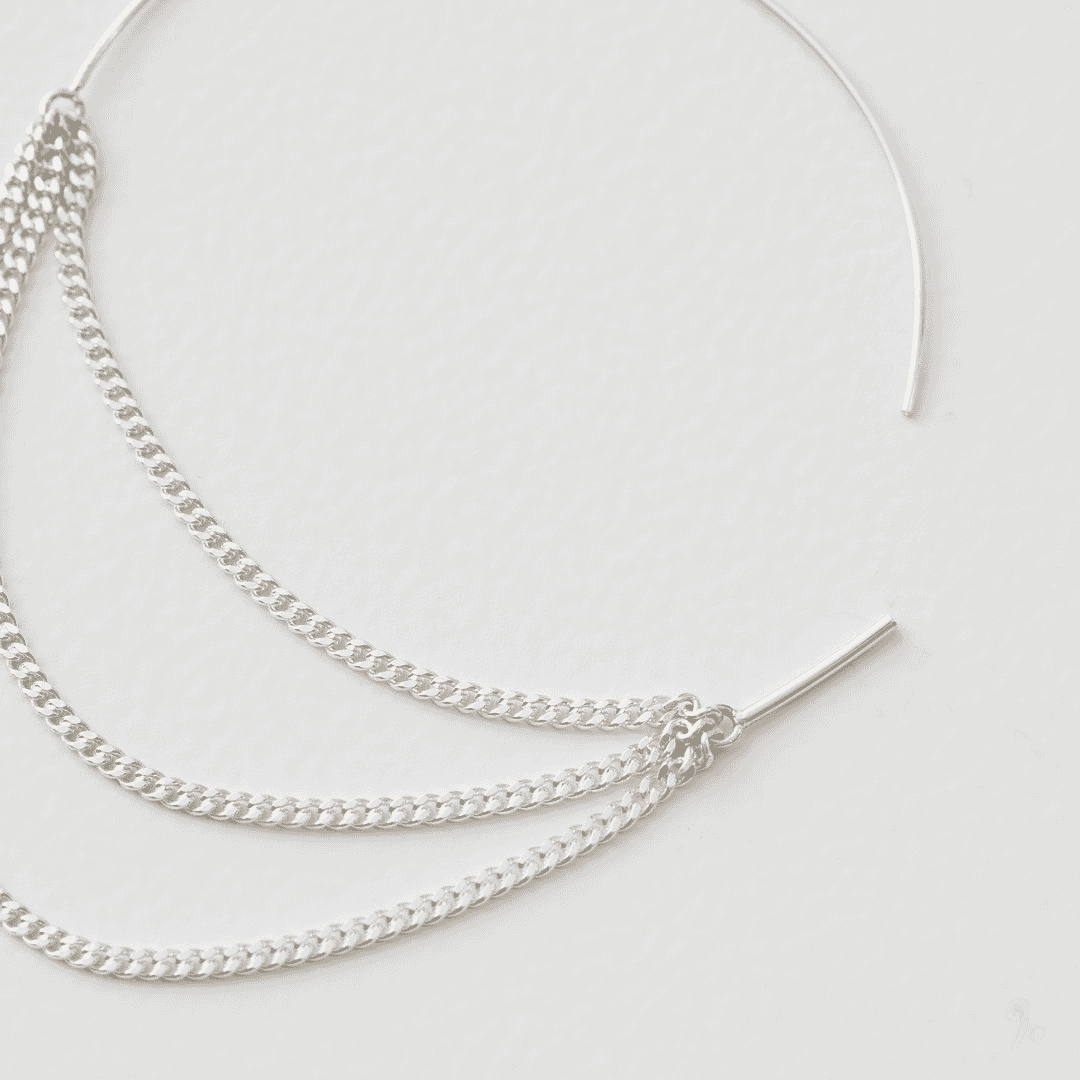 Hoop earrings: CLOSED
Jewellery is a classic gift option, but it's easy to get wrong. Your best bet is to keep things simple, sticking to a classic aesthetic that won't go out of style. This gold-plated chain necklace, designed by Munich-based designer Saskia Diez for German label CLOSED, is an elegant option and bound to please the fussiest of recipients.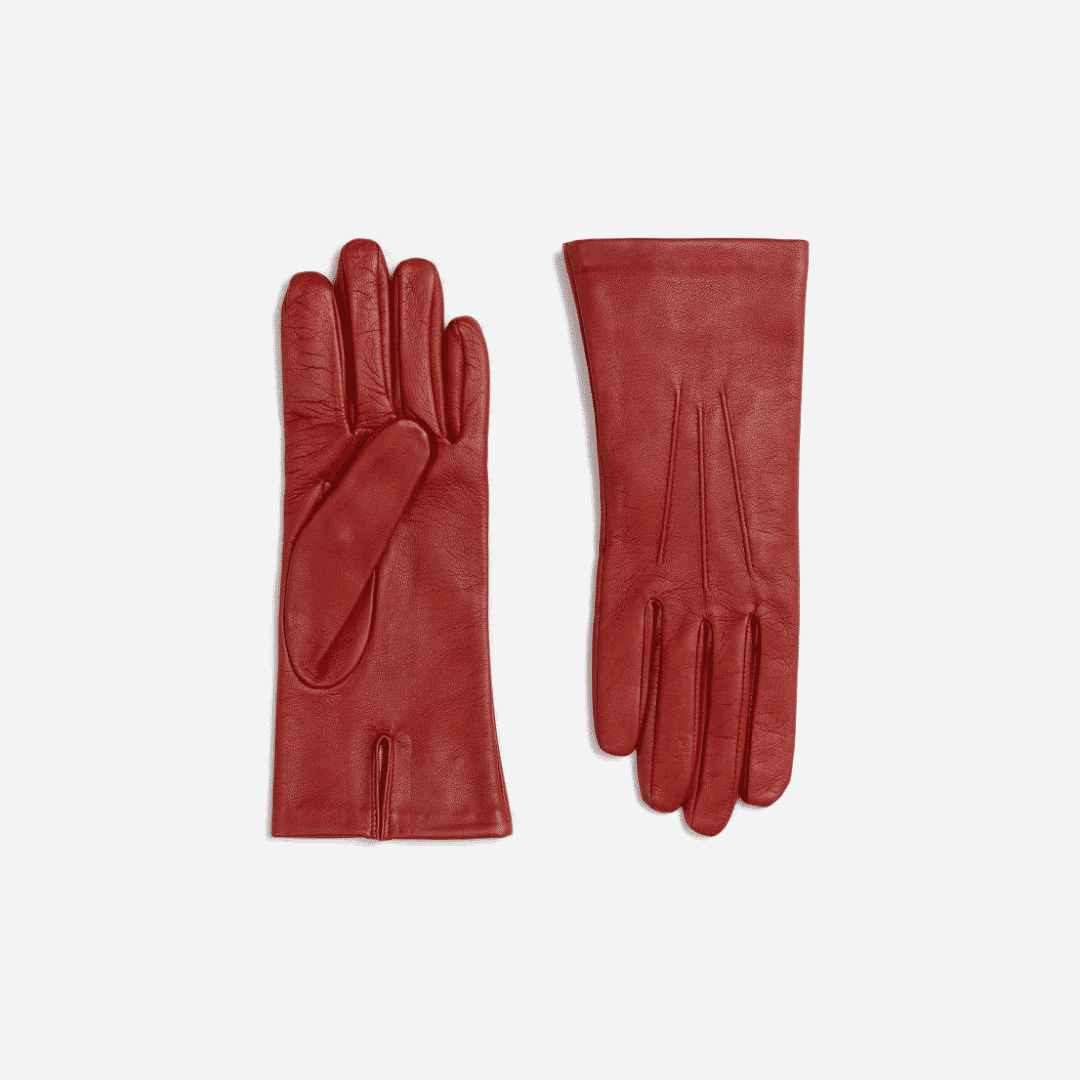 Leather gloves: Mackintosh
These berry-red gloves, crafted from supple hairsheep leather and lined with silk, are a delightful gift for women. Their minimalist design exudes sophistication, providing a soft and luxurious touch for any occasion.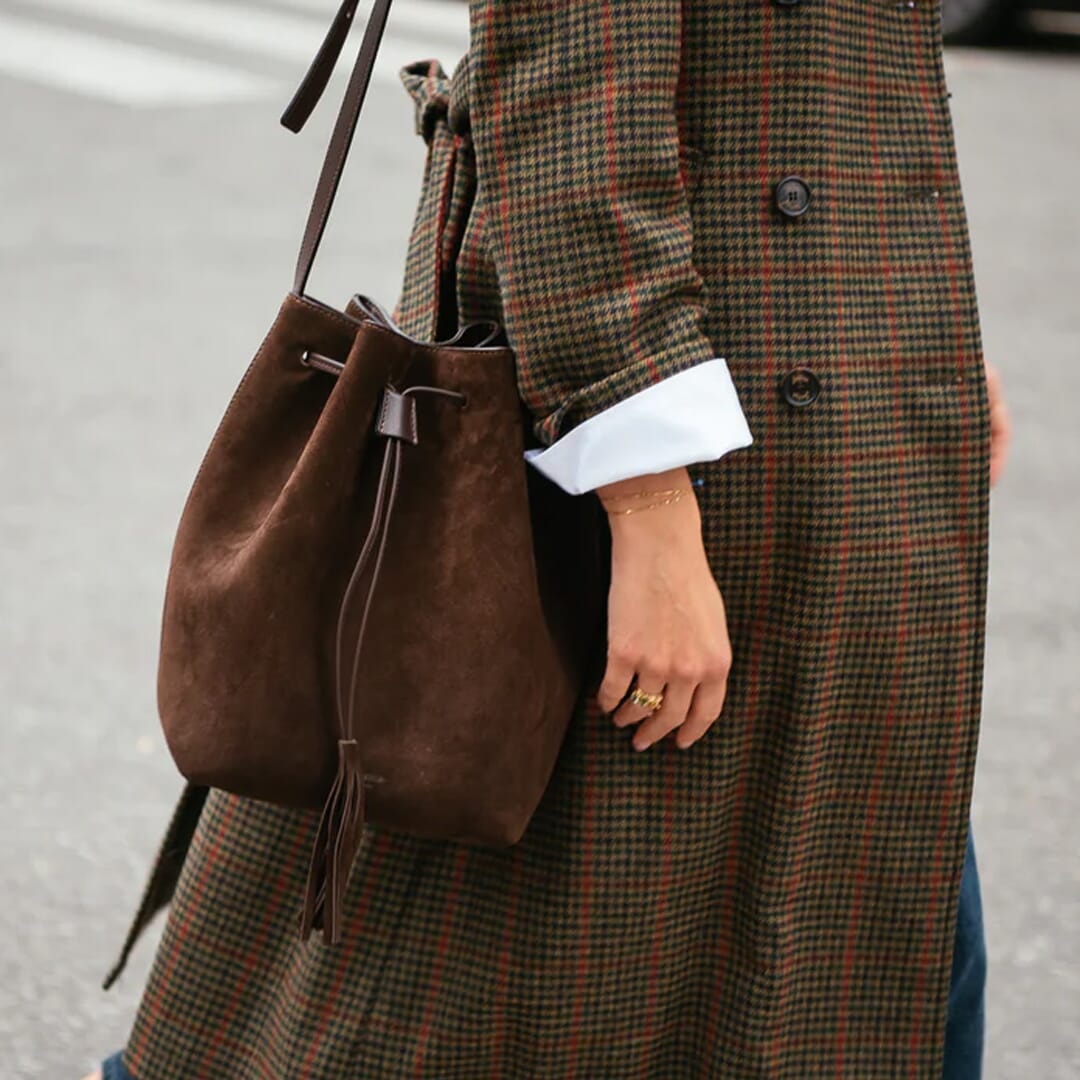 Bucket bag: Velasca
Drawing inspiration from traditional market bags, Velasca presents an elevated update. The Baslot is a suede calf leather bucket bag with a tasseled string opening and elegant silhouette. A refined take on boho style that will stand the test of time.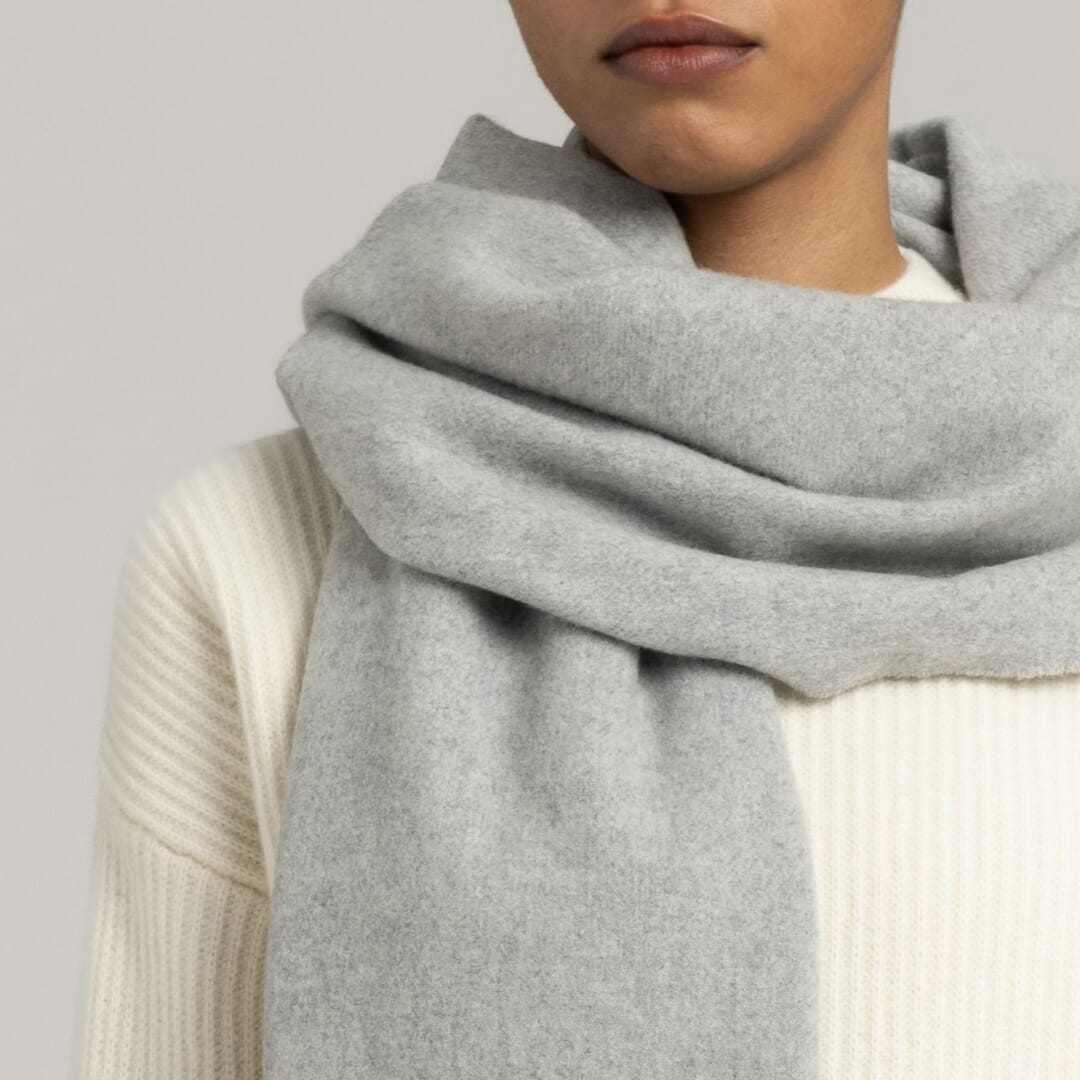 Cashmere wool scarf: ASKET
A cosy, cosseting scarf is a fail-safe gift idea, particularly in the harsh winter months. We love this oversized version from ASKET. It's woven from a sustainable blend of recycled wool and cashmere, lending it supreme softness and warmth.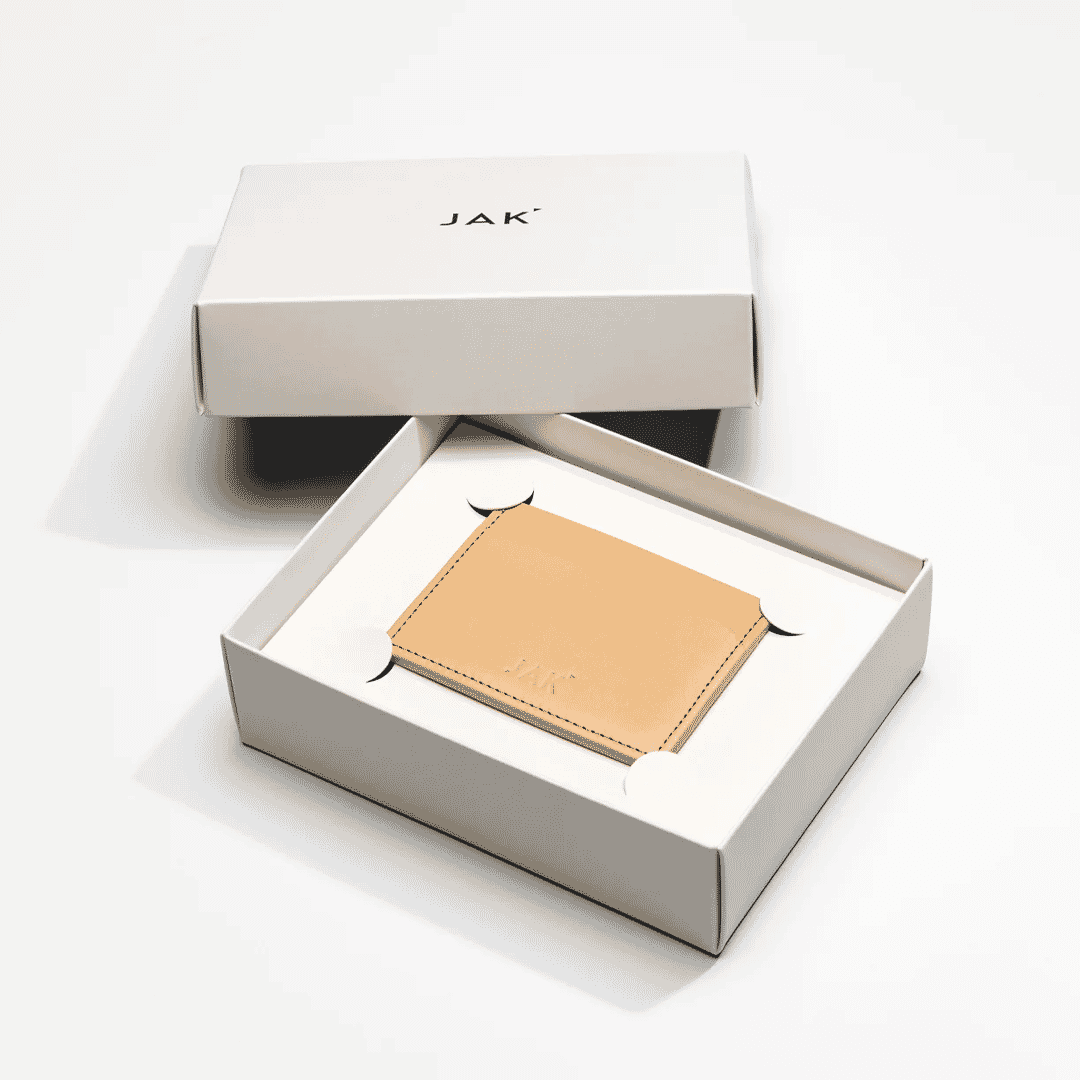 Cardholder: JAK
A cardholder is a perfect accessory gift for her, and JAK's double-sided cardholder is a true gem. Meticulously crafted in Portugal, it boasts a slim, elegant design that exudes sophistication. With expert craftsmanship and attention to detail, this cardholder not only holds her essentials but also ages gracefully. Over time, the leather develops a distinct patina, making it a unique and cherished accessory that reflects her style and journey.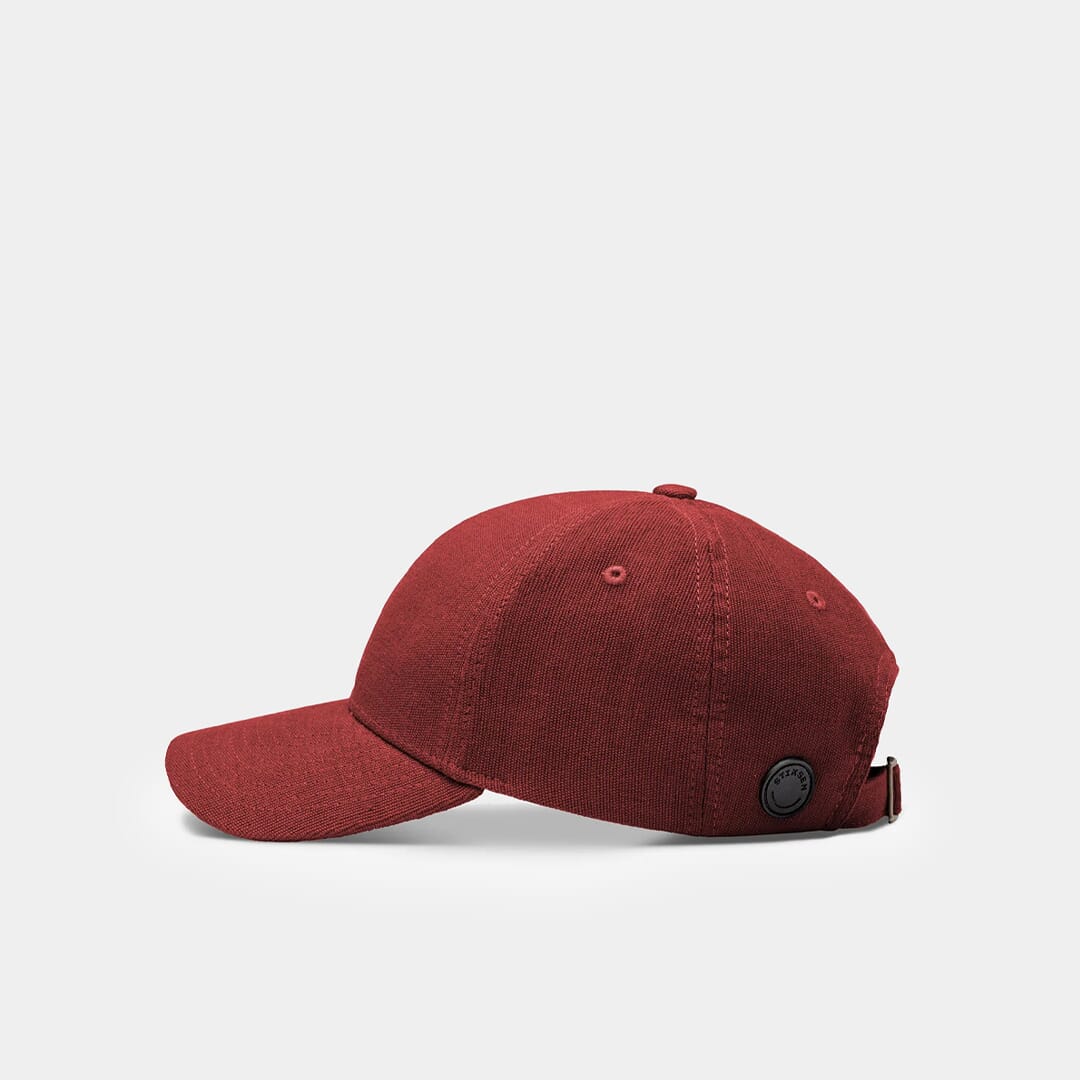 Baseball cap: Stiksen
Through great design and premium craftsmanship, Stiksen endeavours to elevate the humble cap. The brand's 107 Canvas Crimson is handmade from 100% organic cotton, which is meticulously woven in a fine, canvas structure. The perfect finishing touch to any everyday outfit.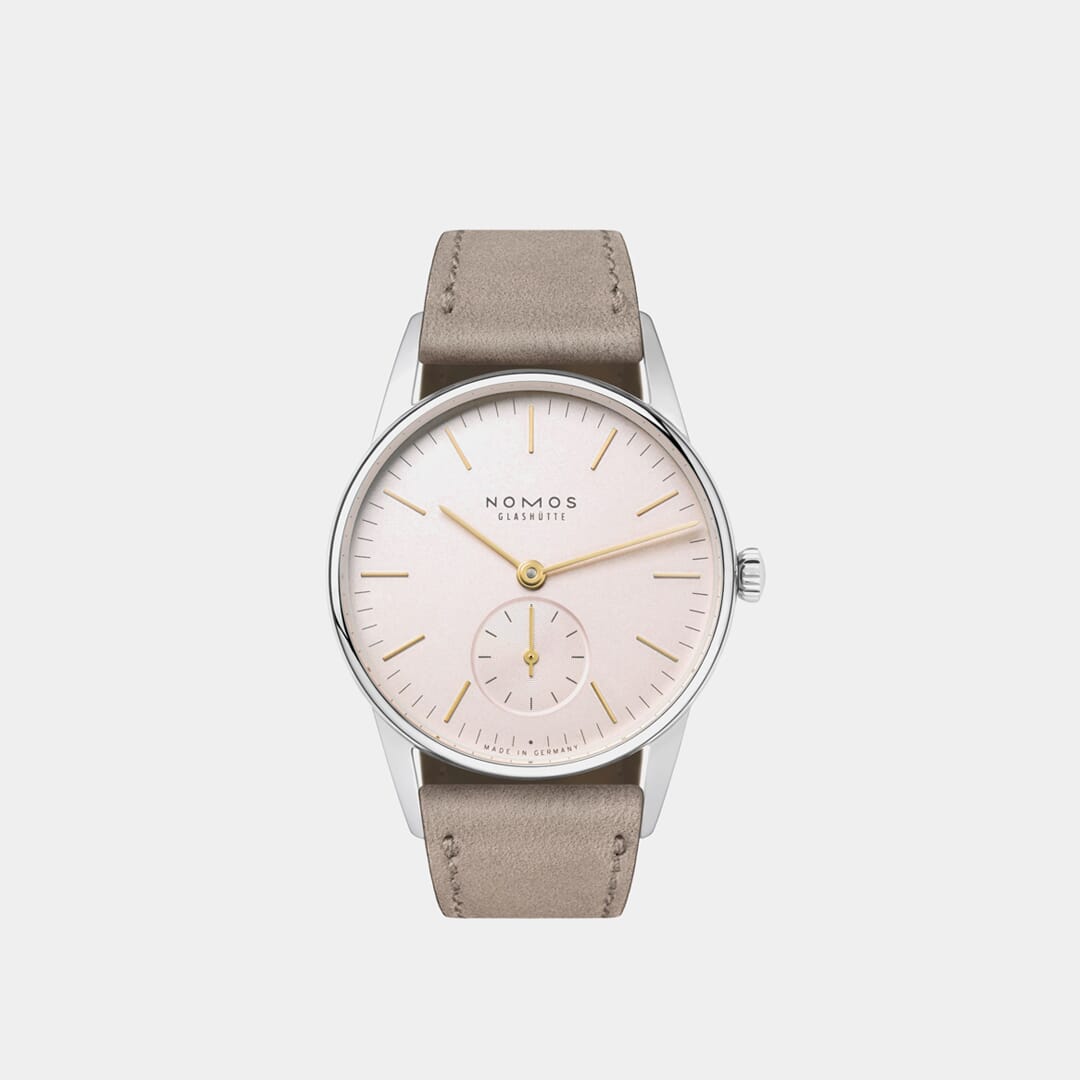 Leather strap watch: NOMOS Glashütte
With a diameter of just 33 millimetres, a blush-hued dial and pale velour leather strap, this beautiful hand-wound timepiece from NOMOS Glashütte is an elegant addition to any woman's watch collection. The ultimate marriage of high-powered functionality and sophisticated style.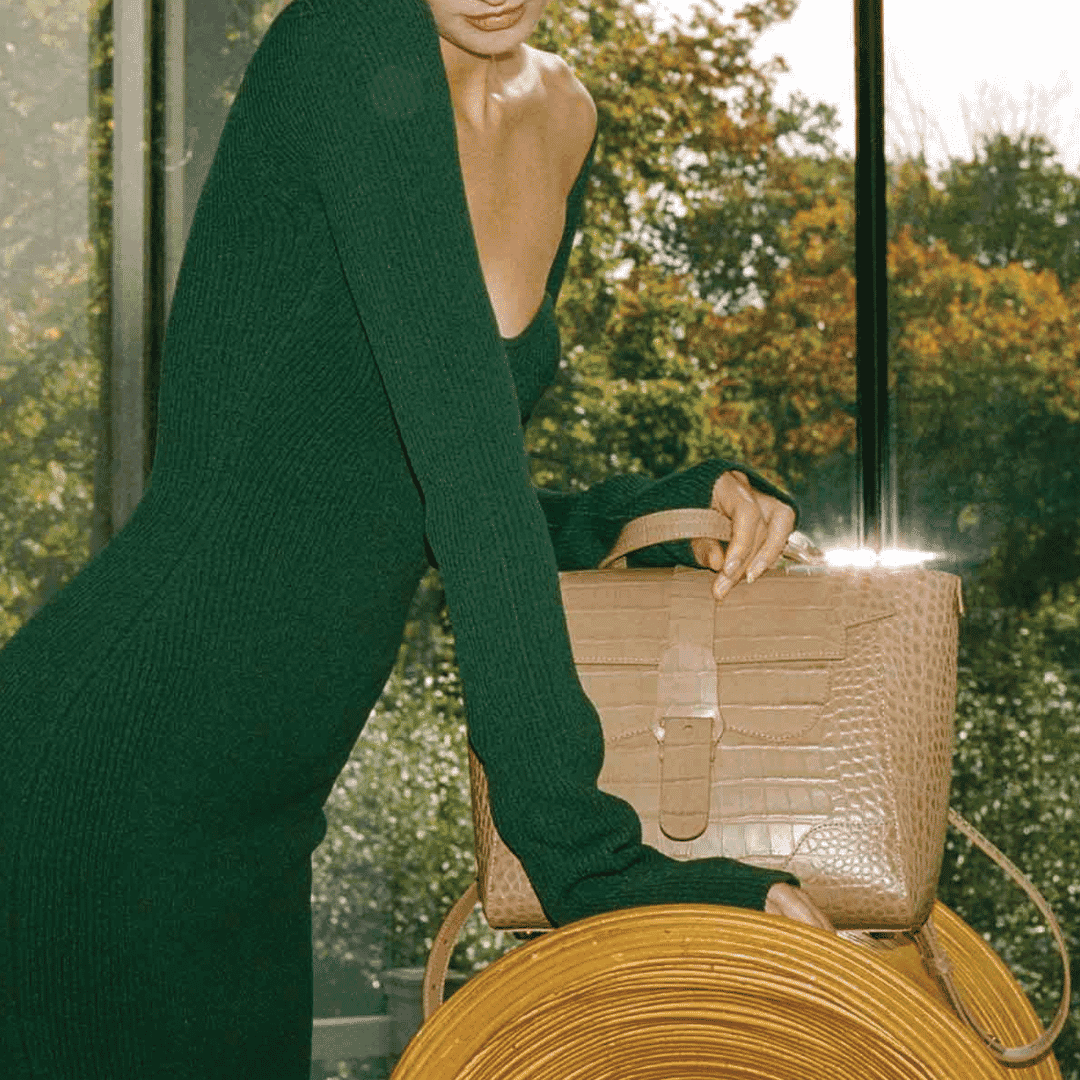 Leather handbag: SENREVE
The curated selection of top-rated gifts at SENREVE showcases a blend of practicality and style, from luxurious leather handbags including crossbody bags, tote bags, and chic belt bags. These customer favorites effortlessly marry functionality with fashion, making them an ideal choice for anyone on the gift list. SENREVE believes in heartfelt gifting, and their top-rated selections are thoughtfully curated to make loved ones feel truly special and appreciated. Explore their collection today to find a leather handbag gift guaranteed to leave a lasting impression.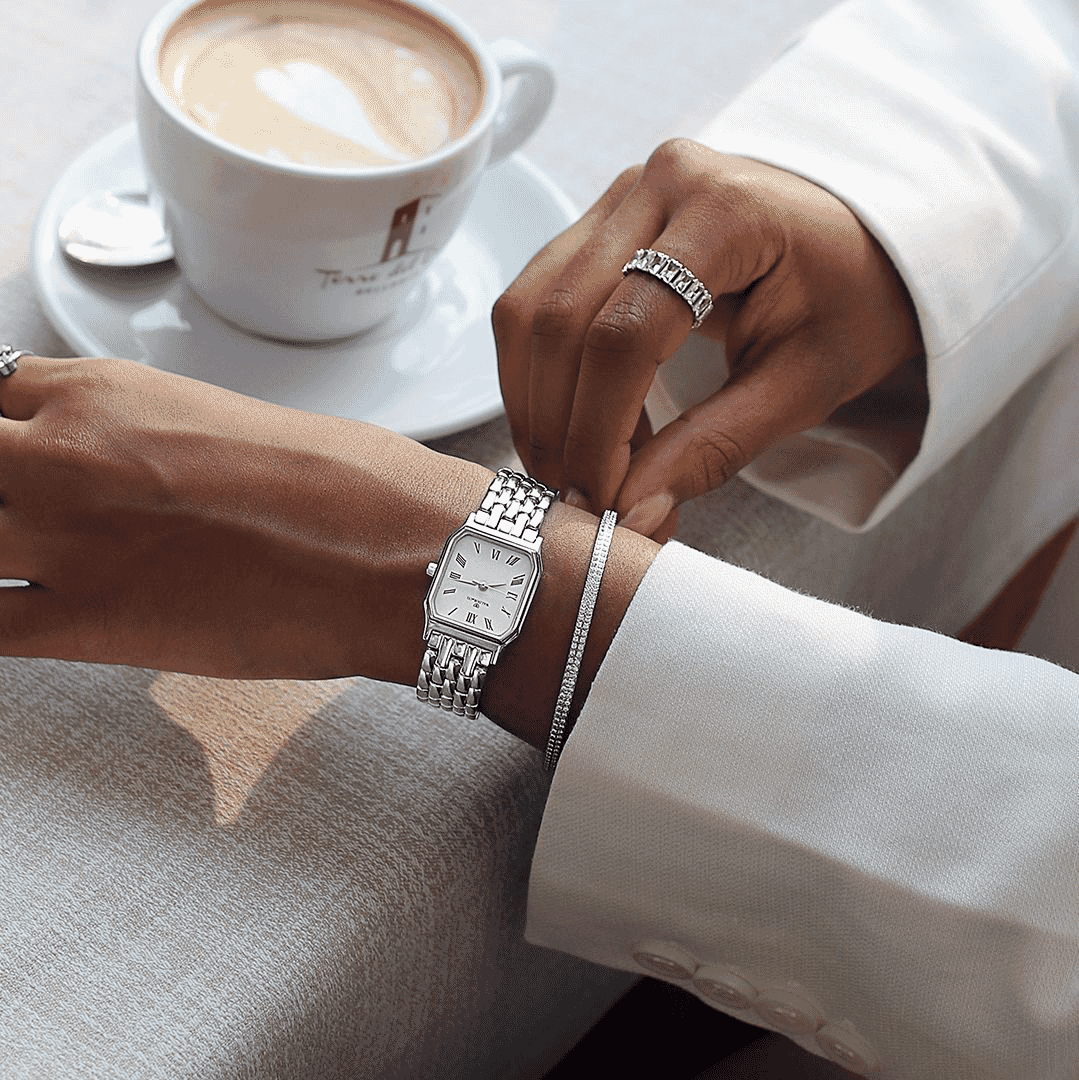 Silver watch: Waldor & Co.
The Waldor & Co. Eternal 22 Bellagio watch is a stylish and timeless gift choice. With a case diameter of 22*26 mm and a slim 7 mm thickness, it exudes elegance. Crafted from durable rhodium-plated 316L stainless steel, it's built to last. The white dial in brass, polished metal index, and hands lend a sophisticated touch. Featuring diamond-cut sapphire crystal glass and powered by a Seiko VJ21 movement, it guarantees precision. Water-resistant up to 3 ATM, it's suitable for daily wear. The solid strap in rhodium-plated 304L stainless steel is adjustable for all wrist sizes. Presented in a beige box with a white leather interior, it's a gift that combines style and substance.
Homebody-appropriate gifts for women in their 20s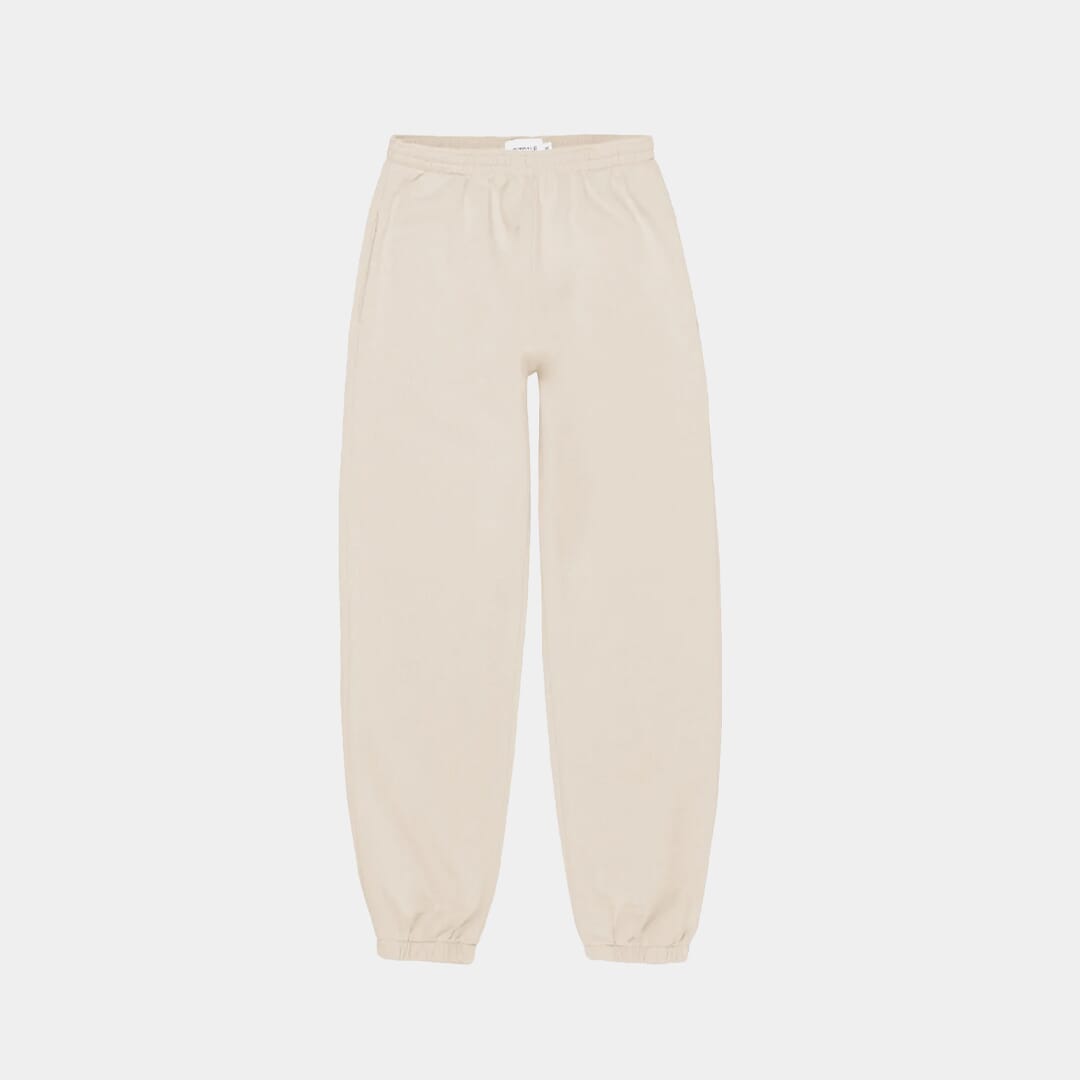 Loungewear: Neutrale
Give the gift of comfort this Christmas, in the form of this versatile, super-soft set from Madrid-based brand Neutrale. The organic cotton crewneck sweater and sweatpants are just as perfect for lounging around in, but will just as easily lend an everyday outfit a sports-luxe edge.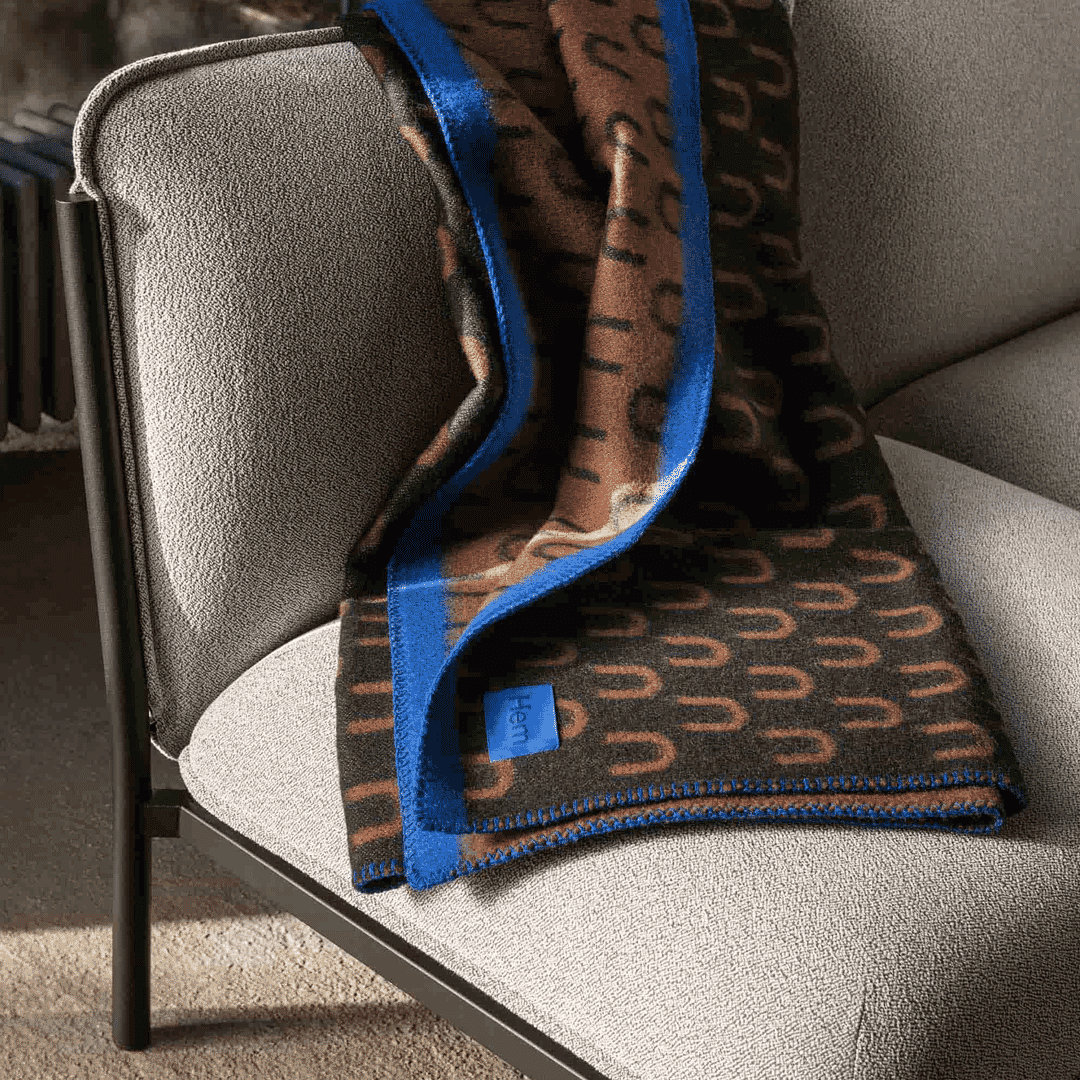 Throw blanket: HEM
For women who cherish home comfort, HEM's throw blankets are the perfect gift. Crafted from high-quality textiles, they offer cozy warmth and elevate interiors with their blend of colors, patterns, and textures, making any space feel inviting and stylish.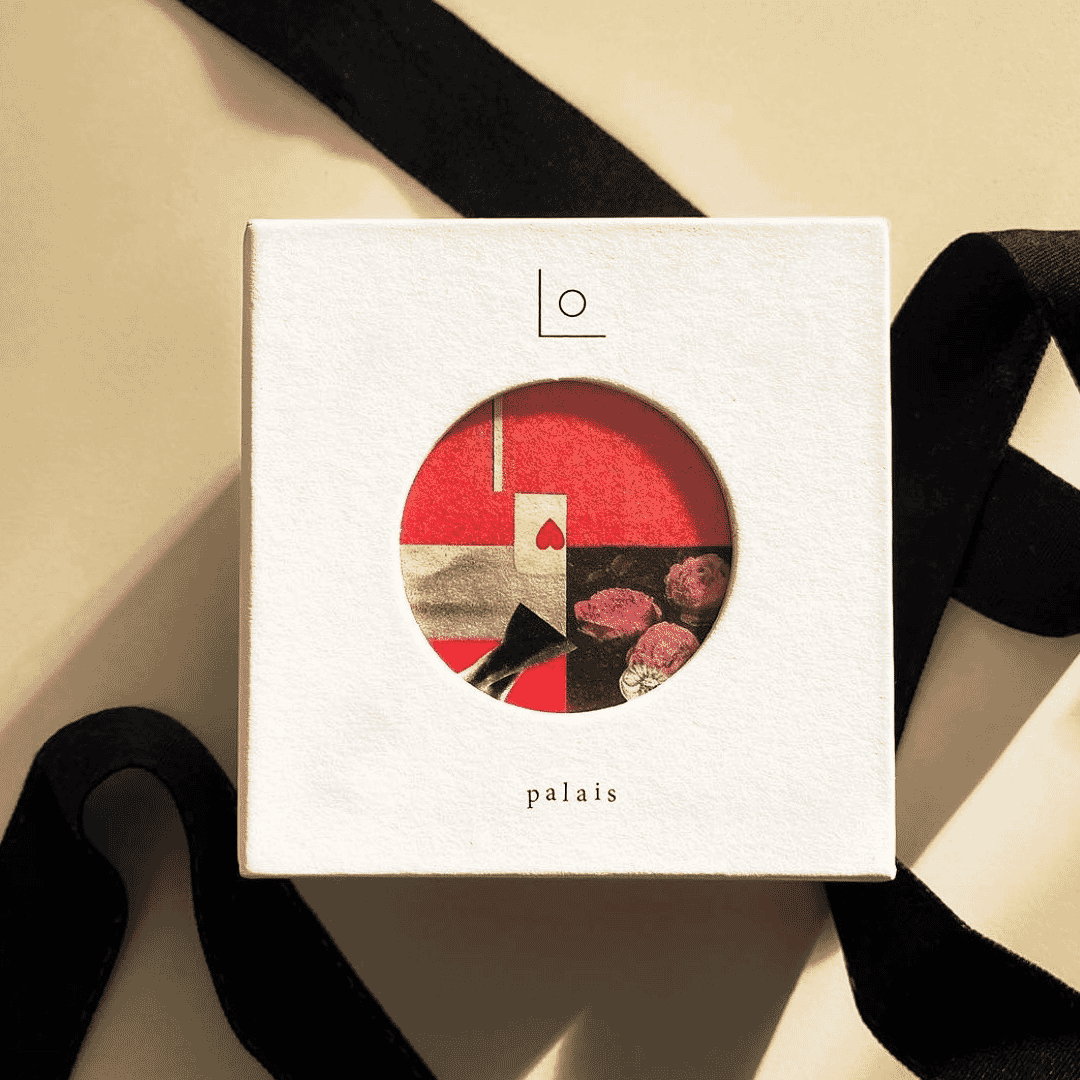 Scented candle: LO Studio
For a thoughtful gift, LO Studio's scented candles are a delight. Hand-poured in the UK with 100% natural, sustainable, and traceable vegetable wax, they infuse homes with a captivating tapestry of fragrance memories. With a cotton wick, each candle offers up to 60 hours of aromatic bliss. The "Being Little" version combines sweet tuberose, mallow, and citrusy neroli, evoking cherished childhood nostalgia.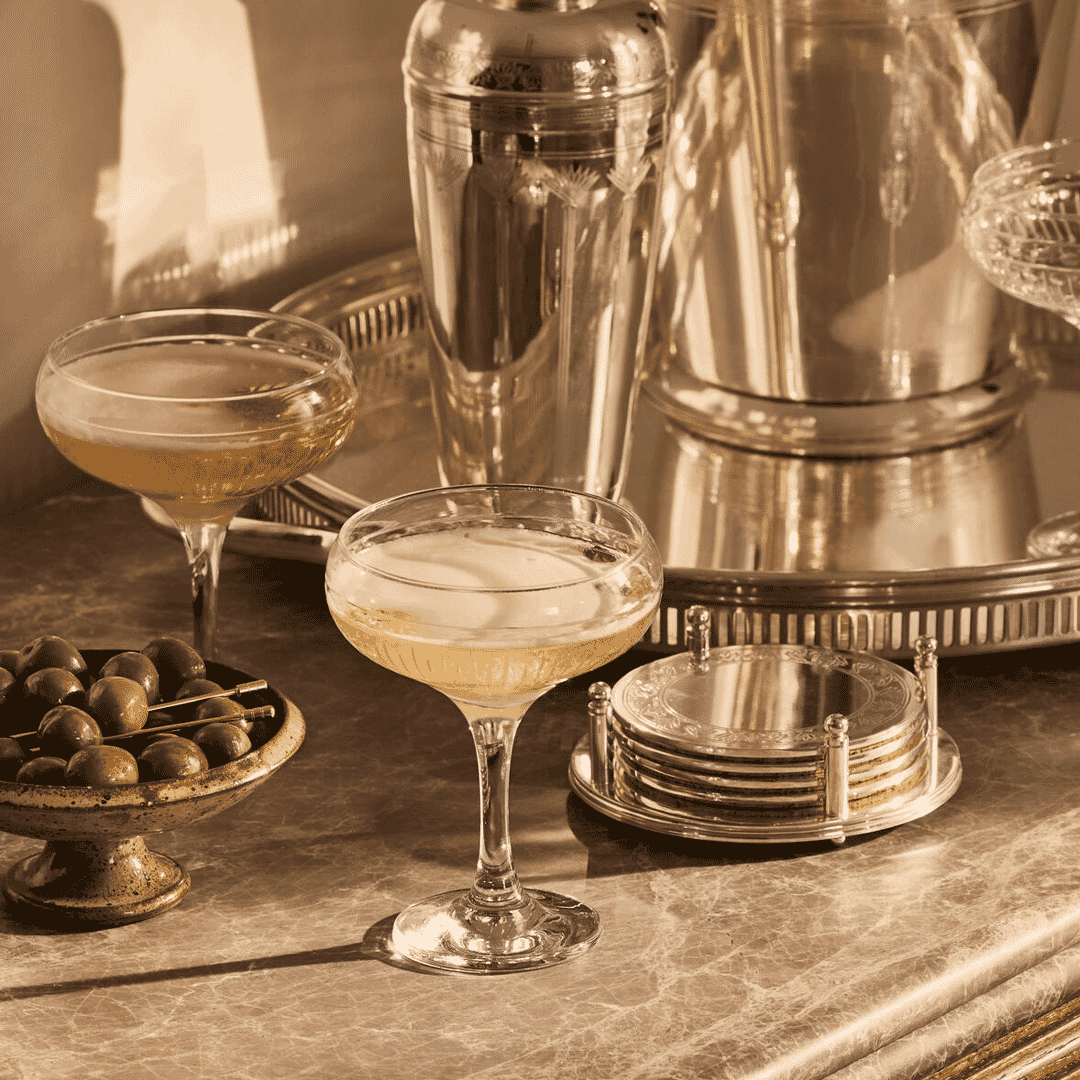 Crystal glass set: Soho Home
Elevate your gift-giving with Soho Home's Huxley crystal glass set. These exquisite pieces offer a clean-cut aesthetic and a weighty feel, designed to enhance the drinking experience. Crafted in Slovenia by Rogaška Glassworks, with a legacy dating back to 1927, this Eastern European crystal is renowned for its exceptional clarity, brilliantly showcased in this collection.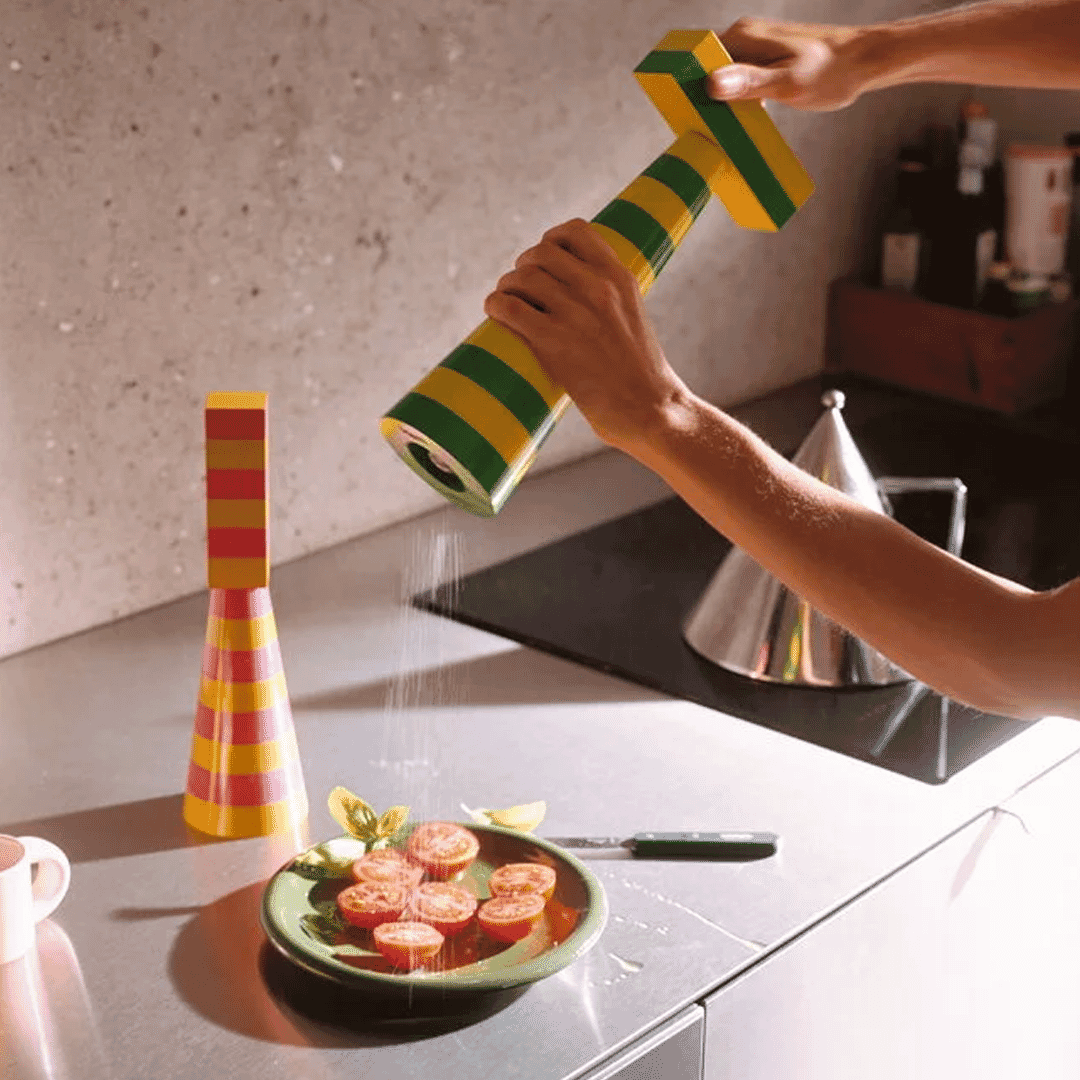 Vertical grinder: HEM
For those who cherish their cozy sanctuaries, the Molino Grinder by HEM is the perfect gift. Beyond its functional use for granulating salt, pepper, and spices, it serves as a captivating tabletop sculpture. Crafted from solid beech wood and individually hand-painted, this kitchen accessory is a unique work of art, reflecting the warmth and character of a true homebody's haven. It's a gift that adds both functionality and artistic charm to the recipient's cherished living space.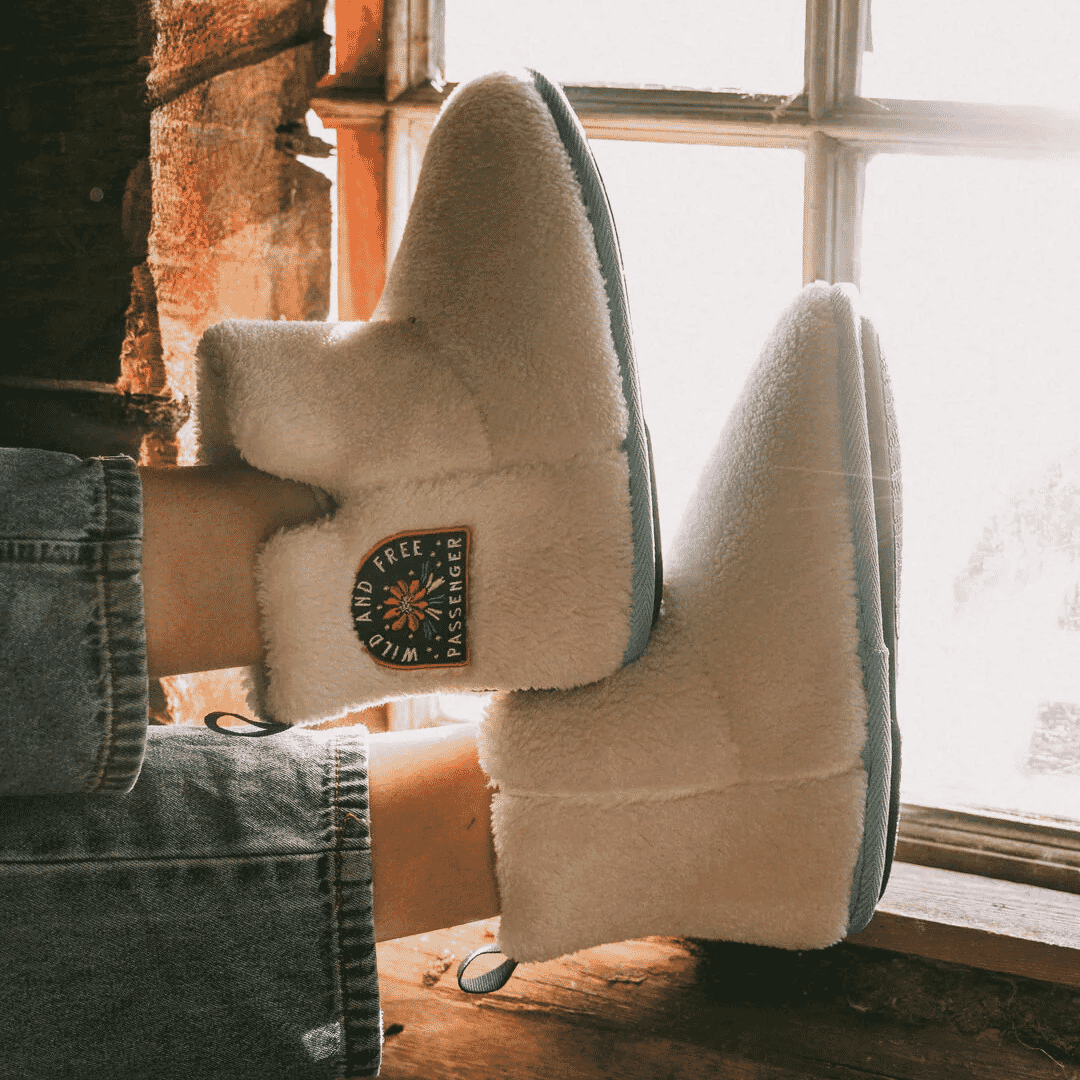 Slippers: Passenger
Embrace the comfort and coziness of home with Passenger's slippers—a thoughtful gift for dedicated homebodies. Crafted with feel-good comfort in mind, these slippers are perfect for lazy days indoors. Plus, they're so comfortable that your loved one's won't resist packing them for their adventures on the road as well.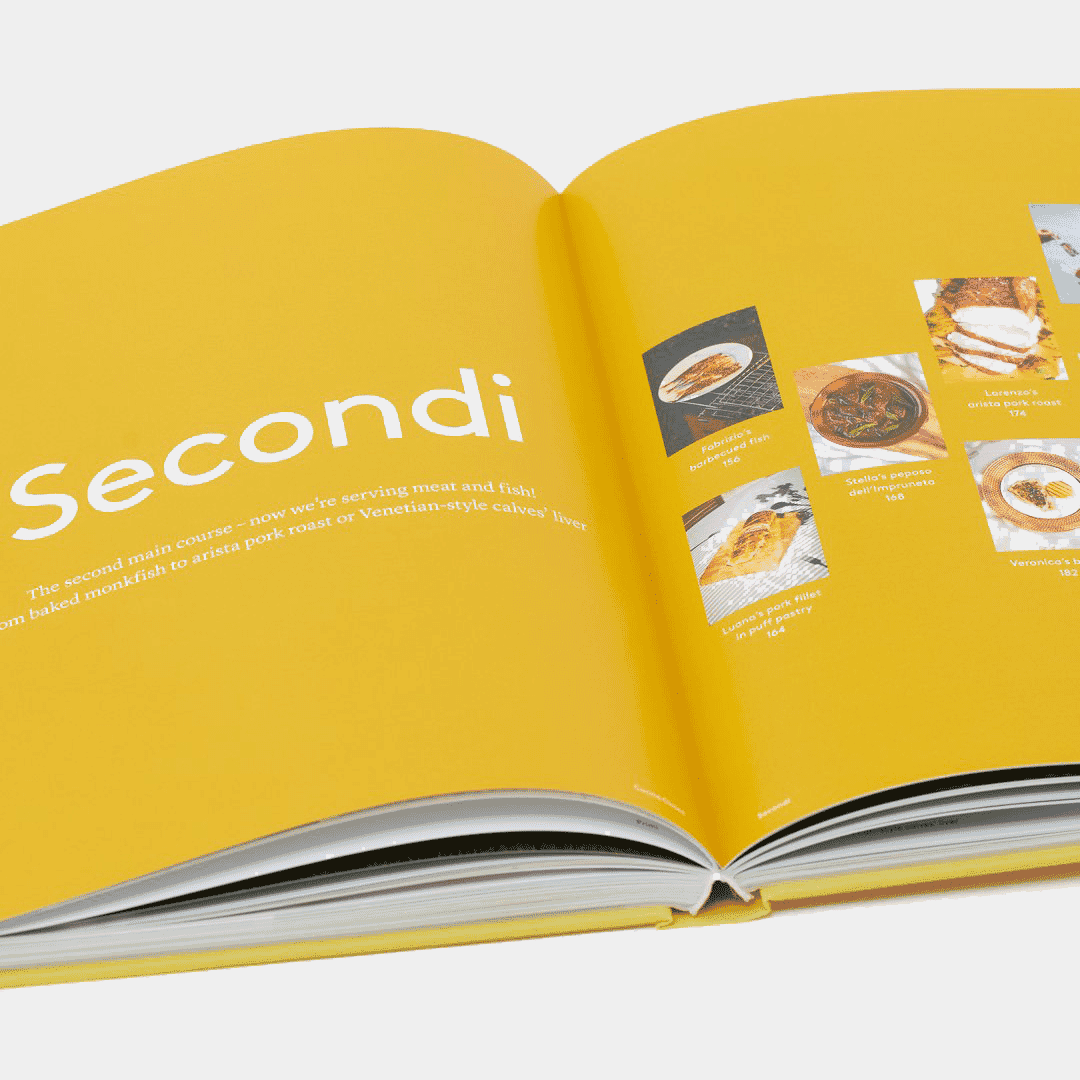 Cookbook: CLOSED
For homebodies who relish the comforts of home, "Cucina Closed" is the perfect gift. This cookbook, published by Gestalten, celebrates the fusion of fashion and food, offering a taste of Italy's culinary heritage through captivating photos and engaging words. A delightful journey through authentic flavors and cherished family recipes awaits, making it an ideal choice for those who enjoy the warmth of home and the richness of Italian cuisine.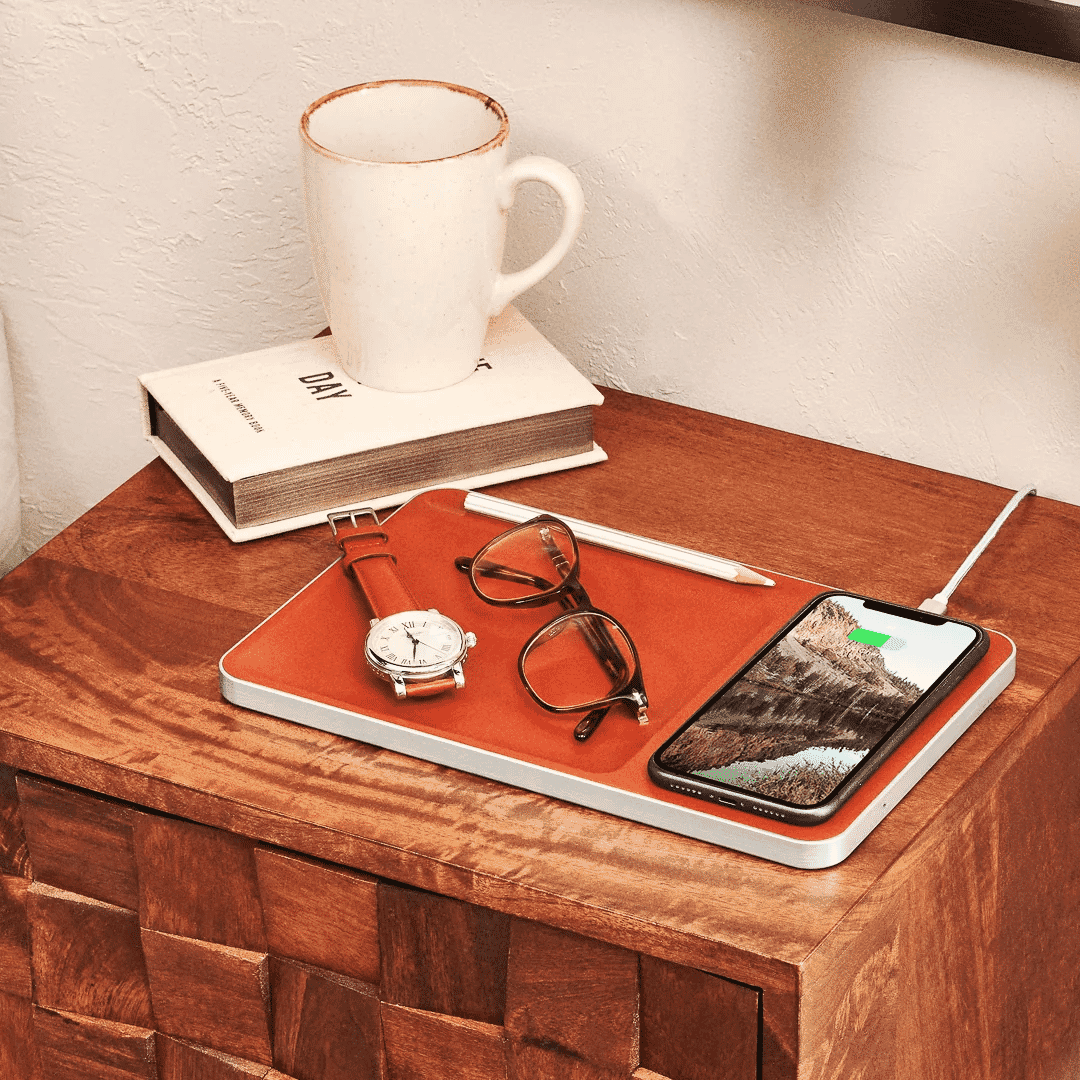 Leather home office accessories: Carl Friedrik
Elevate the home office experience for the hardworking homebody in your life with Carl Friedrik's collection of practical and stylish desk accessories. From luxurious leather desk mats to sleek charging trays, these items are designed to enhance both work and home life, ensuring a productive and organized workspace.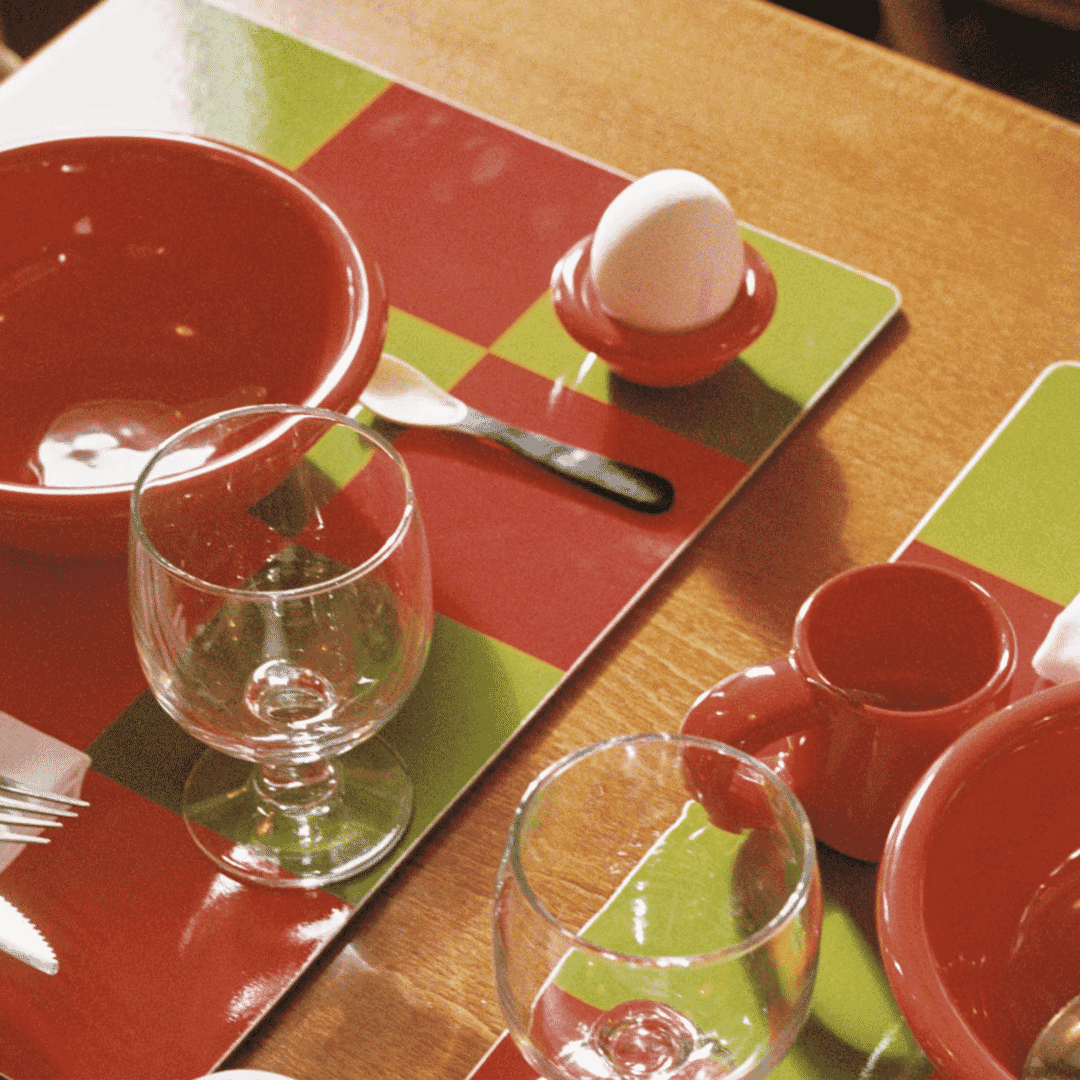 Decorative tableware: HEM
HEM's decorative tableware makes an excellent gift for homebodies. Beyond their functionality in the kitchen or dining room, these table accessories serve as exquisite decorative pieces. They transform empty tabletops into captivating displays, adding charm and character to any home. With HEM, you're not just gifting practical tools but also enhancing the aesthetic appeal of their living space, making it a thoughtful choice for women who value both functionality and home decor.
Discover our ultimate Christmas 2023 gift guide.
---
---